Are you interested in trying the Best Peruvian dishes? Here we feature some really delicious traditional Peruvian food that you just must try when in Peru!
Of course, we cover ceviche, hands down the most famous Peruvian food,  and the one that has started a worldwide craze.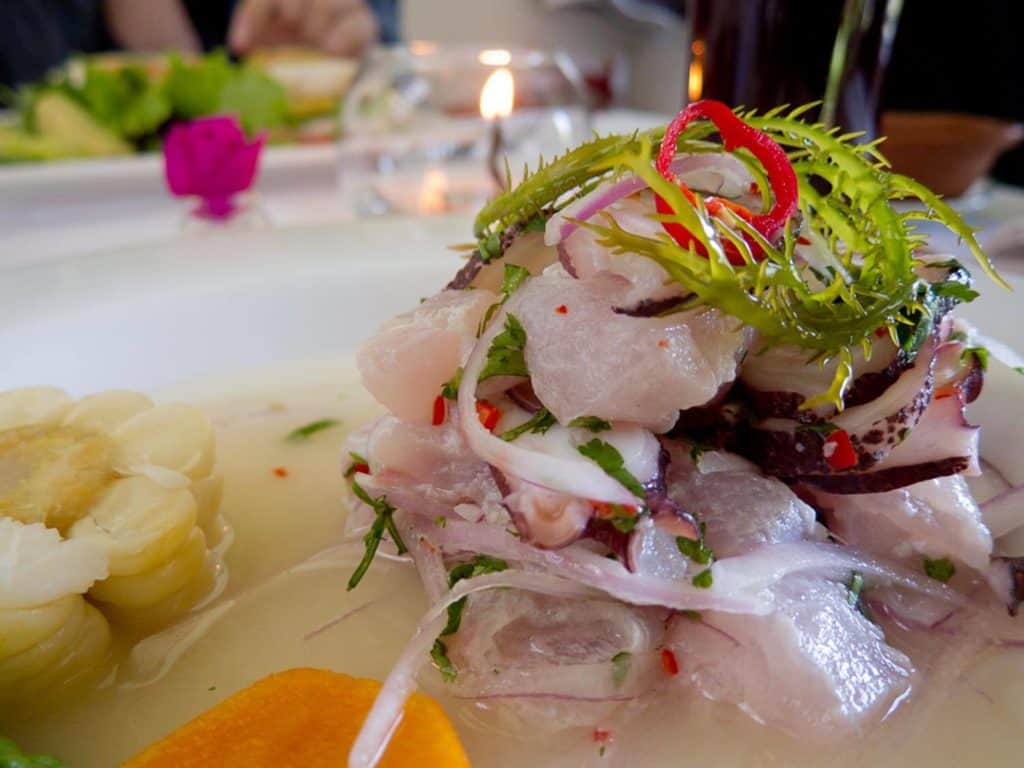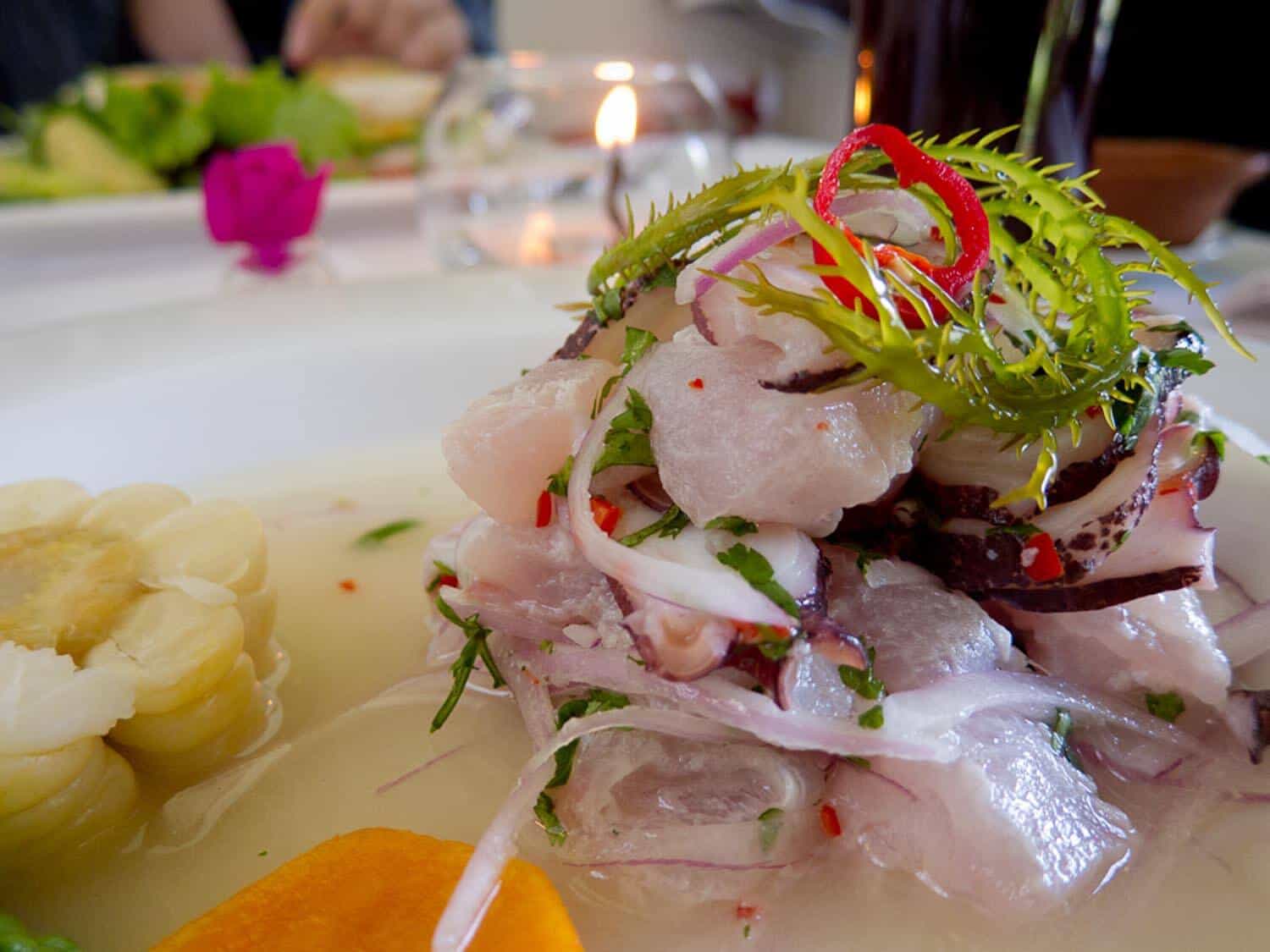 We have included a whole range of Famous foods in Peru, including lomo saltado, ceviche,  and then some Peruvian street food like anticuchos.
For example, anticuchos are found on the street in beef versions, but if you are fine dining then it is most likely you will be eating anticuchos made of heart. (Beef skewers of heart)
Adventurous foodies or those that just like a challenge can't go past tucking into a roasted guinea pig in Peru!!!  That's right – when you go to Peru you must try cuy.  (pronounced COO-EH)
Another popular dish is Causa Rellena, basically Peruvian layered potato.
Let's not forget Pollo a la Brasa,  which is Peruvian-style roasted chicken, and one of the most affordable dishes on this list, even at a fancy restaurant.
And then we come to Chicharrones – stay away from this one if you have a heart or cholesterol problem. Peruvians serve it with the mint so that when the heartburn gets too bad you have a rest and ease the burning sensation with the mint.  (Seriously!)
What is so special about chicharrones?
Chicharrones, (deep fried hunks of succulent pork) are one of the most famous foods in Peru.  Local restaurants offer this Peruvian dish on a bed of Andean accompaniments such as 'choclo' (huge niblets of Corn), red onion, mint and locally grown potatoes.
Associated with many traditional events throughout the year such as Corpus Cristi, Inti Raymi, and Qollor'iti around the Cusco region, not seizing the opportunity to try this very Cusqueñan dish would be an opportunity missed.
If you are game, street stalls sell it for less than $2US! or you can try it prepared at a Quinta style restaurant. It is ready on the spot so there's never a lot of waiting time for your (usually huge) plate to be served. You could even venture out to the village of Saylla, south of Cusco, renowned for their Chicharron.
For information about our one-day cultural/gastronomy tours, click here
Like it? Pin it!