Welcome to this week's edition of the Apus Peru FOCUS – Things to do in Lake Titicaca, Peru!
This series is a collection of travel tips and stories shared by other bloggers and traveler's around the web.
We hope these tips and stories will inform and inspire you to visit Lake Titicaca. If you have already been, please share a tip on things to see and do in Lake Titicaca.
Lake Titicaca Travel Essentials – What You Need To Know About a Visit To Lake Titicaca
The Facts – This post is a great mixture of information – from quick and interesting facts to food and festivities, it's worth a read to get the basics. They even list a few attractions that may be of interest!
A Unique Setting – This is another post listing different facts, however, this one focuses more on the culture and history. Did you know Lake Titicaca is otherwise known as "The birthplace of the sun"? …there's more facts where that came from! (ha…ha, someone give me a laugh!)
Things To Do In Lake Titicaca
No Shortage Of Things To Do – Frommers has become a popular name in the world of traveling, and with so many good suggestions, we can tell why! This post offers quite a few options in terms of things to do, with some detailed descriptions to boot! If you look to the left of the post they also offer suggestions for hotels and restaurants along with some tips on planning your trip.
Things To Do With Kids In Lake Titicaca
Exploration For Kids – While it's nice to get away without the kids on a vacation, it's also nice to have them tag along so they have the chance to create memories, and explore. This list gives a few great activities that families can enjoy together!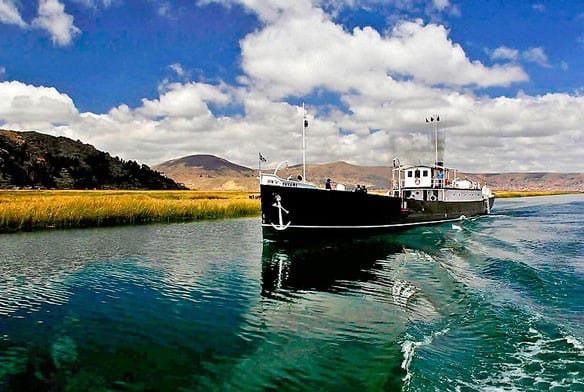 Where To Stay In Lake Titicaca
Island Lodging – While visiting Lake Titicaca, there are quite a few options to chose from when it comes to lodging. This list is rather small, and while providing helpful descriptions for each location, they do not provide links or prices to the hotels.
A Different Way To Stay – In Lake Titicaca, hotels aren't your only option for a home away from home. On the islands of Lake Titicaca, you have the opportunity to also stay in guest houses. These homestays often include food, and transportation. This is a short list of some of the homestays that are available.
Where To Eat In Lake Titicaca
Restaurants Galore – This list will be all you need to find a great spot to eat! A long list of all the of the restaurants in the South Andes and Lake Titicaca. If you click on the arrow icon on the restaurant, it will open a new page with more information – a description, map, address, website and price range.
Save