Visiting Machu Picchu is a bucket list item for many people and you're sure to want to get the most out of this magical experience.
Here we outline the basics of any visit to Machu Picchu so you're in the know about how it works and what to expect. We also share our top tips for how to have an amazing time at this incredible site!
If you are planning to travel to Machu Picchu, one of the most important things to answer is of course, the nitty gritty of How to get to Machu Picchu.
Lucky for you, we have covered this in detail at How to get to Machu Picchu.  From hiking the Inca trail, to which Machu Picchu trains to take, we have got all the insider info that you need!
Hiking the Inca Trail into Machu Picchu
Many people choose to hike into Machu Picchu, following the incredible Inca Trail. Hiking the Inca Trail definitely gives you a unique perspective on visiting Machu Picchu as it's the only trail that actually lets you walk through Inti Punku, the famous Sun Gate, into the Inca Citadel.
The Inca Trail is controlled by a strict permit system operated by the Peruvian government. In the past, it was recommended you book your Inca Trail at least 3-4 months in advance to make sure you received a permit. Since 2017, the rules have changed and they have opened the permits for reservation much earlier: permits for May and June of 2018 went on sale in October of 2017!
To ensure that you get the dates you want, especially if you want to hike during high season (May through August), you should aim to book your Inca Trail permits 6 to 8 months in advance.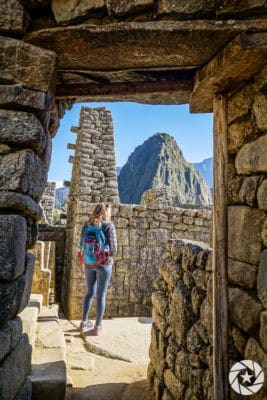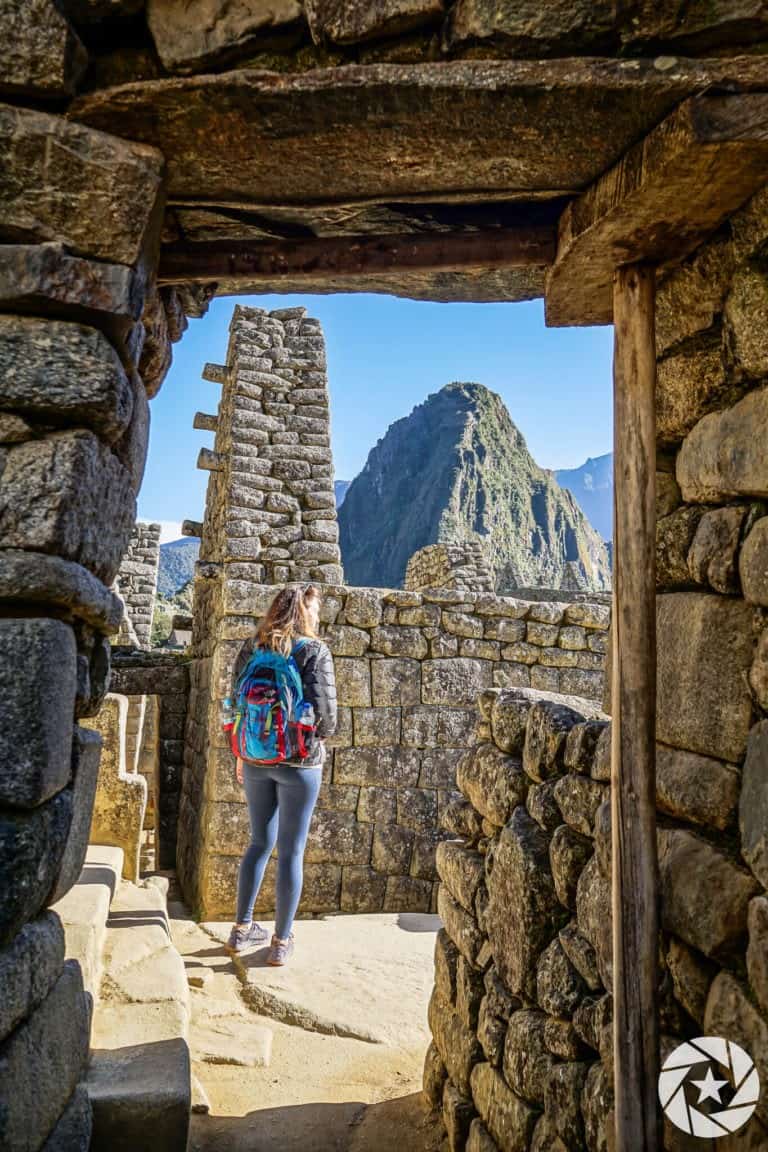 Machu Picchu Tickets & Entrance Times
Machu Picchu is one of the world's most popular destinations. As a result, it's one of the most stressed as well, as more and more people flock to see it every year. In an effort to keep this incredible piece of Peru's cultural heritage safe, the government of Peru has been steadily implementing since 2017, new rules for Machu Picchu visitors.
>> Check out our blog about the first changes that came into effect in 2017.
Starting on January 1st, 2019, new rules were implemented to visit Machu Picchu. Now, entrance tickets are provided based on the hour of entry. That's right, now when you purchase a ticket to Machu Picchu, you are given a specific time at which to enter.
The objective of this new system for Machu Picchu visiting is to allow for better management of visits. It is also to encourage better preservation of the site, by limiting the number of people who can enter during any given period.
The drawback is that your time at Machu Picchu is now more limited, and in order to exit and re-enter the site on the same day, or simply spend more time there, you will have to purchase a second entry ticket.
>> Read all about the 2019 visit Machu Picchu changes on New Rules for Visiting Machu Picchu.
We will always do our best to keep you up to date about how to visit Machu Picchu, so Contact Us for the latest information!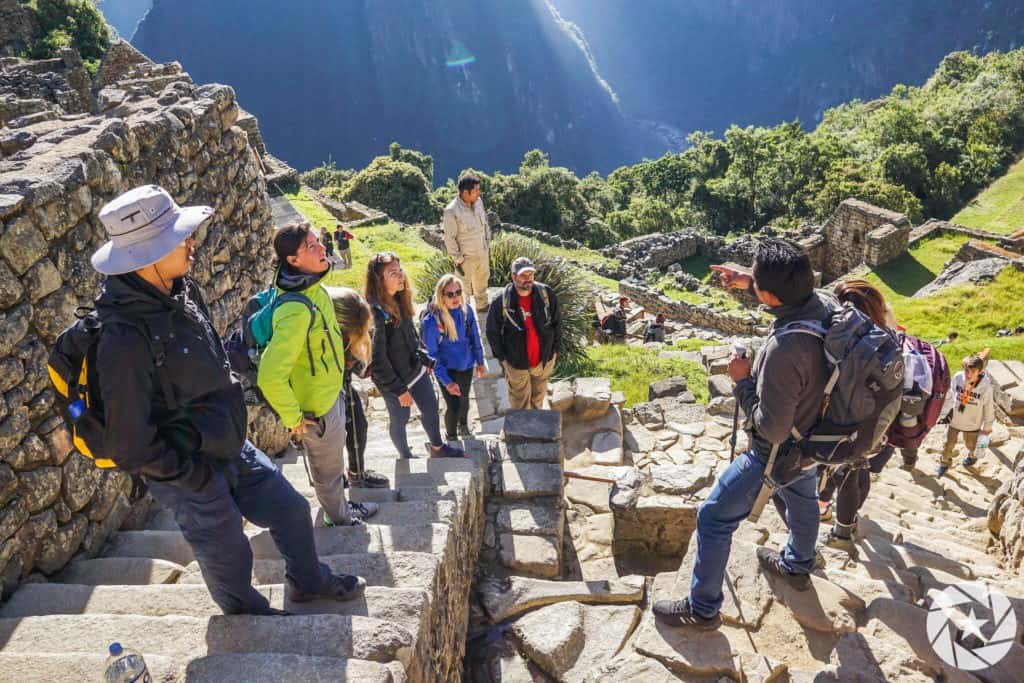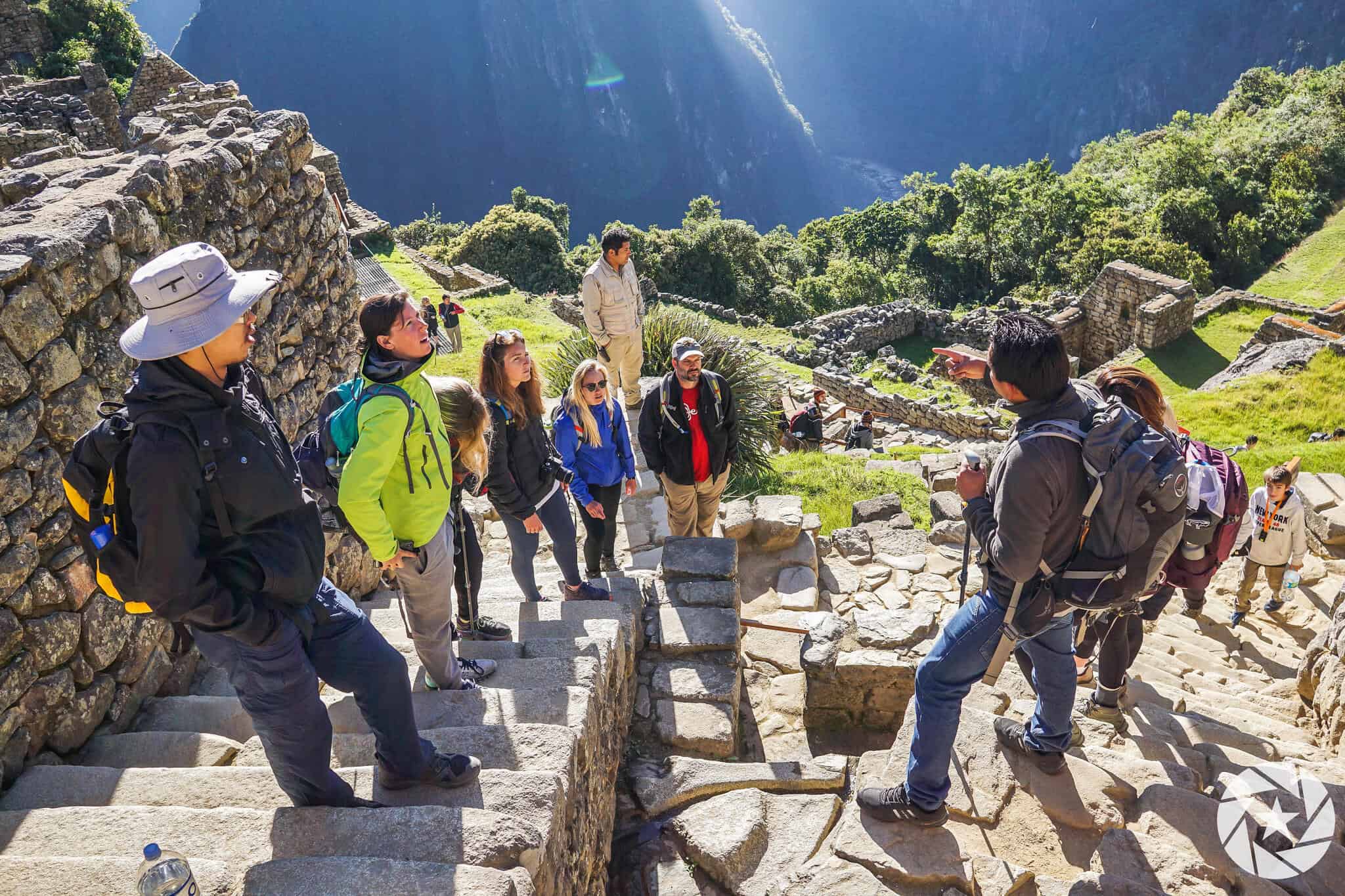 Visiting Machu Picchu
In the past, it was possible to enter Machu Picchu without a guide and explore the site on your own. Now, you must be accompanied by a licensed guide to visit Machu Picchu. In addition, your visit to Machu Picchu must follow one of 3 defined Circuits.
>> Read about the history of Machu Picchu
Circuit 1 is considered the "classic" circuit, and a bit more physically challenging. This route takes 3h to walk.  Circuits 2 and 3 spend time in the lower areas of the site, are less physically demanding, and take 2.5 and 2h, respectively, to walk. We recommend Circuit 3  for those with mobility issues.
Starting June 1st, 2019, the Peruvian government is restricting how you can visit some of Machu Picchu's main attractions. The new schedule is:
Intihuatana – 7-10 am
Temple of the Condor – 10am-1pm
Temple of the Sun – 1-4pm
What does this mean? Well, you might have to choose to visit one feature and not another.
In addition to visiting Machu Picchu along the classic circuit, there are also 4 alternative routes that you can add. These alternative routes do not require a guide; you can still visit these areas on your own. The four alternative routes include:
Huayna Picchu
Machu Picchu Mountain
Both of these alternative routes require an extra permit to hike. Just like permits for the Inca Trail, these permits can sell out months in advance. It's always a good idea to book early! If you purchase a permit to hike Huayna Picchu or Machu Picchu Mountain, you get extra time to spend visiting Machu Picchu.
With the new system of strict entry times introduced in 2019, at Apus Peru we are recommending the 7 am time slot for Machu Picchu Mountain and the 10:30 am time slot for Huayna Picchu. With corresponding entry times into the Machu Picchu site itself of 7 am and 8 am, respectively, we feel that this will allow you to maximise your time at Machu Picchu, ensuring that you enjoy a complete guided tour either before or after completing the hike.
>See below for more details about Huayna Picchu and Machu Picchu Mountain, and whether hiking them is right for you>>
The Inka Bridge – This path takes you from the upper terraces of the agricultural sector to northeast of the Guardhouse. The walk takes about 1h round trip.
Inti Punku, the Sun Gate – You can hike from the Machu Picchu citadel along the Inca Trail towards the Sun Gate. This route takes about 2h, there and back.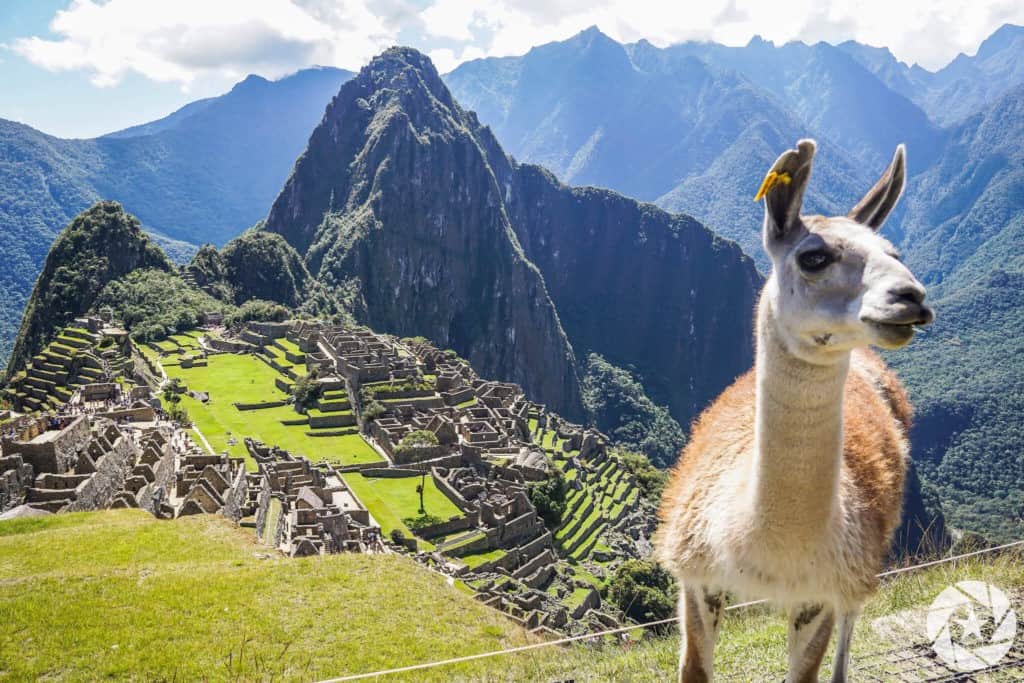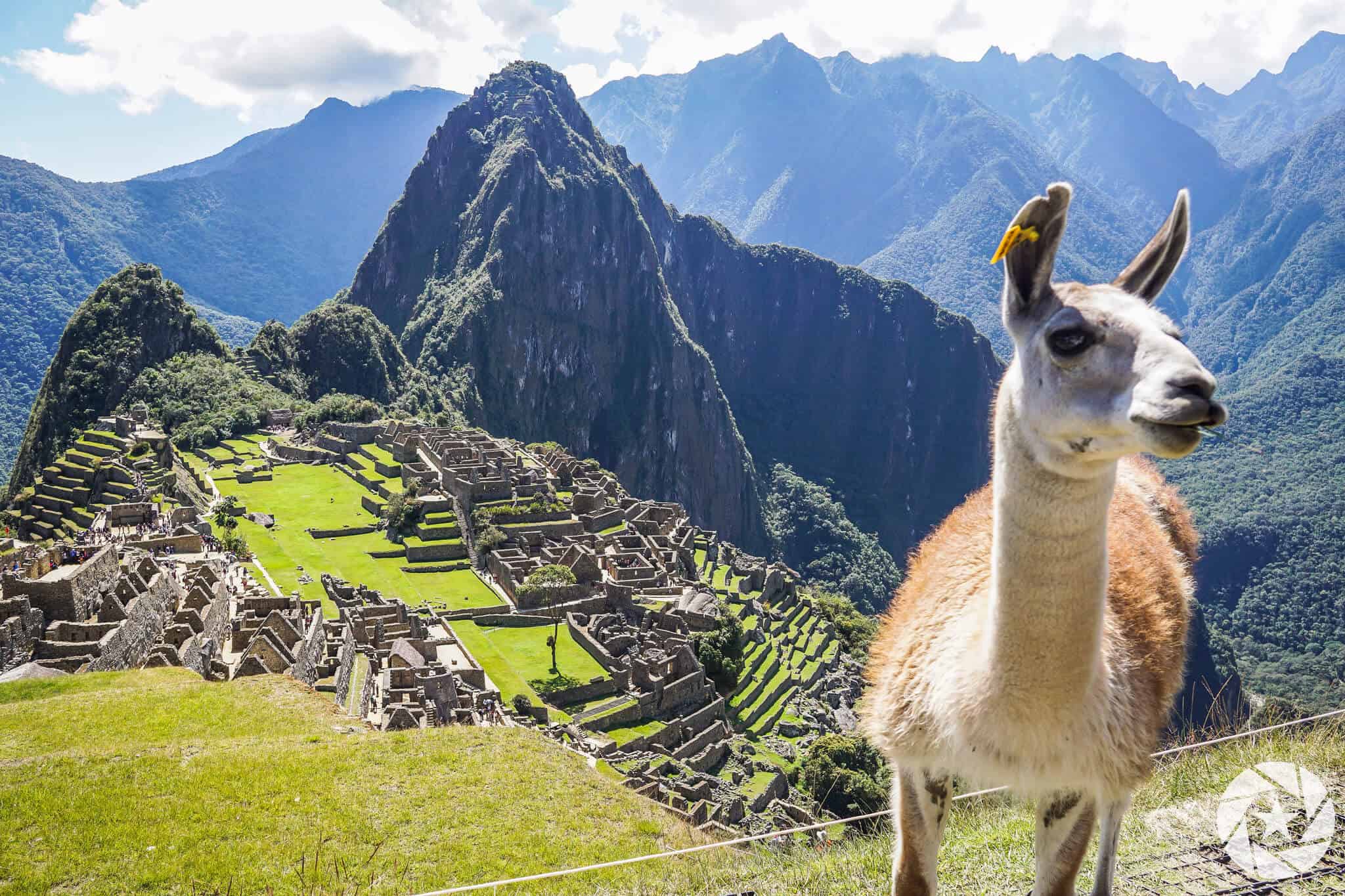 Best Time to Visit Machu Picchu
Almost anywhere you look, you will find that people talk about visiting Machu Picchu at sunrise as being the ultimate way to experience this magical site. In the past, going early (around 6am) meant that you were rewarded with fewer people making for a less crowded, more peaceful and serene experience. Today, that is not necessarily true.
Statistics show that only a little over a 1/3 of the day's visitors enter in the afternoon. Our favorite time to capture people-free shots of the incomparable Machu Picchu is towards the end of the day, around 4pm when most people have already gone back down to Aguas Calientes.
Furthermore, in the early morning, Machu Picchu can be shrouded in mist – which can either be a beautiful effect or an annoyance – but in the late afternoon, the site is bathed in a gentle light. Take a look at Best Time of the Year to Visit Machu Picchu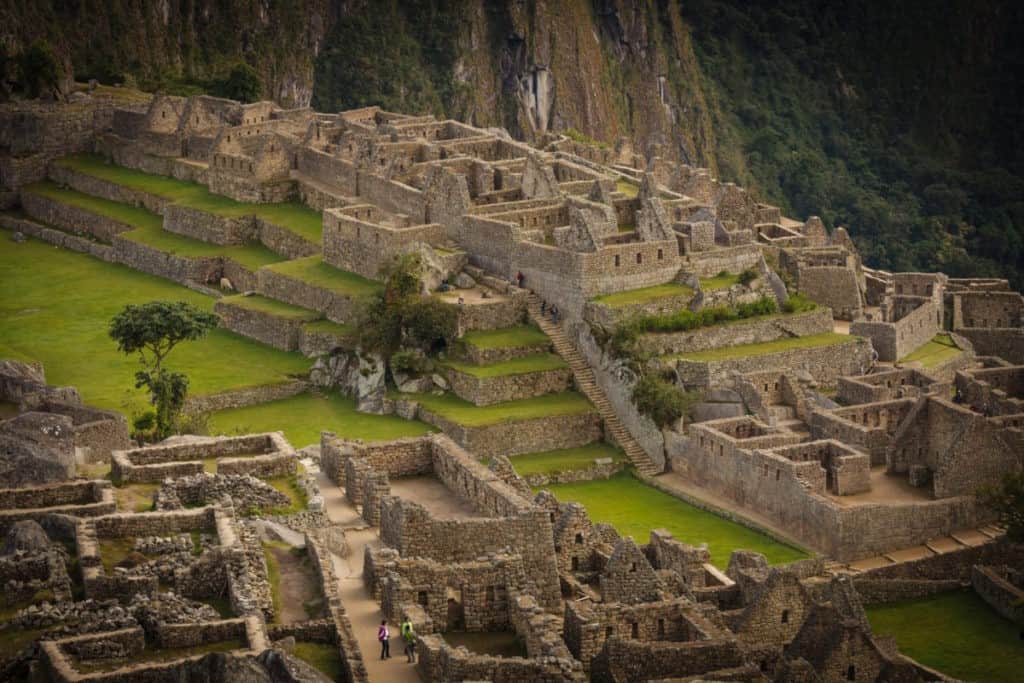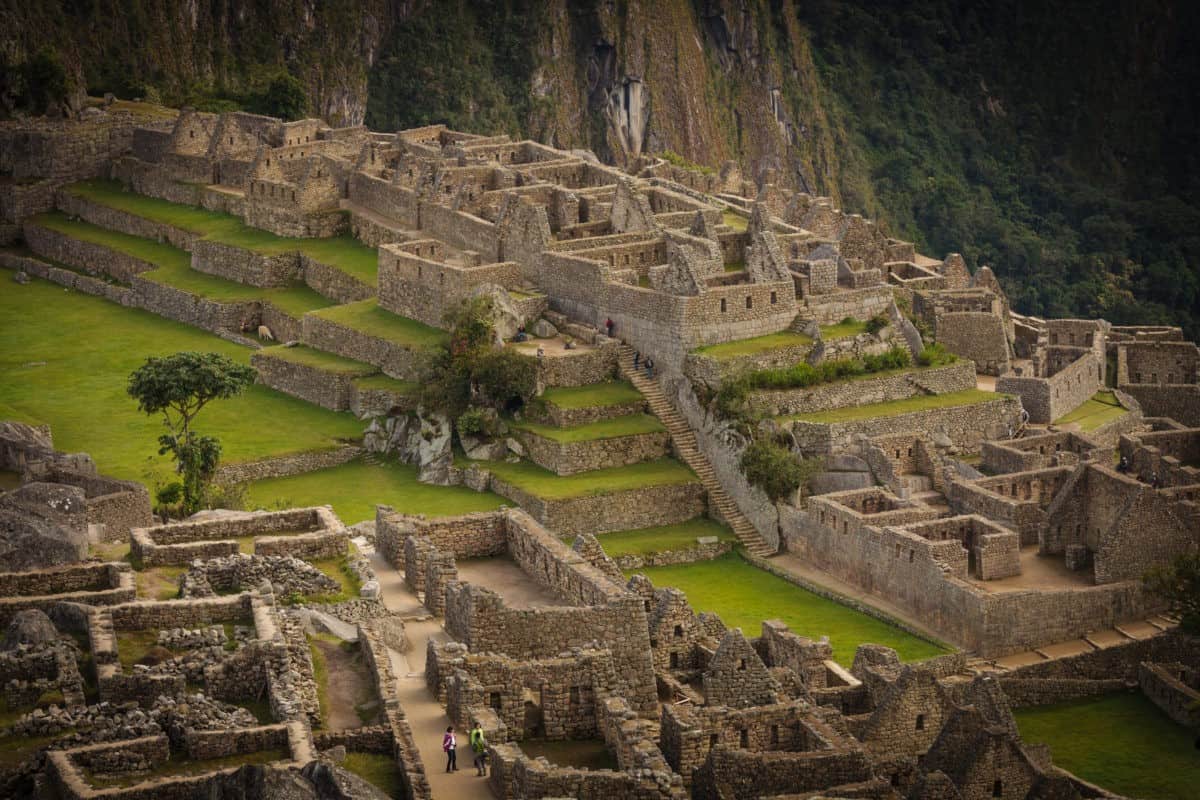 What to Pack for Machu Picchu
You don't need much gear in order to visit Machu Picchu, but there are definitely a few essentials you should keep in mind. For a full list of what to bring while trekking in Peru, see our blog on on How to Prepare for a Trek in Peru.
Things to Bring
sunglasses, a sun hat, and sunscreen
rain gear and warm layers (just in case!)
soft-tipped walking sticks
small day pack – maximum 40 x 40 cm
camera (of course!)
your passport (you will get a special Machu Picchu stamp!)
reusable water bottle or canteen
Things to Leave Behind
metal-tipped walking sticks
single-use plastic water bottles and plastic bags (the government recently prohibited single-use plastics on the Inca Trail and in protected sites like Machu Picchu)
backpacks or bags bigger than 40 x 40 cm (there is a checkpoint where you can leave heavy packs after hiking the Inca Trail into Machu Picchu)
drugs, alcohol (of course)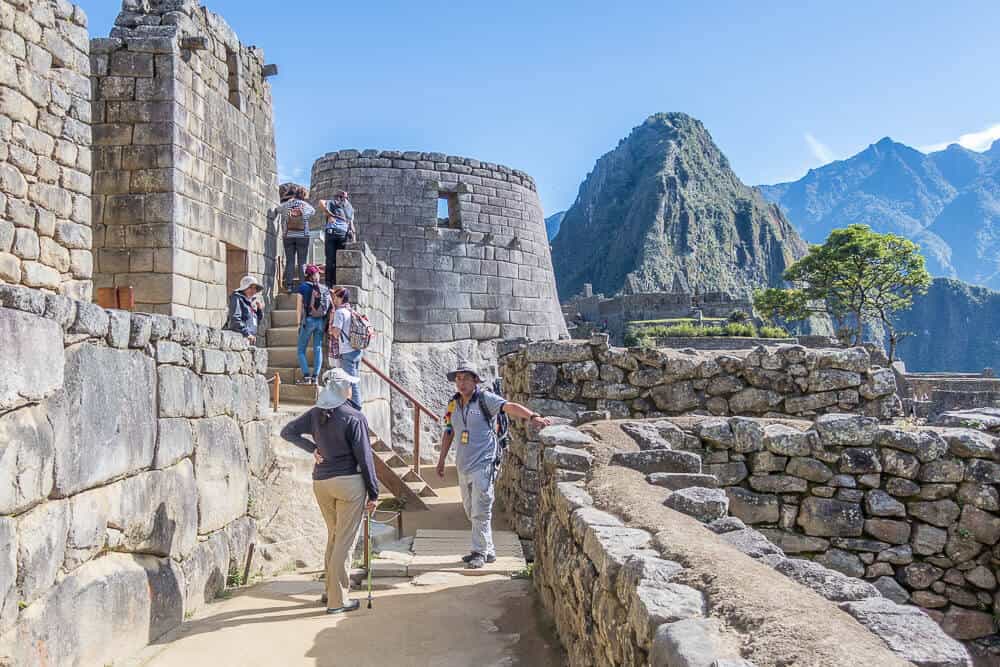 What Can I See and Do at Machu Picchu?
Hike up Huayna Picchu
If you're not afraid of heights, the views are spectacular! Don't forget you must purchase a Huayna Picchu permit at booking if you'd like to do this.
Climb Machu Picchu Mountain
A good alternative to Huayna Picchu if permits are sold out or you get vertigo!
> Read more below about whether hiking Huayna Picchu or Machu Picchu Mountain is for you!
Hike to Inti Punku
If you didn't walk through the Sun Gate at the end of the Inca Trail, then don't miss checking out this amazing feature.
Visit the Inka Bridge or check out Putu Cusi
This is located outside Machu Picchu itself, but the views make straying worth it.
Skip the bus and hike down (or up) to the site!
About 1.5h one way, get a feeling for the lush vegetation and marvel at the audacity of Machu Picchu's builders!
Splurge on lunch at the Sanctuary Lodge
The Tinkuy Restaurant (tinkuy means "gathering" in Quechua) is located inside the Machu Picchu Sanctuary Lodge. The buffet offers a wonderful mix of Peruvian and Western dishes, and the close location makes it a great choice for when you exit Machu Picchu, or just before you enter. Lunch at Tinkuy means you can make the most out of every minute spent near Machu Picchu!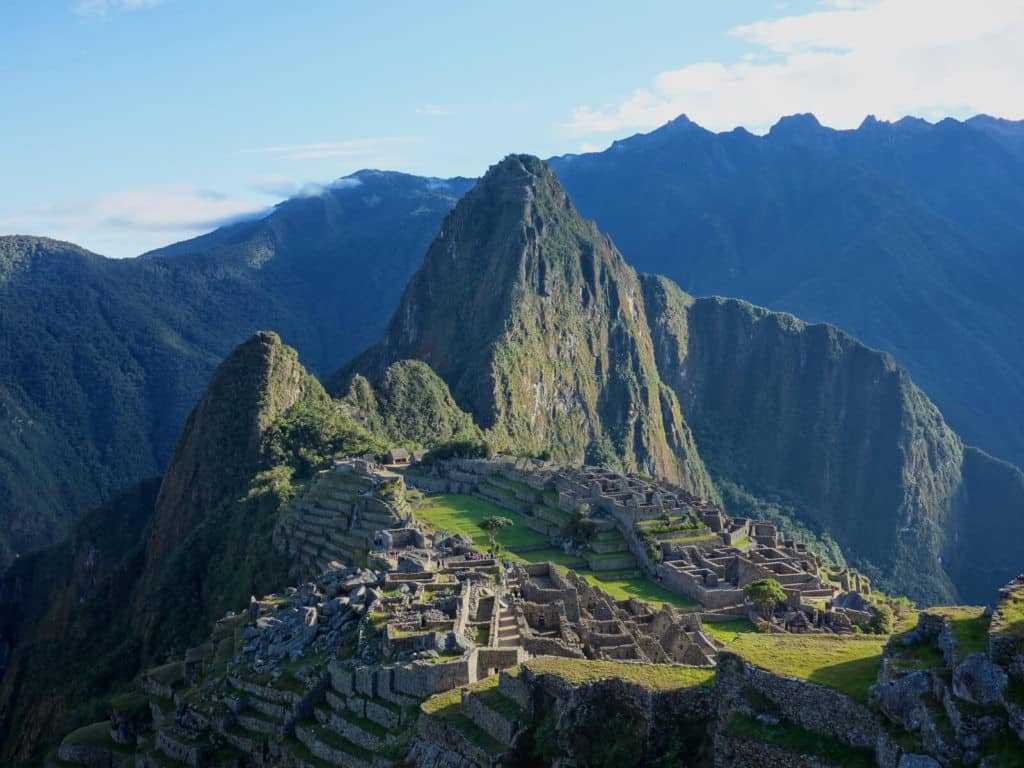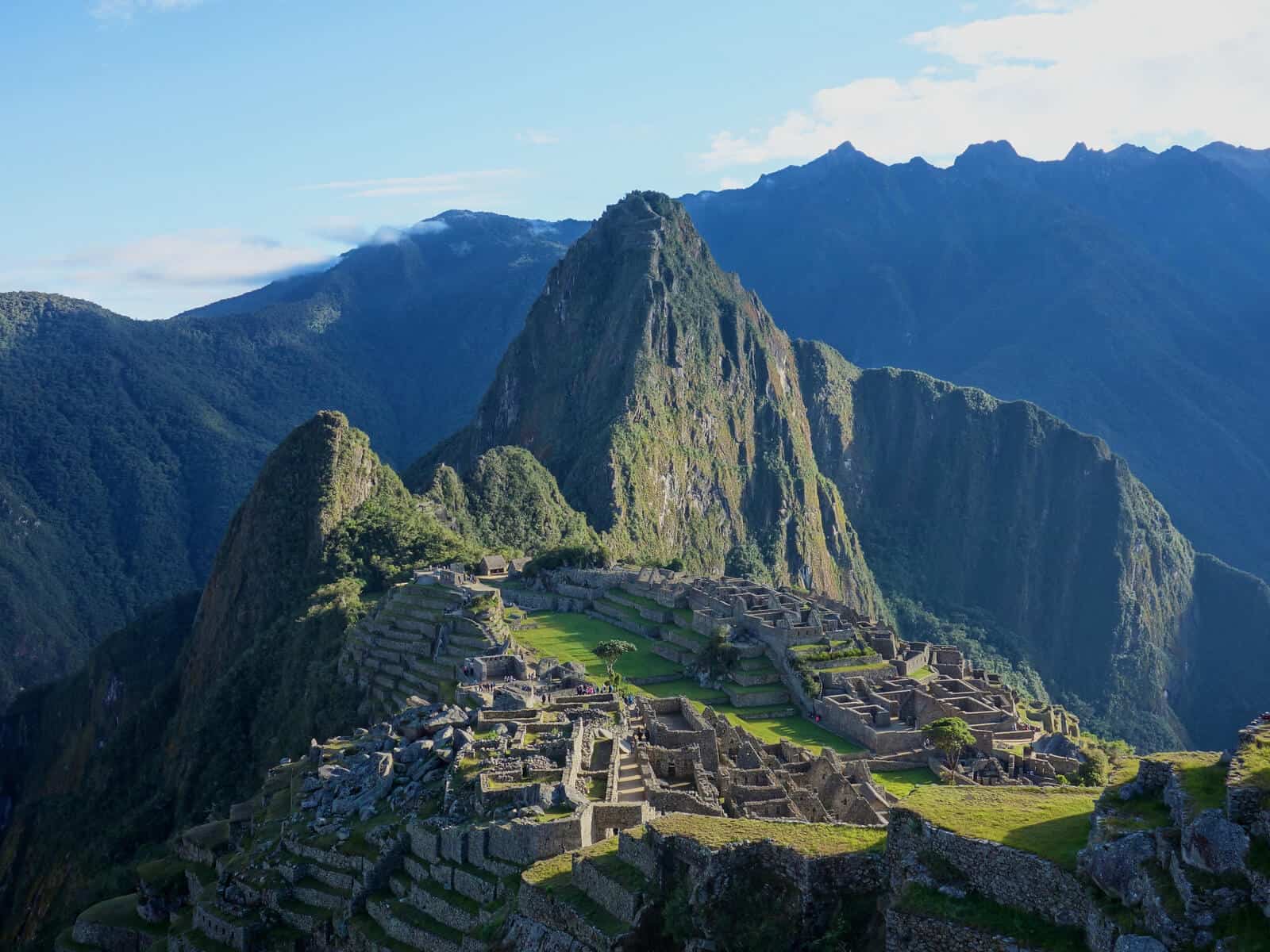 Should I do the Huayna Picchu Hike?
Huayna Picchu, which means "young peak" in Quechua, is the mountain peak at Machu Picchu that you may see in those iconic shots of the archaeological site. The climb is steep and certainly not for the faint-hearted, with steep drop-offs on either side of the trail. But if you are not afraid of heights – and you have extra energy while visiting Machu Picchu! – the views are spectacular and totally worth the exertion.
We repeat: if you have a fear of heights, or experience vertigo or balance problems, do not do this hike!
The hike to Huayna Picchu takes about 1.5-2 hours round trip. There is also a back route from the top of Huayna Picchu down to the Temple of the Moon, an even more heart-pounding route with little between you and the rushing river below!
Just like the Inca Trail, hiking Huayna Picchu requires a permit that you must purchase at the time of booking. There are two intake periods, one at 7am and one at 10:30am, and three corresponding entry times into Machu Picchu (6 or 7 am for the first intake period and 8 am for the second intake period). So keep this in mind when booking and let your Travel Consultant know your preference.
If you are already doing an Apus Peru trek other than the Inca Trail, you can purchase a Huayna Picchu permit alone. Unfortunately, due to government regulations, if you are hiking the Inca Trail, you will need to purchase an extra Machu Picchu entry ticket that includes the Huayna Picchu hike.
Is it Worth Climbing Machu Picchu Mountain?
Machu Picchu Mountain (which means "old peak" in Quechua, and also refers to Cerro Machu Picchu by the Spanish) is the mountain above the Machu Picchu citadel in the direction of Inti Punku, the Sun Gate.
This moderate three-hour hike is a good alternative to climbing Huayna Picchu if you are unable to purchase a permit for it, or if you are afraid of heights! Located 601m above Machu Picchu itself (at 3051m in altitude), Machu Picchu Mountain offers quiet, natural surroundings, lots of fresh air and a fantastic view over the ruins and mountains beyond.
There are two daily intake periods to Machu Picchu Mountain, 7 am and 9 am, with three corresponding entry times into Machu Picchu (6 or 7 am for the first intake period, and 8 am for the second intake period). As with Huayna Picchu, the price for hiking Machu Picchu Mountain is less for those doing a non-Inca Trail Apus Peru trek. For those who are hiking the Inca Trail, you must purchase a new entry to Machu Picchu which includes the price of hiking Machu Picchu Mountain. You must tell us at the time of booking if you are interested in hiking Machu Picchu Mountain to ensure we are able to obtain entry tickets for you.
The hike follows the Inca Trail out of the Machu Picchu ruins past the Caretaker's Hut (also called the Watchman's Hut) and towards Inti Punku. You will hike for about one hour through a habitat of exotic birds, orchids, lichen, moss, and trees, until arriving at the bottom of a set of Inca stairs. From here, it is a steep, 45-minute uphill walk. In total, allow about 3h for the return trip.
Luckily, those who hike Machu Picchu Mountain or Huayna Picchu are allowed extra time to visit Machu Picchu, so you do not feel like you have to rush!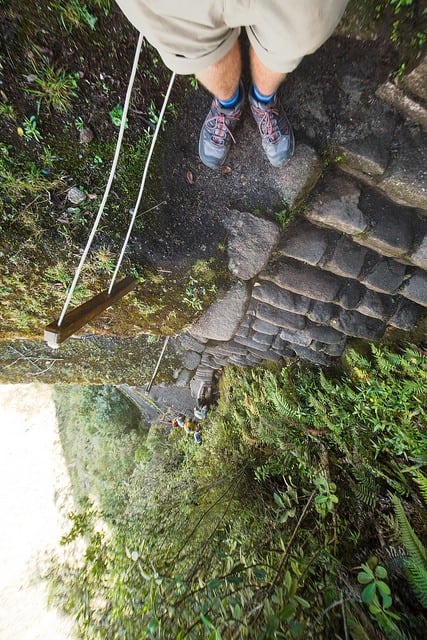 Huayna Picchu and the Inca Trail
You can spend the last night on the Inca Trail either at Wiñaywayna or Phuyupatamarca campsites. Many people covet Wiñaywayna as it's just a 2-hour hike to Machu Picchu from there, whereas it is 5 hours from Phuyupatamarca. Being the most popular, Wiñaywayna is allocated first. The plus side to Phuyupatamarca is that it is generally less crowded.
Campsites are only allocated by the Ministry of Culture the month before. We are very diligent, and 99% of the time, we are allocated our first choice of campsites. However, there is a chance that someone who has booked Huayna Picchu will not able to do it because of the campsite assigned.
Given the distance from Phuyupatamarca to Machu Picchu, arriving in time for the 10 am intake will be challenging, though not impossible. We're talking a 3am wake-up call, and getting on the trail by 4 or 4:30 am. This makes for a grueling morning, and you are likely to arrive exhausted and not fully enjoy your Machu Picchu visit.
It's your choice. If you are assigned Phuyupatamarca campsite AND have already booked a Huayna Picchu or Machu Picchu Mountain hike, you may have to decide to cancel.
Is it Safe to Visit Machu Picchu During the COVID-19 Pandemic? 
Yes, it is safe to travel to Machu Picchu during the pandemic.
Machu Picchu was designated a "Safe Travels" destination by the World Travel and Tourism Council in late 2020. This means that the site complies will pandemic safety standards set by the Council, which include social distancing, capacity limits and the wearing of masks.
The government set very strict capacity limits for visiting Machu Picchu since it reopened, but it has been gradually increasing that number over time. Their plan currently is to return to normal capacity limits in 2022, though things can change at any time. Pre-pandemic, Machu Picchu could see as many as 3500 visitors per day. For a more intimate experience, pandemic travel has its own advantages!
For more information on travelling to Peru during the pandemic, see our pages on pandemic travel restrictions and what we're doing to keep you safe while on holiday in Peru.
Conclusion: A Guide to Traveling to Machu Picchu
Well, there you have it: our complete guide of what you need to know if you are planning to visit Machu Picchu. From which trains to take, what Machu Picchu tickets to get, and what clothes to pack, we have got it all!
Of course, if we have missed something we would love to hear your questions and comments below about how to best plan a Machu Picchu visit.
Keep Reading:
A Guide to Traveling to Machu Picchu > Pin it > Share it!