You've been dreaming about this your whole life. Dates have been selected, time has been booked off work, and now you're finally going to take that bucket list trip to Peru. But before you head out the door, run through our Peru travel tips to make sure you've got everything covered.
Before You Go: How to Prepare for a Trip to Peru
The anticipation is immense, but it's nothing compared to what you'll be feeling once you set foot on Peruvian soil, where majestic Machu Picchu, the mysterious Nazca Lines, and many other famous landmarks await. In no time at all, you'll be hitting the Inca Trail or meeting sea lions in the Paracas National Reserve, whatever floats your boat. Speaking of boats, you could also be visiting the Uros tribe on the floating islands of Lake Titicaca!
So, you know where you're heading and are all set, right? Just hold your horses. Before rushing in, we have a few tips and tricks up our sleeves to help you with planning a trip to Peru. It's important to get the nuts and bolts in place before you can truly understand the bigger picture. After all, you don't want to be returning home saying, "there were so many things I wish I knew before going to Peru".
This is a country where life has its very own rhythm, which is probably a world away from what you're used to, and while trekking in the Andes is truly unforgettable, so is the altitude, which starts at 3200m (10,498 ft)! Knowing how to deal with things like this on the ground will really make a difference to your experience, and as they say, forewarned is forearmed.
This comprehensive Peru travel guide covers absolutely everything you need to know about how to prepare for a trip to Peru. And we've thrown in a few cheeky bonus Peru travel tips too!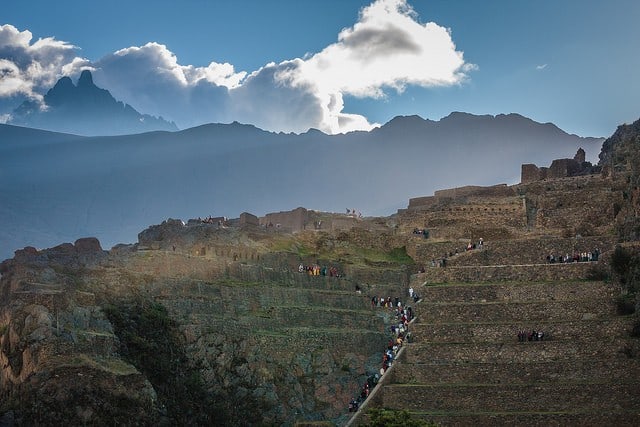 Related: A Comprehensive Guide to Travelling to Machu Picchu
Why a Hiking Vacation in Peru?
Peru is one of the best places in South America for trekking. When it comes to landscapes, Peru is one of those rare places that seems to have it all. Whether you want to tackle an epic Andes trek, go searching for sloths deep in the jungle, or show off your surfing moves at the beach, this is a country like no other. Peru is a land of extremes. It has over 2414km (1500 mi) of coast, some of the highest mountains in the world, and is half-covered by tropical rainforest.
The archaeological footprint is staggering too, and it's rare to discover such tangible traces of ancient civilizations as you'll find here in Peru. The Incas are, in fact, just the tip of the iceberg. There are also sites relating to the Wari, Chavín, and Moche cultures too, to name just a few. Blended with this historical legacy is modern-day Peru, where new traditions are continually being birthed.
Hidden deep in the remote valleys, where wind-sculpted grass is the favourite chomping ground of llamas and vicuñas, you'll stumble across Indigenous communities who still live a traditional lifestyle. It's a different world out here and it needs to be seen to be believed. And what better way to see it than on foot?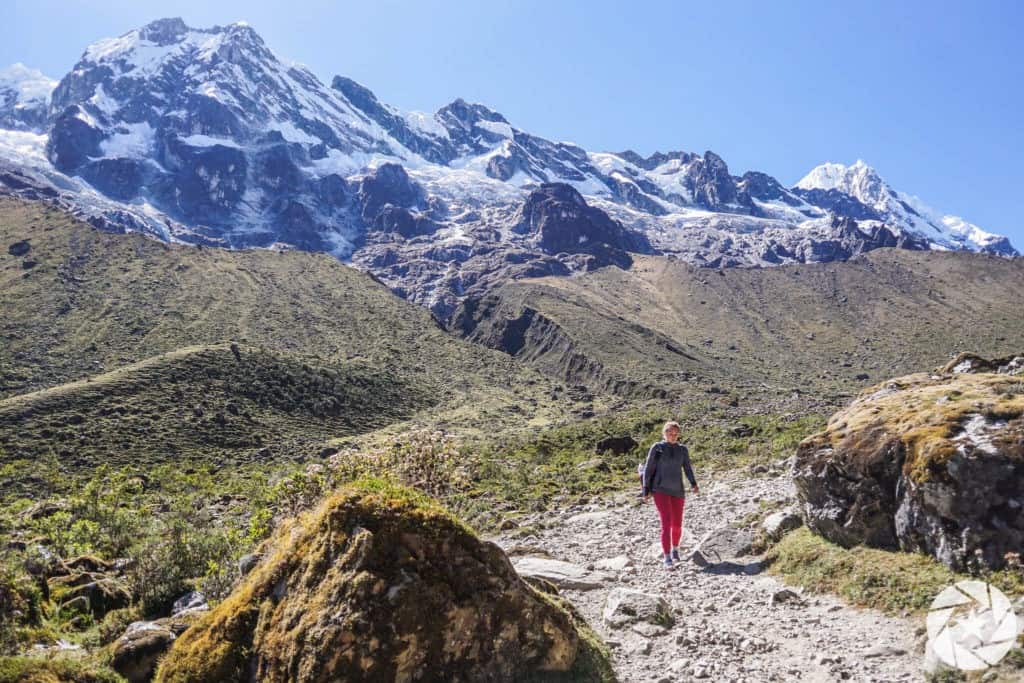 Trek and Touring Options Throughout Peru
Whether you want to take in iconic routes like the Inca Trail to Machu Picchu or fancy going off-piste to explore one of the numerous alternative treks, Peru will take your breath away. The top multi-day Peru hikes include the Choquequirao expedition to Machu Picchu's "Sister City", the Ausangate and Rainbow Mountain trek with its sacred summits and colourful geology, and the Salkantay Loop, which is a great alternative to the Inca Trail.
For something a bit different, the Colca Canyon offers towering cliffs and circling condors, as well as little-known archaeological sites. It's the second deepest canyon in the world, which contrasts nicely with the lofty Andean peaks.
Yet a holiday here isn't all about hiking the Andes Mountains. Peru has a wealth of other experiences up for grabs and they don't all need to involve boots and backpacks. You could easily base yourself in Cusco and enjoy day trips out to Inca ruins in the Sacred Valley, or head into the Amazon Rainforest and go on the prowl for jaguars. One of our favourite Peru travel tips is to recommend a combination holiday, with a focus on trekking to start, and then a bit of relaxation and sightseeing to finish. It's the best of both worlds.
Getting to Peru
Visa & Entry Requirements
Get ready for one of the most surprising Peru travel tips we have to share: most citizens from the Americas, Western Europe, Australia, and New Zealand don't need a visa to enter the country! For more information, consult the Peruvian diplomatic representative closest to you, or visit the official web site (it is in Spanish).
The maximum amount of time you can receive on a tourist visa is 183 days (approximately 6 months), although visitors usually receive between 30 and 90 days. When you are at the border Immigration desk (look for the Migraciones sign), be sure to ask for the time you need as longer allocations are not automatic.
If you later want to extend your stay – up to 183 days – you can either apply for an extension at the Immigration Office in Lima or Cusco or renew your visa by leaving the country and returning. If you overstay your visa without taking pre-emptive measures, you will be charged approximately USD $1 per day for each day past your visa expiration date, plus an administrative fee in soles.

Vaccines
As with holidays to many countries around the world, vaccines are an important part of Peru travel. We're not qualified to provide medical advice and suggest that you consult your physician or visit a specialised Travel Clinic in your area to discuss your vaccination needs. Do this well in advance of your trip as some vaccine courses are longer than you may realise.
Many people tend to get vaccinations for Typhoid and Hepatitis, and some bring prescriptions for traveller's diarrhoea or bacterial infections such as Dukoral or Cipro. Yellow Fever vaccines are not required to enter Peru, although it may be necessary if you plan on visiting other countries afterwards. Research is key! A Yellow Fever vaccine, as well as anti-malarial tablets, may be recommended if you are heading to the jungle.
Again, please consult a medical professional to determine your vaccination requirements.
Travel Insurance
If you only take one thing away from this list of top Peru travel tips, make sure it's this: travel insurance is an absolute must! It's impossible to predict what will happen on any journey, so taking out comprehensive travel insurance is a smart way to prepare for a holiday or trek in Peru.
Make sure you look for a policy that will cover health concerns, strikes, natural disasters, and anything else that could impact your ability to complete your trek. Specifically, you will want travel insurance that covers you for medical emergencies outside your home country, as well as one that includes any adventurous activities that you'll be undertaking.
Peru Travel Tips: The Basics
Language
Peru has two official languages: Spanish and Quechua. Basic English is widely spoken in the main tourist hubs but knowing a few words in both Spanish and Quechua will go a long way to help ease you into local interactions and make some new friends (for a few basic words and phrases in Quechua, head over here!). Spanish is relatively easy to learn, and many people opt for a week's course at a language school to give them the ability to communicate better.
In much of the high Andean region around Cusco, the predominant language is Quechua, and you may encounter people who do not speak Spanish. Other Indigenous languages are also spoken throughout Peru, including Aymara in the Puno area and Aguaruna, Ashaninka and Shipibo in the jungle regions.
Peru is currently in the process of revitalising many Indigenous languages by including them in primary school curricula, which will further preserve the heritage of this multi-cultured country.
Time Zone & Business Hours
Peru is in the -5 GMT (Greenwich Mean Time) zone. This means it has the same time as the EST (Eastern Standard Time) in the United States and Canada.
Peru does not follow Daylight Saving Time. Consequently, for half the year (November-March) Peru will be on the same time as the eastern United States and central Canada, and for the other half of the year (March-November) it will be one hour behind.
General business hours for the majority of places are 9 am to 1 pm and 3 pm to 8 pm. Most families take their main meal during the middle of the day around 1:30 pm, therefore many spots are closed between 1 pm and 3 pm.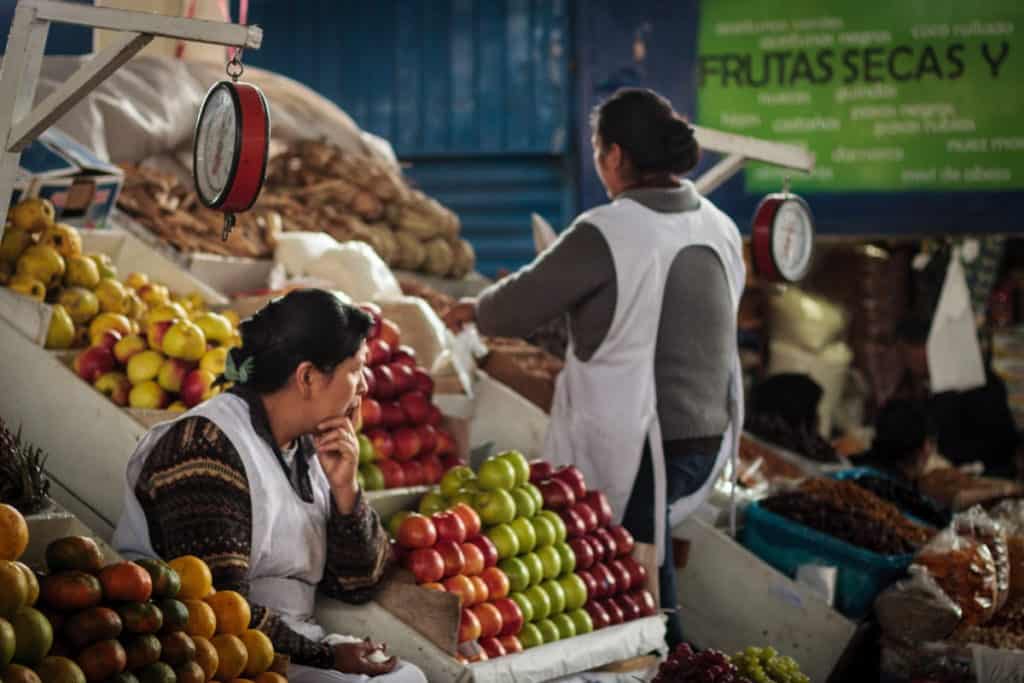 Cash & Currency
Peru's official currency is the Nuevo Sol (S/.), colloquially referred to as soles, and it's important to have some on hand as you move around the region. While some places accept US dollars, many – especially, small local shops and restaurants – do not.
There are 5, 10, 20 and 50 cent coins (referred to as céntimos), as well as 1, 2 and 5 soles coins, and 10, 20, 50, 100 and 200 soles banknotes. The 5 cent coins are almost never used.
Fun fact: The current form of Peruvian currency is the "Nuevo Sol" which means "New Sun" in Spanish. It replaced the previous currency, the Inti, in the early 1990s. Inti also means "sun" in Quechua, the indigenous language of the Andes.
Bringing Cash to Peru
We recommend travelling to Peru with about USD $200 in cash from your home country. This gives you plenty to get around with on your first couple of days while you get orientated to your new surroundings. Notes must be in pristine condition, without folds, tears, or marks of any kind. It may seem excessive, but rules are rules! Damaged bills may not be accepted, or if they are, they will be received at less than the going exchange rate.
Credit Cards & ATMs in Peru
Most hotels, restaurants, and bigger stores will accept a credit card (mainly Visa but Mastercard, Diners, and American Express are often also welcomed). Smaller, local establishments will only take cash in the local currency.
There are numerous ATMs in the big cities like Lima, Cusco, and Arequipa, as well as a few in smaller settlements such as Ollantaytambo and Aguas Calientes, although these can be less reliable. ATMs usually dispense both US dollars and soles, but many have a limit of USD $200-300 per withdrawal. Most ATMs charge a dispensing fee in addition to the amount taken by your bank for international withdrawals.
Exchanging USD
If you take out money in dollars, they can be easily swapped for soles at one of the numerous money exchange places (called casas de cambio) or inside any major bank. We don't recommend changing money on the street! Check your bills carefully to make sure they are in good condition and ask for enough notes in small denominations (S/.20 or less!) – many shops struggle to provide change from S/.100 or S/.50 bills. The exchange rate fluctuates, but a good rule of thumb is to divide prices in soles by three for an approximate value in US dollars.
The use of traveller's cheques is not recommended as they are hard to exchange in Peru, and if they are accepted, they'll usually be taken at less than the current rate.
Carrying Cash on Your Trek
One of our Peru travel tips that people find most valuable is knowing how much cash to take on your trek. When preparing to leave on your adventure, we recommend ensuring you obtain enough cash in soles, in small denominations, to cover all your needs until you return to Cusco. The amount you'll require depends a lot on which trek you're doing as well as personal preferences, so be sure to carefully read your itinerary.
Some cash considerations:
Tips for guides, porters, and muleteers.
Snacks and water, purchased in towns or small communities en route.
Souvenirs, which can range from super cheap to very expensive.
Meals and drinks in Aguas Calientes. Note that Aguas Calientes is far more expensive than elsewhere in Peru and prices can be as much as three times what they are in Cusco!
Phone & Internet
It is easy to access the internet in Peru's major cities. Most cafes and hotels have free wifi, and there are numerous internet cafes that typically charge S/.1 per hour of internet time. There are also many locutorios, often inside internet cafes, where you can make local and international phone calls. The rates vary by country but are generally less than S/.1 per minute.
Internet and phone cabins can be harder to find in smaller towns such as Calca and Urubamba in the Sacred Valley, and are completely non-existent in rural areas. On the trail, you may be surprised at how far cell phone service may reach, but there are still many areas with no coverage at all.
Electricity
The electric voltage in Peru is 220 V, 60 Hz. In most hotel bathrooms, there is an electrical outlet with 110 V for electric shavers which cannot be used for irons or hairdryers.
When you plan a trip to Peru, it's important to ensure you're taking the right plug adapters so you can keep your camera batteries full of juice! Outlets are usually structured to accommodate either flat or round 2-pronged plugs. Few are built for 3-pronged plugs, although it is easy to purchase plug adapters locally if you forget to bring your own.
Toilets
Ah, the question you've been bursting to ask, what are the toilets like in Peru? Public toilets are rarely available except in bus stations, markets, restaurants, bars, and cafes. Restrooms are labelled WC (water closet) or SSHH (servicios higiénicos). A fee of S/. 0.50 to S/. 1 is often charged, which may or may not include toilet paper. We recommend you always travel with toilet paper, just in case!
Used toilet paper ALWAYS goes into the waste bin provided, and NEVER in the toilet itself. This is the case no matter what standard of hotel or restaurant you are in!
Laundry
There are laundries (lavanderías) all over town, with prices ranging between S/.3 and S/.5 per kilo for washing and drying without ironing. You can also get your laundry done at hotels, but expect to pay far more, especially at higher-end establishments.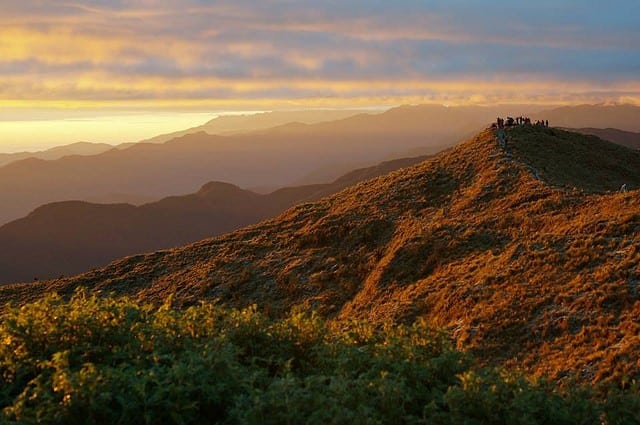 What to Pack for Peru
Andean weather is notoriously fickle, and we'll go into more detail on that below. When you're preparing to go hiking in the Andes, it's best to expect the unexpected and carry gear that will protect you from all the elements, come rain or shine.
The Andes Have A Climate of Extremes: Prepare for Everything!
The climate in Peru really keeps you on your toes and planning for all eventualities is key to a successful trek. In the Andes in particular, it's entirely possible to experience intense sun, freezing wind, chilling rain, and even snow or hail, all on the same day. You could start the day surrounded by air so cold you can see your breath, and a few hours later be sweating in the heat.
Temperature fluctuations are dramatic – hot in the sun and surprisingly cold in the shade. As soon as the sun dips below the horizon, the temperature can plummet to below zero during the dry season – which can be quite a shock to the system if you've been basking in 25˚C heat during the day! As a result, something else to add to your growing collection of hiking in Peru tips is that layering is essential.
For all treks, it's imperative that you pack lots of layers that can be added or removed as required. That way you'll be able to take on whatever the weather decides to throw at you! You'll probably begin each hiking day in a fleece, jacket, and thermal top, but after the sun has breathed life into the landscape, you'll soon be in just your t-shirt.
If you're going to be sleeping at high-elevation sites, remember that it'll be even colder than it was down in the valleys. Therefore, we recommend renting a high-altitude sleeping bag, especially if you tend to feel the cold. Take plenty of warm clothing too, even though space in your bag will be limited. There's nothing worse than spending your evenings and nights shivering.
Check out our ultimate Peru packing list for a complete guide on what to bring!
Don't Forget: Some Peru Packing Essentials
There are a few Peru travel tips   that will really make a difference to your experience, and it's easy to forget about them when packing. First up is a flashlight or headtorch, which is worth its weight in gold at night when you're scratching around trying to negotiate the outhouse tent! It goes dark in the Andes quickly, often being pitch black by 7 pm.
A water bottle is another must, and the cook boils water every night to fill your bottle in the morning, and again at lunchtime. It's important to stay hydrated, especially as you'll be sweating during the day, so one or even two water bottles should definitely be on your packing list.
Here's another of our top Peru travel tips: plastic bottles are no longer permitted on some Andean hiking routes, including the Inca Trail, so make sure you bring a refillable water bottle.
Bug spray is always a good idea too. The insects are not an issue up in the mountains, but in the jungle they are relentless.
Finally, it might seem obvious, but make sure you bring your passport with you. If you are hiking the Inca Trail, the Peruvian Ministry of Culture will ask to see your passport in order to compare your name to those on the issued permits. AND you will also have the opportunity to get an official stamp at Machu Picchu – but only if you have your passport with you!
Keep Reading:
When to Go
As with most destinations around the world, the ideal time to visit Peru is largely dictated by the weather. The different regions have their own unique local climates to consider too, so figuring out when to go really depends on where you want to travel and what you want to do.
In a nutshell, the dry season in the Andes runs from May to August, and this is generally the favoured time for Peru hikes. To avoid the crowds and bag a bargain, the shoulder months of April, September, and October can be a good bet, while it tends to be warmer and wet during the rainy season, from November to March.
Have a read of our post on the best time to visit Peru for the complete low-down.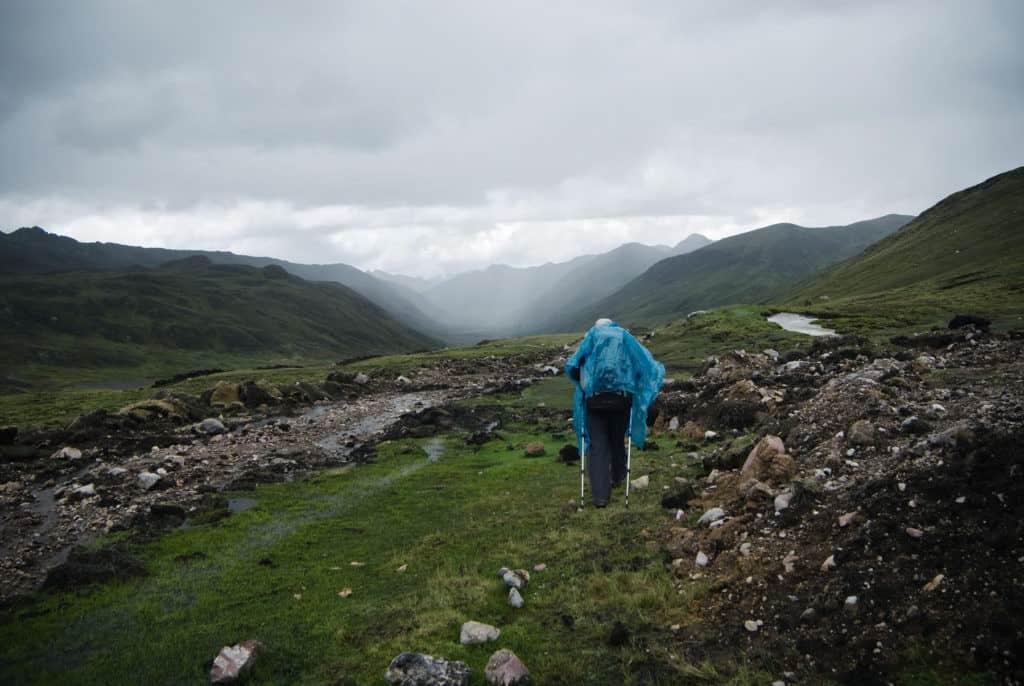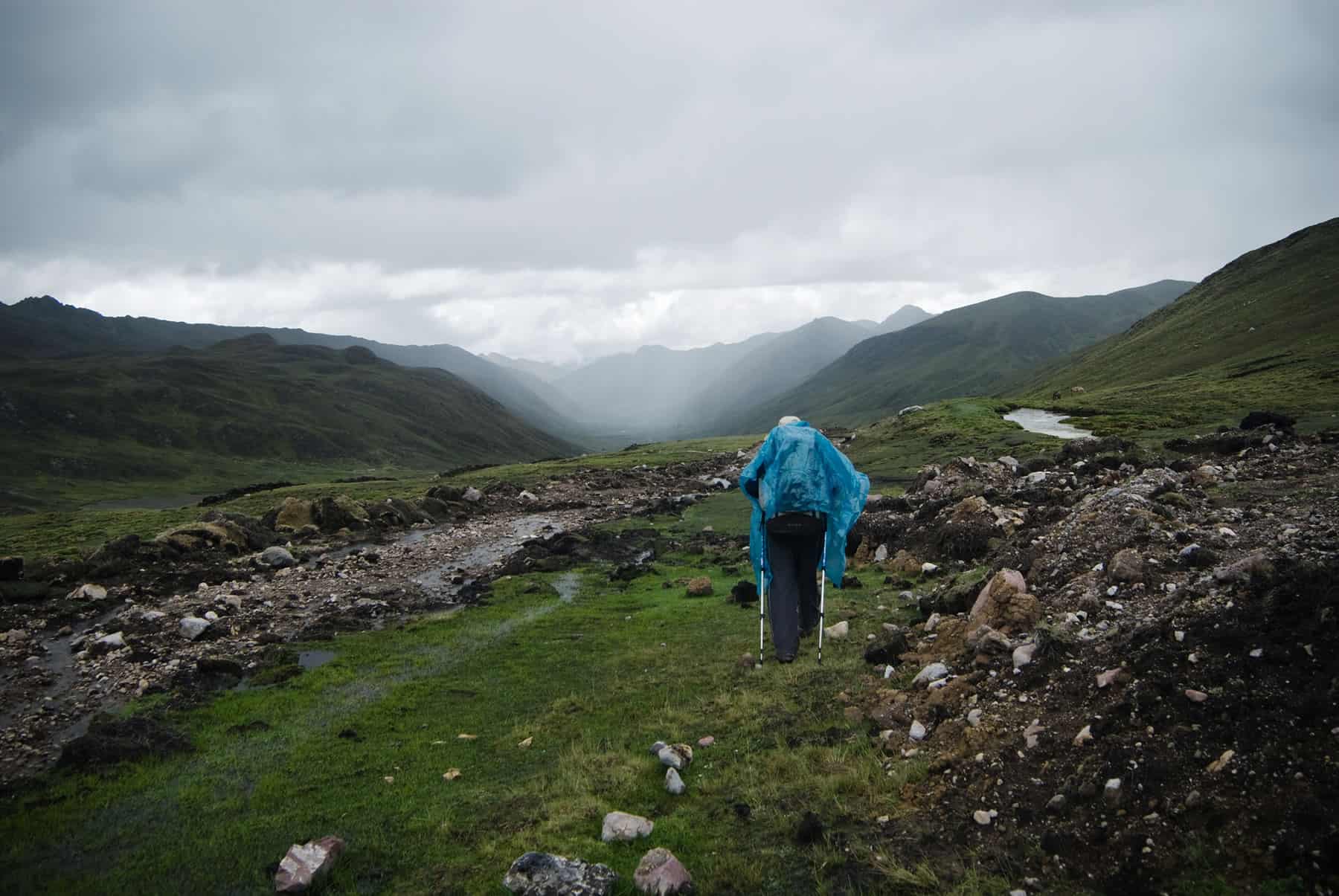 Getting Around in Peru
Taxis
There are plenty of taxis all over Peru in the major cities with very affordable rates. Here's another of our top Peru travel tips: none of the taxis use meters, so we recommend you check the likely rate with the hotel and negotiate a price before accepting a ride. In Lima, it is recommended that the staff of your hotel write down the licence plate of your taxi before you depart.
Ride-share companies like Uber can also be found in the major cities, though taxis are so abundant that they are often an easier choice.
Negotiating Rates
A short ride in Lima within the same neighbourhood typically ranges from S/.8-12, whilst in Cusco, you should be able to travel anywhere within the centre for S/.3-5. A taxi ride between your hotel and the airport in Cusco costs between S/.6-15, depending on the location of your accommodation and where you hail your taxi. Do not let them charge you more than that!
Safety in Taxis
It is important to be alert when riding in taxis, as taxi-related theft can happen in the larger cities. Lock the doors if you can, keep your bag out of sight, and pay attention to the driver's behaviour. Don't hesitate to ask to be let out early if you feel uncomfortable.
Buses or Colectivos
One of the best ways to get around Cusco outside the centre is to take one of the numerous city buses, many of which have colourful names like "Pegaso" and "Batman". Most buses charge 80 céntimos to 1 sol for a one-way ride. Be extremely careful with personal belongings when taking these buses as they are often crowded and known to have pickpockets. An unattended, zipped pocket does not keep thieving hands at bay!
For inter-city travel, colectivos (minivans) are a popular choice and tend to leave when the seats have been filled. For a cheaper option, regular buses are available too. The transfers are usually direct, and you can even ask the driver to drop you wherever you want, so long as it's on the route. You can purchase tickets at the bus terminals on the day of travel, or in advance if you prefer. Peru Hop is a decent operator for long distance tourist routes around the south of the country, serving destinations like Lima, Cusco, and Arequipa.
If you need transport from a smaller village that isn't on a bus route, colectivos are usually available to take you either all the way or at least to the main highway so you can flag down a bus.
Private Cars
If you want more flexibility and comfort on your journey, a private car and driver can be a good option. This is available in cities and areas that are popular on the tourist trail, such as Cusco. You'll be able to schedule your own pick-up times and get dropped off at the location of your choice. Of course, this does cost more, but it's an easy way to get around, and takes the hassle out of transport logistics, allowing you to just sit back and enjoy the ride.
Transportation included in your trek
If you've booked a trek or tour with us, all ground transportation from Cusco to the trailhead or other destination is included in the price of your trip. We can also pick you up at the airport and drop you off again after your trip. After all, there's no better way to kick off an adventure than with seamless transfers and door-to-door service!

Safety in Peru
For the most part, Peru is quite safe, and you can walk around with ease in many places. As in any large city, there are certain areas or neighbourhoods that should be avoided in Lima and Cusco, unless you are with someone local.
Mind Your Things
It's always a good idea to be smart when you are out and about. Be attentive to your surroundings and conscious of the bags or other items you are carrying on your shoulder, back or in your hands. Don't get careless and leave luggage unattended inside cafes or restaurants. Also make sure you're alert when riding local buses, as pickpockets can swipe your valuables without you noticing!
Be Smart About Valuables
We recommend that you carry with you only what you really need, leaving the bulk of your money, credit cards and other valuables in the safe deposit box in your hotel room. Another one of our important Peru tips is that it's advisable to carry a photocopy of your passport with you, but leave the original at the hotel.
Tourism Police & Info Hotline
The specially designated Tourism Police can be contacted if the unfortunate does happen. They will file a report of the incident and attempt to find any stolen goods. It is important to report such incidents as it helps the government improve prevention tactics.
When you plan a trip to Peru, make a note of these numbers so you have them to hand if needed. For real police emergencies, dial 105. For health emergencies, you can call 133 for an ambulance.
InfoPeru is a traveller assistance service to help tourists and has a 24-hour hotline. For assistance in Lima, dial 421-1227. Outside of Lima, dial 01 421-1227.
More Safety-Related Peru Travel Tips
In Cusco, be careful with your personal belongings in San Pedro Central Market and the city centre.
Try not to carry large amounts of money, credit cards or your passport when you're out and about.
If you have a handbag or backpack, be sure to carry it securely in front of you.
Avoid walking alone in the city after 10 pm.
When taking taxis, use the registered ones (with the phone number on top).

Tips for Women Travellers
Many of our team members are independent female travellers, so we know first-hand the rewards that come with exploring on your own or in a group of women. Female travellers are typically treated well in Peru, and it is easy and non-threatening to get around as a solo adventurer.
Unwanted Attention
Having said that, Peru is not immune from the cat-calling culture prevalent elsewhere in the world, and to avoid unwanted attention it is a good idea to dress conservatively and act confident as you move about. Don't be shy about putting people in their place with a stern "no" if someone makes you feel uncomfortable.
Do note, however, that Peruvian concepts of personal space differ from other countries, and you may feel "invaded" when the intention is totally innocent. If this happens to you, please politely inform the person that their behaviour is making you feel uncomfortable.
Hiking with Male Guides
When it comes to hiking in Peru, most of our guides are male, although we can request a female guide if that is important to you. Porters, chefs, and muleteers are also predominantly male. Why is this? Except for guides, most trekking staff come from remote, traditional Quechua communities where gender-based social protocols are still observed. While men are considered more "mobile" and able to take work outside the community, women's roles mostly revolve around maintaining the home, caring for children, and looking after the livestock which requires them to stay in the community. This might seem outdated or offensive to some, but it is an important cultural structure that works in traditional, community-focused societies.
We care about the freedom that women have in these communities, which is why we support Threads of Peru, a social enterprise that provides home-based earning opportunities through the production and sale of traditional textiles.
Connecting with other women travellers
If you are travelling on your own but would like to meet up with other like-minded women on your hike, please check out our Trekkers Wanted page. It's a great place for women to connect with each other in order to plan the perfect trek, and make new friends!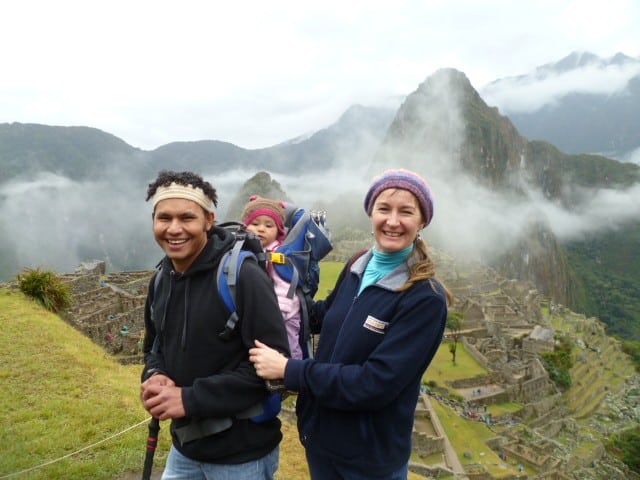 Trekking with Children
All children under 18 years old must be accompanied by an adult. Trekking in Peru with children can be a great experience – for the whole family! – but there are some things you should definitely keep in mind when considering whether your child is up to the challenge of a high-altitude hike in the Andes.
Physical and mental fitness and stamina are important, as well as a certain level of maturity and self-awareness. Make sure the children know that they'll be spending many a full day out on the trail, which will probably be quite different to what they're used to.
Experience walking for long distances and camping without the conveniences of home (like electricity!) is also essential. Planning extra time to acclimatise before starting the trek to make sure that you are all happy and healthy before heading out is highly recommended.
For some more great tips on hiking with your children, check out this blog.
Trekking Over 60
We recommend that if you are over 60 years old you should talk to your doctor well in advance about trekking and how to prepare for a trip to Peru. It's also important to check that your travel insurance covers you for adventurous activities.
Taking extra days to acclimatise is also advisable when hiking the Andes Mountains. We ask that you have your doctor fill in Part III of our Medical Declaration & Insurance Waiver Form confirming that you are fit to participate in the trek. Unfortunately, if you do not do this, we reserve the right to cancel your trek, and you will forfeit your deposit.
How to Prepare for a Trek in Peru: Trekking Tips
Take the time to acclimatise
Hiking in the Andes invariably involves trekking at high altitude, which isn't something that should be taken lightly. Even if you've previously not suffered from altitude sickness, this time it could be different – there really are no rules!
We advise that you spend at least three days acclimatising at high altitude before heading off on your adventure. This is probably the most important of all our trekking tips. Peru is beautiful and welcoming, but you need to respect her challenges if you want to get the most out of your trip. Join the locals in chewing coca leaves or drinking coca leaf tea to help alleviate the headaches and give you a kick start as you trudge up the high passes. This ancient tradition has been around for centuries and is perhaps the magic ingredient that has kept the Andean population so fit and healthy.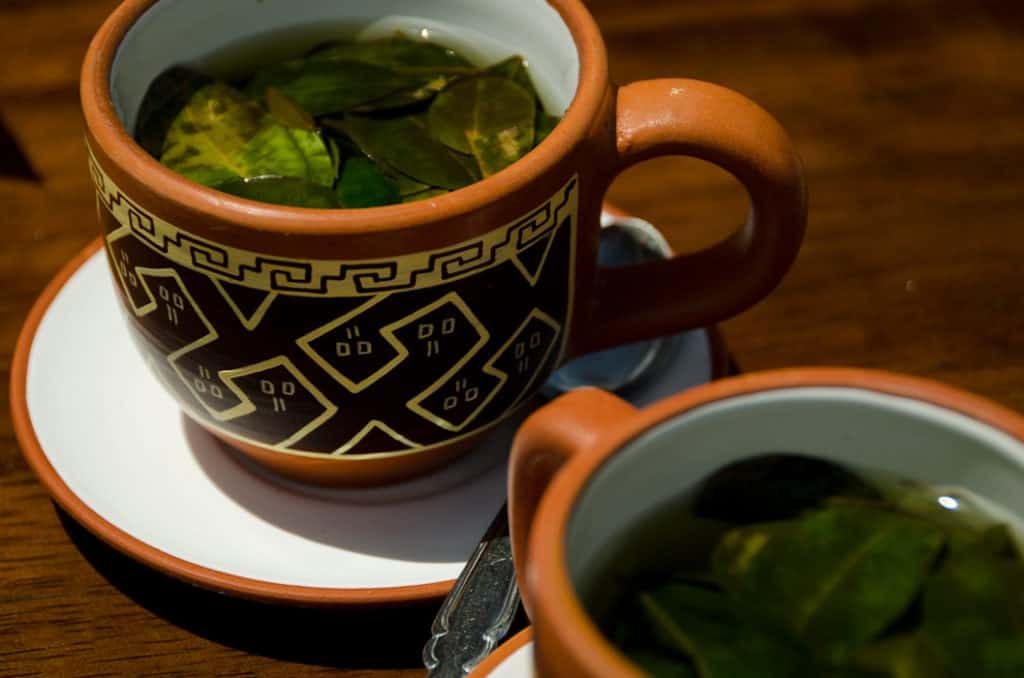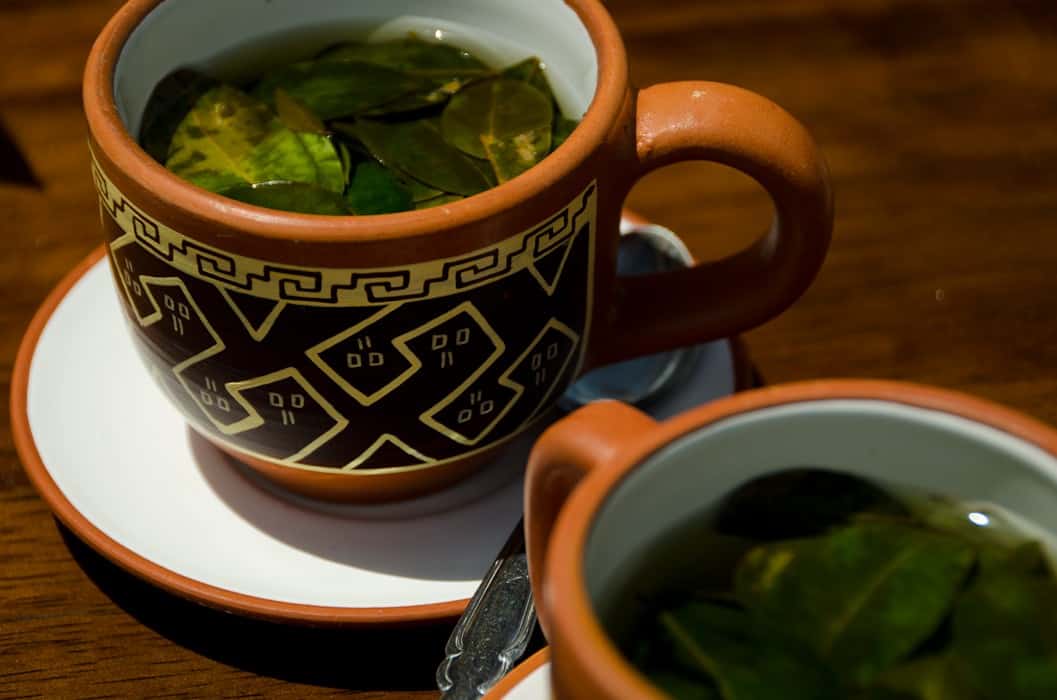 Prepare for your trek by getting fit
Wondering how to prepare for your trek in Peru? Getting fit is key! Hiking in the Andes is no walk in the park, and some of the challenges will be like nothing you've ever faced before. With that in mind, the best way to get ready for a Peru trek is to make sure you're fit and well-acclimatised to the altitude ahead of starting your hike.
Before you leave home, try doing plenty of aerobic exercise like running, spinning or aerobics classes – Zumba is one of our personal favourites! Get out and do some one-day hikes in your area, testing out how you feel walking for 4-6 hours at a time. Try and include plenty of uphill routes in the mountains if you can; it really will make all the difference when you finally go trekking in Peru.
Also, if you've never slept in a tent in the great outdoors – or it's been a while – now's the time to roll out your sleeping bag and take a couple of camping trips to get you used to life in the wild.
Use a walking stick!
Hiking in Peru can be tough on the knees, especially on those pesky downhill sections. Whether you're embarking on an epic Andes trek or just exploring the steep streets of Cusco, walking poles can make all the difference. If you don't have your own, you can rent trekking poles from us before your hike, or if you fancy something a bit more colourful, Ollantaytambo offers an eye-popping collection of poles for those heading out on the Inca Trail. Just be advised that metal-tipped sticks are not allowed inside Machu Picchu.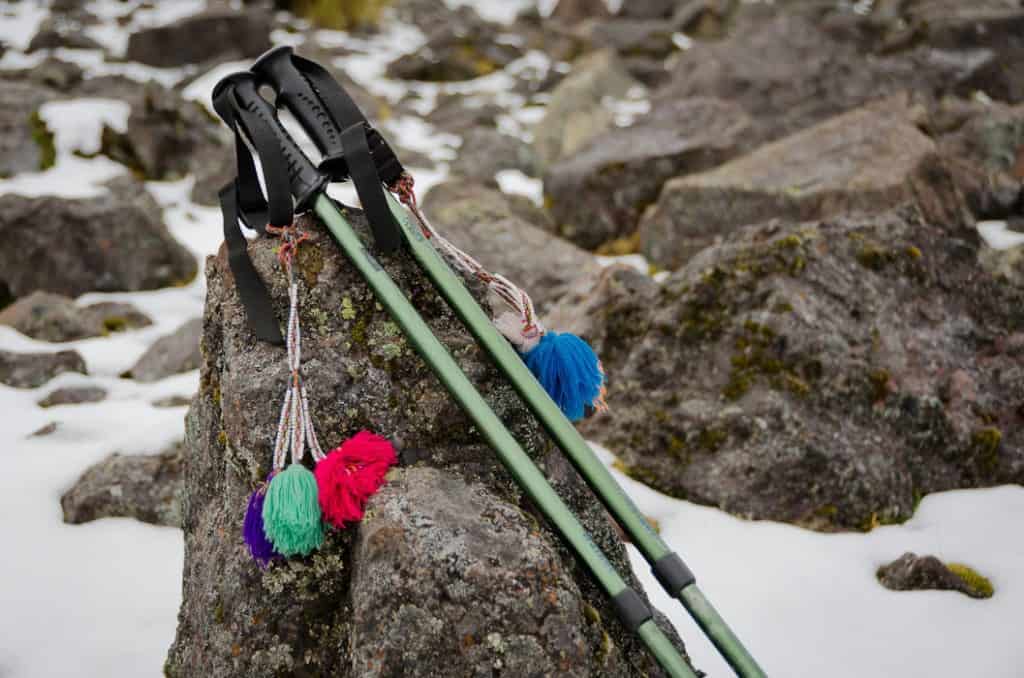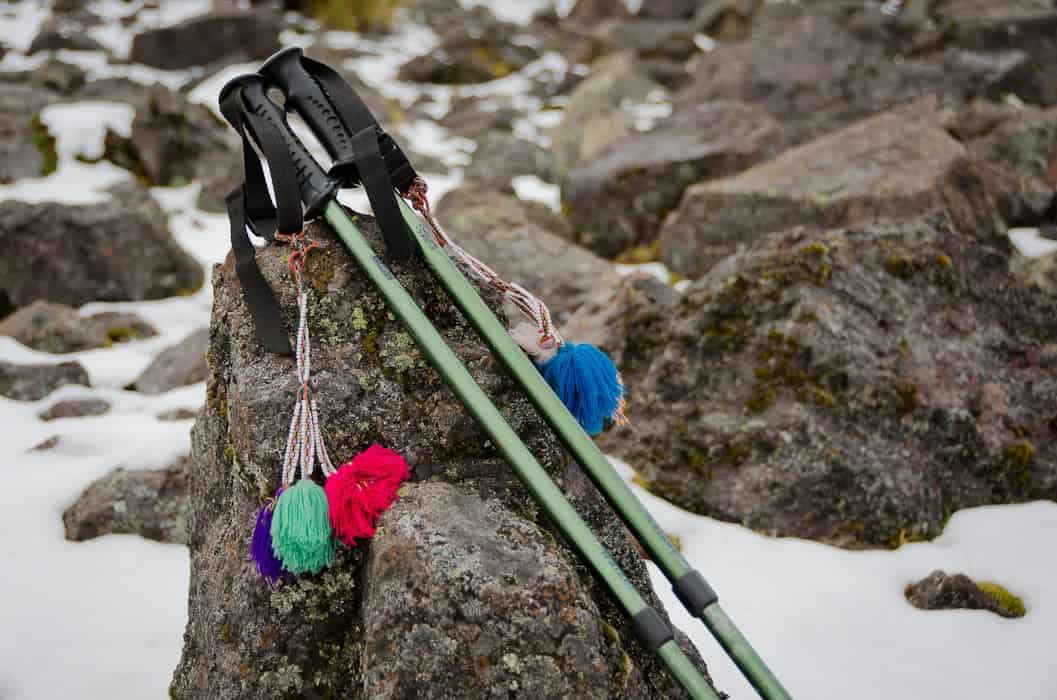 Bring sweets and snacks
Ready for another one of our cracking Peru tips? This one's about food, which as we all know, is the key to happiness. At Apus, we provide all our guests with filling meals and mid-morning snacks, but it's always a good idea to carry some extra treats. They'll be a good mood booster and will help replenish all those calories you'll be burning. Sweets are great for energy, and really help push you up those steep passes.
For more, check out our full list of trekking tips here.
Tipping: When and How Much Should You Tip in Peru?
Something our clients ask us about the most is trekking tips. Peru doesn't have an established tradition of tipping, yet with the influx of travellers from countries that have a strong tipping culture, the expectation has increased over the years, especially in large restaurants and for trekking staff. It's therefore a good idea to carry some cash that can be used for tipping where you feel it is appropriate.
Guides, Cooks, Porters & Muleteers
At Apus Peru, our philosophy is that when you're holidaying or hiking in Peru, tips should be voluntary and related to the quality of service received. Our trekking staff members are well-paid, and tips are not needed in order for them to obtain a good quality of income. In addition, travel, food, and accommodation on the trail are provided by the company rather than coming out of their salary. This is not necessarily the same at other establishments or agencies. However, tokens of appreciation for a job well-done are always appreciated and do help to incentivise staff to go that extra mile.
If you do wish to tip, the amount is at your discretion. If you would like some guidelines about how much to tip, please ask us for a copy of our Tipping Policy or speak with your Travel Consultant.
Photo Ops – Taking Photos in the Streets of Cusco and Elsewhere
You will frequently see Indigenous people dressed in their finest traditional clothing, often carrying baby goats or leading alpacas around the streets and plazas of Cusco. If you would like to take a photo, do ask first, and be sure to give them a tip afterwards to show your appreciation. These people are in essence providing a cultural service – it's their job and they deserve to be compensated.

Being a Responsible Tourist
Minimise Your Impact
If like us, you want to reduce your impact on the landscapes and communities you encounter in Peru, responsible travel is the way forwards. It's the simple things that make the difference, and most of them are probably measures that you're already taking at home. Here are a few Peru travel tips  to help get you started:
Reduce your consumption of single-use plastics by taking a refillable water bottle and refusing plastic bags in shops.
Always dispose of human waste appropriately when you are out in the wild, especially when visiting culturally significant sites.
Stick to the designated trails to prevent harming the fragile mountain vegetation.
Always take your litter away with you when you're on the trail.
Never leave marks or carvings at archaeological sites as these are cultural, and often sacred places.
Read more in our blog about being a responsible tourist.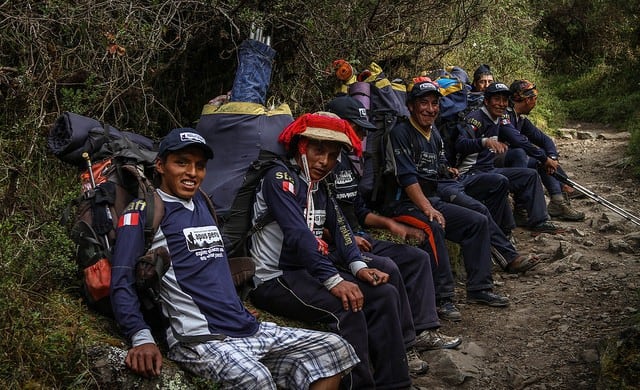 Ethical Treatment of Porters
Porters are instrumental in the success of your trek, helping it to run smoothly and carrying those camp essentials that you so look forward to at the end of a hard day's walking. On some trails, there are mules and horses to shoulder the burden, but on others, it's all down to the porters, most of whom come from the nearby communities. Hiring porters is a positive thing as it provides employment opportunities and helps to boost the local economy.
At Apus we take the treatment of our team very seriously, to ensure the welfare of all and to maintain a healthy rapport between staff and trekkers. A few things you can do to help nurture the relationship is to treat the porters with respect, learn a few Quechua words to help with interaction, and do thank them for their hard work, both verbally and with a tip at the end of your trek.
You can read more about Porter Welfare here.
Cultural Awareness
Here are some tried and tested tips to help with cultural sensitivity during your visit:
Learn a bit of Quechua so you can connect with the people you meet. (Head over here to learn a few basic words and phrases!)
Go easy on the haggling. Whilst vendors do elevate prices for tourists, this just serves to create a fair-trade economy and gives you the chance to boost local business.
Always ask permission to take photos of people, particularly those in traditional clothing who are just going about their daily lives.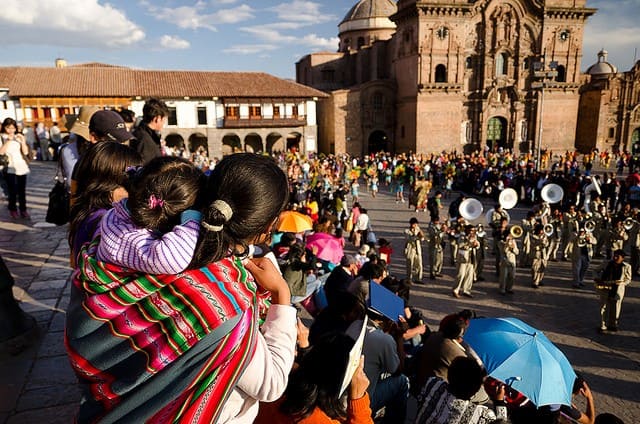 It's Time to Hit the Road: Peru Travel Tips
Planning a trip to Peru should be enjoyable rather than daunting, and hopefully with this post we've got you excited, rather than scared! There are lots of Peru travel tips to consider before you board that plane, and it's the basics like physical fitness, insurance, and packing that can really make or break your holiday. Put together a checklist and feel the satisfaction as you cross things off, knowing that each tick takes you closer to the adventure of a lifetime. Once you're in Peru, remember to factor in those all-important acclimatisation days, and when in doubt, drink some coca leaf tea!
So, now you know how to prepare for your trek in Peru, it's time to set the wheels in motion and turn your plans into reality. There's so much to consider that it can feel a little overwhelming, which is why our Customer Service team is always available with more Peru travel tips and advice to get you to the starting line.  After all, they've been there, done that, and even got the t-shirt!
Like it? Pin it! 
Originally published 24 October, 2017; updated on 8 April, 2022.