You've been dreaming about this your whole life. You've selected your dates, booked time off work, and now you're finally going to take that once-in-a-lifetime trip to Peru: mysterious Machu Picchu and other famous landmarks, majestic Andean peaks, fascinating history, and rich, diverse culture await you. You're all set! Right? But wait – now you're wondering, what exactly do I have to do to prepare for a trek in Peru?!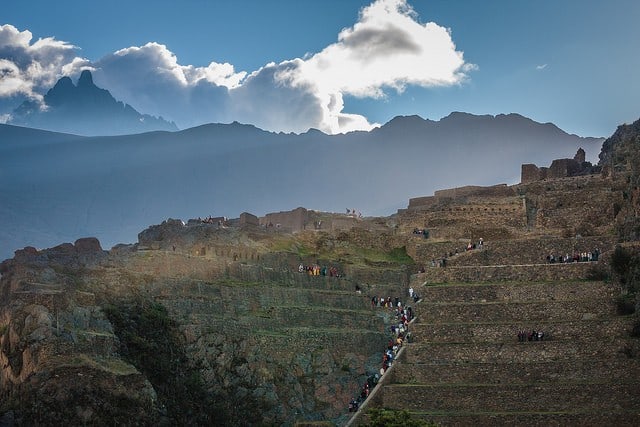 Peru is an amazing country, and trekking in the Andes a truly unforgettable experience. But you've probably never been somewhere quite like this, where life operates at a different pace, and the altitude starts at 3200m. So, preparing for a trek in Peru might seem a bit daunting. But fear not! We've got you covered. Here are our top tips for how to prepare for a trek in Peru:
How to prepare for a trek in Peru: Prepare for everything!
Weather in the Andes is notoriously fickle, and it's entirely possible to experience intense sun, freezing wind, chilling rain, and even snow or hail, all in the same day. Even in dry season (May-September), when rain is scarce, the temperature can range from 25˚C in the daytime to -5˚C, or less, at night. That's a drastic change! In the mountains, weather can turn on a dime, so when you prepare for a trek in Peru, it's best to expect the unexpected, and carry gear that will protect you from all the elements.
Don't leave home without these clothing essentials:
a sun hat – believe us, sunscreen is not enough to protect you from the intense rays at high altitude!
a warm winter hat, toque or beanie – for those cold nights under the stars;
a headband – I swear by this to protect my ears from the biting wind!
a long scarf – a versatile piece that you can wrap around you for warmth or to protect you from the wind;
gloves and warm socks – to keep your digits toasty!
layers, layers, and more layers – so you can go from summer to winter wear in a flash;
a rainproof, windproof shell – make it lightweight and foldable for easy storage.
sunglasses – rain gear and sunglasses, at the same time? Believe me – it happens.
adequate footwear – good-quality, well broken-in trekking boots to protect your feet on the trail, AND flip flops or sandals for walking around the campsite, your hotel room or luxurious hot springs!
How to prepare for a trek in Peru: Physical Preparation
As we mention in our blog, Facts About the Inca Trail, the Inca Trail – like all hikes in the Andes – is no walk in the park. This is challenging stuff! The best way to prepare for a trek in Peru is to make sure you're fit and well-acclimatized to the altitude before starting.
Before you leave home, try doing plenty of aerobic exercise like running, spinning or aerobics classes – Zumba is a personal favourite! Get out and do some one day hikes in your area, testing out how you feel walking for 4-6 hours at a time. If you've never slept in a tent in the great outdoors – or it's been a while – now's the time to roll out your sleeping bag and take a couple of camping trips, too.
And possibly the #1 thing you can do to prepare for a trek in Peru is to make sure you have adequate time built into your itinerary to acclimatize to the altitude. We recommend a minimum of 3 days of acclimatization at high altitude before beginning any trek.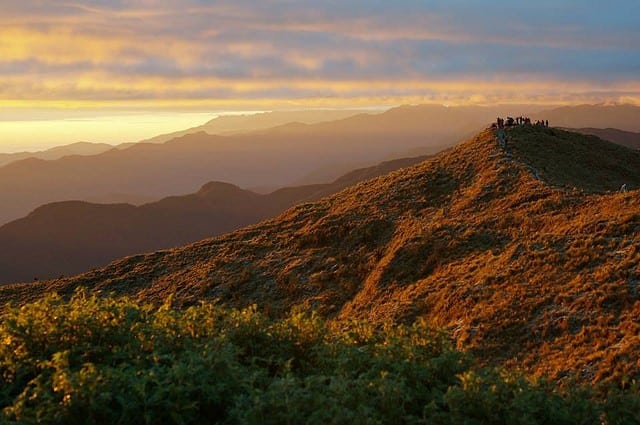 Money
The local currency in Peru is called the sol (plural, soles), and it's important to have some on hand as you move around the region. While some places accept US dollars, many – especially, small local shops and restaurants – do not. Make sure you have small denominations (bills of 20 soles or less!) and that the bills are in good condition.
Fun fact: The current form of the currency is formally called the "Nuevo Sol" which means "New Sun" in Spanish. It replaced the previous currency, the Inti, in the early 1990s. Inti also means "sun" – in Quechua, the indigenous language of the Andes.
There are numerous ATMs in Cusco where you can withdraw cash in soles or US dollars, and currency exchange kiosks line the main street. Most ATMs will only dispense $200-300 at a time, though, so plan your cash needs accordingly!
Insurance
It's impossible to predict what will happen on any journey, and so taking out comprehensive travel insurance is a smart way to prepare for a trek in Peru. Make sure you look for a policy that will cover health concerns, strikes, natural disasters, and anything else that could impact your ability to complete your trek. Specifically, you will want travel insurance that covers you for medical emergencies outside your home country – learn more with Yes, You DO Need Travel Insurance for Peru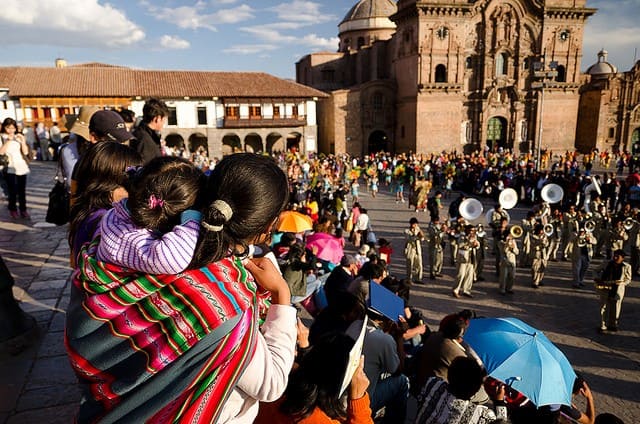 Passport
It might seem obvious, but make sure you bring your passport with you when you prepare for a trek in Peru! If you are hiking the Inca Trail, the Peruvian Ministry of Culture may actually ask to see it in order to compare your name to those on the issued permits. AND you will also have the opportunity to get an official stamp at Machu Picchu – but only if you have your passport with you!
How to prepare for a trek in Peru: The little extras
Most personal items and other supplies are available in Peru, but when you prepare for a trek in Peru, it's a good idea to stock up before you leave home. Here are a few items that we consider a must:
travel-size hand sanitizer or wipes
insect repellent
sunscreen
lip balm
travel-size hand cream
toilet paper or facial tissue
small plastic bags (such as Ziploc bags) – so, so useful
band aids, mole skin or "second skin"
pain killers
altitude pills
anti-diarrhea pills
a course of antibiotics – just in case
feminine hygiene products
a headlamp or small flashlight
refillable water bottle
extra batteries for your camera or other equipment
a power bank (solar powered if possible!) to keep things like your cell phone and camera charged while on the trail
a small daypack for on the trail (note: the Peruvian government currently restricts backpacks entering Machu Picchu to 40cm x 40cm)
a swimsuit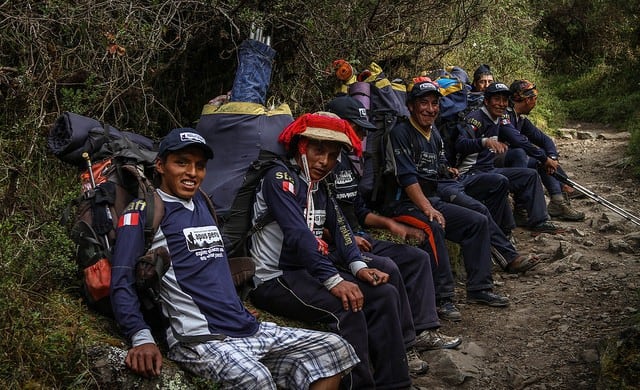 There is so much to consider when you prepare for a trek in Peru, it can seem overwhelming! For more information on what to bring, see our Packing List, or contact our Customer Service team for more tips. And when you arrive to Cusco, remember that the best thing you can do to prepare for a trek in Peru is to spend those first few days taking it easy and drinking lots of coca leaf tea!
In a nutshell – preparing for your Inca Trail and trek in Peru
There are many different facets of preparing for your trek in Peru – don't forget to go over the basics like physical fitness, acclimatization, and the essential packing list to get you fit and ready to hit the trail. In between reps at the gym and checking off the items on your packing list, though, it's easy to overlook some of the other important stuff as you prepare for a trek in Peru.  So don't forget to buy your Peru travel insurance,  make sure your passport is renewed in plenty of time, and you have everything you need on your packing list.