If you're planning a trip to Peru, chances are, you're pretty adventurous. You like to explore unique places, do different things, and maybe avoid the world's biggest tourist traps. Your adventurous spirit might have you thinking, I don't need travel insurance for Peru, but we're here to tell you: you're wrong.
International travel insurance has always been a good idea, but during these uncertain post-pandemic times, it has become essential. You never know when something may happen – illness, a flight cancellation, strikes – and believe us, it's worth the small added expense for the peace of mind that comes with knowing you'll be taken care of.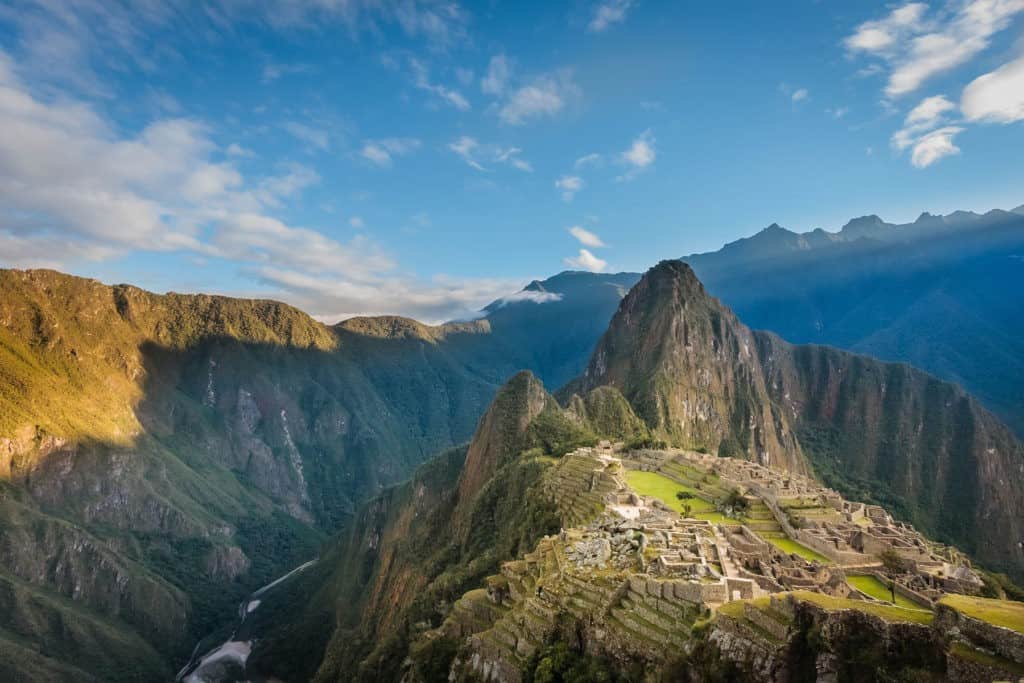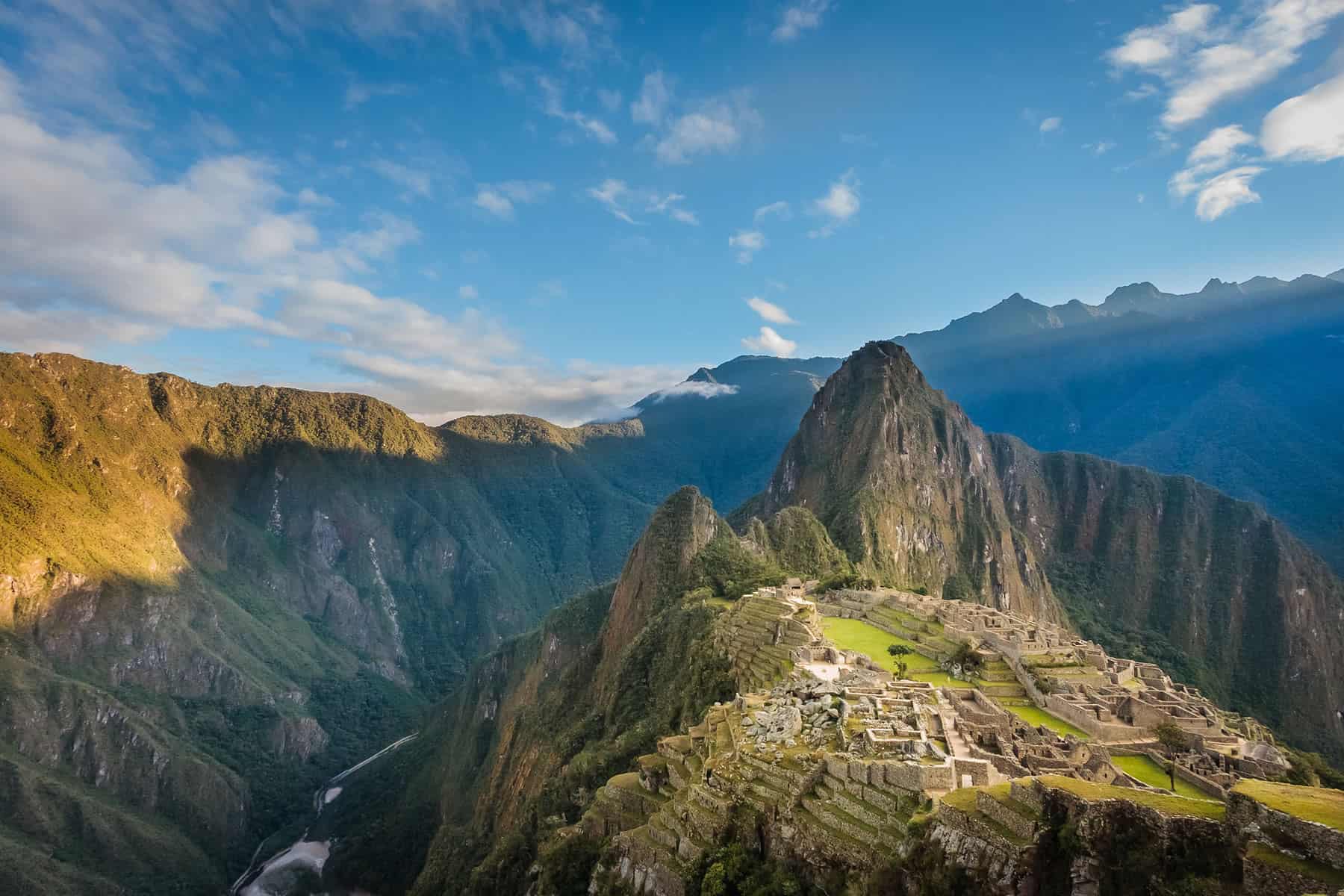 Why Should I Get Travel Insurance to Peru?
The answer is very simple – peace of mind. Any number of things can go wrong when you are on holidays overseas and yet it's always a surprise when they do – an expensive one. To avoid the headaches that come with illness, delays, lost luggage, itinerary changes or cancellations, it pays to plan ahead. Otherwise, you could be stuck paying for hotels or tours you can't enjoy, or find yourself crowdfunding to pay for enormous medical or repatriation bills.
Take Bill's example. Bill* travelled to Peru with his two adult sons, eager to go hiking in the Peruvian Andes. Unfortunately, the day before their hike was to start, Bill suffered a heart attack in his hotel room, and the family was unable to complete their trek. To their surprise, they were not eligible for a refund or credit on their trek since it was a last-minute cancellation (click here to read our refund policies for changes and cancellations). If they had had travel medical insurance or trip cancellation insurance for their Peru trip, they would have been able to claim this loss.
Since they did not, they not only had to pay extra money for medical treatment, additional hotel nights and to change their flight back home, they also had to pay for the trek they were unable to go on. Their enormous emotional and financial stress was compounded by the unnecessary pain of also losing most of the cost of their trip, simply due to having neglected to buy travel insurance for their trip to Peru.
Compare that to Sandra's experience. Sandra left some valuables in a taxi, but she had travel insurance that covered loss and theft. We helped her file a police report and fill out a claim form, and she was able to recoup the value of the lost items.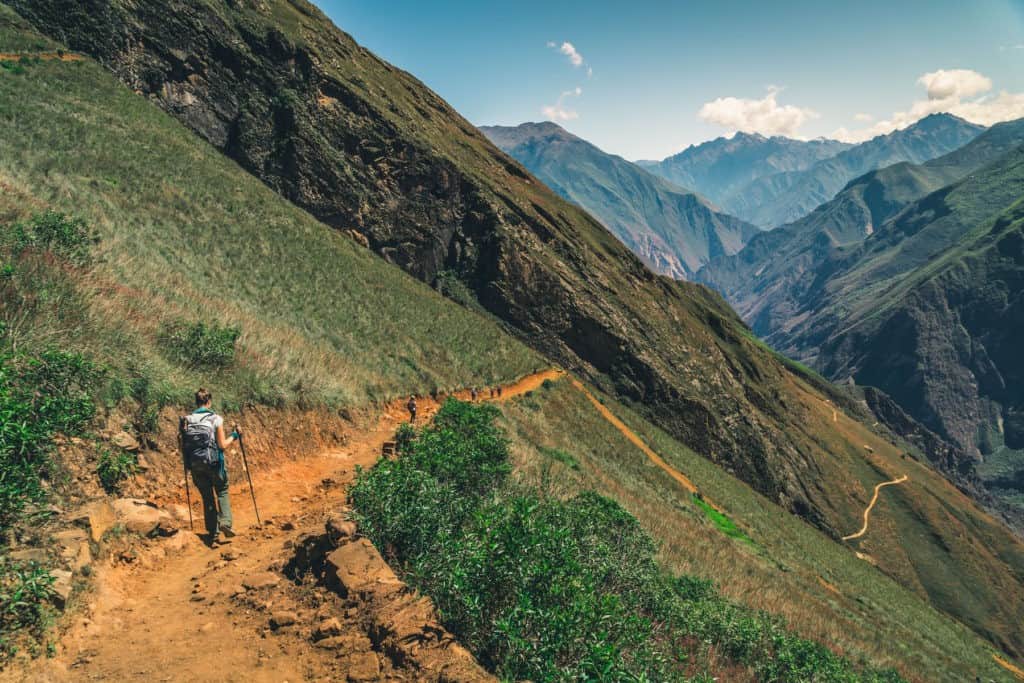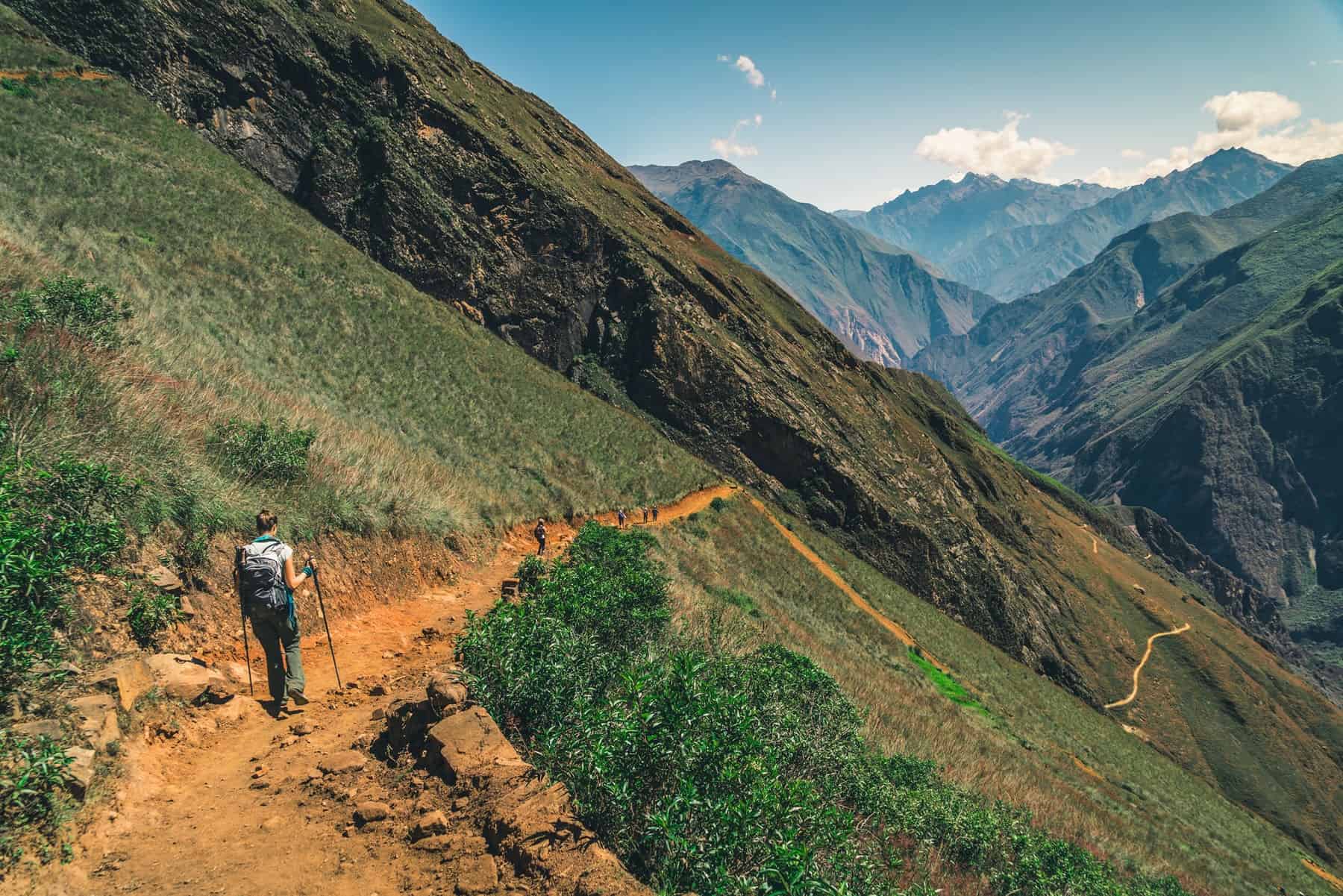 Why Can't You Refund My Trek if I Cancel Last-Minute?
Depending on the services you booked, we will have already booked and paid for all elements of your trip anywhere from two weeks to three months in advance of your departure. This includes things like entry fees, permits, hotels, restaurants and transportation, many of which costs are not refundable.
We also have a policy of booking our field staff (guides, porters, muleteers and cooks) a month in advance. This provides greater job security and helps them plan. Once booked, we cannot "unhire" them. We make a commitment to pay some or all of their wage, whether or not the trek goes ahead as planned.
This is why we strongly recommend purchasing comprehensive adventure travel insurance (check out our booking policies for more details) every time you trek.
What Does Adventure Activity Travel Insurance Cover?
Each insurance provider is a little different, and most offer a variety of insurance plans each of which provide different levels of coverage. You'll need to spend some time carefully reviewing the fine print of each option in order to find the policy that is right for you and your holiday.
That said, most activity holiday insurance packages cover medical expenses and other basic things like trip cancellations, delays, lost luggage, natural disasters, and illness.
Is Travel to Peru Risky?
Insurance companies deal in risk; that's their game. But the truth is, there is risk everywhere, in everything we do. Even if you stayed home and never left your house, you still face certain risks.
We think Peru is a very safe country to visit. You can read here everything you need to know about travelling to Peru before you leave.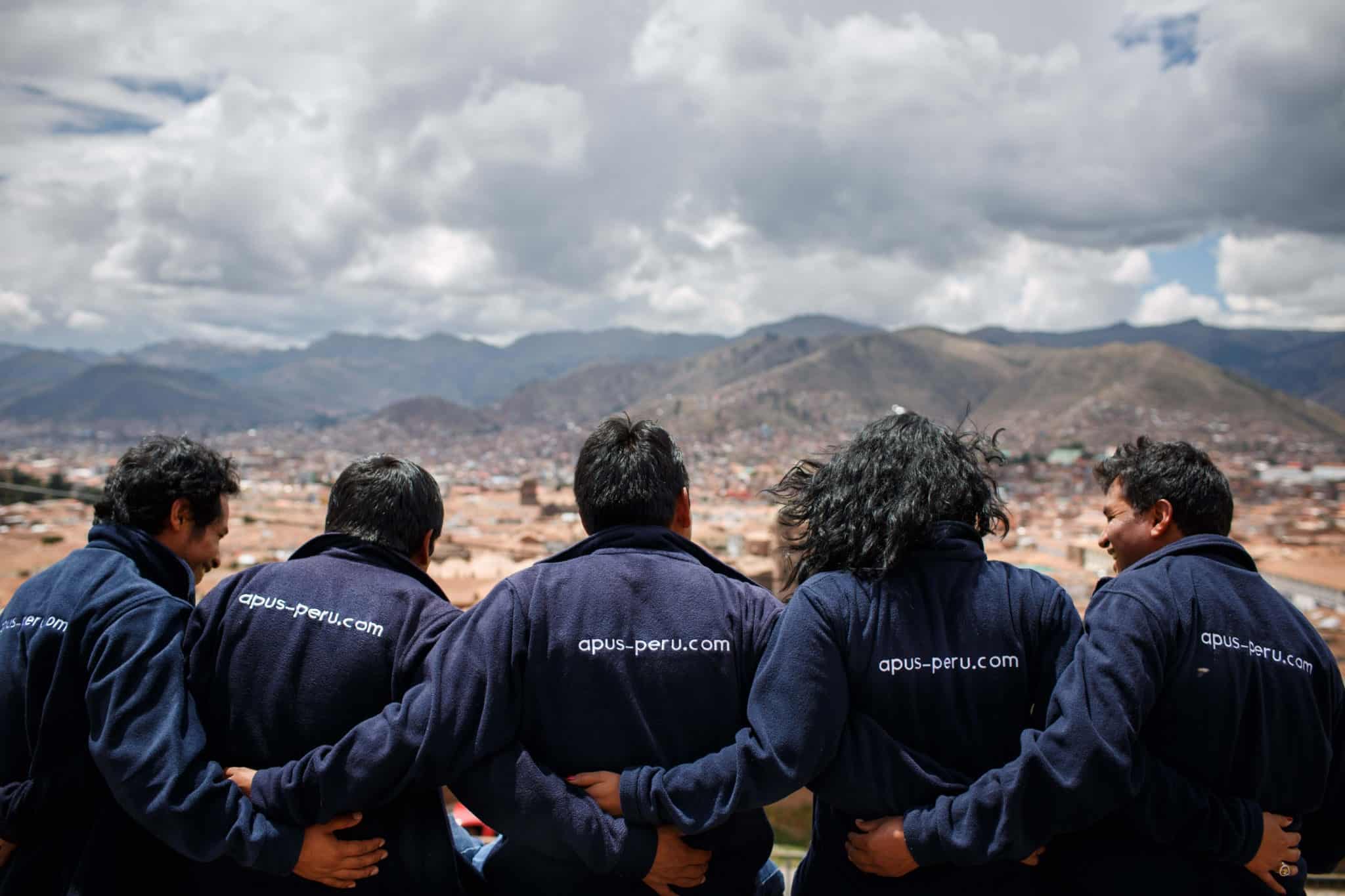 I Have Medical Insurance at Home. Isn't that Enough?
No. Your home health insurance will provide little to no assistance should you encounter an emergency in a foreign country.
How Much Will Travel Health Insurance Cost?
Unfortunately, this is not an easy question to answer. Travel insurance cost depends on a wide range of factors, like:
your country of residence
your destination country
the number of travelers in your group
your age or the ages of the people you are travelling with
the kind of activities you will be doing (trekking is often classified as "adventure" or "extreme")
your general health, particularly if you have any pre-existing conditions
the level of coverage that you require (most insurers offer basic, standard and comprehensive packages)
how long your planned trip will be
Generally speaking, the older you are, the more health issues you have, and the longer you plan to be away, the more it will cost to insure your trip.
Another significant factor is what kind of insurance plan you want. There are a whole bunch of targeted, basic travel insurance plans that offer things like visa insurance, basic medical coverage, cancellation insurance, visitors insurance, insurance against theft or loss, or even student health insurance. Each of these individual plans assess specific risks, so their price varies. There is even annual travel insurance. Annual multi trip insurance might be a good option for frequent travellers.
And the more comprehensive the plan – the more coverage it offers under a variety of circumstances – the more expensive it will no doubt be.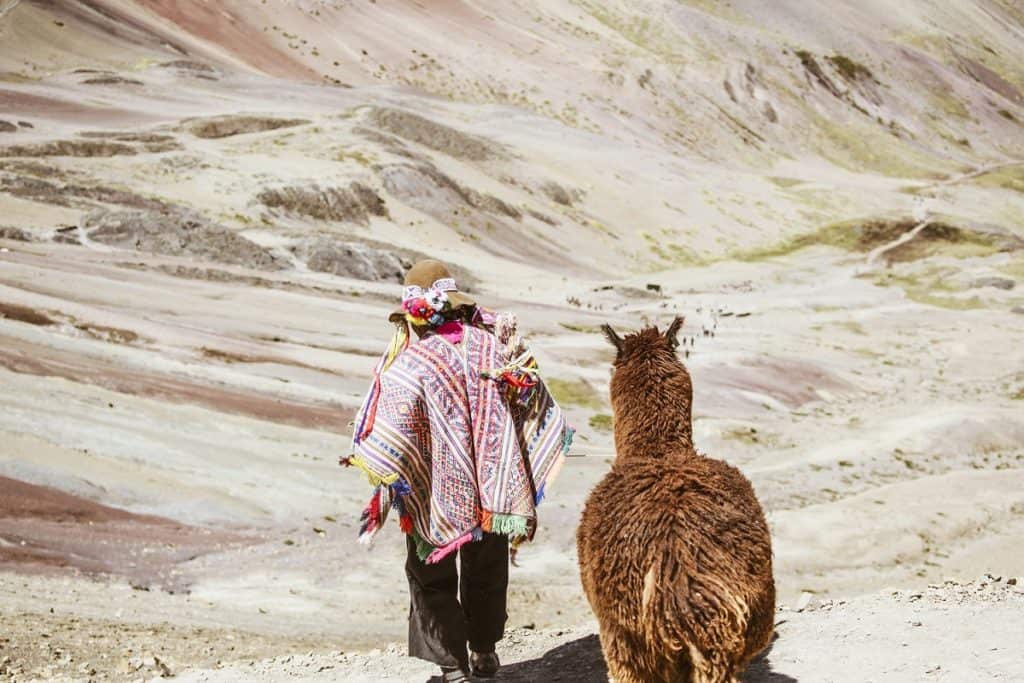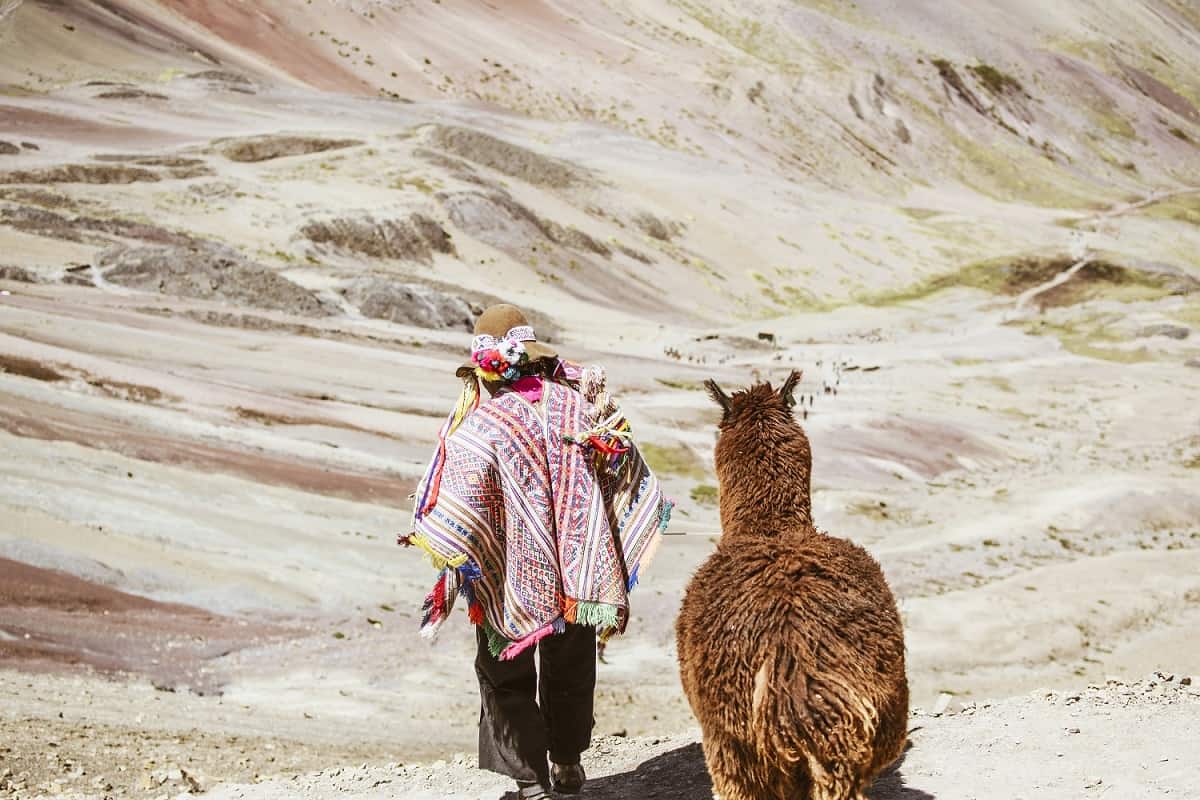 How to Choose the Best Travel Insurance for Peru
The best travel insurance for visiting Peru depends on your needs. Think about what kind of trip you want to have (will you be hiking or doing other adventurous activities? Visiting lots of different attractions in Peru, like Lima, Cusco (Machu Picchu), Manu National Park in the jungle or Puno and Lake Titicaca?) and what you want to be protected for (illness, repatriation, theft, itinerary changes or cancellation), and then start shopping around.
Here are some of the options to keep an eye out for:
Full Coverage Insurance
As a travel operator – but human beings – one of the worst feelings in the world is having to tell someone who is sick, has been robbed, or is suffering a bereavement that they still need to pay for their trip. The good news is full coverage travel insurance can take care of just about everything.
Full coverage travel insurance – also known as complete or comprehensive travel insurance – means that it covers more than just medical expenses while abroad. This type of insurance policy can compensate you for things like change fees, cancellation fees, new hotel or flight costs, or even cover the entire cost of a cancelled, non-refundable trip, in certain circumstances.
Cancel for Any Reason (CFAR) Insurance
Complete travel insurance can be really comprehensive but there are limitations. Most insurers offer two types of travel insurance: "named perils" or "cancel for any reason". The most common – especially pre-pandemic – was the "named perils" policy. This type of policy outlines a comprehensive but exhaustive list of all of the reasons for filing a claim that they will accept. If your reason is not included in their list, they will not cover your expenses.
If you want more flexibility, then you should opt for the "cancel for any reason" option. It is more expensive (around 10-12% of your trip cost, compared to the 7-9% for a "named perils" policy) but, as the name suggests, there are fewer loopholes for the insurer to use to get out of covering a loss, and you can be reimbursed no matter why you've changed your mind about taking the trip.
This type of insurance is especially relevant in 2021 as "global pandemic" is not a named peril in most policies!
What Inclusions to Look for
When reviewing policy options, make sure it includes the following basic inclusions:
Trip change or cancellation
Lost luggage
Travel delays
Strikes or civil unrest
Natural disasters or acts of God
Illness, injury or death – your own or a family member's
Adventure activities like high-altitude trekking, mountain climbing, etc.
Covid-19 related issues (including forced quarantine, isolation, lockdowns or illness). We cover Covid travel insurance
Read the Fine Print
This is of critical importance because what you consider to be a "medical emergency" or "act of God" may not be included by your insurer.
With medical insurance, some additional points to look for include:
What types of illnesses, injuries or conditions are covered?
What types of medical attention are covered – first aid, diagnostic tests, hospital stays, doctor's visits, medications or equipment (like crutches or casts)?
Which medical facilities are included – private vs. public doctors, clinics or hospitals? Does the policy list only certain facilities that can be used?
Does medical evacuation coverage include evacuation to the nearest city, to Lima (Peru's capital) or to your home country?
Also be sure to read the fine print if you choose "cancel for any reason" insurance as there still may be a reason or two that does not qualify. They may even have a clause that limits or withdraws this type of policy in the event of major disasters – like a global pandemic.
Important Note! The Peru travel insurance information we have provided is a brief summary only. It does not include all terms, conditions, limitations, exclusions and termination provisions of the travel insurance plans mentioned. Coverage may not be available for residents of all countries, states or provinces. Please carefully read your policy wording for a full description of coverage.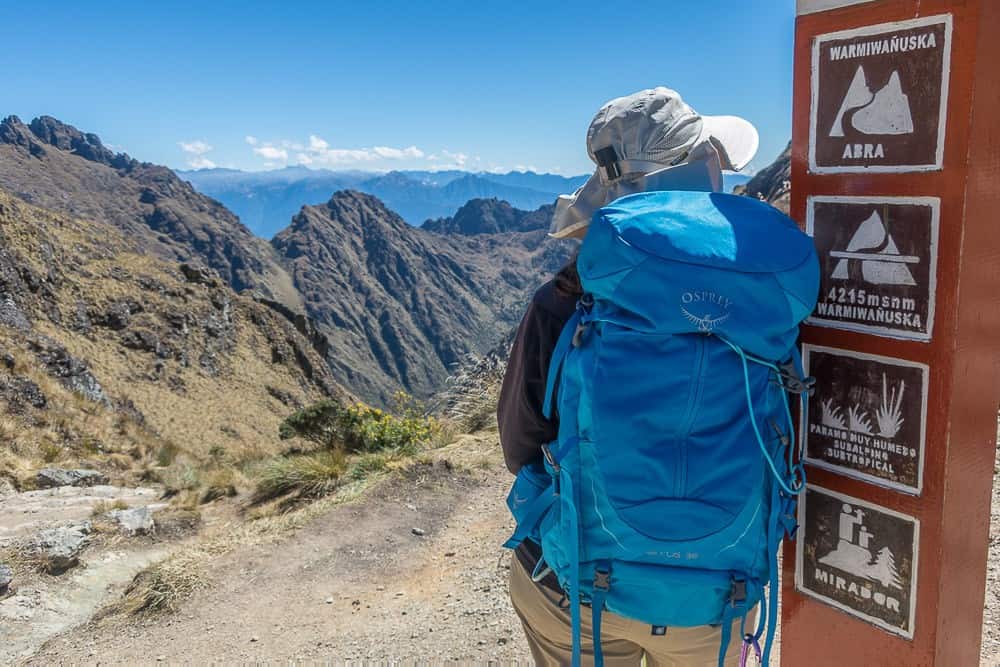 What is the Best Travel Insurance for Inca trail?
Most standard travel insurance policies will cover non-strenuous activities (like walking) up to an altitude of about 2500m. However, the Inca Trail – like all of our Peru treks – counts as "adventure travel" and requires a specialized adventure sports travel insurance policy. Even the easiest of treks around Cusco are at high altitude, present risks, and may be hours or days from the nearest road, making evacuation challenging.
Look for either adventure travel insurance or extreme sports travel insurance when searching for travel insurance for Peru, especially if you are planning on trekking. These types of policies include higher altitudes (the highest point on the Inca Trail is 4200m; on a trail like Ausangate, it can be over 5000m) and take into account the risks associated with strenuous activity.
Where Can I Buy Travel Insurance for Peru
This US Travel Insurance website contains comprehensive information about travel insurance options for United States travellers to foreign lands.
We also like World Nomads Travel Insurance, particularly for adventure sports travel insurance. World Nomads are global leaders in the insurance industry for adventure-based travel. They have plans for both individual travellers as well as families, and cover over 150 adventure activities.
Get a free quote from World Nomads! By far one of the best and most economical insurance providers out there for adventure travel.
Peru Travel Insurance in 2021: Insurance & Covid-19
The Covid-19 pandemic kind of turned the travel insurance industry on its head. At first, companies scrambled to deal with trip cancellations and repatriations, and for a while, they were very strict about not covering anything pandemic-related if you chose to travel (you were on your own!). As our "new normal" sets in, though, travel insurers are over the world have been developing new policies that do take Covid-19 into account.
What Covid-19 Related Issues Will Travel Insurance Cover?
Every insurer and every policy are different, so be sure to review your options closely before buying. However, generally speaking, most insurers WILL cover Covid-19-related medical issues (including getting sick while abroad) but WILL NOT cover fear of travel (i.e., cancelling a planned trip because you fear another lockdown is coming or local cases are increasing).
Here are some specific Covid-related issues to look for in your travel insurance policy:
Am I covered for medical expenses, trip cancellation and/or repatriation, or quarantine or self-isolation expenses (including hotel and food expenses) if,

I get sick or test positive for Covid-19 while in Peru?
I am exposed to someone else who gets sick or tests positive, and am asked to self-isolate in Peru?
One of my family members back home gets sick or is diagnosed with Covid-19 and I need to look after them?
Am I covered for trip cancellation if, BEFORE I travel,

I am diagnosed with Covid-19, test positive or am denied boarding due a high temperature?
I have been exposed to someone else who is sick or tests positive, and am asked to self-isolate in my home country?
One of my family members has been diagnosed with Covid-19 and I need to cancel my trip to look after them?
A good insurer should cover all the above, as long as you provide adequate evidence from doctors or official authorities. For example, if you were denied boarding due to a high fever you would need to ensure you got all relevant paperwork at that time to provide evidence to your insurer.
What About Covid-19-related Lockdowns?
We all know that lockdowns are part of our new normal. They can come at any time, in any country, and often with little or no warning. If your home country goes into a new lockdown or Peru suddenly closes its borders, you could be unable to travel; if Peru goes into lockdown during your trip, you could be stranded for days or even weeks, or need to take an expensive repatriation flight.
Unfortunately, our research has found that few, if any, insurers will cover cancellations due to lockdowns as they are considered a foreseeable risk. However, this might change in time.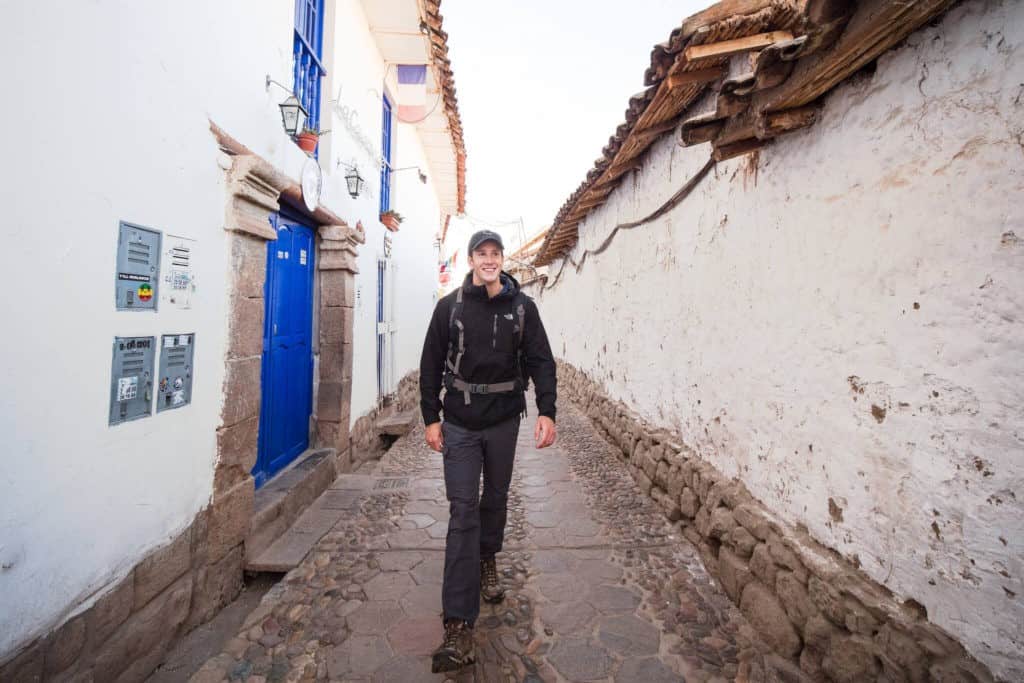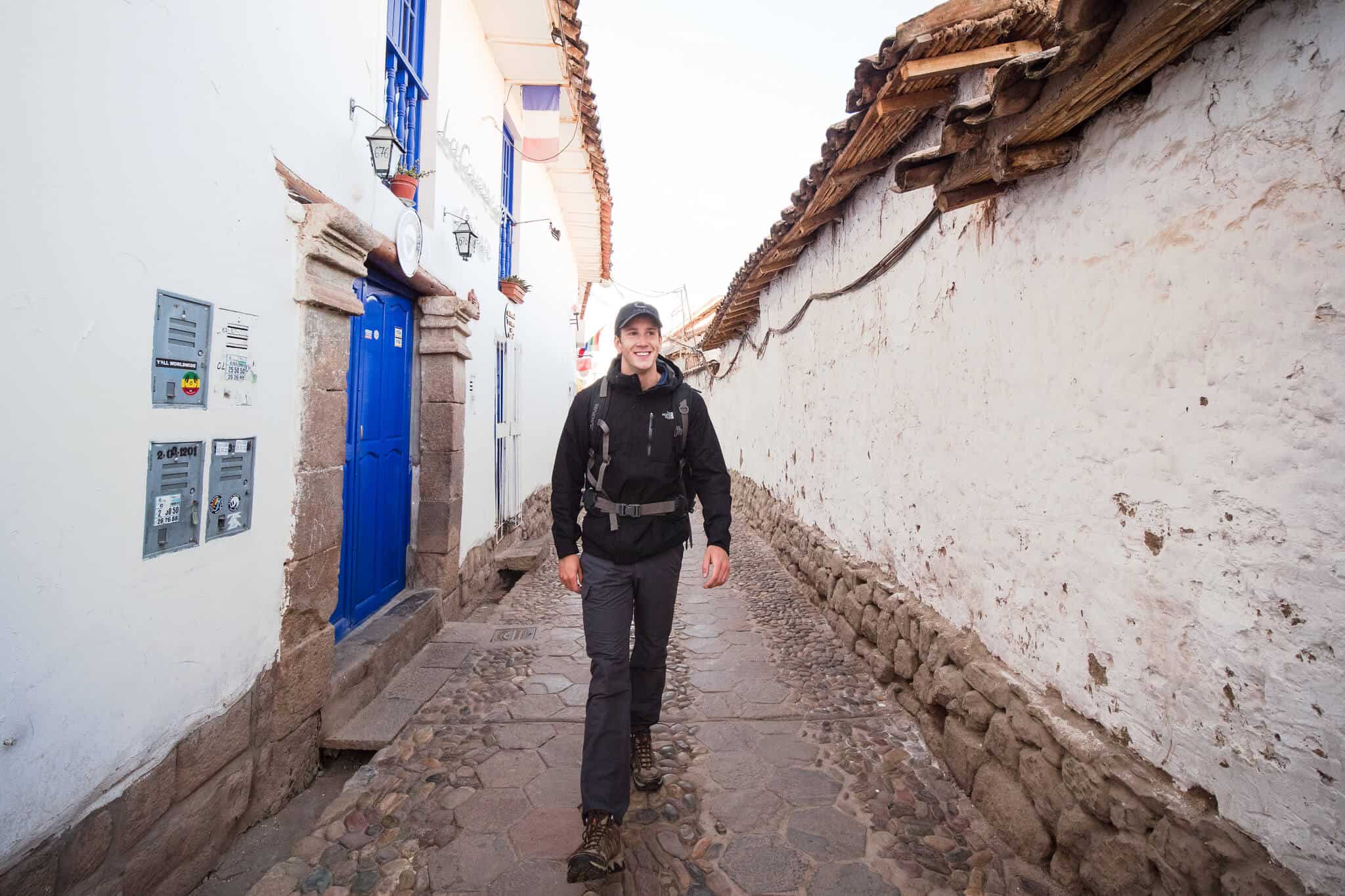 Real-Life Stories of Post-Pandemic Travel Issues
Post-pandemic travel to Peru is here and we at Apus have already had to deal with some pandemic-related travel issues – both with and without insurance.
A last-minute flight change for Peter and his son meant that their luggage didn't make it to Peru at the same time they did. Normally, delayed luggage like this would show up on the next incoming flight, usually within 24 hours. However, flights are significantly reduced right now, and many previously existing routes and schedules have been temporarily disabled.
As a result, it took nearly 72 hours for their luggage to arrive. Had they had travel insurance for their trip to Peru, they could have purchased new clothes and other essentials and been reimbursed for the expense. Instead, they were made to wait and on top of that, almost had to pay an expensive change fee in order to reverse the order of their itinerary.
In another recent group, Diane lost her passport and had to get a new one issued by her embassy in Lima. Thankfully she had travel insurance. Not only did her insurance company assist her with documents, it flew her from Cusco to Lima and back to collect the new passport! A stressful and unpleasant bureaucratic headache was made easier thanks to her careful planning and foresight.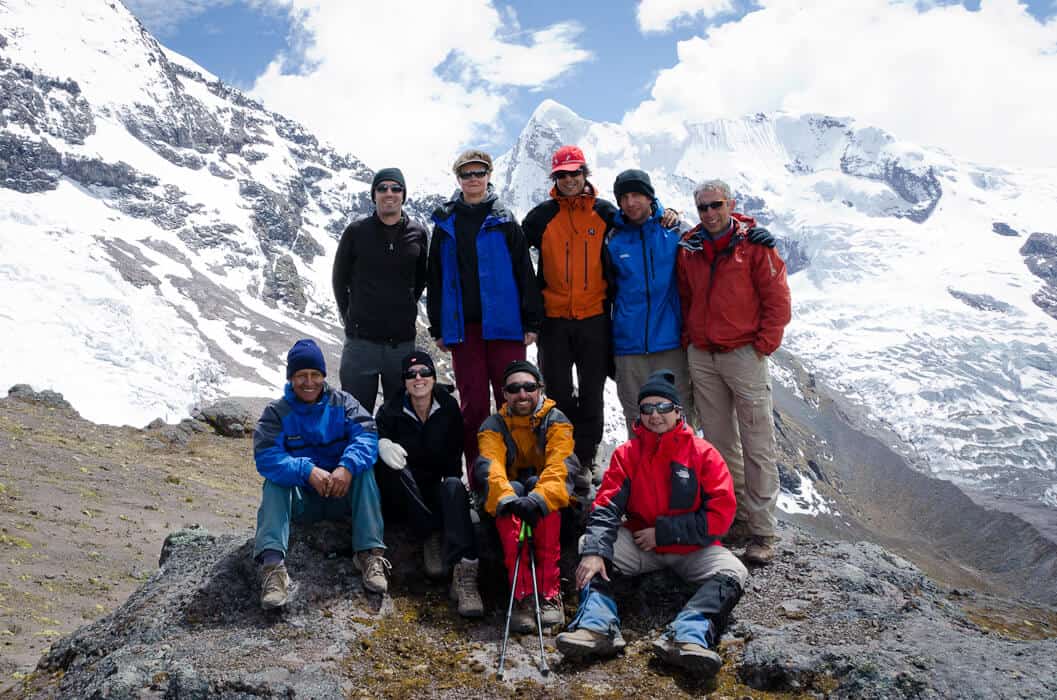 Bottom Line: We Think Adventure Holiday Insurance for Peru is a Must
Travel insurance is one of those things that no one likes to think about, let alone pay for. We get it. There is already so much involved when planning your bucket list trip to Peru. You have to make sure you have packed everything you need, make sure someone is there to take care of your pets/kids/plants, make sure your job is covered, your car stored, your home protected—everything safe and secure waiting for you to return. You don't have time to get travel insurance, and besides, what could go wrong?
But things can go wrong. It may seem like an unnecessary extra cost on top of an already expensive trip, but yes, you should buy travel insurance for Peru. The peace of mind knowing that you're covered during any eventuality – especially these days! – is worth the price.
When it comes to travel, you definitely get what you pay for. You'll barely remember the expense a year from now, but you'll never forget it if something major happens while you're away – especially if you don't have insurance.
(Want to get an insurance quote now for your trip to Peru? Click here!)
Disclaimer: We receive a small commission – at no extra cost to you – from World Nomads Travel Insurance if you choose to purchase travel insurance from them.
*All names in this post have been changed to protect our clients' privacy.
This post was originally written on 4th March, 2016; it was updated on 9th July, 2021.
Why you Should Buy Travel Insurance for Peru? > Pin it > Share it!