Peru is catching up with the rest of the world in the war against plastic.
Many jurisdictions have now implemented a plastic bag ban of one style or another, and now Peru has added its own. As of December 1st, 2018, single-use plastics are no longer permitted inside Machu Picchu!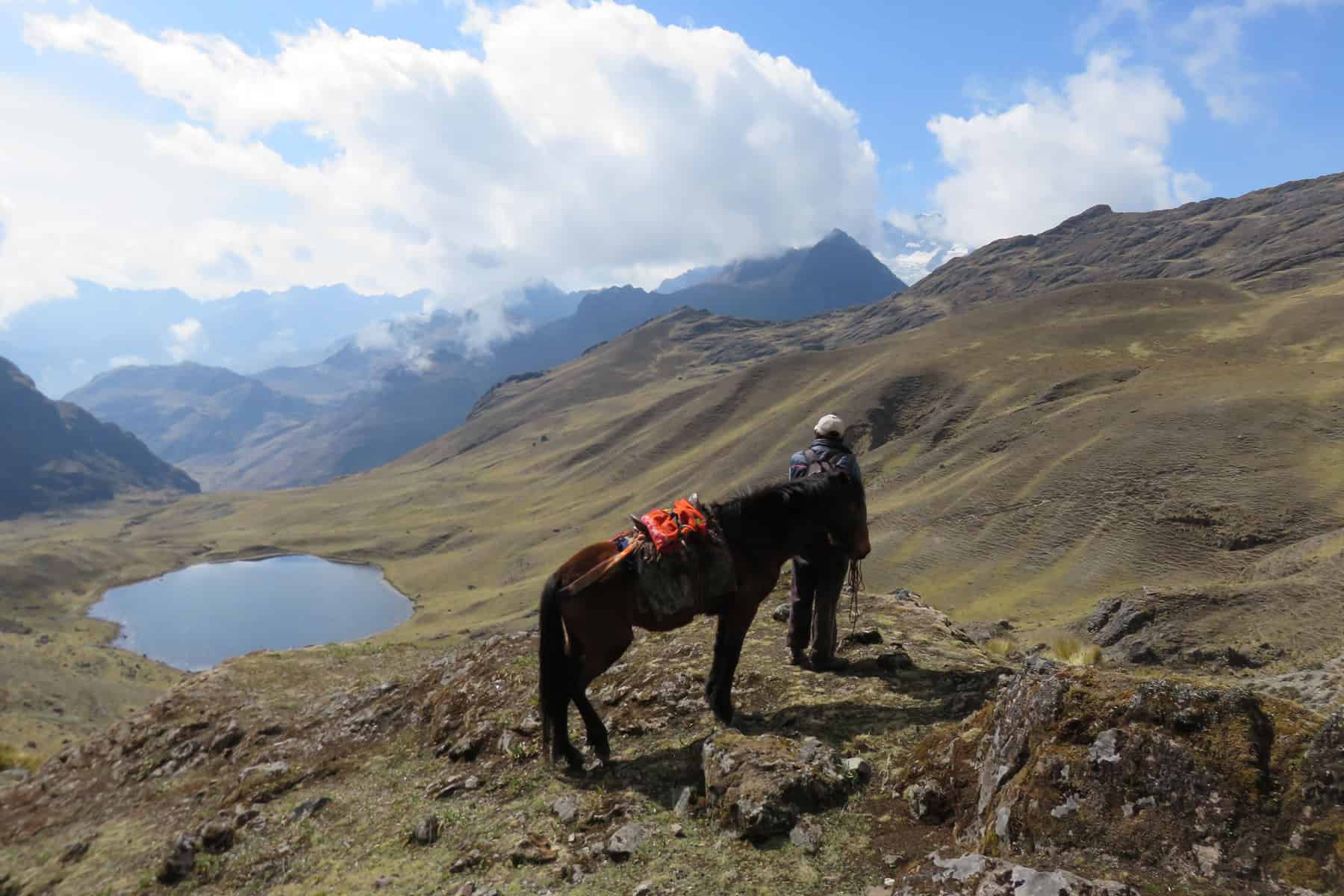 This is a big victory for anyone who wants to protect the environment. Plastic, especially single-use plastics like plastic bags and plastic water bottles, cause untold damage on the environment. From the waste that piles up when they are thrown away to the toxins they leach into the environment as they degrade, to the harm they cause to animals who ingest them, plastic is one of the world's most pressing environmental issues.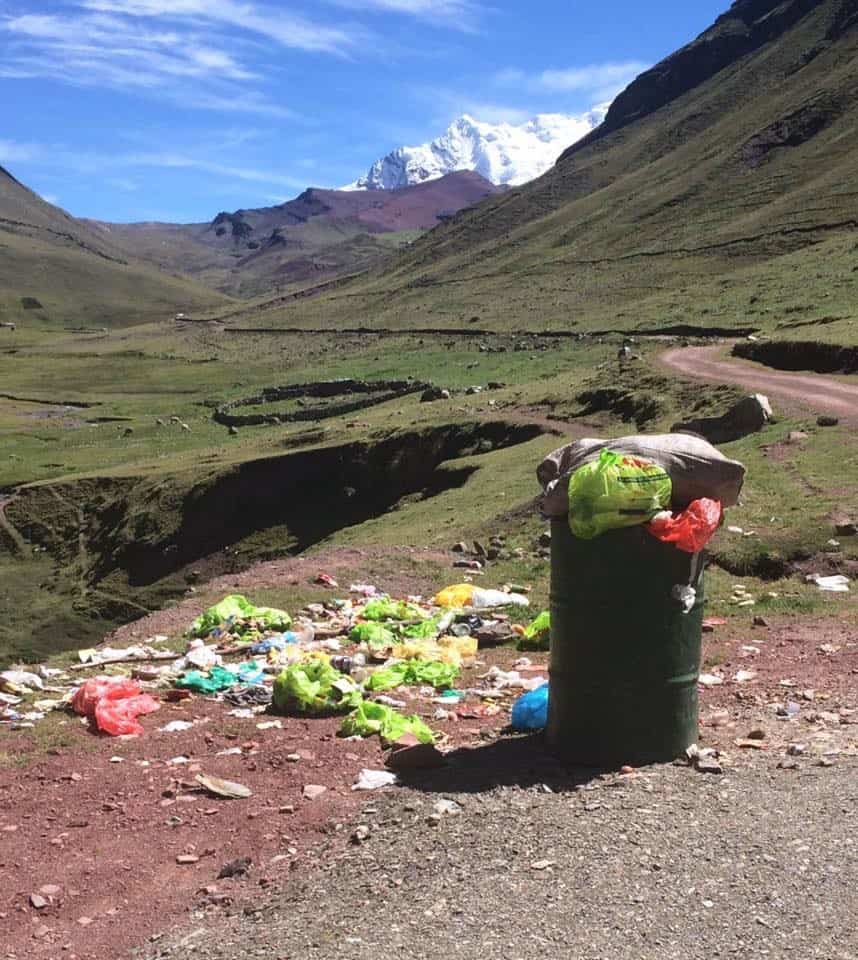 As a trekking company in Peru that is dedicated to environmental responsibility and sustainable tourism practices, we at Apus Peru applaud this new move by the government.
We've actually been ahead of the game for years when it comes to avoiding plastic in all aspects of our operations, both in the office and on the trail.
What does Apus Peru do to protect the environment?
Plastic Bag Ban: A part of the solution
 Actually we have a general "no plastic" rule, and we avoid using plastic everywhere we can. For starters, most trekking companies will have their cooks transport needed ingredients on the trail in plastic bags, whereas for at least the last 3 years, we've been asking our cooks to carry their supplies in reusable cloth bags.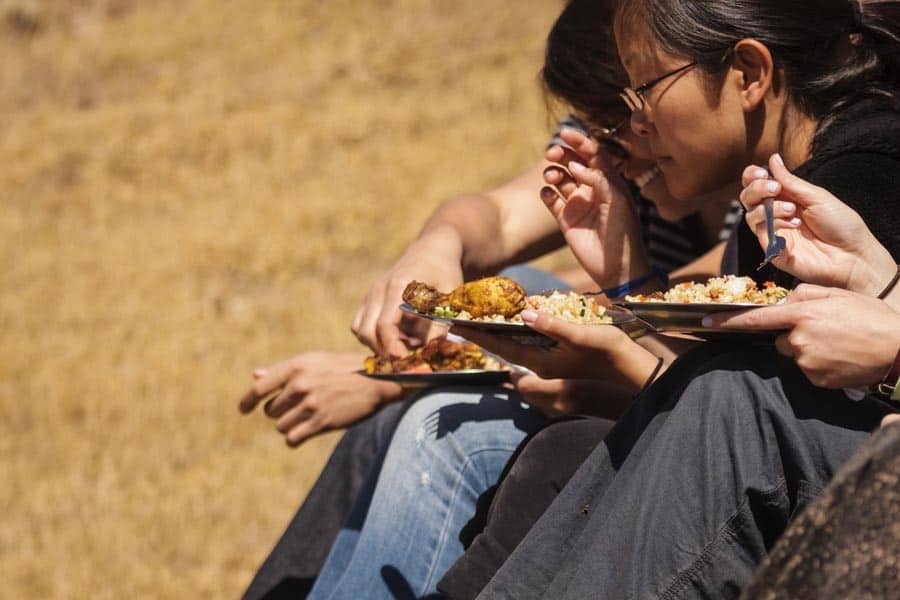 We also avoid plastic in our boxed lunches, preferring to pack meals in either biodegradable containers or reusable Tupperware containers.
On every trek, we have a pack in, pack out policy. Anything that arrives with us, leaves with us. Once a month, we also organize a Clean Up Trek, where trekkers who join us on their Andean hike help us pick up all the garbage left on the trail by other hikers and other agencies. It's our way of giving something back.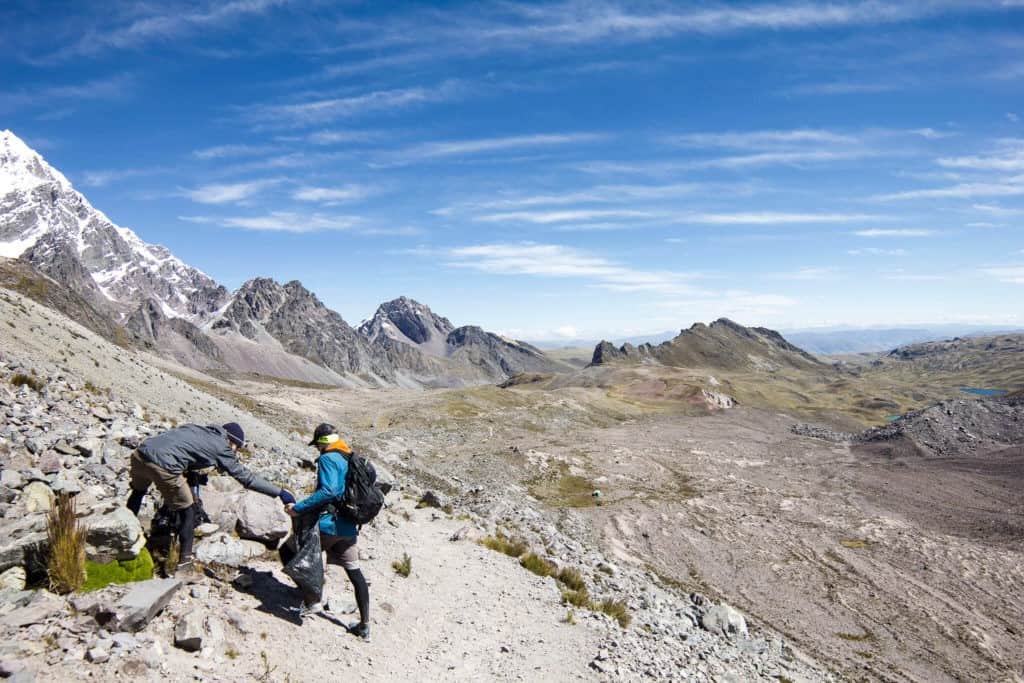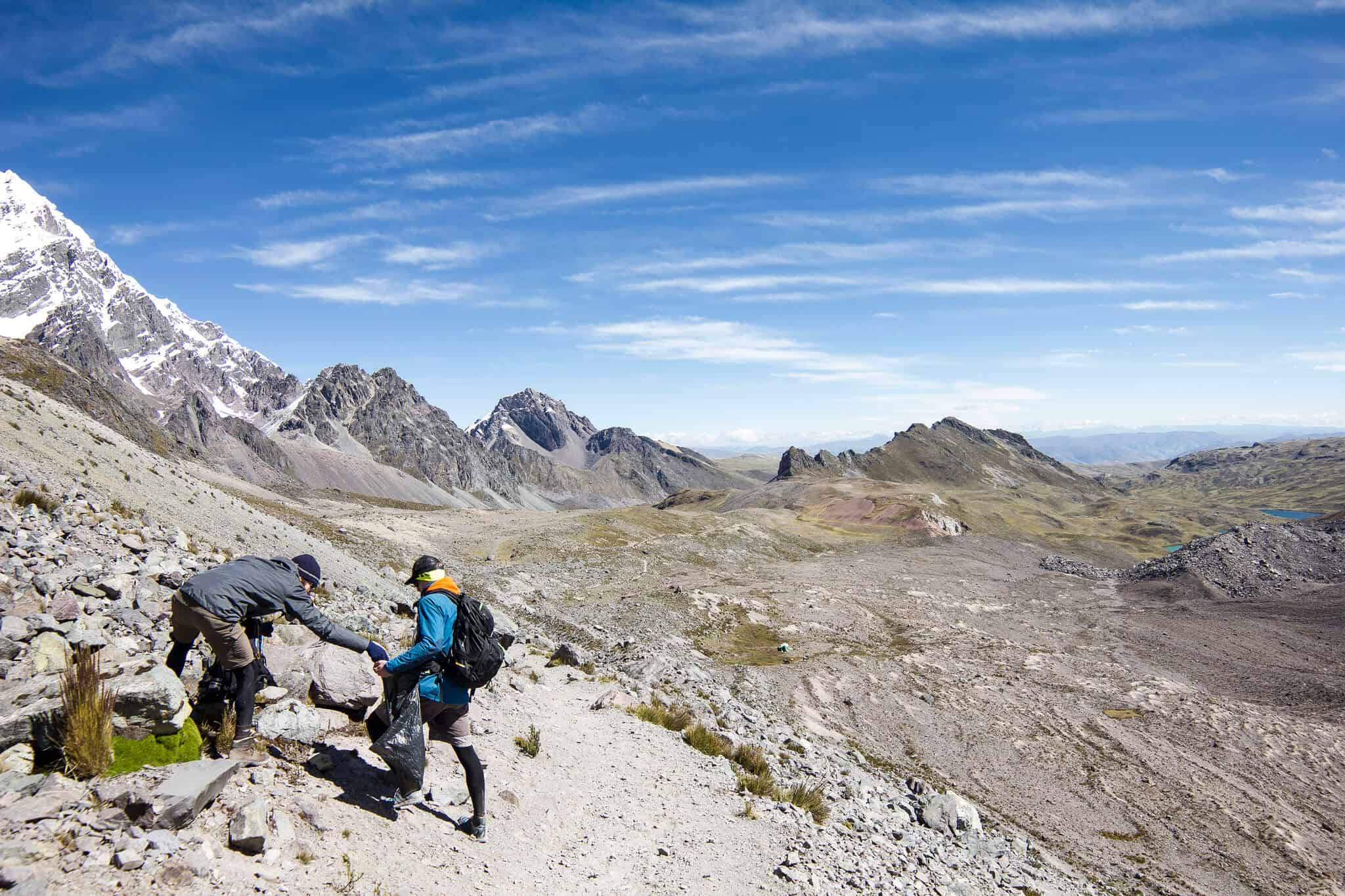 And what do we do if we find a discarded plastic bottle on the trail? We bring it back to Cusco, where we can recycle it! We collect recyclable containers in our office and regularly take them to the recycling depot.
Protect the Environment: Say Goodbye to Plastic Bottles
Also in the office, we have a water cooler of filtered water where our staff and clients can fill up their refillable water bottles. This way, we help cut down on the need to buy more bottled water. Did you know? In addition to the water that goes inside, a 1L plastic bottle takes 2L of water and 200mL of oil to produce! Nearly 200 million bottles are produced every month in Peru alone. Empty plastic bottles end up in landfills or, worse, contaminating waterways and natural environments.
The government's new plastic bag ban only applies to the Inca Trail and at Machu Picchu, but our environmental stewardship policies apply to everything we do, and every Peru trek we operate.