Top 6 Alternative Treks to Machu Picchu
Every year, Inca Trail permits sell out faster and faster. In order to ensure a spot on this most famous Peru trek, you better think about booking 6 to 8 months in advance. Not a plan-ahead kind of person? Never fear! There are a lot of amazing alternative treks to Machu Picchu. The mountains around Cusco, Peru offer an unending supply of trekking adventures that are sure to satisfy everyone – from the expert mountaineer to the weekend hiker, the history buff to the nature lover. The Peruvian Andes have something for everyone! At Apus Peru, we specialize in offering unique, alternative treks to Machu Picchu. Here are some of our favourites!
WANT TO GO? Get in touch with one of our Trek Experts today.
#6 Best Alternate Route to Machu Picchu:
For the Endurance Trekker
This alternative Inca Trail trek is full of great ruins and real adventure. Follow in the path of the Incas as you trace the path from Machu Picchu's "sister city," Choquequirao, all the way to Machu Picchu itself. Along the way, you enter the near mythic Vilcabamba area where the Incas took refuge during the last stages of the Spanish conquest, visiting the ruins at Vitcos-Rosaspata. Your first four days of trekking crosses remote mountain valleys and visits villages still only accessible by foot.
If 9 days seems like a lot:
If 9 days isn't enough: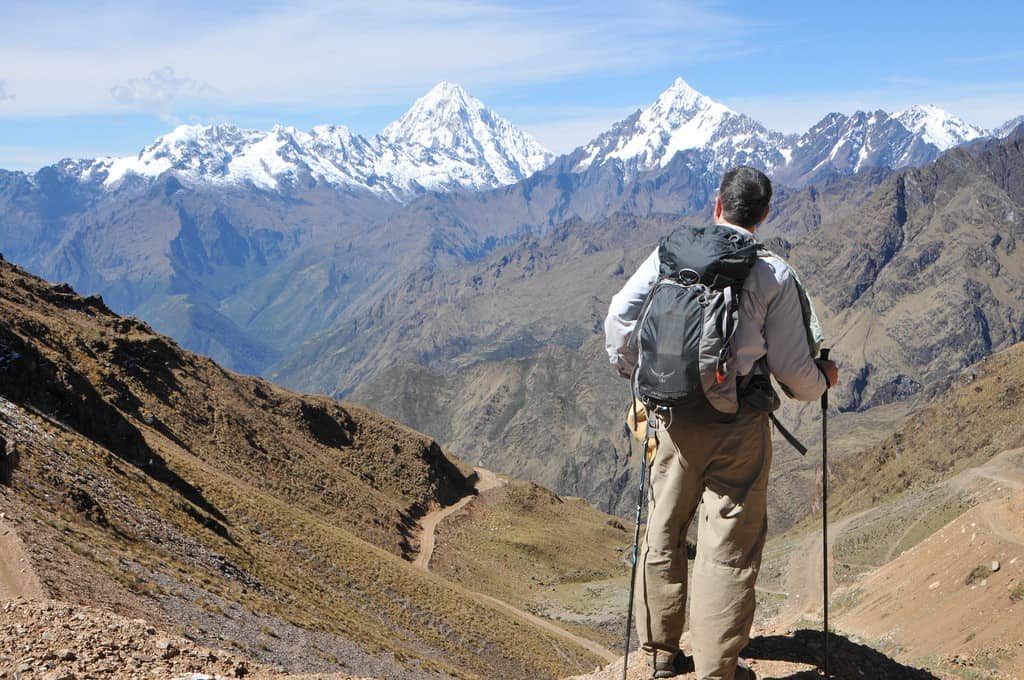 #5 Alternative Treks to Machu Picchu:
For the Sociable Hiker
This five-day trek has a high point of 4,800 metres, higher than on the Inca Trail. What this Andean trek lacks in Inca ruins, it makes up for in spectacular vistas, not least of which is the breathtaking Apu Salkantay mountain. It's the most popular of the alternative treks and, as a result, has more tourist traffic. Our innovative 5 day Salkantay itinerary keeps you out of sync with most of the crowds, but expect to share the trail with fellow trekkers and make new friends! Included on the Salkantay trek: a short hike to Lake Humantay and also hands-on coffee-making workshop at Lucmabamba. If you are fit and hardy and looking for an extra challenge, you can also do the Salkantay Trek in 4 days!
#4 Top Inca Trail Alternative Trek:
For the Culture Lover
Are you the type of traveller who likes to really immerse yourself in the local culture? The type who'd rather eat at the local hole-in-the-wall than consume standard tourist fare; the type who craves an authentic experience? If that sounds like you then a Lares trek is the best alternative Inca Trail trek for you. The Lares Trek is a wilderness Peru trek where you cross from the Sacred Valley to the Lares Valley, and stumble upon people still living an age-old lifestyle along the way. This trek is the best way to immerse yourself in traditional Andean culture, with opportunities for homestays on some routes. It is also a real wilderness escape as you are likely to be joined only by llamas and alpacas on the trail. Bonus feature: a delightful soak in the Lares hot springs!
RELATED: The Lares Valley Trek
For an even greater cultural immersion, check out our 3 day Lares Valley Cultural Trek.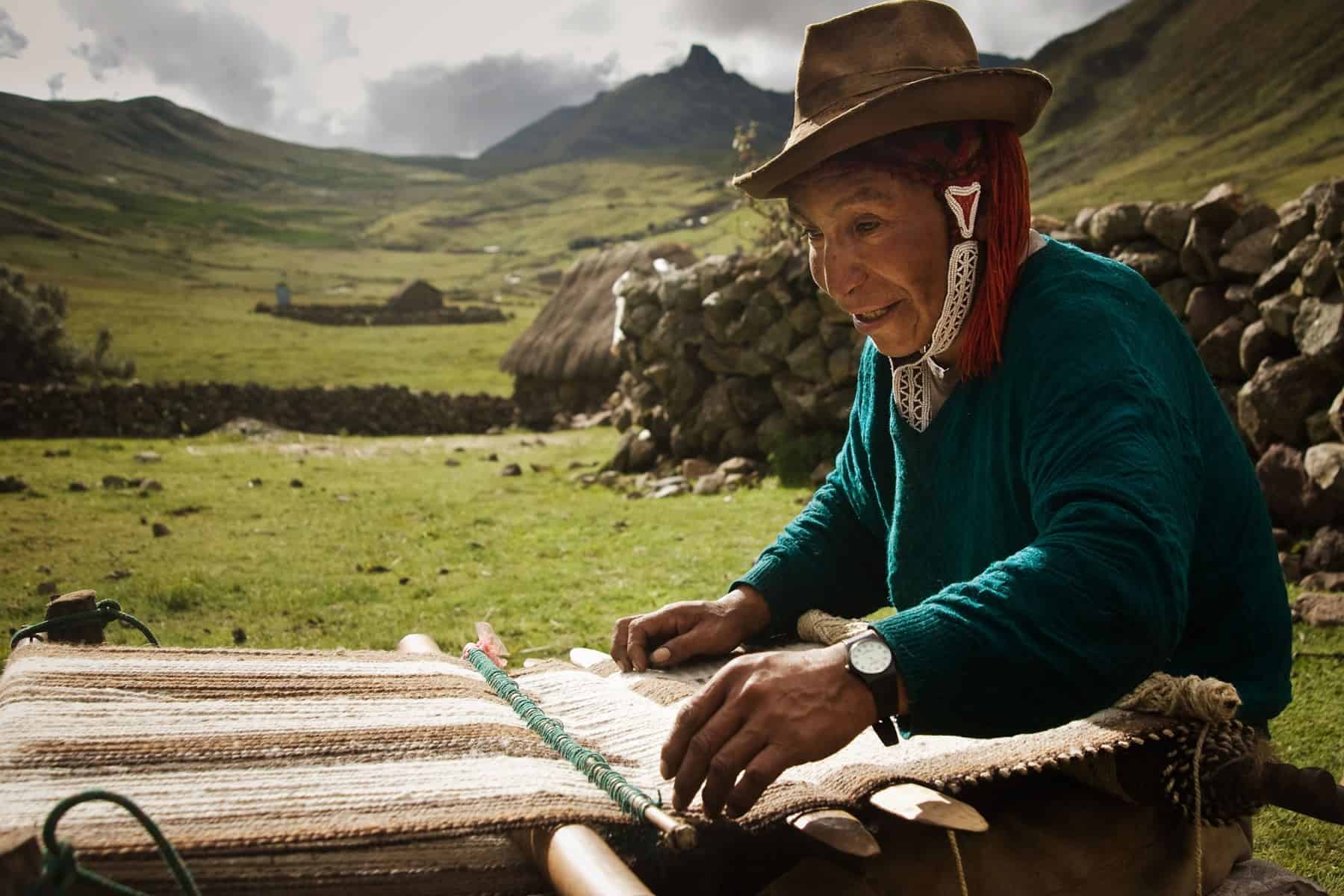 >> WANT MORE? Check out all of our amazing alternative treks to Machu Picchu.
#3 Best Alternative Inca Trail Trek:
For the Adventurous History Buff
The Choquequirao trek is a tough but spectacular 4 day circuit. This is a great alternative to the Inca Trail, though it does not include Machu Picchu. Instead, the trek focuses on Machu Picchu's sister city, Choquequirao, a larger yet more mysterious Incan site. From snow-capped mountain peaks the trail plunges you down to the Apurimac River, and then takes you back up again towards the Choquequirao ruins. This is a very physically demanding trek, but is at a lower altitude than most Andean treks, making it easier on the lungs and also warmer (in fact, it can get quite hot in the Apurimac Canyon!). This trek is becoming increasingly popular but is still fairly remote and adventurous.
RELATED: Why Trek to Choquequirao Now?
#2 Top Alternate Route to Machu Picchu:
For the Wilderness Escapist
Ever wanted to hike to Machu Picchu with nothing but clean mountain air and gorgeous vistas to accompany you? Then the Ancascocha Trek may be the Andean trek for you! You'll hike through high Andean farming villages, walk past jewel-like high altitude lakes, and camp in the shadows of the region's most impressive snowy peaks, including Salkantay and Humantay. The isolated Ancascocha trek is a true adventure for those craving a chance to commune with nature as they hike the real Andes on their way to Machu Picchu. We also offer 3-day Ancascocha trek alternative treks to Machu Picchu.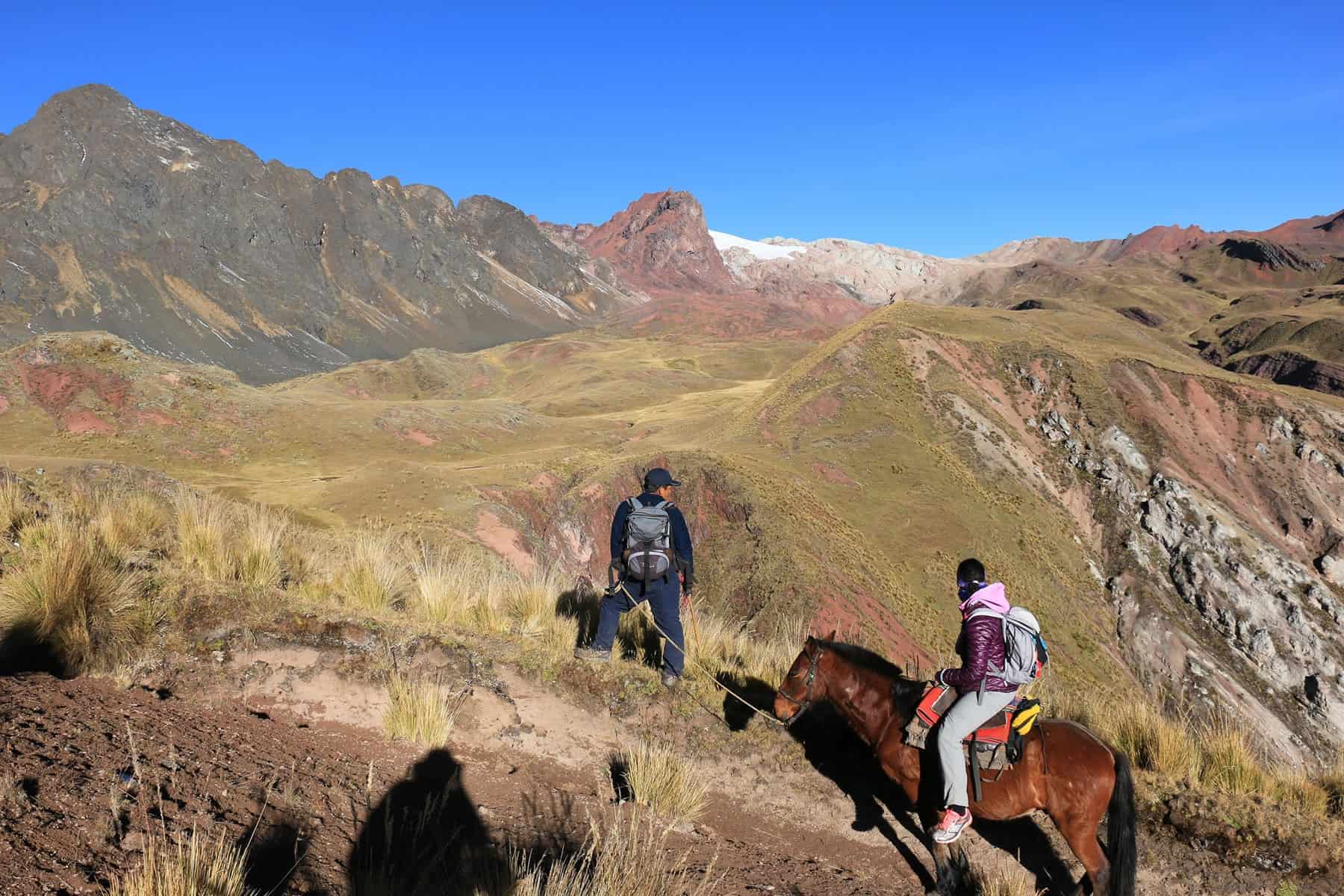 #1 Top Alternative Inca Trail Treks:
For the Nature Enthusiast
Abundant Andean wildlife? Check. Mind-boggling natural wonders? Check. Awe-inspiring vistas? Check. For the engaged nature enthusiast, this 5 day Ausangate hike has it all. Hike around snow-capped Ausangate, the highest local peak and most important apu in the Andean pantheon. You'll pass stunning alpine lakes teeming with birds, and spot llamas, alpacas, vicunas, and, if you're lucky, maybe even the elusive vizcacha! This particular route also includes a stop at newly popularized Vinicunca Rainbow Mountain – a natural marvel with its colourful striations. The Ausangate route may be cold – it is the highest altitude trek around, with passes above 5000 m! – but it is simply unparalleled for its beauty and uniqueness. This trek does not include Machu Picchu, but you can add on an extra day to visit it with our Machu Picchu Extension.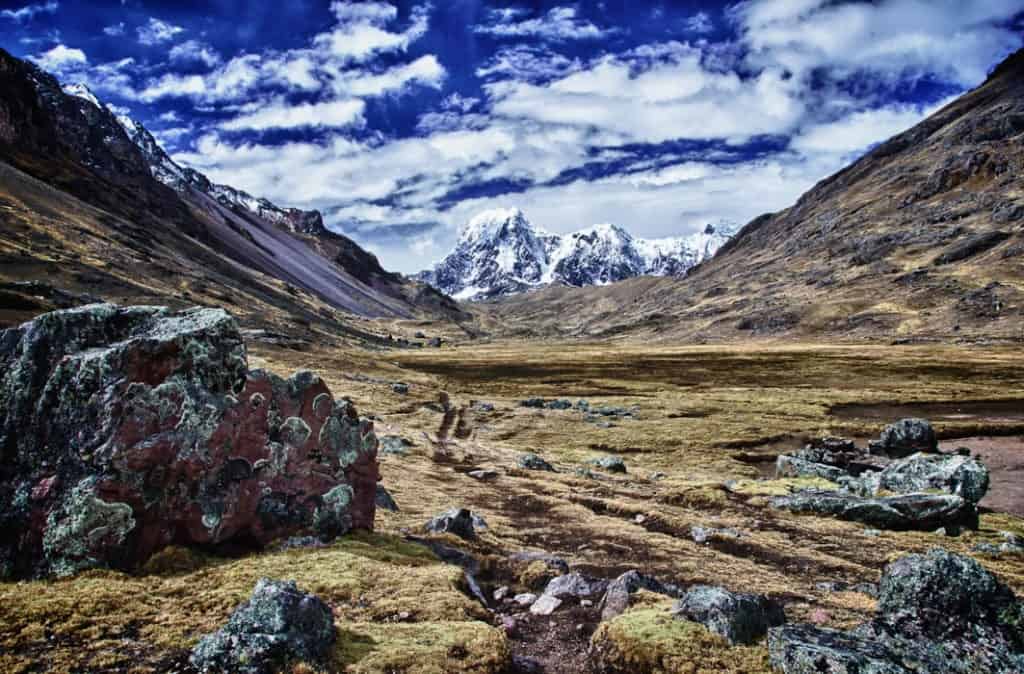 Or…build your own dream Peru trek!
For more ideas about how to plan the best alternative treks to Machu Picchu for you, get in touch today! Our team of Peru trekking experts are waiting to craft your dream trip to Peru. Need some more inspiration first? Follow us on Facebook and Instagram, or join our mailing list for inspiring photos, useful tips, ideas and more!
Happy trekking!
This post was originally published on 26 July, 2013; updated on 30 June 2019