Choquequirao is a must see site in the Andes. See it now in relative peace and quiet before the promised Choquequirao cable car changes this route forever.
Why trek to Choquequirao now?
If you enjoy solitude, amazing views and the satisfaction of a strenuous trek, we recommend that you start planning your Choquequirao trek right now!  If you visit these breathtaking ruins NOW you will be able visit without the impact of the new cable car construction. The project is approved, and construction could start any moment.
WANT TO GO? Check out our best treks to Choquequirao
What Makes Choquequirao Special?
Known as Machu Picchu's 'sister city', Choquequirao offers much of the same WOW with a fraction of the company. Compared to the whopping 1.4 million people who visit Machu Picchu each year, Choquequirao receives only about 5500 visitors. Often with just you and your guide, hiking to Choquequirao can be like a personal tour of Incan history.
Choquequirao (which means 'Cradle of Gold' in the native Quechua) is more than double the size of Machu Picchu but only about 40% excavated. Restoration work is still very much taking place here and discoveries are regularly being made by archaeologists. If you're lucky, you might even get to see one of them at work while you're there!
RELATED: Check out why we think Choquequirao is The Best Hike in Peru
A Tough Peru Hike for Hardy Trekkers
Having recently returned from a short 4 day hike to the ruins of Choquequirao, it is obvious to see why this is a trek that few people are currently taking on. It's hard. There are some tough ascents and descents, and it also happens to be extremely hot!
The path itself is solid and sturdy with just a few technically trickier sections. Switch backs on some of the steeper parts take you down to, and then back up from, the Apurimac river. This is quite a test for the legs. It is a also test of willpower, urging you to persevere along the seemingly endless zig-zags.
You can do it. It's worth it.
Once at the ruins you are rewarded with incredible 360° views of surrounding mountains, and very few people… for now!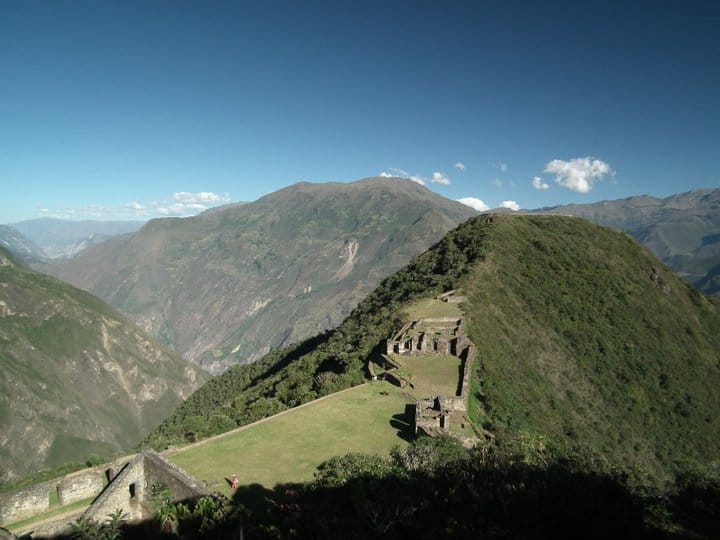 Choquequirao's Famous Llama Terraces
A unique feature of Choquequirao are the llama terraces with impossibly steep steps – not for the faint-hearted! These are situated outside the main complex. To get here it is best to consider our in depth trekking experience that combines the classic 4 day Choquequirao hike with an Extra Day at the Choquequirao ruins, which gives you more time to visit this fascinating place.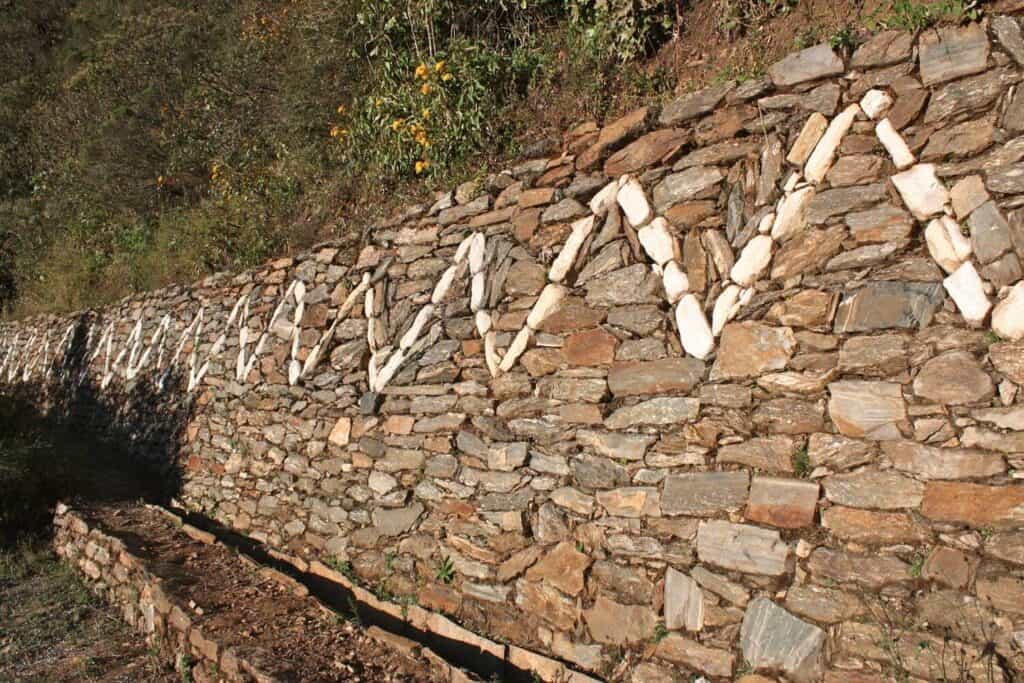 A Great Alternative to the Inca Trail
With Inca Trail permits not meeting public demand and trekkers saturating other nearby trails, the Choquequirao trek is a great alternative and – currently – a great off-the-beaten-track option.
HIKE TO MACHU PICCHU: 7-day Choquequirao Trek to Machu Picchu 8 and 9 day options also available!
Now or Never? Choquequirao Cable Car
Choquequirao is truly one of the places in Peru where adventure awaits at every turn:  high flying condors, death defying drop-offs, and a serious workout. (Want even more adventure? Add a 2- or 3-day extension to the Condor Lodge!) But one of the things that makes it so special right now – the low number of trekkers – may be about to change.
They say they are going to build a cable car to Choquequirao.
It's been talked about since as far back as 2013, and as recently as 2018, rumours abounded that construction would start any day. Proponents of the cable car plan think it will take some of the pressure off of the overcrowded and threatened Machu Picchu, bringing tourism to other areas of Peru. Detractors think the influx of new visitors – which some estimates put at 150,000 per year within a year of operation – will ruin the character and special experience that is hiking to Choquequirao.
Our advice? Go now.
The last time the Apus Peru team trekked was in peak high-season, and they only saw 1 other small group, and not a soul at the ruins themselves.
CONTACT USto book your Choquequirao trek!
READ MORE ABOUT CHOQUEQUIRAO:
This post was originally published on 29 Oct 2014 and updated on 25 June 2019.
Like it? Pin it!