Still on a high almost three months later…
Are you looking for a real Peru adventure? How about the chance to visit an ancient Incan site that's even more impressive – and less touristed – than Machu Picchu? If you answered "yes" to either of those questions, then Choquequirao is the best hike in Peru for you!
START HERE: The "classic" Choquequirao trek is a 4-day circuit.
Fascinating Choquequirao Ruins
From the Quechua words chuqi (metal) and k'iraw (crib), Choquequirao is usually translated as the "cradle of gold" – an appropriately grandiose name for this impressive Inca site. It was "discovered" several times over the course of the last 300 years or so, but efforts to actually unearth, examine and preserve the site did not begin in earnest until 1992.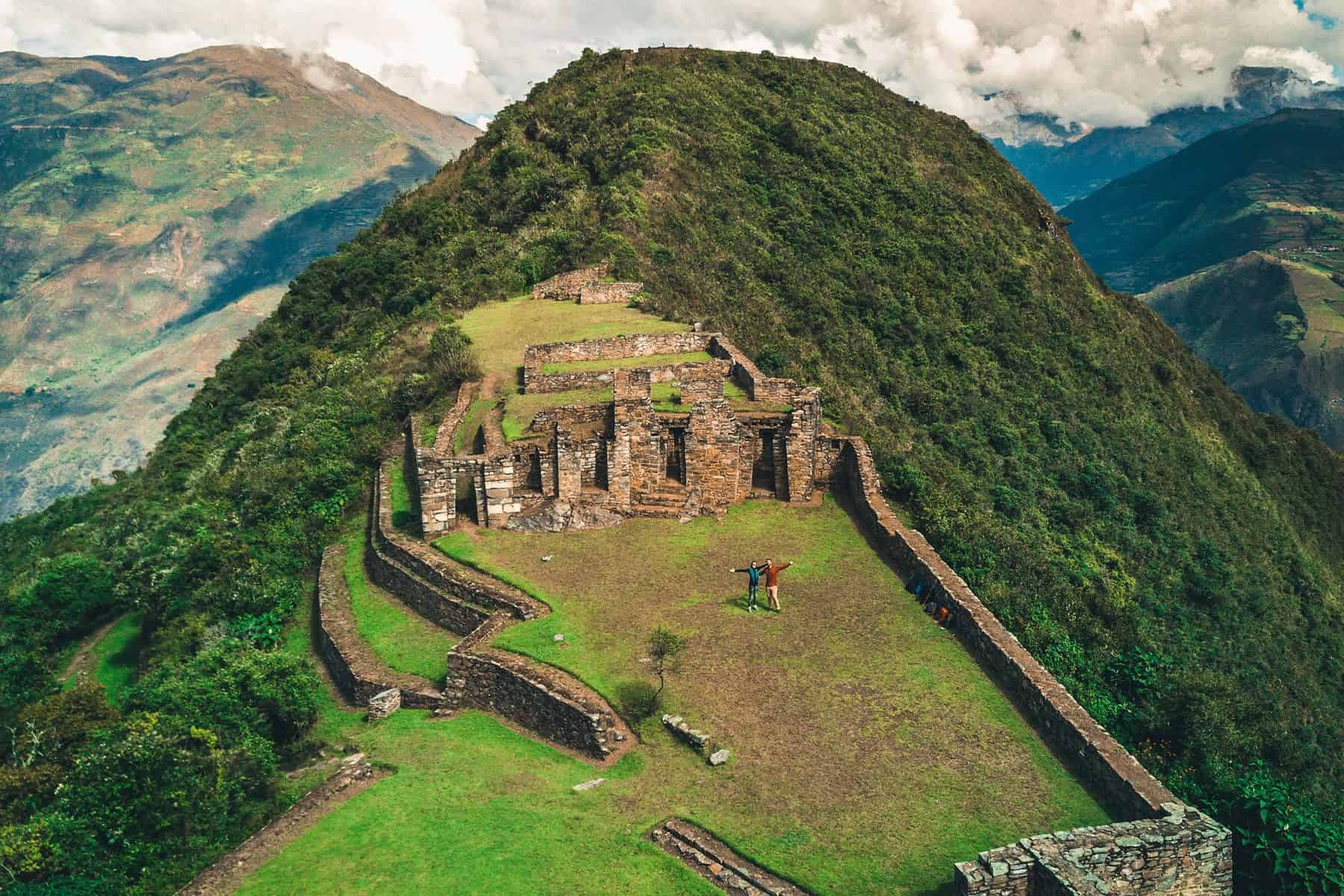 Fascinating architecture – including enigmatic terraces with figurative white-stone llamas – is the highlight of Choquequirao, making it one of the best hikes in Peru. The Peruvian tourism office describes Choquequirao as a multi-functional administrative hub. There are ritual places dedicated to the sun god Inti and other divinities; mansions and other abodes for administrators and artisans; and warehouses and farming terraces.
Possibly as much as three times the size of sister city Machu Picchu, the sprawling complex of Choquequirao is still partially shrouded in mystery. Archaeologists have so far only uncovered about a 1/3 of the site.
Fun fact: Why is Choquequirao called the "sister city" of Machu Picchu? Archaeologist believe that the two sites are geo-cosmically connected!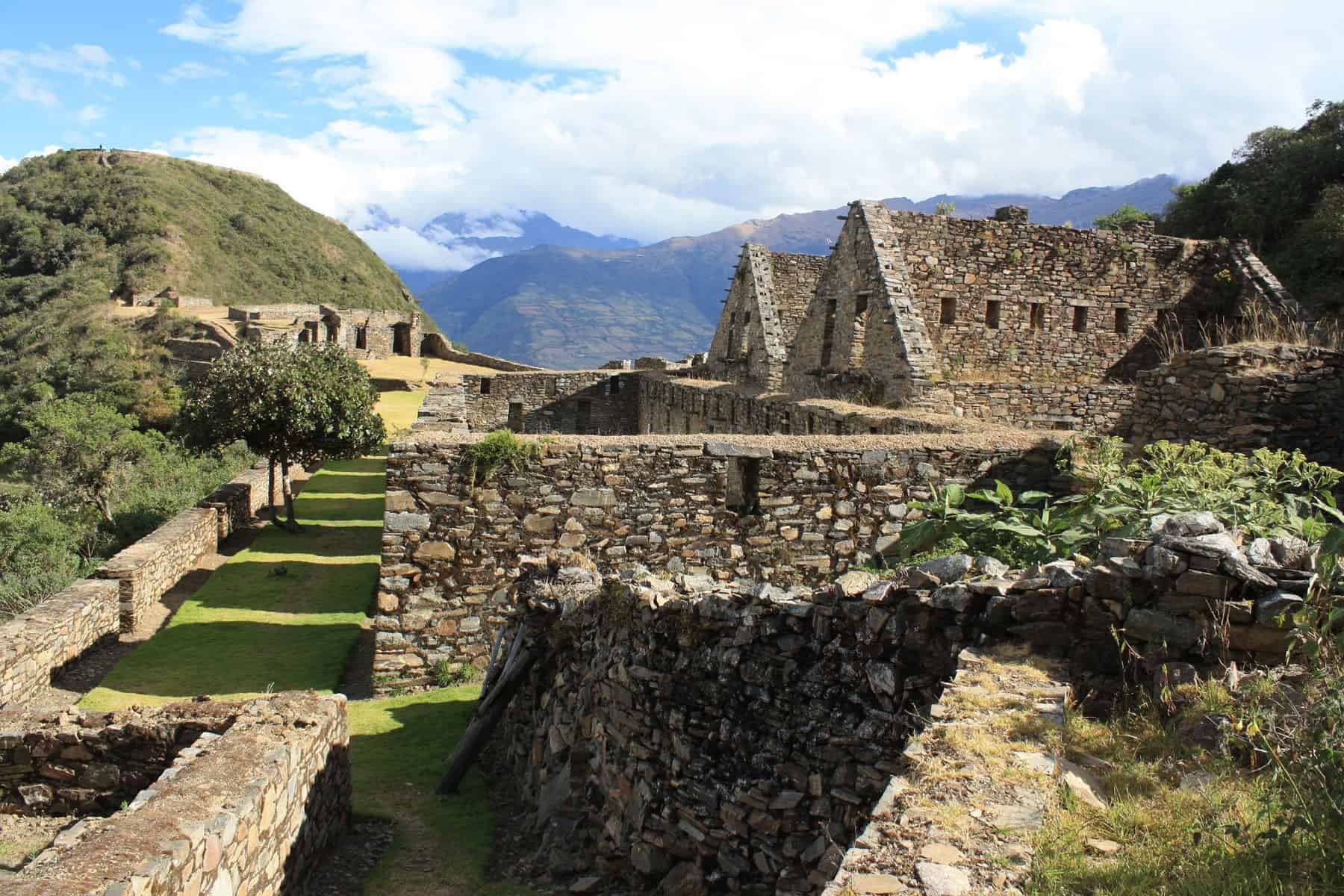 A lot of planning went into building Choquequirao. The hilltop on which it sits, Sunch'u Pata, was leveled in ancient times and ringed with stones in order to create a 30x50m platform. Likely an important link between the jungle areas and the Incan capital city of Cusco, Choquequirao is also presumed to have been a checkpoint for people entering the Vilcabamba region – a sacred area, judging by its name (willka means "sacred" in Quechua).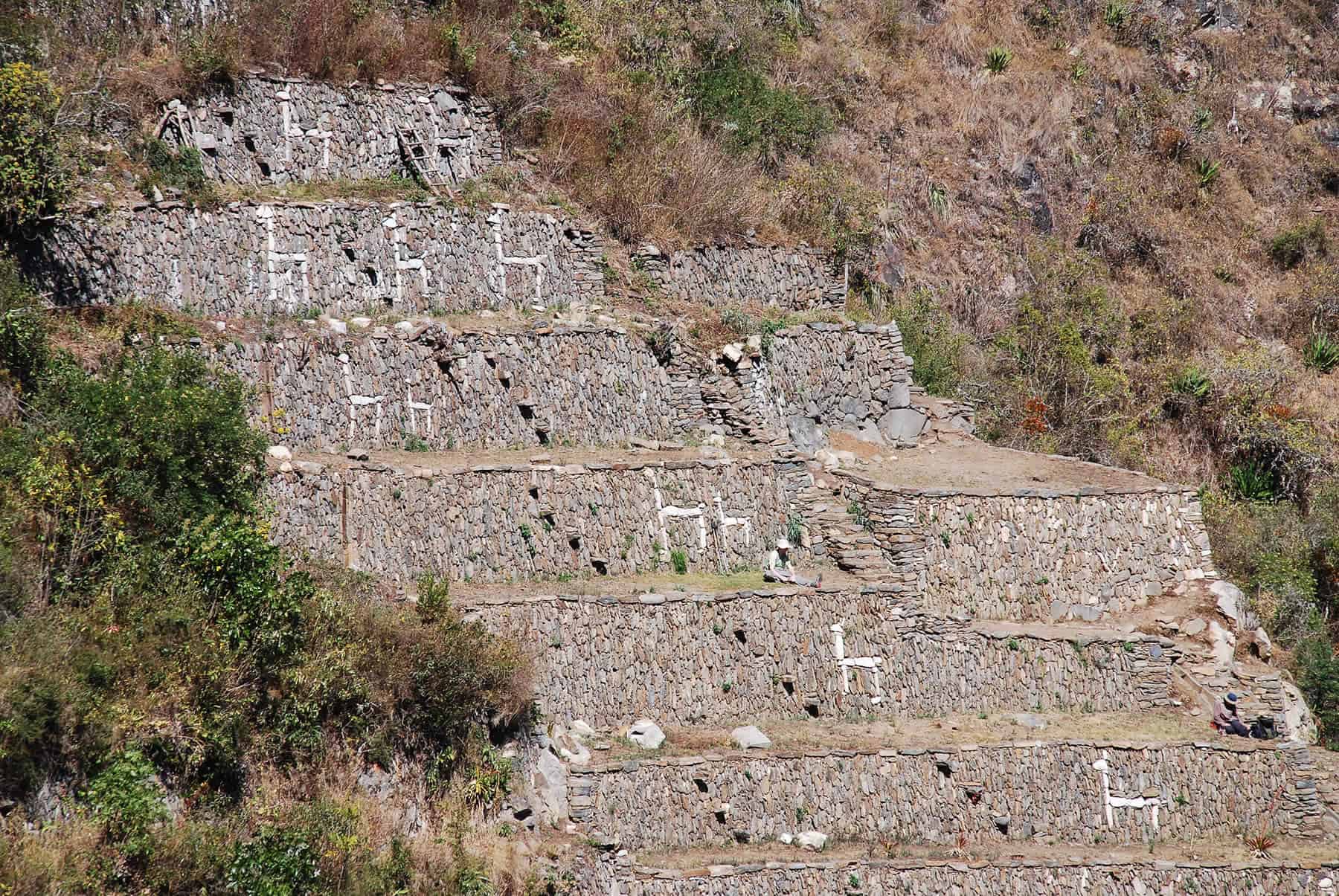 Remoteness & Natural Beauty
In an era where literally thousands of people visit Machu Picchu every day – with 500 of them walking the Inca Trail to get there – another thing that makes Choquequirao the best hike in Peru is its remoteness and natural beauty.
The Choquequirao site sits at an elevation of 3050m (about 10,010 ft), overlooking the impressive Apurimac river below. This is an area far away from many of the other Cusco tourist attractions. The chance of running into other tourists gets slimmer by the minute as you head out towards the trailhead.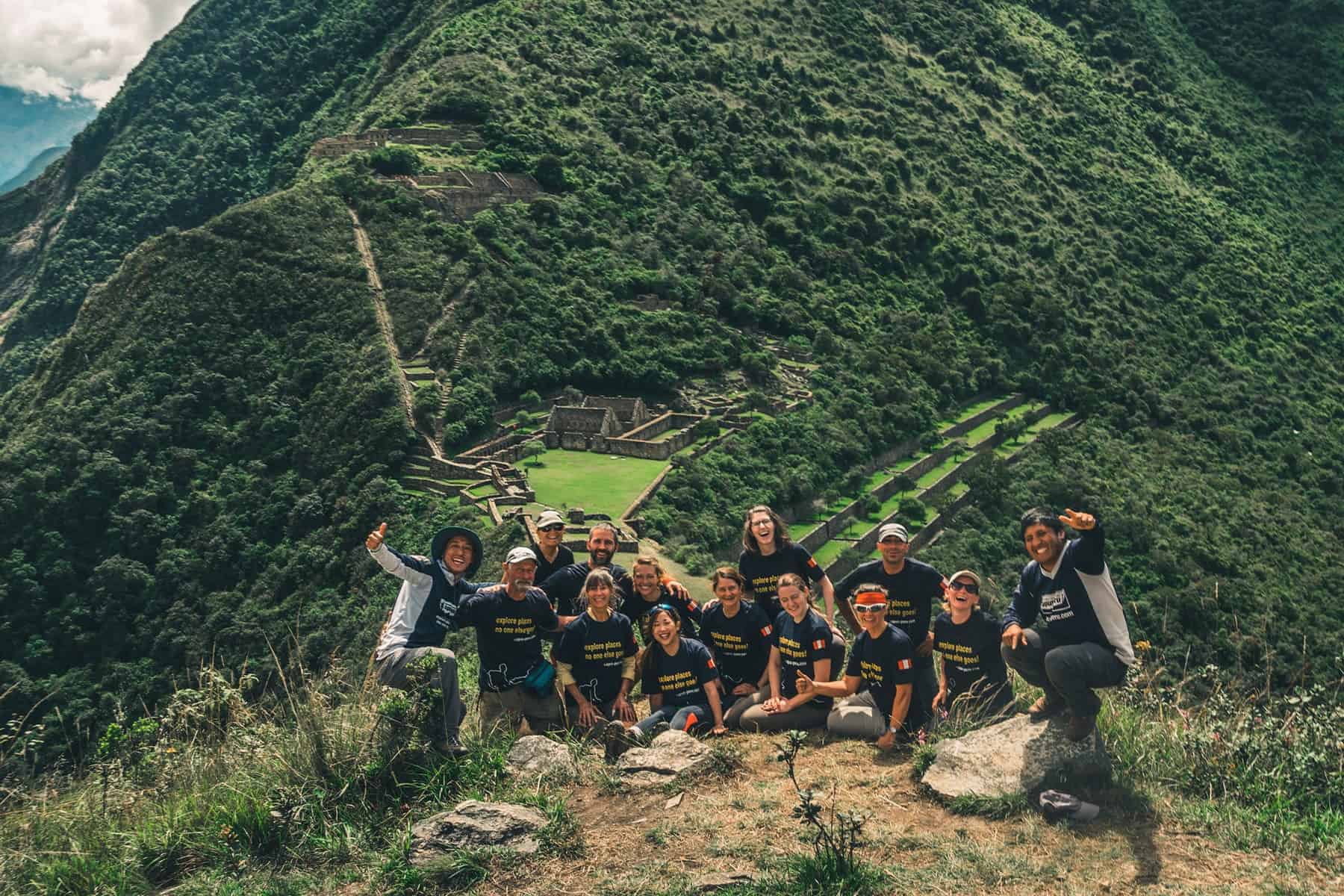 Lonely Planet described Choquequirao as a place where you can "live out your Indiana Jones fantasies". If that prospect doesn't make Choquequirao the best hike in Peru, we don't know what does!
Remote Adventure Makes Choquequirao the Best Hike in Peru
The most common Choquequirao trek is a 4-day circuit: 2 days of hiking to get to and visit the site, then another 2 days hiking back from whence you came. (Apus Peru also offers an alternative route out of Choquequirao via Huanipata. Ask us about it!)
You can also hike from Choquequirao to Machu Picchu, literally following in the path of ancients.
Apus Peru offers 3 different treks from Choquequirao to Machu Picchu – a 7-day, 8-day, and 9-day version, depending on your available time and sense of adventure.
Modern archaeologists think that the two sites are geo-cosmically connected. The trek from Choquequirao to Machu Picchu was probably one that many important Incan people completed, and YOU can follow in their footsteps!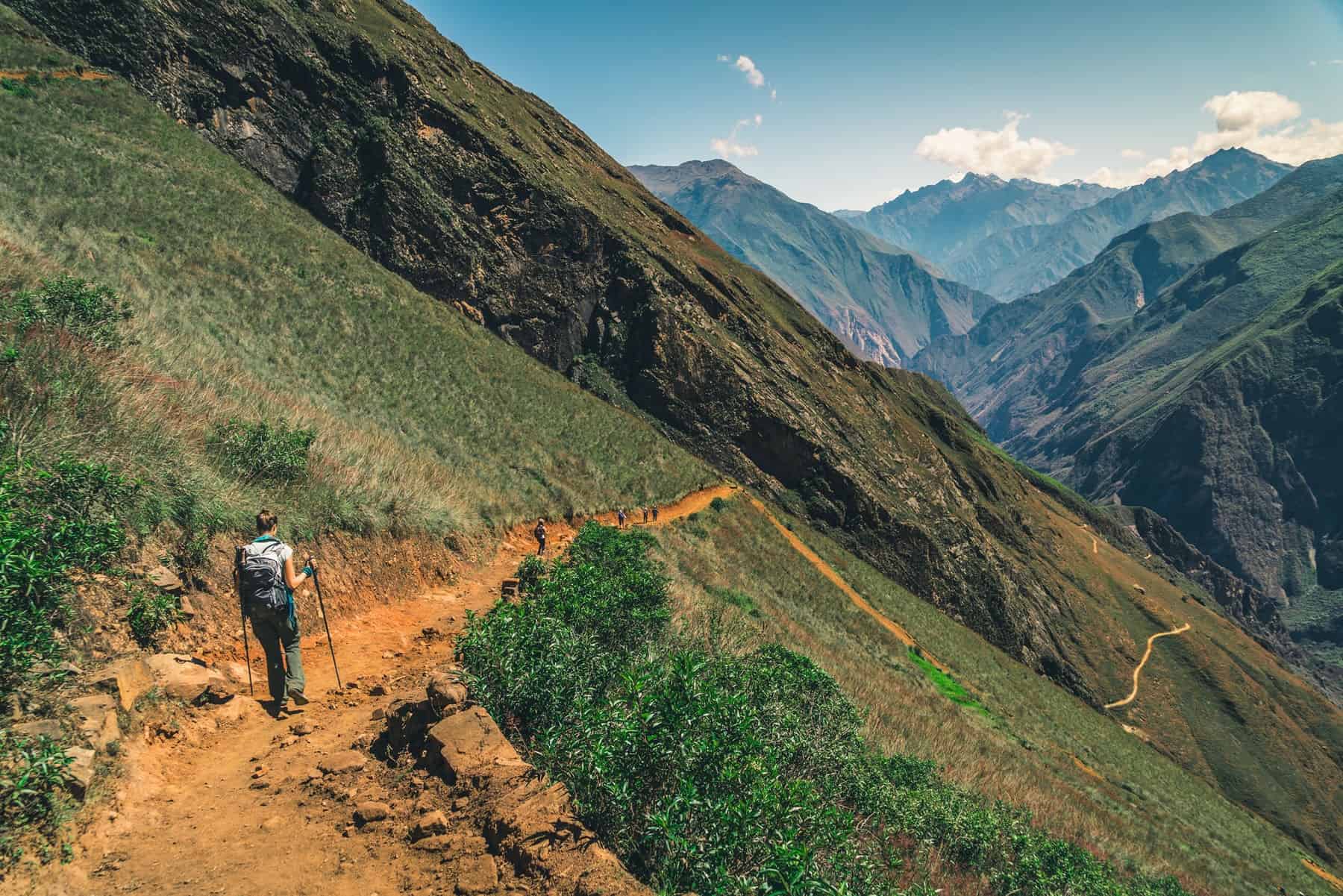 For the real Indiana Joneses out there, you can also actually connect Choquequirao to Vilcabamba – the Last Bastion of the Incas. Start with a hike from Choquequirao to Vitcos to visit the ruins of Vitcos Rosaspata and the famous Ñustahispana. Then come back and continue the journey from there on to Espiritu Pampa.
In the words of one past Apus Peru trekker,
Wow, what a route, so much "uphill" to "go down" to the jungle, as Vincent Lee once described it. It was tough, but it was also a blast! […] the arrival at Espiritu Pampa was so rewarding. […] still on a high almost 3 months later! – Jami R.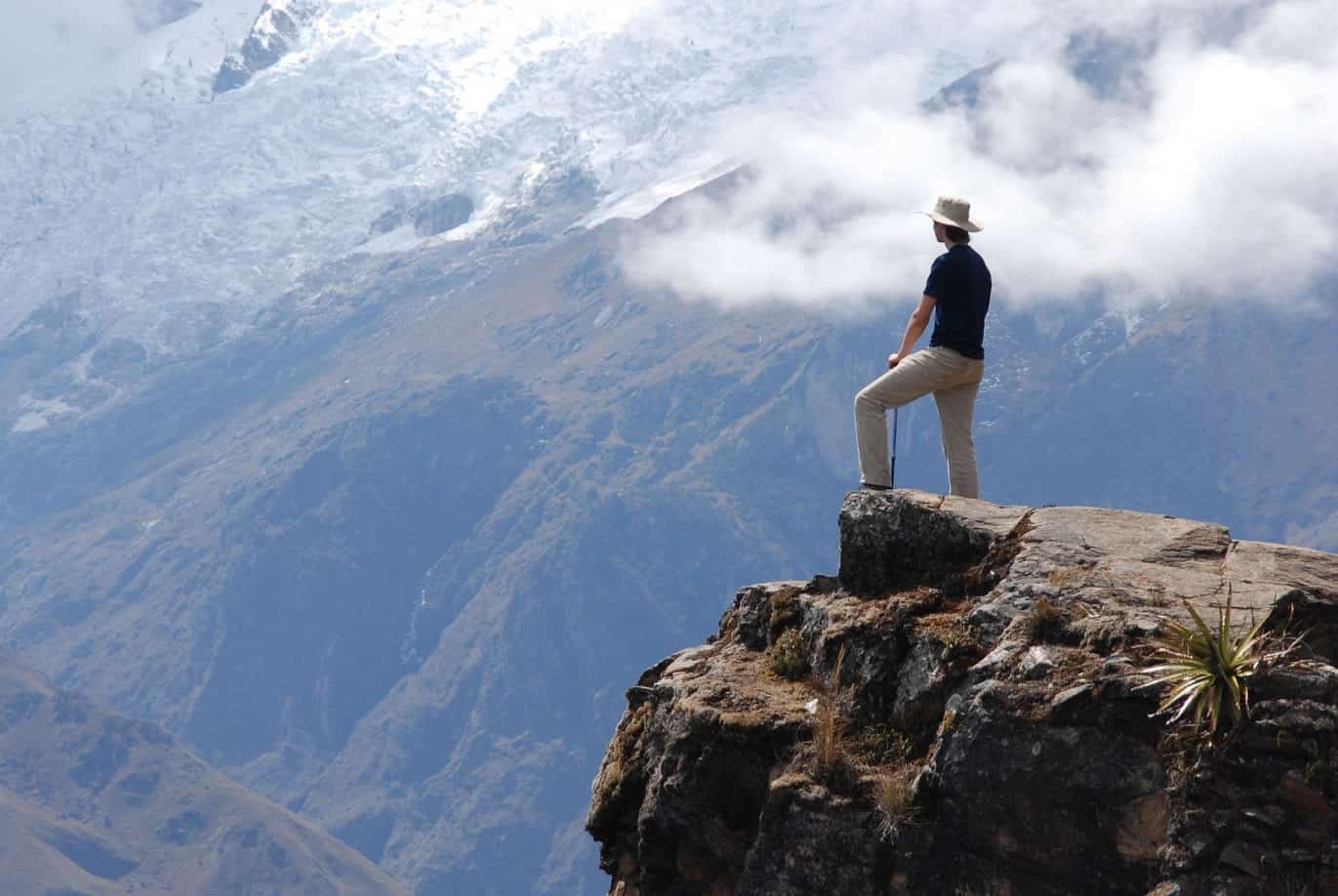 The Best Hike in Peru is also a challenge!
Choquequirao is one of Peru's most spectacular hikes, with sweeping Andean vistas and even the chance to spot condors. Although lower in altitude than most hikes in Peru (the ruins themselves are at 3000m, lower even than Cusco city!), don't let that fool you – Choquequirao is a tough hike. The hike to Choquequirao is probably the most challenging hike in Peru because of the very steep ascents and descents (think: daily elevation gains/losses of around 1500m).
WANT MORE? Read this detailed account of one trekker's experience of the 4 day Choquequirao trek.
Now or Never: trek the best hike in Peru today!
 In 2017, Lonely Planet named Choquequirao one of the best travel destinations. We couldn't agree more. However, that nomination has really put Choquequirao "on the map". Whereas until recently this was one of the most adventurous of the "alternative" treks to the Inca Trail, it is fast growing in popularity.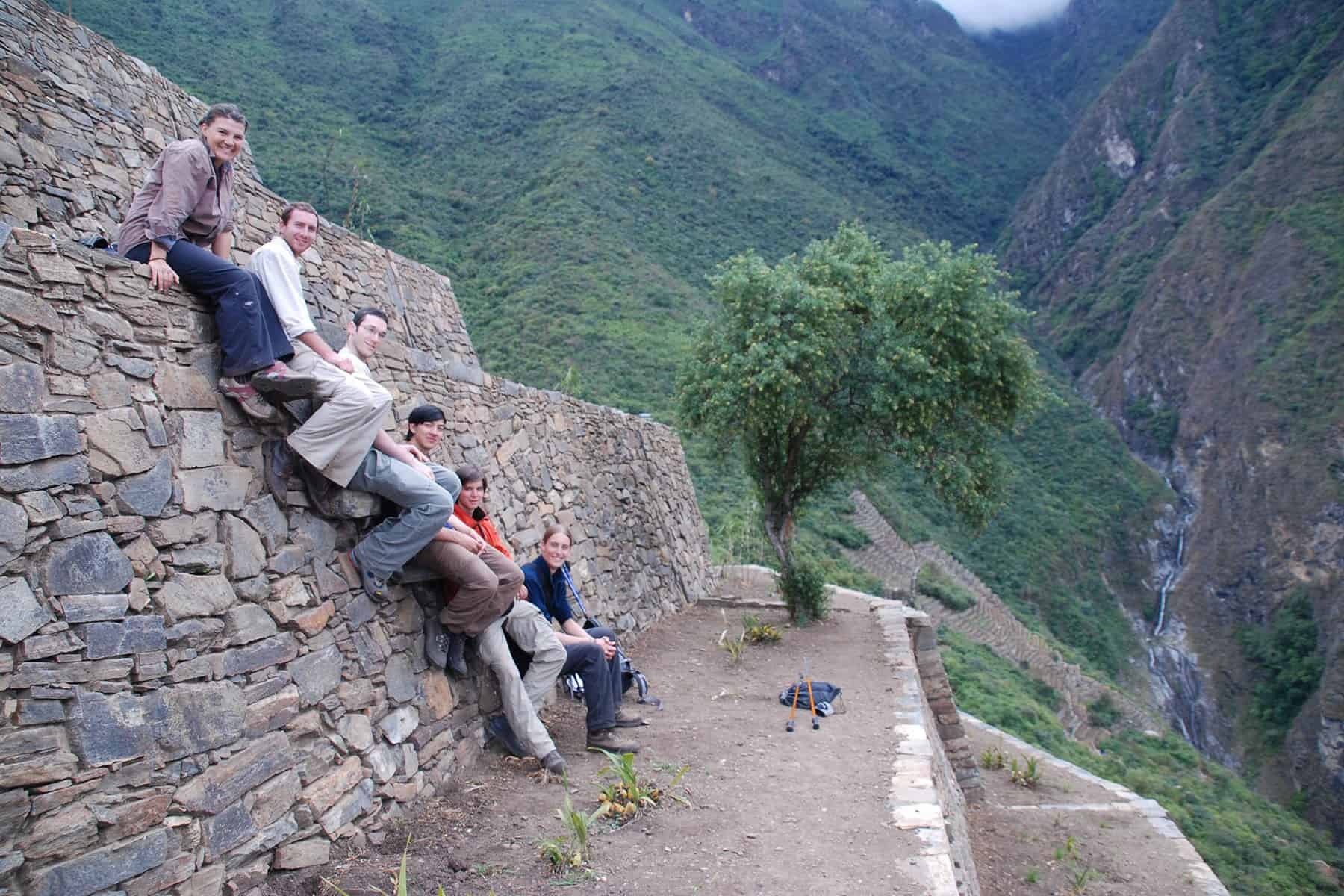 If you like to enjoy your mountain scenery without the company of hordes of other tourists, now is the time to hike Choquequirao. Presently, this route sees only a few dozen trekkers per day but soon, the local government will install a cable car to the Choquequirao ruins, bringing with it an expected surge of as many as 3000 tourists per day.
This plan has been rumoured for years (see our advice about Why You Should Trek Choquequirao Now), but with a new government in power in Cusco determined to make Cusco a world-class, modern tourist destination, now it might actually happen.
The Choquequirao trek is simply a must for any serious hiker looking for a true, remote Peruvian adventure – it's the best hike in Peru!
RELATED POSTS:
LIKE IT? >> PIN IT! >>