Hikes in Peru offer a gateway to another world, one where adventure awaits around every corner. Imagine unzipping your tent on a crisp Andean morning and poking your head out to breathe those first lungfuls of fresh mountain air. It's your final day of trail walking in Peru and your prize is in sight, whether it's a snow-dusted peak or a time-honoured citadel. As you wiggle out of your sleeping bag your taste buds spring to life when delicious breakfast scents waft tantalisingly by on the light breeze. Chocolate pancakes anyone?
If you want to delve deep into hidden valleys and conquer high passes where even llamas fear to tread, then hiking in Peru is the way to do it. Being out here in the wilderness feels a million miles from everyday life, both physically and spiritually. It's this welcome remoteness that brings Peru treks and adventures into their own, taking you on a journey to the very soul of the Andean realm.
Peru hikes come in all shapes and sizes, with everything from epic week-long expeditions to single day jaunts. Wandering alongside the gods high in the Andes reveals to you the very best of Peru – trekking here is some of the most celebrated trekking in all of South America.
Just follow your heart, and your guide (!), and head off on the mission of a lifetime.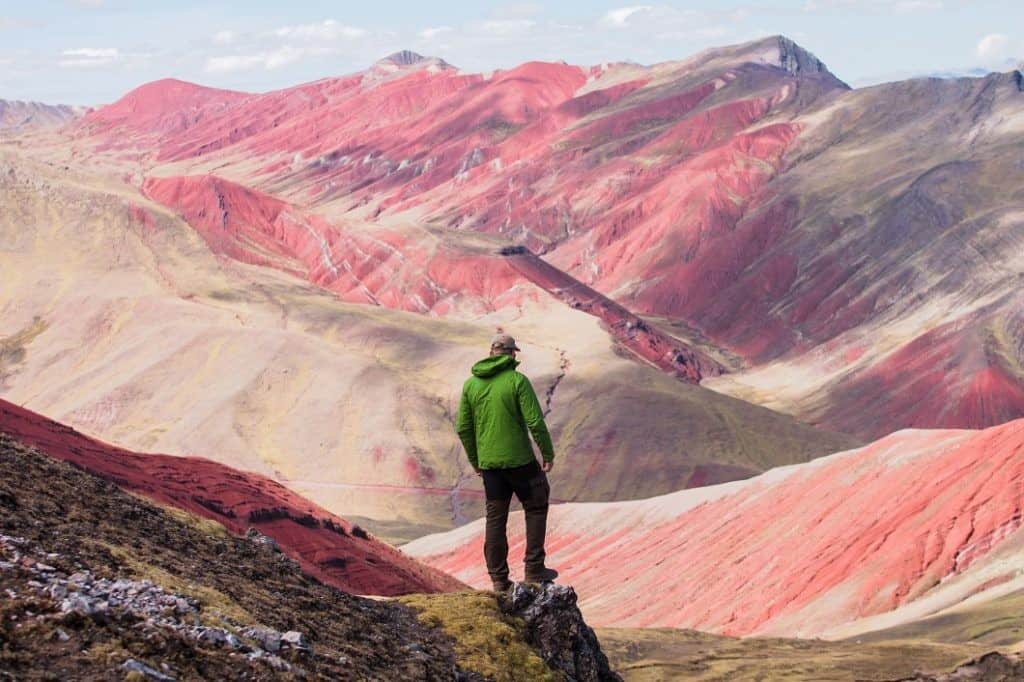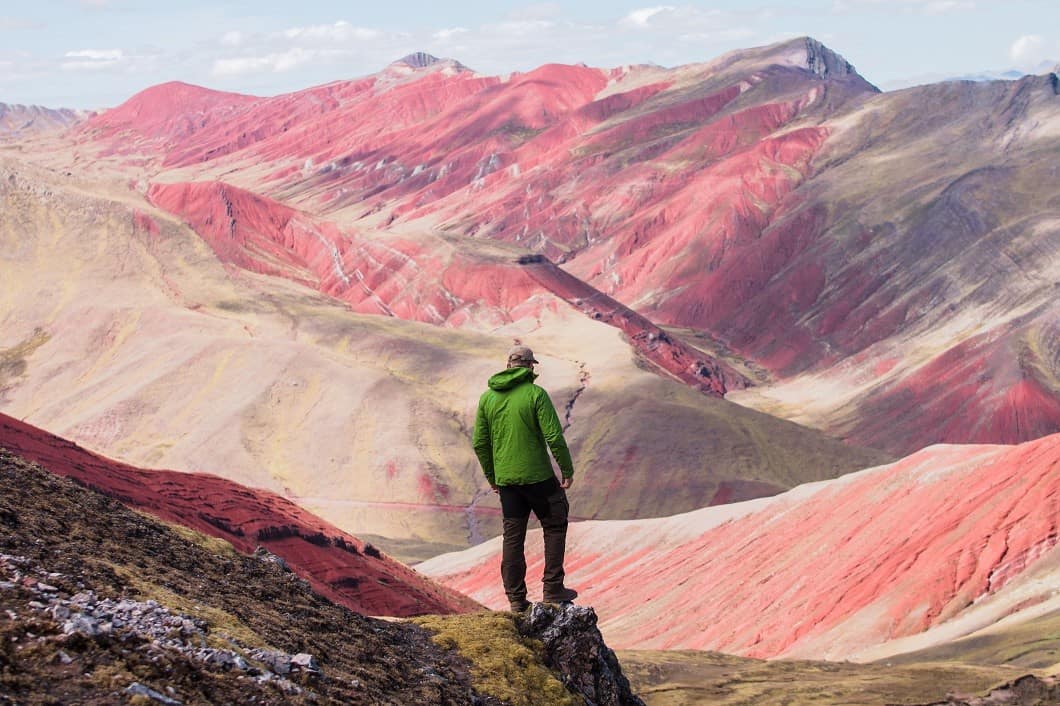 The Best Hikes in Peru
– Multi-Day Adventures
Whether you want to hike from Cusco to Machu Picchu and follow in the footsteps of the Incas, or fancy feeling the spray on your face as you stand beneath a tumbling forest waterfall, walking in Peru is your passport to the wild.
Our expert guides have tried and tested hundreds of Peru treks – here are the ones we think you'll love. Many have appeared on lists of the 100 best hikes in the world, so you can rest assured that they're the cream of the crop.
1. Choquequirao Hike
Jumping off point: Cusco
Trek length: 4 days
Trek difficulty: Challenging
Highest altitude: 3110m
Not all hikes from Cusco are created equal, and one of the major players in the wider Cusco region is the phenomenal Choquequirao trek. Peru has kept this trekking gem off the radar for decades, but today the route is hugely popular with intrepid explorers looking for a more remote, Indiana Jones-style experience.
The dramatic 4-day Choquequirao expedition is a firm favourite amongst seasoned trekkers, and those who are returning to Peru having already completed challenges like the Inca Trail. The destination this time is the archaeological site at Choquequirao, known as the "Lost City" as it's tucked away in the wild Apurimac Valley. The Inca ruins remain largely unexcavated, which is part of the appeal. It's the place to come for escaping the crowds and enjoying testing yourself on the ups and downs.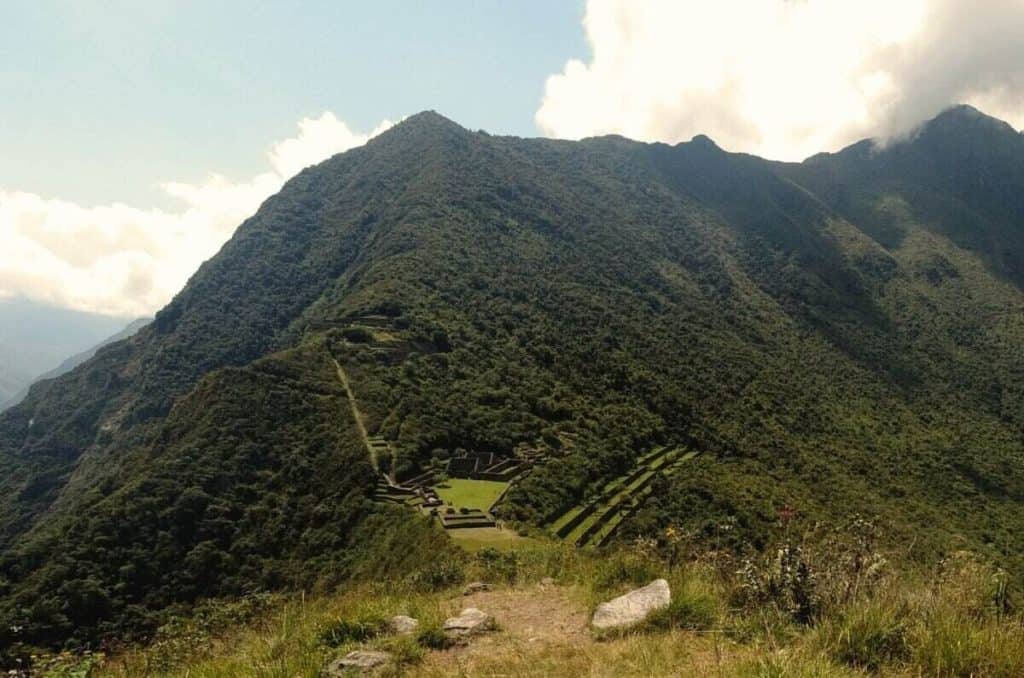 More details here about our 4-day Choquequirao journey.
2. Vilcabamba and Espiritu Pampa Trek
Jumping off point: Cusco
Trek length: 8 days
Trek difficulty: Moderate
Highest altitude: 4300m
This captivating route traverses the sacred plains of Vilcabamba, which are often referred to as "Espiritu Pampa". Taking in steamy rainforests, a plunging waterfall, and an ancient battlefield, this route is easily one of the most unique hikes in Peru.
You'll discover the ruins of Espiritu Pampa at Huayna Pukara Sector, which is known as the last city of the Inca Empire. It was here that the army made its last stand against the Spanish, and wandering around the archaeological complex is a real highlight on the Vilcabamba hike. Thanks to its varied terrain and visitor sights, this trail truly deserves its place amongst the best Peruvian Andean treks.
For more details, see our 8-day Vilcabamba hike tour.
3. Ausangate-Rainbow Mountain Trail
Jumping off point: Cusco
Trek length: 5 days
Trek difficulty: Moderate
Highest altitude: 5200m
Without a doubt, the combined Ausangate and Rainbow Mountain trek is one of the best hikes in Peru with landscapes that will have your camera working overtime. The lakes gleam turquoise, the green valleys are awash with alpaca herds, and to top it all off, you can include a visit to Rainbow Mountain in all its multi-coloured glory.
Ausangate is the highest peak in the Vilcanota Mountain Range and is considered a sacred place by the local Quechua communities. This route isn't as well-known as some of the other hikes in the region, which is good news if you like having places to yourself! The high-altitude expedition is wild and untouched, with the promise of adventure enticing you every step of the way. You'll be traversing alpine valleys and tramping through grasslands on your mission. Hikes in Peru don't get much more intrepid than this!
Many people like to include the Rainbow Mountain Peru trek on this circuit. This colourful peak is quite a sight, with mineral layers of reds, golds, and emeralds all vying for your attention. If you want to be the envy of your friends back home, then get yourself to the Rainbow trail! Peru is full of surprises, and it's incredible to see this showstopper of a natural landmark, which is known locally as Vinicunca.
The Rainbow Mountain trail in Peru can be done in a day, but it's much more enjoyable when combined with Ausangate.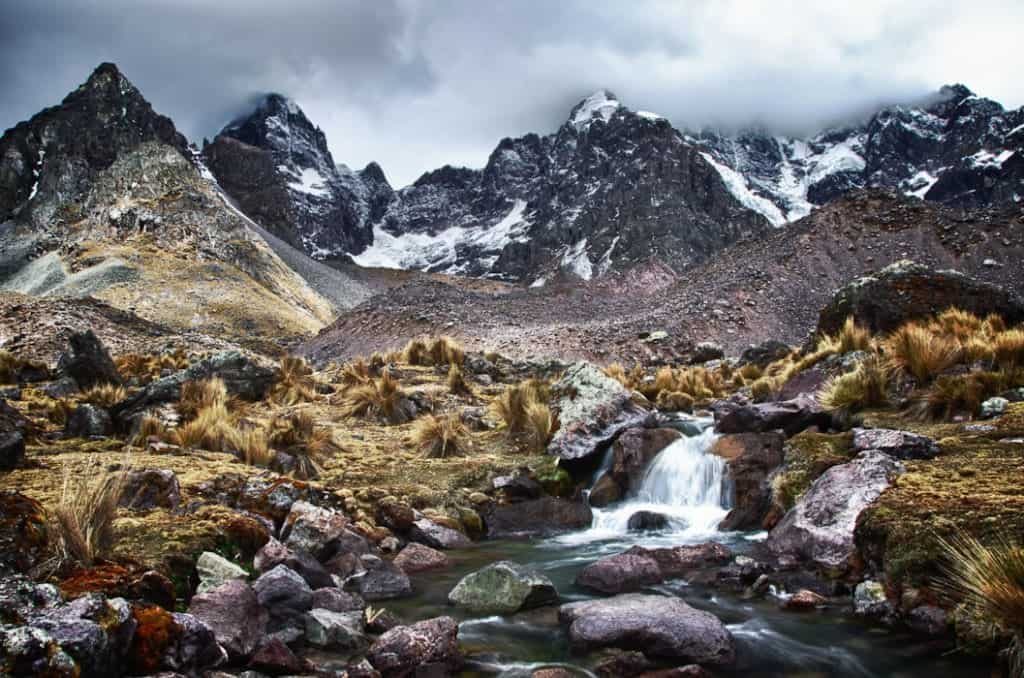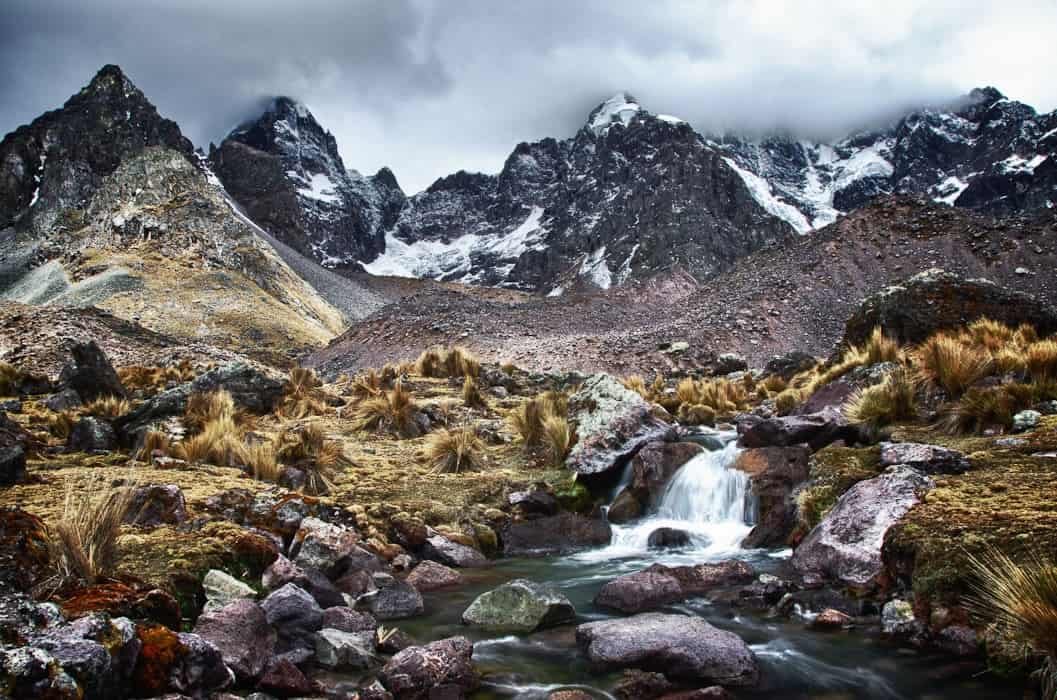 Sound like just the ticket? Click here for more details or to book the Ausangate & Rainbow Mountain hike.
4. Salkantay Loop
Jumping off point: Cusco
Trek length: 5 days
Trek difficulty: Moderate
Highest altitude: 4660m
One of the most popular long-distance treks in the country is the Salkantay trail. Peru really shows off its remarkable landscapes along this route, which finishes at Machu Picchu and is a great alternative walk to the Inca Trail. Salkantay is often named as one of the 25 best hikes in the world, and it's easy to see why.
Most people opt for the 5-day Salkantay trek which takes you well off the beaten track and away from the crowds. The varied terrain and diverse climates are a big draw. One day you'll be rambling along in the shadow of the mighty Salkantay Mountain, whilst the next will see you trekking through tropical jungles. Highlights include the beautiful Humantay Lake, the Llactapata ruins, and the thermal pools at Aguas Calientes – a welcome reward after long days on the Peru Salkantay trail.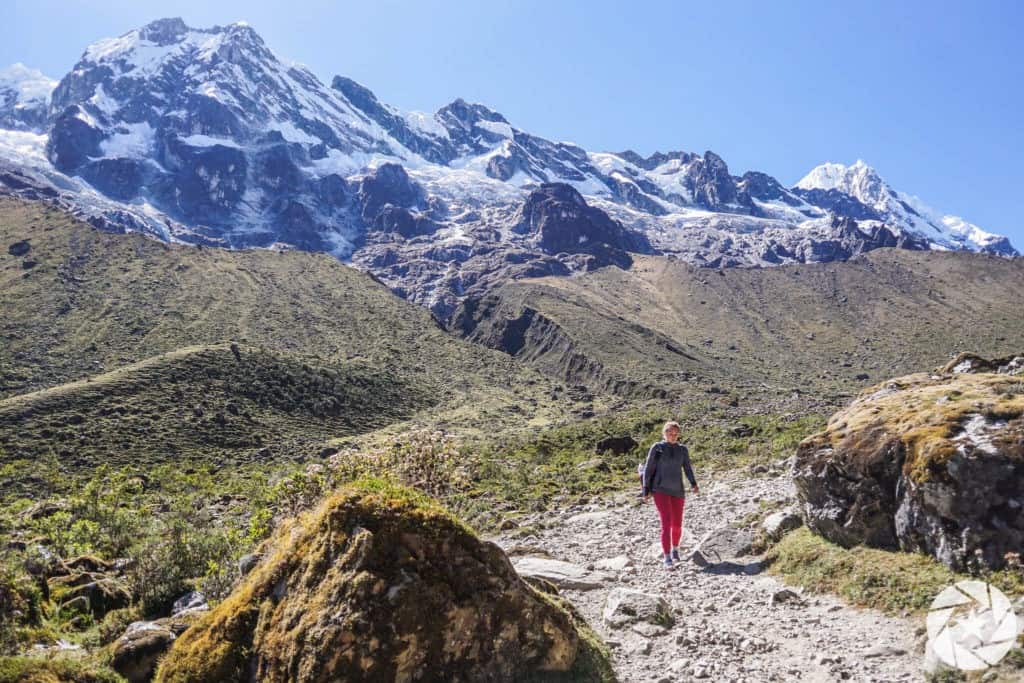 Get more details on the 5-day and 4-day Salkantay trail options, one of the best hikes in Peru.
5. Inca Trail
Jumping off point: Cusco
Trek length: 4 days
Trek difficulty: Moderate
Highest altitude: 4215m
The classic Inca Trail hike needs no introduction, and if it's your first time trekking in Peru, this is a great place to start putting your boots through their paces. After all, the Inca trail to Machu Picchu in Peru is the country's shining star when it comes to tourist attractions. The weight of expectation often threatens to overshadow the reality when it comes to famous experiences, but that's not the case with the Peru Machu Picchu hike. If anything, it's even better than you may dare to hope, and a true badge of honour for everyone who completes the trail.
The beauty of the Inca trek in Peru is that it takes in a mind-blowing variety of landscapes, with everything from cloud forest to Andean tundra on the cards. You'll come across ancient Inca ruins during your Peru trek to Machu Picchu, journeying from the mystical Sacred Valley to the verdant jungle in your quest for the mighty citadel in the sky. The route was created to give this ancient civilisation a way of accessing the revered sanctuary, whilst at the same time making it difficult for invaders to attack. The Inca trail from Cusco to Machu Picchu is itself a protected archaeological site, and it's simply mind-blowing to contemplate the challenges the builders must have faced when carving this unique pathway through the forbidding terrain.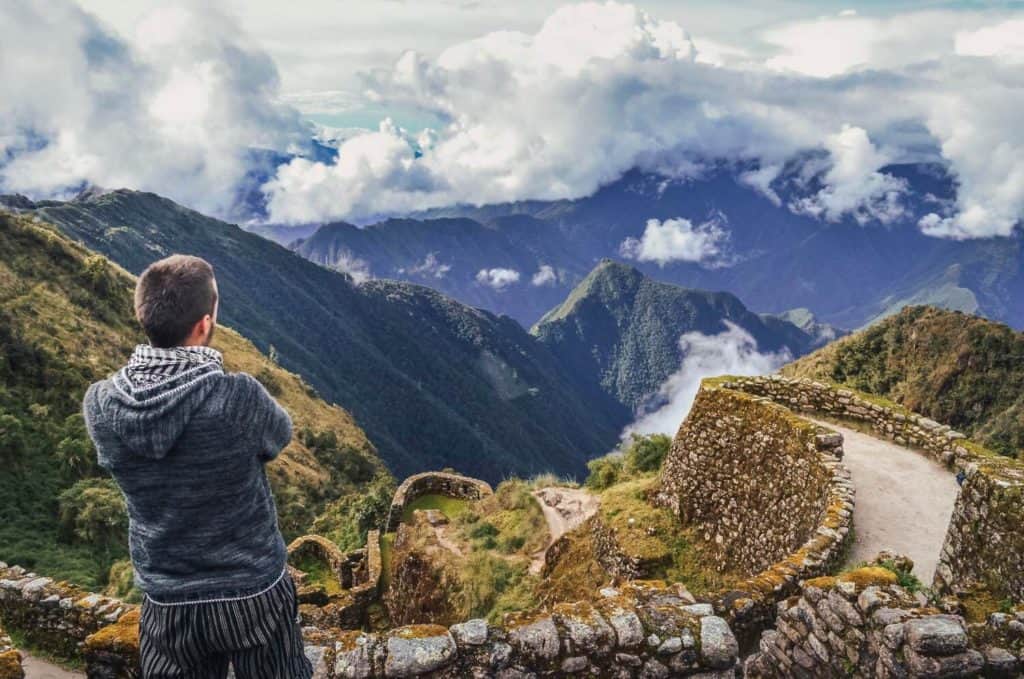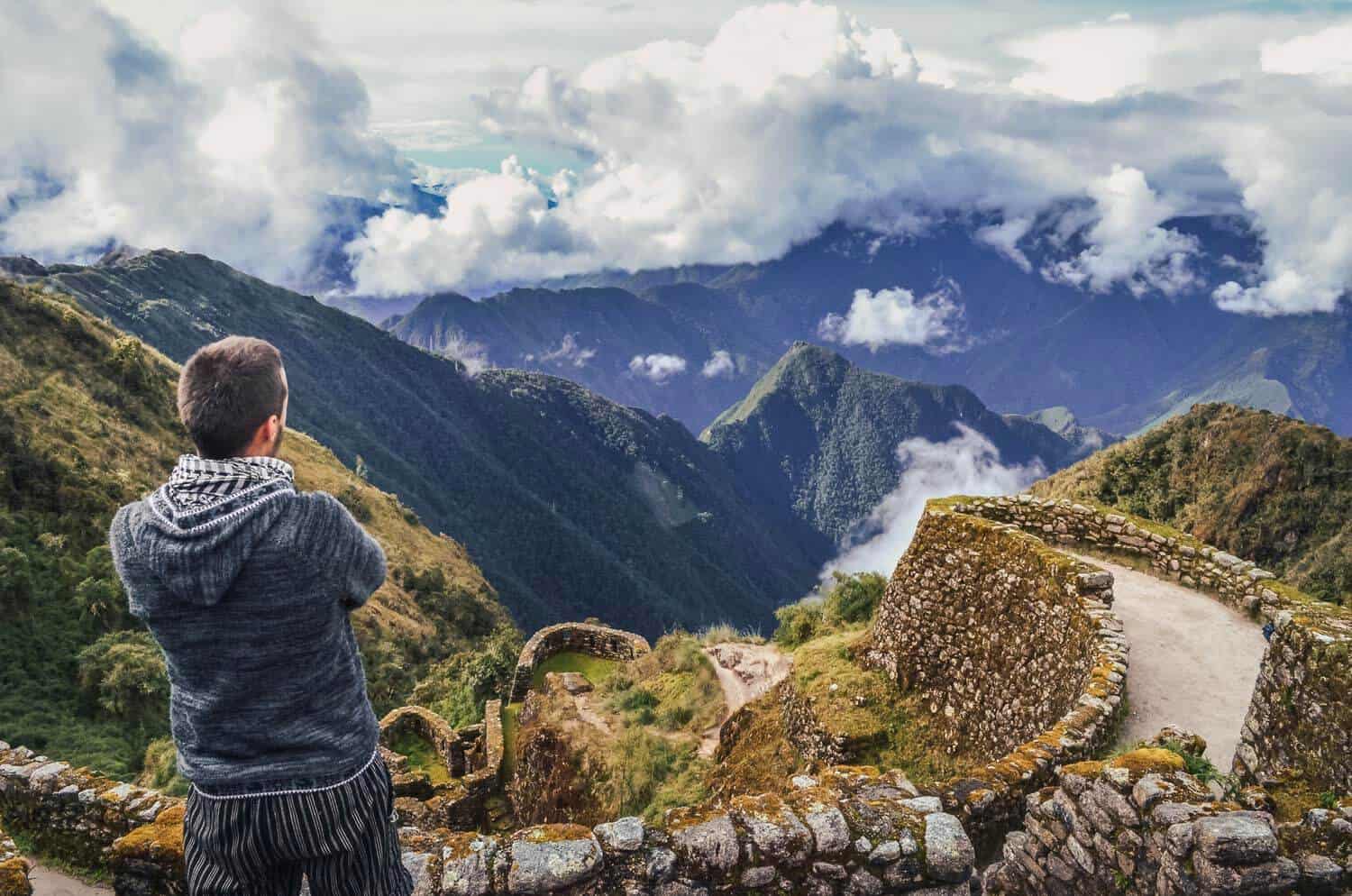 Want to hike the Inca Trail to Machu Picchu? Then check out the 4-day Apus Peru Inca Trail adventure! If you prefer to tackle a short Inca Trail Cusco trek, we also offer options for a 2-day trip.
6. Lares Trek
Jumping off point: Cusco
Trek length: 4 days
Trek difficulty: Easy to Moderate
Highest altitude: 4780m
If you fancy a multi-day hike to Machu Picchu but want to avoid the Inca Trail, then Lares treks are worthy contenders. You'll enjoy a spot of cultural immersion as you pass through villages on the Lares trail. Peru isn't just about the scenery! Discover how the communities here have adapted to modern life whilst preserving the traditions of their heritage, and check out the ceramics and textiles crafted by the artisans. It's a great place to buy an authentic souvenir and you can sometimes see the local weavers at work.
The Lares trek in Peru also takes in thermal pools, mountain passes, and of course plenty of grazing alpacas. Without which no Andean adventure would be complete!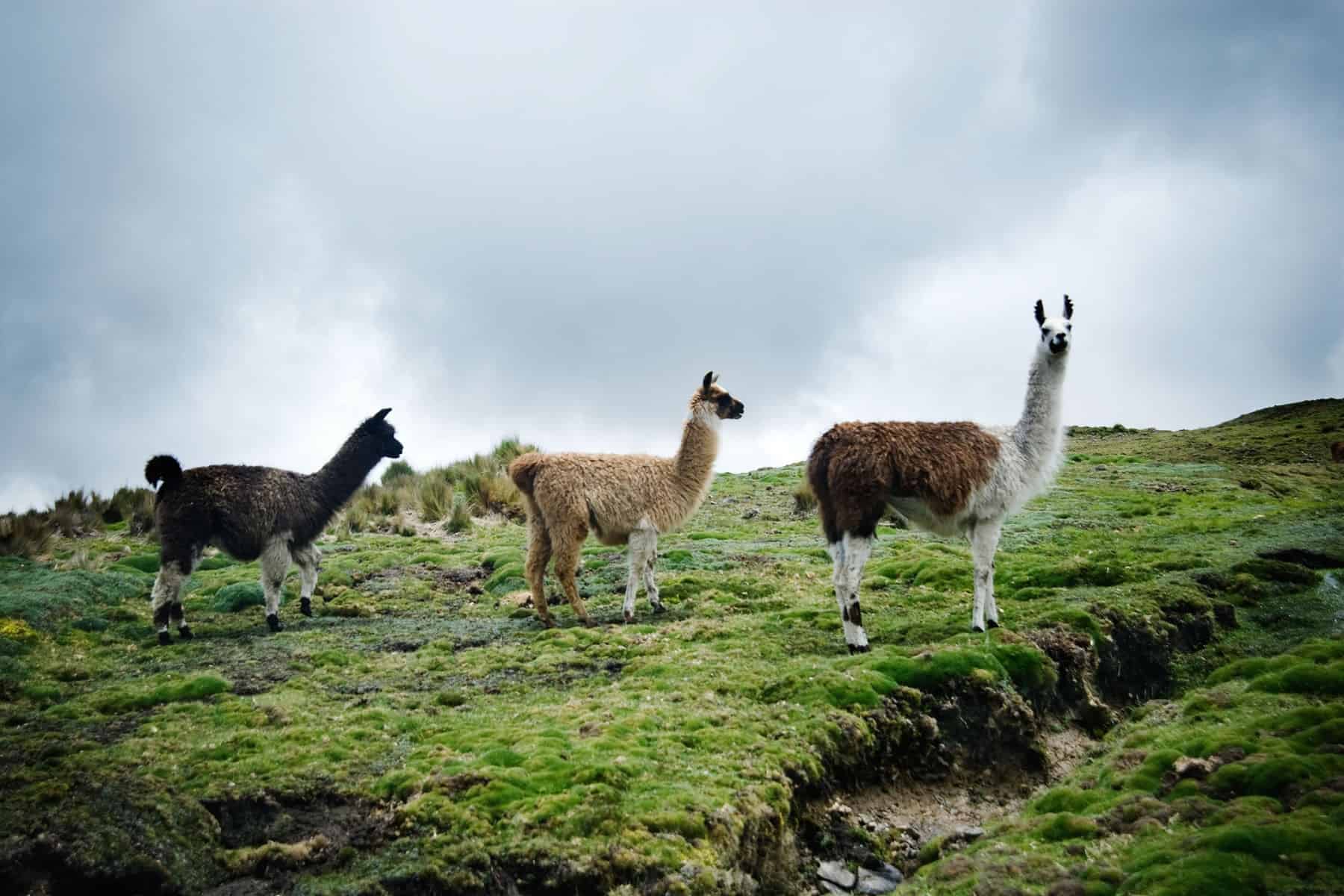 Interested? Get more details here about our 4 day Lares trail to Machu Picchu.
7. Huayhuash Circuit
Jumping off point: Huaraz
Trek length: 10 days
Trek difficulty: Challenging
Highest altitude: 5465m
Huaraz Peru trekking is at the top of its game when it comes to this ambitious expedition. The Huayhuash trek is one of the best Huaraz hikes and is much longer than most of the others so it's a great choice for experienced adventurers.
Located up in Huascarán National Park in northern Peru, Huayhuash is a demanding 180km (112 mi) trek, tackling a whopping eight mountain passes, and starting off in Huaraz. Peru hiking doesn't get more epic than this! What it takes from you in effort it gives back in views, with emerald lakes, snowy cols, and famous peaks like Siula Grande (of "Touching the Void" fame) all punctuating the route.
And if you're wondering about pronunciation, it's the way wash trek. Peru names are such fun!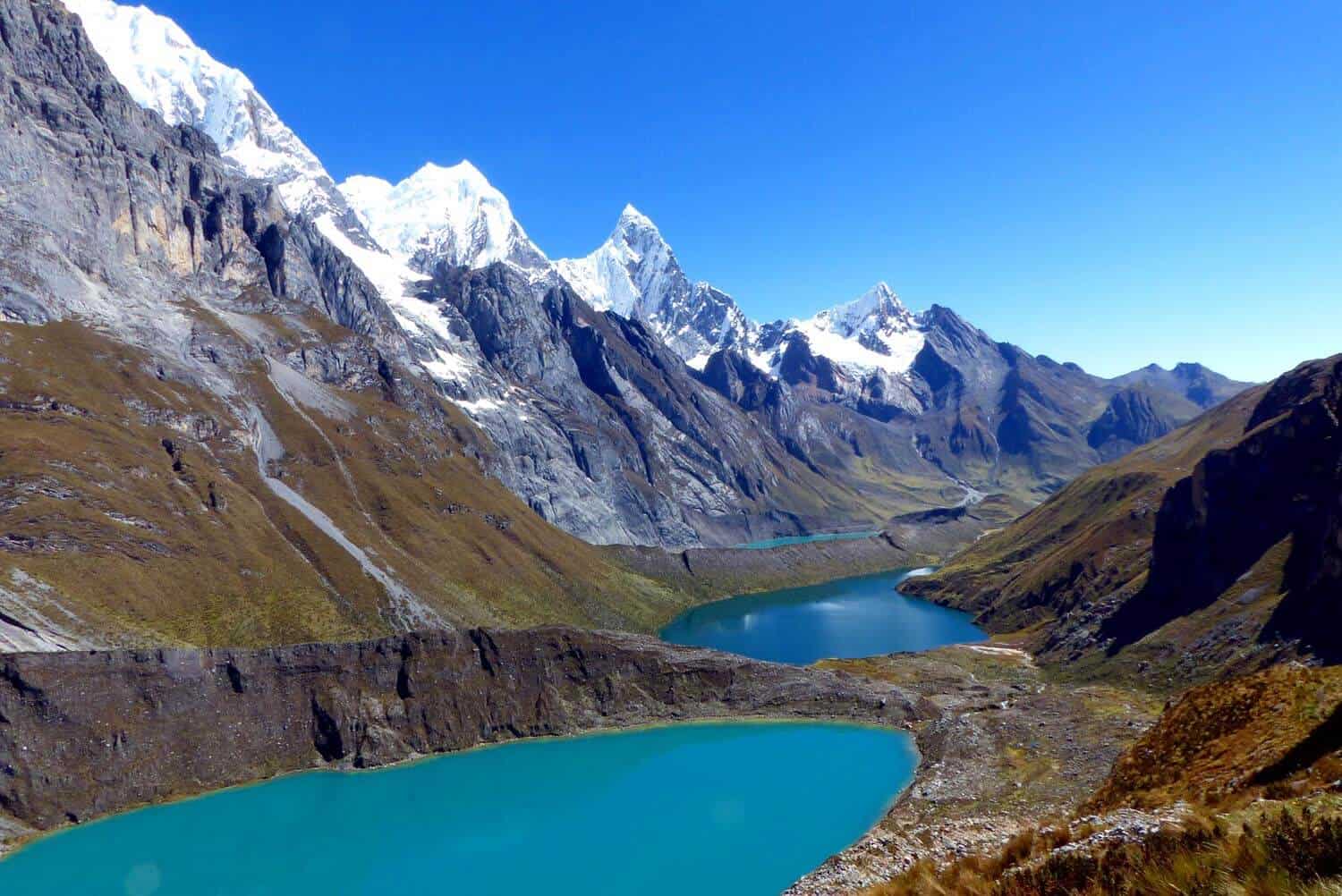 8. Santa Cruz Trek
Jumping off point: Huaraz
Trek length: 4 days
Trek difficulty: Moderate
Highest altitude: 4750m
The Santa Cruz trail in Peru snakes through the stunning Huascaran National Park, taking in some of the best scenery in the Cordillera Blanca mountain range. Dramatic peaks will be your constant companions, whilst the icy tendrils of age-old glaciers glisten in the afternoon sun. Then there are the lakes. Deep, turquoise, and utterly enchanting, you'll discover some of the most picturesque pools in the Andes during your Santa Cruz trek. Peru has some staggering alpine panoramas, but the ones you'll encounter here truly are at the top of their game.
You will start your Santa Cruz trek in Huaraz city, after acclimatising for a few days first – the route is mostly above 4000m (13,123 ft) so this is crucial. Keep your eyes peeled for native Andean wildlife as you traverse tranquil valleys and head up to the famous Punta Union Pass on your Santa Cruz hike in Peru. Then reward your endeavours with a dip in the hot springs at the end. Bliss!
If you want to trek Huaraz, then be sure to try the popular Santa Cruz trail. Peru aficionados rate it as one of the best adventures in the country!
9. Alpamayo Base Camp Trail
Jumping off point: Huaraz
Trek length: 10 days
Trek difficulty: Challenging
Highest altitude: 4785m
The Alpamayo Base Camp trek is a world away from hiking the standard Inca Trail to Machu Picchu. Peru has really pulled out all the stops when it comes to views along the trail, here in the heart of the Cordillera Blanca. The main event of the journey is the colossal Alpamayo Mountain, which is one of the most iconic peaks in the country. Its snowy summit pierces the sky and keeps watch over the surrounding alpine valleys from its vantage point at 6000m (19,685 ft).
Highlights on this route include the picture-perfect Jancapampa Valley, where you'll enjoy stunning views of the mighty Pucajirca Mountain. Meeting the locals in the village of Pishgopampa is a real honour and gives a great insight into local culture here in this remote region. Ascending the high pass of Gara Gara is tough, but the views make it all worthwhile. If you still have the energy at the end of the trek – hats off to you! – you can hike up to Laguna Jancarurish for closer inspection of Alpamayo.

10. Colca Canyon Hike
Jumping off point: Arequipa
Trek length: 2-3 days
Trek difficulty: Moderate
Highest altitude: 3700m
Considered by many to be one of the 10 best hikes in the world, the Colca Canyon trek comes with serious bragging rights. The second deepest canyon on earth is famous for its towering cliffs, steep ravines, and hidden oases. It's the sort of place where you feel truly alone – in a good way. Condors will keep an eye on your progress as they soar on thermals overhead, while the dramatic canyon walls tower above.
Yes, the trail is steep in places, but your surroundings more than make up for the wobbly knees you may have after your descent. Spend your days walking through canyon villages, traversing rivers, and scrambling along the rocky canyon bottom.
Our 4-day Colca Canyon hike includes a tour of Arequipa. Click the link for full details.
11. Cotahuasi Canyon Walk
Jumping off point: Arequipa
Trek length: 4 days
Trek difficulty: Easy to Moderate
Highest altitude: 2680m
Want an experience that really sends shivers down your spine? The little-known Cotahuasi Canyon trek will give you serious kudos back home, as well as a monumental sense of achievement as you complete the trail.
This dramatic gorge is twice as deep as the Grand Canyon, with a treasure trove of discoveries waiting to greet you. Hidden away on ancient rock walls you'll come across petroglyphs dating back thousands of years, while secret Inca archaeological sites entice wannabe pioneers. Swim in hot springs, be awed by waterfalls and keep watch for inquisitive Andean wildlife during your explorations.
The Cotahuasi Canyon is usually explored by a series of day hikes from a central camp, so you can pick and choose which ones you want to include.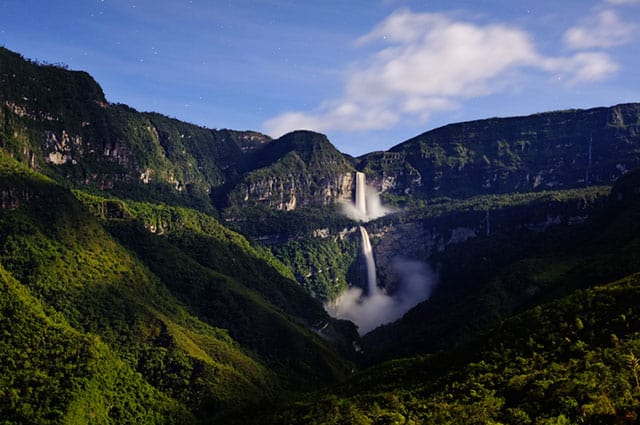 12. Kuelap and Gocta Falls Trek
Jumping off point: Chachapoyas
Trek length: 7-10 days
Trek difficulty: Moderate
Highest altitude: 3022m
The walled settlement of Kuelap is often called one of the best backpacking hikes in the world, thanks to its magnificent pre-Inca fortress and the absence of crowds of tourists. For now! We reckon that Kuelap could one day rival Machu Picchu in popularity, so go while it's still flying well under the radar.
The people of the Chachapoyas region were known as the Cloud Warriors, and they thrived up here in the high Andes. As you trek over hillsides and through valleys, you'll come to see why they chose the area as their home. You'll get to visit the remote Vira Vira complex too!
Next up on the agenda is Gocta Falls. Plummeting 770m (2526 ft) over a dramatic cliff edge, the falls are the third-highest cataract in the world, so you might be surprised that they're so little known! That's because Gocta was only introduced to the world stage in 2006, so it's a relatively new kid on the block when it comes to impressive waterfalls.
This is one of the best treks in Peru for those who want something epic under their belt, without the challenges of some of the high-altitude expeditions above.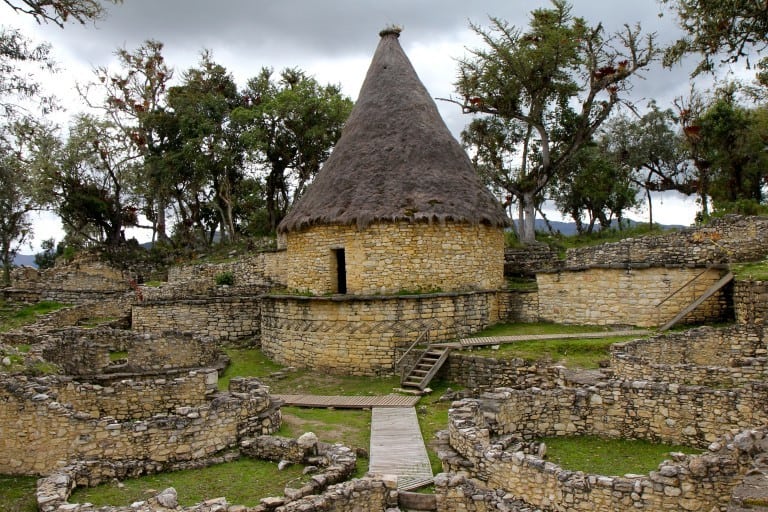 13. Gran Vilaya Hike
Jumping off point: Chachapoyas
Trek length: 4 days
Trek difficulty: Moderate
Highest altitude: 3353m
This is another great trek in the northern Amazonas Region, starting in Chachapoyas and traversing through the subtropical highlands that fringe the rainforest. The scenery is stunning, and the culture injection is high with a lot to learn about the fascinating local culture.
Gran Vilaya truly offers some of the most varied hiking in Peru. Machu Picchu isn't the only worthwhile place to visit! (Here we list more alternatives to Machu Picchu, too.)
The hiking here takes you through green river valleys, mysterious cloud forests, and remote villages, with a few mountain passes thrown in for good measure. Wildlife is ever-present, with toucans and hummingbirds often spotted in the trees. The unusual plant life is fun to stumble across too, and your guide will reveal the secrets of this speciality Andean flora.
There are several archaeological sites to explore along the way, including the 6th-century ruins at Kuelap which serve as the crowning glory at the end of your adventure.
Bonus: Best Day Hikes in Peru
Peru has some of the best day hikes in the world, for those who want an adventure without committing to several days on the trail. We were going to write about the top 10 hikes but snuck in a cheeky extra day trek or two as there really are too many to choose from, especially in the Cusco region. Which is handy as the city makes a great base for your explorations!
So read on if you're interested to hear about hikes in Cusco. Peru is renowned for its splendid short walks all across the country, but nowhere quite beats Cusco day hikes in terms of landmark bagging and scenery on tap.
14. Rainbow Mountain Hike
The Rainbow Mountain hike is one of the most popular Cusco treks, and although we highly recommend doing the multi-day adventure mentioned above, it is possible to see it in one day if you're strapped for time. Thanks to being the star of the show on many an Instagram feed over the past few years, the hike to Rainbow Mountain in Peru has become phenomenally popular. (We have a whole post on other Insta-worthy places to visit in Peru, too).
Find out below how we put a spin on the single day Rainbow hike – Peru at its most dazzling without the crowds. You can enjoy it on an overnight trip too.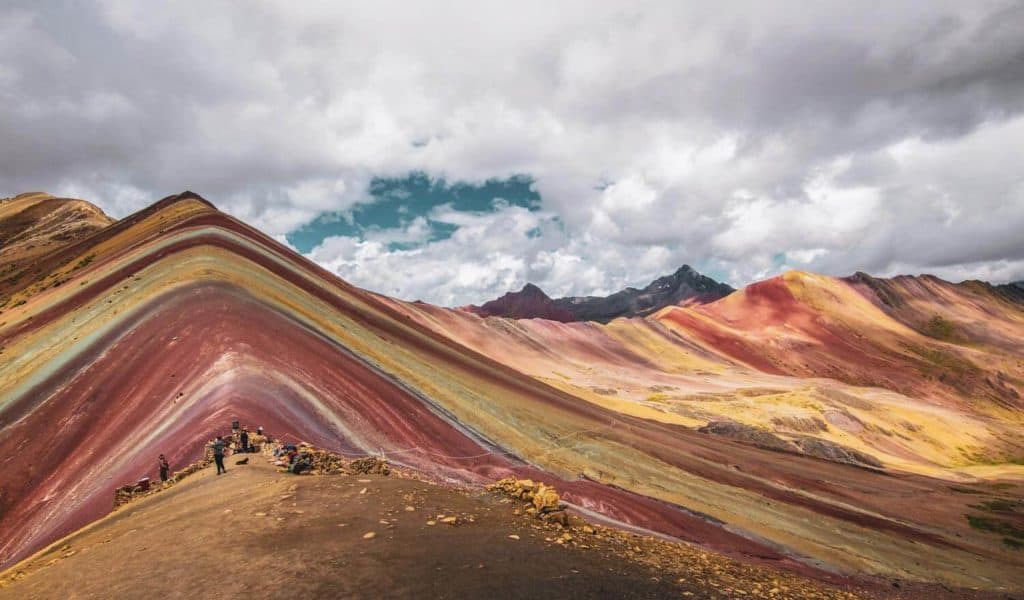 15. Palccoyo Mountain Walk
If you're looking for a colourful day hike experience similar to Rainbow Mountain but want to avoid the tourist hordes, then Palccoyo is a good bet. Located just a few hours south of Cusco, it can be enjoyed on a single-day tour and is one of the best hikes in Peru that very few people know about!
Often labelled the "alternative Rainbow Mountain", Palccoyo is just as stunning but feels more exclusive as it's less well known.
Find out more here about our 1-day Palccoyo Mountain hike.

16. Humantay Lake Trek
We reckon that Humantay is one of the best day hikes in South America. It ticks all the boxes for nature immersion and panoramic vistas whilst the jaw-dropping lake is the icing on the cake. The walk is fairly short at just 5km (3 mi) and takes around three hours, which makes it ideal for those with limited time.
Despite the relatively short distance, you'll be right in the heart of the imposing mountains with all the feels of a more epic trek! You can make a day of it by visiting the Tarawasi ceremonial centre and enjoying breakfast with a view at Mollepata.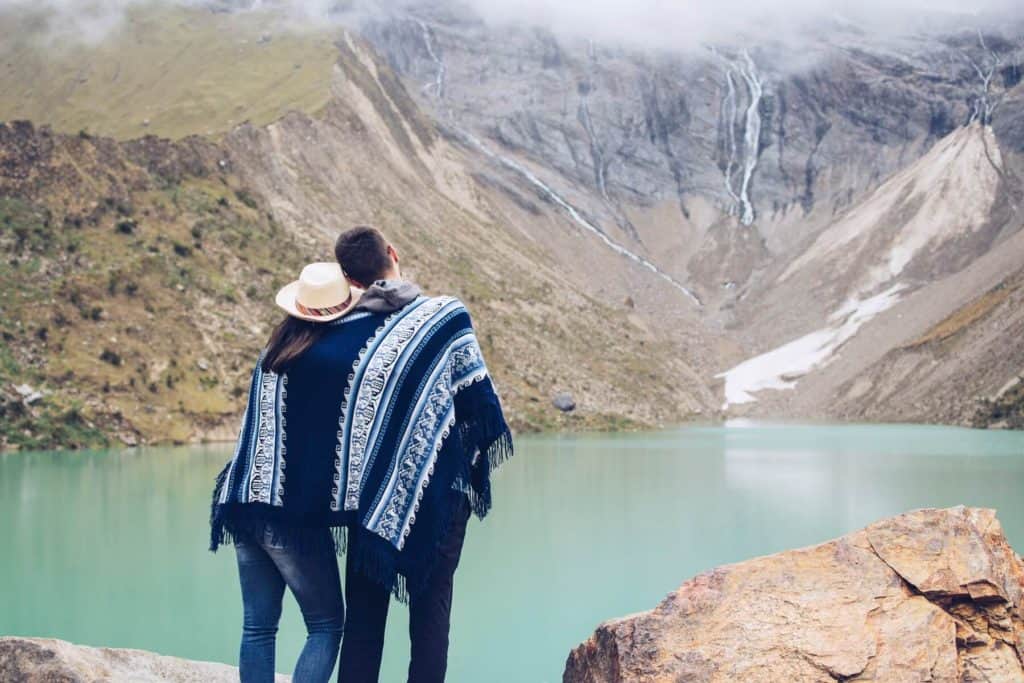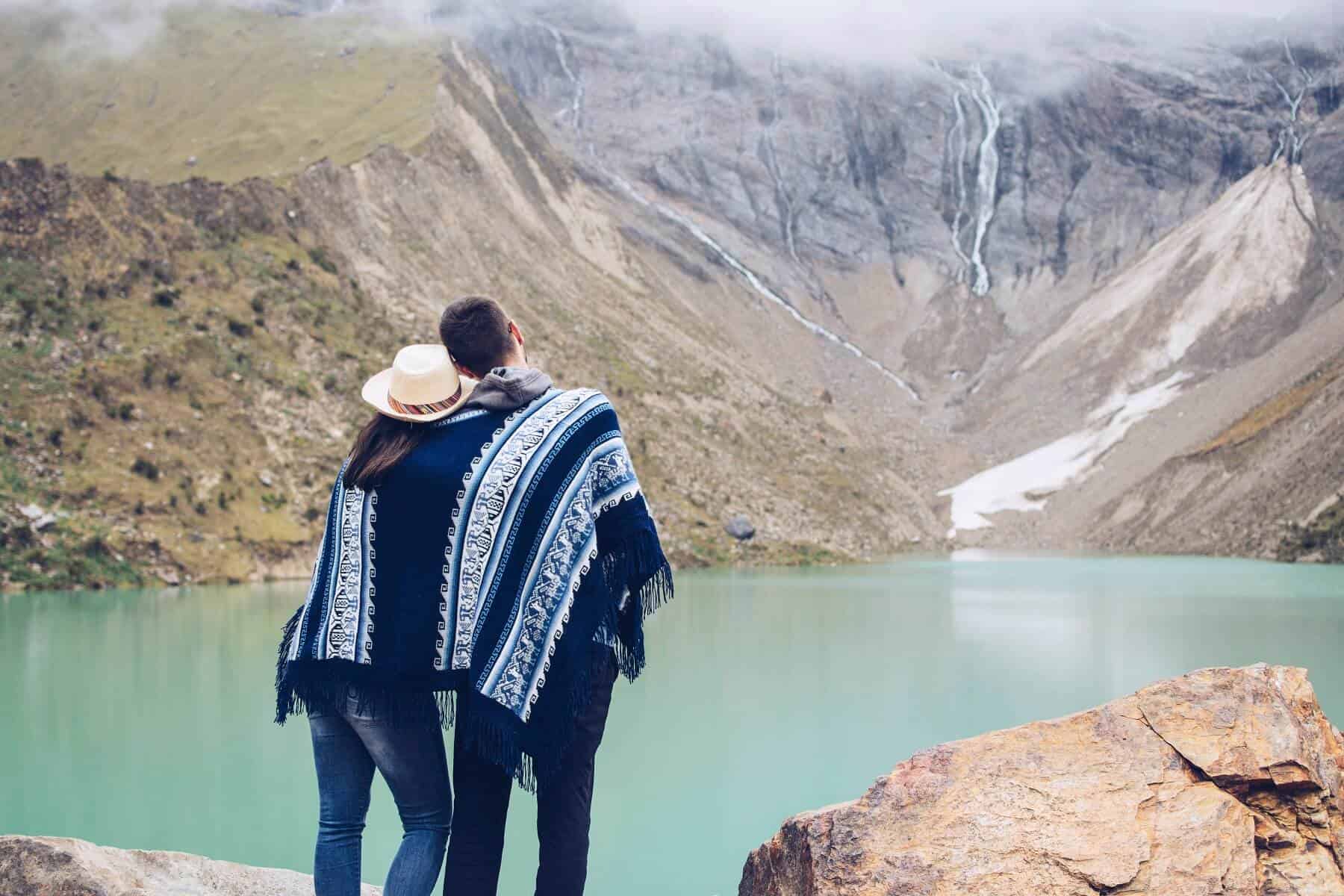 Click here to find all the details about our 1-day Humantay Lake tour.
17. Waqrapukara Hike
If you're looking for treks in Peru that combine Incan ruins and stunning scenery without the usual tourist entourage, then you should consider the Waqrapukara trek. This is some of the best Cusco hiking you'll find!
You'll be heading south to the Apurimac River to explore the mysterious ruins of Waqrapukara, which teeter dramatically on a rocky outcrop surrounded by precipitous peaks. The energy here is electric, offering a real connection to the past.
Find more details here about the 1-day Waqrapukara trek.

18. Cachicata Trail
Cachicata is one of the more unusual hikes in Cusco, Peru. The route begins in Ollantaytambo and takes you well away from the honeypot sites in search of an old Incan quarry. You'll follow the Urubamba River for a short distance, before climbing out of the valley up to the quarry site. As you'd expect, the scenery is pretty astonishing from this vantage point.
This is your chance to follow in the footsteps of the industrious Incas and learn how they transported stone between the quarry and the village. The stonework here is staggering, and like nothing you'll see anywhere else in the country.
Get all the details here: 1-day Cachicata Inca Quarry Trail hike
19. Ñaupa Iglesia Walk
This hike is one of the most fun day tours you can take from Cusco! It's remote, rarely visited, and whisks you off on a journey through time across centuries of Peruvian culture. The trip certainly deserves a spot amongst the Peru best treks.
You'll be exploring a special corner of the Sacred Valley, heading first into the Andean highlands above the market town of Pisac. After meandering through villages and hillsides, you'll finish at the spiritual site of Ñaupa Iglesia, just beyond Urubamba, where a sacred rock altar draws you in with its energy. It's a really spiritual experience.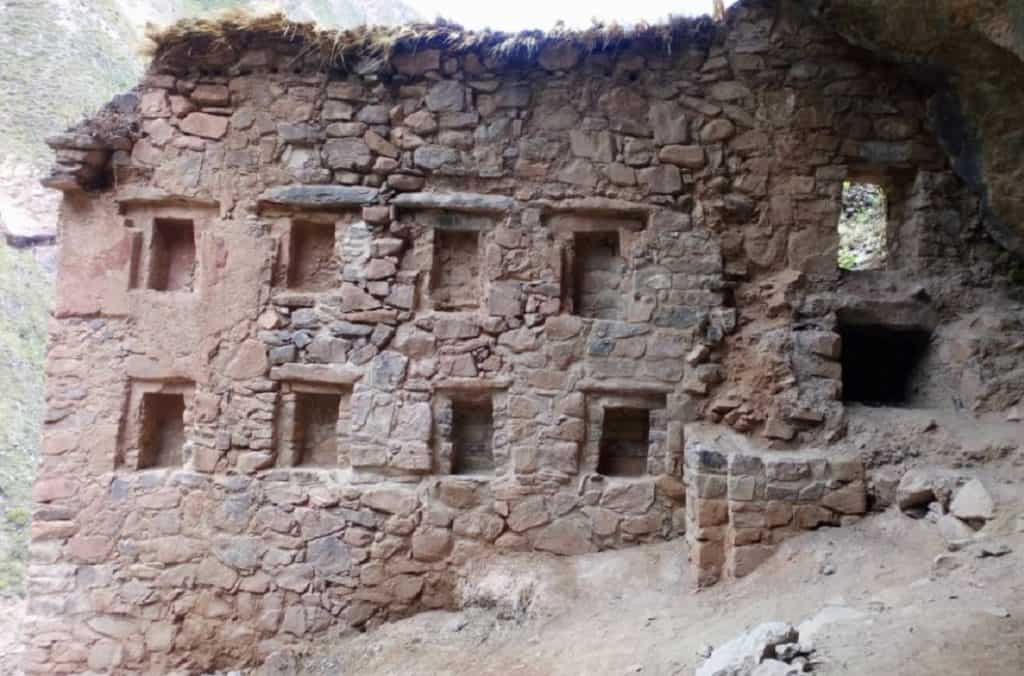 More details here: 1-day Ñaupa Iglesia day tour
20. Sacred Valley Descent
All hikes in the Sacred Valley are special, but this is one of the top day trips from Cusco. Peru hiking trails often focus on landscape and scenery, yet this one gives you a good dose of local culture too. If you want a single day Inca trail experience on one of the lesser-known ancient paths (there are more than one!), then this is an excellent choice.
You'll start your walk in the colourful weaving village of Chinchero, where you can see the ladies working their magic on traditional looms.
The trail down the mountainside was originally built by the Incas, so you know you're in good hands as you descend into the Sacred Valley. Passing through steep valleys, traditional farmland, and Inca terraces, you'll gradually make your way to the tiny village of Urquillos and the famous Urubamba River.
We feel this adventure rivals some of the busier Peru hikes to Machu Picchu and you'll be walking on a bona fide Inca trail too!
A great day hike, especially if you're acclimatizing for a longer trek.
More details here: 1-day Descending the Sacred Valley Hike

21. Moray Trek
This fun three-hour hike also begins in Chinchero, but rather than descending into the Sacred Valley, it takes you across the plains to Moray. These fascinating archaeological ruins are some of the most photogenic Inca features you'll ever see and make a pleasant change from the usual walls and buildings.
Sitting on a high plateau north of Cusco, the terraced circular depressions at Moray are as mysterious as they are eye-catching. Archaeologists believe that this was a huge agricultural experiment by the Incas, who discovered that different crops could be cultivated across many levels thanks to the change in altitude. Temperatures between the top and bottom terrace vary by as much as 15˚C, and you can feel the difference as you scramble down using the floating stone steps.
Whilst you're at Moray, make a detour to the nearby Maras salt pans and see how the local communities still mine this precious mineral today.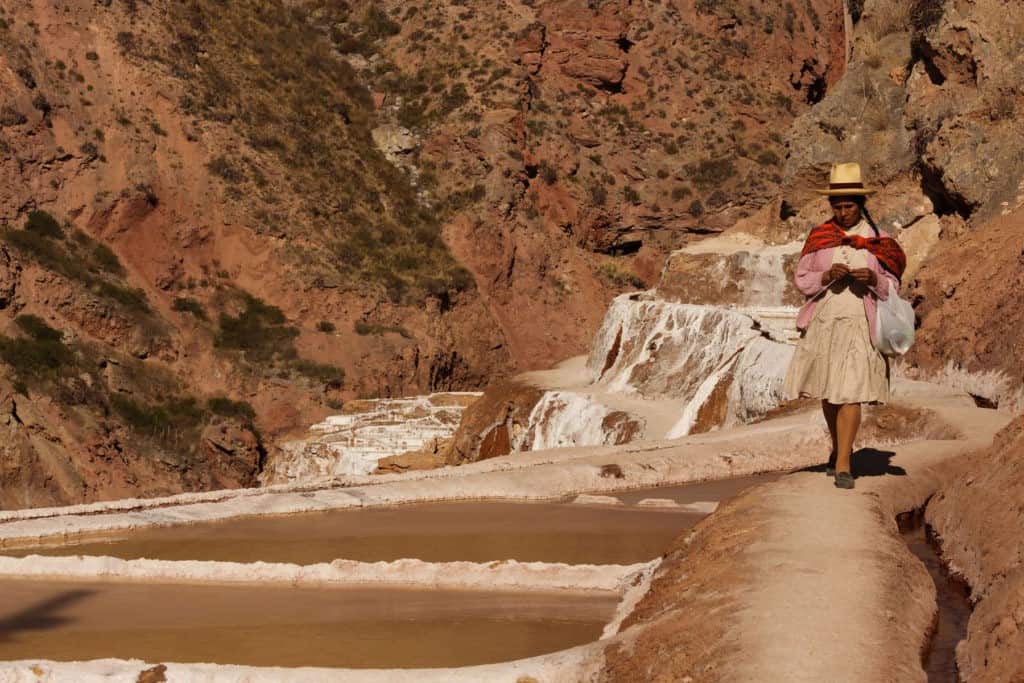 Want to add this excursion to your itinerary? Click the link to get all the details about our Maras & Moray day tour.
22. Laguna 69 Walk
The popular Laguna 69 Huaraz hike is a straightforward day jaunt, with massive rewards in return for a little bit of effort. Along the way, moss-draped trees add mystical appeal, whilst tinkling waterfalls provide the backing melody. The prize at the end is a glacial lake that glows an almost impossible shade of blue, photos of which have long graced the feeds of social media platforms across the world.
This Peru mountain hike is just 6km (4 mi) long, but don't be fooled into thinking it's a walk in the park. Altitude needs to be taken seriously here so only attempt the trail if you're well acclimatised. The launching off point for Laguna 69 is Huaraz, so you can easily combine this adventure with the longer Santa Cruz Peru trek during your visit to the region.

23. Huayna Picchu and Machu Picchu Mountain Hikes
Want to visit the Machu Picchu ruins but fancy doing something a little different to the standard Inca Trail in Peru? Then you're in luck! There are several day walks that will allow you to explore the sanctuary in a rather unique way.
First up is the walk from Aguas Calientes to Machu Picchu – hike up for a more rewarding experience than you'd have on the bus! Whether you've hiked the Peru trail to Machu Picchu or taken the train from Aguas Calientes, once you're at the citadel, you can enjoy some short hikes to fully experience the majesty of these mist-enshrouded peaks.
One of our favourites is Huayna Picchu, the towering pinnacle that you see framed behind the ruins in all the photos. Yes, you can climb up to the top of that! Just make sure you have a head for heights – there are some pretty steep drops – but the views are fabulous.
Opposite Huayna Picchu is Machu Picchu Mountain. Peru tends to keep this trail firmly under its hat, so the route is a lot quieter than its sister peak. Read our blog on things to do at Machu Picchu to find out more.
24. Marcahuasi Trail
Want to hike somewhere really offbeat? Then head to the Marcahuasi plateau and channel your inner hippy by meditating in an energy vortex – there are 20 of them so you shouldn't have trouble finding one. If you spend long enough here you might even come across a few aliens, although the jury is still out on that!
Located 60km (37 mi) east of Lima on the banks of the Rimac River, the enigmatic stone forest of Marcahuasi is home to 10,000-year-old granite rock formations shaped like humans and animals! Some have names like the Monument to Humanity, Ancient Turtle, and of course, The UFO. You'll get to see them all on this five-hour hike from the local town of San Pedro de Casta. The whole place is enshrouded in mystery and has a bit of a wacky vibe. It's the favourite haunt of spiritualists and new age travellers looking for enlightenment. It's certainly a departure from the well-trodden Cusco to Machu Picchu hike!
There are some pre-Incan ruins here too, with several funerary buildings whose occupants now rest in the San Pedro museum. If you've never seen a mummy before, this is your chance!
25. Huchuy Qosqo Hike
Okay, so we're cheating a bit with this one as it's actually a two-day hike, but we think it deserves a mention because it's a stunning experience. This trail takes you across the Sacred Valley to the delightful ruins of Huchuy Qosqo, which very few tourists ever get to see. It's not far from Cusco but feels a world away in the pristine Andean wilderness.
The hike isn't strenuous, although there are a few steep sections to contend with on the downhill stretch. Remember to stop and admire the panoramas out over the Sacred Valley as you pass through pastoral landscapes and scramble alongside magical waterfalls.
Take your adventure to the next level by adding a visit to Machu Picchu at the end of your Huchuy Qosqo hike.

Ready to Go? Tips for Hiking in Peru
You don't need to be a fully-fledged mountaineer to enjoy the Peruvian Andes, but some prior preparation will usher you through the miles like a welcome helping hand.
Whether you're thinking about tackling the Inca Trail from Cusco to Machu Picchu or are contemplating the Rainbow Mountain Peru hike, here are some top tips to keep you safe.
Choosing the Right Trek for You
Do some research into what the tour companies offer and make sure you are confident about their level of expertise before proceeding, whether you're going trekking in Chachapoyas or hiking in Lima. Peru travel providers really can make or break your holiday, so knowing you are setting off with someone you trust is key.
When it comes to Peru trekking, it's also important to consider your fitness level, the number of days required, and the altitude.
Read our advice on which Machu Picchu hike to choose here.
When to Go
Figuring out the best time to hike in Peru depends on which trek you want to do. Temperatures tend to remain stable year-round, so it's the rainfall factor that you need to consider. Here's a quick snapshot of the seasons to get you started:
Dry Season – May to September is the best time for trekking in Peru as there is little rain and the weather is pleasant.
Shoulder Season – April and October experiences unpredictable weather but fewer crowds, so can be a great time to travel if you don't mind a few showers.
Wet Season – November to March is Peru's wettest season, so for most people, this isn't the best time for trekking, though it's certainly the least crowded.
Read More:
Consider the Altitude
The main thing to be aware of when hiking in Peru is that altitude is a very real and present danger. Anyone can be adversely affected, so it's super important to acclimatise sufficiently if your route is a high one. Whether you're going to Peru to hike the Inca trail or are planning on tackling the lofty Ausangate trek, it's crucial that you allow your body to get used to the change in elevation before heading into the wilderness.
We've written this comprehensive post on altitude acclimatisation to help you prepare.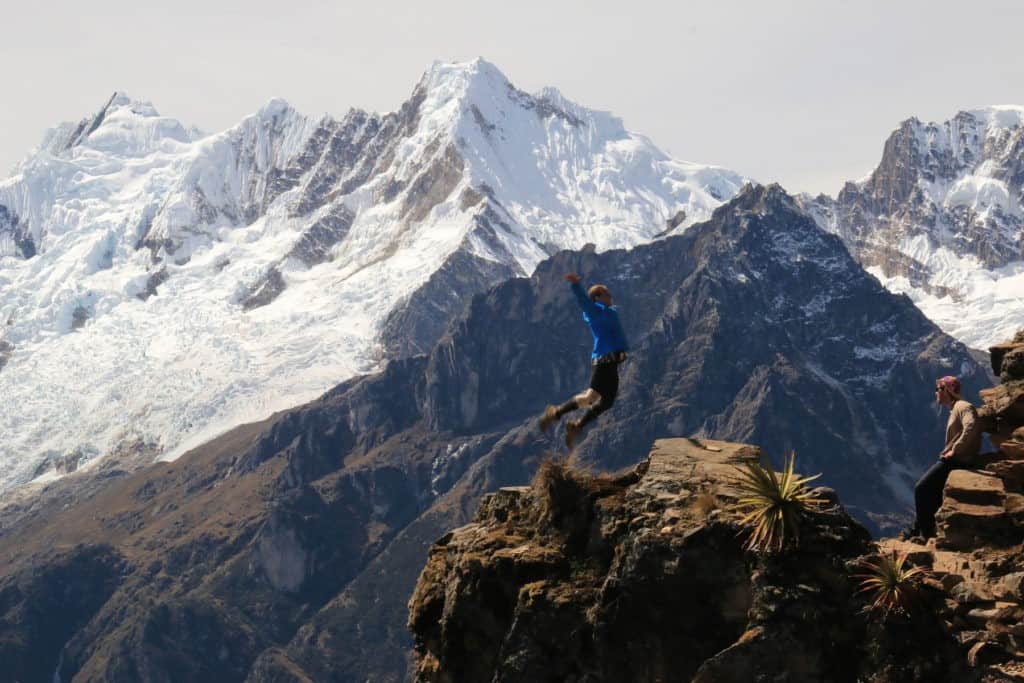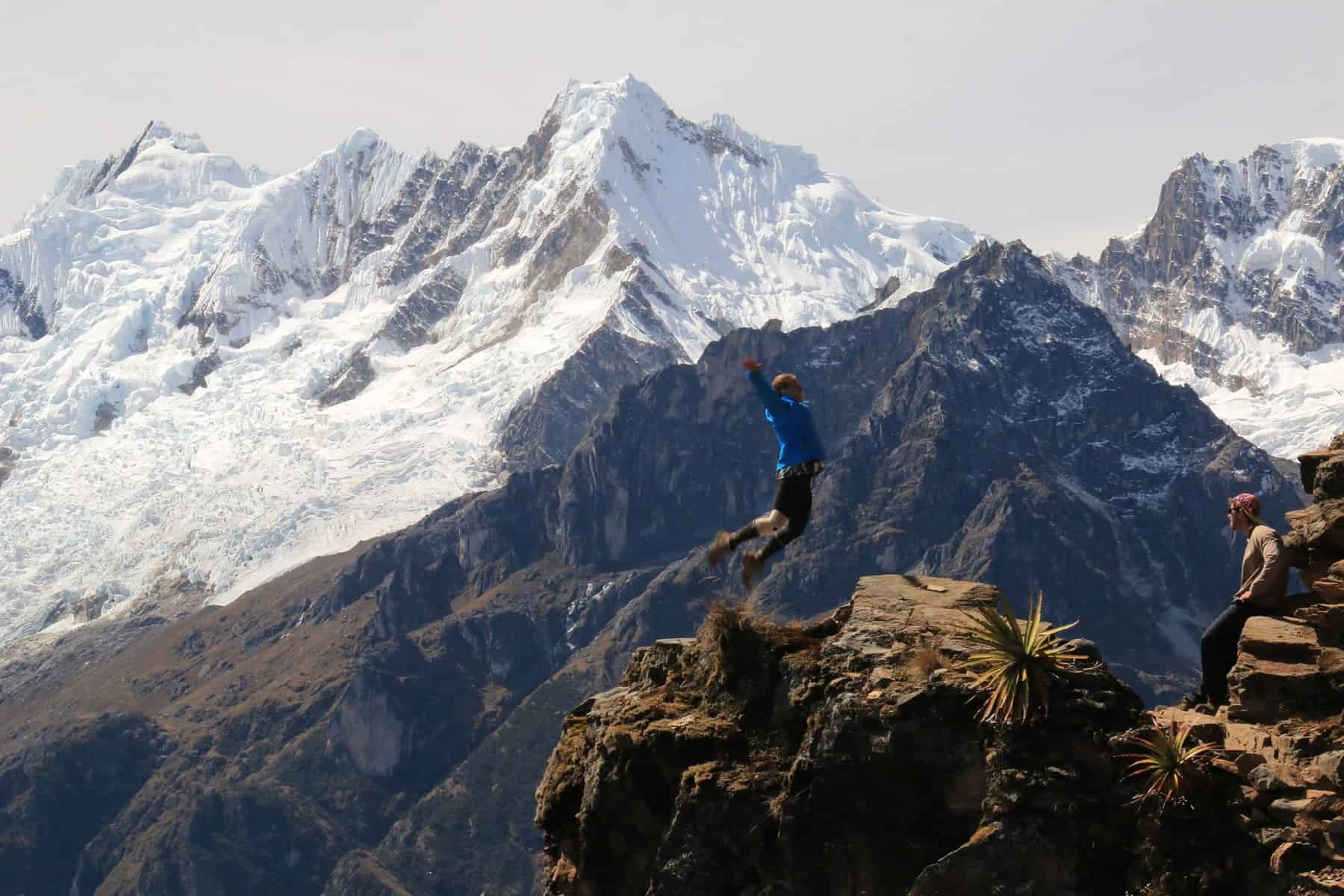 How to Prepare for Hikes in Peru
To make the most of your trip, you should take the time to familiarise yourself with the ins and outs of a hiking holiday. Here are some of our pearls of wisdom:
Travel Insurance is a Must
Peru treks, by nature, are adventurous undertakings, which means that travel insurance is a no-brainer. It's a small price to pay for peace of mind during your trip, knowing you'll be covered for illness, delays, and other unexpected headaches that can occur during intrepid hikes. Peru is a pretty safe country, but as with any other destination, it's wise to go prepared.
From excursions in the city of Lima to Inca Trail adventures, you just never know when that insurance might come in handy.
Read more in our blog about travel insurance in Peru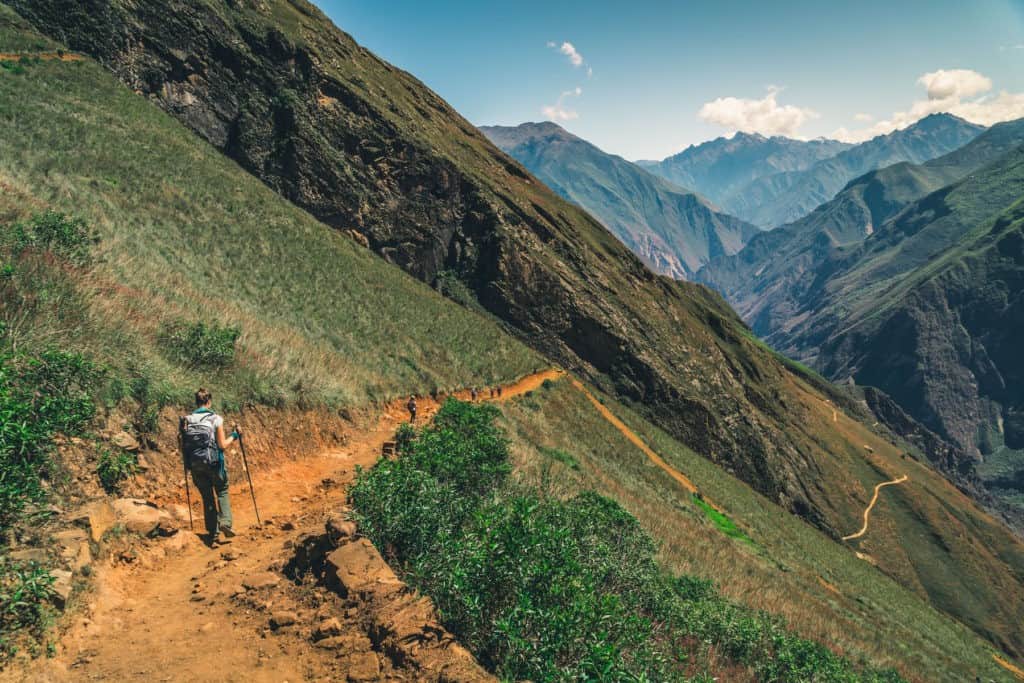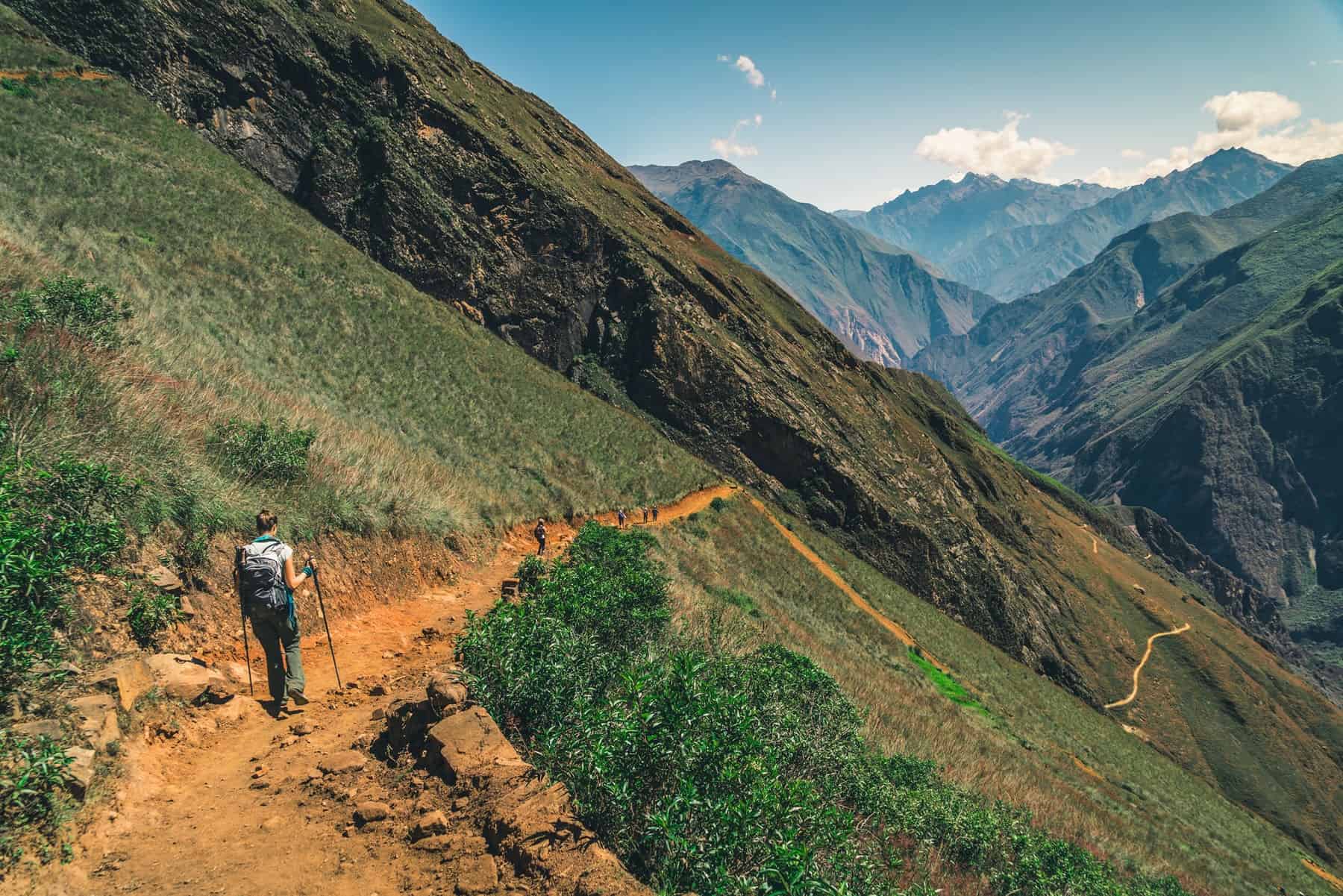 It's Time to Hit that Peru Trail
If you've made it this far, well done! Which one of our list of top hikes in Peru sounded best to you? You should now be all set to take on the Peruvian hike of your dreams. Still have burning questions? Then chat to our friendly team who know all the top Peru hiking trails like the backs of their hands.
Treks in Peru can be challenging at times, but the more effort you put in, the greater the rewards. If you're fully prepared, then your experience will be one of enjoyment, rather than endurance. We'll be with you every step of the way on your Peru hiking trips, so you can concentrate on soaking up that incredible scenery.
Whether you're hiking to Machu Picchu from Cusco or taking on the sweeping slopes of the Santa Cruz trek in the Cordillera Blanca, Peru never fails to deliver. You know that you're in for a real treat whatever you decide to do.
Ready to hit the road on one of our Peru hiking tours? Then lace up those boots, replace the emergency chocolate rations that you just couldn't keep your hands off of, and go forth to conquer glacial valleys and endless canyons. There's an adventure out there that has your name on it!
Like it? Pin it! 
Keep Reading