The best times to visit Peru are largely dictated by the weather, so to answer "What is the best time to travel to Peru" we will certainly be discussing the climate! Want to avoid the rain and the crowds? With this post we'll arm you with the facts so you can pinpoint the perfect month for your trip.
We always say that figuring out when is the best time to travel to Peru depends on what you want to do! Peru is a diverse country, with different regions experiencing different weather at different times. Whilst that might sound like a bit of a non-answer, it's actually a good thing. It means that whenever you visit, there will always be somewhere basking in sunshine!
Wondering whether the best time of year to visit Lima is the same as the best time to visit the Amazon rainforest? Then read on.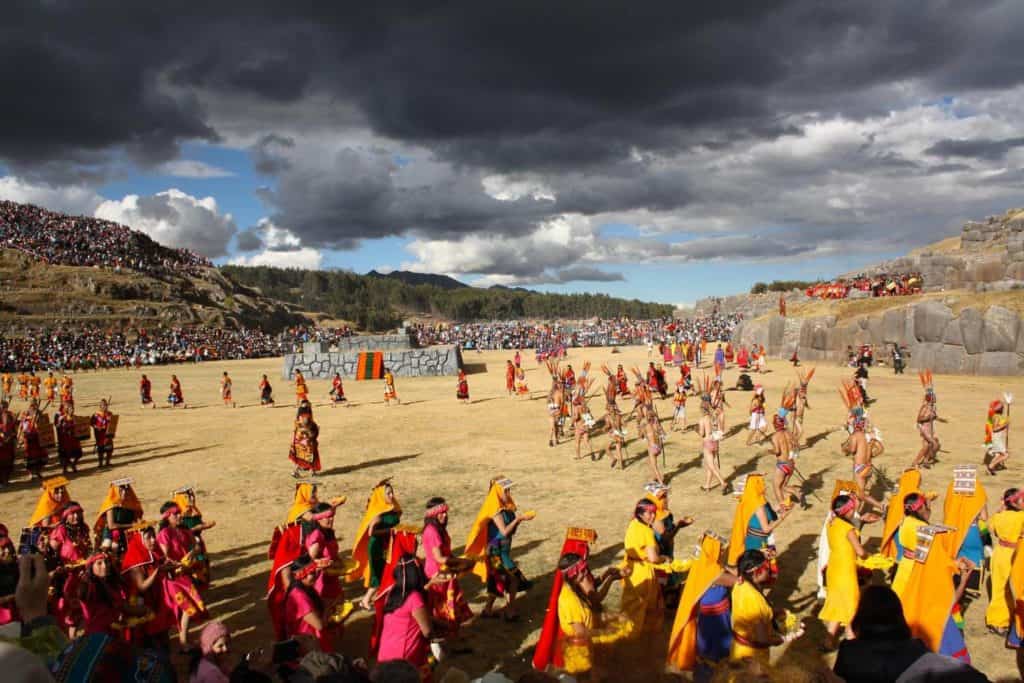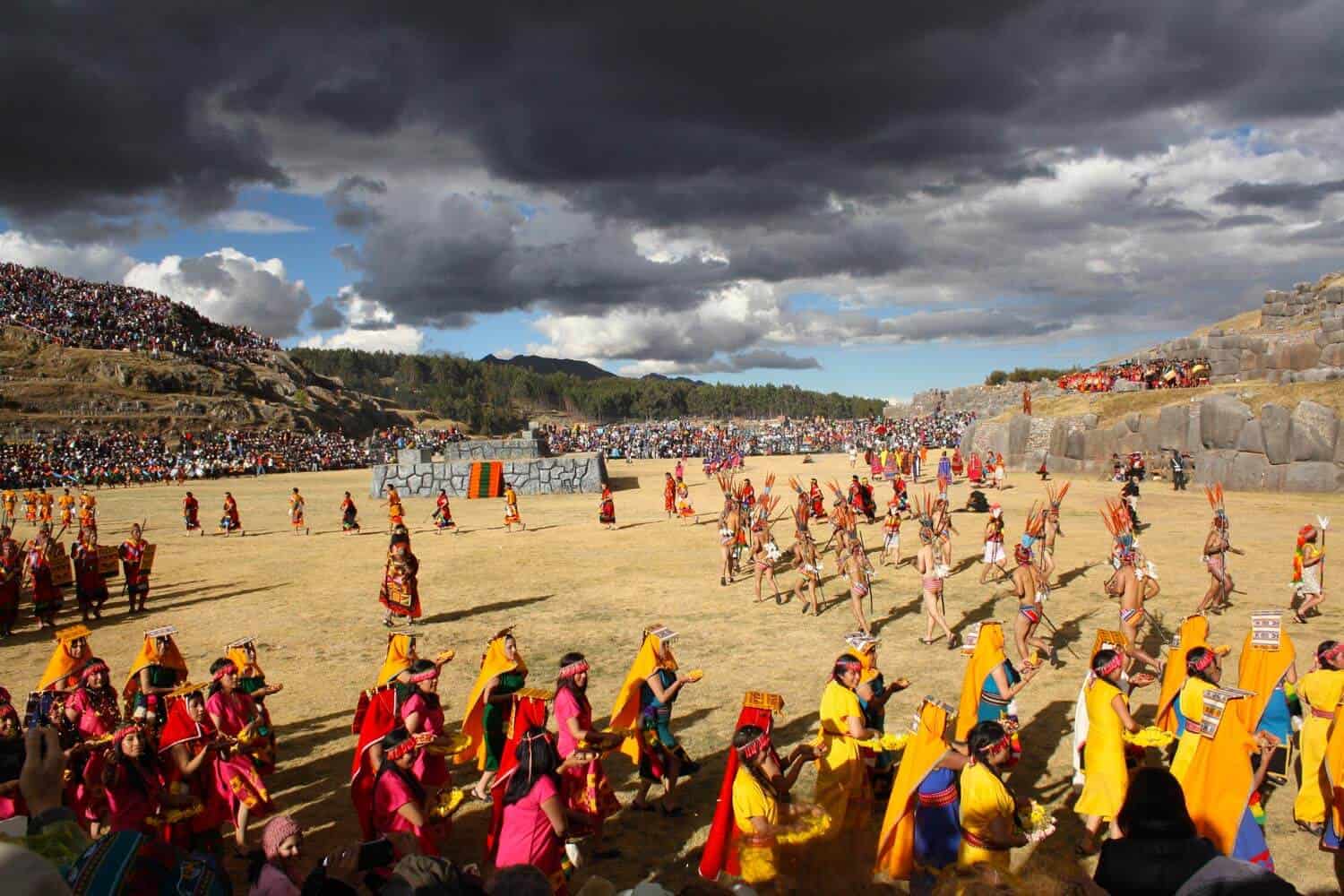 A snapshot of the best time to visit Peru
If you're in a hurry, here's a quick overview of the best time to go to Peru. The dry season between June and September is when most travellers like to explore. This is winter in South America, and the weather is ideal for trekking and journeying around the country. Meanwhile, the summer can get quite soggy as the wet season swings into action. It's warmer and wetter, with frequent showers from November to March. The shoulder months of April, May and October are sometimes a little unpredictable, but for those who want to hedge their bets and bag a bargain, this can be the best time to visit Peru. Machu Picchu in particular can be beautiful and quiet during these periods.
Something else to consider is that there are three vastly different Peru climate regions: the arid west coast, the cool Andean mountains, and the tropical Amazon basin. So, you have these localised environmental conditions to factor into your decision-making too.
Finally, the festival calendar should also be considered when thinking about the best time to travel to Peru. More about that below!
Best time to visit Peru for festivals
The annual festival schedule is a great way of helping to determine the best time of year to travel to Peru. There are several celebratory dates throughout the year, which you may want to experience or avoid, depending on your travel style. There's nothing quite like jumping into the heart of the action, rubbing shoulders with locals, and learning more about Peru's colourful traditions. Yet if you prefer to explore without the crowds, come outside the key festival dates. Public holidays like Easter, Fiestas Patrias, and Christmas are busy times to visit, as this is when Peruvians tend to travel locally.
If you want to experience a festival, there are plenty to choose from in Peru. Best time to visit questions about celebrations are some of the most frequent we receive!
We always say that the best time to visit Cusco is during the cultural high season between May and September. From Corpus Christi to QollorRiti to the Virgen Del Carmen, the party practically never stops in Cusco! And of course, who could forget Inti Raymi, the centrepiece of Cusqueñan festivals, celebrated in honour of the sun on June 24th. In addition to these big-name events, there are several lesser known but equally thrilling festivals, such as Señor de Choquekillca in Ollantaytambo. Even if you can't stay for the festivals themselves, for weeks on end the main plaza in Cusco is a never-ending parade of traditional dancers from every region, making this, for many travellers, the best time of year to visit Peru.
Avoiding the crowds in
Peru – best time to travel
Whilst some people love socialising and making new friends on vacation, others prefer a bit of peace. There are definite advantages of travelling in the quieter season, not least because it's often cheaper too!
Tourist sites in Peru are less busy between October and April because there's more rain. If you're not a fan of the wet stuff, then this might not be the best time to go to Peru for you. However, if you want to avoid the hordes and don't mind a bit of unsettled weather, then we recommend visiting in May.
Pull out quote: "May is a wonderful month to visit Peru. It is lush and green as the rainy season comes to an end, and the weather is cooler but not too cold. I love May – it's one of my favourite times in the Andes. The month starts with the celebrations of May Day (Cruz Velacuy) and then just keeps getting better and better."  Ariana, Apus Peru Co-founder.
September is a good bet too, at the end of the dry season, when the tourists have begun to disperse from the popular locations. However, if you must visit Peru during peak season, don't worry too much about the crowds. You can always head to alternative sites which tend to be less busy than places like Machu Picchu.
Best time to visit – Peru climate secrets unveiled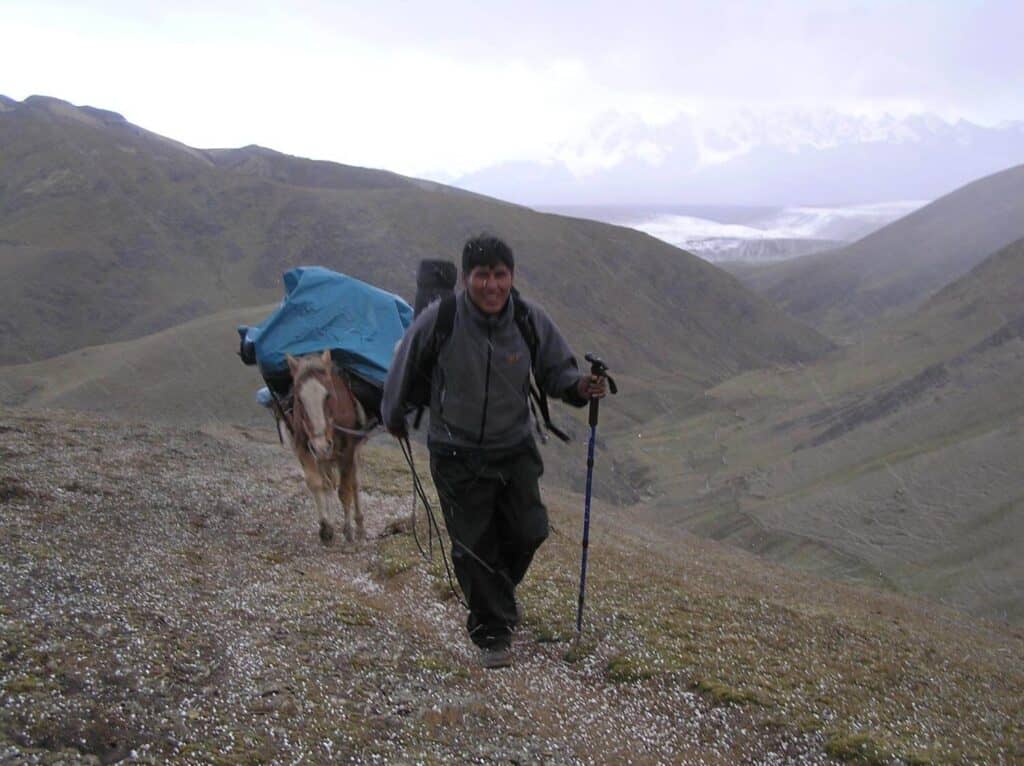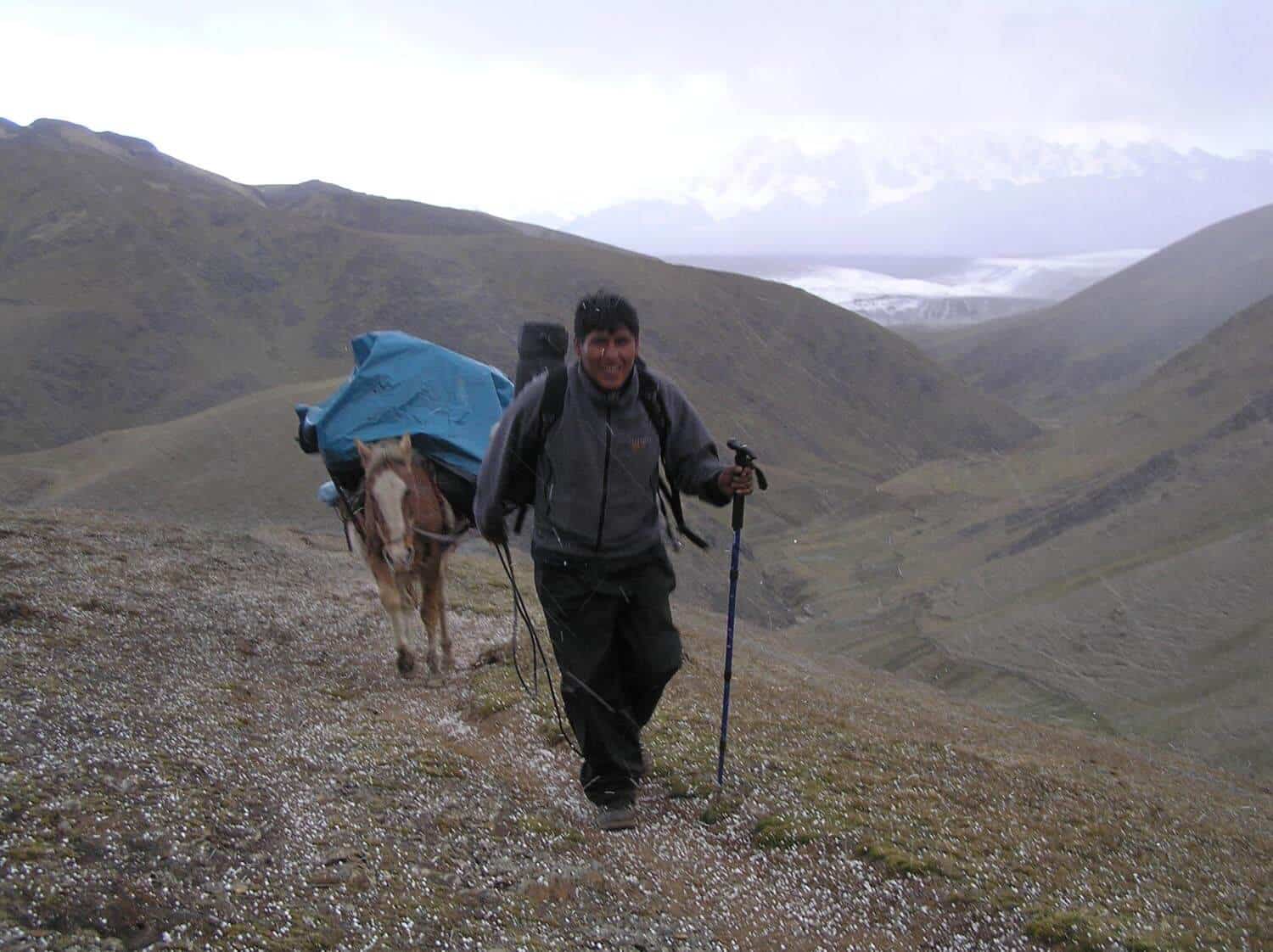 Of course, at the end of the day, it all comes down to the weather. Peru is in the southern hemisphere, which means the dry season from June to September falls during winter. This is the best time to explore the mountains and rainforests, as it rains little, and skies are often clear.
Does this mean that the rest of the year isn't the best time to travel to Peru? Not at all! There are lots of great reasons to visit the country from October to April, and in fact, those two "shoulder months" are still considered great times for trekking. The onset of the wet season in the Andes in November brings renewed life to the hillsides, as they turn from a dry brown to a lush green. As this is low season, you will see fewer tourists and the popular sites will be quieter.
Working out the best time to visit Peru all sounds quite straightforward, doesn't it! Yet seasoned travellers will know that weather prediction isn't that simple. The three distinct geographical regions – mountains, rainforest, and coast – all have their very own weather patterns to contend with, on top of the national climate system!
In short, the best time of year to visit Peru really does depend on where you want to go, and what you want to do. We've rounded up Peru's most popular destinations and their weather conditions to help you decide when to visit.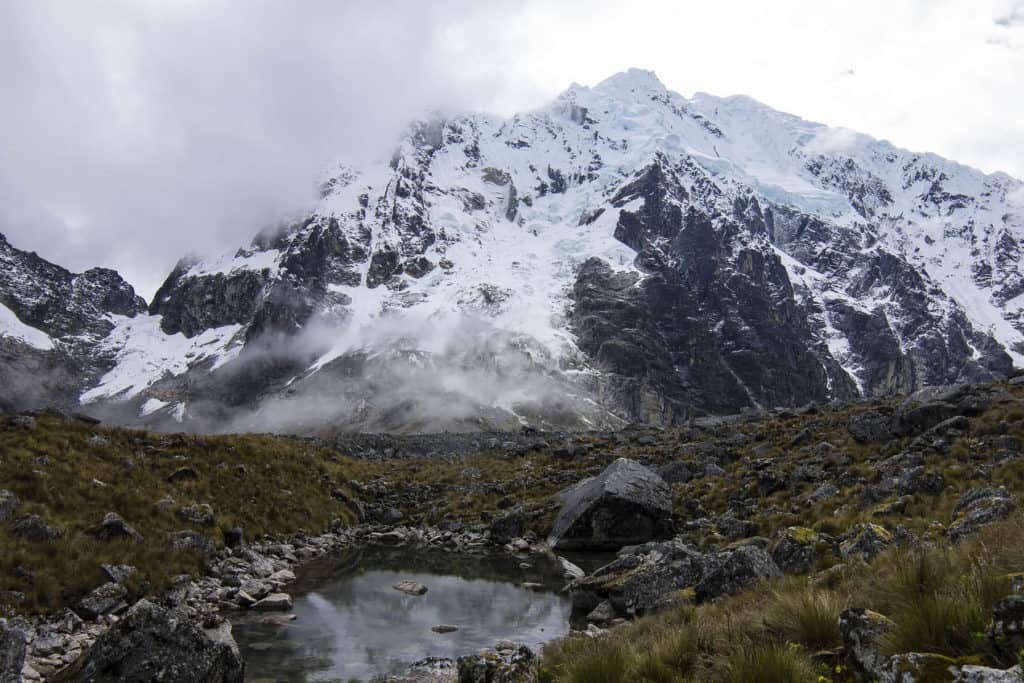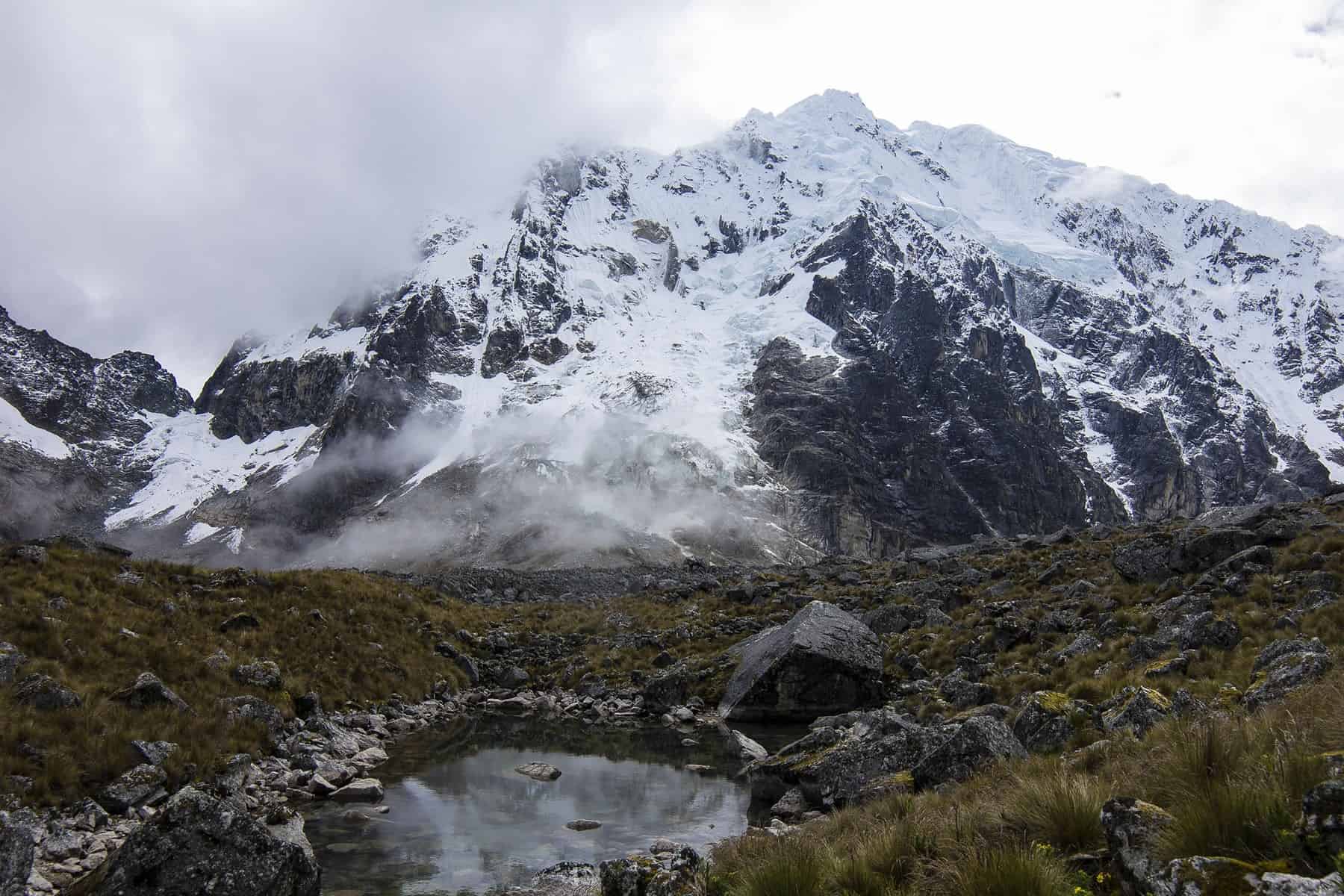 Best time to visit the Andes in Peru
The Andes region includes Cusco, Machu Picchu, Puno, Arequipa, and of course the surrounding mountains. Here, there are two clear seasons – it's dry from May to September, and wet between November and March. April and October are a mixed bag.
There isn't much rain in the Andes between May and September, and day temperatures can reach a balmy 25˚C. However, the mercury plummets at night, so winter woollies are advised.
The heavens open between November and March, with January and February being the soggiest months. Heavy showers tend to fall in the afternoons, although temperatures are milder with lows of 18˚C in the day. The skies can be cloudy, which makes for atmospheric photos!
Arequipa is the exception to the rule, as it doesn't experience much rain, even in the wet season.
The best time to visit Machu Picchu Peru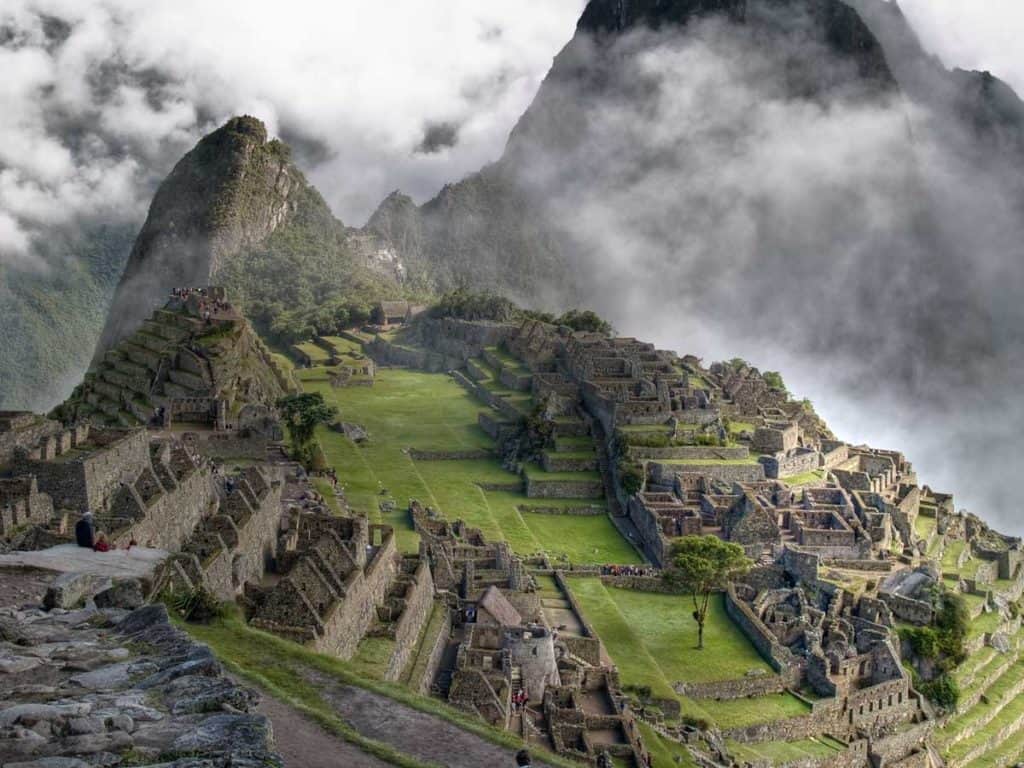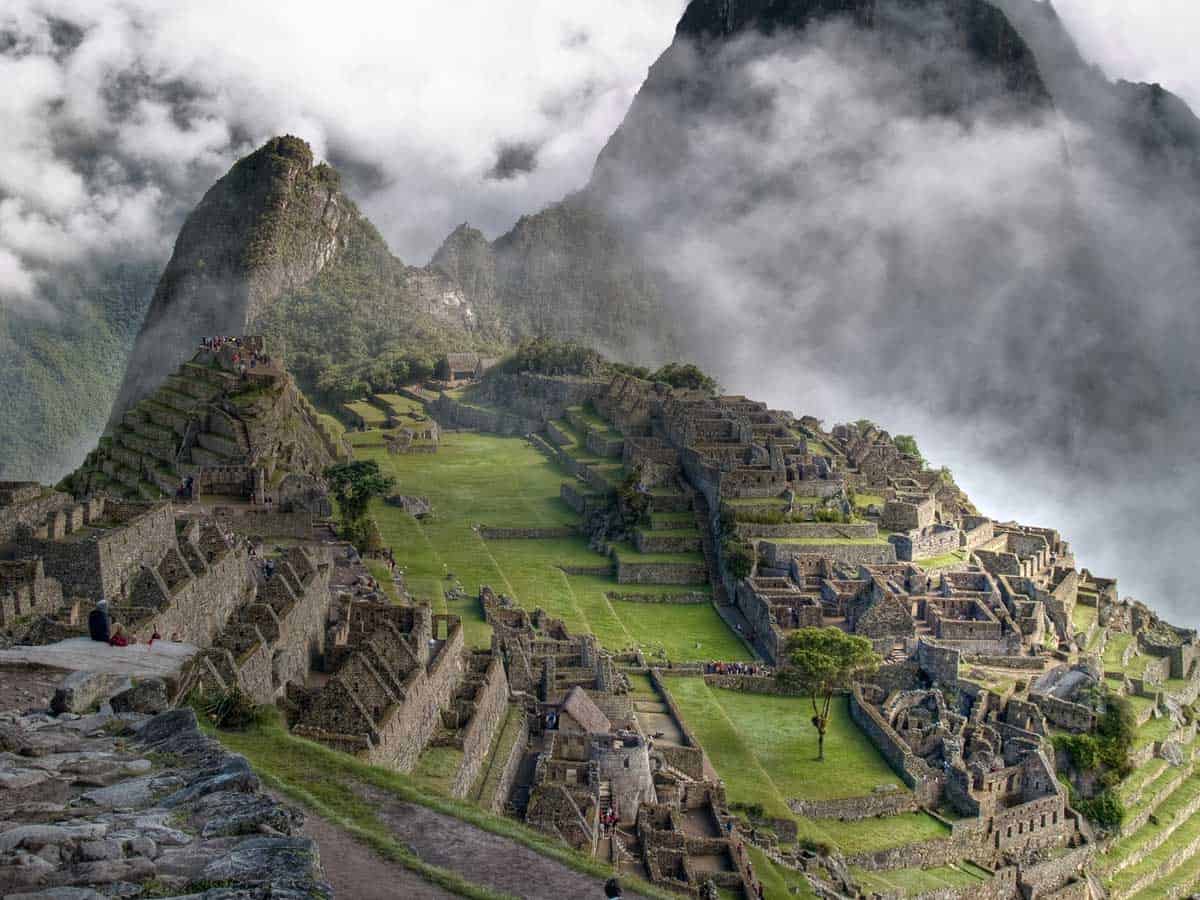 This mystical Inca citadel is one of the most popular places to visit in Peru. Climate patterns at Machu Picchu follow relatively clear seasons, with May to October being the driest time to visit. Just avoid July and August if you're not keen on crowds.
We're often asked about the best time to visit Lima and Machu Picchu because the two are usually combined on the same trip. Luckily, you can enjoy both all year round. Check out our write up on when to visit Machu Picchu for all the details. Have a read of this article on the best time to hike the Inca Trail too!
What is the best time to visit Cusco?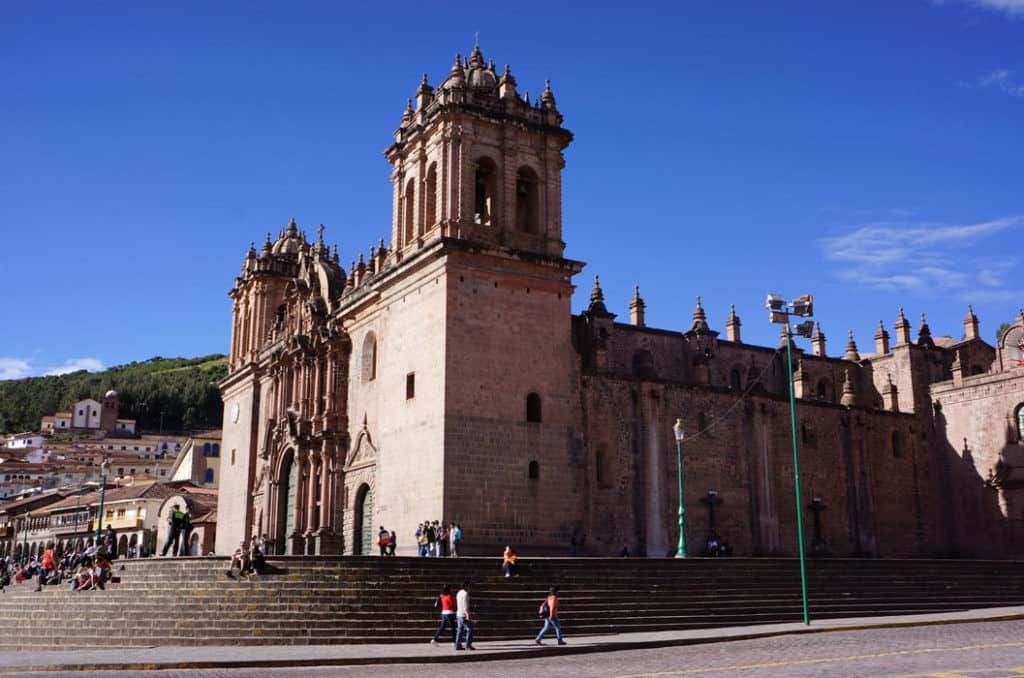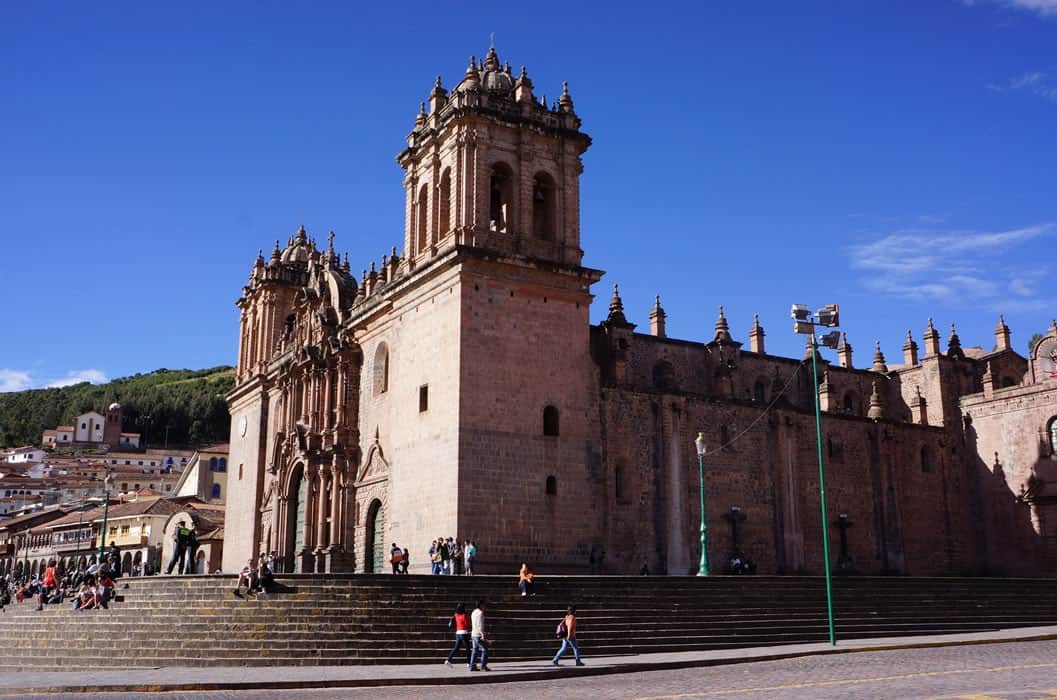 Cusco is at its best between June and mid-September, when there are few rain showers and day temperatures are mild. You might need to buy one of those woolly alpaca hats from the market to keep warm in the evenings! Just bear in mind this is peak season, so you won't be alone at the major sites. Look at our article on the best time to travel to Cusco to help plan your stay.
Best time to visit Rainbow Mountain and Ausangate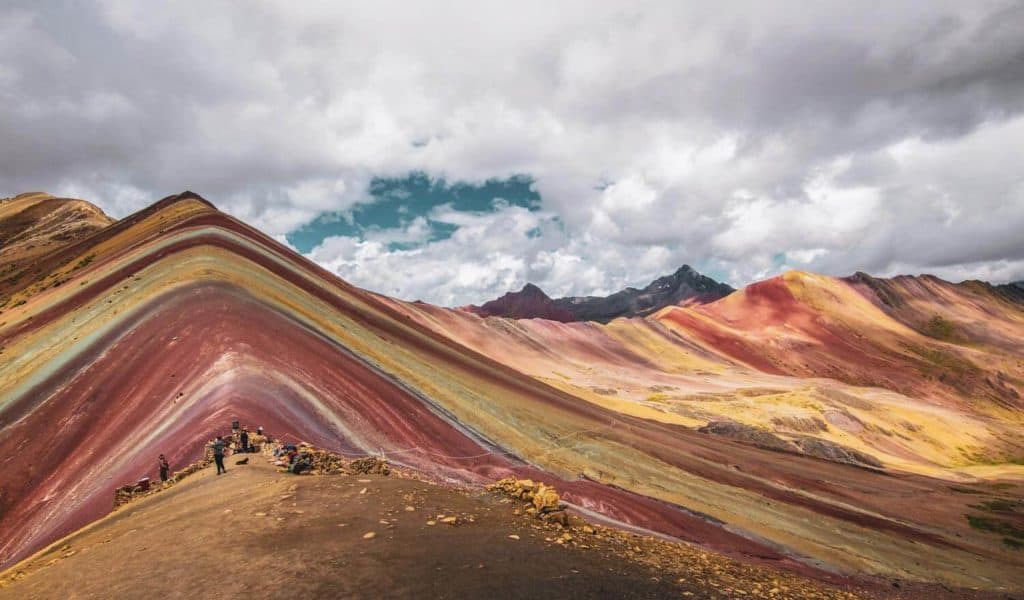 The weather in the Ausangate region and at Rainbow Mountain is a crucial factor in determining when to visit Peru. Climate in the Andes is based on elevation as well as season, with both wet and dry periods. From May to November there is little rain here, and clear skies make for stunning mountain photos. Day temperatures reach 20˚C but nights are cold, often settling at 2˚C, so pack warm clothes if you're hiking.
The optimum time for Rainbow Mountain and Ausangate treks is at the height of the dry season, from June until September. Even at peak times, you won't encounter many other people as these places are pretty remote!
You can visit Rainbow Mountain as part of a longer five-day trek or as an overnight trip.
The rainy season here in the mountains starts in December and runs through to March. Days are wet and warm, with temperatures averaging 18˚C. Nights can still be nippy at around 7˚C. Up in the mountains, visibility is often poor, and sometimes there is snowfall up on the peaks. Rain makes trails muddy and difficult to navigate, so be prepared if you decide to trek during this season.

When is the best time to visit the Peruvian coast?
Don't forget about visiting the coast whilst you're in Peru! The landscape here is desert-like, punctuated with cities and beaches. Lima, Paracas, Huacachina, Punta Hermosa, and Trujillo are all fun places to visit.
The climate here is opposite to that in the mountains, with little rain in summer, and light showers during the cooler, more overcast winter.
October heralds the onset of summer, bringing clearer skies and warm temperatures over the next few months. It's hot and dry, with 35˚C days not uncommon up in the north. This is the perfect time to hit the beach, stroll along the malecón, or try your hand at hang-gliding! If this sounds like a dream vacation to you, then it's definitely the best time to travel to Peru.
However, if sizzling heat isn't your thing, then come between May and October when temperatures are milder. Just be prepared for increased humidity and the grey coastal mists that blanket the shores in winter.
What if I want to surf in Peru?
Want to know about the best time to surf in Peru? It's super important to get a good grasp of the Peru climate if you want to catch the biggest waves, so we've curated the key facts to help you decide just when to go wrestle those rollers!
The waves are at their best in summer between October and March. Sea temperatures are perfect, which makes falling in more enjoyable, and conditions are superb in the north, with consistent swell and sun.
The winter months of June, July, and August bring with them excellent southern swells, often with huge waves that are perhaps better left to the pros! It's cooler than the summer, with a fresh breeze and chilly water giving incentives to stay upright.
The best time to visit Lima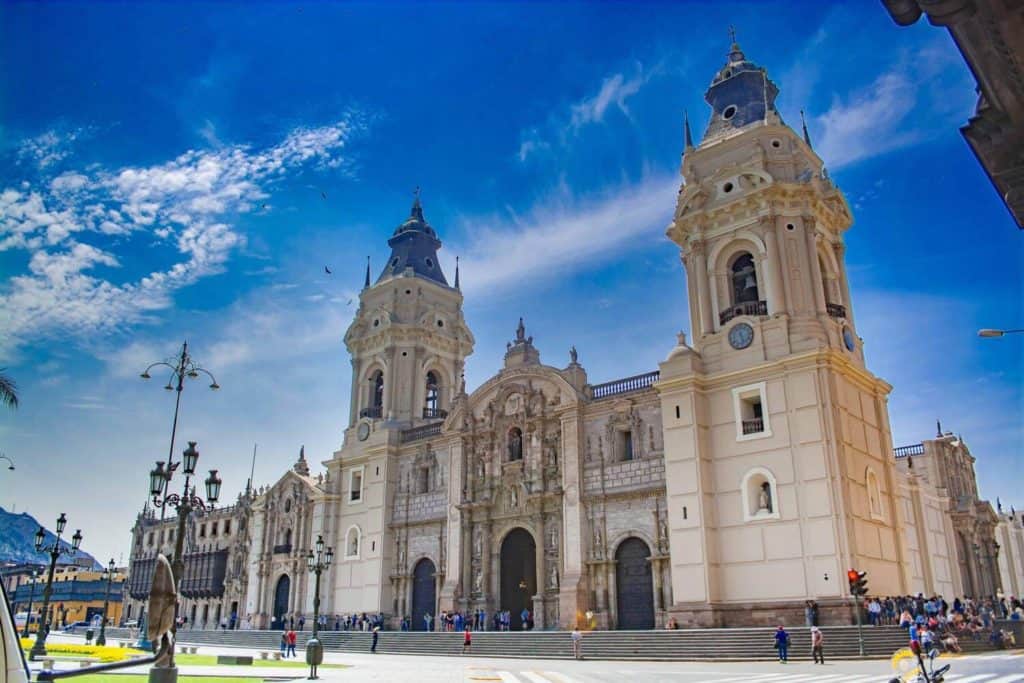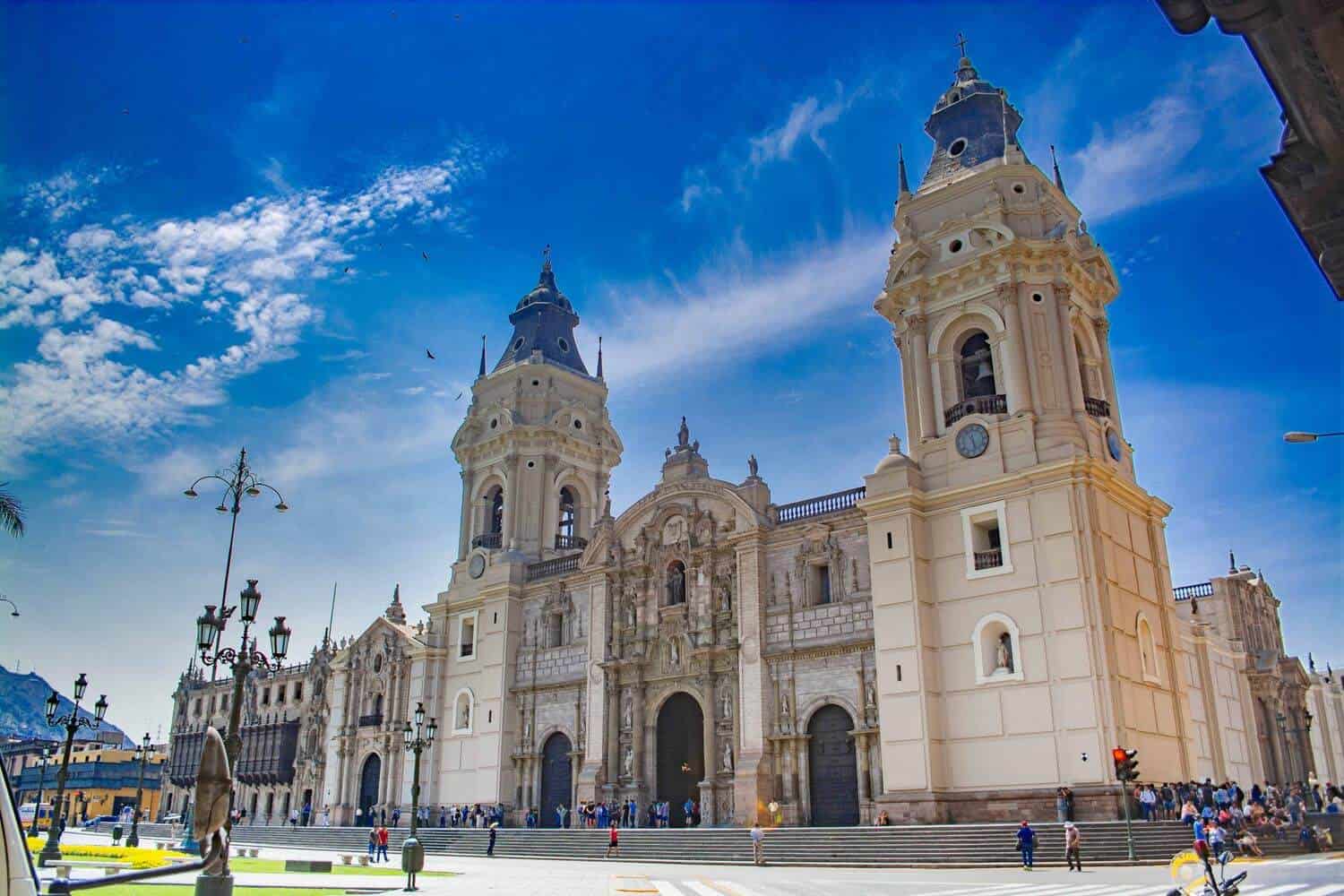 Infamous for its grey sea mist known as garúa, which isn't helped by fumes from the choked-up streets, Lima isn't somewhere you instantly fall in love with. The mysterious ocean fog lingers over the city from June to October, contributing to mild temperatures and high humidity. However, you don't go to Lima for the weather. You go for the restaurants, shopping centres, and the cultural diversity.
Many say that the best time to visit Lima is between December and April when the weather is sunny and warm. Yet we kind of like the mist. It's moody, mischievous, and a little bit magical to experience.
People sometimes wonder about the best time to go to Lima and Machu Picchu, as a visit to one goes hand-in-hand with the other. Luckily, it's possible to explore them both at any time of year.
Best time to visit the Amazon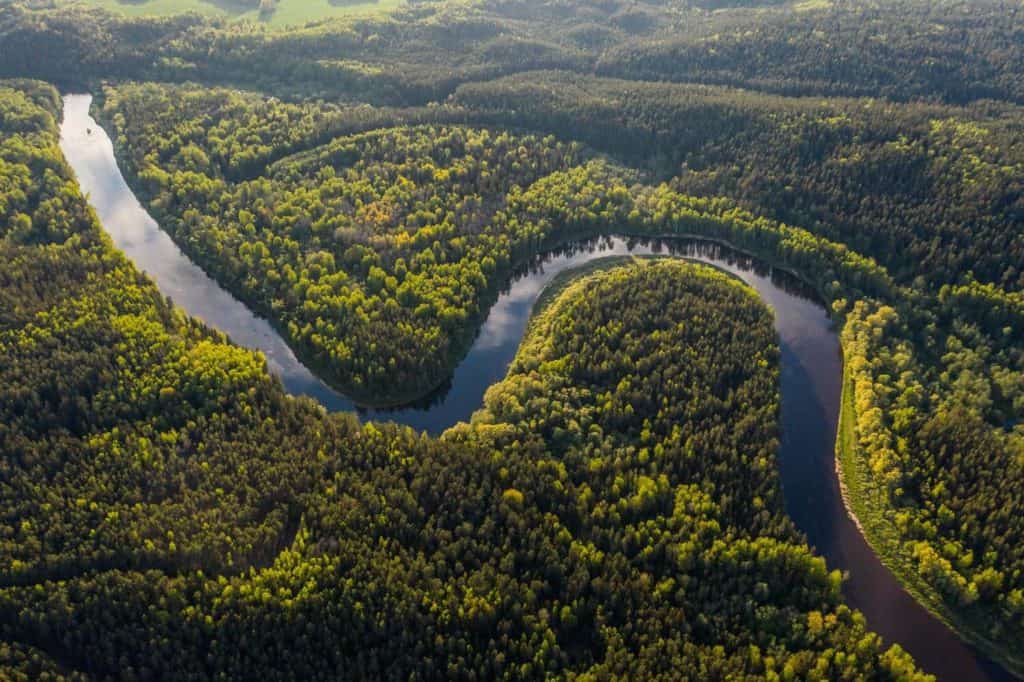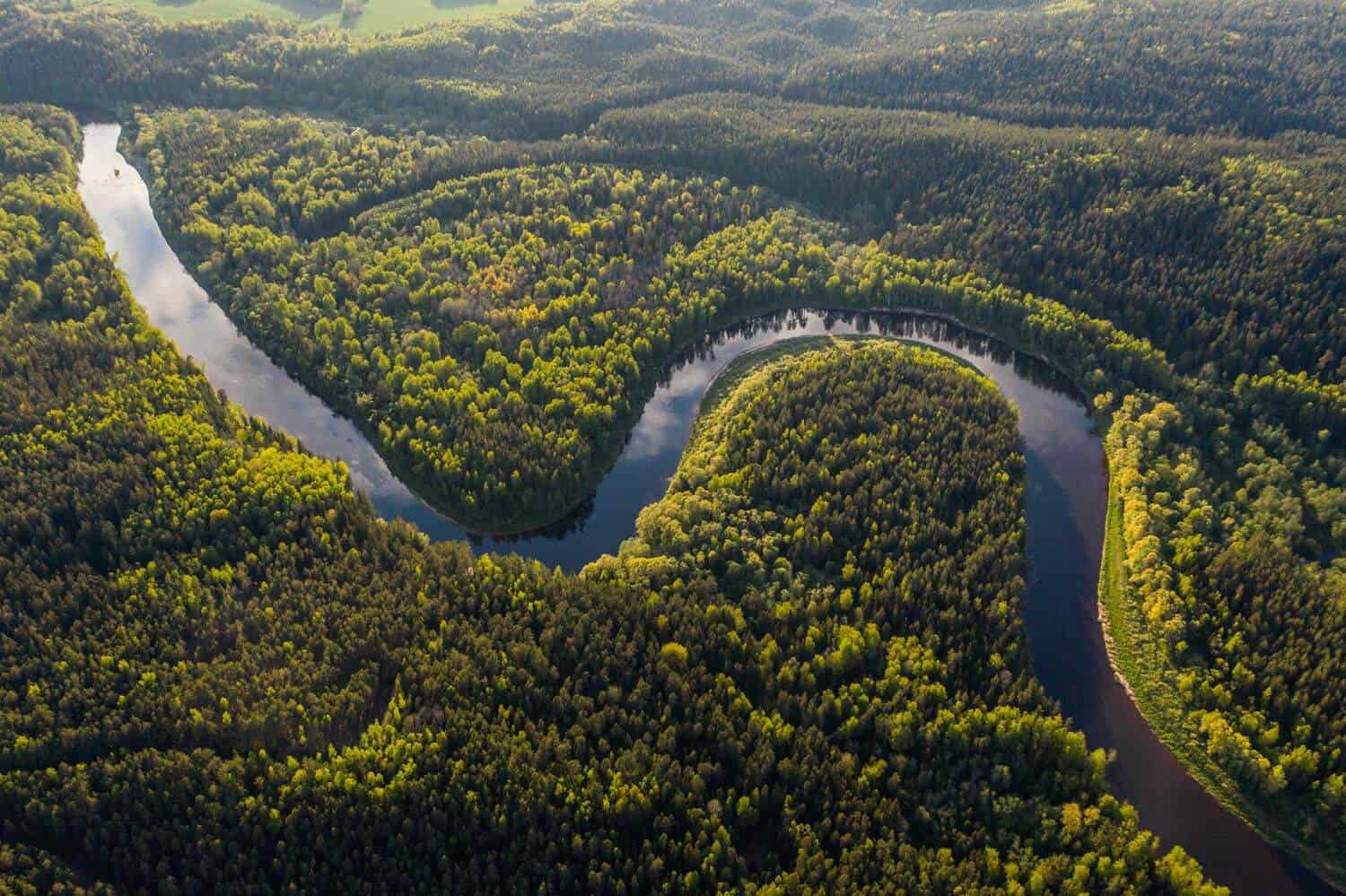 One of the things many of our travellers want to know is when is the best time to visit Amazon rainforest locations? Our answer is always "it depends on where you want to go".
The first hurdle is deciding which area to explore. Iquitos up in the north has a very different climate from Tambopata and Manu National Parks down in the south near Cusco. So, you can't truly put them all in one basket when it comes to discussing the best time to visit Peruvian Amazon regions.
In a nutshell, the Amazon is hot year-round. Temperatures average 25˚C, and there's no real distinction between summer and winter. There aren't wet or dry seasons either – just a variation on a theme of rain, which we think is all part of the rainforest experience.
As a rule, May and June are the best time to visit the Amazon in Peru. Water levels are high enough for boat trips, but rainfall isn't so frequent that it puts a dampener on your adventure. Wildlife viewing in these months is excellent as animals are spotted more frequently around lagoons and waterways.
When to visit Iquitos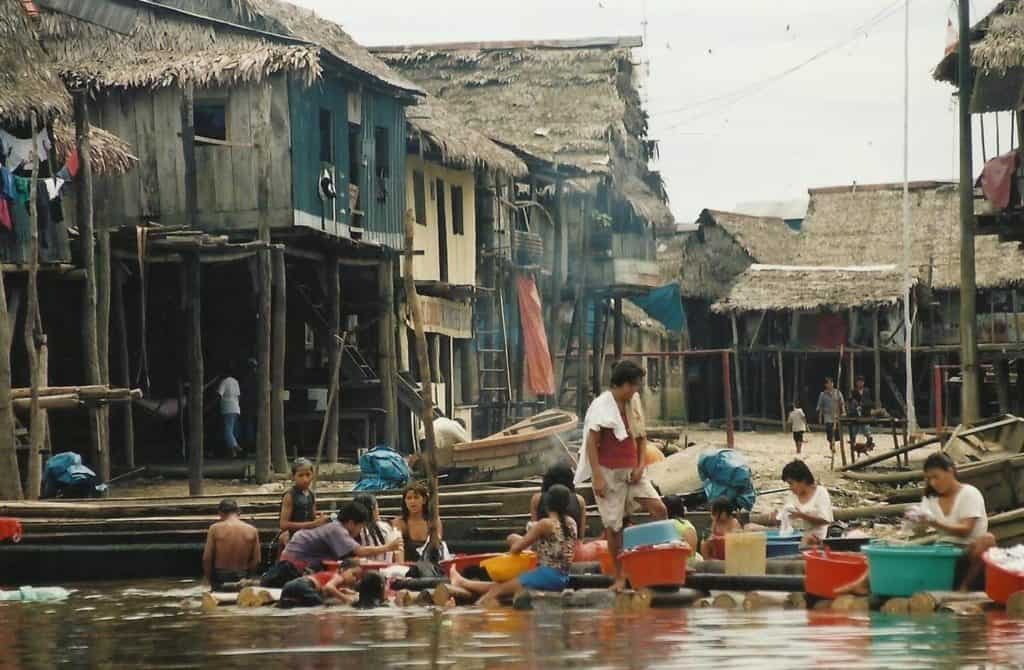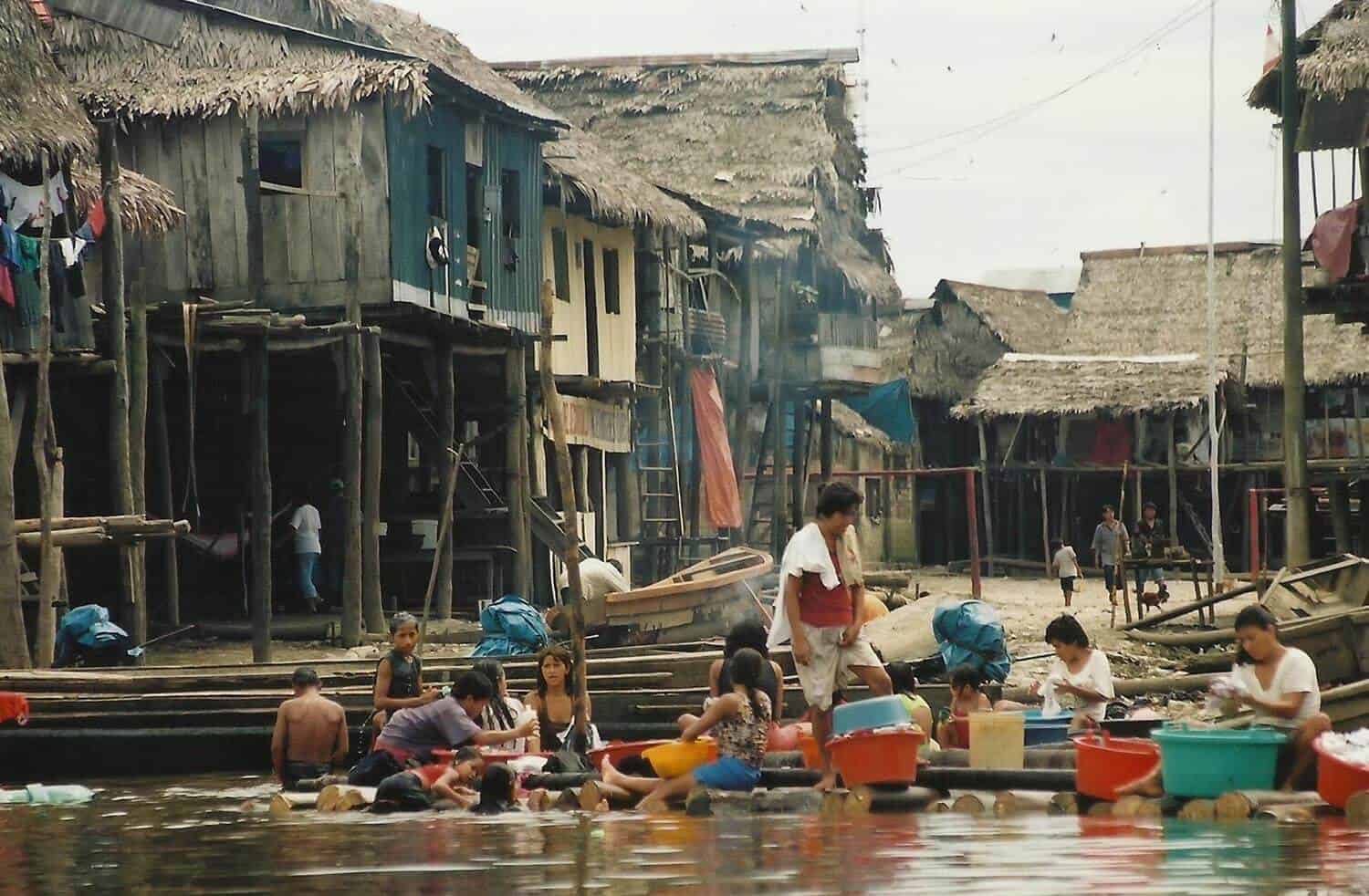 Iquitos is famed for its river cruises, so water levels are a major factor in deciding the best time to visit Peru. Amazon boat rides are better when the river is high, and you can access the flooded forest and see wildlife gathered on the remaining patches of dry land. December through May is the high-water period, with levels falling from June to November.
Did you know that Iquitos itself has its own microclimate? You can be soaking up the sun in one part of the city while another district is battling the rain. Strangely, Iquitos can become a bit of an "urban heat island" at times, when the hot air lingers, making the rainforest feel cooler than the town!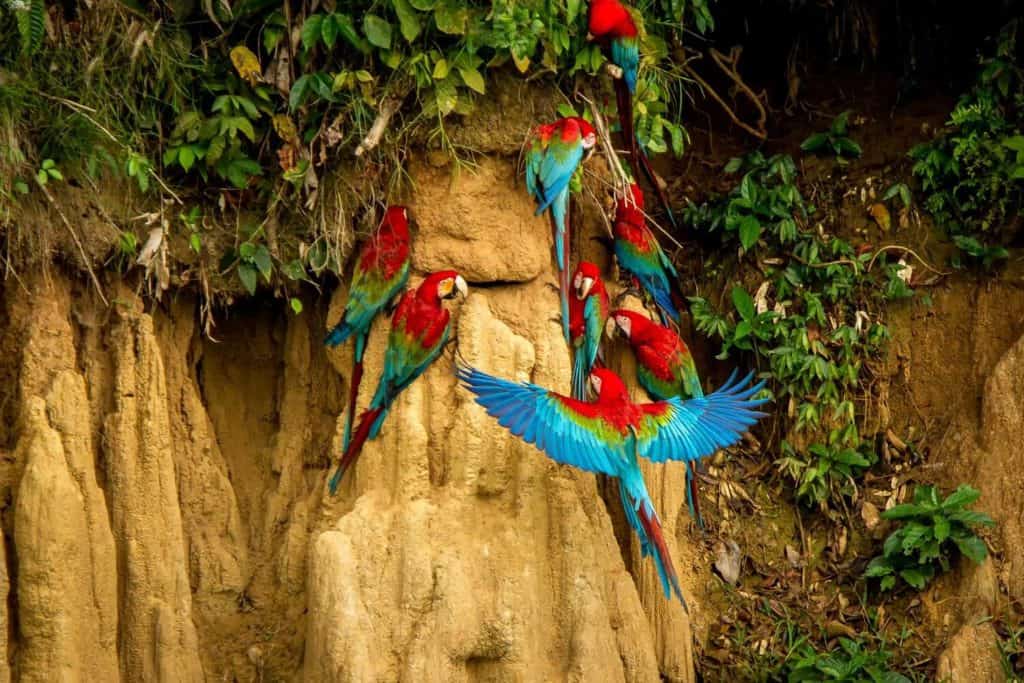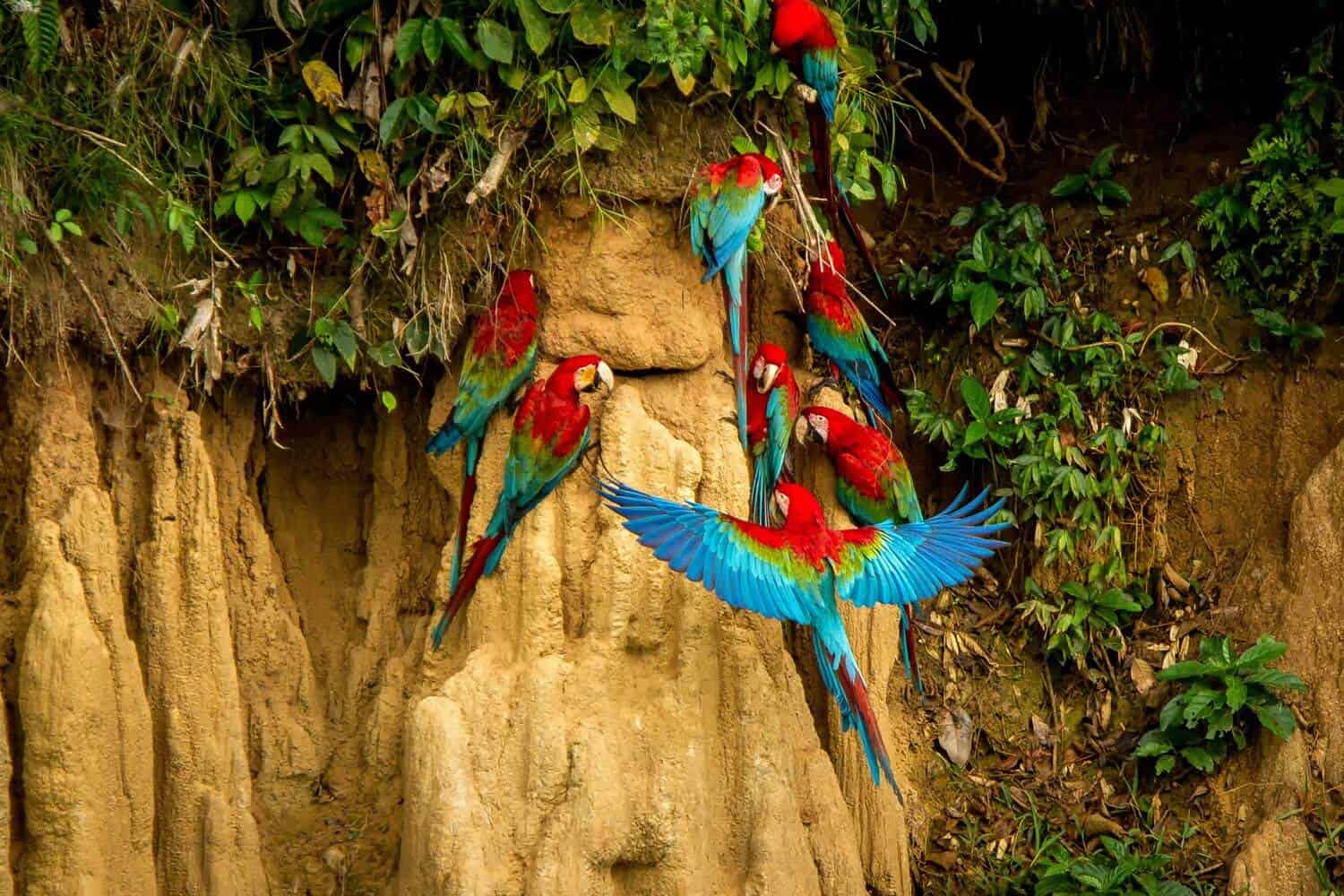 When to visit Tambopata and Manu National Parks
The best time to visit Amazon lodges down in the jungles of Tambopata and Manu is between June and September. These months are a little cooler with less rain than the summer. Things hot up from December to March, when heavy afternoon downpours make the rainforest rather steamy.
If you want the best of both worlds, come between March to June, when the rain isn't oppressive, and water levels are high enough for wildlife viewing to be fabulous!
As you can see, when it comes to the jungle, there's no best time to go to Peru. Amazon adventures are all linked to the weather, so whenever you visit, you'll have a blast!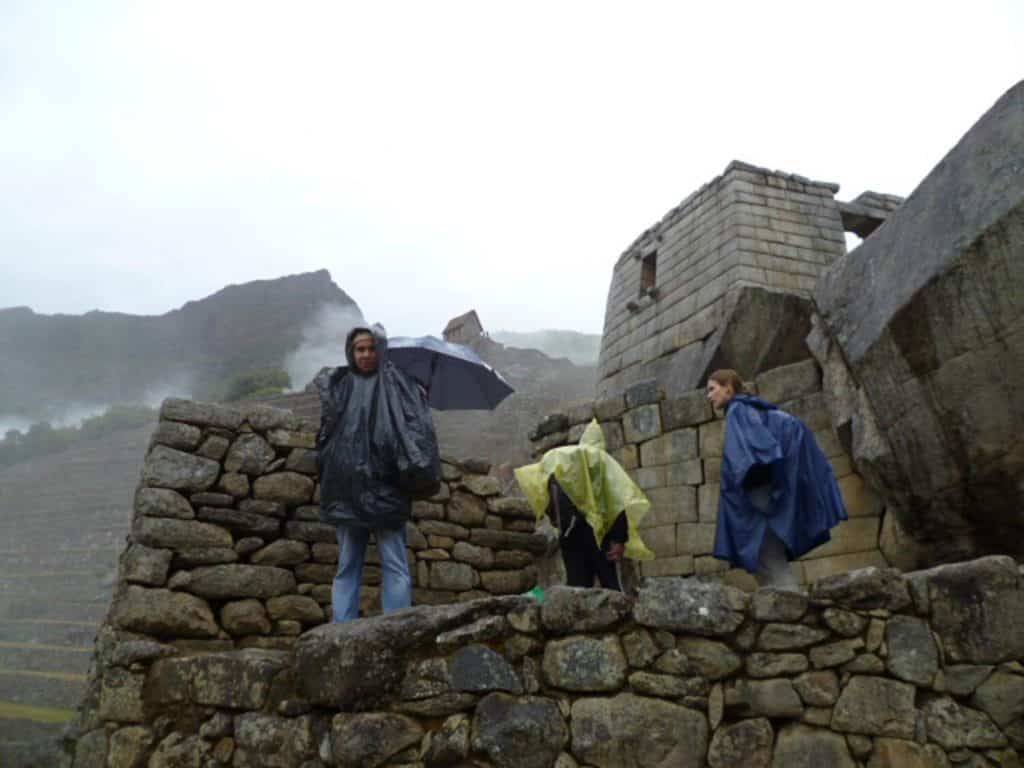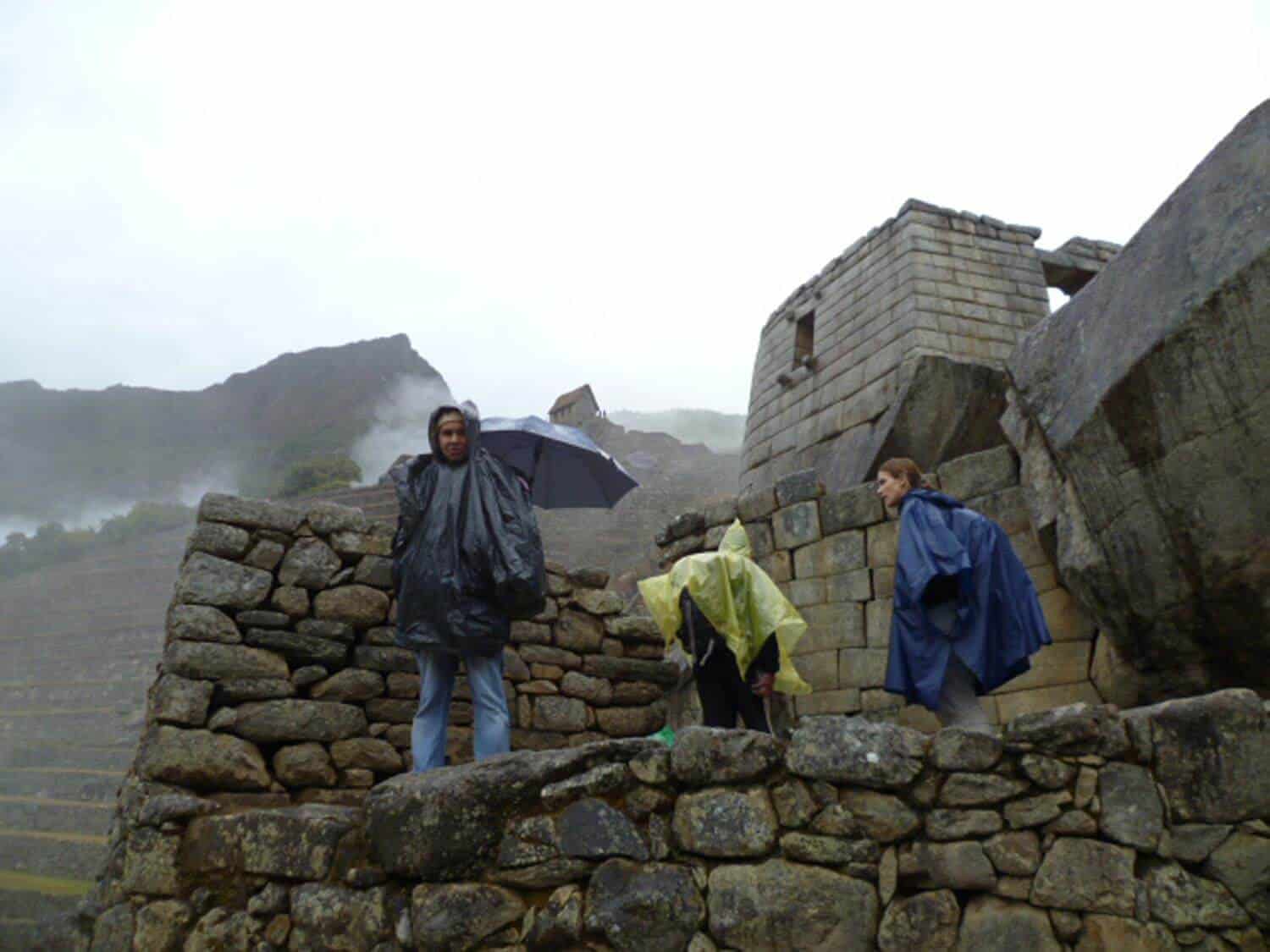 What about the rainy season in Peru?
Most of us shudder when we contemplate the possibility of rain on our holidays. Yet don't dismiss it as a bad thing. Rain can enhance your experience, creating a bit of atmosphere and intrigue. Remember, clear, sunny days can get a bit monotonous after a while, and the best months aren't always the driest!
For example, February is a great time to visit Machu Picchu. With the Inca Trail closed for maintenance, it can feel like you have this awe-inspiring citadel all to yourself! The more consistent rainfall means that it's also more likely to be enshrouded in an enigmatic mist, making it even more mysterious. And low season also means cheaper prices! Expect to find some great deals if you travel to Peru at this time.
Still keen to know more? Then check out our dedicated article on the rainy season in Peru! 
Final thoughts on when to visit Peru
So, there you have it, one epic post which has hopefully spilt the beans on the complexities of the Peru climate. Has it helped you decide when is the best time to visit Peru? The ultimate answer is that there is no bad month to explore the country, and that weather, in all its forms, can enhance a holiday in ways you probably never imagined.
Still have questions about the best time to go to Peru? Then chat to our experts who have experienced the sites in all their glory, come rain or shine. In the end, Peru will deliver, no matter when you visit.
Like it? Pin it!