I recently hiked from Lares to Machu Picchu on one of Apus Peru's signature Clean Up Treks. Altogether we were a group of 9: a family of 5 with 3 girls under 12 years old; a father/daughter pair; a teacher; and me! The trek was our Lares to Machu Picchu route. This 4 day trek combines three days of hiking with 2 nights camping, and ends with a visit to Machu Picchu.
>> Check out all of our Lares treks!
Starting Out on the Lares to Machu Picchu Hike
On Day 1, we travelled from Cusco to Ollantaytambo and then up into the Patacancha valley. Here our guide, Herbert, got us to do some team preparations.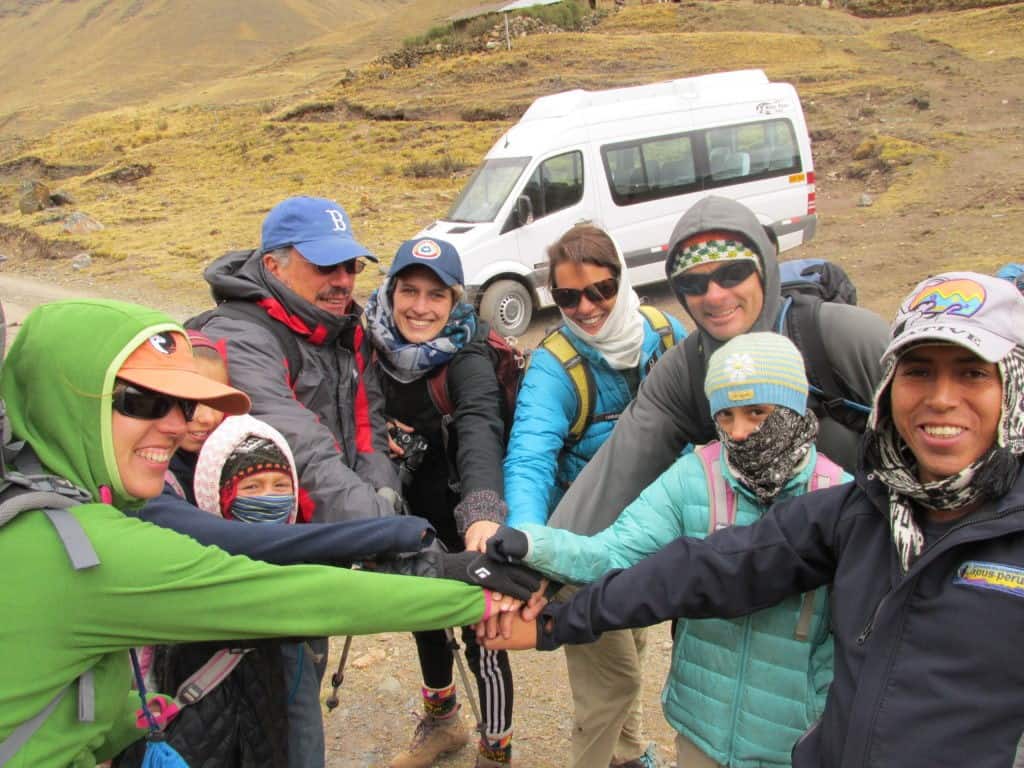 It wouldn't be a Clean Up Trek without a little garbage-collecting as we hiked. As we made our way up to the 4100 m pass, we collected trash located around the road side. We managed to collect an astounding two big sacks full of rubbish! Just goes to show how important our Clean Up Treks are. These are an integral part of our commitment to be environmentally responsible while we trek. Read more about what we're doing to be responsible trek operators.
One of the best things about the Lares to Machu Picchu hike is the opportunity to visit local Andean communities. We passed through Chaullacocha and Chupani, two communities that have worked with Apus Peru's sister non-profit organization, Threads of Peru, to promote their traditional textiles. Apus Peru also employs a lot of field staff from Chaullacocha and Chupani, including porters, chefs and muleteers.
As we passed through more local communities, we gave out bread to the locals as there are literally no bakeries around for miles.
Three of our youngest group members were especially keen to interact with the local children. Here's the Apus Peru Lares to Machu Picchu Clean Up team photo, where you can see the new friends they made!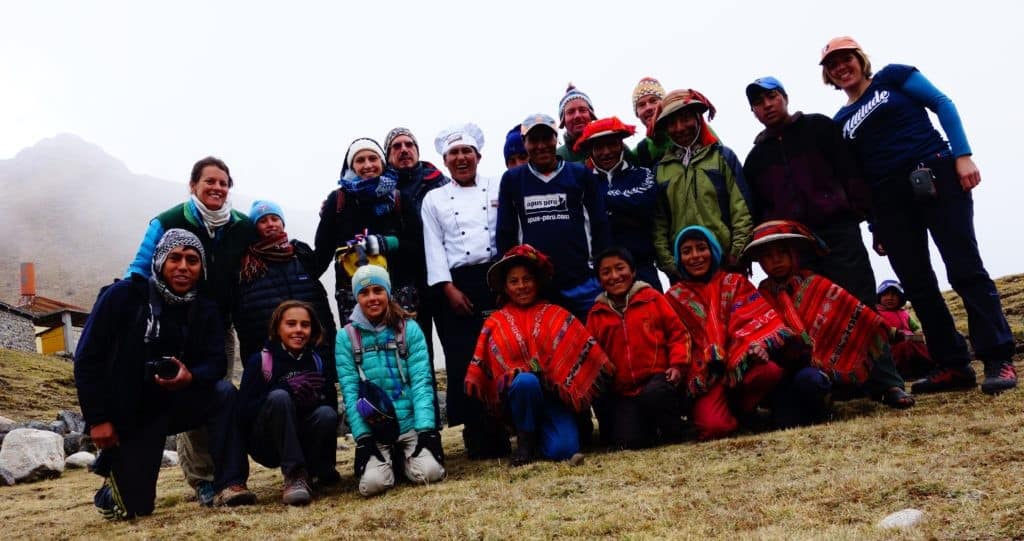 As we visited these remote communities, we also had the opportunity to buy some of their hand-made textiles. This is a great way to further support the communities we trek through, and a great way to directly connect with the people who made our new souvenirs.
Lares to Machu Picchu: Day 2
Day 2 began well and ended better! After a fair spell of rain, it dried up just in time for a dip in the thermal baths near to Lares. The Lares hot springs are very popular among locals, and the perfect remedy for sore muscles! The hot springs also doubled as our final night's campsite.
What a sense of accomplishment: During the course of the Lares to Machu Picchu trek, we had collected 7 and a half bags of rubbish! Not only that, but we didn't pass another soul on the trail. What a lovely experience to be just us and the mountains!
Last but not least, our trek culminated in a well deserved visit to Machu Picchu.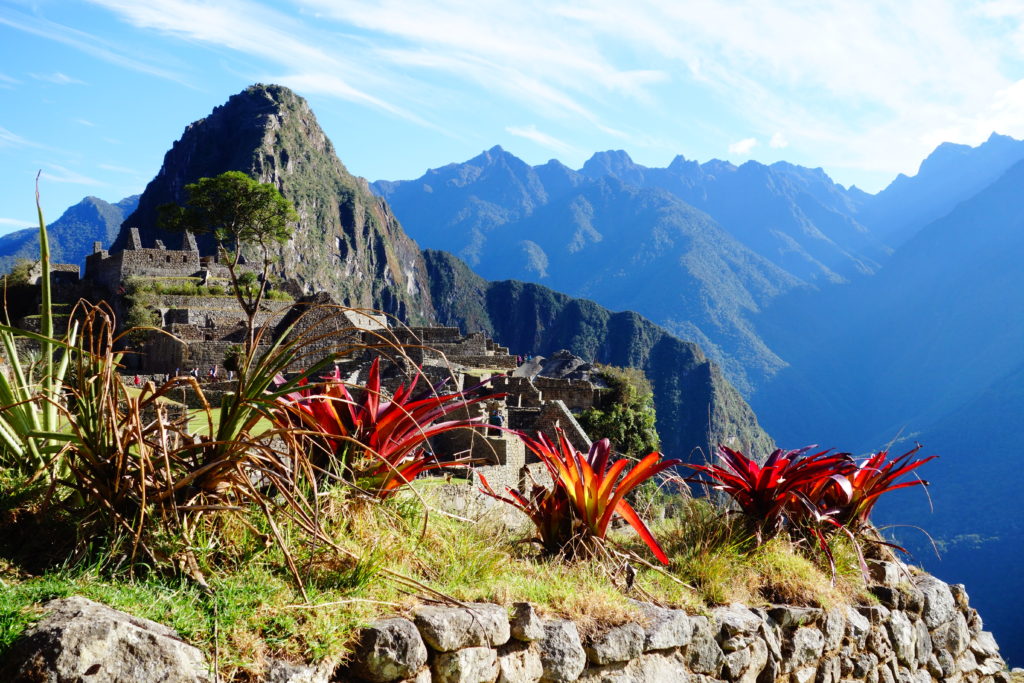 RELATED:
Written by Matt Waugh. First published on 17th September 2014. Photographs by Matt Waugh and Sophia Kohler. Updated on 14 October 2019.