If you're planning to do a hike in Peru, you'll need to spend time acclimatizing for 2 or 3 days first, and the most logical place to do this is in Cusco. Wondering what to do in Cusco for 3 days? You've come to the right place!
In this blog, we'll share some of our best Cusco itinerary ideas – whether you have one day, two days or even three days in Cusco.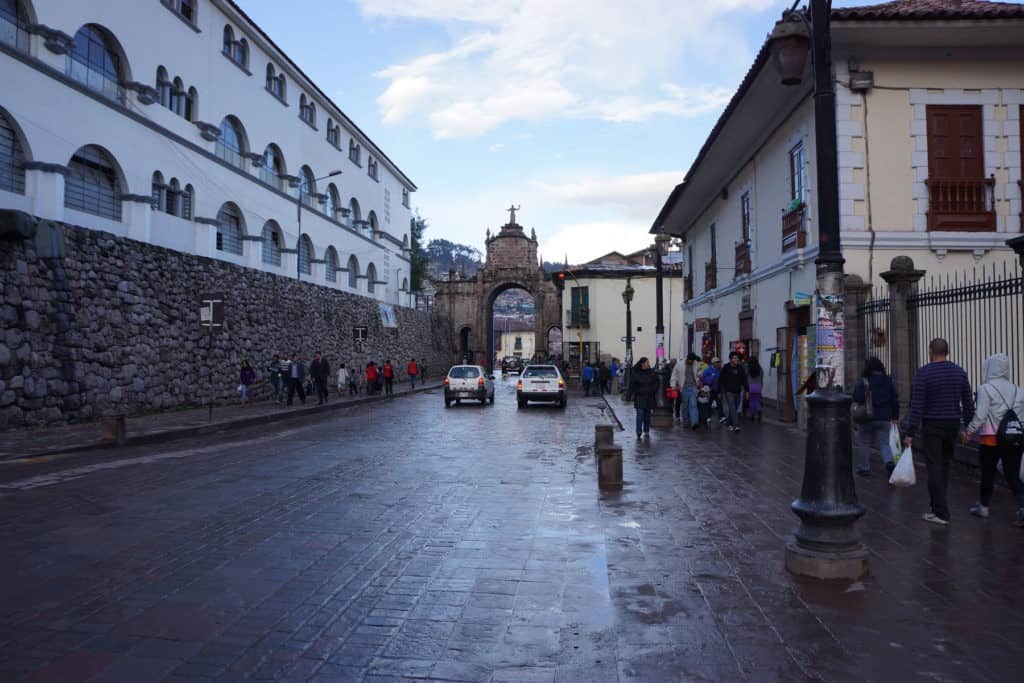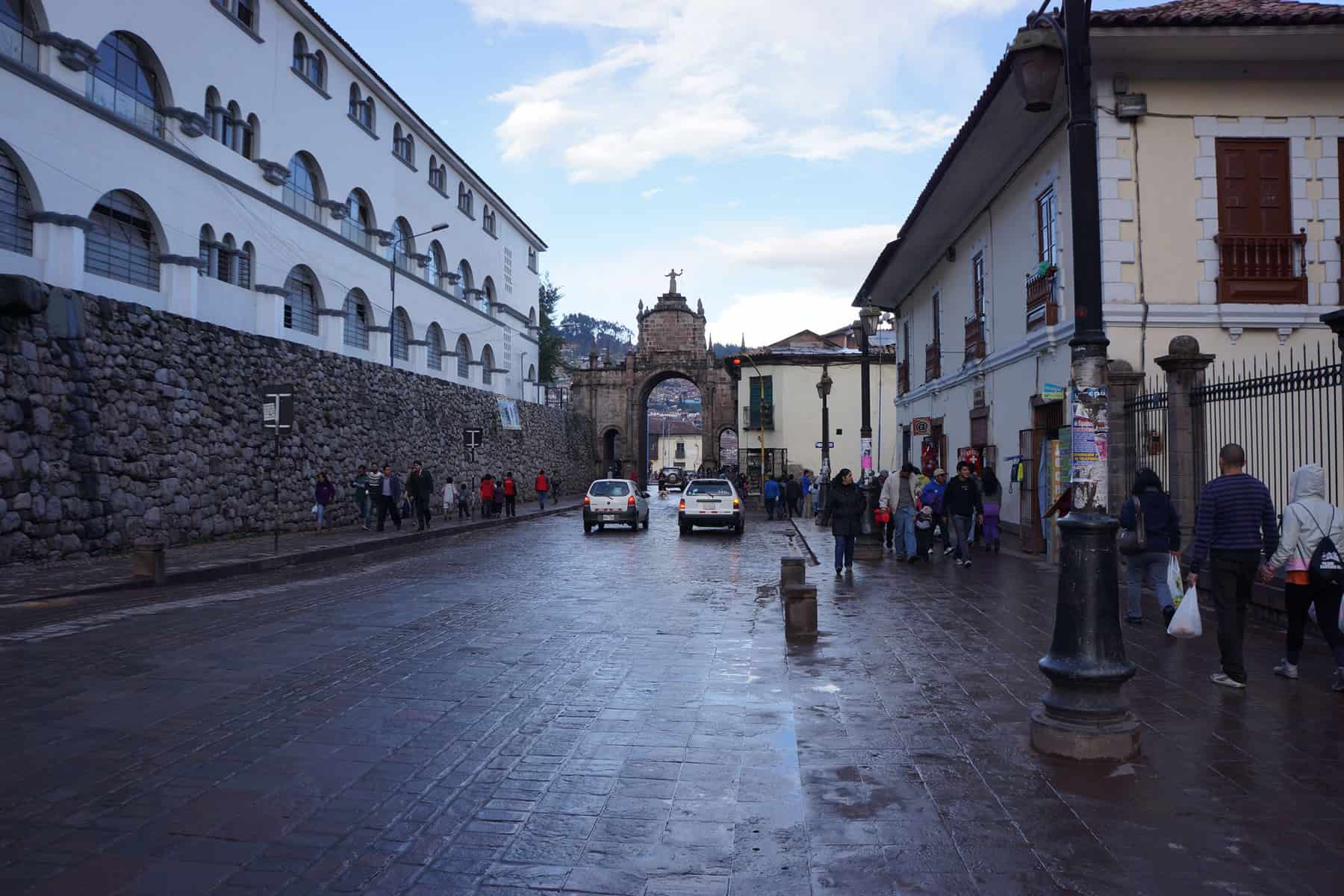 Wait – Is It Cusco or Cuzco?
First of all, Cusco and Cuzco are the same thing; they refer to the same place, so don't get confused when you see different spellings!
You may find that different sources such as UNESCO or Lonely Planet refer to the city of Cusco as Cuzco, spelled with a "z". In fact, in 1983, UNESCO declared the city as a World Heritage Site using the title "City of Cuzco".
However, locals spell the name as "Cusco" with an "s" based on a cultural aspect. In the original Quechua pronunciation, the "z" sound was not part of the ancient Quechua language. In fact, 40 years ago authorities banned the use of "z" in all publications in order to promote the "s" spelling.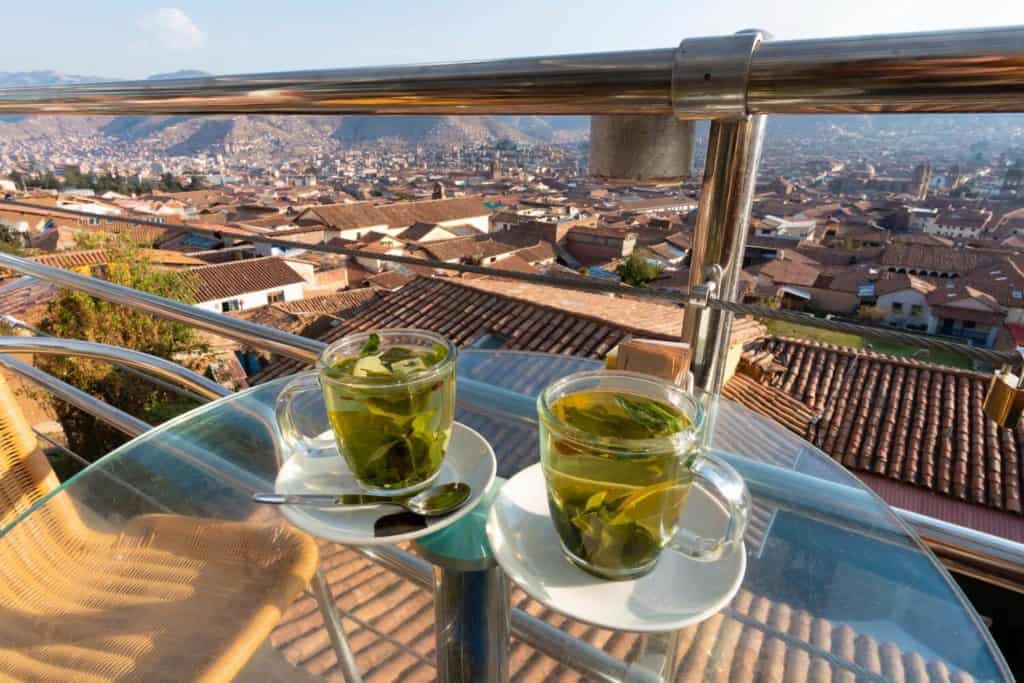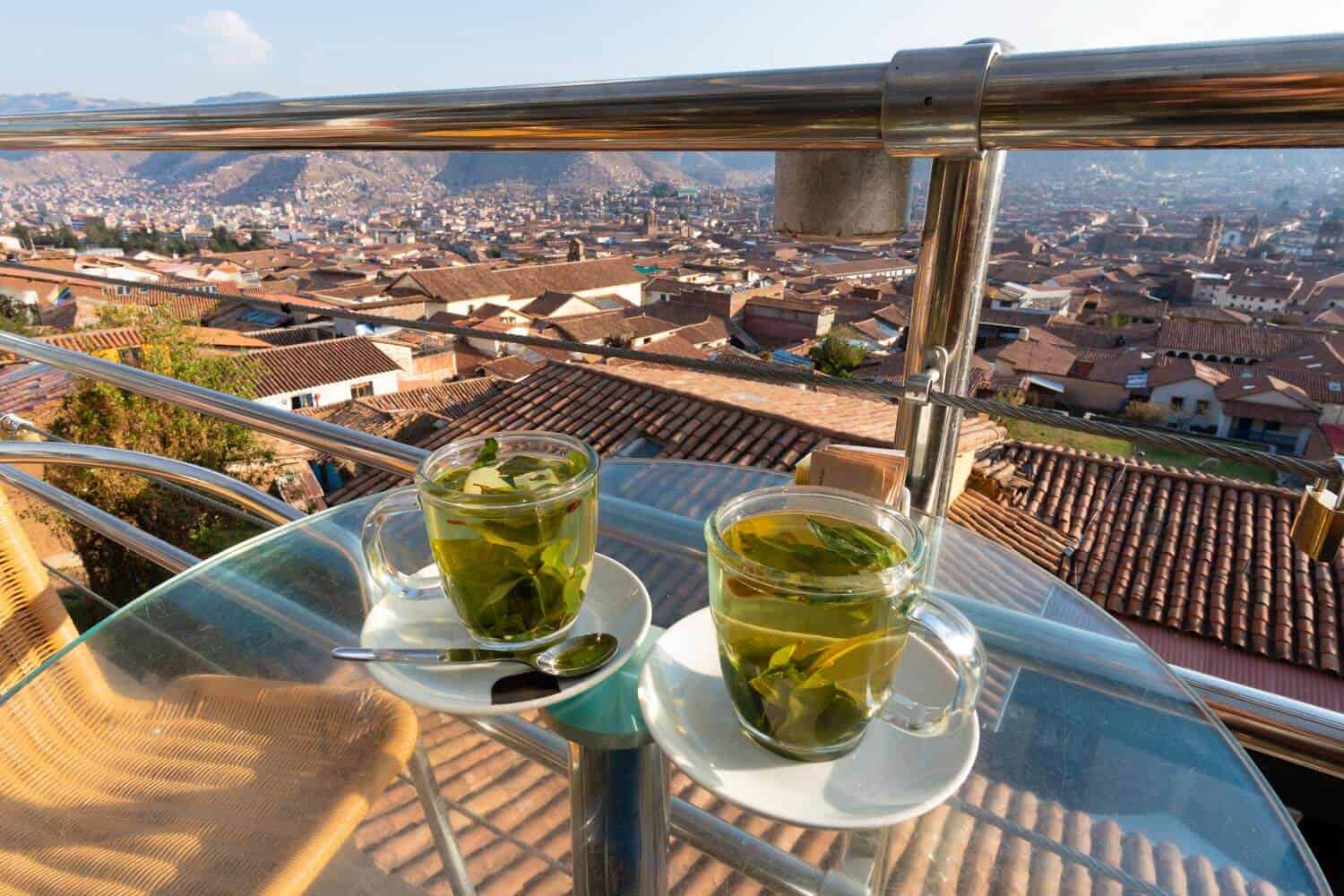 When You Arrive in Cusco, Beware the Altitude!
Cusco is one of the most high-altitude cities in the world. At 3400m (11,154 feet), you are likely to feel the rare thin air the moment you step off the plane. It is harder to breath as there is less oxygen in the air.
You need to be especially kind to yourself if you only have one day in Cusco as your body will need to adjust – and some people find that quite hard. If you never have been at altitude before then be kind to your body! We've suggested lots of exciting things to do in Cusco but if your body says it's too hard then head to your hotel to rest.
Check out our post tips on how to acclimatize.
How Many Days is Enough? The Ideal Cusco Itinerary
In general, if you can allow more than one day in Cusco we strongly say – DO IT. There is so much to do in Cusco (and around Cusco) that you could easily spend a week and still be discovering things that make you go WOW!
When planning your visit, we think 2 to 3 days in Cusco is ideal, and then a further 2 days in the Sacred Valley. However, not everyone has that luxury so read on for our recommendations for stays of one, two, three days or more.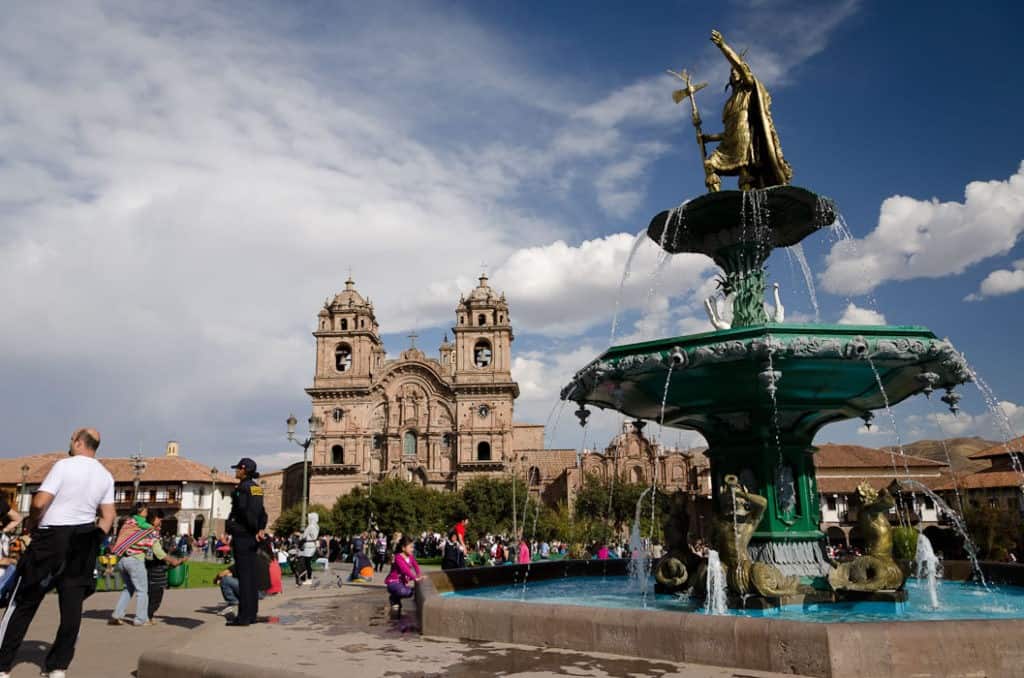 What to Do in Cusco for a Day: When You Only Have 1 Day in Cusco
Someone asked me recently, "If you had just 1 day in Cusco what would you do?".
I thought of the best things to do in Cusco Peru, like visiting the vibrant markets, the cobble stones streets, and sitting on a bench in one of my favourite plazas watching the colourfully dressed locals wander by.
I also thought about soaking up the rare mountain sunshine, having kids approach you for a shoe shine, the smell of anticuchos, a delicious meaty street food floating through the air. In the same way,  I started thinking about how did the Incas build the foundation of the city, and how the churches are built above them.
One thing for certain, if you have just one day in Cusco, you won't want to miss the beauty of the main square, the Plaza de Armas, during the day or even better at night. This plaza has a special energy, so take a moment to walk it, catch your breath and appreciate the multicultural scenery. It's one of my favourite places in Cusco!
Yes, with one day in Cusco you can appreciate a lot of its fascinating history! Take inspiration below in order to craft your own 1 day itinerary in Cusco.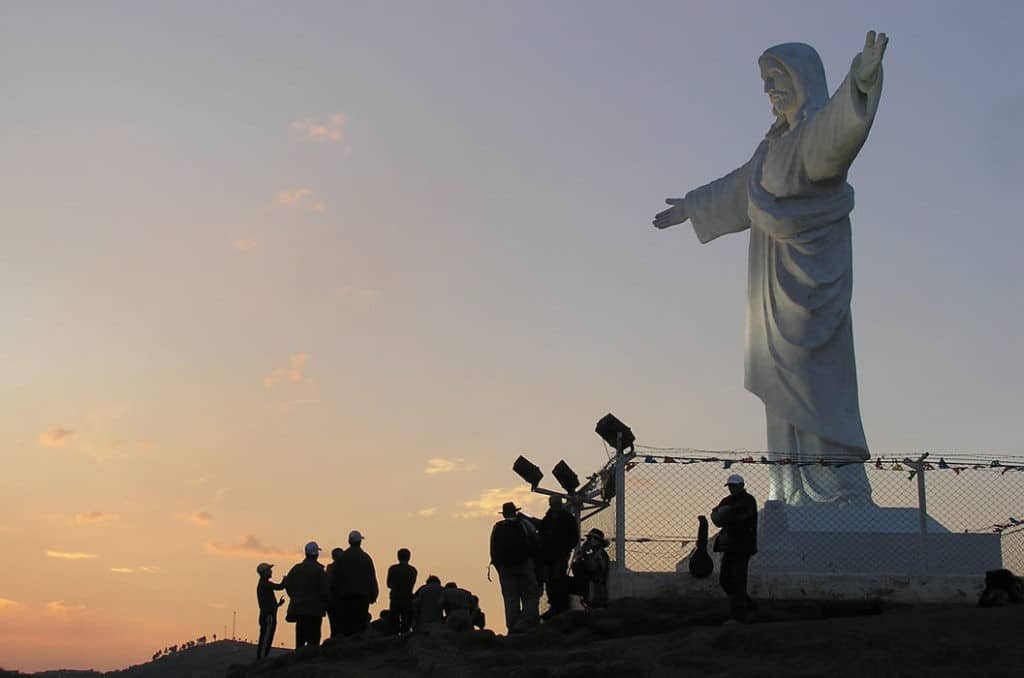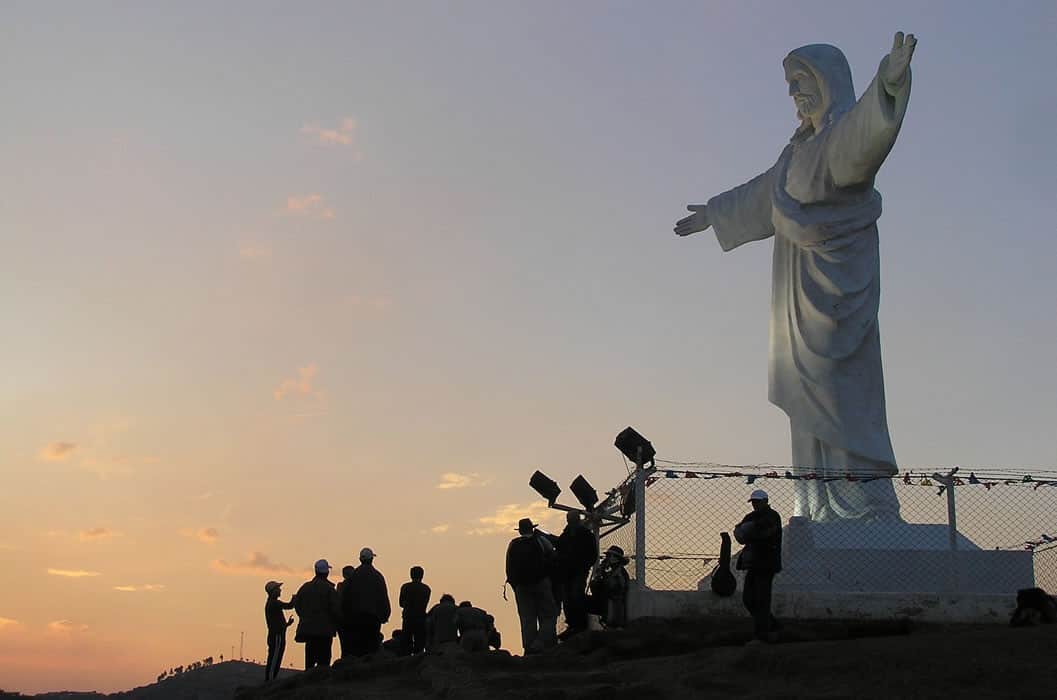 Spending 2 Days in Cusco? Some Tips for a Cusco 2 Day itinerary
So, you have two days in Cusco! This is the case for most hikers, as any reputable travel agency will tell you that you need at least two nights at altitude before heading off on a hike.
That said, if you can afford the time, spending just 2 days in Cusco is a bit of a mistake. To start with, if you are allowing just 2 days' acclimatisation, your body is really going to feel it when you start going up above 4000 metres – as you will, no matter which trek you do, whether that's the Inca Trail or one of the Inca Trail alternatives. In short, two days is the bare minimum needed and 3 days is far kinder to your body.
Plus, Cusco and the Sacred Valley offer so much more than what you can do in 2 or even 3 days if you want to delve deeply into the culture. But if you're limited to planning a 2 day Cusco itinerary, we recommend heading straight to the Sacred Valley where you can spend one or even both days taking in the sights and letting your body acclimatize. We have lots of tips here for planning a Sacred Valley tour.
How to Spend 3 Days in Cusco: The Perfect Cusco 3 Day Itinerary
Though we would always recommend more, three days in Cusco is a great amount of time to explore this city and learn more about its unique culture. Here's how we would break it down.
Day 1: Explore Cusco City
First up, I'd go slower on day one. Take more time to enjoy the sights, wander in the markets and slowly sip your coca tea. If you've just arrived, you may be feeling the effects of the altitude, plus, you are on holidays, after all!
If you arrived the day before your Cusco 3 day itinerary begins or you've got energy to burn, then you might be up for something a little more engaging. What's great is that if you've only got one day in Cusco, this doubles as a pretty awesome 1 day itinerary in Cusco, too!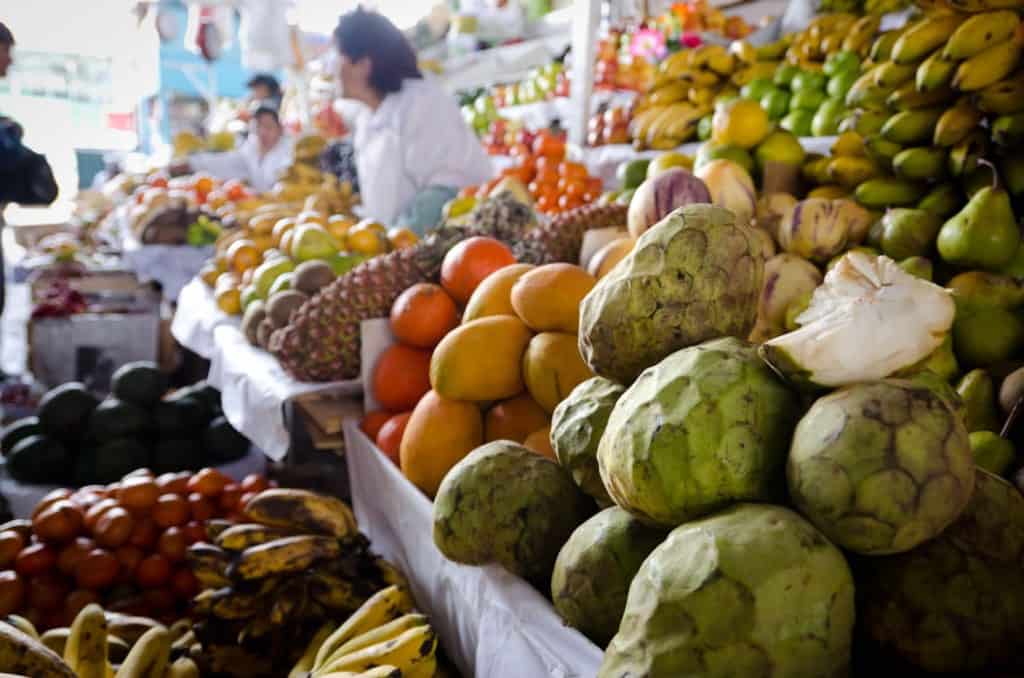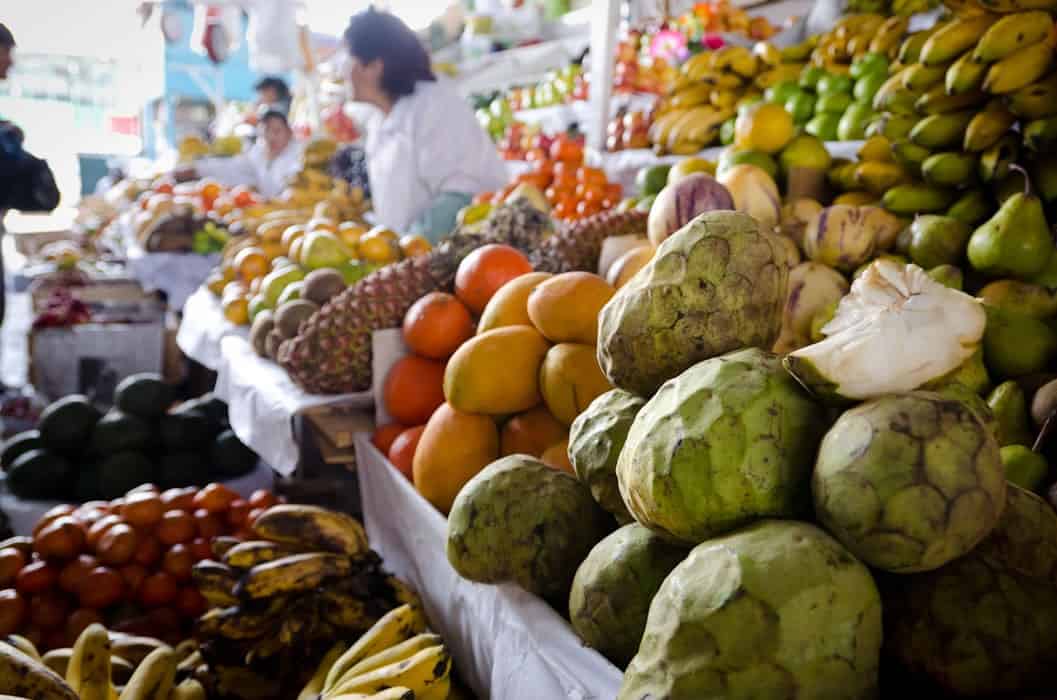 First Stop: Cusco Markets!
If I had just one day in Cusco, I'd start early by heading to the San Pedro market. There you can grab a freshly made juice for breakfast, just like the locals. Markets are busy especially in the morning and you can see brightly coloured locals going about their business. Don't miss the fresh fruits section and see if you can buy some fruits you've never seen before. You'll also want to check out the stalls that sell ancient Andean remedies. Dried alpaca foetus anyone?
Visit Some of Cusco's Ruins
Next, head up to the amazing Inca fortress of Sacsayhuaman. It's a steep walk so it's better to take a taxi or even splurge for a guided tour – like our full day tour of Cusco & the 4 Ruins.  Sacsayhuaman not only provides you an awesome view of the valley of Cusco – right out to Ausangate mountain on a clear day – it also showcases just what incredible builders the Incas were!
San Blas: Cusco's Artist Quarter
If you took a taxi up to Sacsayhuaman, why not walk back down to the city centre from there. This is a great thing to do especially if you're planning a hike later in your trip. It will help you prepare, just to get some of the high altitude air into your lungs!
Follow the trail down back to Cusco, passing the church of San Cristobal with its amazing view over the Plaza de Armas, and then over to the artisan quarter of San Blas. Honestly, you could spend half a day in San Blas alone, wandering from cute boutique to funky art shop and soaking up the colourful atmosphere of the narrow streets.
If you're ready for lunch, there are loads of great places to discover. We love Pachapapa and Green Point is popular among vegans and vegetarians.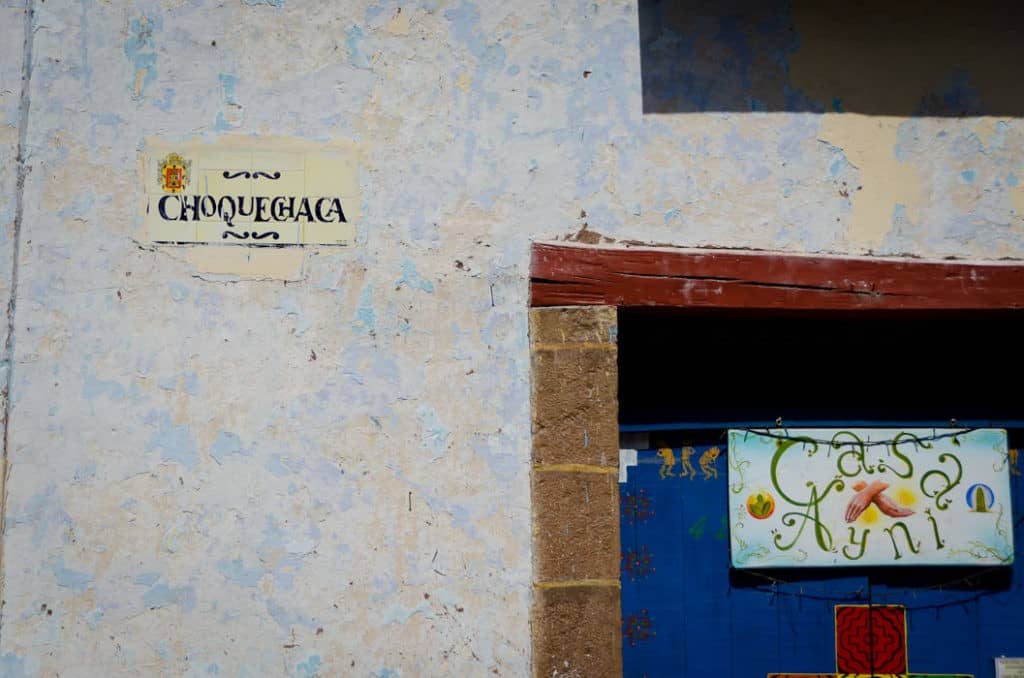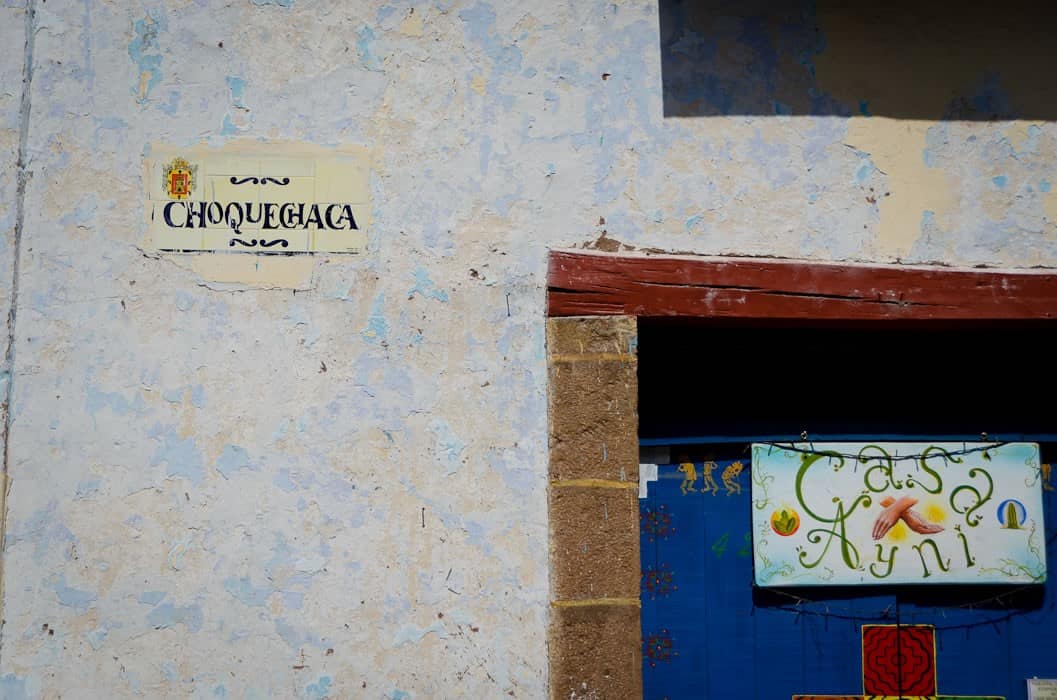 The Plaza de Armas, Q'oricancha & More Cusco Must-See Attractions
If it is your first day in Cusco you might be feeling the effects of altitude by now – shortness of breath, tiredness and even a headache. It might be time for a rest at your hotel and, if you haven't had lunch already, a delicious meal nearby.
When you're ready to keep exploring the wonders of Cusco, you have some options for how to spend the afternoon. For the whimsical wanderer, there are loads of markets and little shops between San Blas and the Plaza de Armas, before taking a rest in the Plaza itself. Stopping in the Plaza de Armas is a must do Cusco activity. I love sitting there and people watching!
If you have an appetite for more Inca history, head down to Q'oricancha. Meaning "Temple of Gold" in Quechua, Q'oricancha later became the Church of Saint Dominic (Santo Domingo) in Spanish colonial times.
Or… if your appetite is more chocolate-inclined, then a chocolate making class at the Choco Museo might be perfect for you! With two locations just off the Plaza, this hands-on activity is a fun way to spend some time – with very sweet rewards!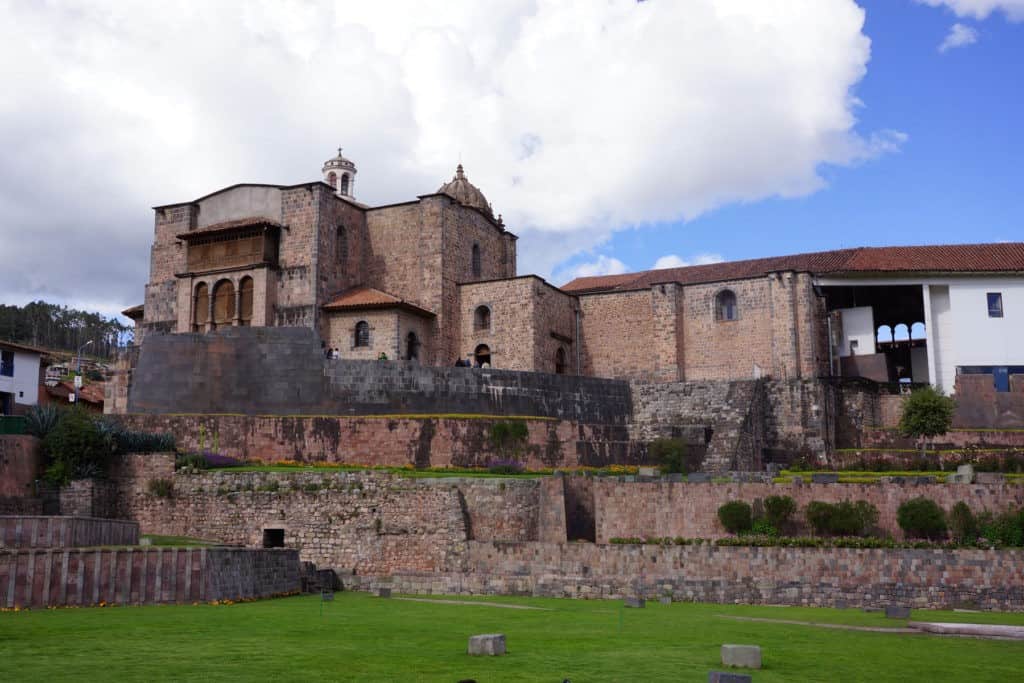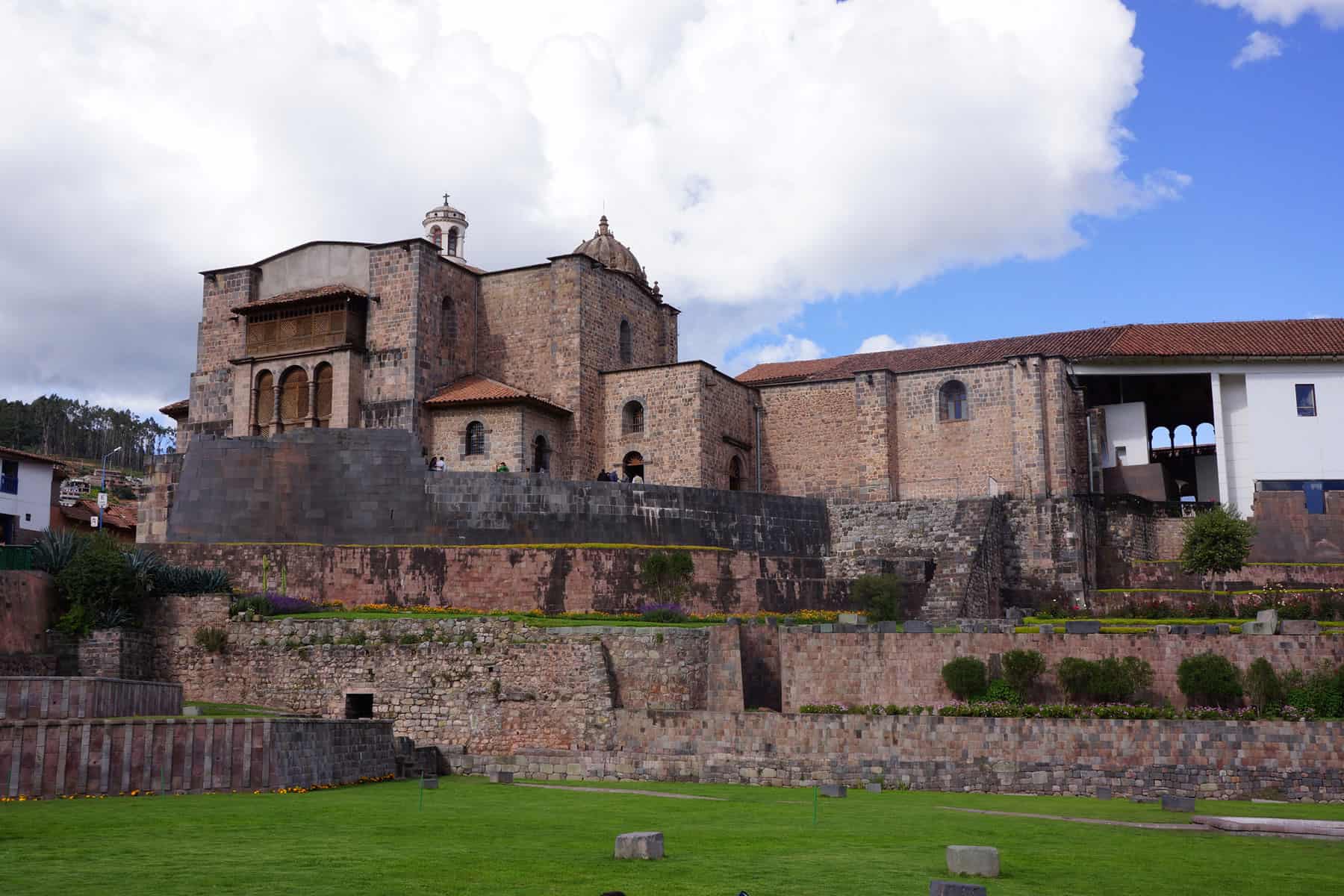 Need a Coffee Break? The Best Coffee in Cusco
Once upon a time, coffee in Cusco was nothing to write home about. But that is not the case anymore! Cozy cafés – from the traditional to the boho – abound around the city centre now. Here are a few of our favourites:
L'Atelier – What this teeny-tiny café at the end of Carmen Alto in San Blas lacks in space it makes up for in charm, with balcony seats on the second floor overlooking quiet cobblestone streets, and a first floor filled with local artisan-made souvenirs.
Café D'Wasi – Wasi means "home" in Quechua and you will feel right at home in this café, with two locations on either side of the Plaza. They are a roastery as well as a café and you can buy fresh beans and ground coffee as well.
Café Ayllu – A small but cozy place with Andean decoration made by local artists, Café Ayllu has been a fixture for more than 40 years. Find it in Calle Almagro, or at their second location on pedestrian-friendly Calle Marquez, on the way to San Pedro Market.
PanAm – Located under the arches that line Plaza Regocijo, PanAm is where you go if you are looking for a sweet treat to go with your coffee. They have a great selection of pastries, and an upstairs balcony seating area that is the warmest place in town on those cold, winter nights!
La Valeriana – With two locations – one in Plaza Regocijo and one down on Av. Sol – Valeriana has a delightful assortment of cakes as well as delicious teas and coffee. The décor will make you feel like you're at a tea party!
La Rabona – A couple blocks away from the main square, La Rabona serves up organic fare, including delicious salads and sandwiches, great coffee and the best brownies in town!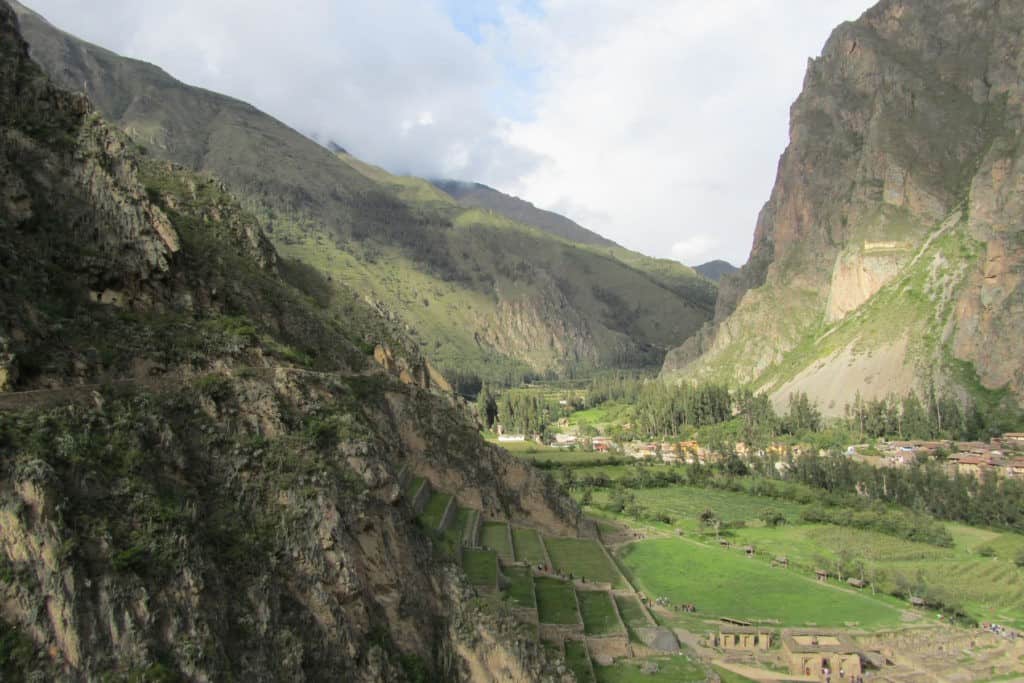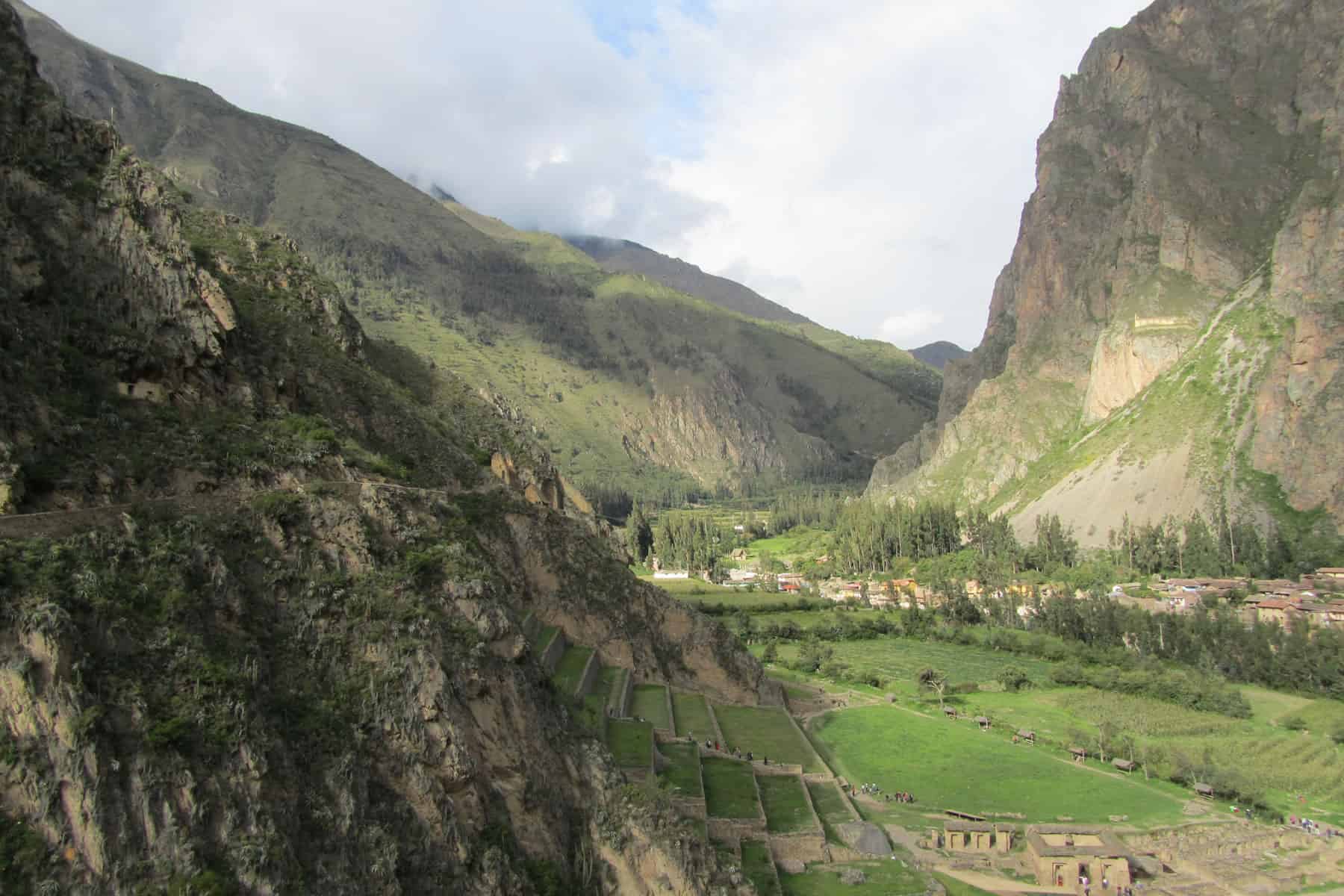 Day 2: Take a Day Trip from Cusco
Did you know that Cusco is just 45 minutes from the Sacred Valley village of Pisac, and only an hour and a half from Ollantaytambo? Both are great places to explore if you wish to see the beauty of the Sacred Valley by day, but enjoy Cusco's cosmopolitan restaurants and nightlife in the evening. Not to say that the Valle Sagrado hasn't got some superb 5-star restaurants, but it's fair to say that come dusk it becomes a little sleepy. This is why Cusco day trips are extremely popular!
Visit the Sacred Valley
When it comes to day trips from Cusco, Sacred Valley is always top of mind. It is full of interesting Inca ruins, colourful markets and non-commercial hiking trails. We've developed a number of bespoke Sacred Valley tours that let you see the highlights while staying off the beaten track. We explore all of them and how to plan the best trip to the Sacred Valley
Head to the South Valley
For something a bit more unique, head south of the city to the Inca ruins at Tipon, Pikillaqta and Andahuaylillas instead. The South Valley is fairly well-kept secret and not nearly as busy as the Sacred Valley – but just as interesting.
We offer the classic South Valley Circuit and, for the more culturally adventurous, also the South Valley Cultural tour, with stops in Oropesa to sample their famous bread, Tipón or Saylla to try the cuy (guinea pig, a local delicacy), and even Huasao, to have your fortune read in coca leaves!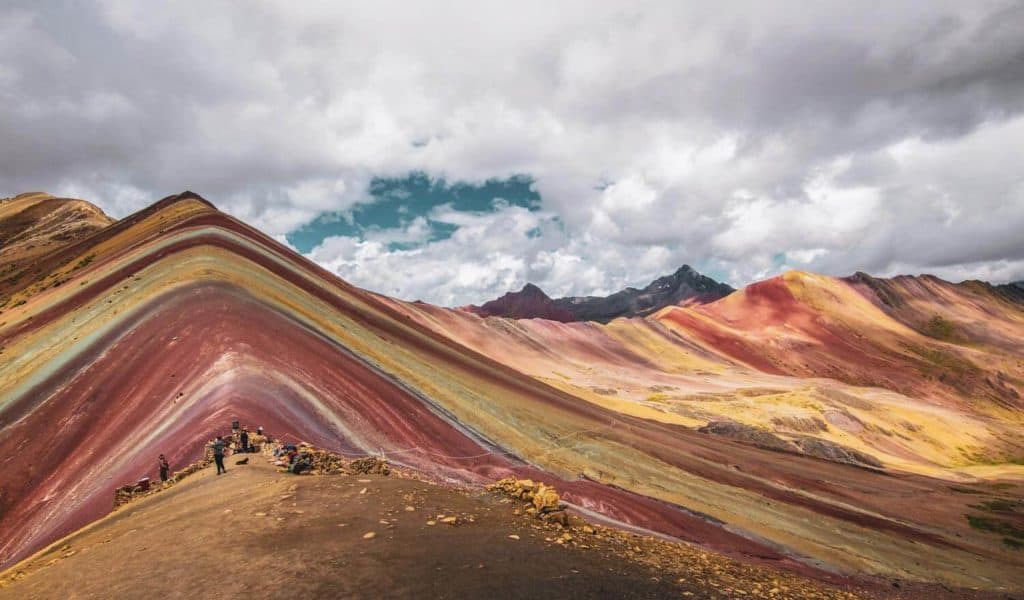 Get A Bit Further Afield: Rainbow Mountain, Humantay & More
The once obscure and now Insta-famous Rainbow Mountain is available as a day trip from Cusco. Our itinerary deviates from the norm, letting you avoid the crowds – and sleep in! Get the full details on our one-day Rainbow Mountain tour.
For something similar but even more off-the-beaten-path, try Palccoyo instead, the Rainbow Mountain alternative. Palccoyo is an easier walk, too, for those looking for something less strenuous.
Another popular Cusco attraction you can do as a day trip is Humantay Lake. This is near the start of the Salkantay trek and requires a pretty demanding – but short! – hike to get there, but the incredible views make it totally worth it.
Visit Machu Picchu!
Can you take a day trip from Cusco to Machu Picchu? Yes! It's definitely a long day but you can absolutely do a day trip Cusco-Machu Picchu. You leave early from Cusco to catch the train to Aguas Calientes, arriving in time for mid-day or early afternoon visit of Machu Picchu. Then return to Cusco in the evening. For more details, visit our One Day Train to Machu Picchu Tour page.
A more relaxed option would use up two of your three days in Cusco but might be worth it if Machu Picchu is what you came for. Check out our 2 Day Tour of Machu Picchu by Train for all the details.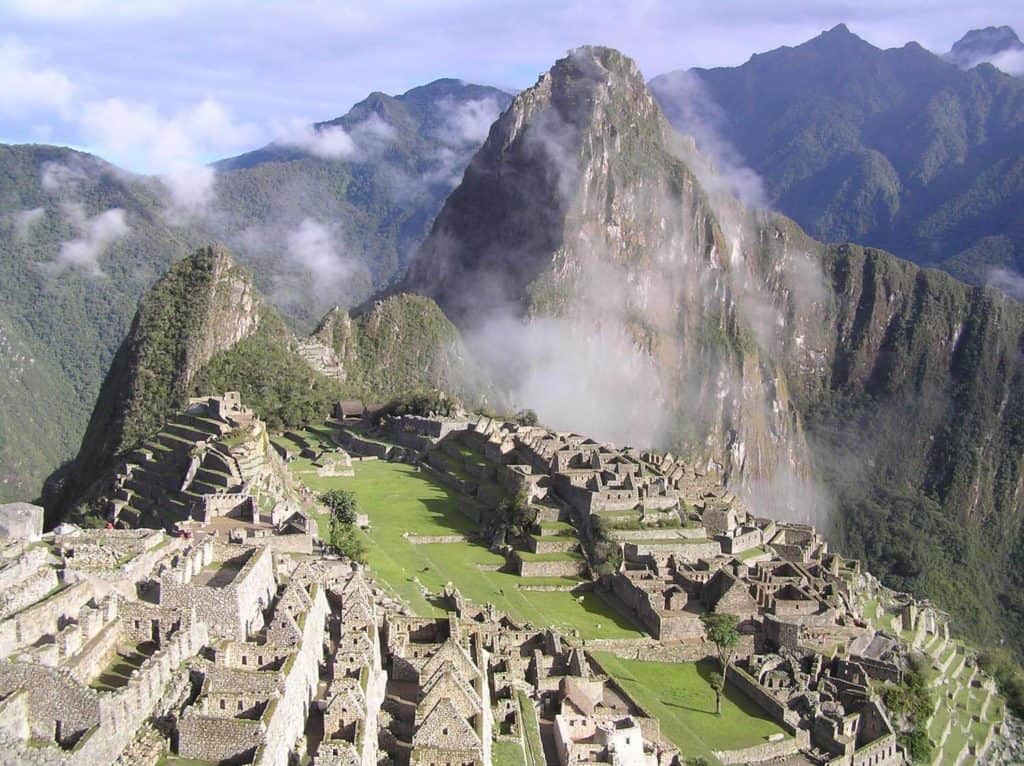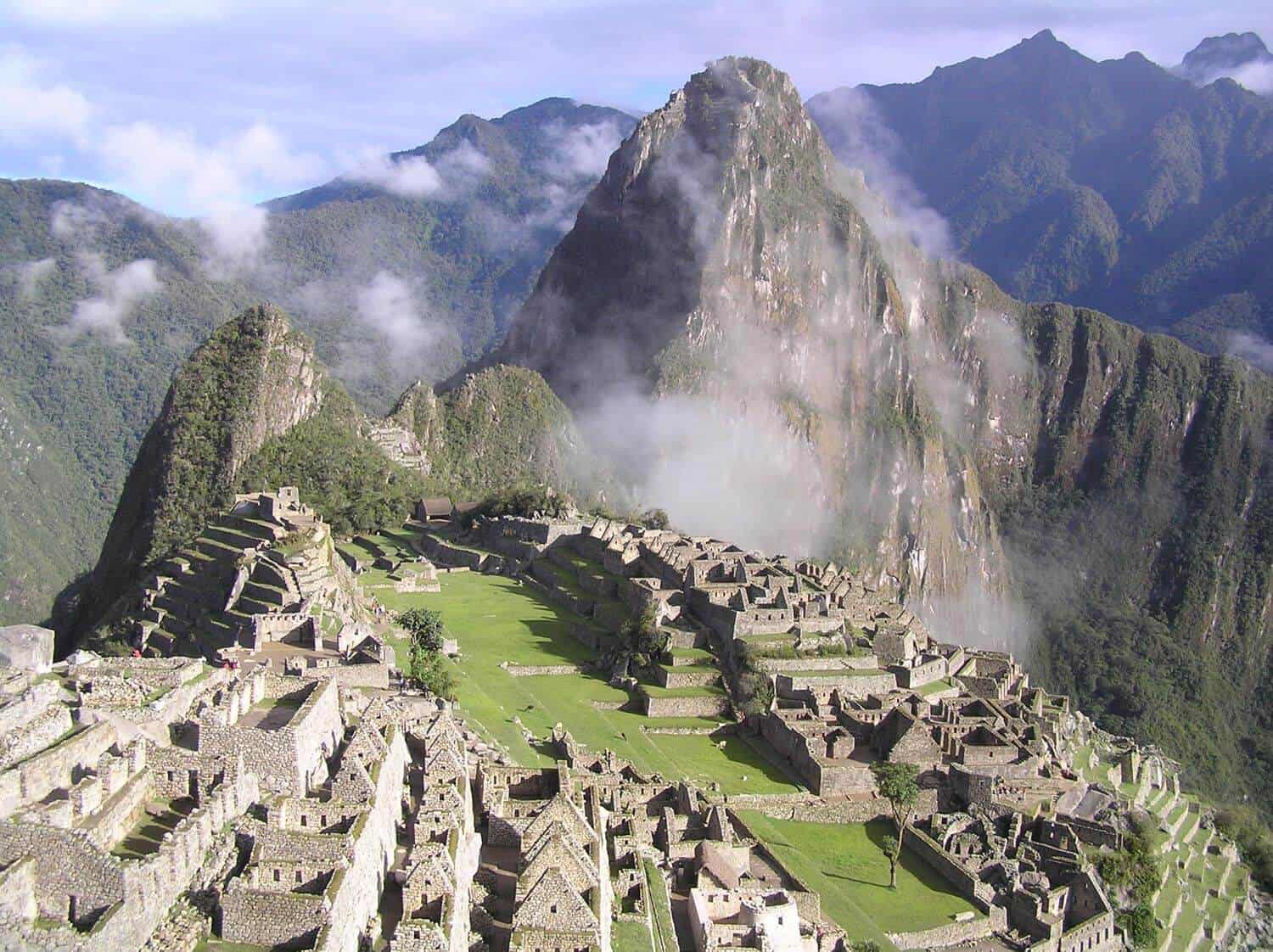 Day 3: Immerse Yourself in the History, the Culture or the Mountains
How you spend Day 3 on your 3-day Cusco itinerary is largely going to depend on your interests and whether you choose to do both a day trip into the Sacred Valley or elsewhere and a one-day Machu Picchu tour from Cusco back-to-back. This would make an excellent 3-day itinerary, really letting you see as much of the area as possible, though you'll probably find yourself pretty worn out at the end of it.
If you're more of a slow-pace kind of traveller and find yourself back in Cusco city on Day 3, here are some ideas for what more to explore.
For Foodies
Peru is world-renowned for its cuisine, so if you love food you've got to take the opportunity to do a cooking class. Top of the list for cooking classes in Peru are Marcelo Batata or CooKing Ricardo. You'll have a tonne of fun, get to eat great food and probably learn something, too!
If you love chocolate and didn't do it on Day 1, then now's the time to head to the Choco Museo for an immersive chocolate making workshop.
Find out more here about Cusco cooking classes.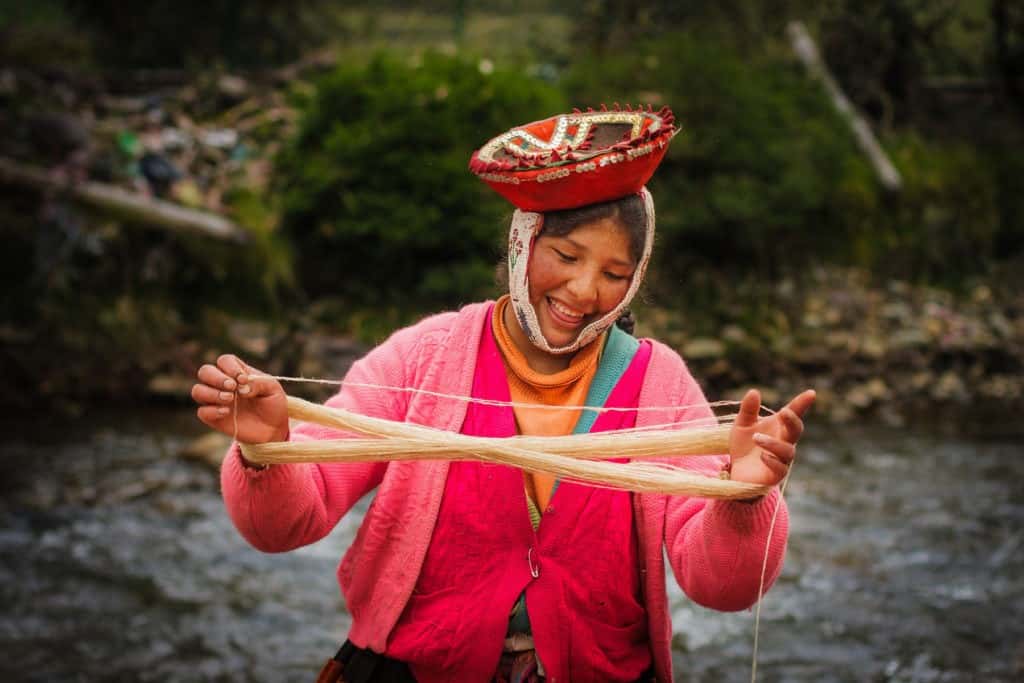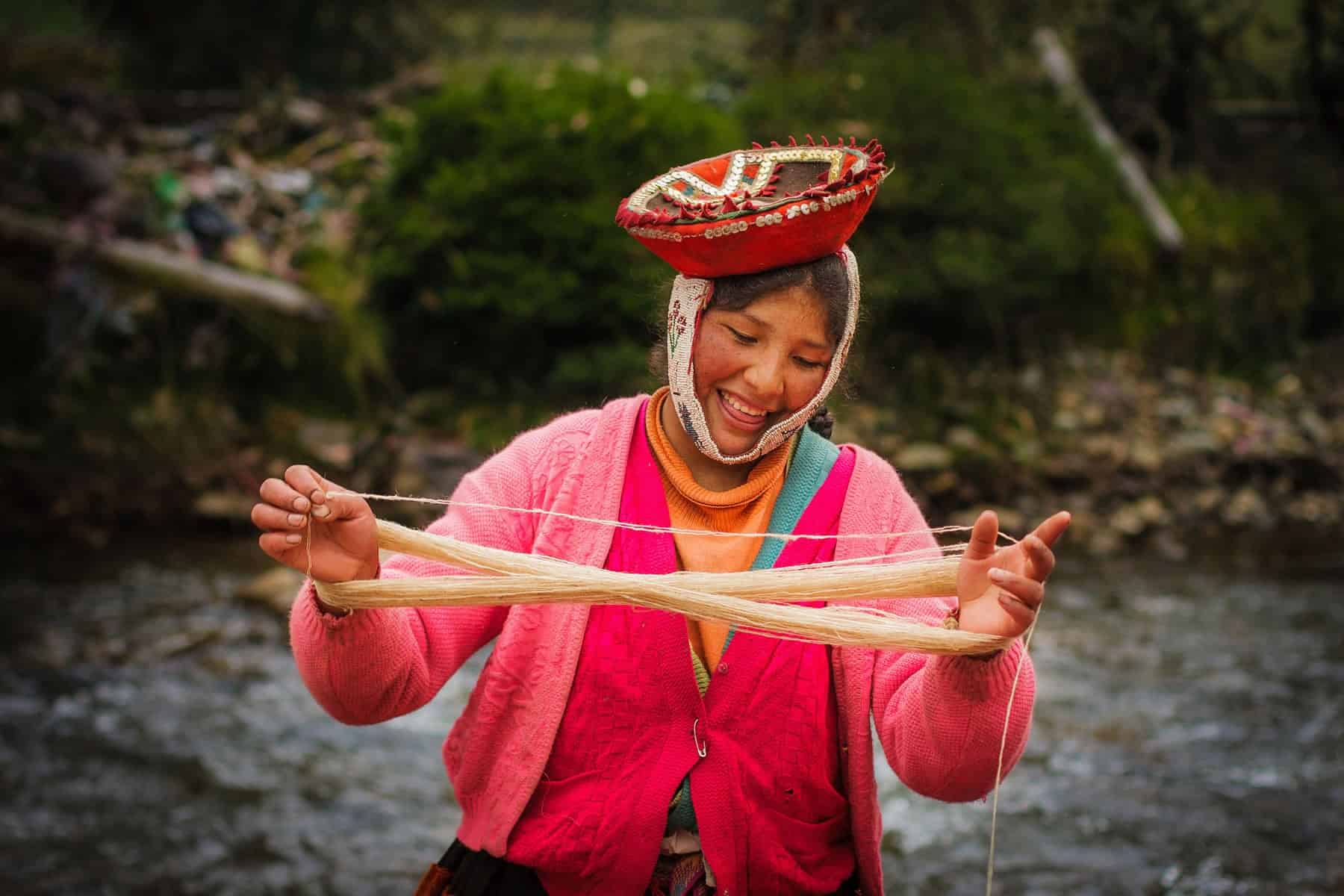 For Culture-lovers
Cusco is also known for its colourful and intricately woven traditional textiles. To learn more about this tradition you can visit the Center for Traditional Textiles on Avenida Sol where they have a museum that explains the traditional weaving process and a shop full of gorgeous textiles to take home. They often have visiting artisans, too, who demonstrate their skills inside the store.
For History Buffs
If you are into museums and history and skipped Q'oricancha on Day 1, now's your chance to head to that amazing site which layers Colonial architecture on top of Incan roots. Q'oricancha is also the starting point for the annual Festival of the Sun, Inti Raymi.
Next up, we highly recommend a visit to the Cathedral, the jewel of the Plaza de Armas, filled with Colonial art and architecture, including Cusco-school oil paintings. Nearby, we also love the Museo de Arte Precolombino, the Museo Inka, and Santa Catalina.
Of course, you can't miss stopping at the 12-angled stone! From the Cathedral, start walking up Calle Triunfo towards San Blas. Half-way there, you can't miss it: it is always surrounded by tourists and Pachacutec, who carefully stands guard of this important testament to the Incas' stone-working skills.
5 Days in Cusco: What to Do in Cusco for a Week
We can take the hard work out of planning a 5-day itinerary in Cusco. Our Must-See Machu Picchu Tour is the best intro to Cusco, the Sacred Valley and, of course, Machu Picchu if you have limited time!
Our 5-day must-see Cusco tour takes you from the ancient Inca capital through the Sacred Valley to Aguas Calientes, culminating in a visit to the unparalleled Machu Picchu. Book early enough (at least 3-4 months in advance!) and we can even include a one-day hike along the famous Inca Trail for the complete Cusco to Machu Picchu experience.
If you have specific interests, we can tailor your 5 days in Cusco to suit your preferences, whether that's food, culture, history or hikes.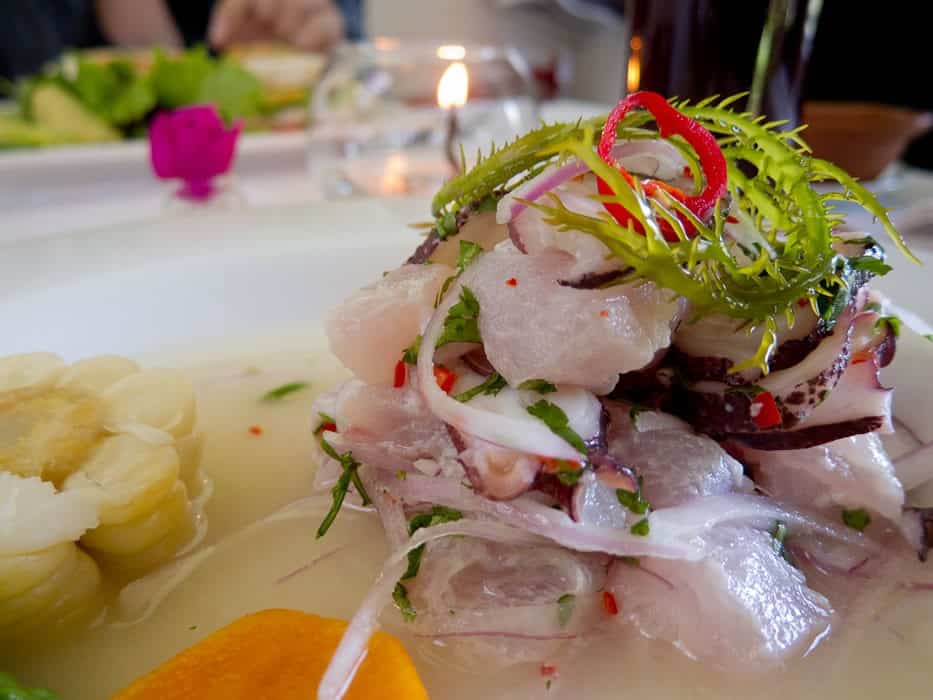 Where to Eat in Cusco: Amazing Food Options to Include in Your Cusco Itinerary
There is lots of delicious food in Peru, and you must visit some of the best restaurants in Cusco! If you are going to be spending a few days in Cusco we strongly recommend planning your time in order to taste much of the truly sublime food from around the world on offer. (Plus make sure you include a few of the novo Andino cuisine, too.)
Did you know that in Peru there are over 3000 kinds of potatoes? Some of the local food experts use this fact to maximum effect by creating delish meals. Cusco offers such a cosmopolitan range of delicious food, you'll be overwhelmed by all the amazing choices!
Foodies looking to splurge might want to head to Gaston Acurio's ChiCha just off the Plaza de Armas on the other side of Plaza Regocijo, or Greens just around the corner, across from the Cathedral. Dinner overlooking the Plaza de Armas can be an almost magical experience. The most popular restaurant is Limo.
If you are more budget-oriented you might want to head down Procuradores or Plateros street for some really diverse and more economical options, which include Italian, Israeli and Japanese food.
Just up from the Plaza de Armas, towards San Blas, don't miss Fallen Angel in Plaza Nazarenas if you love funky décor, and Uchu Steakhouse is simply divine for those into their carne roja. Cicciolina is another favourite in the same area, on Calle Triunfo.
Wondering where to find the best pizza in town? Two of our favourites are Carpe Diem, up on Procuradores, and La Bodega, just down the street from Uchu.
But to truly be convinced about the amazing restaurants Cusco has to offer, we recommend you to explore Cusco's cuisine scene in our blog.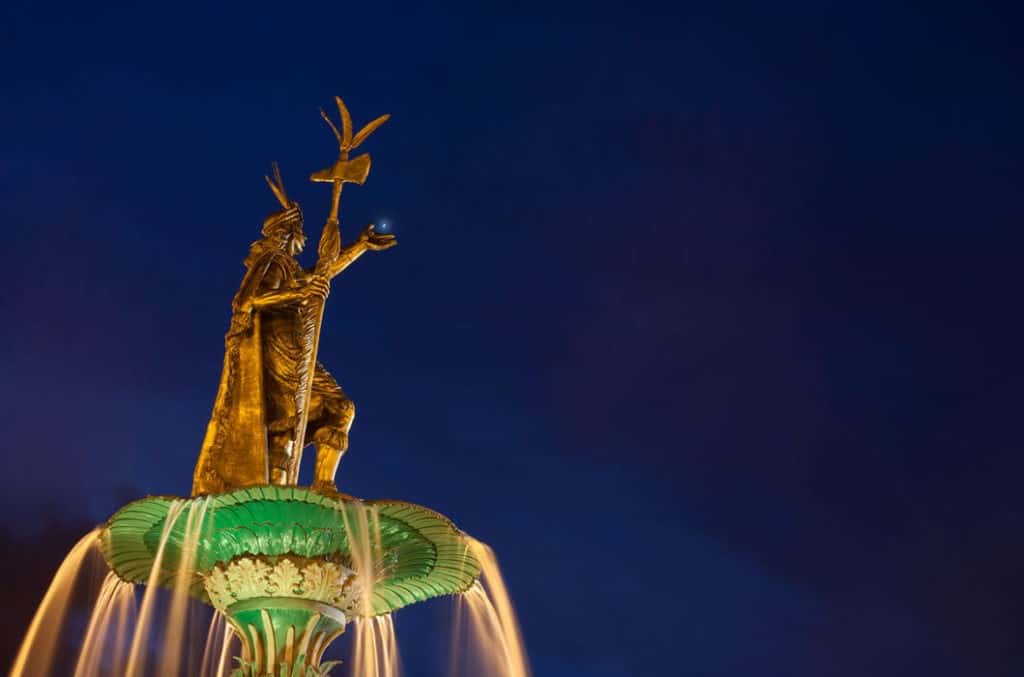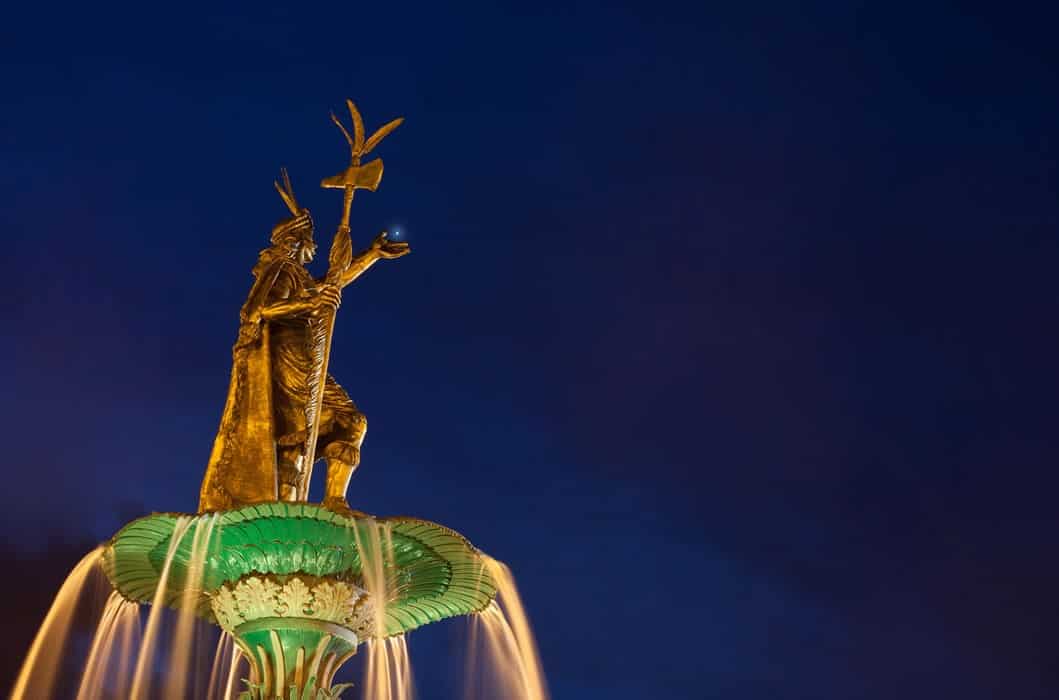 What About the Nightlife?
Cusco has a pretty hopping bar and club scene, with lots of places to dance the night away around the main plaza, especially on Procuradores and Plateros streets.
For something a little more laid-back, try two of Cusco's foremost purveyors of pisco, the national drink: the Museo del Pisco and the República del Pisco. The latter is located in the heart of the city on Calle Plateros, is huge and often packed. For something a little more intimate, try the Museo del Pisco, where they often feature live music and a wide range of proprietary pisco cocktails.
Where to Stay in Cusco, Peru
There is a great variety of places to stay in Cusco for all budgets, needs, and styles. If you are wondering where to stay in Cusco, the city offers luxury accommodation hotels but also local-style hostels. Below we offer you some useful advice to help you decide the best location to stay in Cusco. 
Location, Location, Location: Where to Stay in Cusco
The best place to stay in Cusco to stay close to the city action is around the Plaza de Armas. (Just bear in mind that in this area, prices are usually higher.) Walking through the Historic Centre you will be surrounded by Spanish colonial style buildings layered on top of monumental Inca stonework.
Alternatively, artsy San Blas another one of the best places to stay in Cusco. Depending on how long you want to stay, you can find an apartment or house to rent while remaining near to the tourist and commercial zone of Cusco. You'll find some of the more unique places to stay in Cusco in this area.
Keep in mind: The higher you get in San Blas the more walking is involved. Some of the narrow cobblestone streets are not accessible for vans or buses, and some streets are very steep, with a lot of steps. This is not so great if you aren't physically able.
Right next to San Blas is Lucrepata. This barrio is a quieter area with a more authentic local feel and is just 15 minutes' walk from Plaza de Armas. There are a number of smaller hotels and Airbnb options in and around Lucrepata. This area is a great choice if you are looking for a more residential area and don't mind to walk a little to find restaurant options.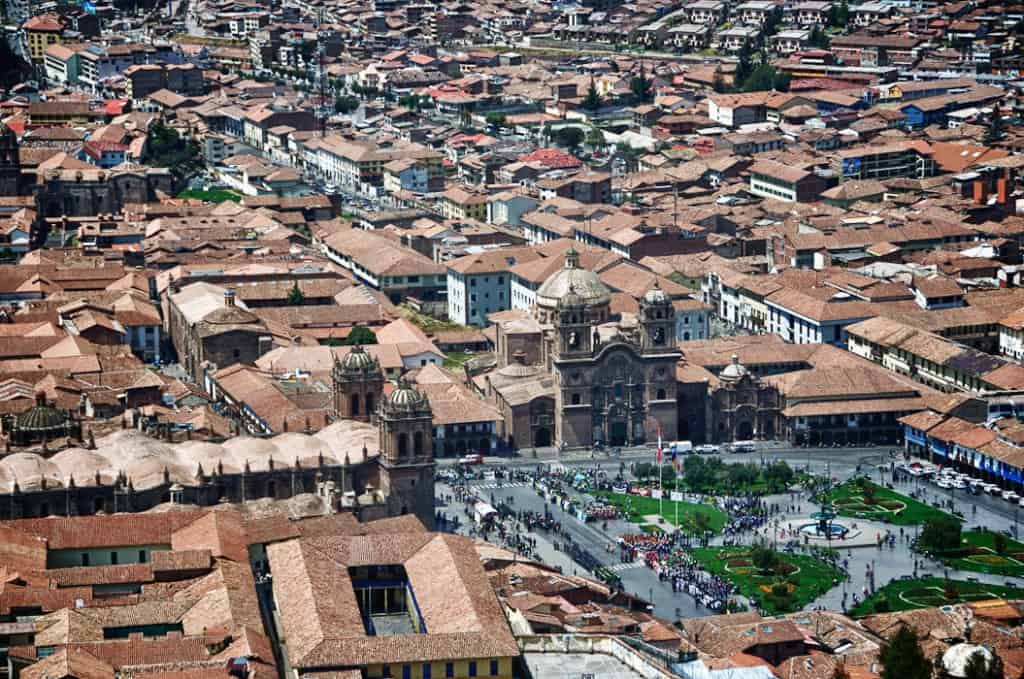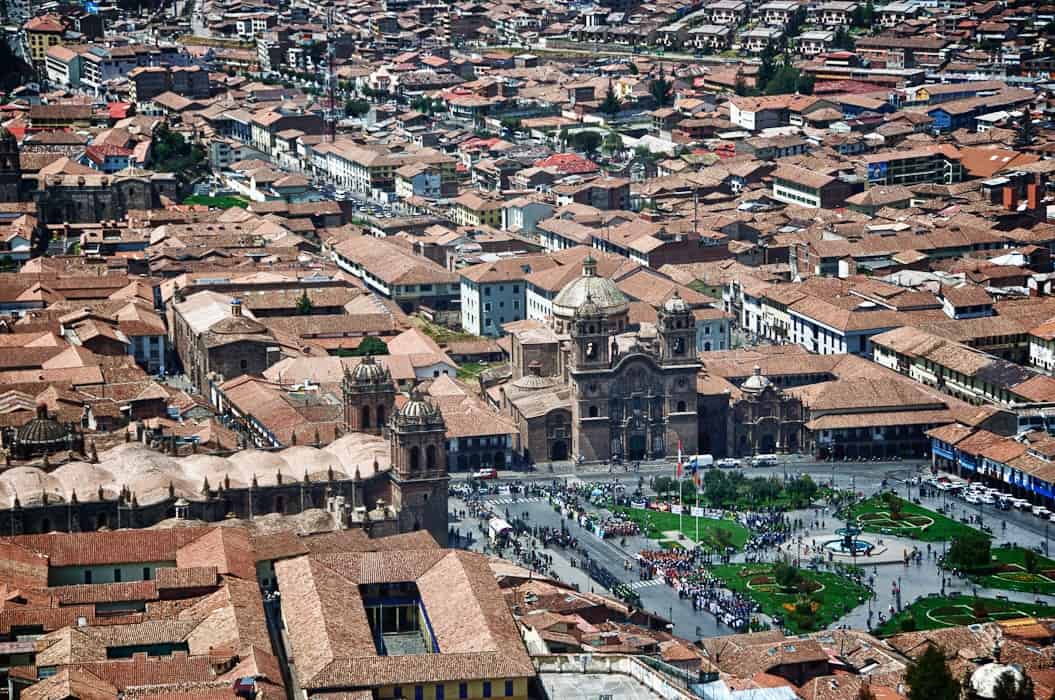 Best Place to Stay in Cusco Peru
The vast majority of the mid- to upper-range accommodation options are found in the centre, near San Blas and the upmarket San Agustin street.
Without a doubt the luxury section of town is centred on tiny Plaza Nazarenas, home to the Monasterio, Casa Cartagena, Inkaterra La Casona, and Palacio Nazarenas, a Belmond Hotel. Other major high-end hotels include the Marriott and Palacio del Inka, on opposite ends of San Agustin, with Novotel in the middle.
Where to Find Bargains Near the City Centre: "Downhill" on Av. del Sol
There are lots of good hotels "downhill" from the Plaza de Armas, and we believe that way too many blogs either don't know this or don't mention it. This is a great place to stay in the heart of the action – and often without the price tag up in exclusive San Blas, Plaza Nazarenas or around the Plaza de Armas itself. Also check out the areas flanking the main thoroughfare, Av. Sol, towards Maruri and Tullumayo streets to the south, and Av. Pardo to the north.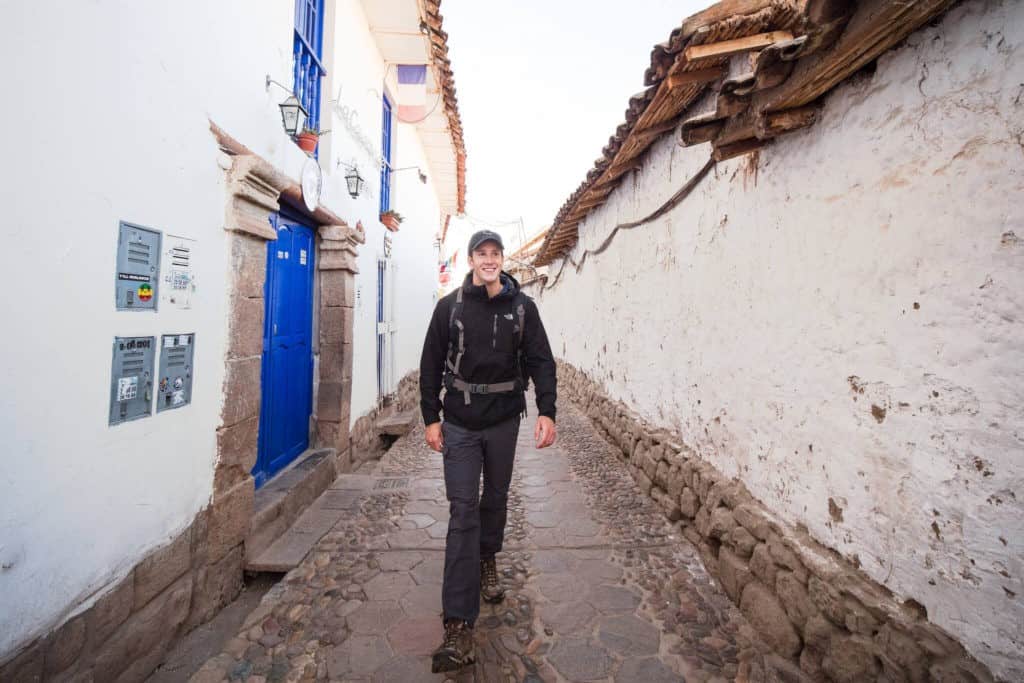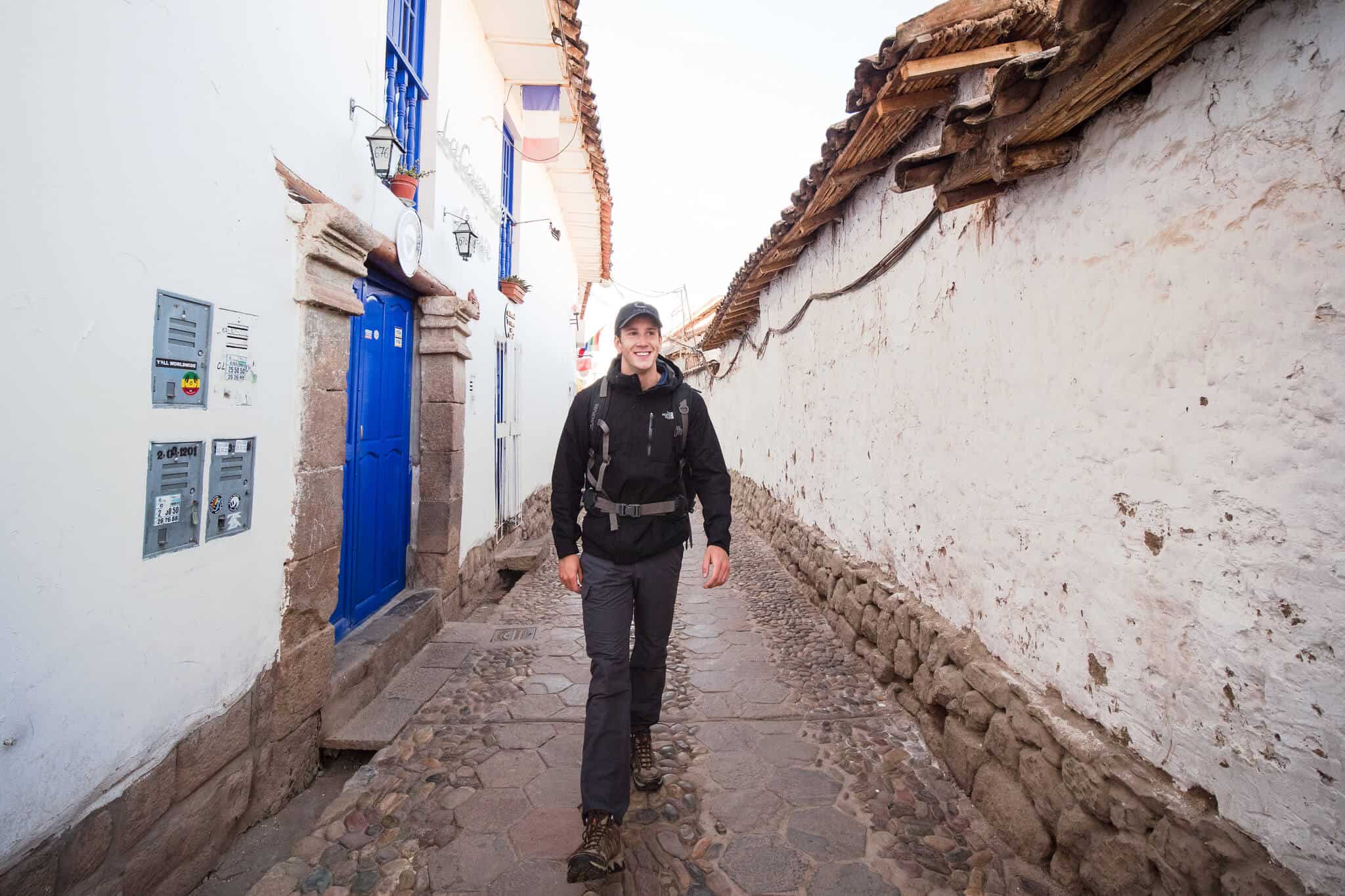 The Verdict: What to Do in Cusco for 3 Days, 2 Days or Just 1 Day! 
We hope you now have some great ideas for what to do in Cusco for 3 days – or two days, or even just one day, if that's all you have. Cusco has a lot to offer and the best of it can be adjusted even to a tight schedule – though if you only have three days in Cusco, you're bound to wish you had more!
No matter how much time you have, take a moment to feel the vibe when you are in the Plaza de Armas, where Andean history was made – and continues to be made. Delight in the flavours, textures, colours, and magical scenery that surrounds you, and marvel at how Cusco's Incan and Colonial past blend together at every corner of this multicultural city. This will be one of those experiences that will be always in your mind…and your heart.
Like it? Pin it! 
Keep Reading