If you want to immerse yourself in Andean culture while being surrounded by majestic mountain views as you hike to Machu Picchu, then the Lares Valley trek is for you!
Peru is home to some incredible hikes – especially around Cusco. There is something for everyone, whether you are looking for cultural immersion, ancient Peruvian history, a demanding physical challenge – or all three!
>> Read about the Best Alternative treks to Machu Picchu
One of these incredible Peru hikes is the Lares Valley Trek. The Lares Valley is located in the eastern Urubamba mountain range, and the Lares hike normally starts in the Sacred Valley: either Ollantaytambo, Calca or Huaran.
What Makes the Lares Valley Trek Special?
Definitely the exposure to traditional Andean culture! This is the way to experience what life is like in the mountains of Peru. The Lares hike takes you through several Andean villages where you will hike past traditional stone houses with thatched roofs, using some of the same paths that locals use every day. There is lots of opportunity to spot children tending herds of llamas and alpacas, and women in colorful dress spinning and weaving.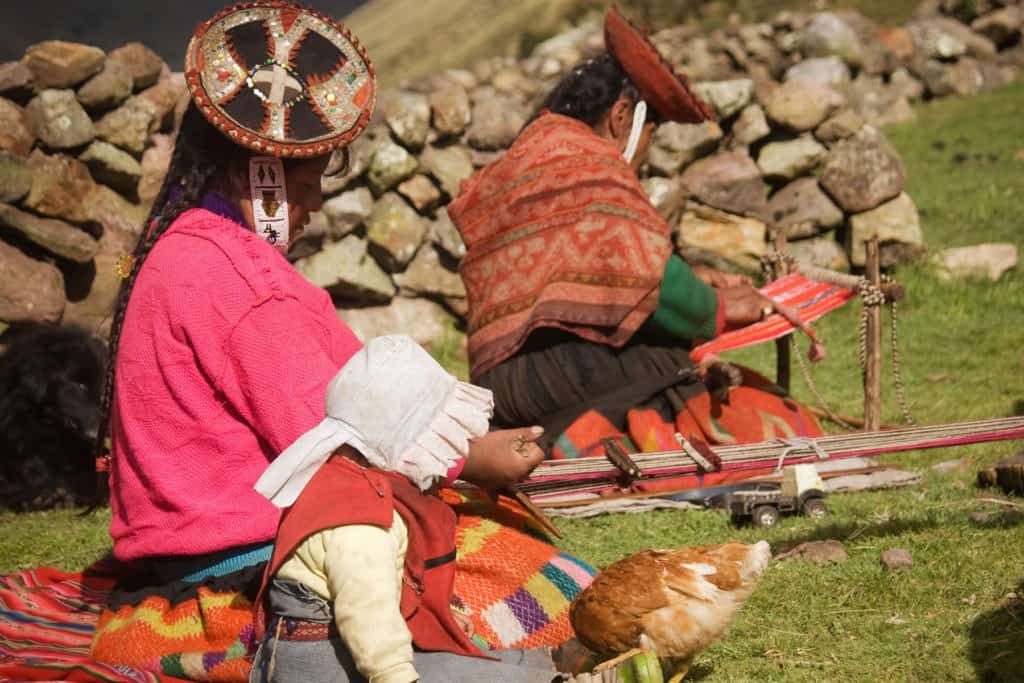 Not only that, but for an even more immersive experience, you can opt to stay overnight with a local family! Many of our Lares trek options include a night in or near Chaullacocha, but instead of camping, you can choose a homestay instead! You'll spend the night in the home of one of the villagers, in basic but comfortable conditions, and see first-hand the way people in the Andes live. Time permitting, the family may treat you to a weaving demonstration, some Andean music or even a chance to fish in the nearby lake! After all, Chaullacocha literally means "fish lake" in Quechua!
Makes a Great Wet Season Trek
One of the great things about the Lares Valley treks is that you can hike them during the wet season, when most other trek routes are impassible or inadvisable.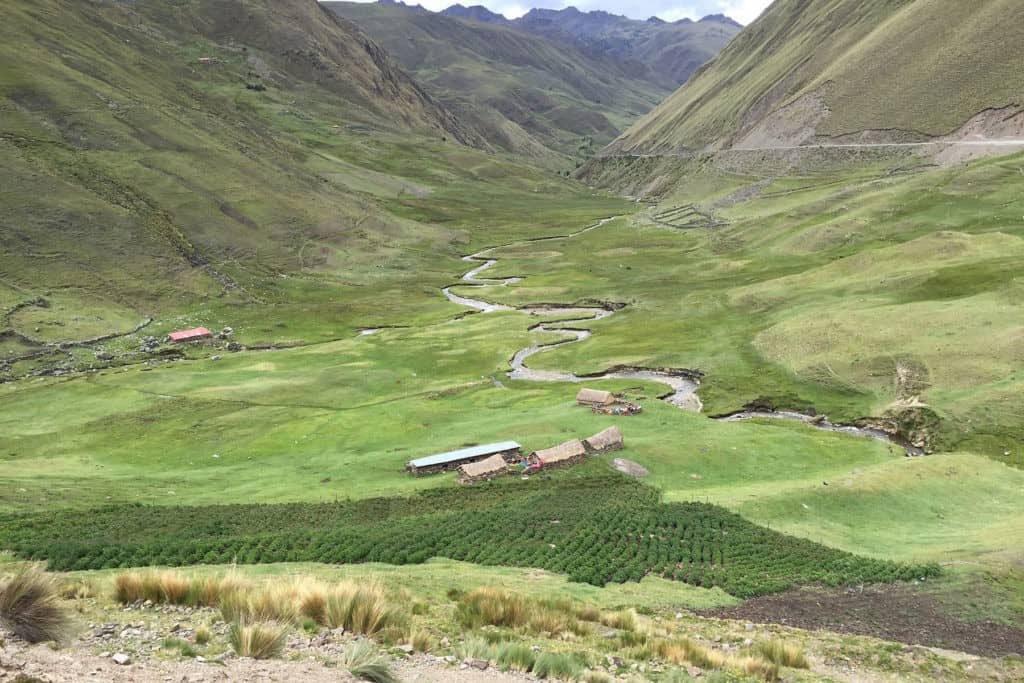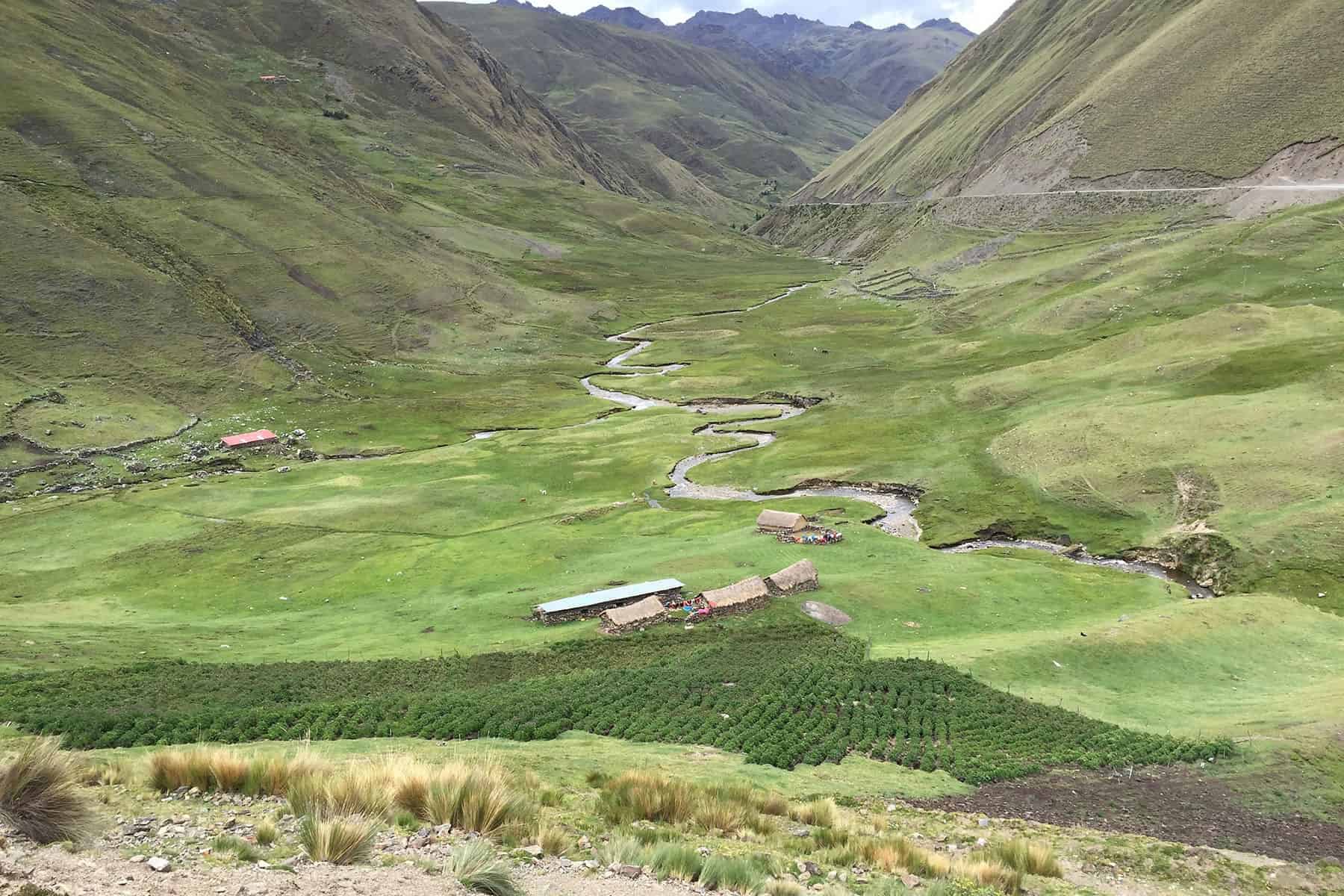 Although the best time to hike is considered to be the dry season (May through September), there are some considerable advantages to hiking in the wet season. First of all, the rain makes everything lush and green giving you a whole new perspective. Not only that but with most tourists coming during dry season, it's possible to have a much more personal experience while trekking in the wet season. The trails are empty, and crowds will have thinned out at some of the popular tourist sites – even Machu Picchu!
>> Read more about why we think wet season is the best time to visit Cusco
Day by Day on the Lares to Machu Picchu Trek
Apus Peru offers a number of different hikes in the Lares region (see all of our Lares Peru hikes). The Lares to Machu Picchu hike starts in Ollantaytambo, a quaint village in the Sacred Valley and the only "living Inca village" around today.
RELATED:
From Ollantaytambo, we drive up into the mountains, getting our first glimpses of sweeping Andean valleys. Past a series of contemporary Andean villages, you start hiking up higher into the mountains, passing more remote villages and climbing mountain passes, reaching a breathtaking almost 4500m (14,764 ft). Views of stunning glacial lakes surround you.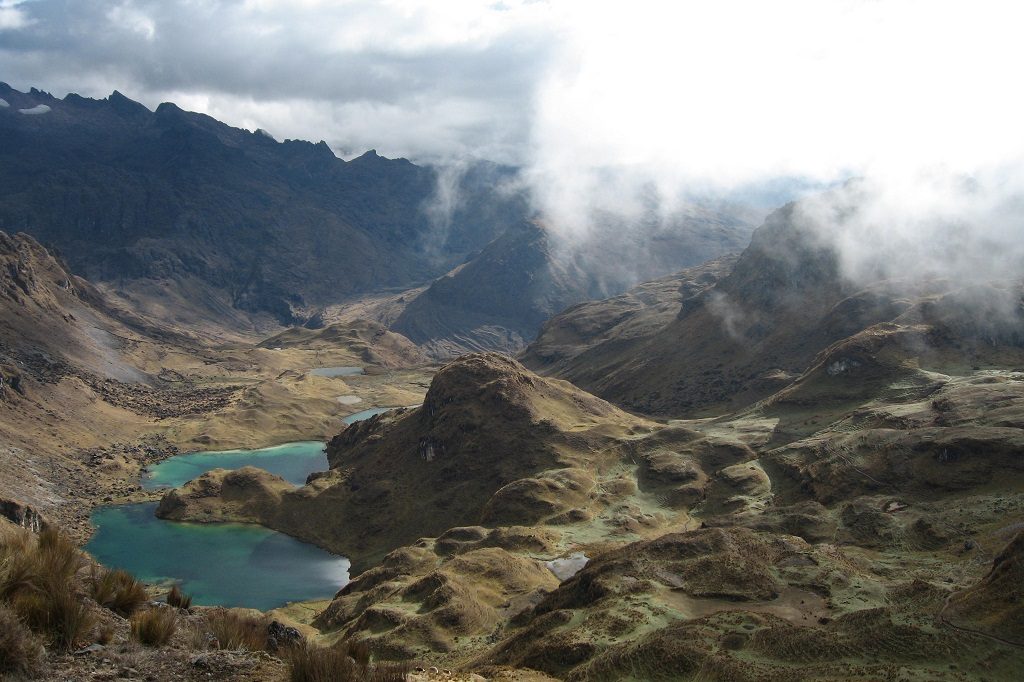 On Day 3, your efforts are rewarded as you reach the Lares hot springs! The hot springs are another special feature of the Lares Valley trek, and a favourite among locals. Enjoy a relaxing soak to soothe your weary muscles before traveling to Machu Picchu.
The Lares Valley Trek is a great way to trek to Machu Picchu, although unlike the Inca Trail, you can't walk all the way to Machu Picchu from Lares. Instead, the trek includes a train ride to Aguas Calientes to connect the Lares hike to Machu Picchu. After spending a night in Aguas Calientes, Day 4 is spent touring the impressive Machu Picchu.
>> RELATED: New rules for visiting Machu Picchu!
How are Apus Peru's Lares Valley Treks unique?
Our multiple Lares trek routes are different than the norm, getting you off the beaten track. Because of our unique routes, you are less likely to run into other trekkers on the Lares hike.
We have worked in community development in the Lares Valley communities since 2007, including supporting the local school. As a result, we have a very close relationship with the people there, many of whom work as part of our trek staff, from porters to cooks to muleteers. Apus Peru's sister non-profit organization, Threads of Peru, also works with the weavers of Chaullacocha, a highlight on the Lares Valley route.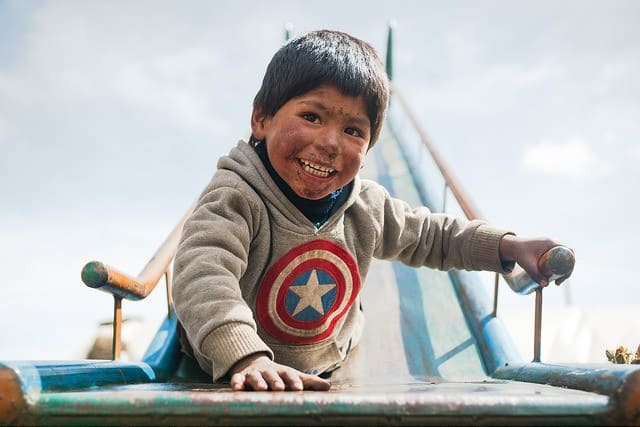 Travelers who hike many of our Lares Valley treks often get a chance to visit the school and the weaving association – this is a totally different experience than the average Lares trek! This opportunity depends on timing – the school is not in session every day – so please tell us at the time of booking if visiting the weaving association or school is important to you!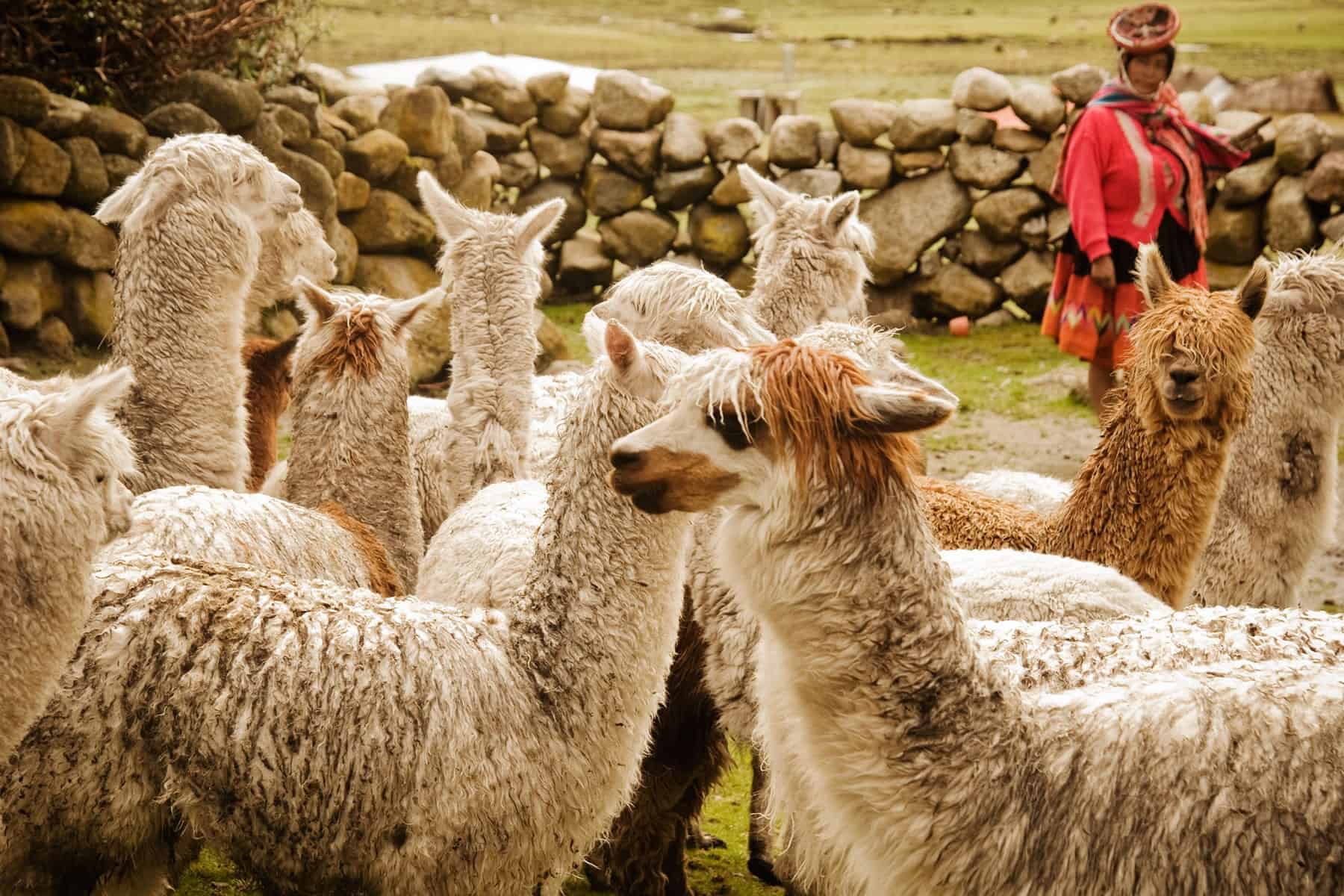 The Lares Valley truly has so much to offer anyone looking for a great hike in Peru. It's also a great choice when the Inca Trail is sold out. Gorgeous mountain vistas, stunning glacial lakes, and immersion into Andean culture. What more can you ask for? Get in touch with our Trek Experts to book your Lares hike today!
Like it? Pin it!