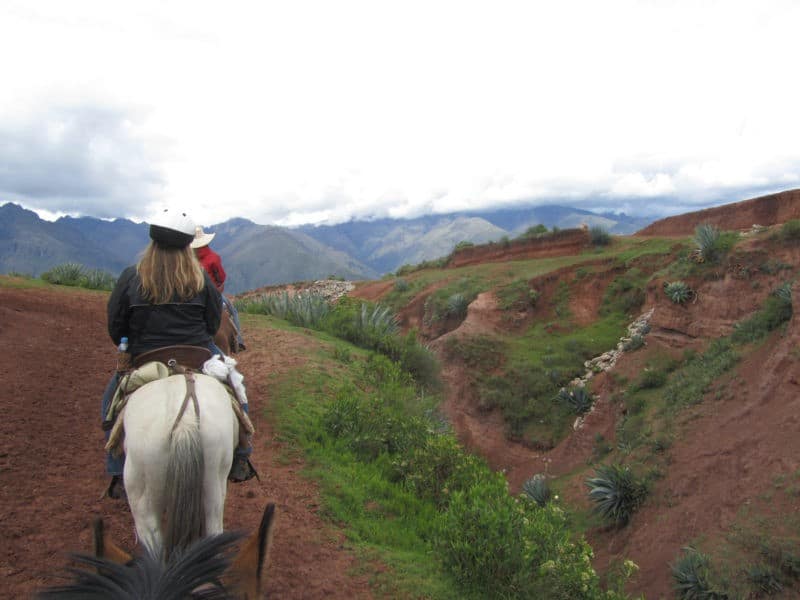 Revered by the Incas for the agricultural possibilities, and beloved by locals and tourists alike looking for a reprieve from chilly Cusco, the Sacred Valley's lower elevation makes it something of an oasis of lush vegetation and warmer, sunnier climes.
Now a destination in its own right, the Sacred Valley's main attractions include the ancient ruins and bustling markets of Pisac and Ollantaytambo, as well as the more modern-day charms of Urubamba. The Sacred Valley has plenty more to offer, though, from lesser-known ruins and hikes, to horseback riding, mountain climbing and even ziplining!
The main thing to do in the Sacred Valley is visit the numerous archaeological sites and interesting local markets, like those in Chinchero, Pisaq and Ollantaytambo. Calca and Urubamba are also interesting villages to visit, with ceramics workshops in Urubamba and possibly the most gorgeous plaza around in Calca.
It is also possible to rent horses to go horseback riding in the Sacred Valley, or visit educational centers like the ones that teach about how chicha is made (a traditional drink made from fermented corn), or Awanacancha, which educates about traditional textiles, with llamas, alpacas and vicuñas on-site!
If you have a few days to spend, the Sacred Valley is full of places offering yoga and wellness retreats, for a bit "digital detox".  There are also a number of villages offering homestays or hands-on experiences.
>> More info: Check out our Homestays & Cultural Extensions as well as our Cultural Immersion Tours.

Urubamba
El Huacatay – Novo Andino cuisine in a family atmosphere.
Tres Keros – Good typical Peruvian fare in Urubamba. Considered one of Urubamba's best restaurants.
There are also a number of buffet style restaurants in the Urubamba area, like Muña and Alhambra.
Ollantaytambo
Hearts Cafe – delicious wholefoods, for a good cause
El Albergue – They have both a restaurant and café at the train station in Ollantaytambo – just like the hotel, tasty and classy.