The lost city of the Incas, better known as Machu Picchu, is a citadel made up of temples and structures which served as a sacred site thousands of years ago. Hiram Bingham, the first explorer to set foot in the Inca ruins, had nothing more than an educated guess as to where it may be. Unlike him, nowadays there are many options of how to get to Machu Picchu.
In this post, we tell you everything you need to know about getting to Machu Picchu and more.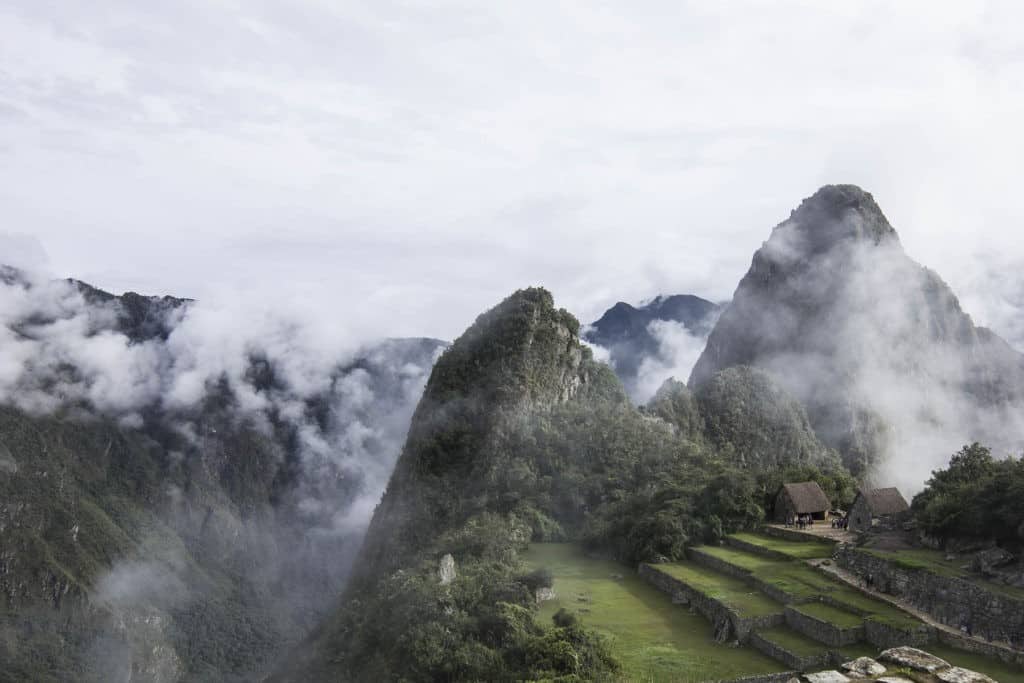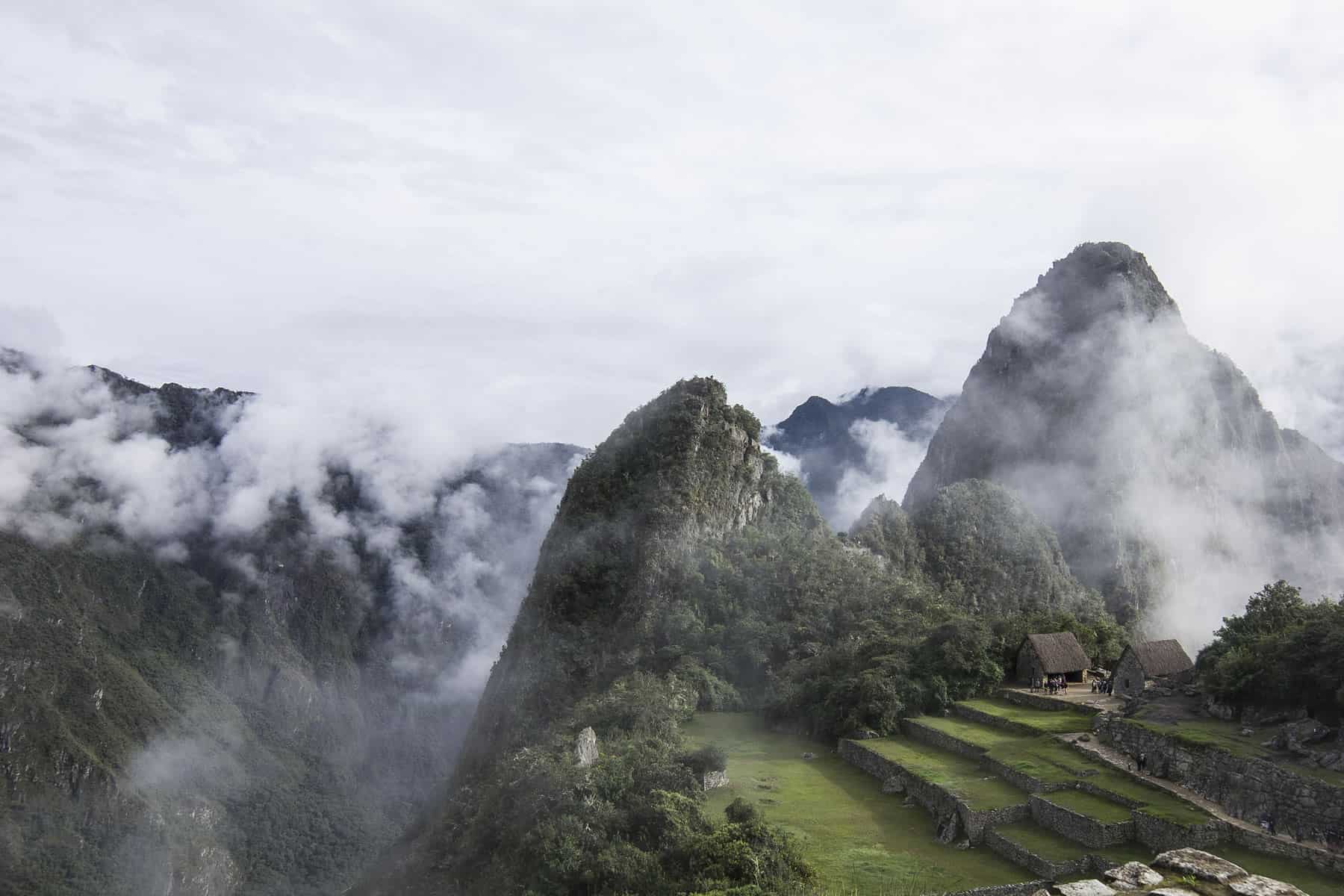 Why Go to Machu Picchu in the First Place?
Machu Picchu is the most popular tourist attraction in Peru, and draws thousands of visitors every day. What makes it so special?
The so-called "lost city of the Incas" was built by the powerful Incan empire around 1450 CE, but was abandoned less than a century later during the Spanish conquest. It was named a UNESCO World Heritage site in 1983, and was also voted one of the New Seven Wonders of the World in 2007, one of only two South American "wonders" selected. The site and biodiversity-rich surrounding area now enjoys a network of cultural and environmental protections.
Once you step foot inside the ruins, you will be enveloped by Machu Picchu's special energy. Machu Picchu may have once served a ceremonial purpose, and entering the citadel was like a pilgrimage. It is said that in ancient times, an individual who walked in the direction of the Inca City had to stop at a series of sacred stations on the way to perform a special ritual. Once inside the city, the traveler had to descend to the fountains to be redeemed by the water.
Perfection and precision are two words that best describe the engineering technique used thousands of years ago by the Incas. Huge blocks of stone were cut by hand and, remarkably, fit together without mortar. These Incan civil engineers were uncommonly advanced for their time!
These are just some of the several reasons to consider visiting Machu Picchu but trust me, words are not enough to describe this Inca site. Better come and experience it for yourself!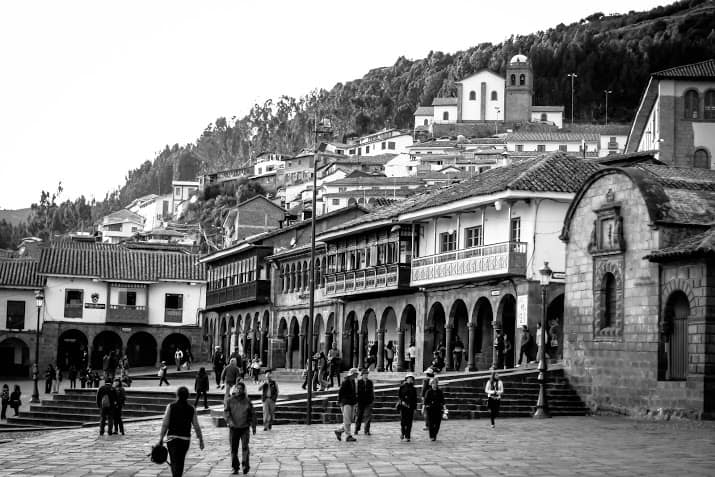 How to Get to Machu Picchu from Lima
To get to Machu Picchu from Lima, you first need to get to Cusco, the multicultural starting point for any Machu Picchu tour. There are two ways to get to Cusco from Lima:
By Plane – Most international flights land in Lima, Peru's capital. From here, you can take a one hour and a half domestic flight to Cusco. Some international flights go through other South American capitals, like Bogotá, Colombia, from which you fly directly into Cusco's Alejandro Velasco Astete International Airport.
Being the closest airport to Machu Picchu, the Alejandro Velasco Astete airport is considered the second most important in Peru, and the one with the most air traffic in the south of the country. It receives domestic as well as international flights with tourists from all over the world who want to explore the Inca citadel. 
Once you arrive at the airport, you will find a coffee shop, payphones, souvenir shops, restaurants, ATMs, and even a small bar!
By Bus – For travelers with enough time, you can take an overnight bus from Lima to Cusco (it takes about 20-23 hours) – a long but breathtaking journey through the Andes.
How to Get to Machu Picchu from Cusco
Cusco was once the capital of the Inca empire. When you make it to Cusco, take your time to explore this multicultural city before rushing off to get to Machu Picchu! Feed your senses with its colors and delicious food, explore its fascinating cobblestone streets, and get a glimpse of local culture through its people and traditions while strolling through the Plaza de Armas. (And if you feel tempted to take a picture of those cute, fuzzy alpacas walking alongside women dressed in traditional clothes, the appropriate thing is to tip them for the photo.)
Once in Cusco, how do you get to Machu Picchu? After being immersed in local culture, you will have two options to choose to arrive at your next destination:
Train: The fastest way to get to Machu Picchu
Trek: Perfect for outdoor enthusiasts, history buffs & adventure seekers!
How Long Does It Take to Get to Machu Picchu?
That depends. It can take as little as 4 hours, or 4 days!
The fastest way to get to Machu Picchu is by train. Below we tell you everything you need to know about taking the train to Machu Picchu, but basically, starting from Cusco you will either drive 30 minutes to Poroy or an hour and a half to Ollantaytambo, and then take the train to Aguas Calientes, which takes three and half hours or one hour and forty minutes, respectively. From there, it's another 30 minute bus ride from Aguas Calientes to Machu Picchu itself.
All told: it takes between 3 hours and 40 minutes to 4 and a half hours to get to Machu Picchu by train from Cusco, depending on whether you leave from Poroy or Ollantaytambo.
If you hike to Machu Picchu, the shortest hike is the 2 Day Inca Trail, which is one day of hiking. Normally, to hike to Machu Picchu takes four days, though, if you hike the Classic Inca Trail, or five days, if you choose to hike Salkantay.
Keep reading for more details on how to get to Machu Picchu by train or on foot!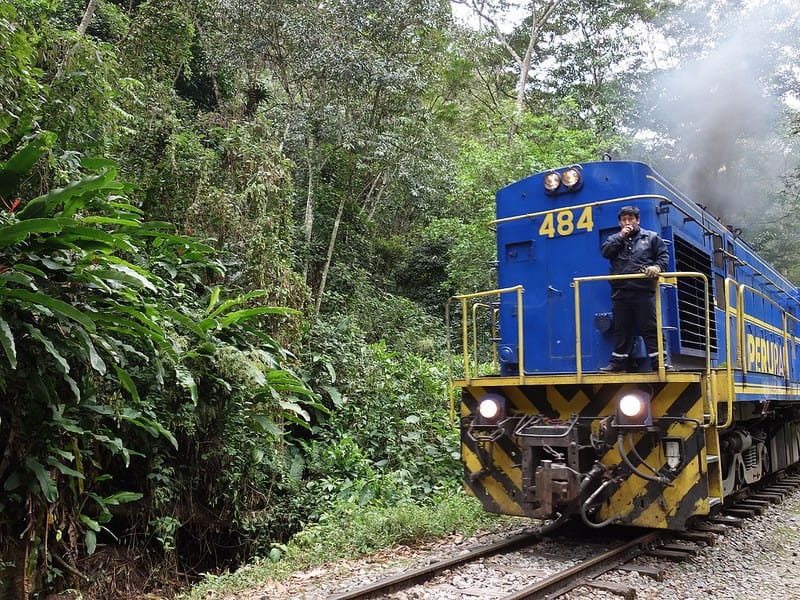 Machu Picchu: How to Get There by Train
One of the best ways – and the easiest way! – to get to Machu Picchu is by train. Enjoy a scenic ride through the Sacred Valley and marvel as the landscape changes from alpine valley to lush cloud forest as you descend to lower altitudes. The entry into Aguas Calientes is truly breathtaking!
Once in Aguas Calientes (also known as Machu Picchu Pueblo), the usual way people get to Machu Picchu is by bus. A quick 30-minute shuttle bus takes you up the mountain all the way to the entrance point for the Inca Citadel. However, if you want to keep your legs moving, from Aguas Calientes you can hike up to the Machu Picchu entrance!
Discover this enigmatic site on a one-day excursion that sees you travel by train to Machu Picchu and back
What Are the Trains to Machu Picchu Like?
There are two main operators (Inca Rail and Peru Rail). Both offer luxury and premium services such as the Vistadome, where you will be amazed by the view of mountains and forest. As well, both companies offer good quality services, have stations at main points of Cusco, and offer online ticket sales.
                                                                PERU RAIL SERVICES                        INCA RAIL SERVICES
Service Options

·        Expedition (standard)

·        Vistadome (premium)

·        Sacred Valley

·        Belmond Hiram Bingham train (luxury)

·        The Voyager (standard)

·        The 360º (premium)

·        The First Class (luxury)

·        The Private (exclusive)

Departure Stations

·        San Pedro (Cusco)

·        Poroy (Cusco)

·        Urubamba (Sacred Valley)

·        Ollantaytambo (Sacred Valley)

·        Hydroelectric (La Convention)

·        Aguas Calientes (Machu Picchu)

·        San Pedro (Cusco)

·        Poroy (Cusco)

·        Ollantaytambo (Sacred Valley)

·        Aguas Calientes (Machu Picchu)

Special Claim to Fame?

Famous for including one of the most luxurious train services in the world. The Belmond Hiram Bingham train includes a gourmet menu, open bar, tour guide and your ticket to Machu Picchu.
Offers one of the most exclusive services in the world. The Private train includes complimentary champagne, gourmet menu, private bus to Machu Picchu, live music show, open bar as well as all the comforts on board.
Click this link for more on Machu Picchu train options.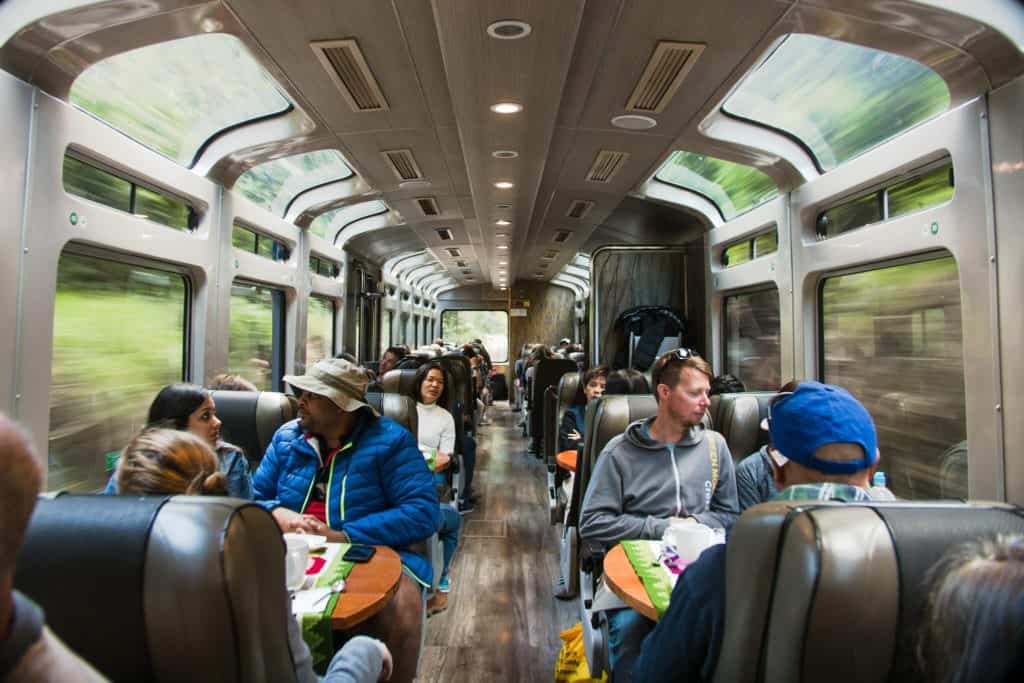 So, which company should I choose, Peru rail or Inca Rail? 
They are pretty alike. Both companies offer similar prices on their services. Plus, they have adapted to the requirements of prevention of COVID-19 applying biosecurity protocols. Either way, you will enjoy the ride. Keep in mind that Peru Rail offers a greater number of daily departures.
Which Station Should I Book My Train Ticket From?
If you decide to get to Machu Picchu by train, you will have two main stations to choose from: Poroy Station just outside Cusco, or the Ollantaytambo Station.
Train from Poroy Station 
Where is it? Poroy, 30 minutes outside Cusco.
How to get there? Local taxis, colectivosor your tour company can give you a ride to this station.
How long is the trip to Machu Picchu? 3 hours and 30 minutes.
How often does the train leave? There are only 3 morning train services operated by Inca Rail.
Train from Ollantaytambo Station
Where is it? Ollantaytambo, about 1 hour and 30 minutes from Cusco
How to get there? Local taxis, colectivosor your tour company can give you a ride to this station.
How long is the trip to Machu Picchu? 1 hour and 40 minutes.
How often does the train leave? Trains operate regularly from 6am until 7pm.
Booking Your Machu Picchu Train Tickets
There are ticket offices in the train stations, but it is better to get your tickets in advance. (We can help you with that!)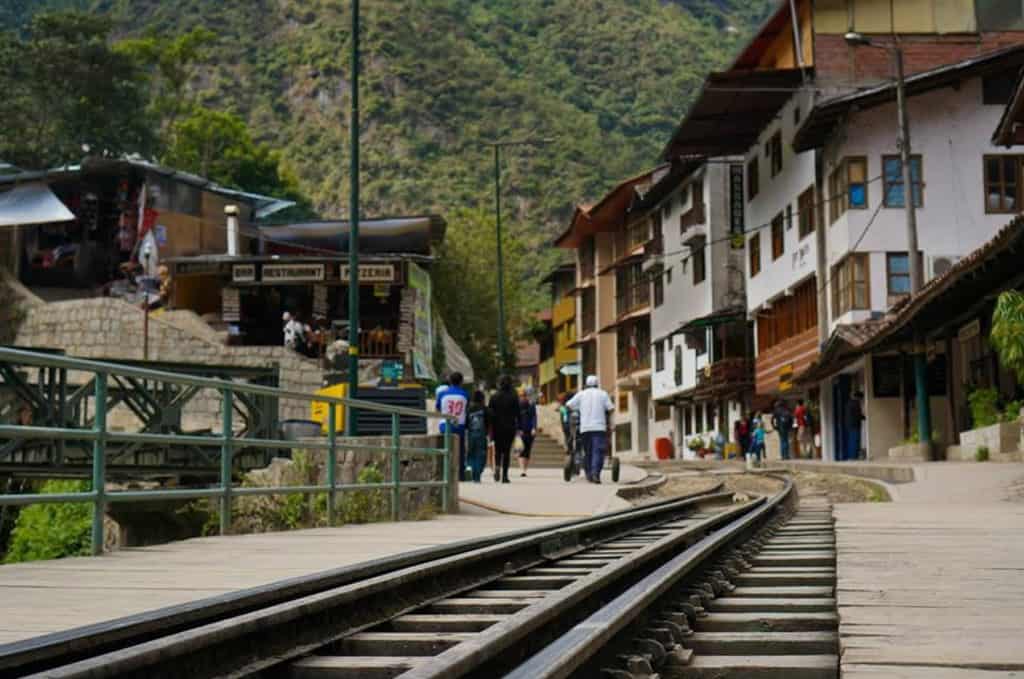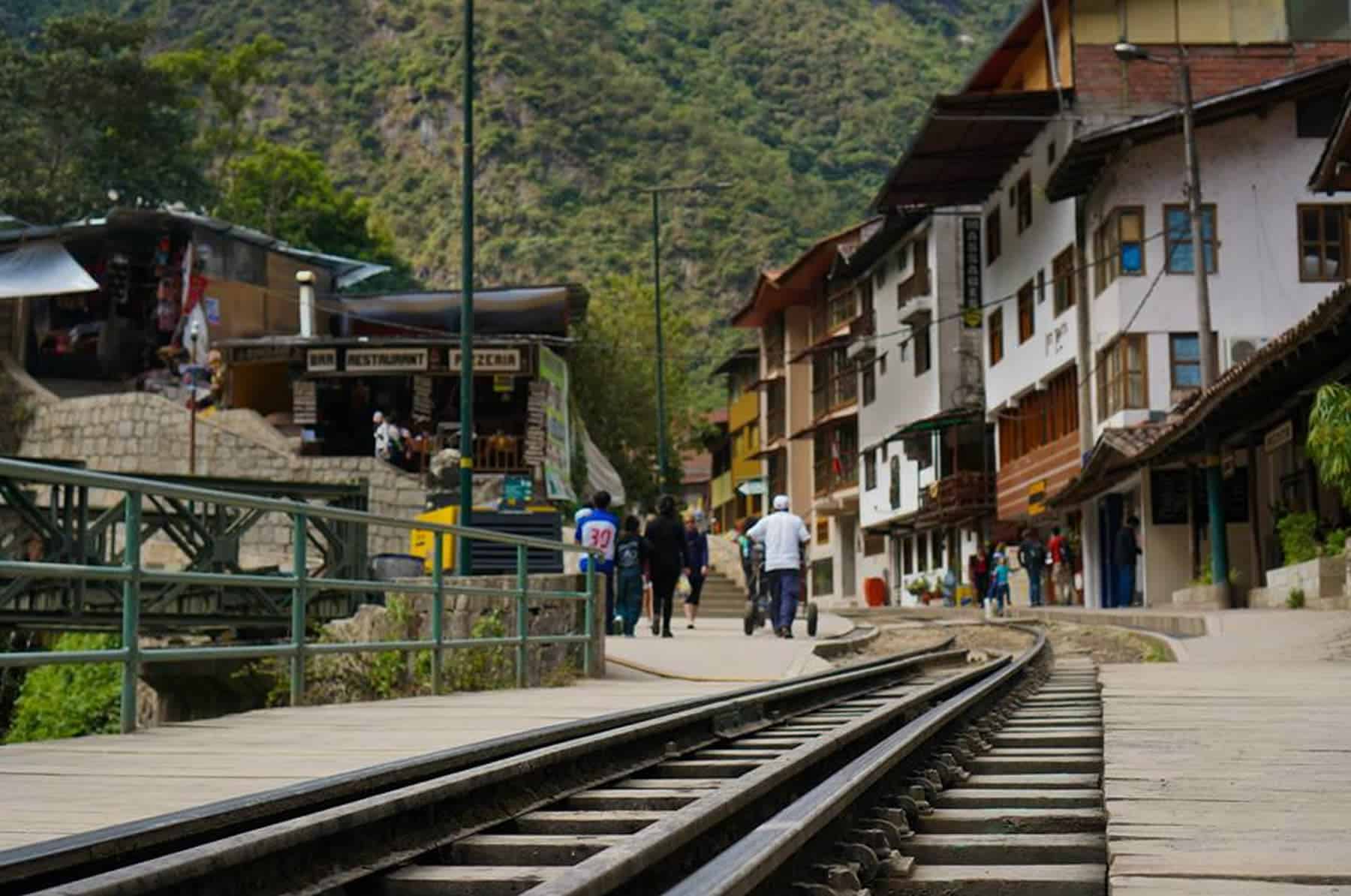 Machu Picchu Train Tours
Don't want to go it alone? Finding the options overwhelming? We have some great all-inclusive Machu Picchu train tours to choose from if you want to leave the details to someone else!
If you're short on time, this one day Machu Picchu excursion is right for you. It's a long day which includes the train there and back, a guided tour of the ruins and lunch at the site.
For more details, or to book, click here.
If you have more time on your hands, a two-day tour to Machu Picchu by train might be your best bet. Apus Peru offers you two options, depending on what you're most interested in seeing and doing:
Option A: Your tour begins with a leisurely scenic drive to Ollantaytambo, stopping in Chinchero along the way. In Ollantaytambo, you'll have time to tour the ruins and visit the market before taking the train to Aguas Calientes, where you'll overnight. Wake up early the next morning to visit Machu Picchu and, if you like, add in a hike to Huayna Picchu or Machu Picchu Mountain. In the afternoon, you'll head back to Cusco by train.
Option B: This option is best for those looking for a more intimate experience of Machu Picchu, away from the crowds. You'll go against the grain enjoying an afternoon visit to the Inca Citadel on Day 1. After spending the night in Aguas Caliente, you will head to Ollantaytambo for a morning visit of these ruins, followed by a visit to Chinchero before arriving back to Cusco.
For complete details, or to book, click here.
See all the key highlights of Cusco in 5 days. This tour takes you from Cusco through the Sacred Valley to Aguas Calientes, culminating in a visit to Machu Picchu. Includes one day hiking the famous Inca Trail for a complete Machu Picchu experience (if desired), or, train ride to the Inca citadel.
For all the details, or to book, click here.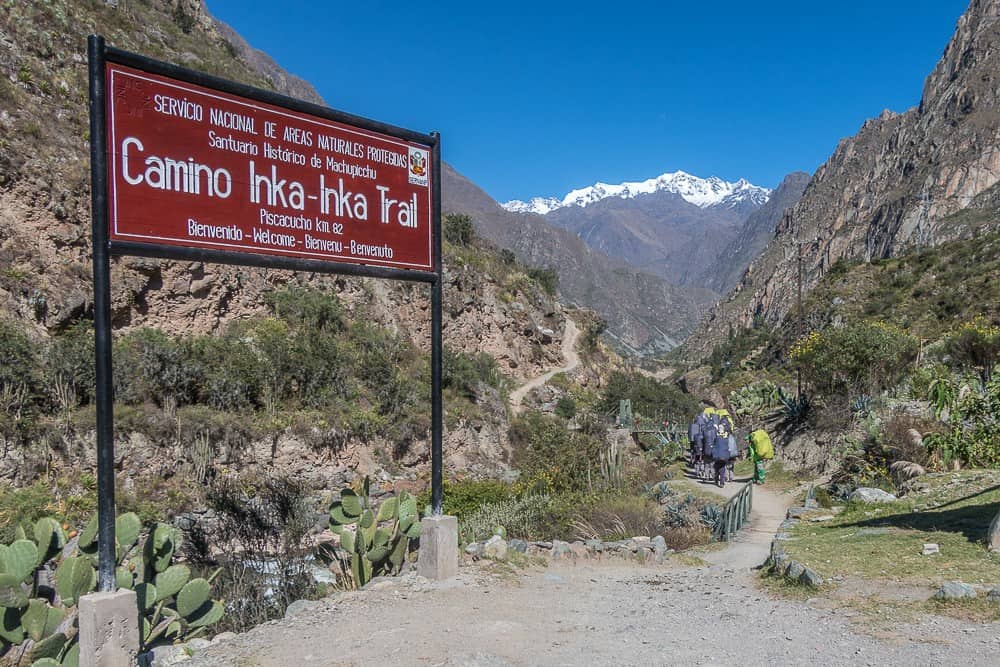 Hiking the Inca Trail: The most famous way to get to Machu Picchu
Have you heard the old saying,  All roads lead to Rome? Well, here we have our own version:  All roads lead to Machu Picchu! 
Hiking the Inca Trail is the most famous way to get to Machu Picchu, hands down. If a good trek is what you're looking for during your trip to Peru, you won't be disappointed! There are numerous ways to get to Machu Picchu on foot. Here is some information about the top 3.
Part of the famous Qhapaq Ñan, which means "Royal Road" in Quechua, the Inca Trail – the most famous hiking trail in Peru – was the original path used by the Incas to get to Machu Picchu.
The classic Inca trail is 42 km long and connects several Incan archeological sites along the way. The trek will take you four days and three nights to complete. Due to demand and in order to preserve the original Inca roads, the government issues just 500 permits per day (of which only about 200 are for hikers), so you need to book in advance!
On the trail, you will hike at altitudes above 4,000 meters (13,123 feet), so better to start doing some training before you start your adventure. We also recommend considering the weather and conditions of the area when choosing your dates, though we consider the Inca Trail to be a good rainy season trek.
Important tip: The trail is closed in February for regular maintenance.
Ready to book the Inca Trail to Machu Picchu? Click here for more details about the classic 4 day trek, or, check out these additional Inca Trail trek options: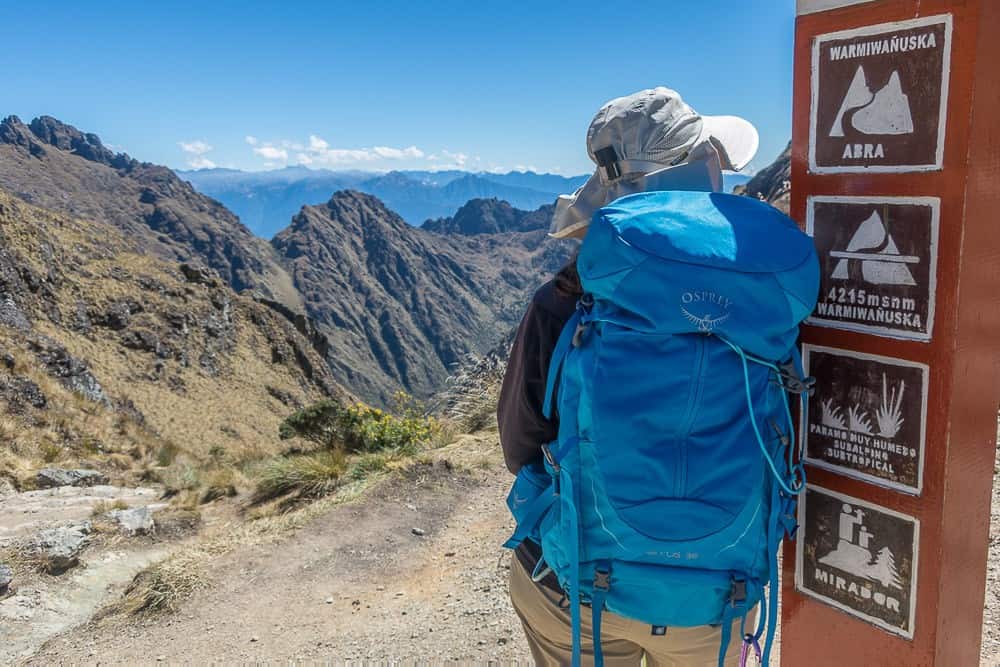 If you don't have much time or just don't feel up to a 4 day hike, you can still have the experience of hiking along the Inca Trail and walking through Inti Punku (the Sun Gate) into Machu Picchu. It's a once-in-a-lifetime experience!
The short Inca Trail includes one day of hiking and one day visiting Machu Picchu. No camping involved; our short Inca Trail tour includes a night in an Aguas Calientes hotel. Find all the details here.
Once voted one of the 25 Best Treks in the World by National Geographic Adventure Travel Magazine, the Salkantay Trek is a popular alternative to the Inca Trail (especially when it's sold out!)
The classic itinerary is the 5 day Salkantay trek, which includes a stop at the stunning Humantay Lake, a chance to learn about coffee production in Lucmabamba and an optional thrill ride down the Cola de Mono zipline! You can also choose to stay with a local family in Lucmabamba.
We also offer a 4 day Salkantay itinerary, but we recommend it only for the most fit and experienced hikers as it is a real challenge! (Read more about Salkantay trekking difficulty here.)
If you don't want to choose, we also offer a 6 day combined Salkantay and Inca Trail hike!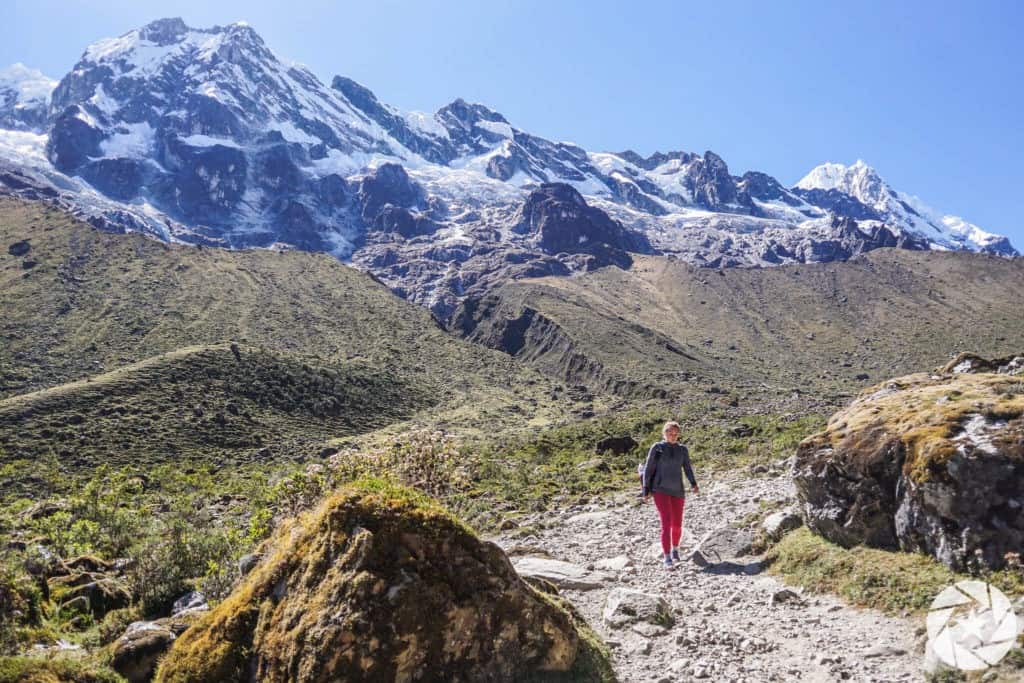 Other Ways to Hike to Machu Picchu
Not convinced by these options, or looking for something a little more off-the-beaten-track? We offer several Machu Picchu hikes, but they all include a train to Aguas Calientes. The ONLY trek that lets you walk into Machu Picchu is the Inca Trail.
Read more about some great alternative treks to Machu Picchu here:
Machu Picchu Highlights: What to See & Do Once You Get to Machu Picchu
Some of the key points to see at Machu Picchu include the Intihuatana stone, the Sun Temple and the Temple of the Condor.
Focusing attention on the city itself, there is a big open space in its center where a great plaza stretches on two levels. On each side of the plaza, look at several structures. To the left, on the highest level can be seen the solar observatory that is accessible through a stairway that starts behind an open building having only three walls. The front of this building opens onto another small plaza that was the main temple. On the east side of the main plaza, there is another building completely open, where a full view of the sunset is easily seen.
We have outlined the basics of any visit to Machu Picchu here.
For more tips on what to see and do at Machu Picchu, check out this informative brochure.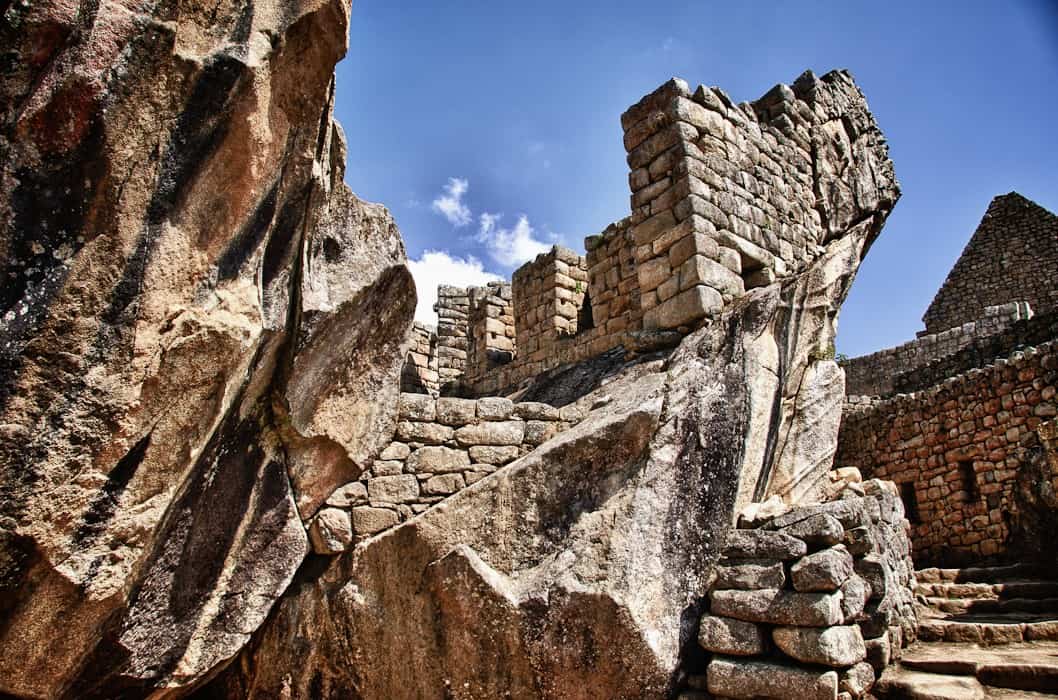 Getting to Machu Picchu: Entry Rules, Fees, & COVID-19 Precautions
To enjoy this unique experience, you will need a lot of planning but don't worry, we will give you a hand with that.
Machu Picchu Tickets & Entry Rules 
The Ministry of Culture is only releasing tickets for a few weeks at a time; when in doubt, get in touch with our team for help booking your Machu Pichu tickets.
Note: it is no longer possible to visit Machu Picchu on your own; you need a guide. Luckily, travel guides are usually available for hire outside the citadel, though we also recommend booking in advance, just in case.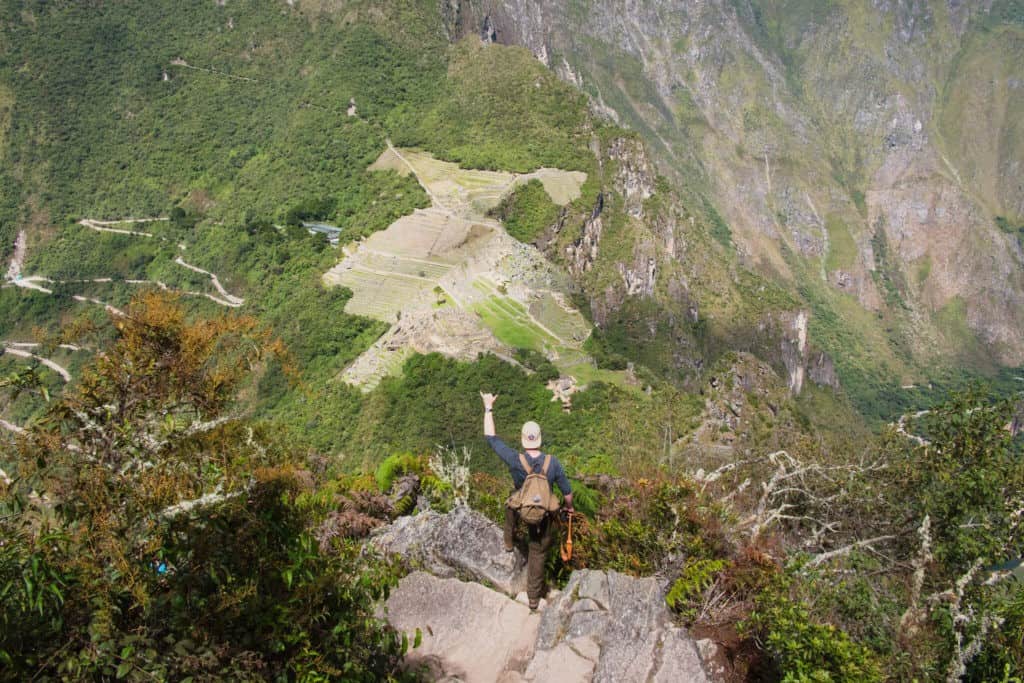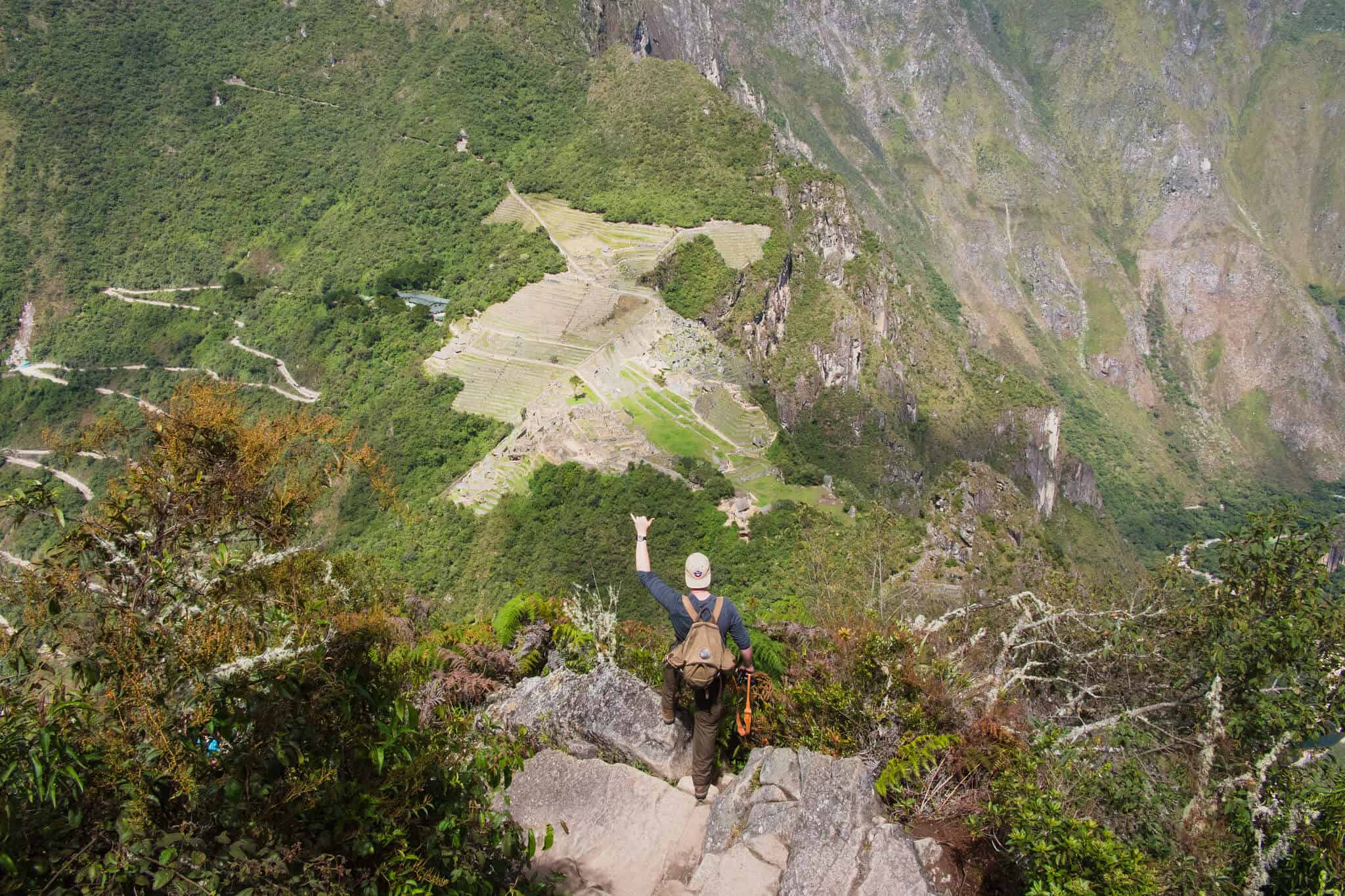 What about Huayna Picchu, Huchuy Picchu and Machu Picchu Mountain? 
The tourist area of the Inca citadel is surrounded by other mountains and cultural attractions. In the same way, local authorities posted a plan to reopen these attractions, including the hikes to Huchuy Picchu, Huayna Picchu (also spelled Wayna Picchu or Waynapicchu), and Machu Picchu Mountain. These three hikes are now open to visitors, while another three attractions remain closed for the moment. Find the most up-to-date information on ticket availability here.
Space is limited on these hikes (400 spaces per day for Machu Picchu Mountain, and just 200 per day each for Huayna Picchu and Huchuy Picchu), and there are specific times guiding when you can enter. If you book a ticket to Machu Picchu including one of these hikes, you must start with the hike and then you have a re-entry so you can visit the actual site afterwards.
To learn more about entry times and the new rules for visiting Machu Picchu announced in 2019, click here.
COVID-19 Protocols at Machu Picchu
All visitors to Machu Picchu must follow COVID-19 protocols such as temperature check and social distancing.
Local authorities have implemented protocols to ensure a safe travel experience. Before you enter the ruins, the staff from the site will check your temperature. If any visitor registers 37.5°C (99.5° F) or more, they won't be allowed to enter the site.
Once inside the citadel, social distancing is strongly recommended among visitors (a minimum distance of 1.5 meters). In addition, antibacterial hand gel is available at train and bus stations.
If you hike to Machu Picchu, you do not have to wear facemasks on the trail.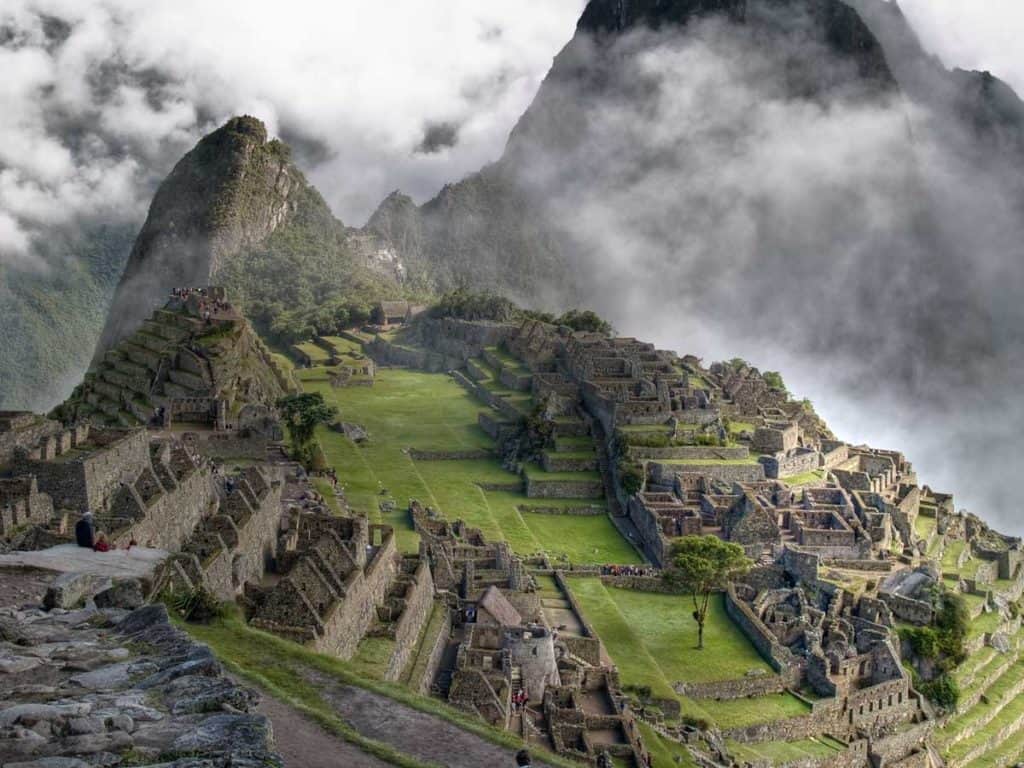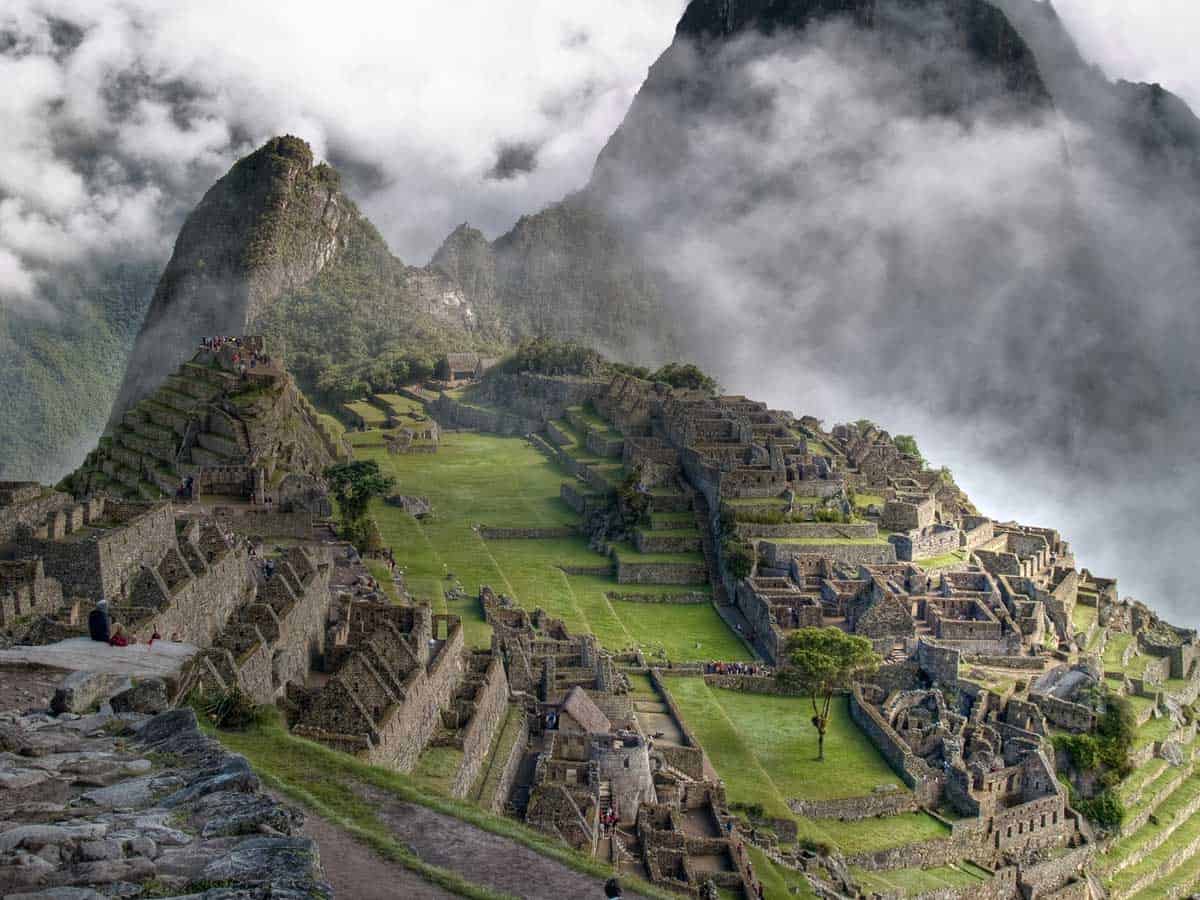 What is the Best Time of Year to Visit Machu Picchu?
This is the most common question that travelers ask when planning a trip to Machu Picchu. We've summarized the most of our expert advice and insider tips in this post about the best time to visit Machu Picchu, including when to go and when are the best times to visit the site.
More Travel Tips for Visiting Machu Picchu
Altitude sickness aka soroche can hit you hard if you don't acclimatize yourself. Spend a couple of days in Cusco to get used to the weather and region's conditions (we even have an acclimatization itinerary that's just the ticket!)
Proper gear is a lifesaver on any trek. Read about this and more on our list of trekking tips.
Enjoy the sites and learn from the local people but always be respectful. Read about 10 things you can do to be a more respectful and sustainable traveller.
Did you know that Machu Picchu is a plastic-free zone? It is! But no matter where you visit, we always recommend reducing the amount of plastic you use by carrying a reusable water bottle and reusable bags everywhere you go.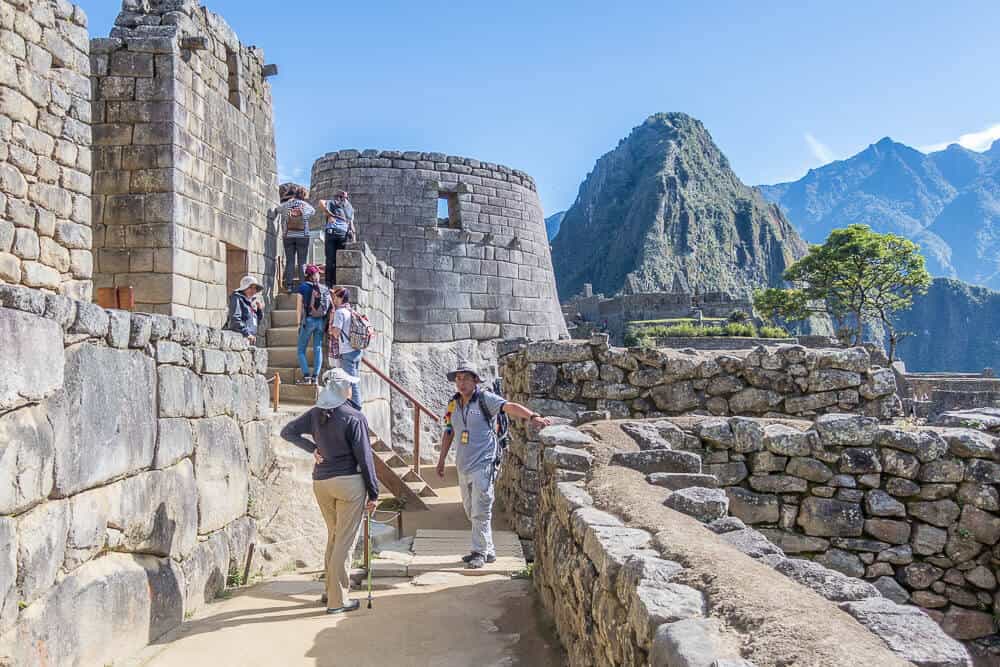 Final Thoughts: How to Get to Machu Picchu & Have Fun!
Machu Picchu can touch even the most uninterested tourist. Don't be surprised if the sensation you experience is so great that you won't be able to hold back your tears. Indeed, many artists and writers have declared that Machu Picchu is a source of inspiration. In fact, the reputation that this world wonder holds is not based on letters or images; it goes beyond that. This ancient city is a human creation that portrays the inspiration of men and women at their best.
So, however you get to Machu Picchu, enjoy the ride, live the moment, and cherish your memories! Consider this trip a once-in-a-life-experience that you will be soon be recounting to friends and relatives (or pets!).
If you have more questions about how to get to Machu Picchu, leave a comment, and we will get back to you as soon as possible. On the contrary, if you already made up your mind, get your backpack ready and contact us to help you plan this unique experience!
Like it? Pin it!