If you're planning to visit Machu Picchu then this post is definitely one for you. It will help you decide what to wear to Machu Picchu, and that will in turn determine what to pack for your Machu Picchu hike. All sorts of questions like 'do I need hiking boots for Machu Picchu' and bag weight and size restrictions are also addressed.
Also covered are various ways of getting to Machu Picchu, including Machu Picchu tours which incorporate travel by train. This is important as it also influences what to pack for Machu Picchu. It may also help you to decide which type of trek to take, if you haven't yet made that decision. The main options include one day, overnight or four day treks.
We also suggest a couple of alternatives to hiking the Inca Trail, in case you want to consider other options, or the Machu Picchu tour you want is already fully booked. These two 'alternative" hikes do take in Machu Picchu, so you wouldn't miss out on that must-see sight.
Next we cover the weather, as this will have a big impact on the clothes for Machu Picchu you'll need to wear. Being appropriately dressed for the season is one of the key components of any good Machu Picchu packing list – and it can rain in this part of Peru at any time of the year.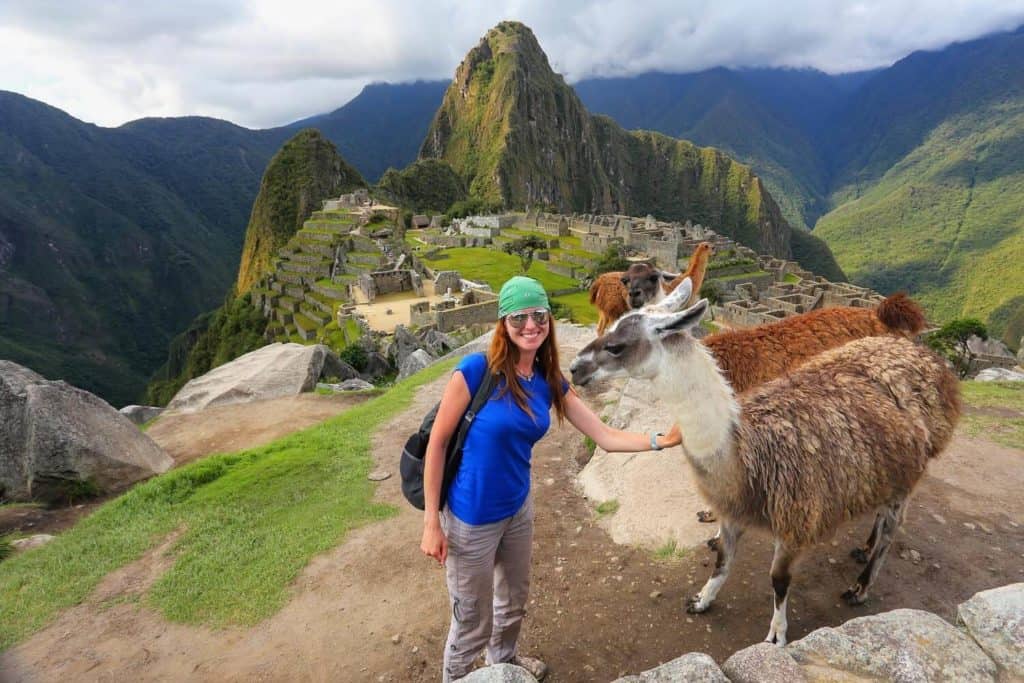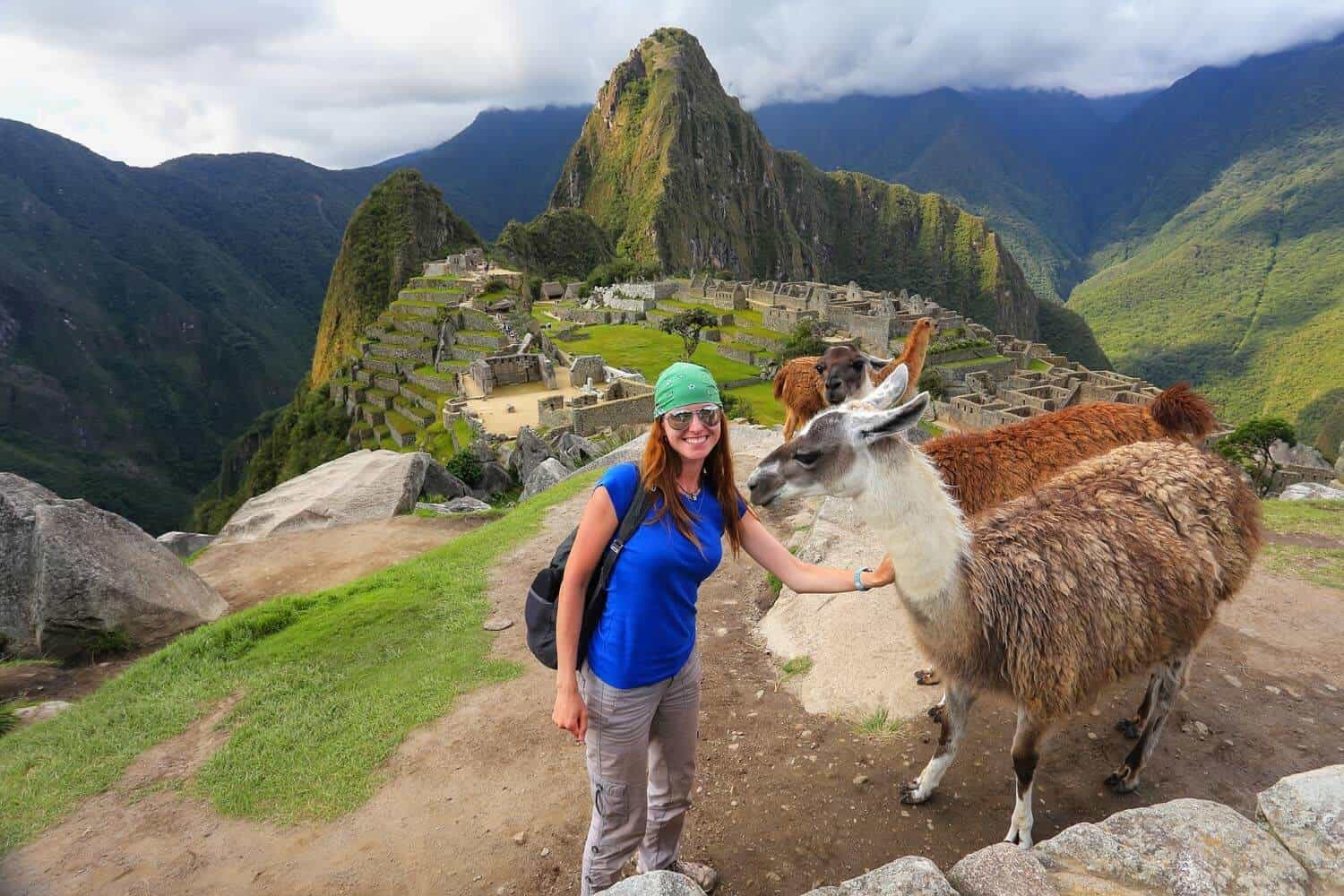 After taking a look at the weather in this part of Peru we then move onto settling the question of Machu Picchu – what to wear? As well as clothing, this section discusses what shoes to wear to Machu Picchu, plus what kind of clothing makes the best Machu Picchu hiking gear.
If you're wondering whether you really need hiking boots, check out what we have to say on those. A quick hint – having the best hiking shoes for Machu Picchu really can make or break your experience. It really is that important.
Also covered is the question of finding the right day pack and how your hiking gear for Machu Picchu is carried. We also explain your options regarding a sleeping bag, which you'll need for the longer treks. The good news is that your porter will carry this for you – but the bad news is that the weight is included in your baggage allowance.
We've even thrown in a few extras too – such as explaining why you'll want to take a swimsuit and  listing some of the items we think are really useful to have when exploring Machu Picchu. There are also useful links to other articles that might answer your Machu Picchu trek – what to bring questions.
Read on to discover all the travel tips you need for the trip of a lifetime to this iconic part of South America! Whether you're wondering what to wear to Machu Picchu in October, January, April or July, this guide will help you finalize that packing list.
This post may contain affiliate links, from which we would earn a small commission, at no extra cost to you.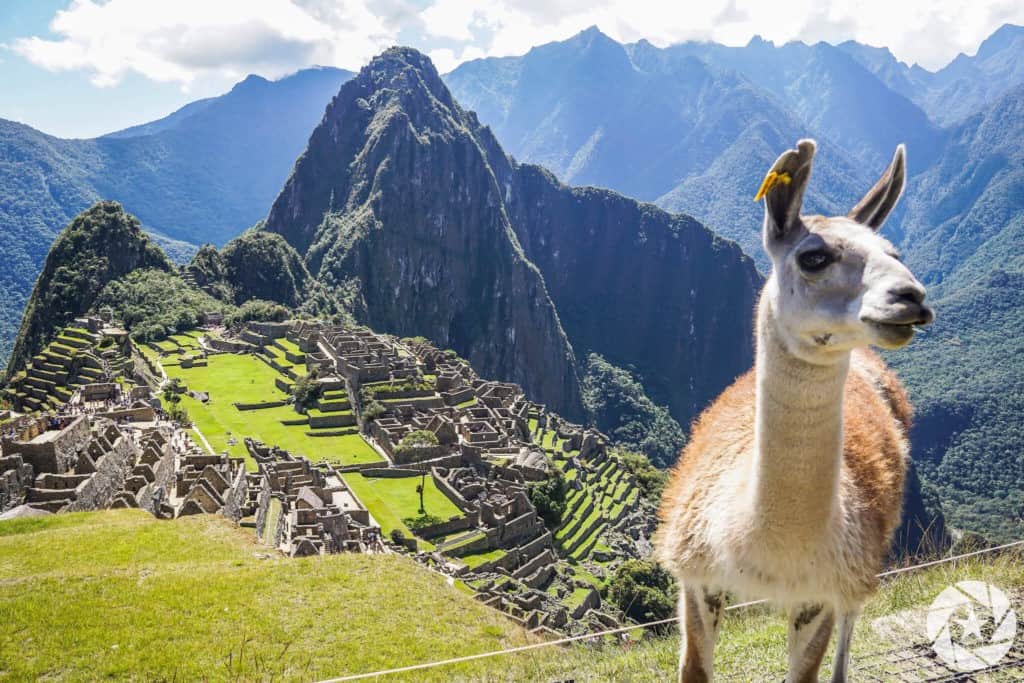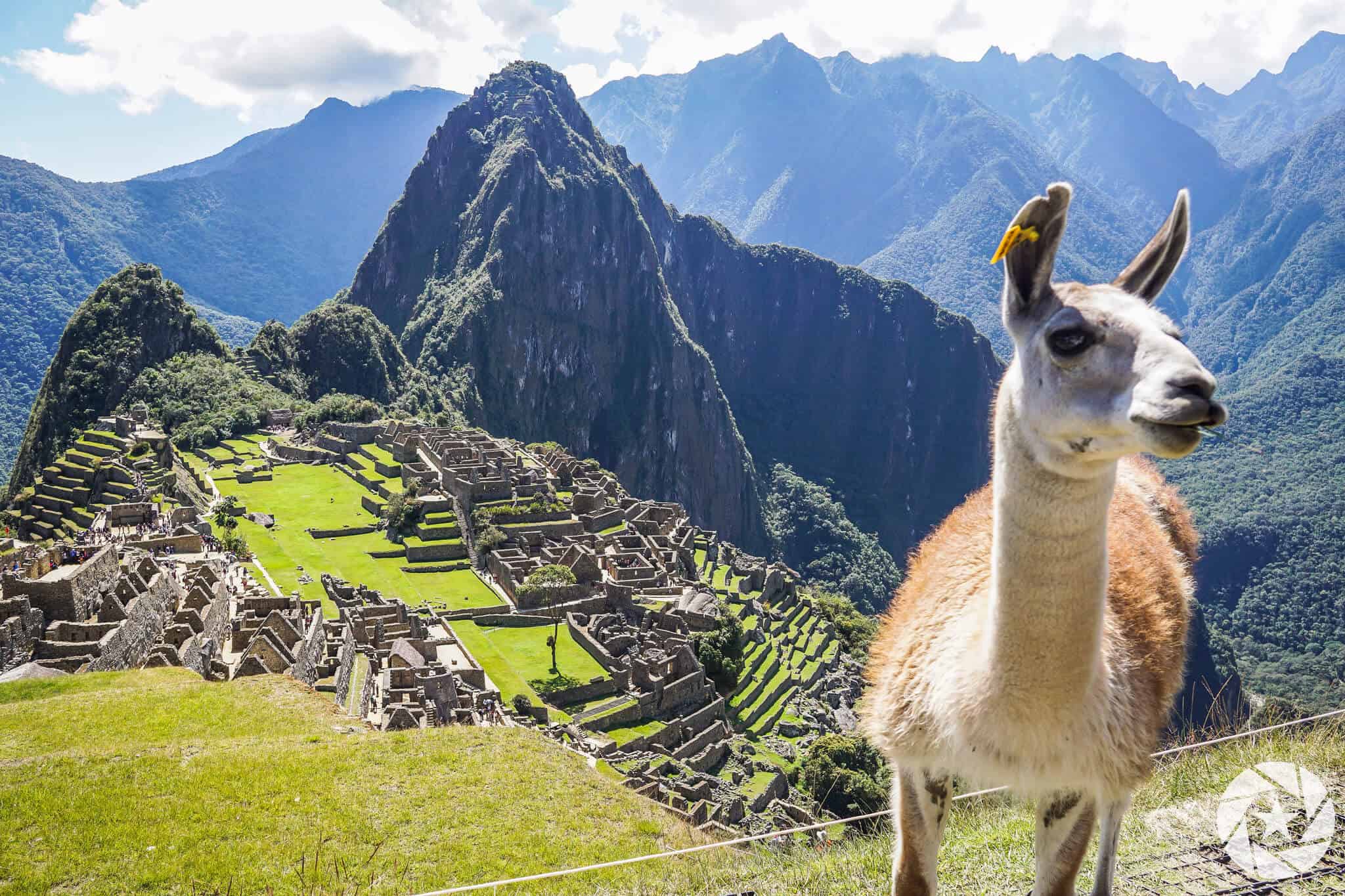 Ways to Get to Machu Picchu
There are five main ways to get to Machu Picchu. Which you choose will largely determine what to bring to Machu Picchu in terms of clothing and other items, so it's important to check out what the options are. The first three experiences listed involve train travel and do not include camping. Rather, you will be staying in decent hotels. While you don't really need to be prepared for 'roughing it', practical clothing is always recommended, as is a comfortable day pack.
When it comes to clothing, layering can be key at all times of year. Especially when you'll be camping overnight. If you'll be taking a trip that includes trekking, then your Machu Picchu hiking boots should also be sturdy ones. This is especially true of the train and hiking combination tour – also known as the short or 2 day Inca Trail trek – as this one does include some hiking. For all types of trip, you will also want to add a bathing suit to your Machu Picchu clothing list so you can sample the thermal springs at  Aguas Calientes.
Whether you take one of the train trips or the classic Inca Trail trek, you need to be aware of the luggage restrictions that apply to each. These are explained under each heading below.

Train Trips to Machu Picchu – Including the 2 Day Inca Trail
These trips are taken partly or wholly by train and luggage limits do apply to all passengers. You can take just one overnight bag each. There are no luggage racks at all on Inca Rail services, and limited space on Peru Rail.
Inca Rail's weight limit is 11 lbs (just under 5 kilos) and Peru Rail's is 17 lbs (about 7.7 kg). A day pack sized bag is about right. The bag mustn't measure more than 62 inches when you combine the length, width and height.
Day Trip to Machu Picchu by Train
One way of getting to Machu Picchu is to take a day trip on the train. This trip is available daily and departs from Cusco. The maximum group size is 12.
As you're not staying overnight, all you really need is a Machu Picchu day pack that contains whatever you need for the duration, such as a water bottle, a packable rain jacket, sunglasses and so on.
Find out more about this one day train trip to Macchu Picchu here
Overnight Trip to Machu Picchu by Train
If you'd like to spend a little longer but still want to travel by train, then the one night tour to Machu Picchu may suit you better.
This includes a night at a hotel in Aguas Calientes, the gateway to Macchu Picchu and home of a hot springs resort. If you want to use the thermal baths here, you will need to add a swimsuit to your list of what to take to Machu Picchu.
Discover the one night trip to Machu Picchu by train here
Overnight train & hiking trip to Machu Picchu
This combination tour includes trekking and train travel, thus offering the best of both worlds. It gives you a taste of hiking the Inca Trail – and unlike with the longer 4 day trek, permits are rarely sold out.
Again you'd be staying at an Aguas Calientes hotel for one night.  So do include a swimsuit on your packing list for Machu Picchu. The short Inca Trail includes a visit to Wiñay Wayna and a walk from there to Machu Picchu via Inti Punku, also known as the Sun Gate.
Explore the short Inca trail tour by train and hike here

The Classic Inca Trail – 4 Days
The classic 4 day Inca trail trek is by far the most popular trip, and permits often sell out quickly. If you want to take this famous Machu Picchu hike, then your packing list will be a little different. You'll be camping overnight and will need to bring or hire a sleeping bag. Extra warm clothing will also be required, as it gets very cold at high altitudes during the night.
While your sleeping bag will be carried by a porter as part of the duffel bag you can take, it is included in the baggage weight allowance that applies to everyone. This bag is supplied by Apus Peru. The rest of your luggage will be stored in Cusco while you're trekking the Inca Trail.
The key thing to know when making your Machu Picchu and Inca Trail packing list is that your luggage will need to weigh 7 kilos or less. This includes a hired or your own sleeping bag.
Anything you need on a daily basis will go into the day pack you'll carry while hiking. Overpacking is very common, and this may result in you having to leave items behind. So do weigh what you've got before you go.
Get prepared by checking out our ultimate Inca Trail packing list here. This gives far more information on exactly what you'll need, while also making clear what not to bring to Machu Picchu when taking a longer trek. In this case it's definitely more about function than Machu Picchu fashion!

Alternatives to the Inca Trail
Maybe the classic Inca trail is booked out, or you want to see what the more off-the-beaten-track alternatives are. If this is the case, the most popular alternative hikes in Peru are the 5 day Salkantay trail and the 4 day Lares trek.
These are common choices when the Inca trail is booked out, or where people are looking for a different kind of experience. Both include visiting Machu Picchu as part of the itinerary, so there's no need to worry about missing out on this essential South America experience!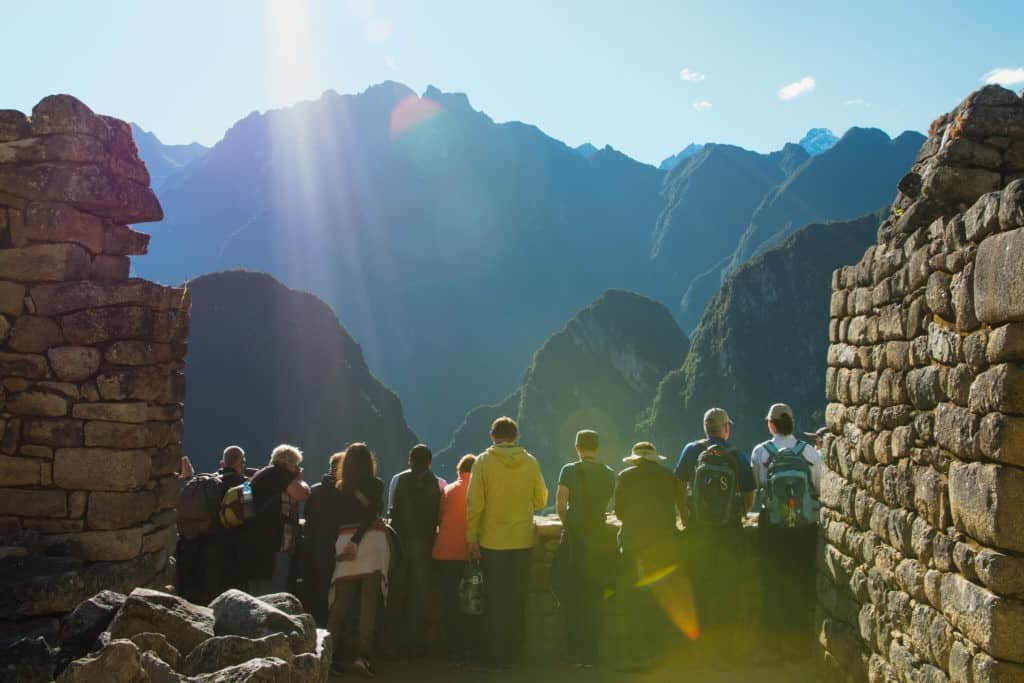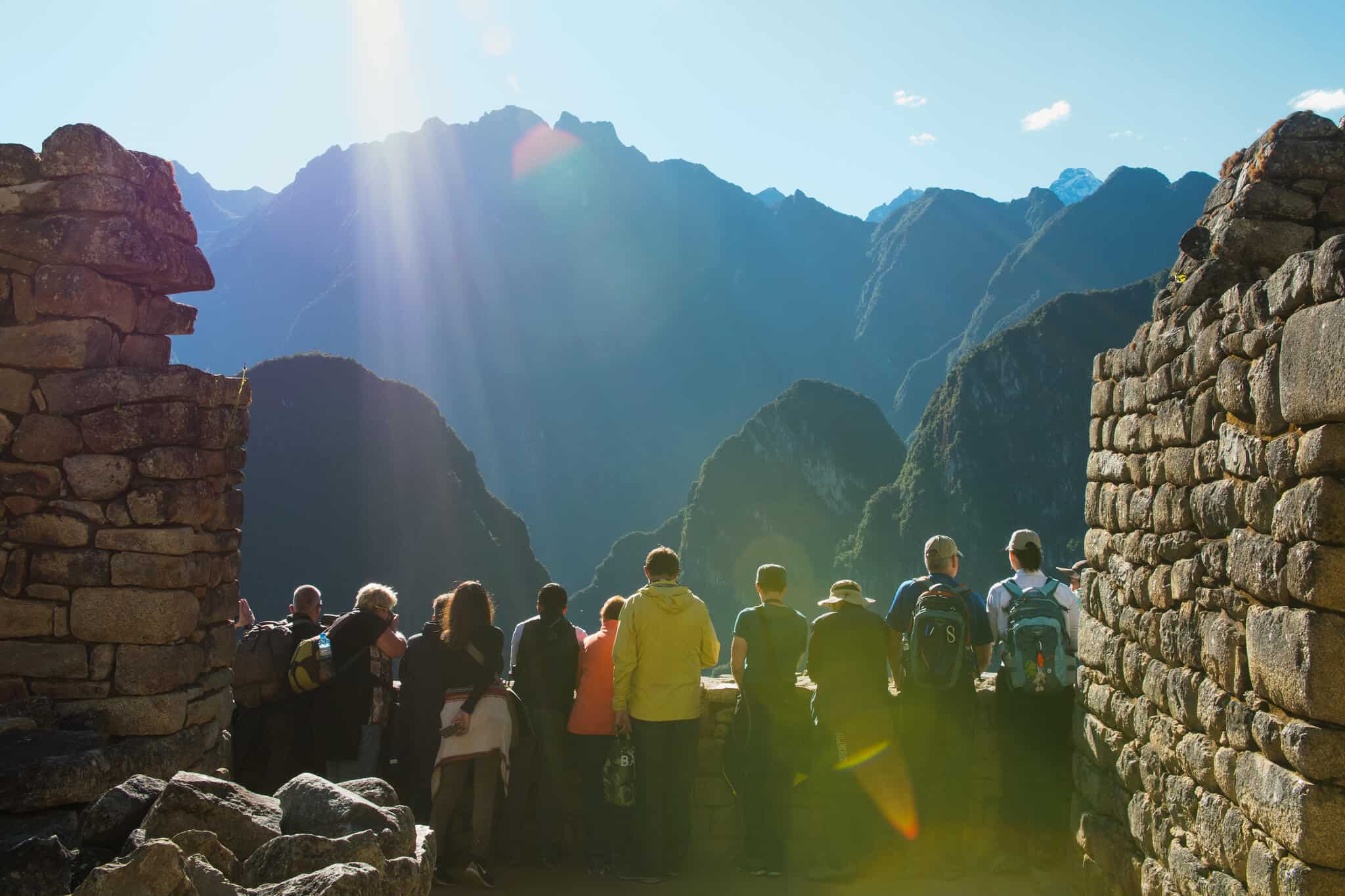 Looking for Further Information on Machu Picchu?
We have several other posts providing more information on how long to spend at Machu Picchu, the hiking routes of the area and how to travel there by train from Cusco.
If you're wondering how long you need, take a look at this 'how many days in Machu Picchu' post, which outlines what to see and do, how long you can spend at the site and whether or not you need a tour guide.
You may be surprised to know that it's not all about the Inca Trail – or even the Salkantay or Lares treks. There are other hikes you can take part in at Machu Picchu. These include Huchuy Picchu, the Inca bridge, Into Punku and more. Discover 7 of the best Machu Picchu treks in this guide.
A third article you may find useful is our piece on getting to Machu Picchu by train from Cusco. This tells you call you must know before you go, including details of the rail operators, where the stations are and the stunning scenery you can enjoy as you travel.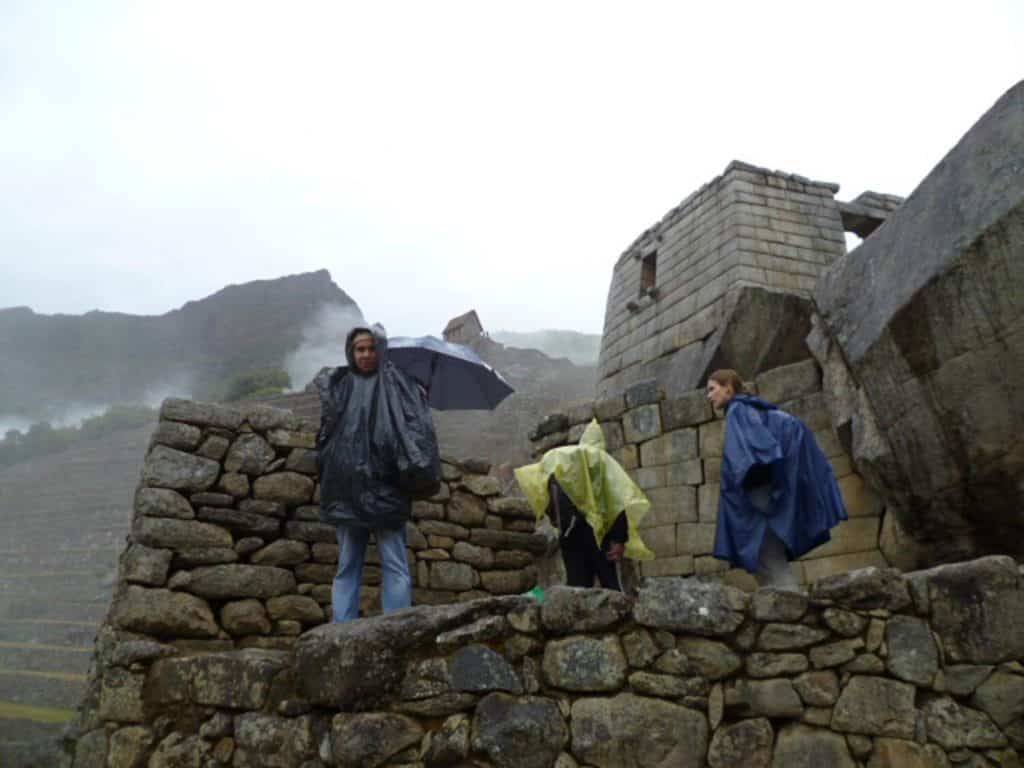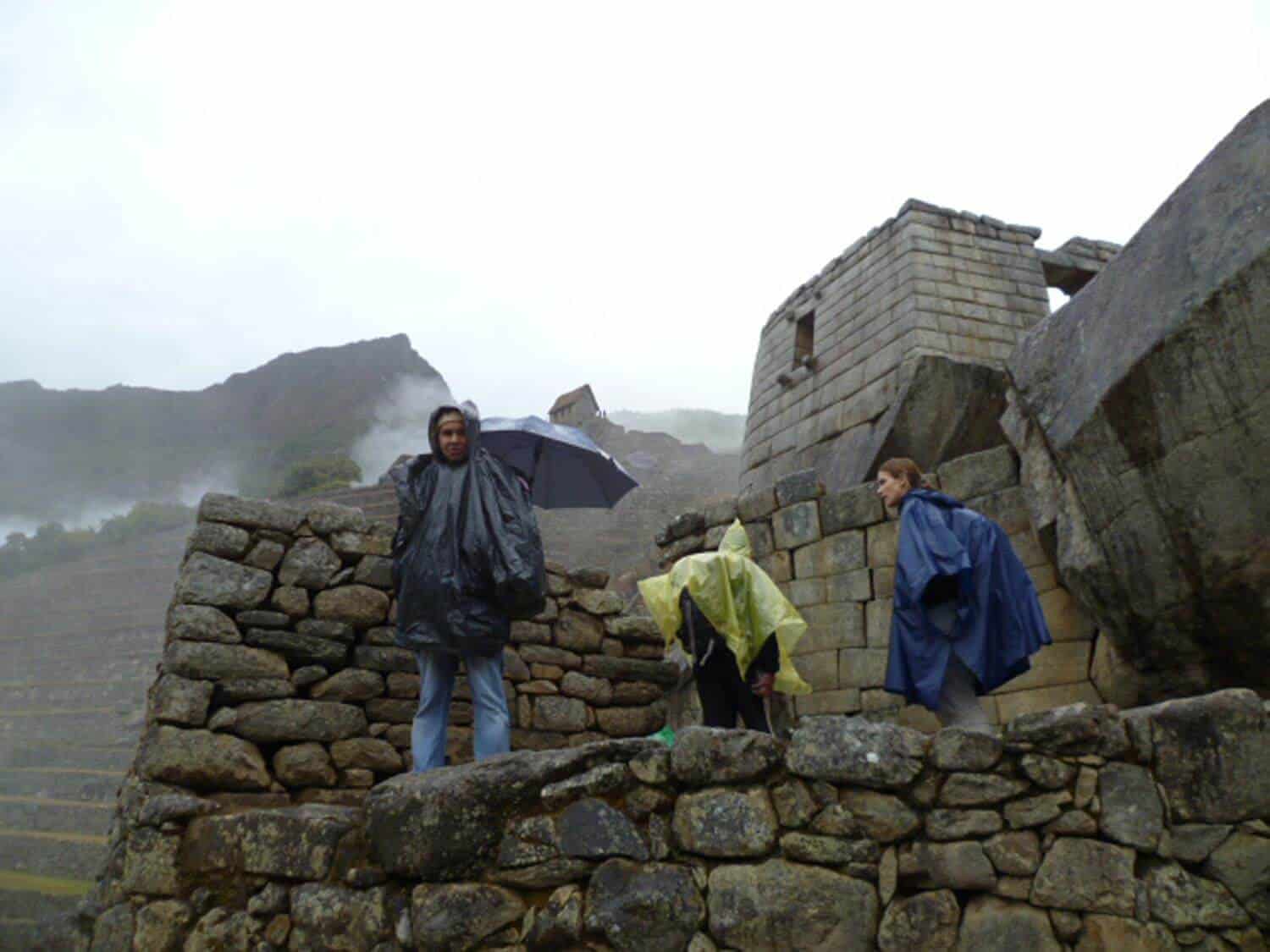 Weather in Machu Picchu
Whatever time of year you go, the fact that Machu Picchu is positioned amidst a tropical cloud forest means that rain is present throughout the year. This even applies to the dry season months.
The drier months are May, June, July, August and September when it's the dry season in Peru. However, this does not mean that will be no rain at all! This is why any packing list for the Inca Trail should include wet weather gear. In that way, what to wear to Machu Picchu in December is much the same as in June.
Visiting during the rainy season has its own advantages. Your trip may cost less and the route may be less crowded. If you like the sound of that, check out this post on visiting Machu Picchu during the wet season.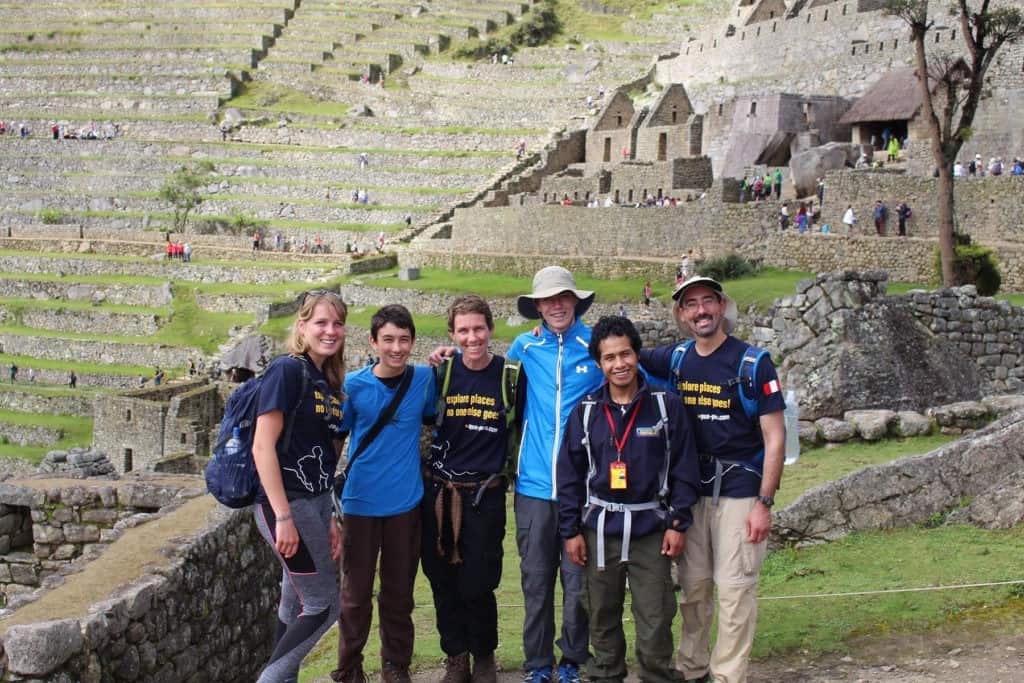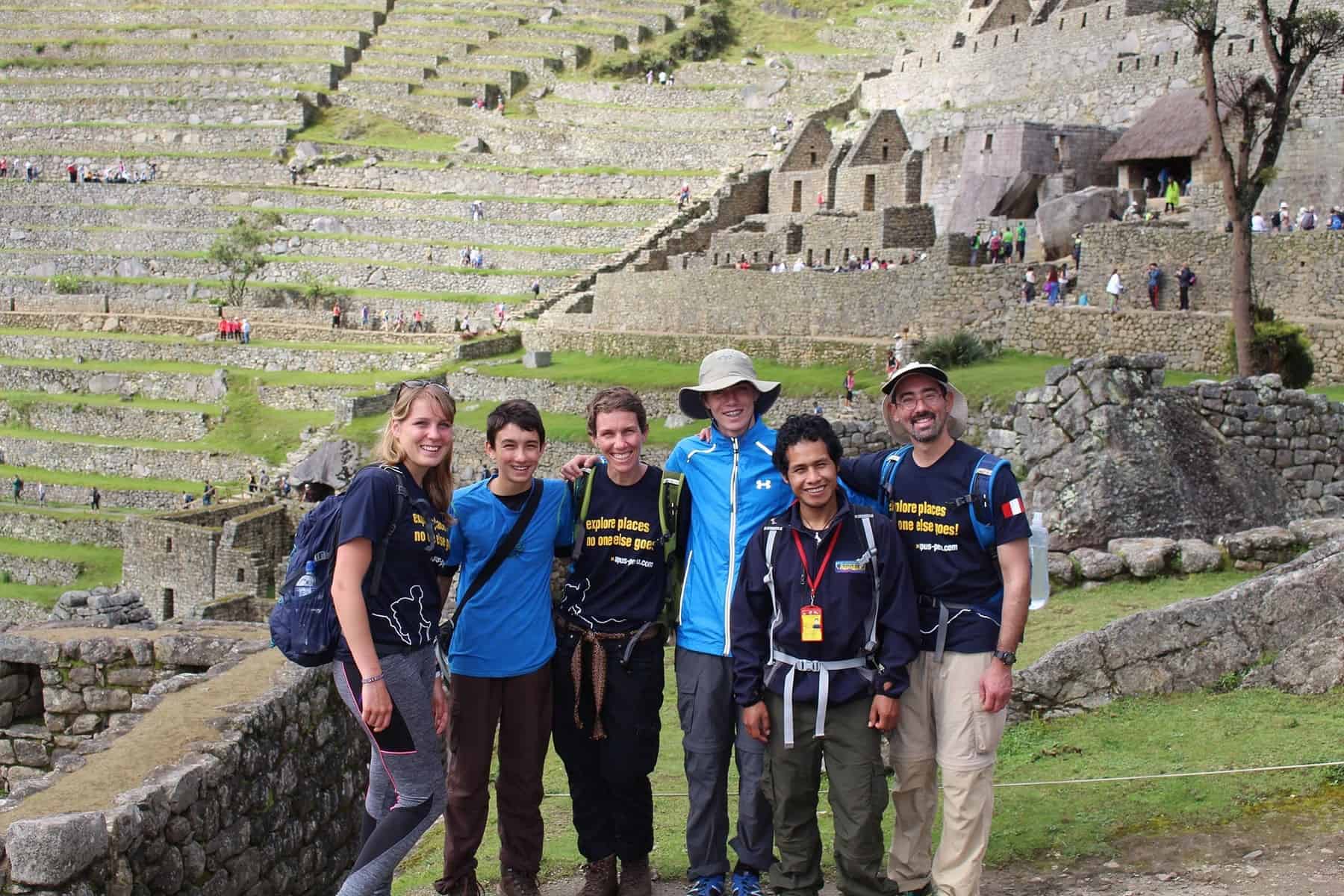 What Machu Picchu Clothing will you Need?
Machu Picchu Day Trip Clothing
A one day packing list for Machu Picchu in Peru should include the following items.
Passport
Hiking Boots or Shoes
Trekking Pants
Camera
Cash (in local currency & small denominations)
Machu Picchu Overnight Trip Clothing
You'll need to add a few extra items to your Machu Picchu what to bring list when staying overnight.
Swimwear
Nightwear
Toiletries
Machu Picchu 4 day Trek Clothing
Refer to this Complete Guide to Packing for the Inca Trail for more detailed information on what to take on the longer trips. Here are a few extra essentials, though, to add the lists above.
Warm Nightwear
Socks – Hiking & regular
Don't forget to bring or hire a sleeping bag too! (Only if you are doing a hike that involves camping)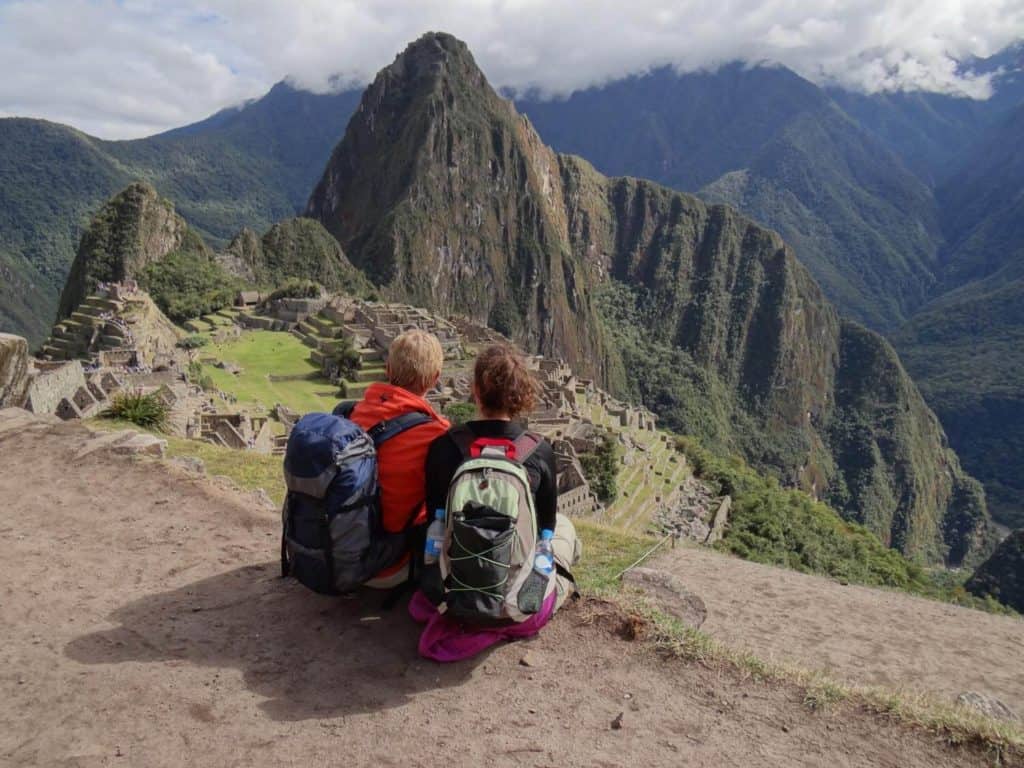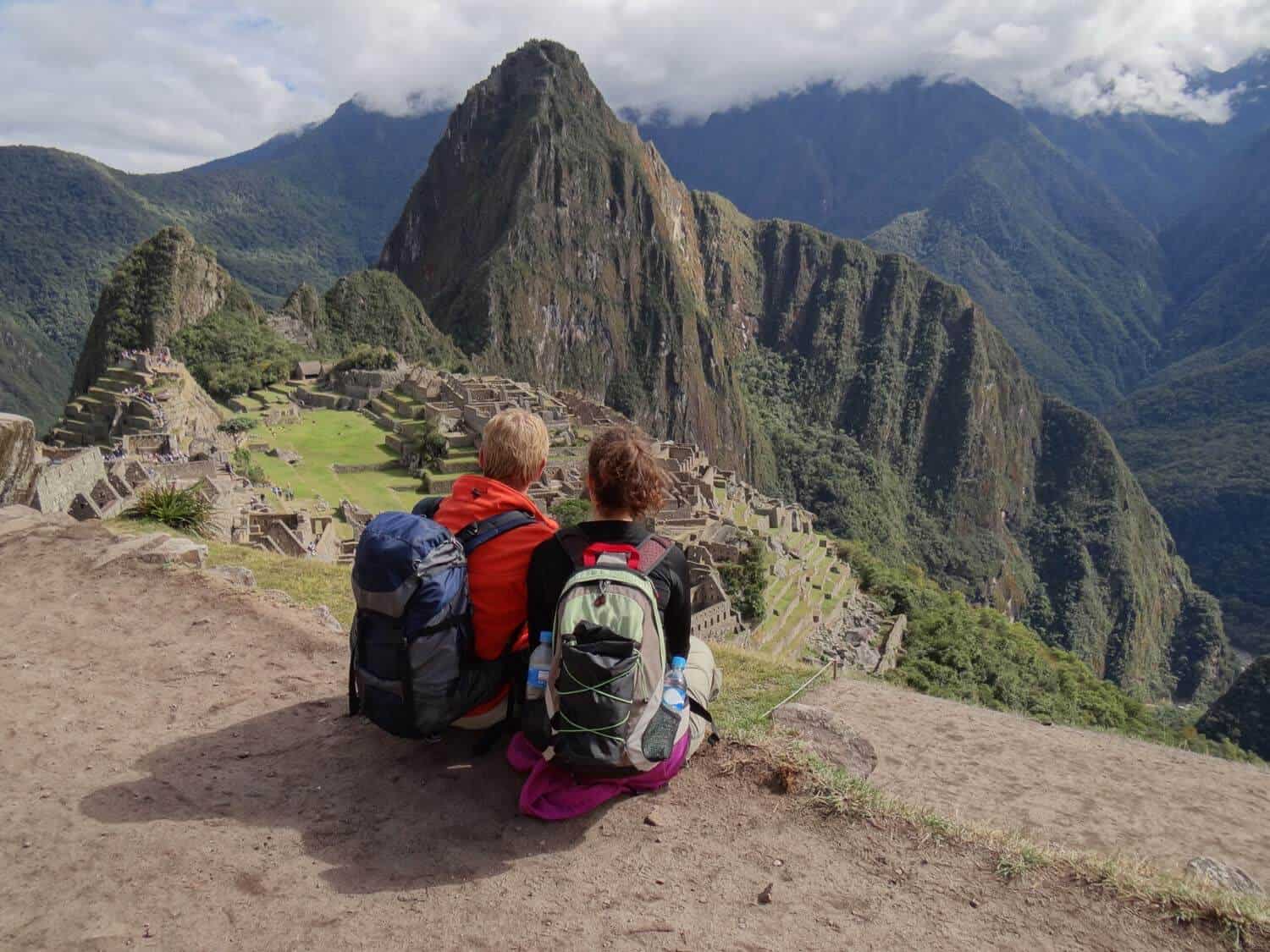 What's the Best Daypack for Machu Picchu?
Your Machu Picchu day pack is also subject to size restrictions. As for the weight, that's all down to what you can carry! The maximum Machu Picchu backpack size is measure 40cm by 40cm. Anything bigger would need to be left behind at the gate. So being aware of the Machu Picchu backpack size limit is critical.
Osprey offer some high quality day packs that should last for years – way beyond your adventures in Peru. We'd recommend that your list of what to bring to Machu Picchu includes one of these Osprey backpacks – or something very similar.
Again, this Ultimate Inca Trail Packing List has more information on what you're likely to be carrying in your daypack.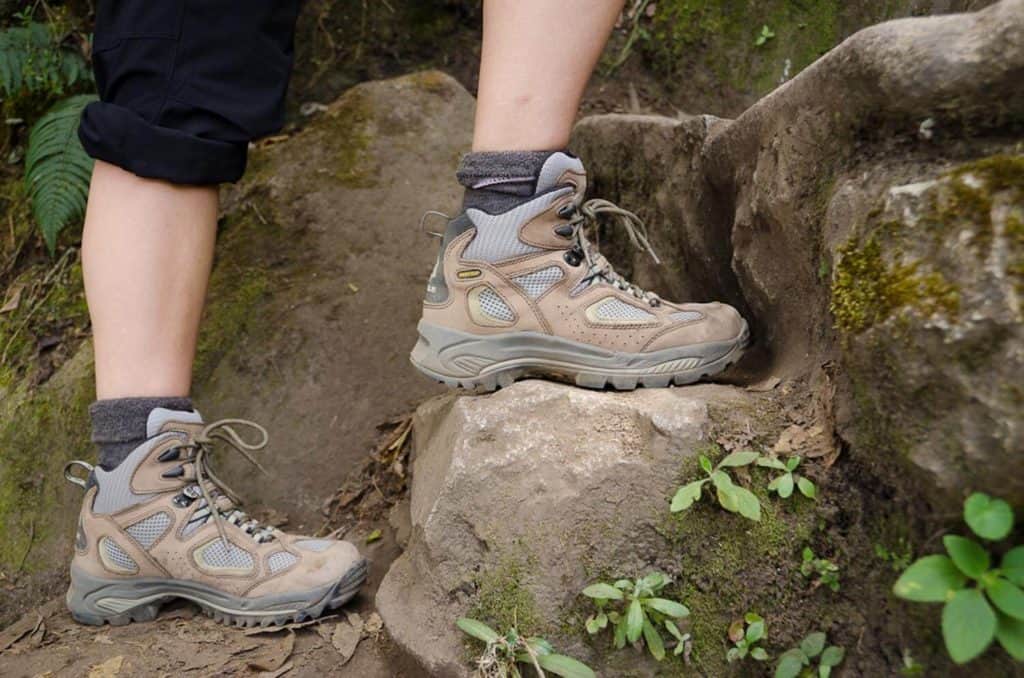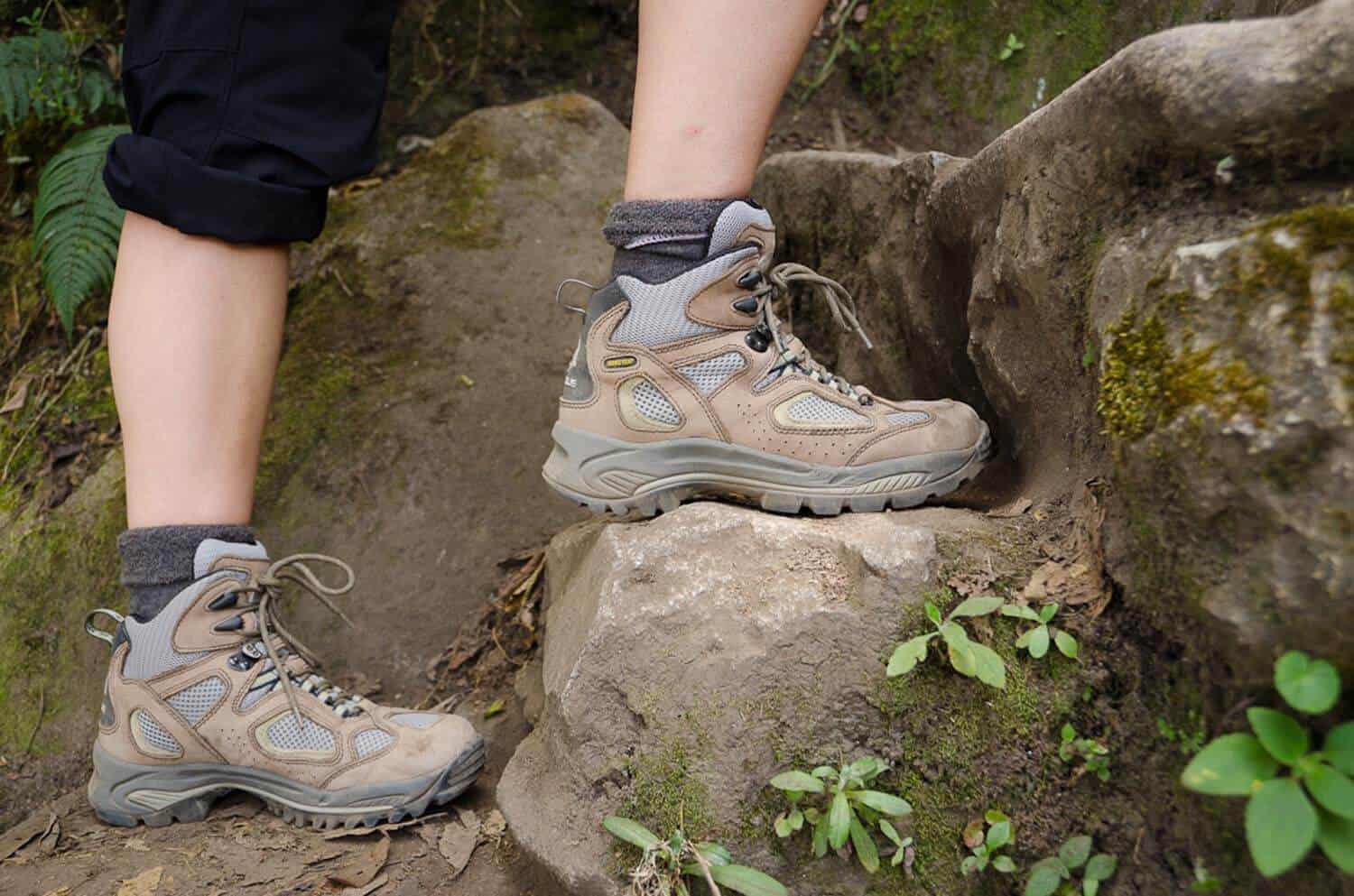 What are the Best Shoes for Machu Picchu?
The best hiking shoes for Machu Picchu are sturdy trekking boots, as these will support your ankles. Having the best hiking boots for Machu Picchu can make all the difference between a trip that's memorable for the right reasons and one that's simply very painful!
Due to the fact that rain happens all year round on the Inca Trail, it's wise to add waterproof trekking boots to your list of what to wear to hike Machu Picchu. Just as a waterproof one is always going to be the Machu Picchu jacket of choice.
This, though, is our number one tip. The best shoes for hiking Machu Picchu are those that have previously been worn in before departure. Ignore this hint at your peril! Expect painful blisters if you bring brand new walking shoes for Machu Picchu, rather than well worn-in ones.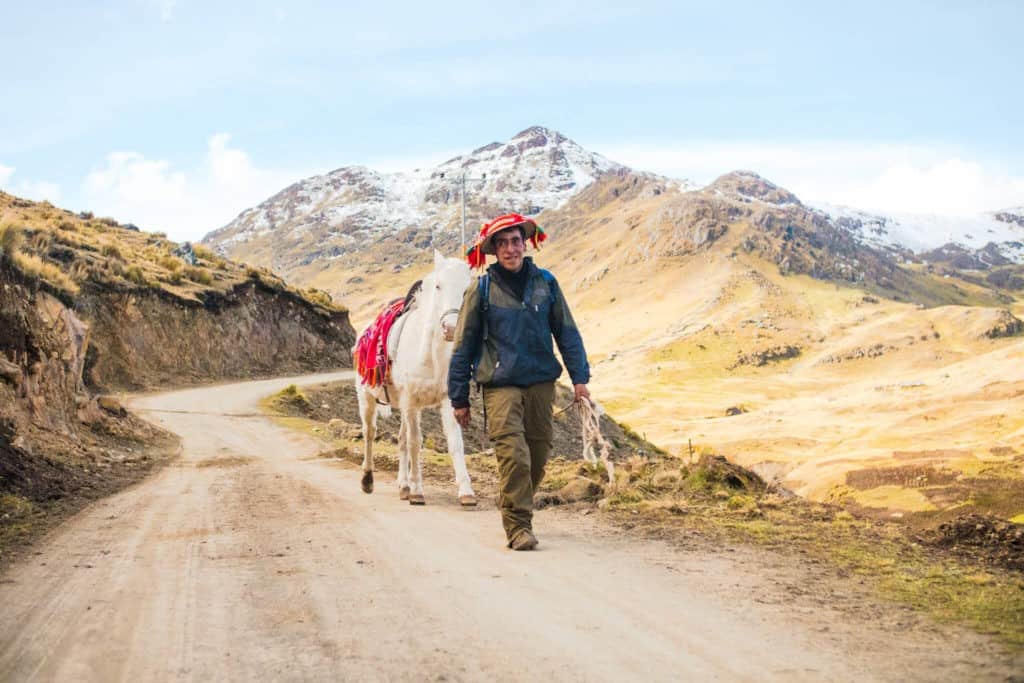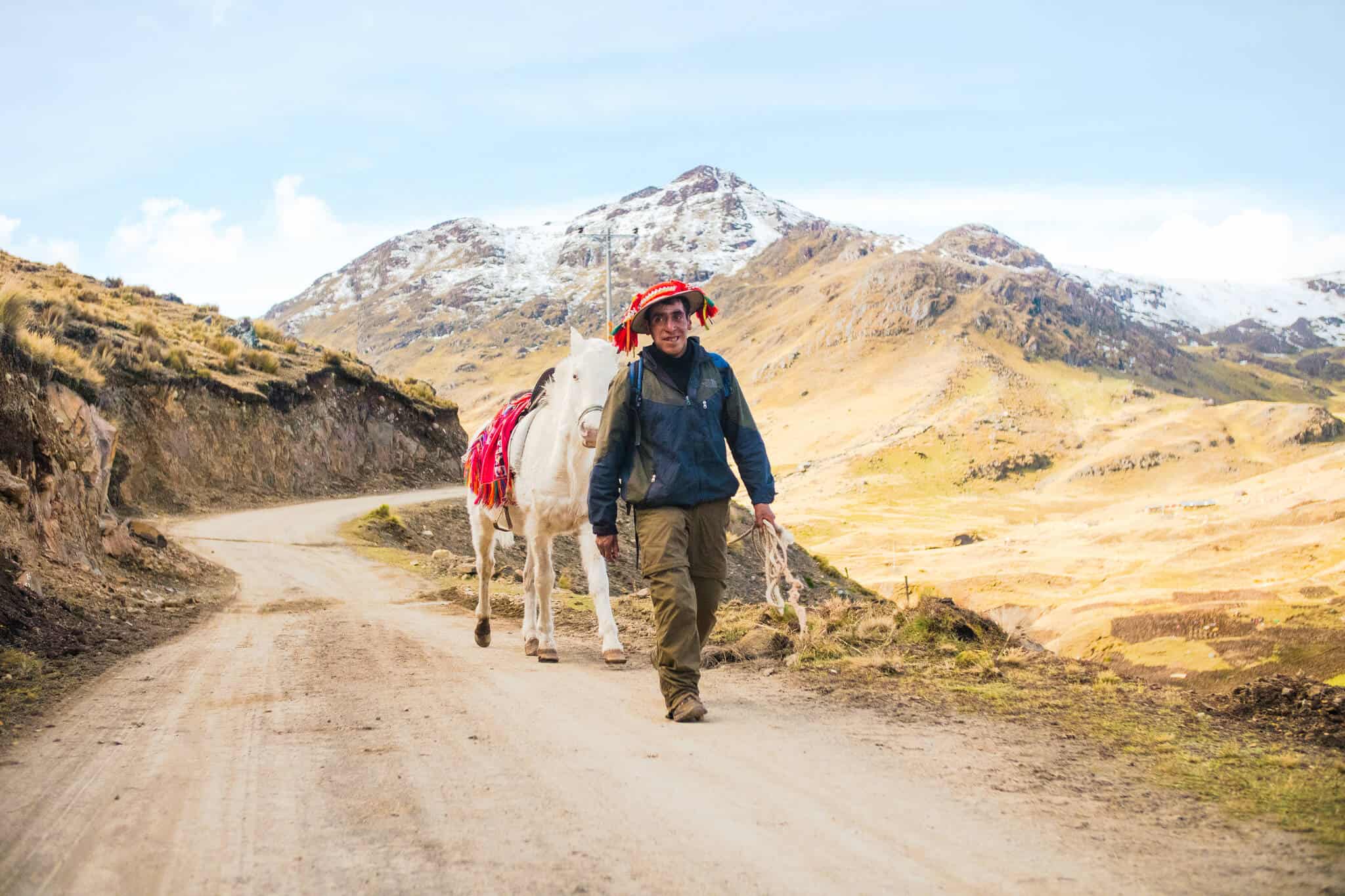 Don't Forget to Add These to your Machu Picchu Packing List!
The Machu Picchu dress code isn't the only issue to consider. While knowing what to wear when hiking Machu Picchu is crucial, a few random items that are not clothing can also be very useful.
Packing for Machu Picchu Month-by-Month
So, as a final note, how do Machu Picchu packing lists vary by season? While what to wear to Machu Picchu in January during the rainy season may differ a little from what to wear to Machu Picchu in August – which is one of the drier months – there can be rain and cold nights all year round.
The ideal clothes for Machu Picchu include lots of lightweight layers. These are ideal all year round as they can be removed or added to as the weather changes.
Make sure you also have waterproof footwear and a poncho or rain jacket, plus sun protection whenever you go. If you'll be camping, also be prepared for the dramatic overnight drops in temperature by taking warm nightwear, plus a base layer you could wear beneath that if it gets really chilly in your tent.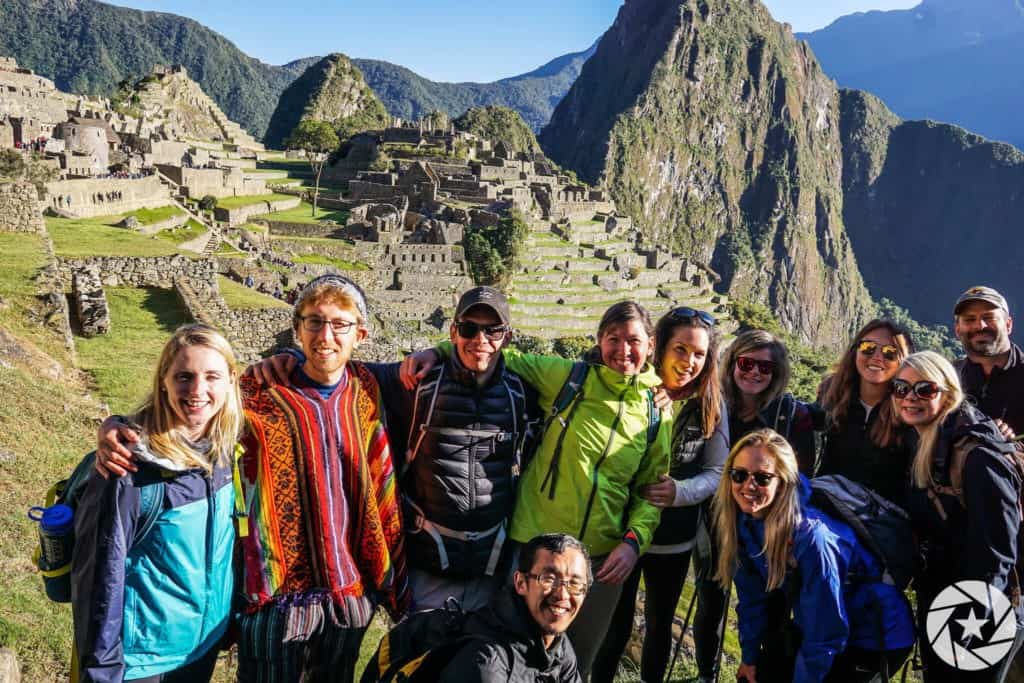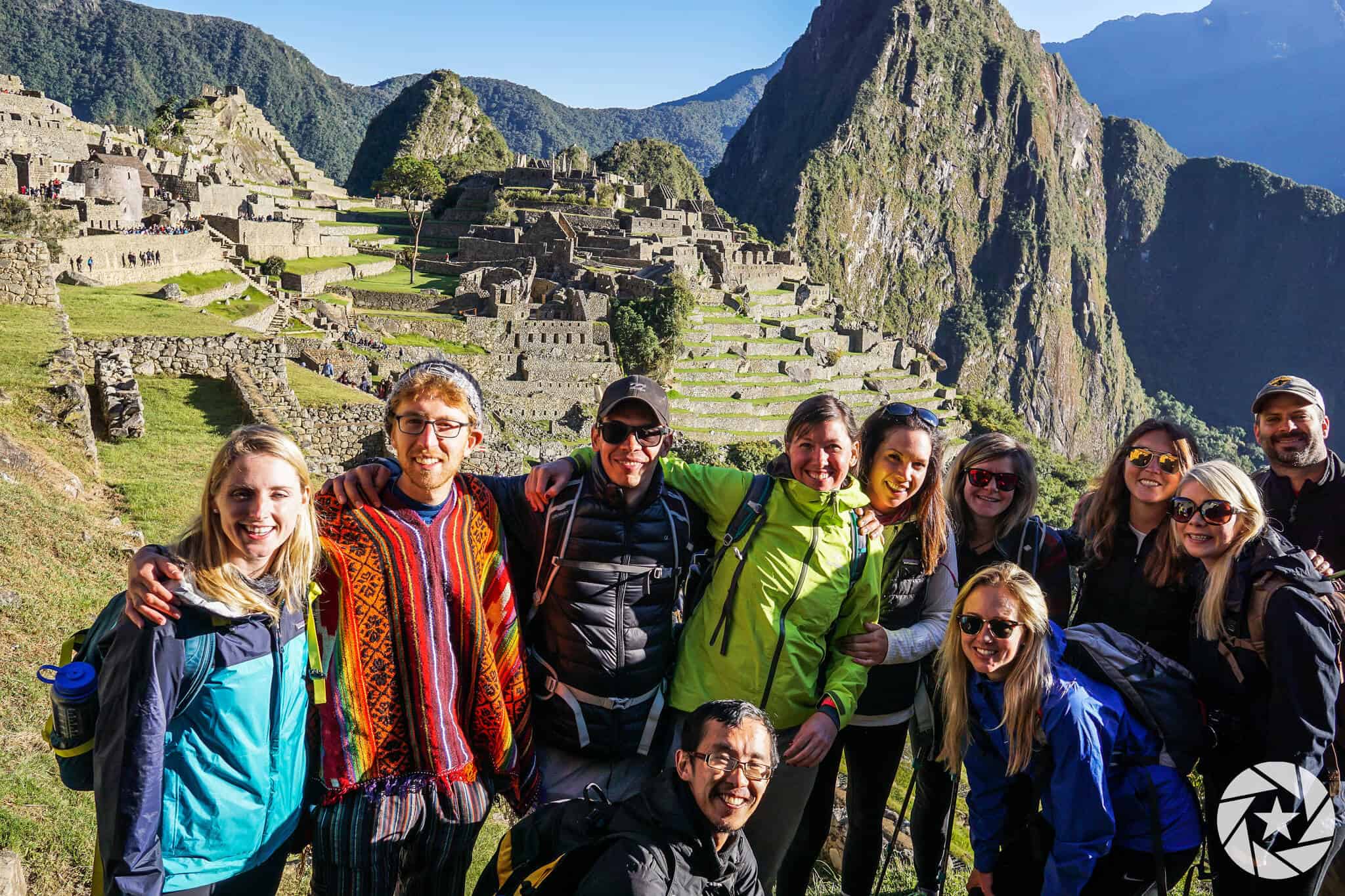 What Will you Wear to Hike Machu Picchu?
We hope this guide has helped to answer your questions about what to wear to hike Machu Picchu. Whether you're taking a day trip, staying for one night or going for the full four day trek.
For more on what to include on your Machu Picchu checklist, don't miss our Complete Guide to Packing for the Inca Trail. It has even more information to help you plan your visit to Machu Picchu and what to bring along with you.
If you're also headed elsewhere in the country, this post on Packing for Peru also makes essential reading material while planning your trip.
Like It? Pin It!