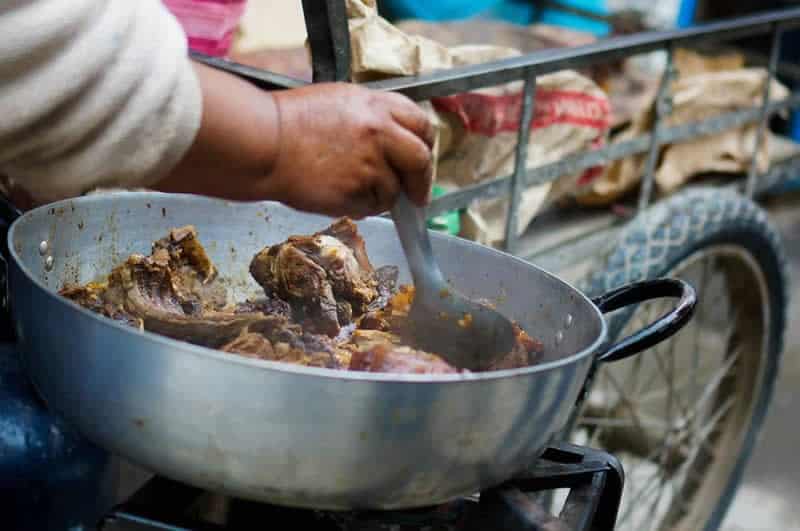 Many people choose to spend a second day at Machu Picchu to fully appreciate its grandeur, while others like to hang out in Aguas Calientes Peru. There are many things you can do while enjoying a second day in this village!
Aguas Calientes Hot Springs
The Aguas Calientes Peru hot springs are about 800m east of the center where the hot, sulphurous waters emerge from the rocky subsoil, reaching temperatures of 38˚C to 46˚C (100˚F to 115˚F). The pools in this place provide a basic infrastructure for using the hot springs. They appear quite dirty but this is actually an effect of the sulphurous waters and a soak in the hot springs after a long hike is highly recommended! Bring your flip-flops, swim suit and a towel! 
Colcamayu Hot Springs
The once-isolated village of Santa Teresa, just down the railway line from Aguas Calientes Peru, was once a sleepy backwater. Now, it is an ever-growing tourism centre! After regulations were first imposed limiting the number of hikers to trek the Inca Trail  increasing numbers of trekkers sought out alternative routes, including the Salkantay trek and the Choquequirao to Machu Picchu trek which end near Santa Teresa. Several kilometres outside the rather unattractive village of Santa Teresa are the hot springs of Colcamayu. There are minimal fees to enter the hot springs and to camp. There is a bar, showers and toilets, but no restaurant at Colcamayu. The Colcamayu hot springs are a really wonderful place to spend the night when you have spent a few nights on the trail and are looking for a little bit of camping luxury. Colcamayu is not a "wilderness" camping experience by any means, but it is the cleanest and most fun camping option in the Santa Teresa area. 
Local hiking options
You can hike to a ridge that is between Inti Punku and the Caretaker's House, or you can visit Huayna Picchu. Other people like to make a trip to Mandor Pampa.


Ask when you are in Aguas Calientes Peru for other things to do!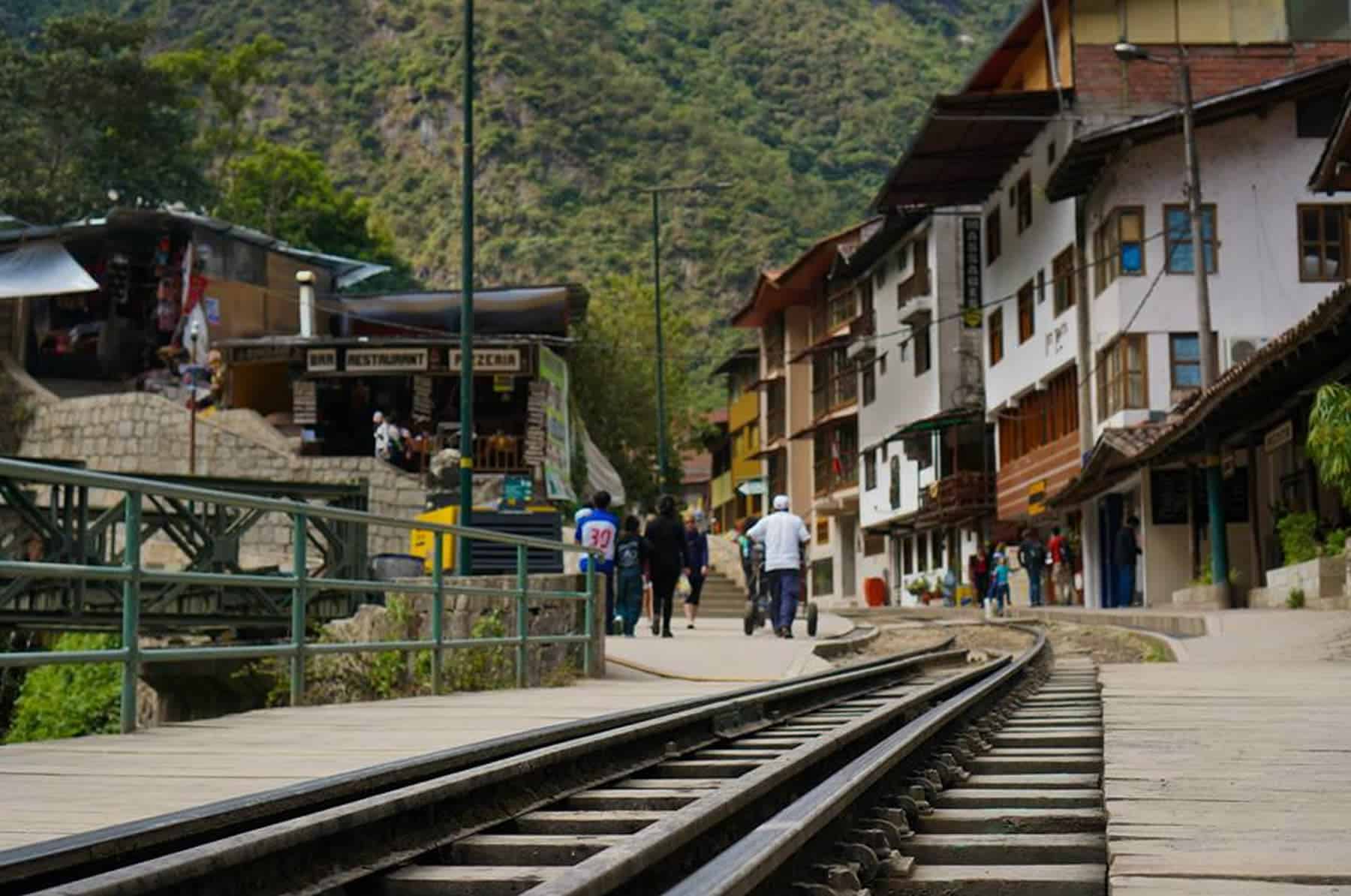 Money
There is no ATM in Aguas Calientes Peru though you can pay at many restaurant and hotels with Visa (for a surcharge). You can also exchange money.
Buses to Machu Picchu
There is a bus that goes from Aguas Calientes Peru to the Machu Picchu ruins, but you can also walk. The price for the bus is $24 return or $12 one way. This fee is included in all Apus Peru Machu Picchu treks; if in doubt, please ask. Some people like the climb up, others prefer to take the bus up and walk down. Others like to walk both ways! It takes around 1.5 hours to walk up. It is quite a climb, but then you appreciate the tenaciousness of the Inca people even more!
Tree House restaurant 
– Associated with the Rupa Wasi Hotel. 
El Indio Feliz – Easily considered the best restaurant in Aguas Calientes. 
Inkaterra Restaurant & Café – Offers the same sensational service and meals as this beautiful hotel. 
Toto's House – One of the first restaurants to open in Aguas Calientes, with a great buffet.
Standard
Comfort
Boutique
Luxury