The Chocolatada: A Peruvian Christmas Tradition
Christmas in Peru is full of fascinating cultural traditions, from paneton to the Santirantikuy to the Christmas Chocolatada. The Chocolatada in Peru is a wonderful way to spread Christmas cheer. Businesses and individuals bring cups of steaming hot chocolate, treats and gifts to those in need.
For Apus Peru, the Chocolatada is one part of our commitment to giving back to the communities we trek through. We're not just adventure travel specialists! Each year, Apus Peru's staff and guides – as well as some special guests! – make the trek out to Chaullacocha to give hot chocolate and toys to the children of this community at Christmastime.
You can trek too! Join us on our Christmas Chocolatada Trek, with departures every December 20th.
Our social commitment to communities is not just about giving at Christmas. We work locally and sustainably with community groups in rural, high Andean communities year round, primarily through our work with and support of our partner NGO Threads of Peru. Threads of Peru works in remote communities, specifically Rumira Sondormayo and Chaullacocha, helping to promote the weaving tradition and provide economic support.
As they say, a picture is worth a thousand words, so enjoy our photo essay below! It was a lovely day, and happily and the rain held off.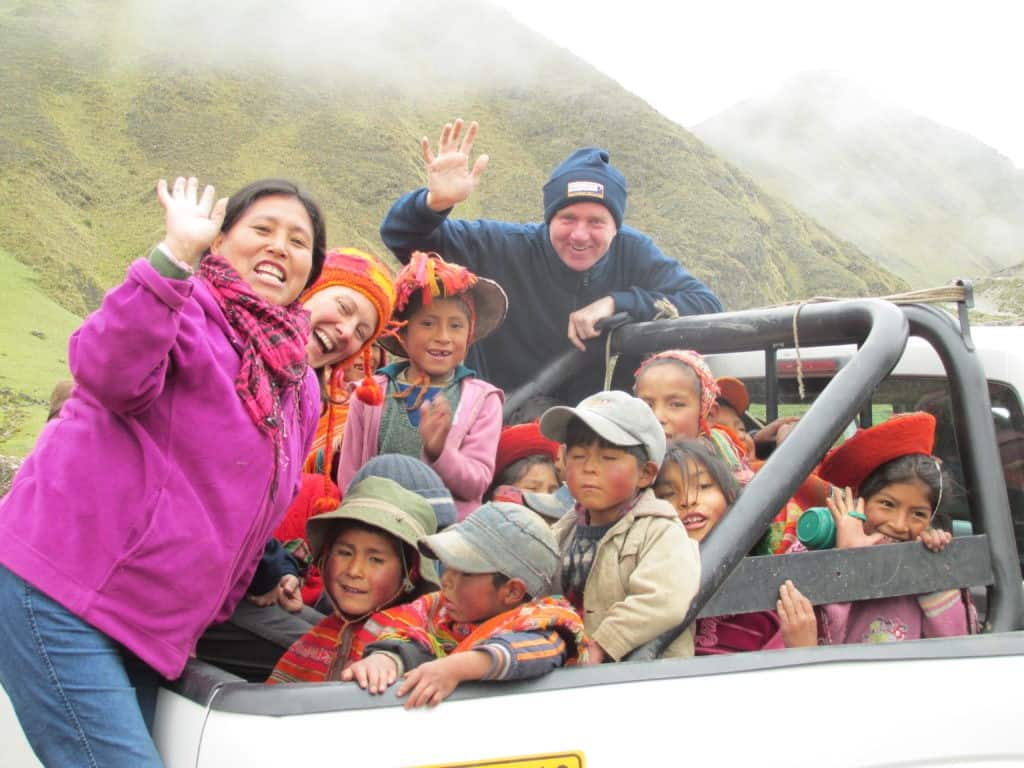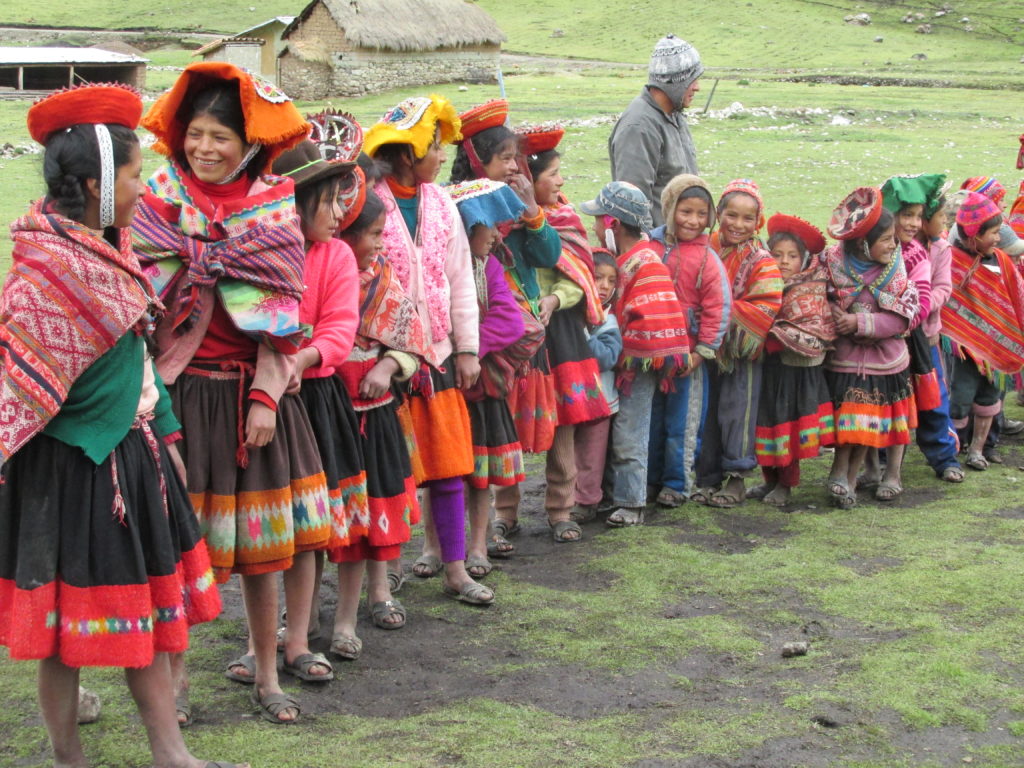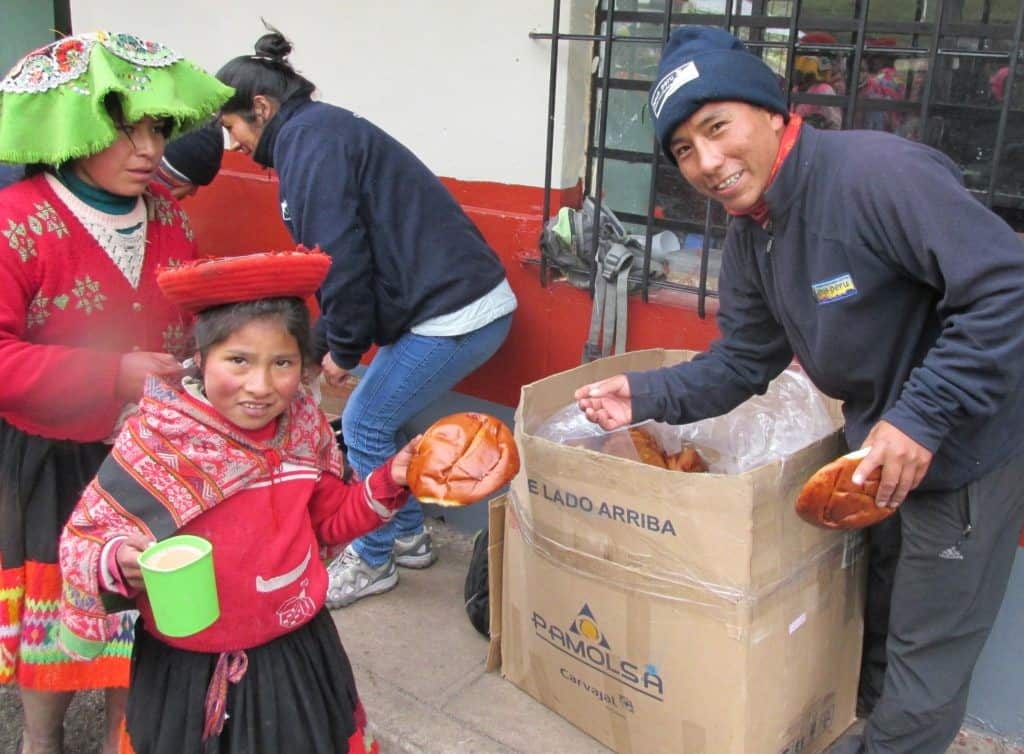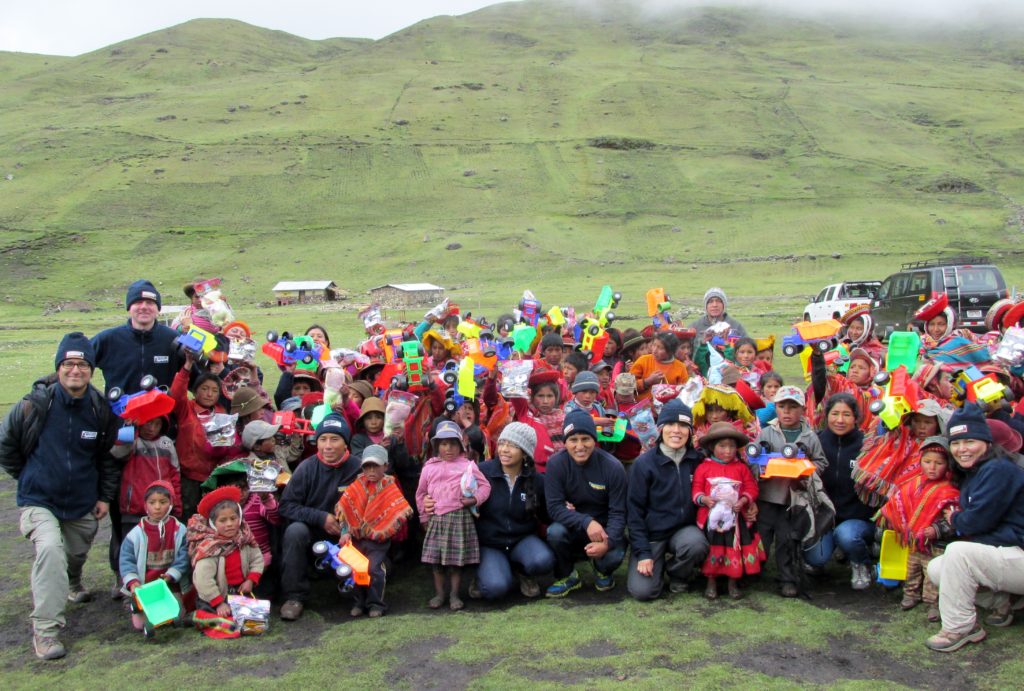 The team at Apus Peru would like to thank the communities in Chupani and Chaullacocha for their welcome and cooperation and a great day! We look forward to continuing to work with and support your communities in 2015. See you next year!
KEEP READING about the Christmas Chocolatada in Peru:
This post was first published on 29 December, 2014; updated on 28 October 2019.