Text and photos by Isaiah Brookshire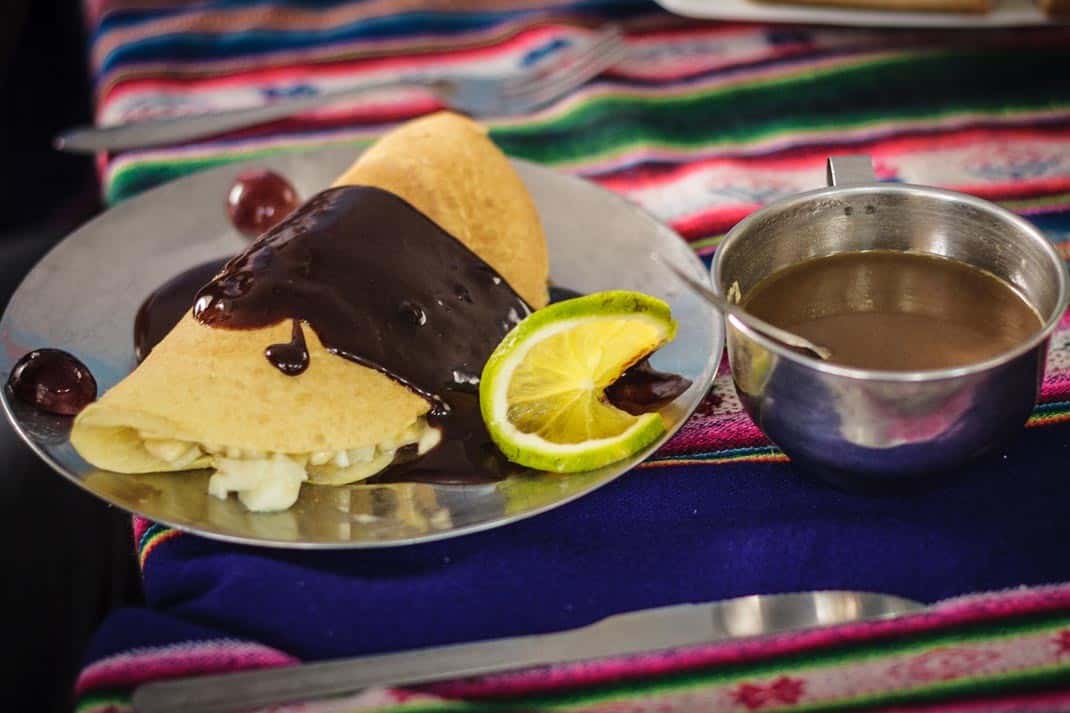 I'm going to tell you a secret. Apus Peru employs wizards. It's true – or at least I can't come up with a better explanation of how a couple of guys with a dinky little two burner propane stove can concoct such amazing meals miles away from anything that even resembles a supermarket.
Yes, I work for Apus Peru and I'm not exactly an unbiased source, but I was once a food writer for a newspaper and on my honor as a journalist I can honestly say that some of the best food I have had in Peru has been traveling with Apus.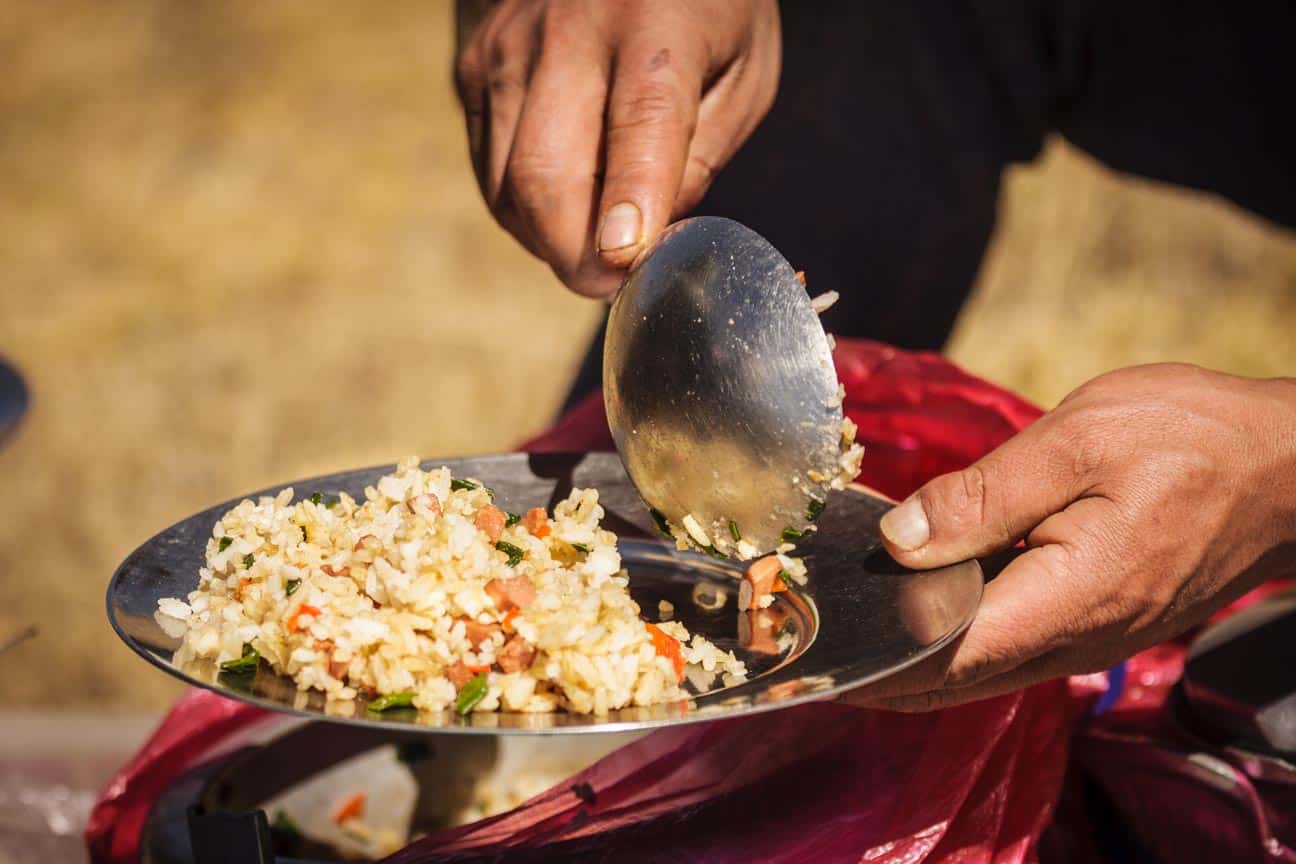 The miracle workers who man the stove have served me fried rice and herb-rubbed chicken while I sat on a hillside looking at ruins hundreds of years old. I have woken up from nights spent in sleeping bags to fruit-filled crepes covered in chocolate sauce. And let me tell you, when you are tired and cold there are few things better than a hot meal.
The food isn't just good, it's also seemingly endless. One meal I had started with fried potatoes, then moved on to a platter of cooked vegetables, rice, chicken salad, and salmon wrapped around fresh vegetables in a cream sauce. Breakfast is nearly as insurmountable but of course the calories are welcome before and after a long day of exploring in the Andes.
Watching our cooks work is truly a sight to behold. I have observed them carve a tomato skin into the shape of a flower to garnish an egg and spinach tart. I have also seen them carefully separate a skirt-steak roll from its sauce for a client with special dietary requirements.  Cooks are really the unsung heroes of any expedition. Without their tireless work nobody would get fed or at least nobody would get fed food nearly this appetizing.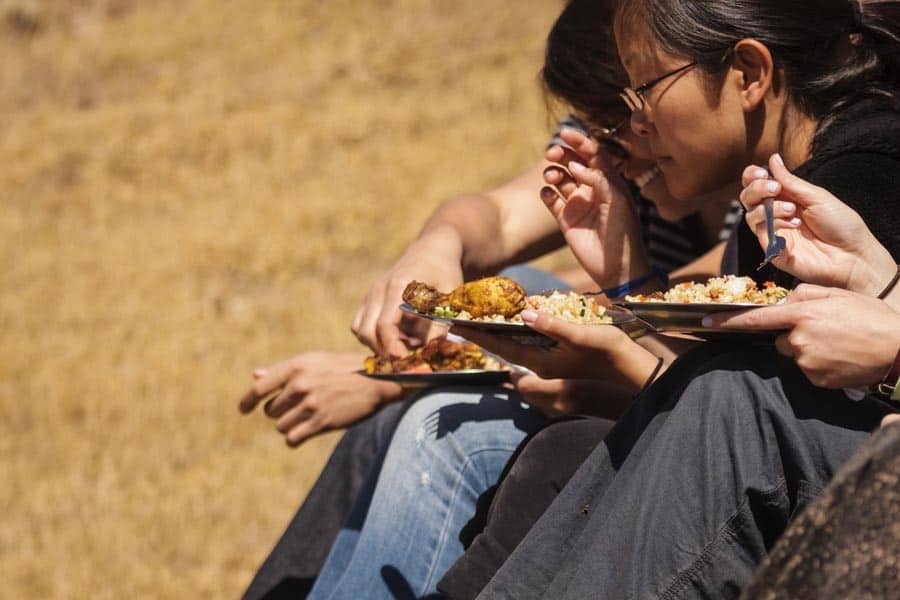 In closing, let me answer a few questions about trekking with Apus: Is hiking in the Andes going to be hard? Yes. Will there be times when your pack feels heavy and the oxygen seems lacking? Of course. Are the last few miles of the day going to make your feet wish they weren't walking any more? Most likely. After all that, will our cooks do their best to make sure a hot meal is waiting for you at the end of the day? You bet!
Check our website www.apus-peru.com for more information on treks and tours.