Welcome to this week's edition of the Apus Peru FOCUS – The best way to visit Nazca, Peru!
This series is a collection of travel tips and stories shared by other bloggers and traveler's around the web.
We hope these tips and stories will inform and inspire you to visit Nazca, Peru. If you have already been, please share a tip on things to see and do in Nazca, Peru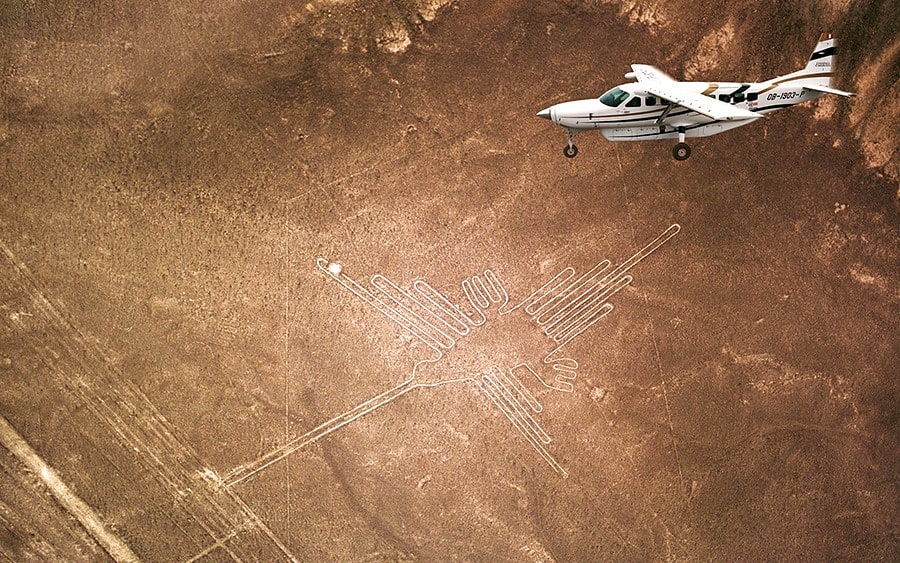 Nazca Lines Travel Essentials – What you need to know about a visit to Nazca, Peru
A Mystery of Old – This is a fantastic post from National Geographic that speaks about the history of the Nazca lines – aren't they incredible? Have you ever heard a theory as to how they got there?
Things You May Not Know – This is a short list of 15 fun facts about the Nazca lines that you may not know as of yet! The lime in the rocks helps keep the designs from eroding! They are a pretty stunning sight if you ask me!
Prepare For The Trip – This post is a very informative, and helpful place to find tips on how to prepare for your flight about the Nazca lines! It's better to be safe than sorry as they always say!
Things to do in Nazca, Peru
There's More Than Lines Nearby – Nazca, Peru is home to many exciting activities other than just flying above the lines. This list provides 7 other options that are sure to delight! Have you ever been to Nazca, Peru? What did you do to bide the time?
Keeping Busy in Nazca – While this isn't a post – it's a good list of thing you can do while in Nazca, Peru! Among the activities are quite a few interesting museums and some ancient ruins, not to mention much more! You are able to see the ratings, and reviews that each location has acquired.
Where to eat in Nazca, Peru
Food For The Trip – A decent sized list of great restaurants in and around the area of Nazca. If you click on the name of the restaurant you'll be able to see price range, website, and a short description! Pretty helpful, I'd say!
Where to stay in Nazca, Peru
Finding A Place To Stay – A great list of some beautiful hotels in and around Nazca, Peru! If you click on the name of the hotel, you can see their website, location, price range and a short description!
An Alternative Option – If you are staying in Nazca, Peru and are looking for an affordable place to stay – consider this highly related hostel! It's clean, bright and comes with some wonderful amenities!