Welcome to this week's edition of the Apus Peru FOCUS – Things to do in Huaraz, Peru
This series is a collection of travel tips and stories shared by other bloggers and traveler's around the web.
We hope these tips and stories will inform and inspire you to visit Huaraz. If you have already been, please share a tip on things to see and do in Huaraz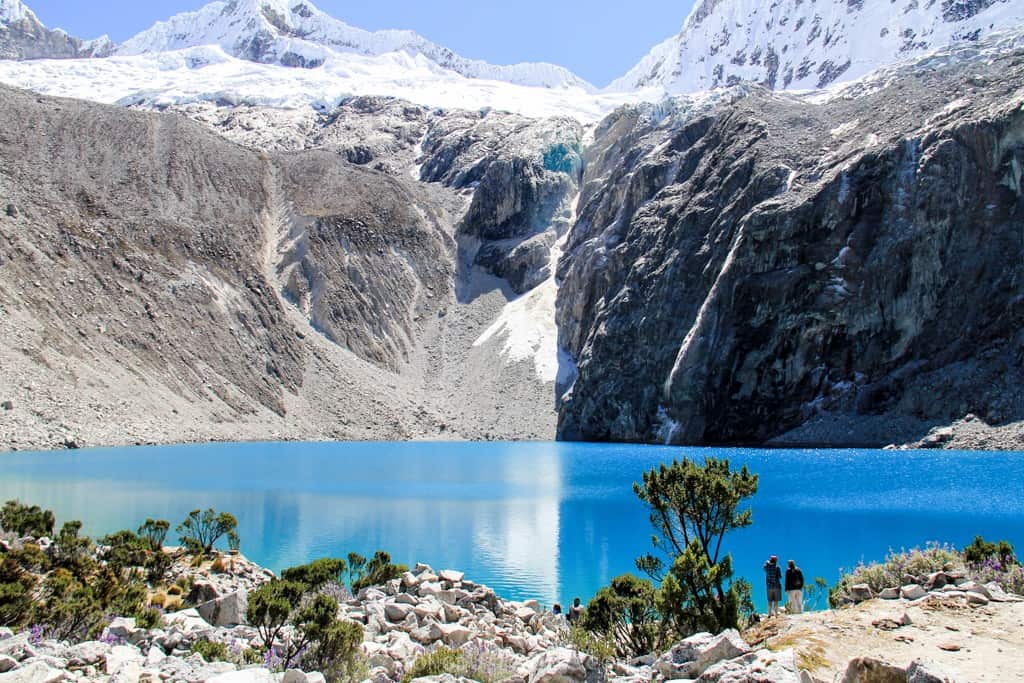 Huaraz Travel Essentials – What you need to know about a visit to Huaraz
A Short Guide – This is a short, but very helpful guide that covers a range of topics on Huaraz. From a quick introduction to tips on how to combat altitude sickness – this page is worth taking some time to look at!
An Introduction – This is also a relatively short post that focuses on highlighting Huaraz's environment as well as a bit of history. At the bottom of the page, if you click the "read on" link it moves to a new page that gives recommendations on some activities to do!
Things To Do In Huaraz
5 Things To Do – Huaraz really is known as the hiking town. There are limited things to do there if you are not planning on trekking. This post lists a few activities that don't include hiking. The images on this post are broken, but because of the more in-depth insights, I felt I still wanted to share. Upon doing some quick research, it doesn't seem like there are many, if any child-friendly activities to partake in here. 
More Things To Do – This is a more comprehensive list of things to do in Huaraz, however, most of the entries are restaurants or bars. There are a few other options mixed throughout. Make sure to click on the titles to see a longer description!
Good Eating In Huaraz
Tips To Eating Good – This is a fantastic post that highlights tips to eating in Huaraz. From knowing where to treat yourself – and how to tip, I found it very useful! It also mentions quite a few locations around town that you can find delicious meals at!
Restaurants To Visit – This post is full of cafes and restaurants to stop at during your visit! Each of these restaurants has been personally visited by the author of the post, and he includes some great photos as well!
Where To Stay in Huaraz
A Place To Stay – The Churup hostel is a great option when needing a place to stay. They boast affordable prices, and many services to boot! The rooms provided are clean, bright and very colorful!