Welcome to this week's edition of the Apus Peru FOCUS – Things to do in the Sacred Valley, Peru
This series is a collection of travel tips and stories shared by other bloggers and traveler's around the web.
We hope these tips and stories will inform and inspire you to visit the Sacred Valley. If you have already been, please share a tip on things to see and do in the Sacred Valley.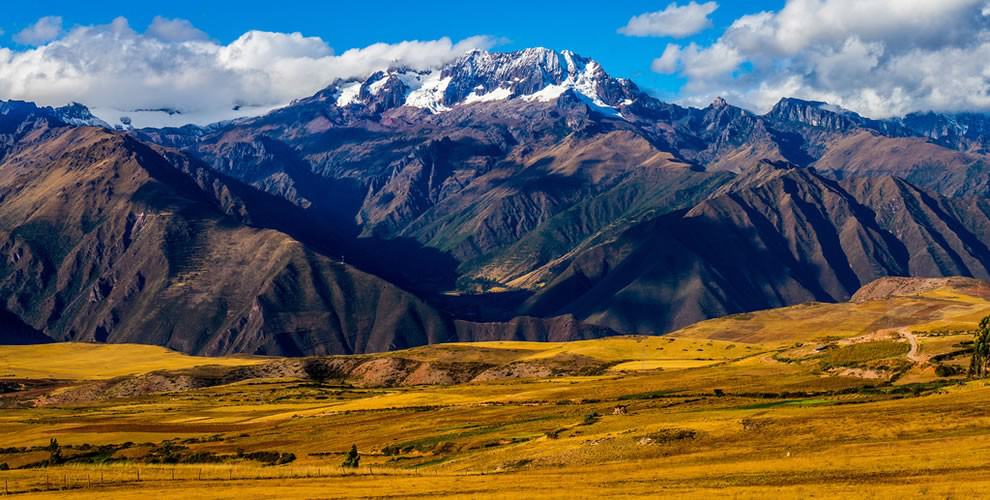 Sacred Valley Travel Essentials – What You Need To Know About a Visit To The Sacred Valley
Exploring The Sacred Valley – While this article does not provide a lot of text, what it does provide is many pictures to help paint an image of the region, especially for those who have never been. I find images to be helpful to gain a sense of what the culture, and community is like.
The Symbolism Is Strong With This One – This is a fun read that highlights the story of how the beloved ruins of the Sacred Valley came to be.
The photo below is just one example of these ruins. It shows a close up of the God Tunupa
overlooking the city of Ollantaytambo
Things To Do In The Sacred Valley
Hiking With Llamas…And Kids! – Peru is known for its many incredible trekking trails. This one just so happens to be kid friendly! You get the chance to get to hang out with some pretty cool llamas as well as hike with them – who wouldn't want to do that?!
To Market, We Will Go – It's no secret that the Cusco region hosts one of the world's most famous markets drawing many tourists and visitors! As it is a tourist destination, it can be a little hectic at times, remain patient and take your time as this is one stop worth waiting for! Also, please note that some of the vendors may not enjoy having their photo taken, so please ask before doing so!
Festivals Galore – The Sacred Valley hosts some incredible and exciting festivals throughout the year! This is a great, and helpful calendar of sorts that highlights when each festival takes place as well as a short description of each. The festivals provide a chance to not only see but to take part in the culture.
Learning On Vacation – While visiting, why not take up a few fun and exciting classes? These are just a few that are offered through this particular group. You can take cooking classes, learn how to weave and even learn Spanish!
Another Path Less Traveled – Speaking of weaving, Apus Peru offers a tour designed to take you away from hiking the dirt trails and instead give you a glimpse at another village tradition – weaving! (don't worry, we still go hiking). This particular village is one of three that our NGO Threads of Peru works with!
Where To Stay in the Sacred Valley
A Family Friendly Stay – If your looking for somewhere family friendly to stay – look no further! This blog post has you covered! Please note that these suggestions are not limited to just families – anyone can stay! I found this post to be helpful as it highlighted the pros and cons of each of the three main towns located in the Sacred Valley
The Best Of The Best – This is a longer list of suggestions on where to stay when visiting the Sacred Valley. Again, these are family friendly but not limited to just families. Each hotel has a fantastic little description along with it, as well as a photo!
Don't Break The Bank – If you are a solo hiker, or even a couple looking for a quick and clean place to stay, this is a list of many hostels located in the region. With affordable prices, they might be a worthwhile option! I love that this site provides reviews of those who have visited previously so that you know what to expect from each.
Sacred Valley Hotel – recommendations from the folks at Apus Peru. These hotels have been tried and tested by people that work in the area.
 Where To Eat In The Sacred Valley
Looking For Food Fuel In The Sacred Valley – A fantastic travel website that breaks the restaurants down by not only area but cuisine type too! It uses a simple dollar sign to show the range of prices for each restaurant – how helpful! When clicking on each restaurant it will open a new page which has a short description, address, phone and website of each restaurant should they have one.
Like it? Pin it!