Visiting Cusco: Upon Arrival
For those coming from altitudes significantly lower than Cusco, the following suggestions are to help ease your adjustment.
One of the most common ailments of those first arriving to Cusco is altitude sickness, known locally as soroche. Symptoms of altitude sickness include:
headache,
nausea,
tiredness,
loss of appetite,
insomnia, and
shortness of breath.
Here are some tips to help you avoid altitude sickness:
Depending on what time zone you are coming from, try to take a four hour nap as soon as you arrive. If not, certainly take things very easy on the first day.
After you have rested, eat light meals.
Reduce how much caffeine, tobacco and alcohol you consume, and drink lots of fluids. Coca leaf tea also does wonders!
If you have a headache, glucosamine is available in most pharmacies in town. 
>> Read more about Altitude Sickness and Acclimatization.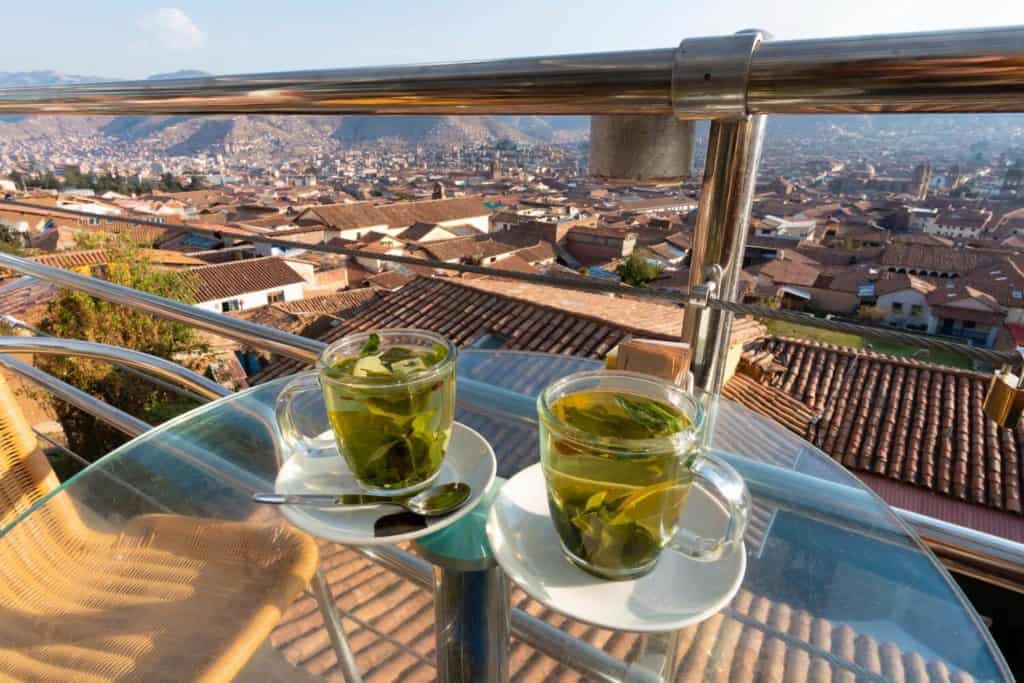 Another potential issue could be stomach upset, with symptoms like nausea, vomiting or diarrhea. In order to avoid stomach issues, try to:
Avoid uncooked (raw) vegetables, salads and tap water.
If you are affected make sure you rest and drink lots of liquids (herbal tea, water or oral dehydration solutions available in pharmacies).
If symptoms persist, you may want to visit one of the private clinics in Cusco. We suggest: Clinica Pardo, 710 Avenida de la Cultura. Phone: (084) 264162; Emergency phone: 984624186.
For more tips about getting around in Cusco, including safety and basic services, please see our Peru Travel Tips.
Things to Do in Cusco
What is there to do in Cusco? A lot! Cusco is a surprisingly cosmopolitan city, with Colonial and modern buildings layered on top of Incan foundations, lining its cobblestone streets. If you're planning on spending more than an overnight in Cusco, we have a handy guide to how to spend 3 days in Cusco. If you've only got a few hours, here is a short list of some of Cusco's attractions:
Visit the Plaza de Armas (the main square)
Visit Q'oricancha
Hike up to Cristo Blanco or check out Sacsayhuaman and the "4 Ruins" above the city.
Check out our Cusco Half Day Cultural Tours
Wander the trendy artisan quarter of San Blas, filled with artist studios, cool shops, restaurants and cafes.
Head to the fascinating San Pedro market
Visit the Center for Traditional Textiles of Cusco (CTTC) on Avenida el Sol, right beside Q'oricancha's big green field. Their museum gives an excellent overview of the weaving traditions of Cusco and it's a good place to get your eye tuned to good quality traditional weaving.
Explore some of the traditional handmade textiles created by Threads of Peru!
Ask at your hotel or in cafes when you arrive for news about local events happening while you are in town, from live music performances to art shows, film screenings or lectures.
Check out the live show performed nightly at the Centro de Arte Nativo Qosqo on Avenida el Sol for an incredible cultural experience.
Inka Wall (live shows)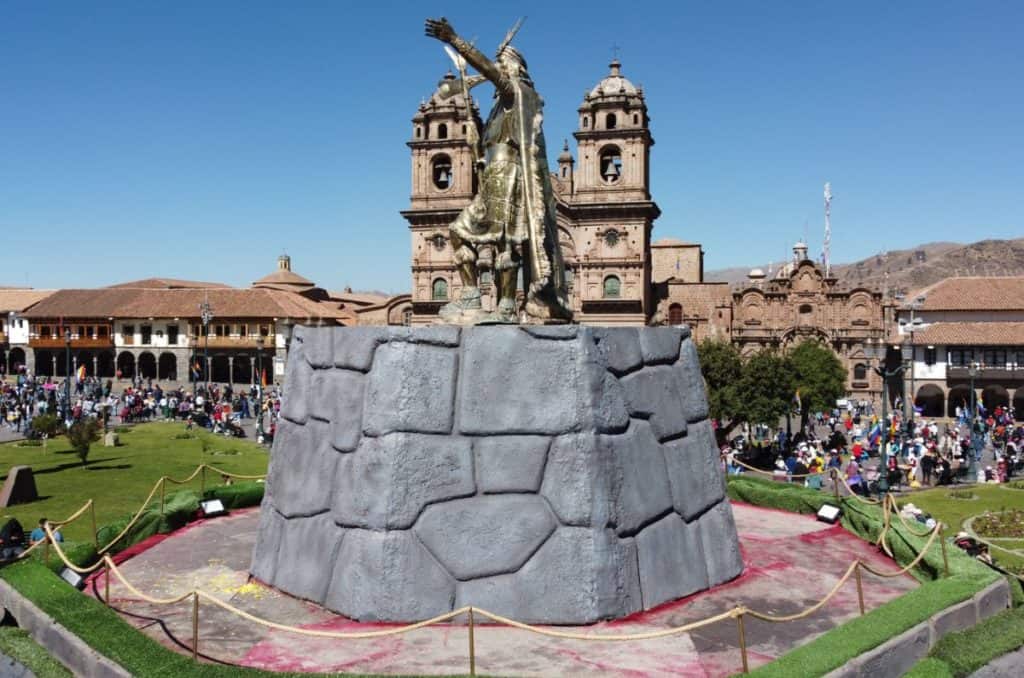 What is the "Boleto Turistico"?
The boleto turístico or "tourist ticket" is the best way to visit the highlights of Cusco and the Sacred Valley if you plan to visit a number of sites in a short period of time. This ticket is valid for up to 12 days and gives you entry to a range of sites. It ends up being a great deal if you visit multiple sites, as it will be more expensive to purchase individual entrance fees.
The ticket covers three tourist circuits within Cusco:
Circuit One (the Four Ruins)
Circuit Two
Circuit Three

Sacsayhuaman
Q'enqo
Puka Pukara
Tambomachay

Contemporary Art Museum
Historical Regional Museum
Q'oricancha Museum
The Inca Pachacutec Monument
Tipon
Pikillaqta

Pisaq
Chinchero
Ollantaytambo
Moray
Several important places are not included in this ticket, including the Q'oricancha Temple, the Cathedral, La Merced Temple and the Inca Museum.
Cost
The ticket costs 130 soles (approx $45 US) or 70 soles (approx. $23 US) for students under 25 years of age with a valid student card. Please bring your passport, and student card if applicable, as ID is required. Note that you can only purchase your Tourist Ticket in soles, not dollars.
Where to buy your Boleto Turistico
Tickets can be purchased at the Tourist Service Center (COSITUC) on Avenida El Sol 103, office 102. This is in the first block after leaving the Plaza de Armas, on the left-hand side if you are walking away from the Plaza. You can also buy it at an office at the corner of Calle Garcilaso and Plaza Regocijo. You can also purchase a ticket at any of the sites, except the Historical Regional Museum, Qosqo Center of Native Art, Tipon and Pikillaqta.
If you do not think that you will have time to see all of the sites, you can also buy a partial Ticket. Partial tickets are only valid for one or two days, depending on which circuit you choose. A partial ticket costs 70 soles.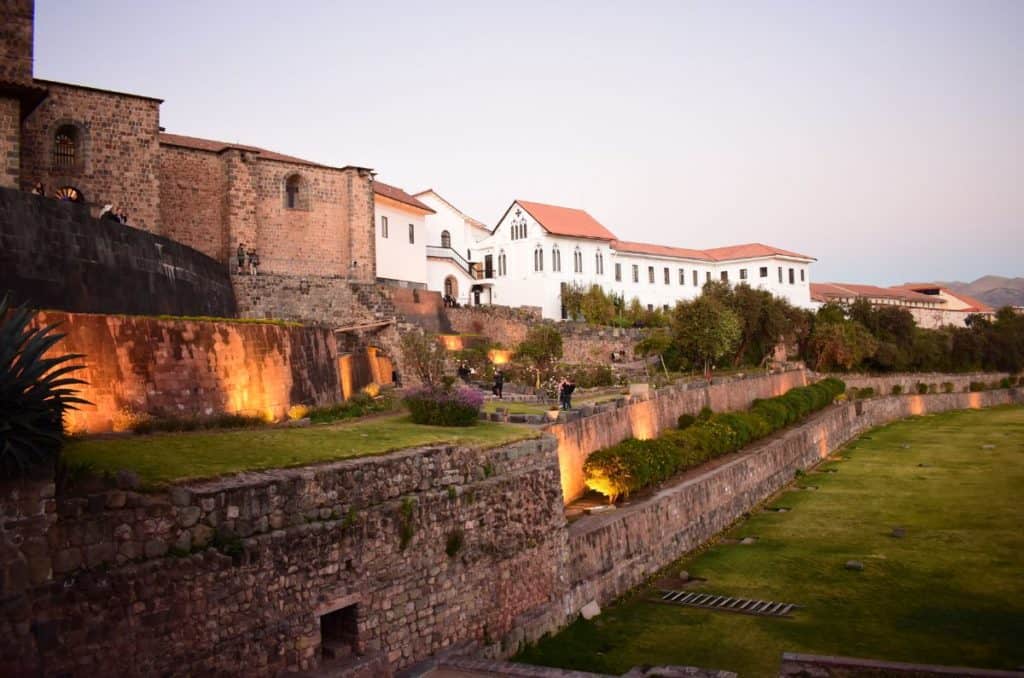 Tours and Treks with Apus Peru and the Boleto Turistico
If you book a Trek or Day Trip with us, check the itinerary and inclusions to see if the Tourist Ticket is included in the price. If it isn't, we can also purchase one for you, on request.
For our Cusco City Tours please note that the entry fee to Q'oricancha, the Cathedral and the Inca Museum are not included in the ticket and you need to purchase these separately.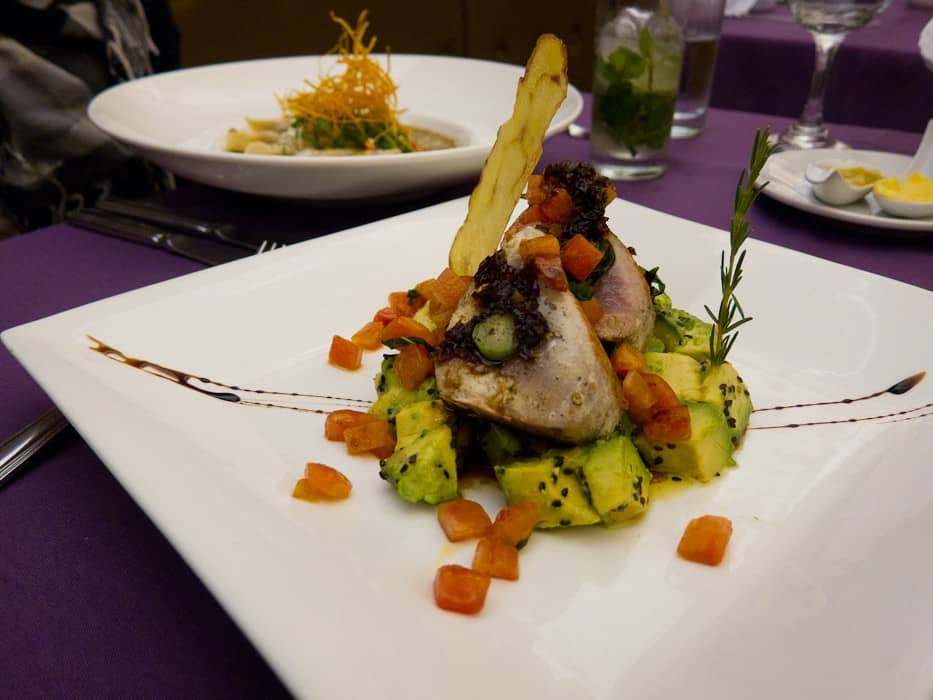 Where to Eat in Cusco: The Best Cusco Restaurants
For a great glimpse at the culinary wonders Cusco has to offer, check out the best Peruvian dishes blog.      Some of the restaurants & cafes that definitely top our list, include:
Fallen Angel – Located in Plaza Nazarenas, a gorgeous spot to check out, both for its food as well as its innovative décor!
Ciccolina (Triunfo) – Just a hop, skip and a jump away from the famous "12-angled stone" and about a block from the Plaza de Armas on Calle Triunfo, Cicciolina is considered one of Cusco's top restaurants.
Limo Cocina Peruana & Pisco Bar – This gem of a restaurant specializes in seafood and ceviches.
Chicha – Gaston Acurio is one of a Peru's top chefs and a definite celebrity! Check out his world-famous culinary skills at his restaurant in Cusco.
La Chomba – For some traditional Cusqueñan food, this restaurant on Tullumayo can't be beat.
Baco – Located just around the corner from the Plaza de Armas on Calle Ruinas, this restaurant offers scrumptious food and a warm and luxurious atmosphere.
Limbus – For good food, great drinks and incredible views over the city, Limbus is a top spot. Worth the climb up from San Blas!
Korma Sutra – For some of the best Indian curry in Cusco, Korma Sutra (located on Calle Teatro) does not disappoint.
Jack's Café – Tucked on the corner of Choquechaka and Cuesta San Blas, this local café offers more than just a great a cup of coffee and delicious food. A true Cusco institution. Be forewarned: it's a popular spot and you may have to wait to get a table! No wifi.
Café Dos x 3 – For a small, cozy atmosphere, a little worn around the edges but with huge character, Dos x 3 is a hidden gem, located on Calle Marquez, between the Plaza de Armas and San Pedro market. No wifi.
L'Atelier Café Concept – For great coffee with a boho vibe, L'Atelier is one of the best cafés the city has to offer. Order the cappuccino with coconut milk – made in-house and absolutely delicious!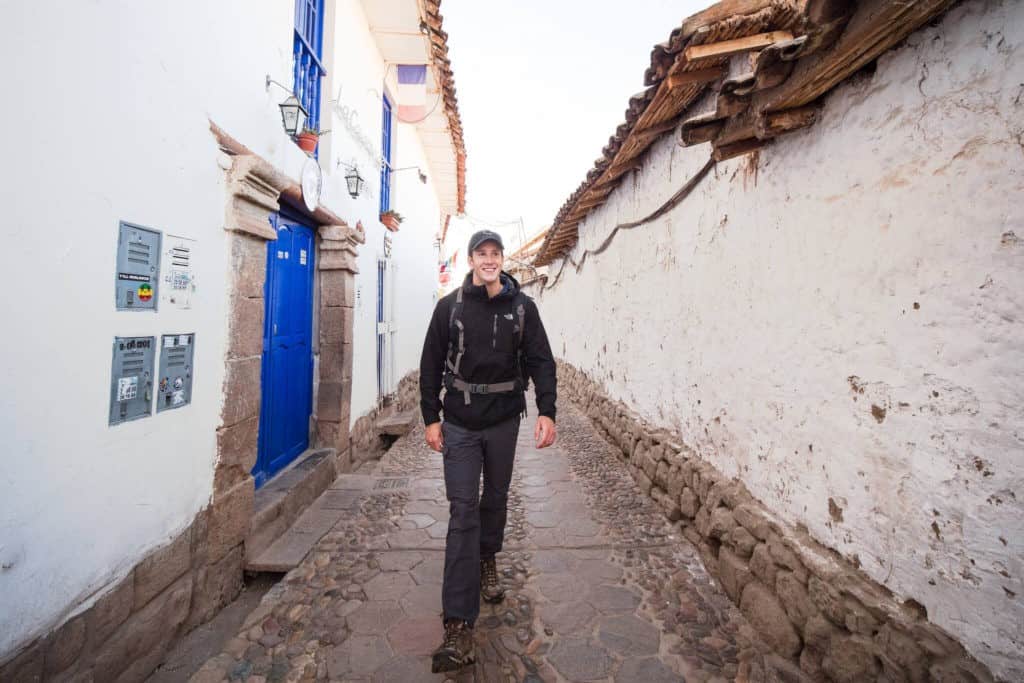 Cusco Hotels: The Best Places to Stay in Cusco
Standard
Comfort
Boutique
Luxury