In March 2013,  Adventure Travel News of Adventure Travel Trade Association (ATTA) dedicated their feature article in honour of International Women's Day (March 8). A real highlight for all women in travel.
Apus Peru  were contacted by Nicole Petrak, Editor and interviewed as an example of how a small business can impact local women as both employees and stakeholders. Apus Peru were able to offer an insight into how it is to run an all women owned and managed adventure travel business in Cusco, Peru. The following is an excerpt from that article.
Apus Peru Supports Grassroots Change by Providing Flexible Work Conditions for Women
When business partners Ariana Svenson and Fely Callañaupa Gonzales first created Apus Peru, they envisioned not only an adventure travel company providing quality alternative travel experiences but a place women could work flexibly and raise families at the same time.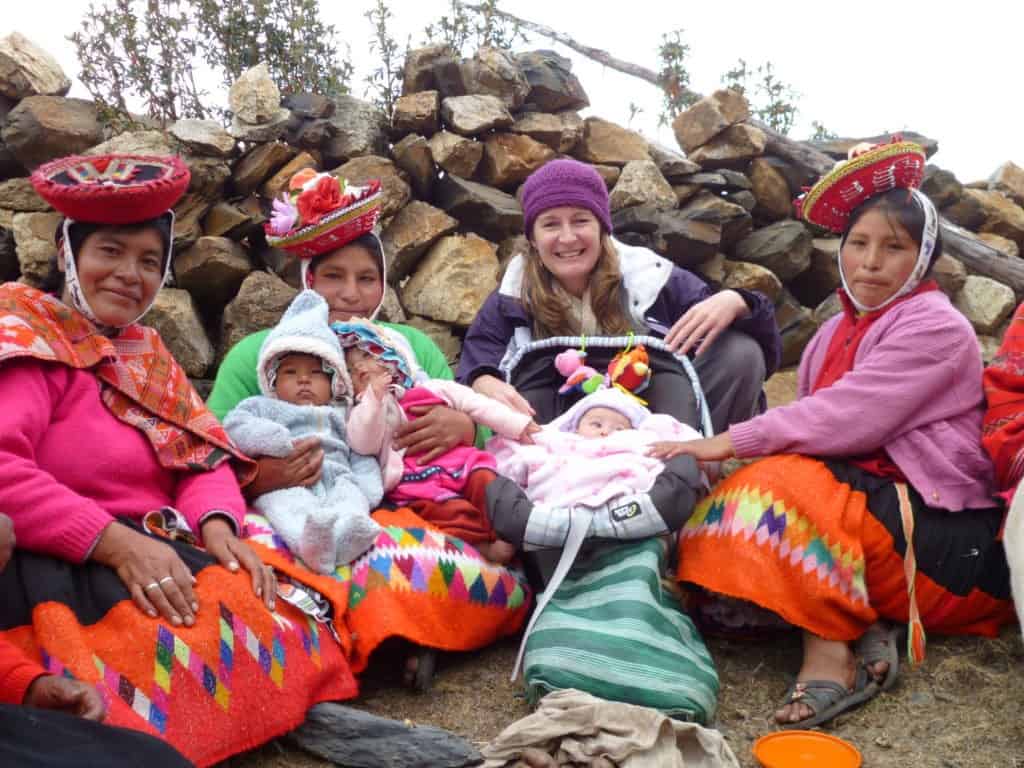 One of Apus Peru's cofounders, Ariana Svenson, with her 3 month old daughter Molly. She is pictured here with women (and babies) of one of the isolated weaving communities we work with through Threads of Peru
Women and Empowerment
Apus Peru strive to provide a flexible, family friendly work environment where women can have flexible hours to work around children/child rearing. The business employs 70 percent women among their office staff, with flexi-arrangements. Initially included in Gonzales's and Svenson's goals for the company was to provide Peruvian women who wanted to be adventure tourism guides a "chance," an effort that has been met with limited success due to the "macho" attitudes that still pervade Peruvian society.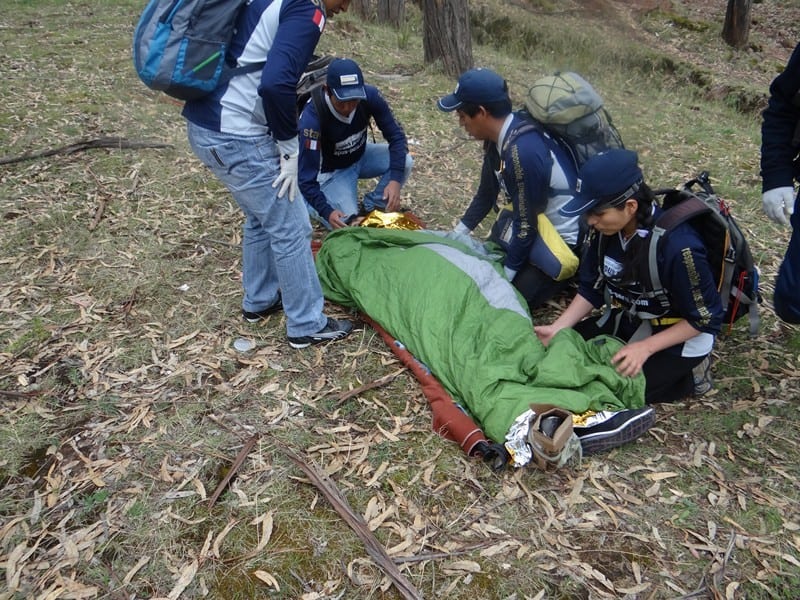 One of our female assistant guides Hilda Callanaupa Gonzales participating in a mountain rescue course done by Apus Peru guides at the end of 2012.
On the trail the guides are also the team leader and need to coordinate a team of cooks, porters and muleteers. Therefore, a female adventure guide needs to be able to lead an all-male team who can sometimes have very macho attitudes. We have had only one outstanding female guide who worked for a long period of time leading treks.
Mayra Callo, pictured here, is described by Svenson as a "special" individual who faced many difficulties to fulfill her ambition and carry out her work in an exemplary way.
Svenson said that her clientele widely loved the experience of having a female guide, especially the female travelers who felt more secure on the road in a mixed local group than an all male one.
Supporting Rural Indigenous Women
Apus Peru furthers its commitment to local women via a $20 per client donation to an NGO they created in 2009 to help revitalize traditional textile practices and create income for the indigenous Quechua women that make them. This is a direct cash injection into the hands of the women in the community and supplements their subsistence lifestyle while allowing them to live within their traditions." Svenson added, "International development studies show that when women receive their own income, the health and well-being of their children improves at a much faster rate than when men have sole control of the family's income."
The full detailed interview with Apus Peru (and several other international interviewees) can be read here.
Author: Nicole Petrak, Editor Adventure Travel News.
Originally published on August 2013; updated on March 2023.