Off-the-beaten-path Treks & Ethical Tourism in Peru
Apus Peru prides itself on being one of the leaders in ethical tourism in Peru. Since the day we opened our doors, we knew that we wanted this company to be different than all the rest of the Cusco trekking companies and tour operators. Exploitation in the tourism industry is rampant in Peru, and we knew we could do better. For us, "responsible tourism" meant providing good opportunities to local communities; giving back to the areas we work in through donations and humanitarian projects; and taking care of our staff and the environment through sustainable practices.
RELATED: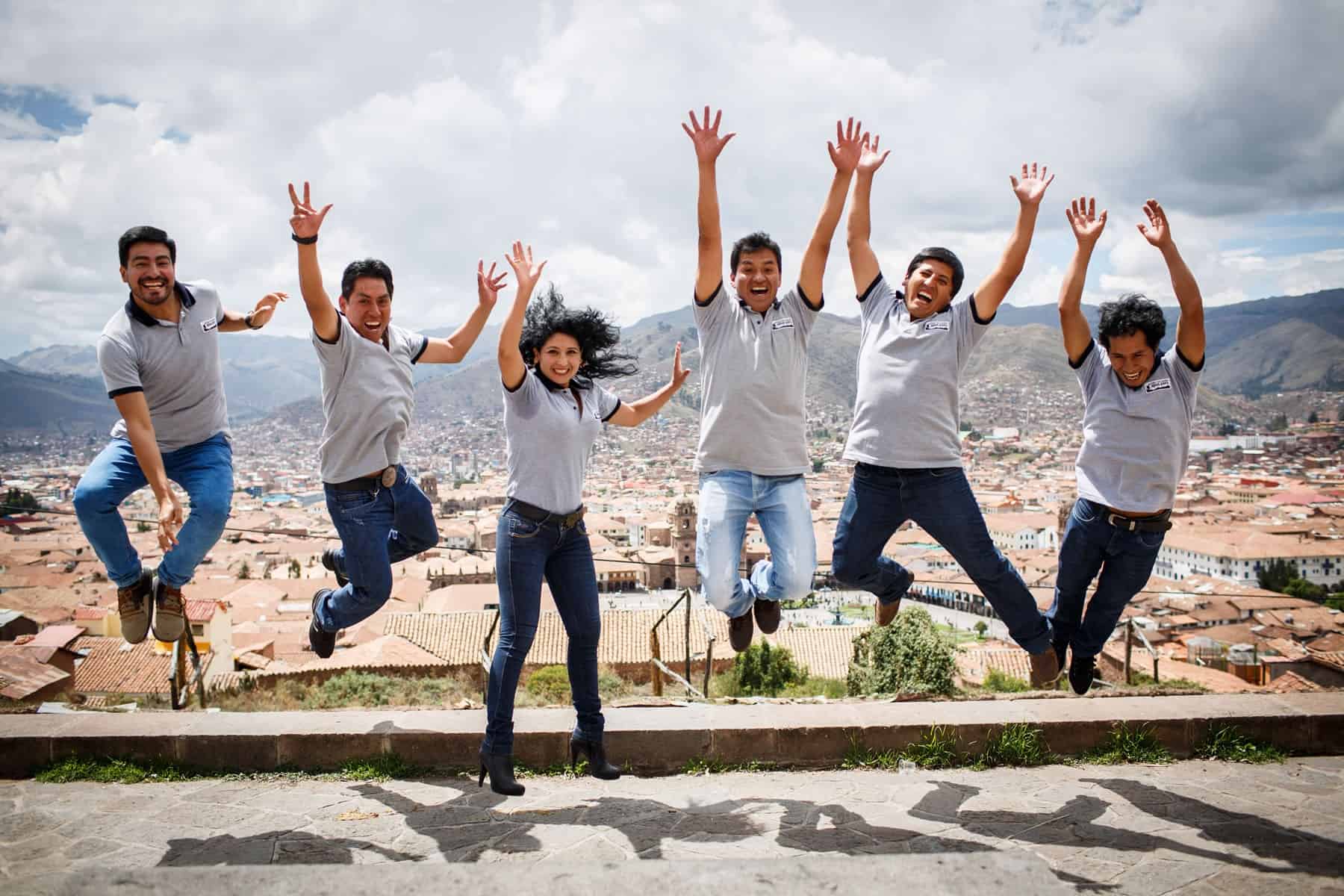 Ethical Tourism: Providing Work Opportunities to Local People
When you think about all the money that flows into Peru from tourists who visit every year, it's astounding how little actually goes to benefit local people. The fact of the matter is, we are trekking through their lands, often stopping in their villages. It was important to us from the start that these local communities reap the benefits of tourism – without having to sacrifice their traditional culture and lifestyle.
Providing new opportunities is part of ethical tourism. The members of our field team – from porters to muleteers to cooks – all come from some of the very same communities that we trek through. They are directly benefiting from the groups that we operate. These are rural indigenous communities with few economic opportunities. In addition, it is important to us to support local Quechua-speaking people in a society where they often face discrimination.
Simply by offering fair, well-paid employment, we are providing new opportunities for the people in local communities.
Giving Back: Making a Positive Impact on Local Culture
We have always believed that we need to do more than simply operate our treks responsibly. Since the beginning, we have contributed to community development projects – supporting education and cultural revitalization projects and facilitating direct donations of clothing and other goods.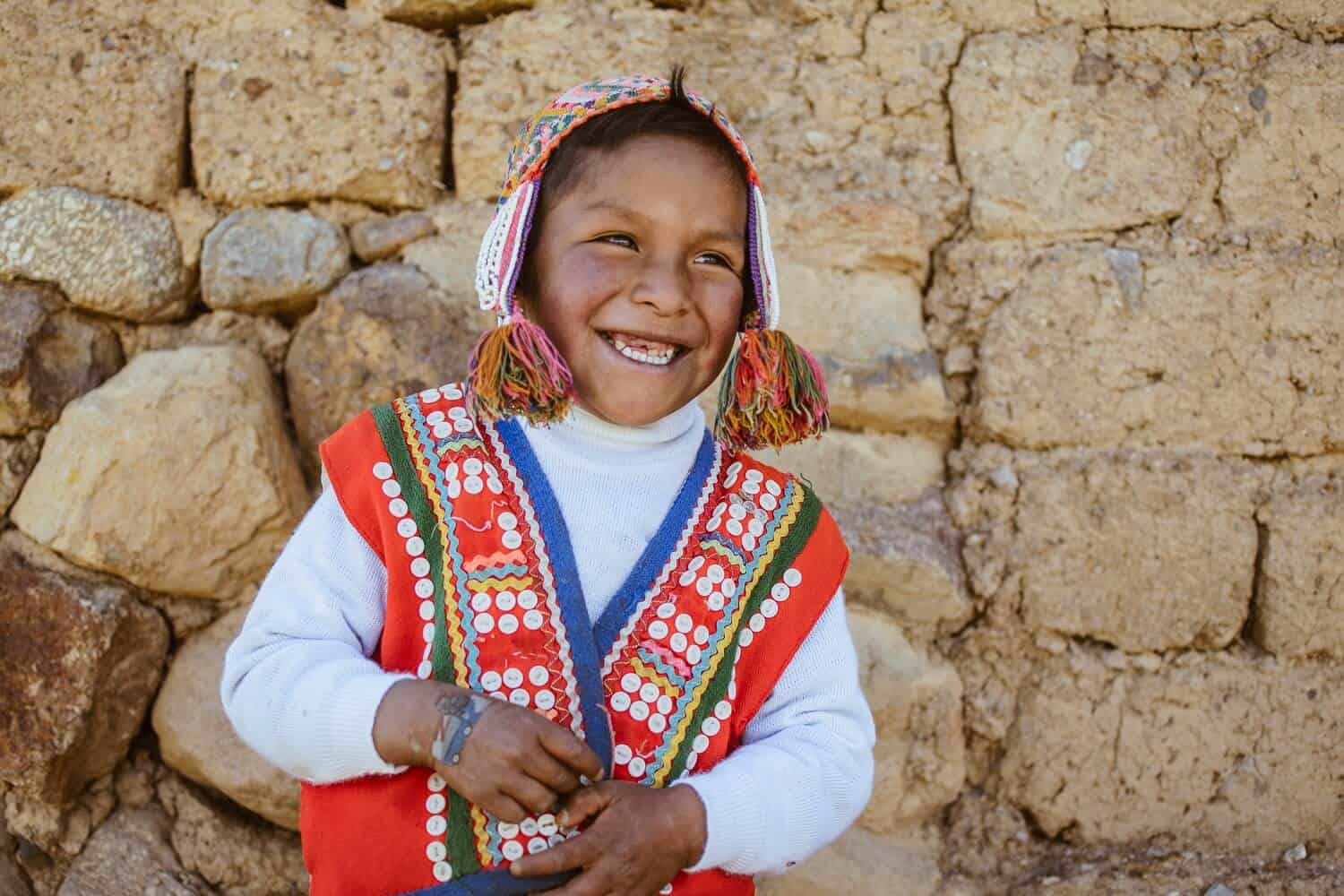 All of our initiatives are founded on the principle of ayni (read more about ayni and Quechua culture) and we aim to minimize the impact on cultural traditions. Our aim is not to change the traditional lifestyle in Quechua communities, but rather to do what we can to fill needs and break down barriers to economic opportunities.
In 2009, we went a step further and founded a non-profit organization dedicated to bringing economic opportunities to rural indigenous women and promoting the centuries-old Andean weaving tradition. We donate $20 from every passenger to Threads of Peru to support its mission, which accounts for about 15% of the organization's annual budget.
Threads of Peru makes beautiful hand-made alpaca and wool products, from scarves and ponchos to bags, pillows and more. And Apus Peru clients receive a 10% discount!
At Apus Peru, we also actively promote community rural tourism initiatives and family homestays. Community tourism and homestays are a great way to directly benefit local communities with your tourism dollars. There are lots of ways you can add community tours to your itinerary, like
Threads of Peru also arranges community-based weaving & dyeing tours – usually 1, 2 or 3-day tours – with their artisan partners.
Ethical Travel Starts at Home
Part of being an ethical trekking company means investing in our staff, and that includes our field staff. Our field staff are the backbone of our company. We simply could not offer the level of trekking in Peru that we do without them! We ensure that they receive fair pay and benefits for their work. And we also feel it's important to make sure they feel like they're a part of the Apus Peru family, and that they understand what we do and share our client-centred values.
Meet the team! Get to know our office staff, guides, porters, drivers, muleteers and cooks!
As an ethical tour operator, we pay our staff well – frequently above the going rate – and provide annual health benefits to office staff and personal accident insurance for guides, porters, muleteers and chefs. This is all part of what it means to follow ethical tourism practices.
We also care about building capacity in our staff. We want to see them flourish and excel in their chosen profession. For this reason, we regularly host special training days. These  training days not only offer opportunities for learning, but also provide wonderful opportunities to connect with our entire team and reflect on the year's achievements and future goals.
Team Bonding in the Countryside
In January, 2020, we organized a day in the countryside for our field staff. Part team bonding, part training day, we spent a full day learning from each other about how to provide the best service for our clients on the trail.
The day began at our Cusco office where the Operations Manager welcomed everyone, gave them a tour and explained a bit about the work that the office-based teams do. Understanding what each arm of our team does – sales, marketing, operations and the field team – can only strengthen the unity of our team and lead to a great service for our clients.
After the office tour, we moved to the field. New and long-time field staff mingled with each other, sharing experiences and hopes for the future. Feeling empowered and like valued members of the company, several porters, bursting with enthusiasm, exclaimed all that they were prepared to do to help the company grow.
We like to do team bonding trips every year! Check out our trek to Waqrapukara as a team in 2019.
New Year, New Equipment!
In our quest to be the best trekking company in Peru, we only provide top notch equipment on all our treks. This year we are unveiling a series of new camping equipment – from tents to blow-up mattresses to camping chairs and more – that will make for an incredible hiking experience for our clients. As one of the participants noted, "with the equipment that we have, we have nothing to envy of the other high-end trekking companies in Cusco!"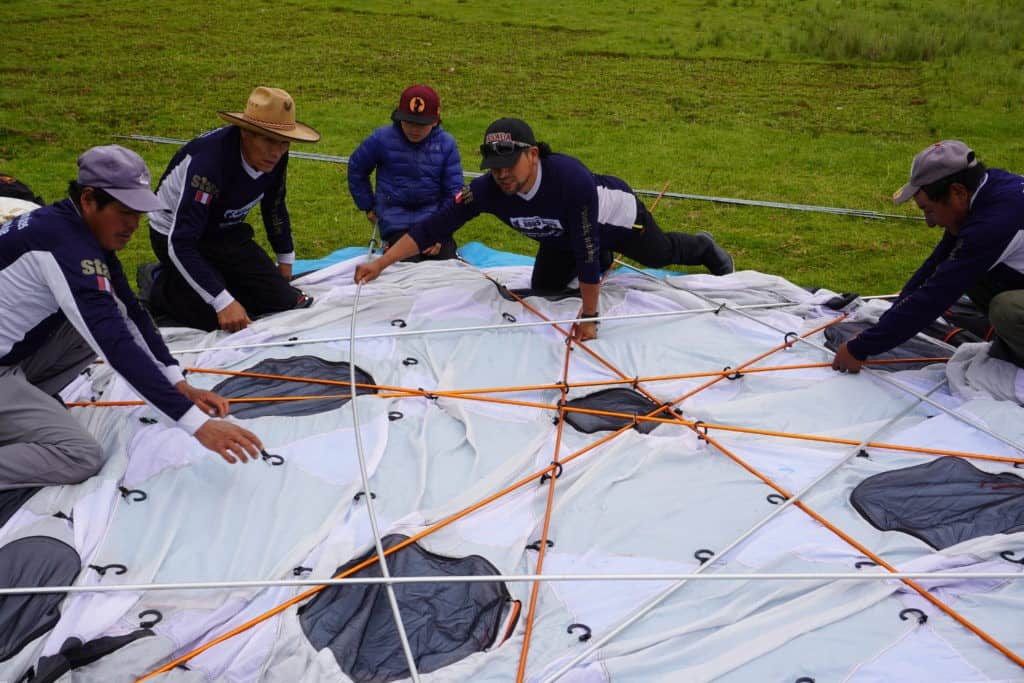 The first order of businesses was a step-by-step workshop on how to properly set up each piece of equipment. Having the best equipment in the business means nothing if you don't know how to set it up properly! As a team, everyone worked together to set up sleeping tents, dining tents and even the toilet tent and shower tent! Yes, we provide toilet tents on all of our alternative Peru treks.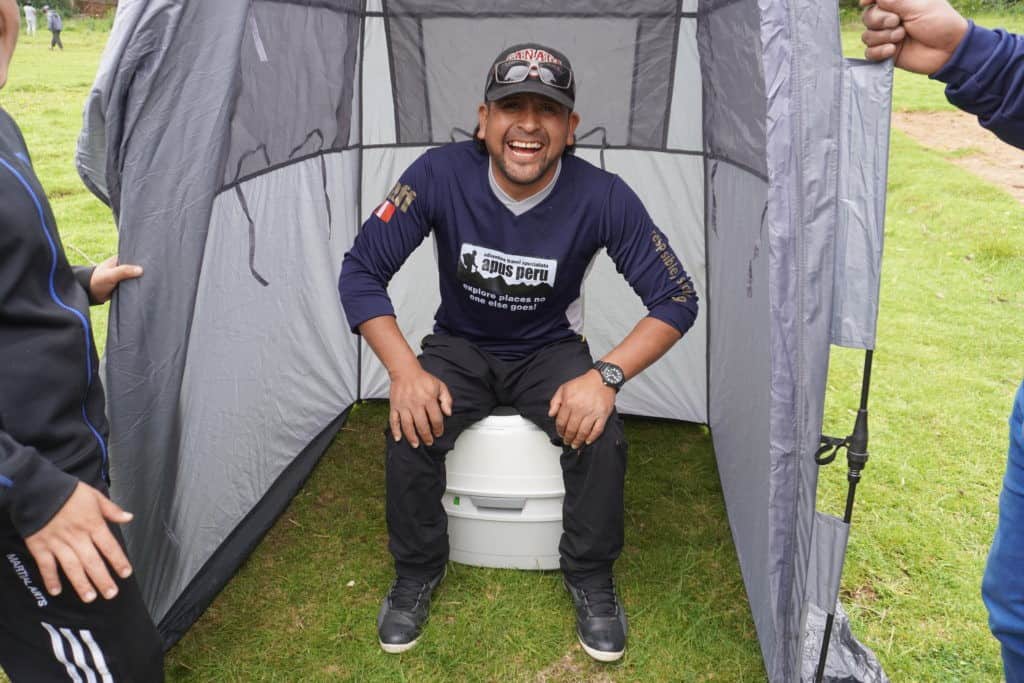 Throughout the day, we spent more time simulating every step of our full-service treks. From setting up tents to setting the table, the field team learned how to refine their skills in order to provide the best trekking experience to our clients. We covered everything from the initial meeting and how to greet our guests, to everything that happens at camp on the trail, to packing everything up again at the end.
Team Dialogue is Part of Being an Ethical Tourism Operator
Last but not least, we had an opportunity for open discussion. Every member of the field team had an opportunity to voice their opinions. Many voiced their support for changes we will be implementing this year, while others shared observations from the trail and suggestions for how we can improve. It was great to hear their opinions and have them contribute to their knowledge and ideas to Apus Peru.
At the end of the day, we reminded them that they are the heart and soul of Apus Peru, and just how important each and every one of them is in delivering the service we provide to our passengers.
Do you want to be an ethical traveler? Read more about how to be a Responsible Tourist!
Other Ways That We Promote Ethical Tourism
Part of our sustainable tourism practices is to "leave no trace". In addition to our policy of packing out all trash on the trail, we also organize monthly Clean Up Treks. These special trips follow our normal trekking routes, but give our trekkers the chance to give back while on holiday, and collect the trash left behind by other hikers and tour agencies.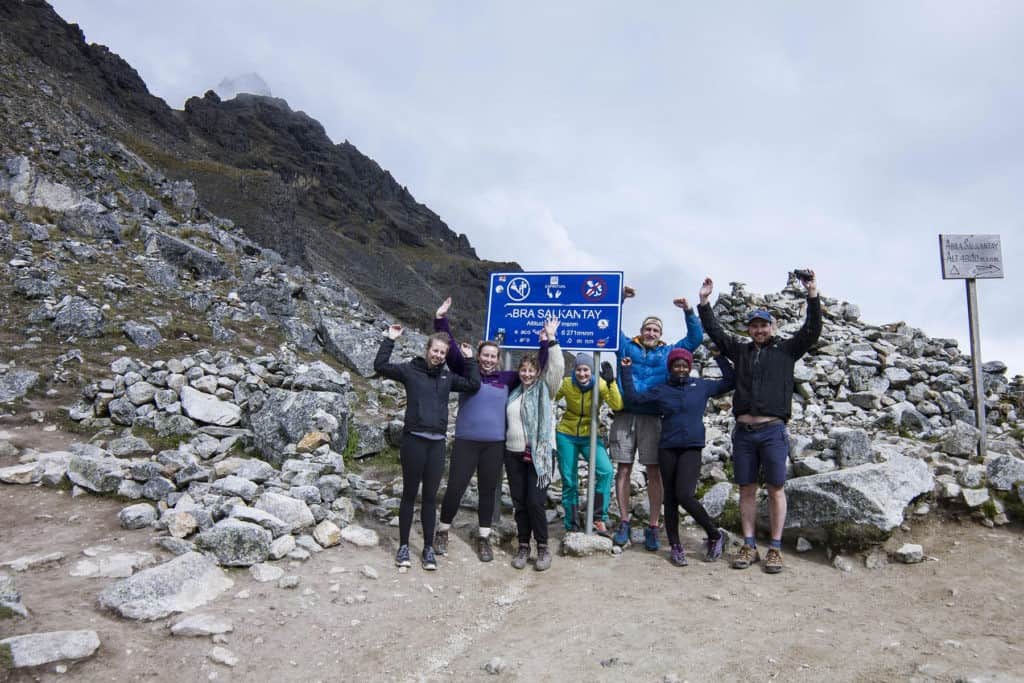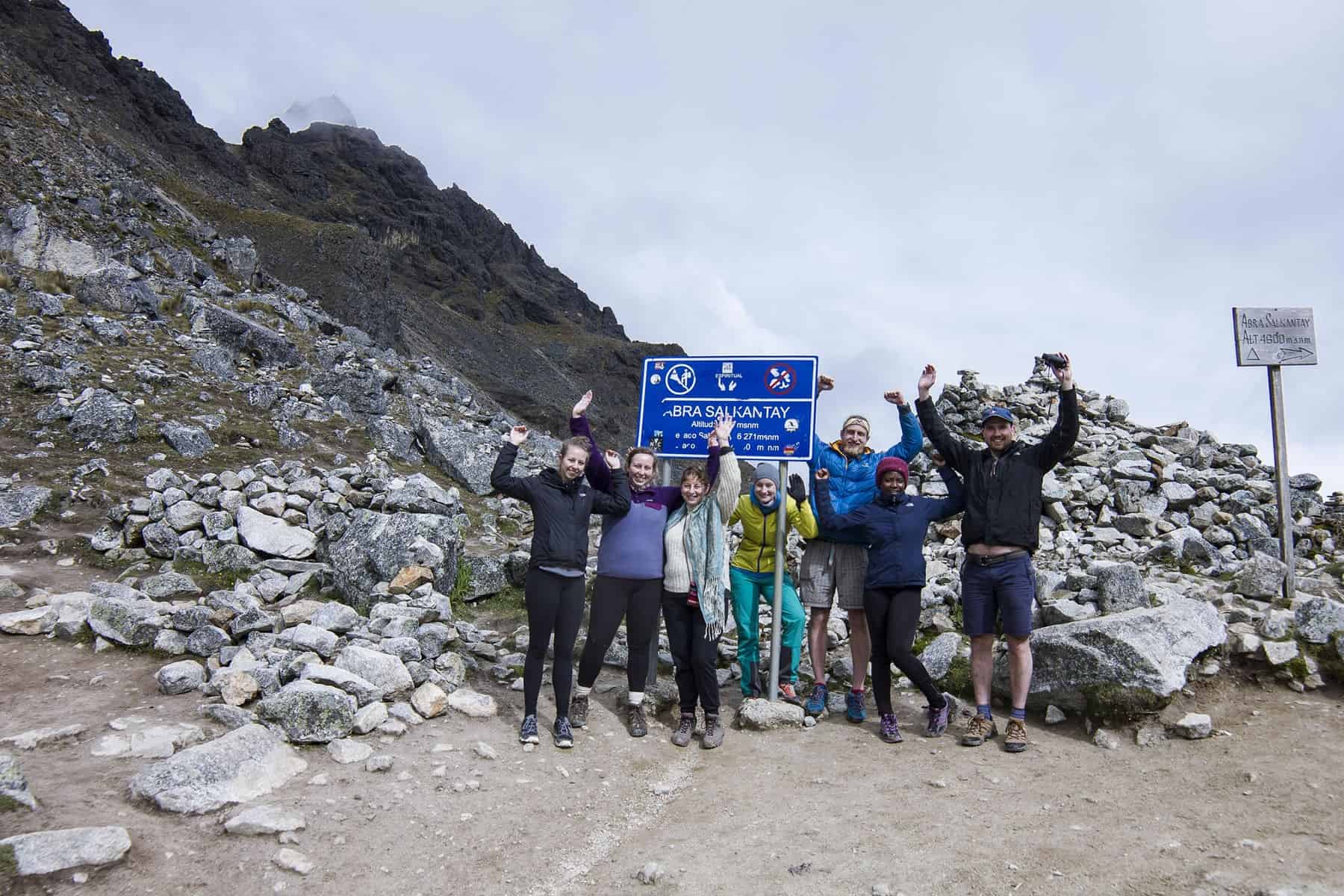 At Apus Peru, we strive to be leaders in ethical trekking in Peru. If you care about making a positive impact when you travel – and minimizing the negative impacts of tourism – come join us!
See all of our off-the-beaten-path treks in Peru.
KEEP READING ABOUT ETHICAL TOURISM IN PERU: