Welcome to this week's edition of the Apus Peru FOCUS – Things to do in Lima, Peru
This series is a collection of travel tips and stories shared by other bloggers and traveler's around the web.
We hope these tips and stories will inform and inspire you to visit Lima. If you have already been, please share a tip on things to see and do in Lima in the comments down below!
Lima Travel Essentials – What you need to know about a visit to Lima
A Quick History – Lima, Peru is home to many beautiful sights. Full of museums and churches, Lima is able to offer tourists an authentic and unique experience. This website highlights everything from the weather to incoming festivals.
What to do in Lima ? – It's no secret that Lima is overflowing with an abundance of things to do. From the Larco museum to taking a bike tour (and not without filling your bellies at La Mar of course) you will never find yourself bored.
Save Money on Travel in Lima
Some Helpful Tips – This forum offers many different options to help save money while traveling in Lima, Peru. While it isn't a verified source, the suggestions come from those whom have visited the area or are familiar with traveling in general thus they are able to offer up some helpful tips ie. good places to stay, where to eat etc.
Keeping Your Money Safe – It can be nerve-wracking to travel with money. What if someone steals your wallet? Don't leave yourself penniless on a family vacation. This website offers many great tips on how to handle your money – so you can feel more secure and avoid a dangerous situation.
Visiting Lima with Kids
Children Friendly Activities – It can be difficult to find fun, family friendly activities that don't empty your wallet. A World of Travels With Kids uses their personal experience to highlight a few fun things to do that won't break the bank, in Lima Peru. They also created a to-do list to help remember activities for their next trip – a great idea!
Cool Places To Stay – It's no secret that finding kid friendly accommodations while traveling can be frustrating. This is a fantastic list of several hotels that are more than happy to have your little one's tag along. It is important to note that each of these hotels has been tested by a traveling family, and they are in way no endorsed by any of the hotels listed. 
Lima for Food Lovers
A Guide To Peruvian Food – Peruvian cuisine is among the best in the world. Each region has its own local cuisine, and this post can help serve as a guide to some typical dishes. From appetizers to desert, they have you covered!
Where To Eat – Finding a restaurant to eat at can be an anxiety-inducing event…will you like the food? Is it overpriced? This website offers up the best restaurants to visit while you are in Lima. They even list the address, phone number and hours as well as a high budget indicator – how helpful! Allin mikuna!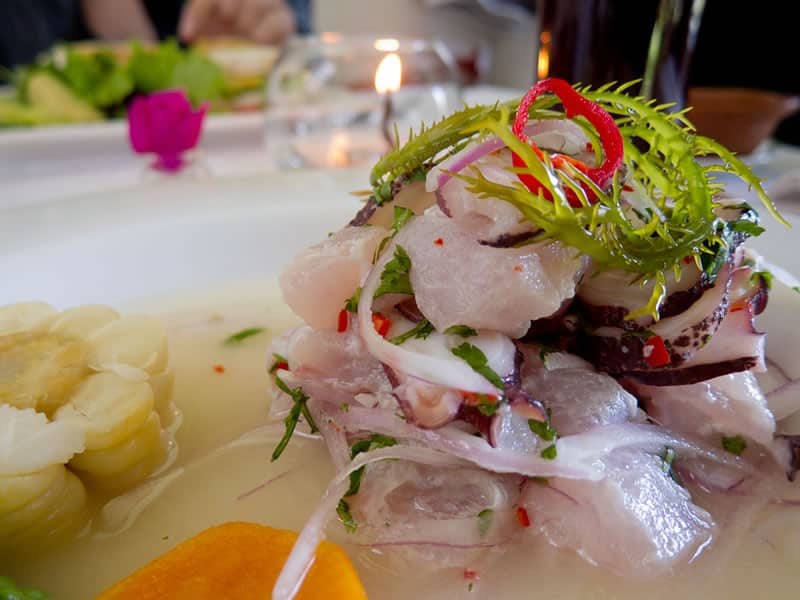 Where to stay in Lima
Lima hotel – recommendations from the folks at Apus Peru. These hotels have been tried and tested by people that work in the area.
Like it? Pin it!