What is Peru famous for? If we had a sol for each time we've been asked that question, our hoard would probably rival the lost Inca gold. So, we have decided to round up some of the great icons of this popular South American country. If you want to know your ceviche from your cuy and have always wondered why Sid the sloth is so alarmingly compelling, then read on and discover just what makes Peru famous!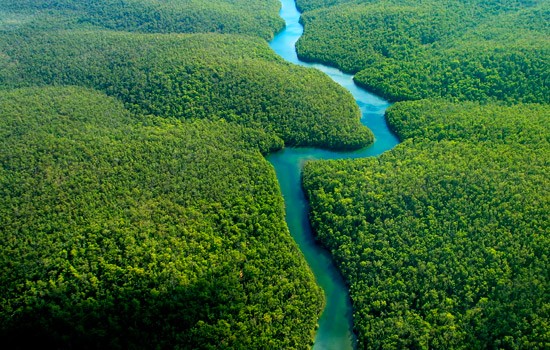 Peru is home to epic landmarks like Machu Picchu, the Amazon Rainforest, and Lake Titicaca, but that's just scratching the surface. There are so many other places, people, and products that have put Peru firmly on the map.
Can you guess what is Peru known for? See how many of these you have heard of.
Peru is famous for its landmarks
If there's one thing that Peru has nailed, it's landmarks – both natural and man-made. There are too many to wax lyrical about here, so we've chosen just a handful of the places that make Peru so unique. No prizes for guessing what's at the top.
Machu Picchu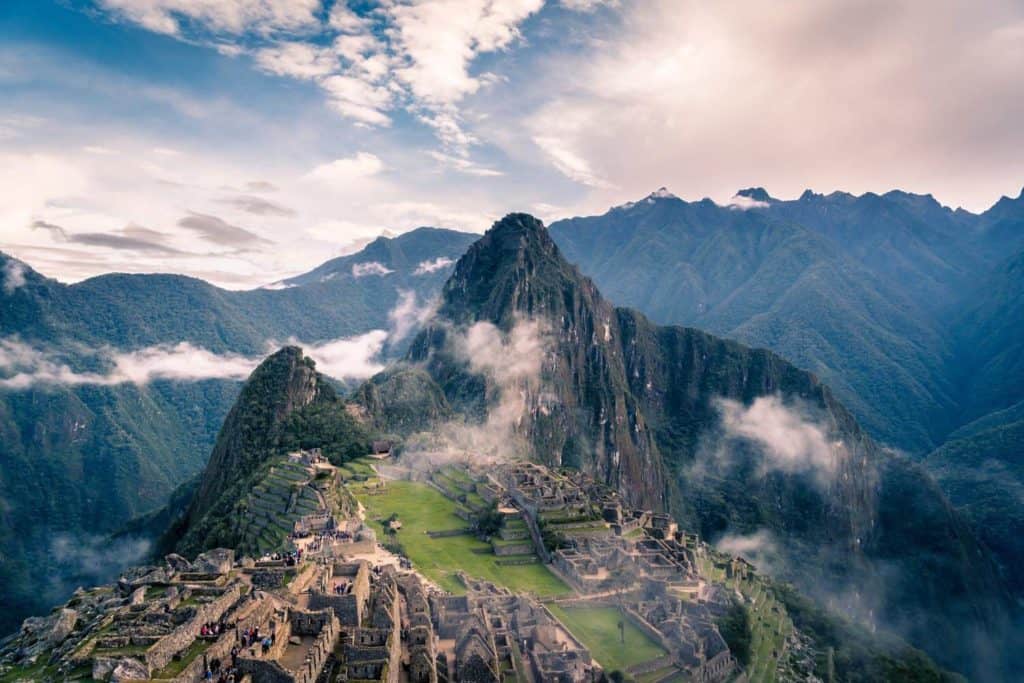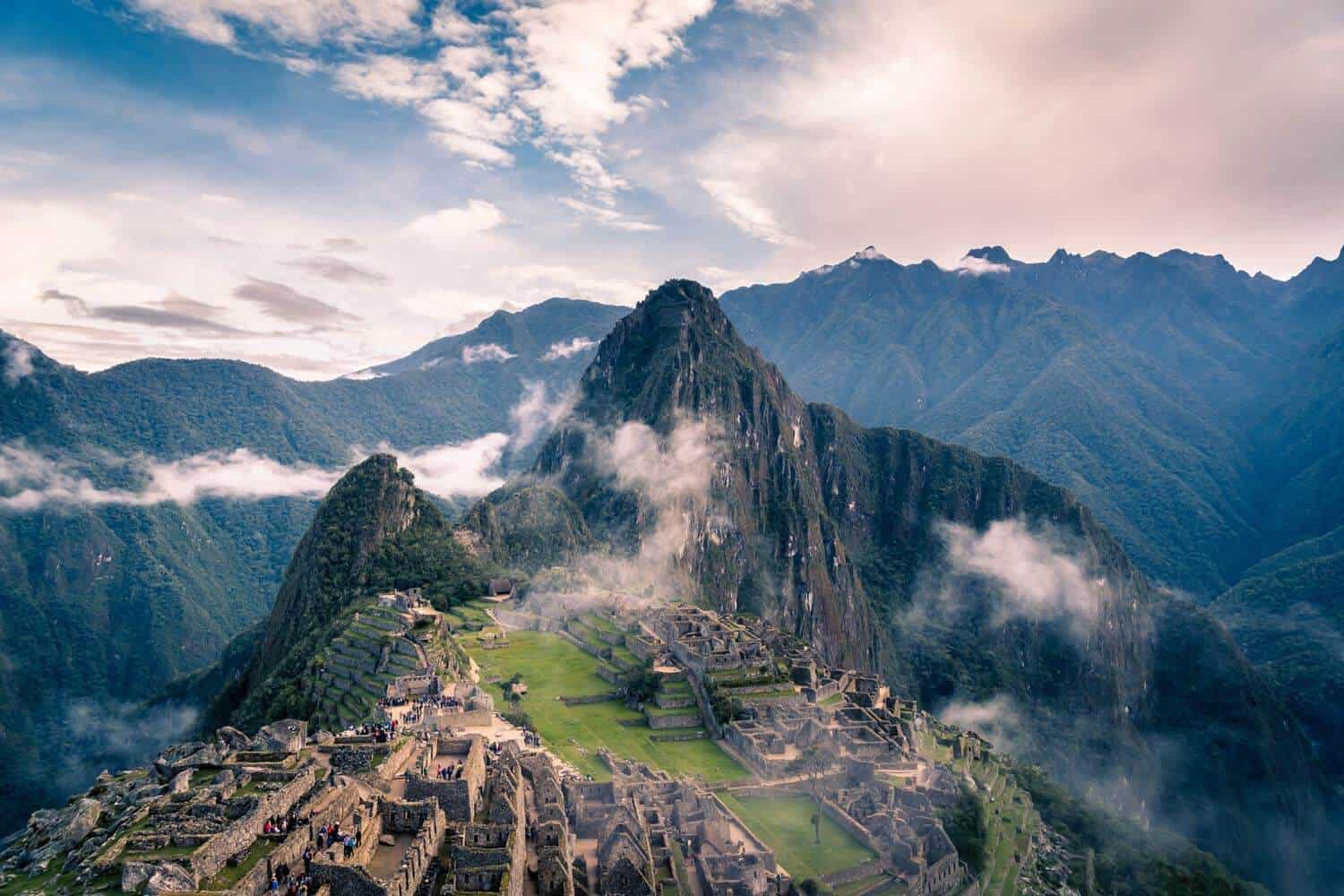 We can't discuss what is Peru famous for without mentioning Machu Picchu. The jewel in an already shiny crown, this Inca citadel is a UNESCO World Heritage site and the most-visited attraction in Peru. Many people like to hike along the Inca Trail or take the scenic train journey through the Sacred Valley from Cusco to visit this mysterious lost city in the clouds. Standing at the Sun Gate looking down on the ruins is something you'll never forget.  Interested in travelling to this Peru icon – How to Get to Machu Picchu
Nazca Lines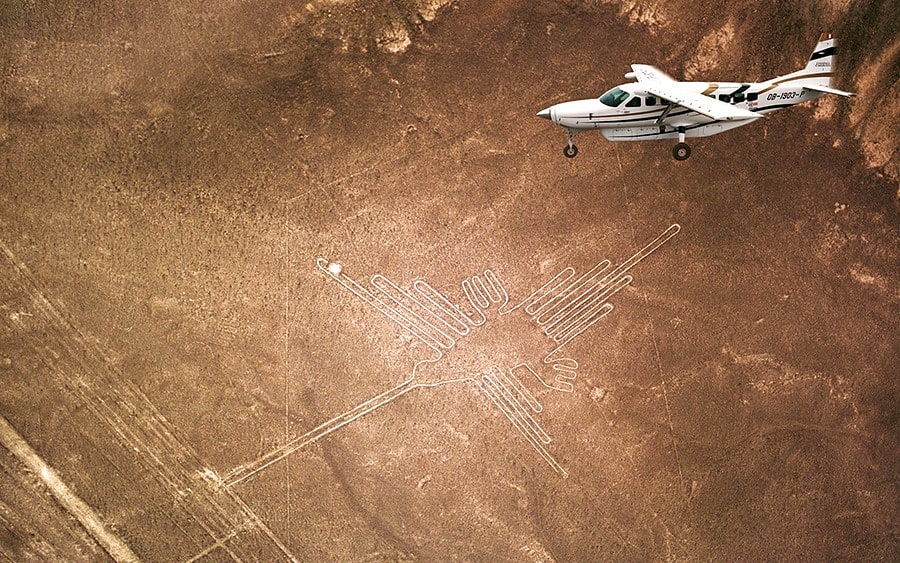 Many travellers put the Nazca lines near the top of any list that asks what is Peru famous for? Unlike any other site in South America, or indeed the world, the weird yet wonderful Nazca Lines have to be seen to be believed. The best way to view these pre-Incan geoglyphs is from the air, so hop on a scenic flight and see if you can spot the enormous hummingbirds, monkeys, and spiders etched in the arid landscape. Some stretch for 10km (6 mi) so it shouldn't be difficult!
Vinicunca (Rainbow Mountain)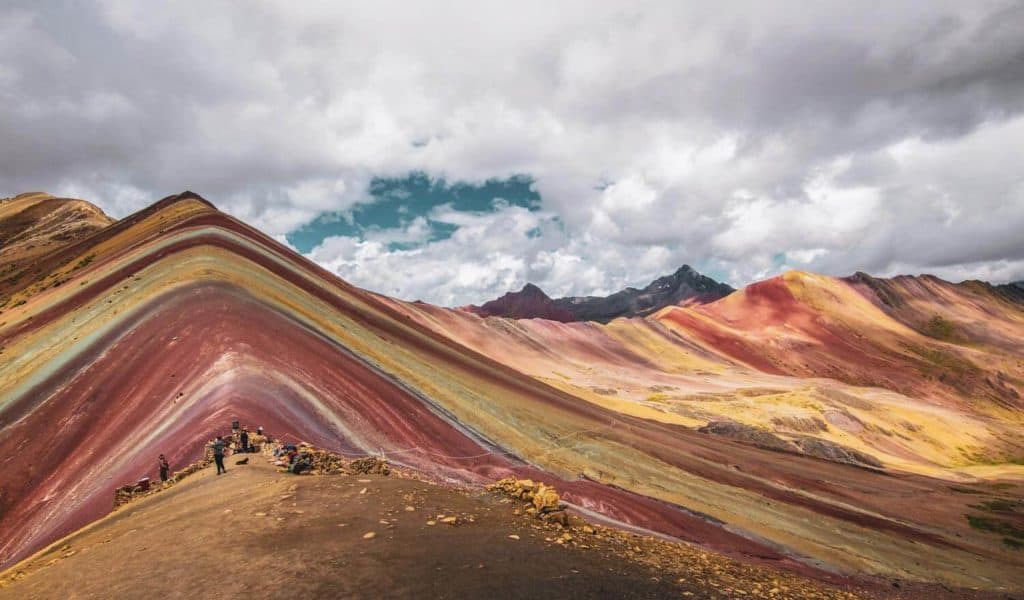 Commonly known as "Rainbow Mountain", the colourful peak of Vinicunca is a relatively new kid on the block when it comes to iconic hikes. Hidden by snow until recently, the striking layers of ochre, gold, and orange have been popping up all over Instagram. So, when people wonder what is Peru known for, Rainbow Mountain is often mentioned. Just three hours from the most famous city in Peru – Cusco, the Vinicunca hike is best tackled on a day trip or overnight adventure to Rainbow Mountain. On a par with the Colca Canyon for sheer majesty, the Rainbow Mountain scenery is well worth the effort it takes to get there!
The Amazon Rainforest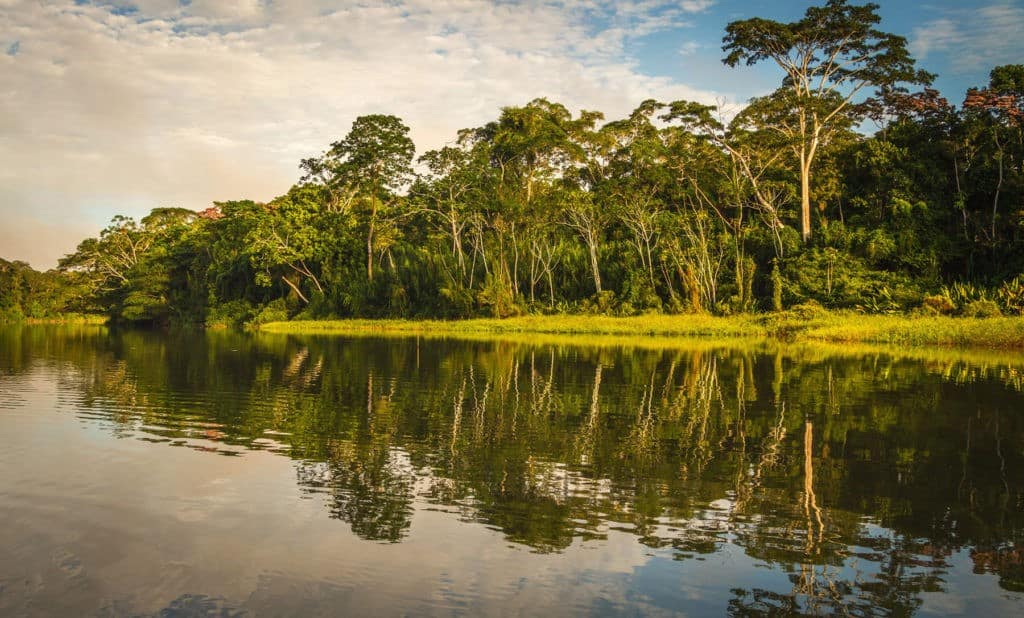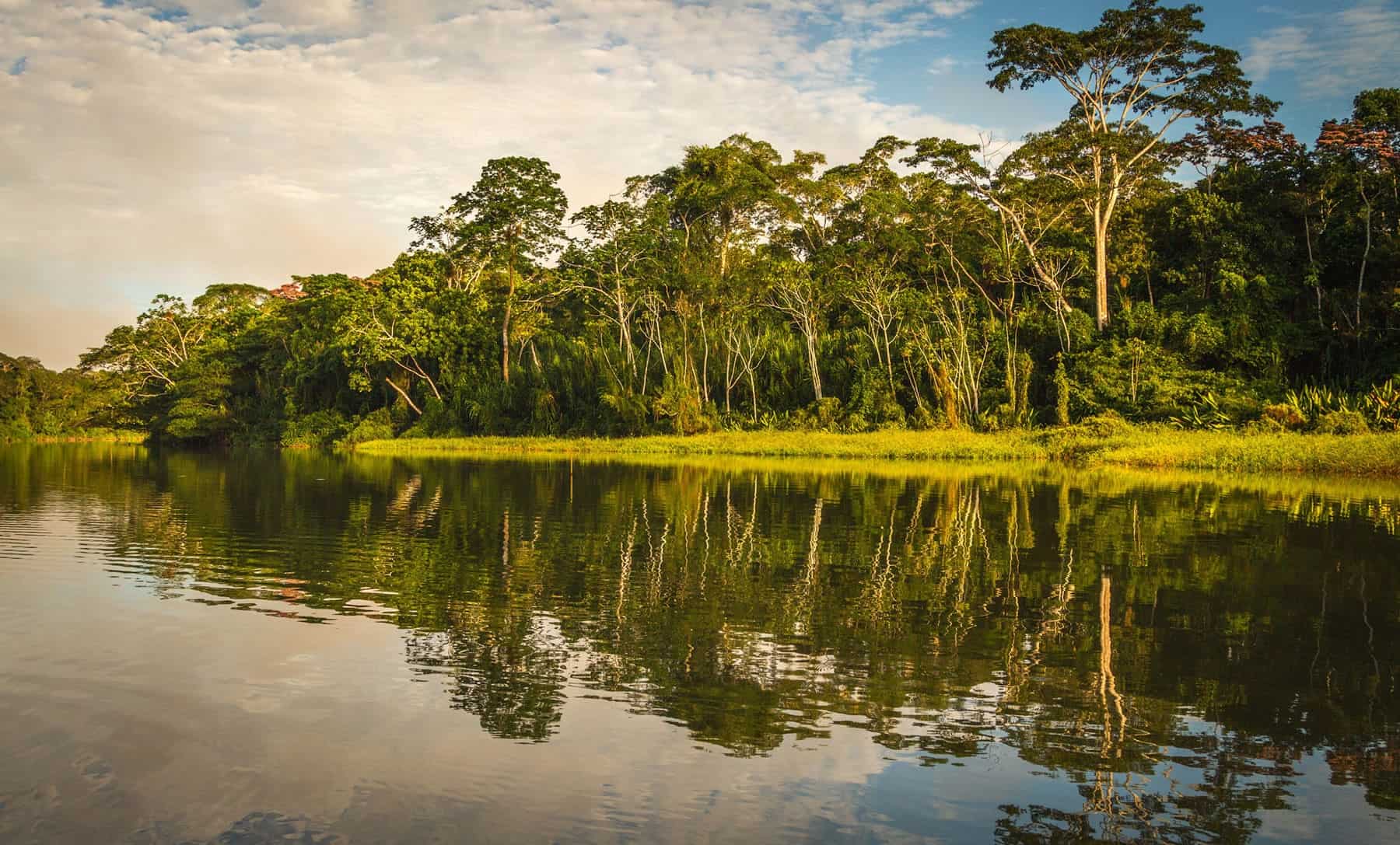 The Peruvian Amazon is one of the most famous places for a rainforest adventure in South America. Choose from river cruises in Iquitos, or wilderness lodge stays down in Tambopata National Reserve or Manu National Park. You'll hike along forest trails, go in search of piranha, and see macaws feeding at clay licks hidden deep in the Amazon jungle. The biodiversity here is off the scale, and there's nowhere better to spot wildlife than in Peru's lush rainforests. Listening to the chatter of monkeys up in the canopy and seeing fireflies dancing at dusk is nature's magic at its purest.
If you're interested in finding out more about Peru's famous places take a look at our blog.
Top Peru famous food to try
In recent years, Peruvian food has exploded onto the international cuisine scene, putting on a show of flavour sensation to rival any other. So, what food is Peru famous for? In this section, we spill the beans on the best things to try on your travels. Read on to discover some interesting facts about Peru food.
Ceviche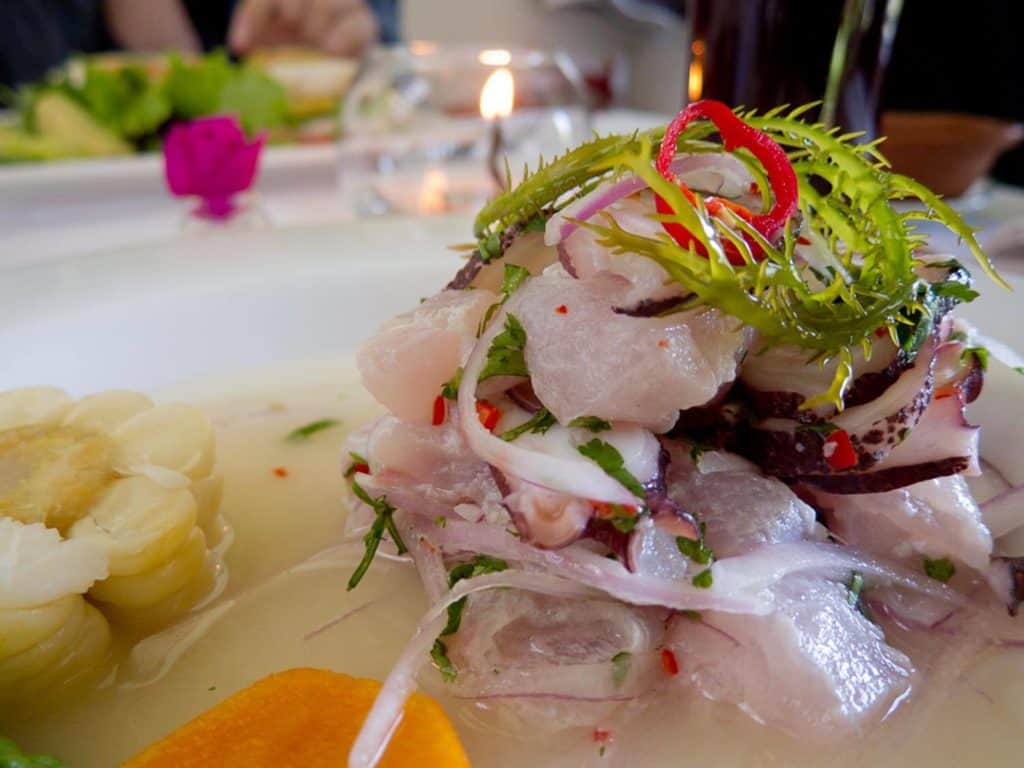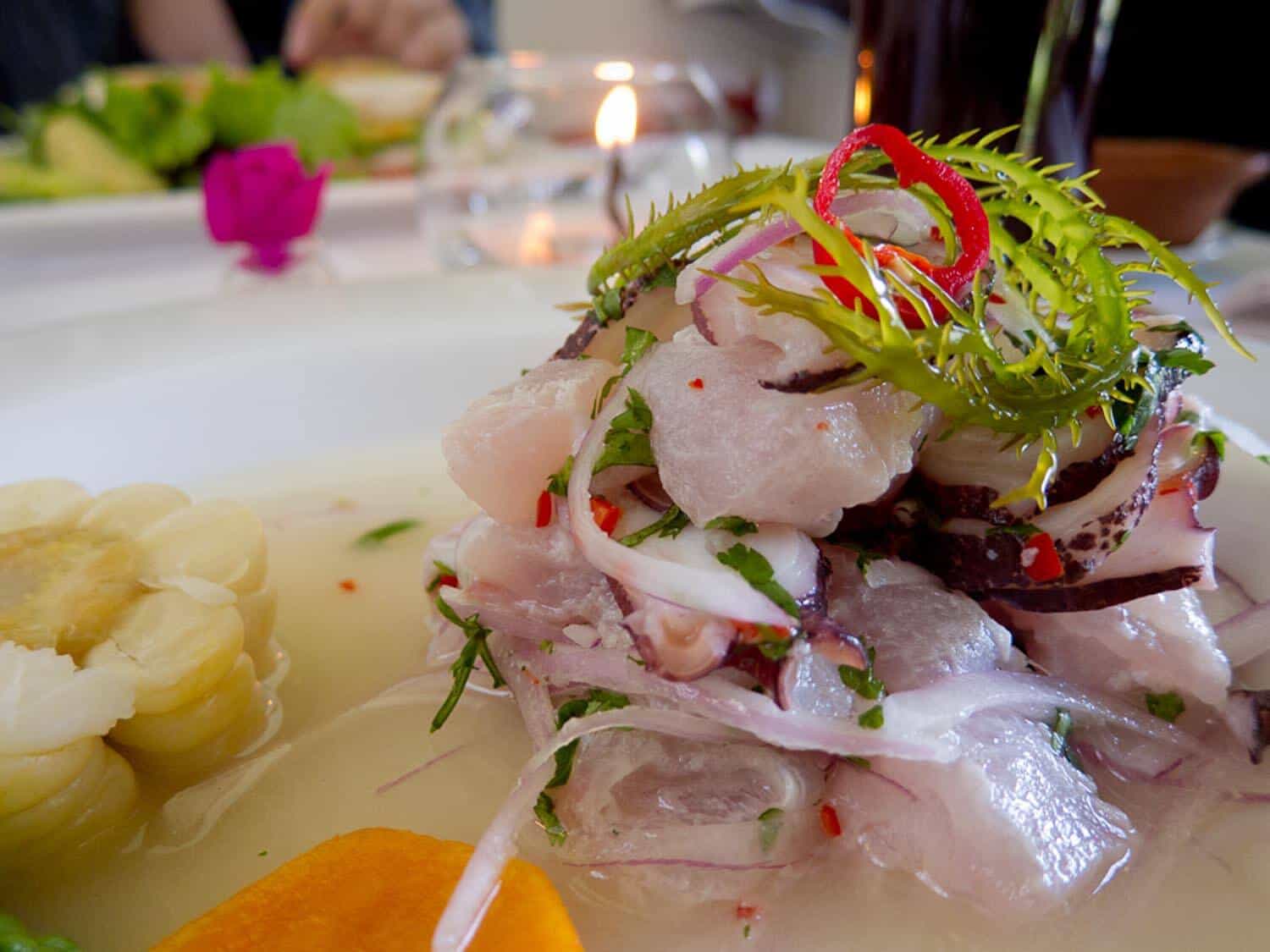 Ceviche is the flagship dish of Peru and has been recreated in restaurants worldwide. Chunks of tender raw fish are cured in lime juice and combined with onions, herbs, and peppers – this is Peru famous food at its finest! Ceviche is usually eaten during the morning or afternoon when the fish is still fresh. You can certainly enjoy it at dinner too but be warned this will mark you out as a true gringo!
Pisco Sour
Your beverage of choice in Peru should be the famous pisco sour cocktail. It's made from pisco (Peruvian brandy), egg white, lime juice, syrup, and bitters, and tastes delicious. You can try it pretty much anywhere in the country, but if you want to do tours and tastings, then head to the wine region around Ica.
Quinoa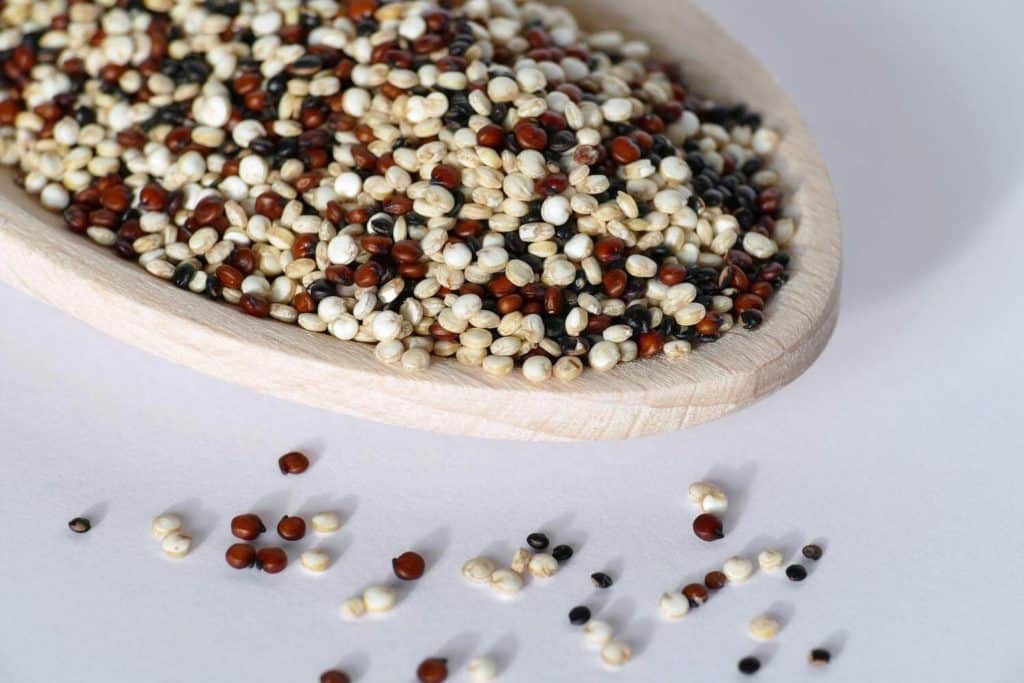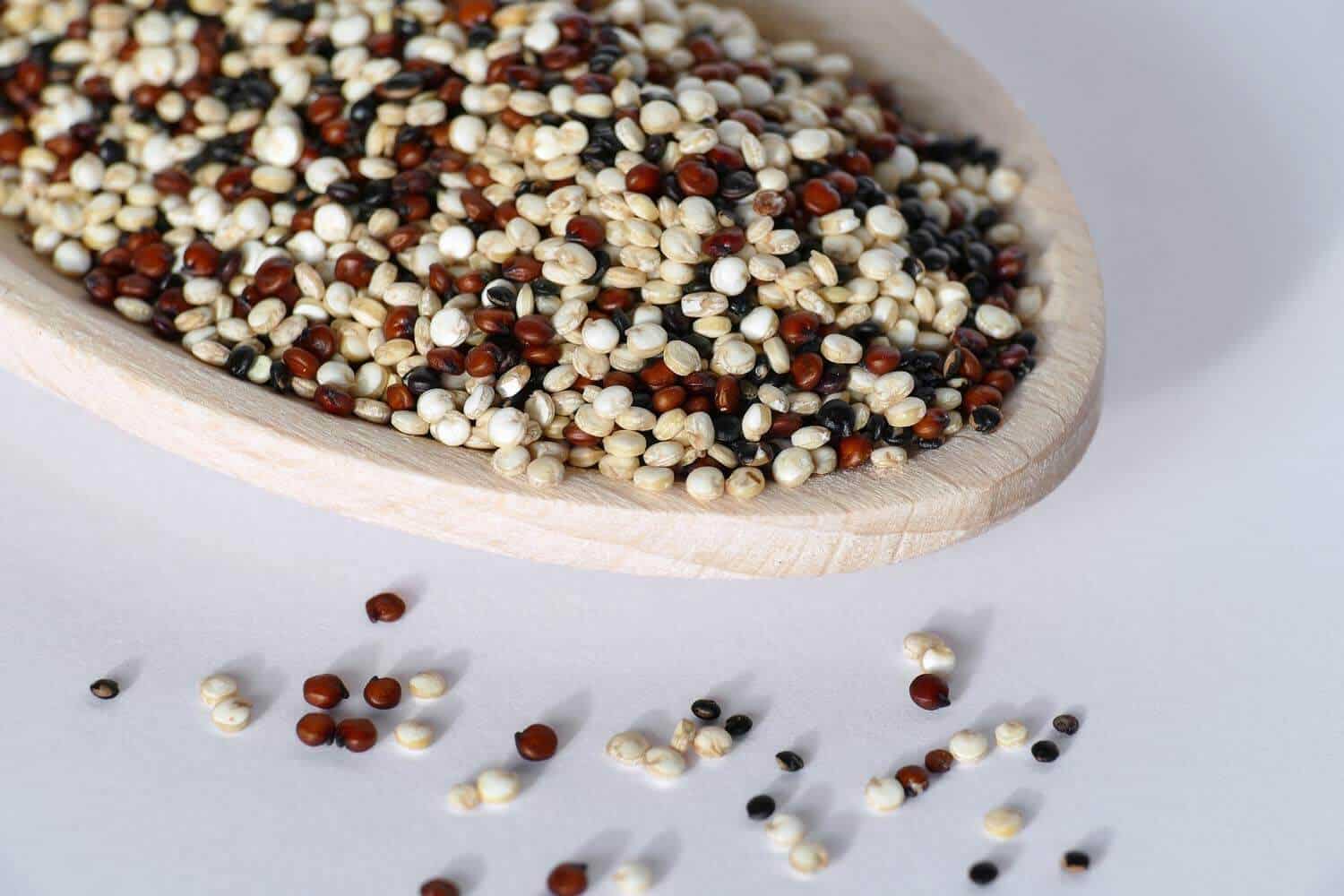 Quinoa is a trendy health food, but did you know that it's been a staple part of Peruvian diets for thousands of years? Peru is the world's leading producer of quinoa, so make sure you try some during your trip. Quinoa is a grain crop with heaps of nutritional value. It grows well at altitude which is why it thrives here and is king among Peru famous foods. Oh, and since we know you're wondering, it's pronounced "keen-wah".
Potatoes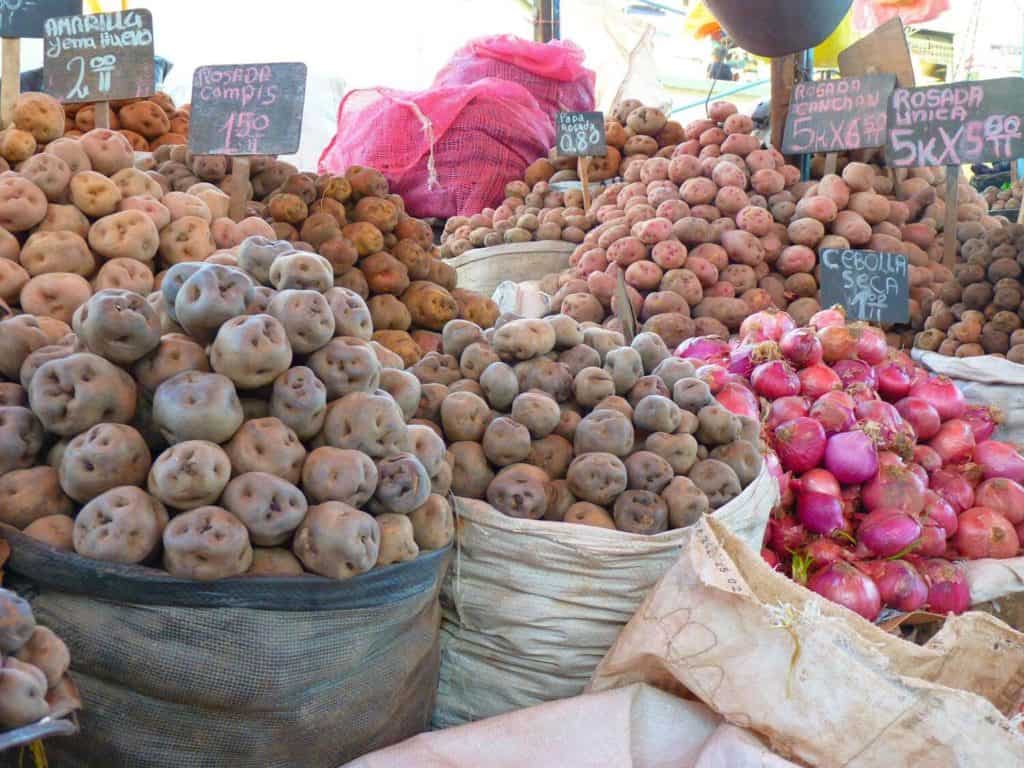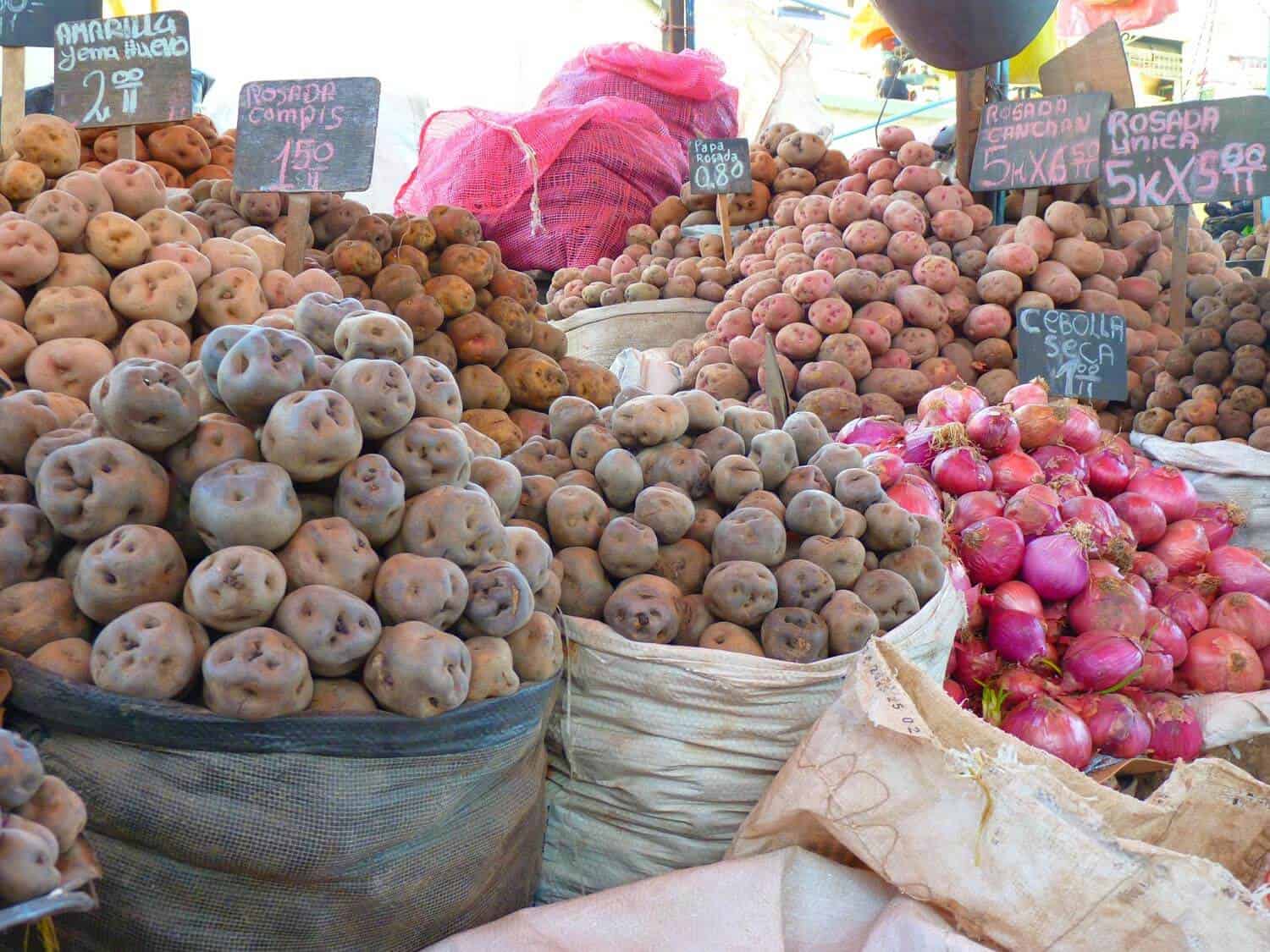 What agricultural product is Peru famous for? The humble potato graces the top of this list. There are over 4,000 varieties grown here, in dazzling colours like purple, red and even blue. Potatoes are so important to Peruvian culture and gastronomy that there's even a day set aside each year – 30th May – to celebrate this versatile root vegetable. The Inca agricultural laboratory at Moray is a great place to learn about Andean potato cultivation and is well worth a day trip from Cusco.  Learn more with Fascinating shapes and sizes of… Non-potato Andean Tuber Crops
Chocolate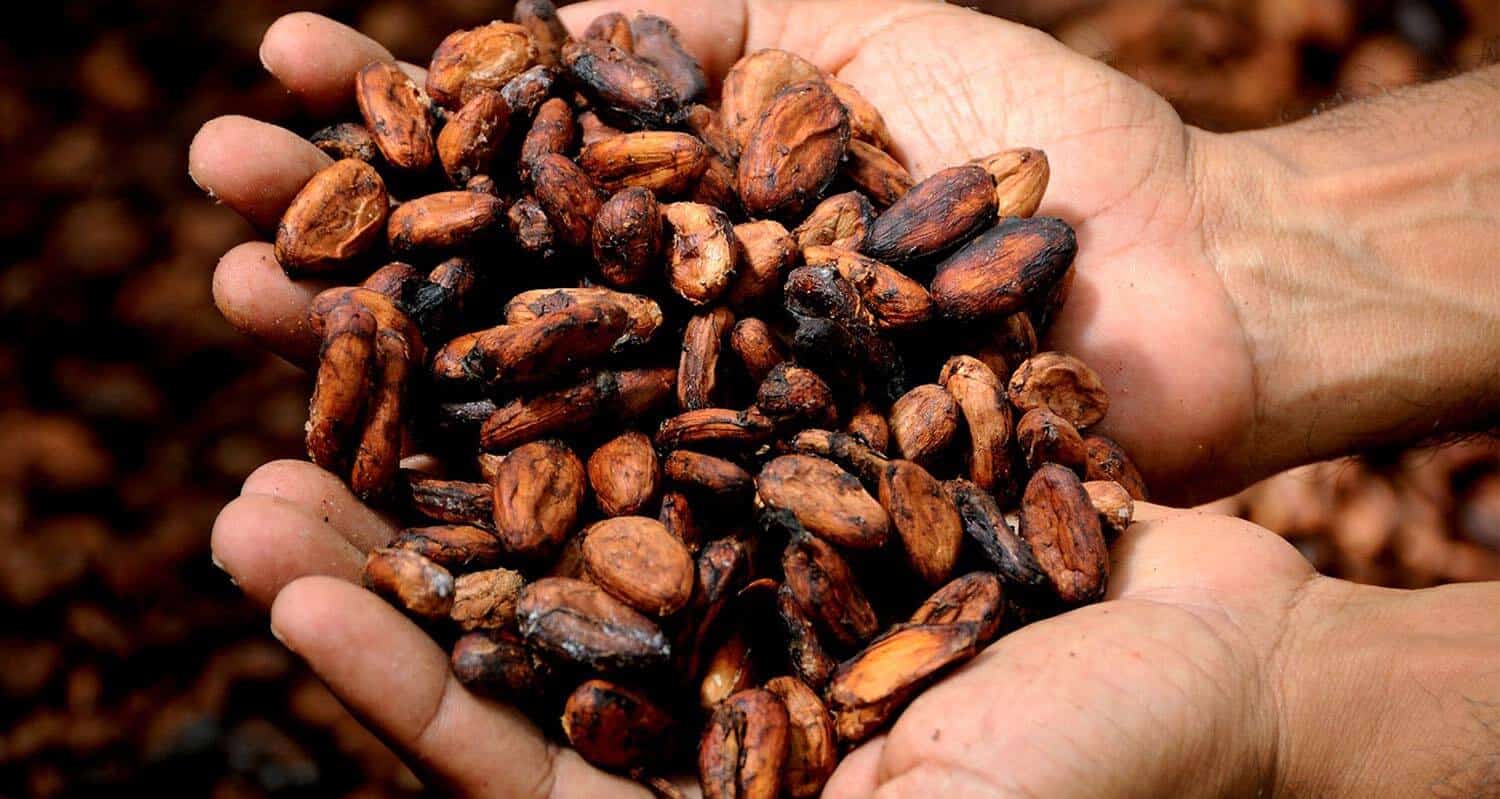 When we're asked what is Peru known for, chocolate is always a popular answer. Peru is one of the world's major cacao producers, and the chocolate is to die for. It's not a new thing – Peruvian Chocolate has been around since before the Incas. Much of it is grown in the Amazonian regions, as well as the Andean foothills. If you're in Cusco, pop into Choco Museo for a chocolate workshop and tastings, one of our popular Cusco Tours
Cuy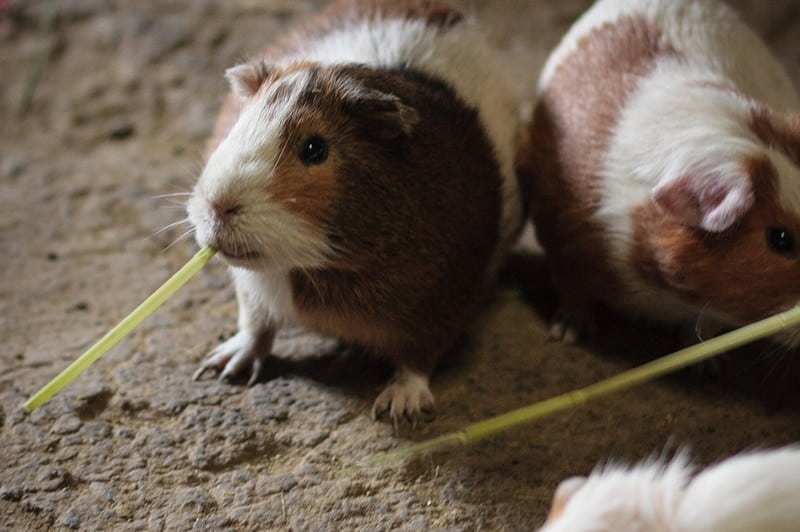 Yes, the rumours are true, they do eat guinea pigs in Peru! Known as "cuy", these fluffy animals are not pets in South America, they're a delicious delicacy, often served whole and roasted or fried with a few potatoes on the side. Cuy is generally eaten on special occasions, but you'll find it on the menu in traditional restaurants throughout the country. Don't be shy, give it a go!
Famous people from Peru
Whether you're familiar with their names or not, the chances are that you'll come across the legacies of these characters as you travel around Peru. Famous people include chefs, footballers, and writers, not to mention Inca emperors!
Gastón Acurio
Continuing with the foodie theme, several Peruvian chefs have elevated the country's gastronomic offering to the next level over recent decades. One is Gastón Acurio, who has championed national dishes on the world stage. If you've ever wondered what is Lima Peru famous for, Acurio's restaurants are often top of the accolade list. The king of ceviche has transformed the city into the culinary capital of South America. Try contemporary classics at Astrid & Gastón or tuck into the famous Miraflorina burger at Papachos.
Virgilio Martínez
Another master chef of note is Virgilio Martínez, who trained under Acurio and now leads the new generation of Peruvian chefs. Fusing indigenous ingredients with modern techniques, Martínez connects diners to landscape and culture through food. He's known for featuring high altitude produce like potatoes and wild quinoa. Martínez owns several restaurants, including Central in Lima (where he uses 120 different varieties of salt), and Senzo in Cusco – we recommend booking a table in advance! Think you recognise him? He's recently been spotted cooking up a storm with British chef Gordon Ramsay on TV!
Mario Vargas Llosa
Heralded as one of the most famous people from Peru, Llosa is a writer and Nobel Prize winner known for crafting bestsellers like "The Time of the Hero" and "The Feast of the Goat". Not a man to rest on his laurels, he's also a journalist, college professor, and former politician – he even ran for president in 1990! Llosa is one of the top influential writers in South America, with everything from comedies to murder mysteries under his belt. He has used his experience of Peruvian society to shape his stories, tackling themes that transcend boundaries across the world.
Mario Testino
Mario Testino is an influential fashion and portrait photographer, whose work has appeared in the likes of Vogue, Vanity Fair, and GQ. His style is unique and often referred to as "luxury realism", where his subjects are captured during engaging moments. He famously shot pictures of Princess Diana just before her death in 1997 and is known for his advertorial work with brands like Gucci, Burberry, and Versace.
Claudio Pizarro and Paulo Guerrero
Who comes to mind when you think of a Peru famous person? Football fans may have heard of sporting giants like Claudio Pizarro and Paulo Guerrero, who have both led the national team to victory as captain. They've helped raise the country's standing in international football and inspired countless youngsters to realise their own dreams of kicking a ball around the pitch.
Emperor Atahualpa
Atahualpa has the dubious honour of being the very last Inca Emperor and was briefly in power from 1532 to 1533. Rumoured to have sipped from golden goblets and walked in solid silver sandals, Atahualpa lived a life of luxury and was seen as a manifestation of the Sun God Inti.
However, the Spanish conquest brought his rule to an abrupt end when he was captured and executed by ruthless conquistador Francisco Pizarro. Atahualpa's own hands weren't exactly bloodless, having waged a brutal civil war with his brother before ascending to the throne.
Peru is known for its iconic animals
Camelids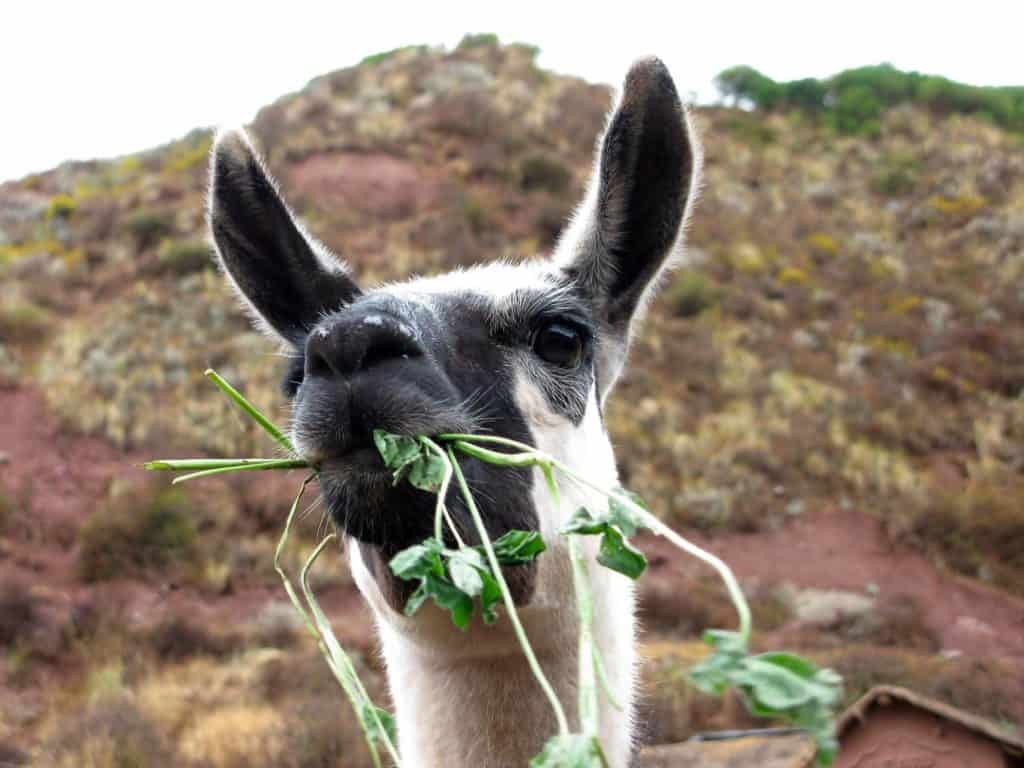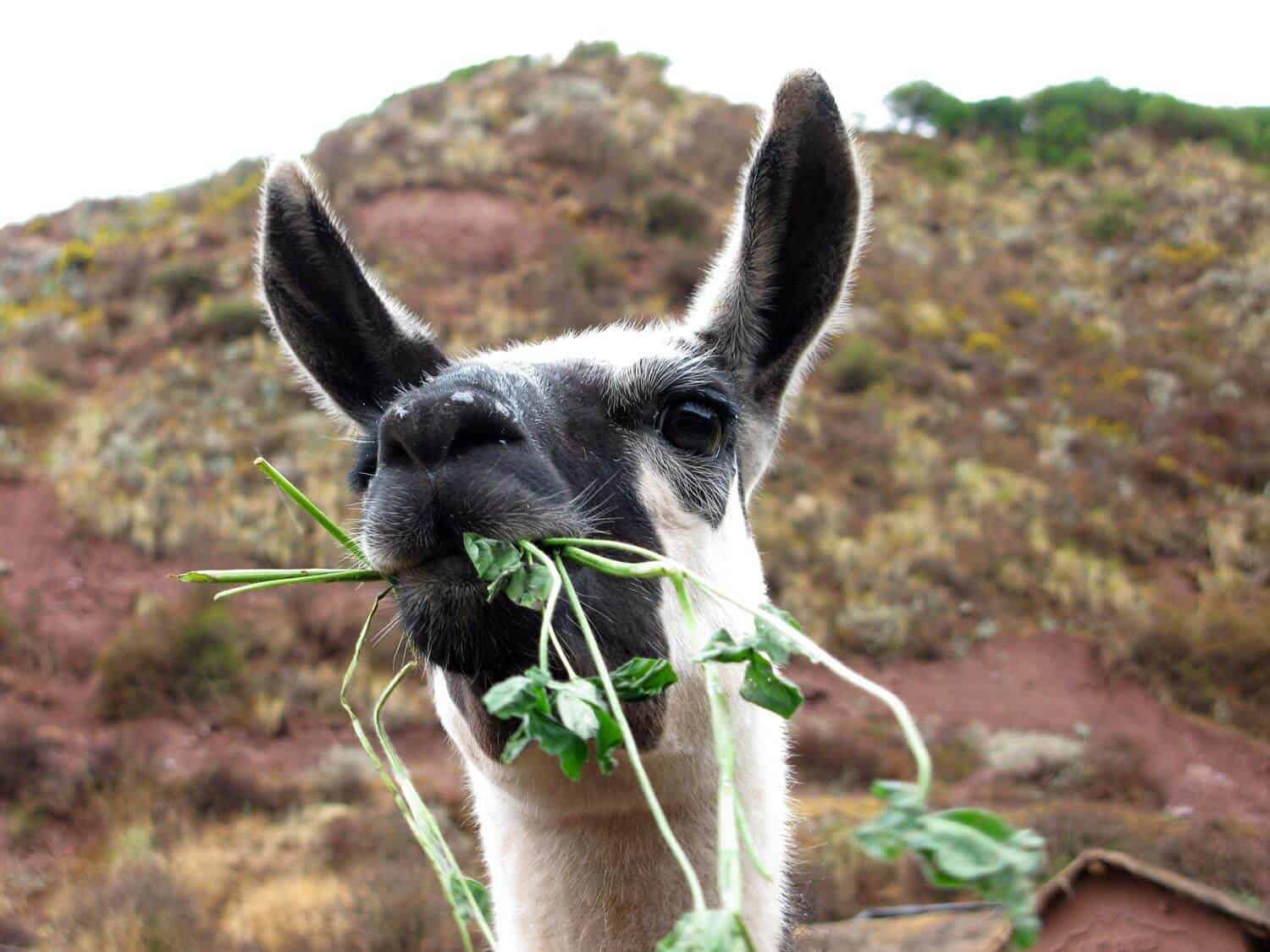 You've heard of llamas and alpacas, but what about their wild cousins, the vicuñas, and the guanacos? Collectively known as camelids, these quirky-looking creatures are the animal icons of Peru. If someone is asked what is Peru famous for, their first answer is often the llama!
It can be difficult knowing how to tell llamas and alpacas apart, but if you remember that the latter are smaller and cuter with rock star fringes, you'll do fine. Peru travel usually involves driving through remote valleys and endless plains, and you'll often see camelids grazing. Don't be embarrassed, ask your guide to stop for photos if you like!
Andean Bears
Wondering what animal Peru is known for? Andean Bears roam the remote northern cloud forests and are often called "spectacled bears" thanks to the distinctive white circles around their eyes. Despite what you may have heard about Paddington, they don't seem to be partial to marmalade sandwiches.
Your best chance of seeing one of these endangered bears is at a rescue centre as they're rather elusive! There's a sanctuary at the Inkaterra Machu Picchu Pueblo Hotel which can be visited after an Inca Trail trek. Or if you're up for an adventure, head to the Chaparri Reserve and Bear Rescue Center in northwestern Peru.
Famous Peru textiles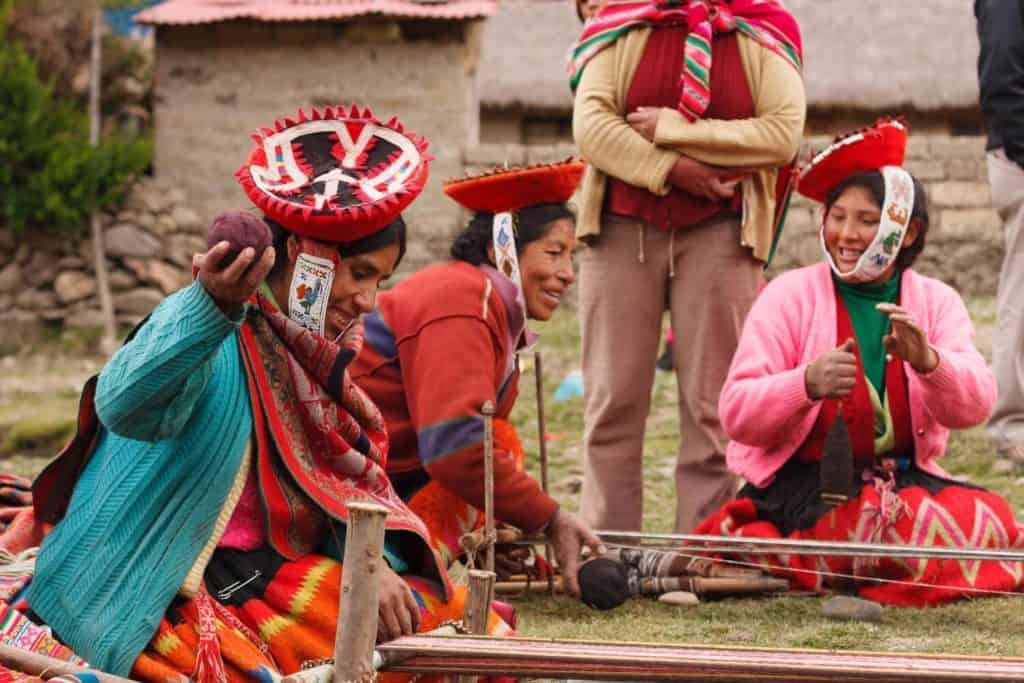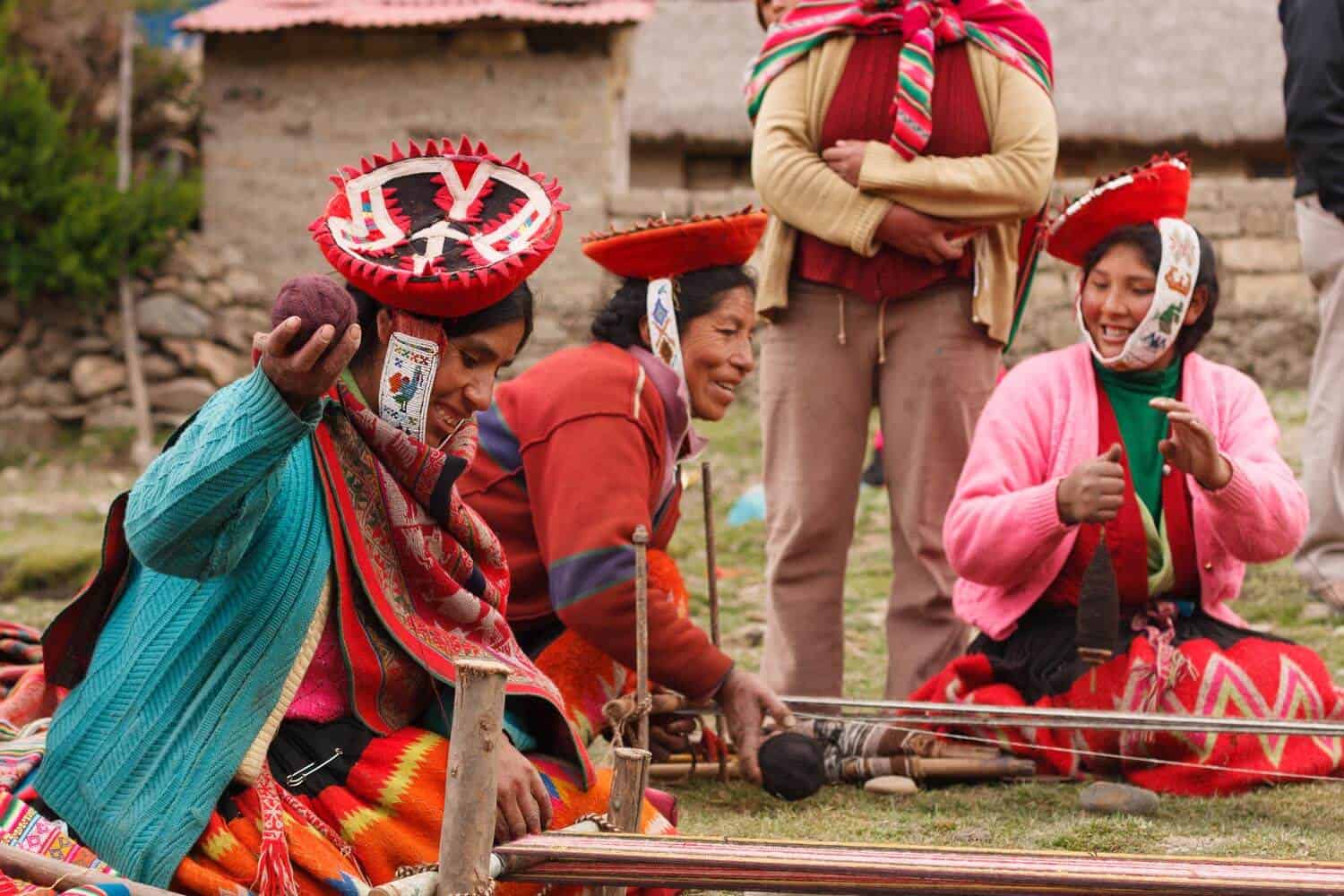 What is Peru famous for producing? Textiles spring immediately to mind. You'll see the colourful patterned fabrics everywhere you go in Peru, from street markets in Cusco to clothing stores in Arequipa. Weaving is the livelihood of many indigenous communities, a tradition that pre-dates the Incas. Alpaca wool is often used, with natural dyes coming from native plants. Want to see the weavers in action? Then head to Chinchero on your way to the Sacred Valley and watch one of the cooperative demonstrations, or better still the Apus Peru Inca Traditions Tour 1Dexplores this amazing tradition way off the beaten track.
Peru in popular culture
So, besides landmarks, food, and people, what is Peru famous for? It's important to note that when considering what is Peru most known for, it's not all about the past or filling our bellies.
Peru on the big screen
Movies, TV shows, and even animations have all taken inspiration from Peru. The obvious one is of course Paddington, who hailed from darkest Peru. More recently, a Disney cartoon called "The Emperor's New Groove" is set in Peru and features an arrogant Inca sovereign who turns into a talking llama after being cursed. The village where the action takes place has been modelled on Machu Picchu.
The famous citadel has understandably played a part in many storylines over the years. Some people believe that Indiana Jones was inspired by explorer Hiram Bingham, the chap who rediscovered Machu Picchu. Others think that the 1954 film "Secret of the Incas" starring Charlton Heston was the spark that led to the first instalment of Indie's adventures.
Meanwhile, the popular "Dora the Explorer" animated series features children who speak Quechua and an Andean boy who plays a magic flute! Netflix's "Pachamama" movie is set in Peru too, during the time of the Spanish Conquest.
Sloths are cool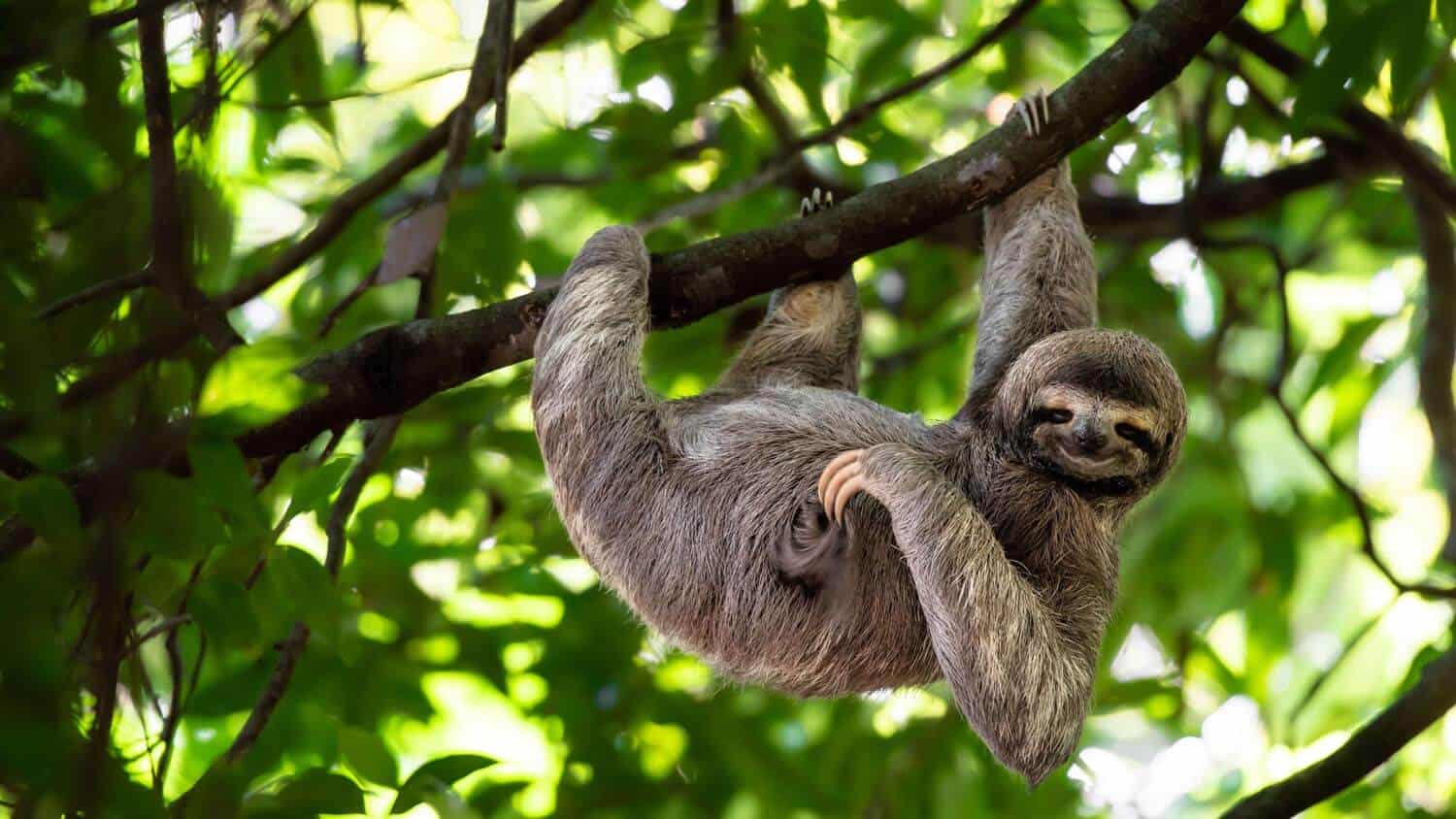 Everybody loves a sloth. The fascination with these strange jungle creatures perhaps comes from their comically lethargic movements – these guys never feel the need for speed! Whilst their natural habitat may be tropical forests, they're not averse to a bit of TV limelight. You've seen sloths featuring in memes and starring in movies like "Ice Age", "Zootopia" and "The Croods", but did you know they come from Peru? A sloth was also famously shown in a humorous Geico insurance commercial, bringing a bit of Peru culture to living rooms across the United States.
There's a Sloth Appreciation Society for avid fans to show their devotion, some of whom feel that these unlikely creatures have replaced unicorns up on that pedestal of wonderment. Sloth cuddly toys are on the rise too, and there's even a trend featuring these iconic creatures on household items like cushions and bed linen. We love sloths as much as the next person but think this could be taking the fascination a bit far.
When people ask us what is Peru well known for, sloths is always a fun answer!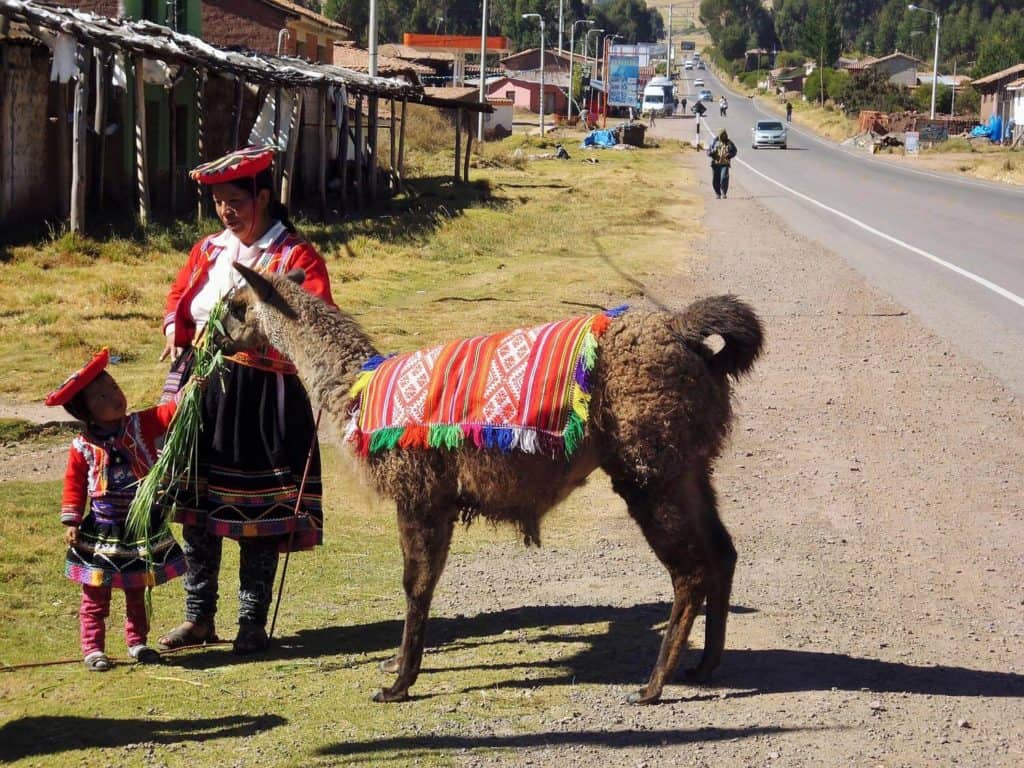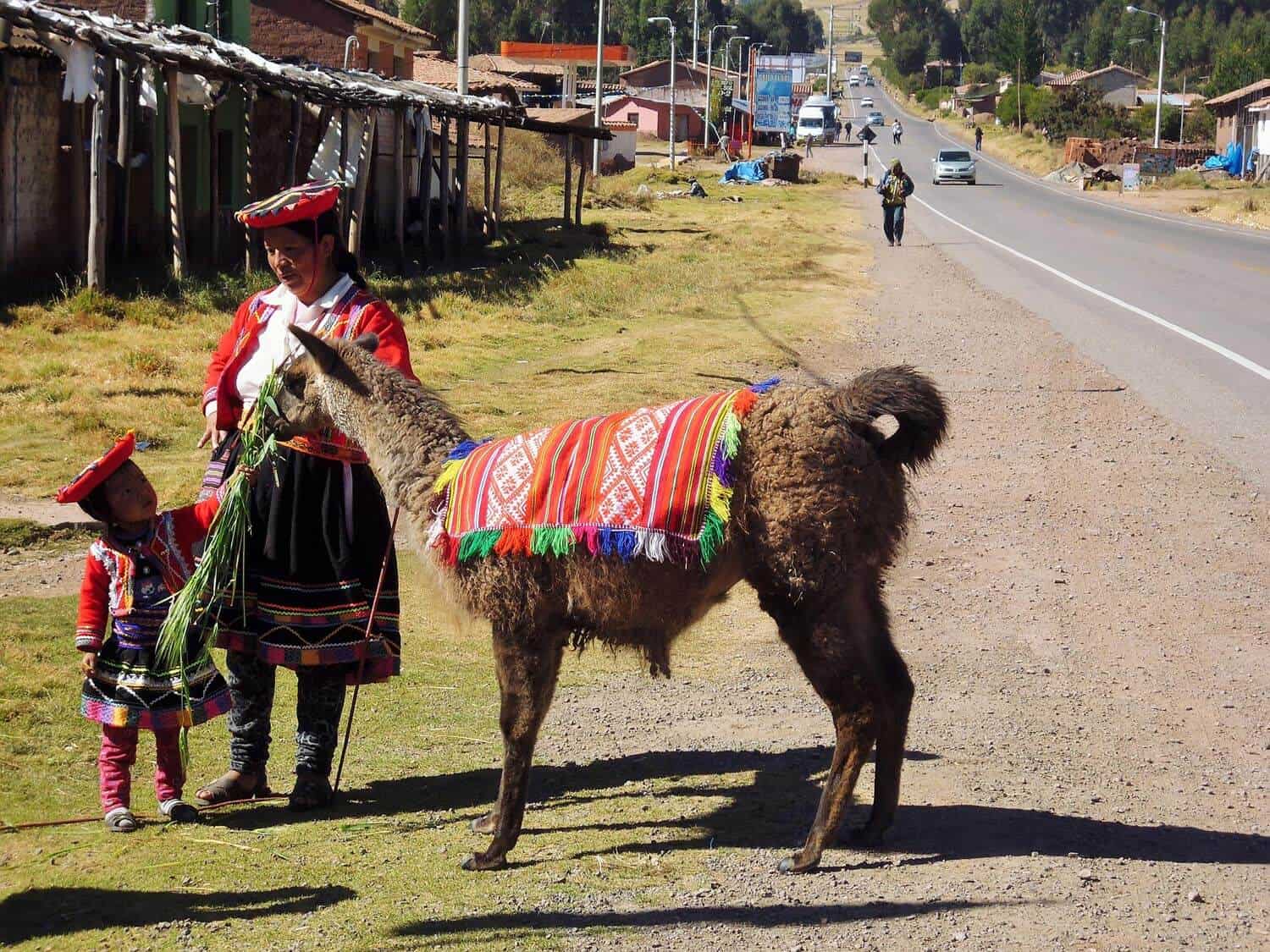 Mission accomplished – now you know What is Peru famous for!
Phew, that's a whopper of a list. Did you realise that there were so many famous things in Peru? Now you know the difference between Vinicunca and Vicuñas, you're well on the way to becoming a true Peru insider yourself!
Hopefully, we've answered the question "what is Peru known for?" and set your trip planning well and truly in motion. Whether you want to realise your foodie dreams, do a deep dive into Peruvian culture, or find out the truth about Paddington Bear, the icons mentioned in this article are just the tip of the iceberg.
Still wondering what is Peru famous for? Then you'll just have to come and find out for yourself!