Which one of these Inca Trail campsites is better, Wiñay Wayna vs Phuyupatamarca? Keep reading because in this post we are going to tell you everything you need to know, including the pros and cons of both campsites. Then, based on your goals for hiking the Inca Trail, you will decide which one is ideal for you.
Day 3 of the Inca Trail: The Campsites at Wiñay Wayna vs Phuyupatamarca
As anyone planning to hike the 4-day Inca Trail knows, there are two possible campsites on Day 3: the coveted Wiñay Wayna or the less-popular Phuyupatamarca. Most hikers want – and get – to camp at Wiñay Wayna, but sometimes, space at this campsite runs out.
Campsites are allocated on a first-come, first-served basis by the Peruvian Ministry of Culture. Unless you specifically request an itinerary that includes Phuyupatamarca as the final campsite, the Ministry will by default assign Wiñay Wayna as the Day 3 campsite – until it's full. When that happens, you will automatically get assigned Phuyupatamarca as your campsite.
Many people think this is a tragedy but we're here to tell you that it's not! Far from it. While there are pros and cons to both campsites which we cover in detail below, you can rest assured that no matter which campsite you choose – or get stuck with – we guarantee you will still have an amazing experience hiking the Inca Trail.
Forever Young: Wiñay Wayna
First thing's first, the correct name of this site is Wiñay Wayna but you might see the name written in different ways including "Winay Wayna" or Winaywayna. It means "forever young" in Quechua, so-named because of the abundant orchids that are present in the area.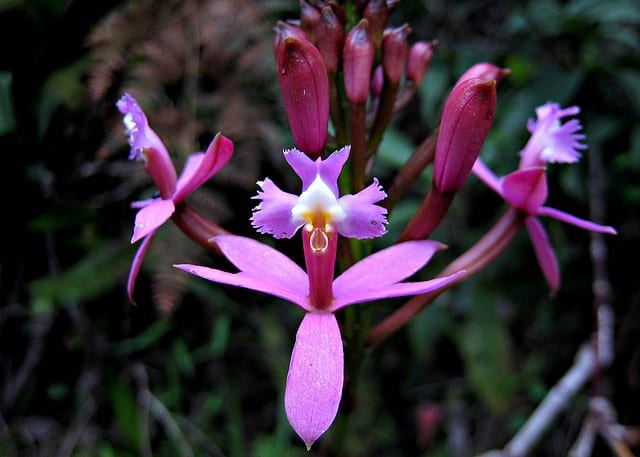 The Wiñay Wayna Campsite
The Wiñay Wayna ruins along the Inca Trail are host to a 125 square meter Inca Trail campsite where most people expect to camp on Day 3. As we've already said, Wiñay Wayna is the most famous campsite on the Inca Trail, and the most coveted for that final night before reaching Machu Picchu. It is the default campsite assigned on the 4-day Classic Inca Trail route until it gets full.
Located just 3 miles (4.8 kilometres) from Inti Punku, the Sun Gate, it is the nearest campsite to Machu Picchu and also the one with the most developed facilities. At Wiñay Wayna campsite you will find showers (with cold water), toilets and even a small store where you can purchase water, snacks and even beer!
From this campsite, it is just a 2-hour hike to Machu Picchu. The rules say that you can only start out on the last section of the trail at 5:30 am. With just two hours to go, you can be sure to reach your final destination early in the morning for that unparalleled glimpse of Machu Picchu through the Sun Gate at first light.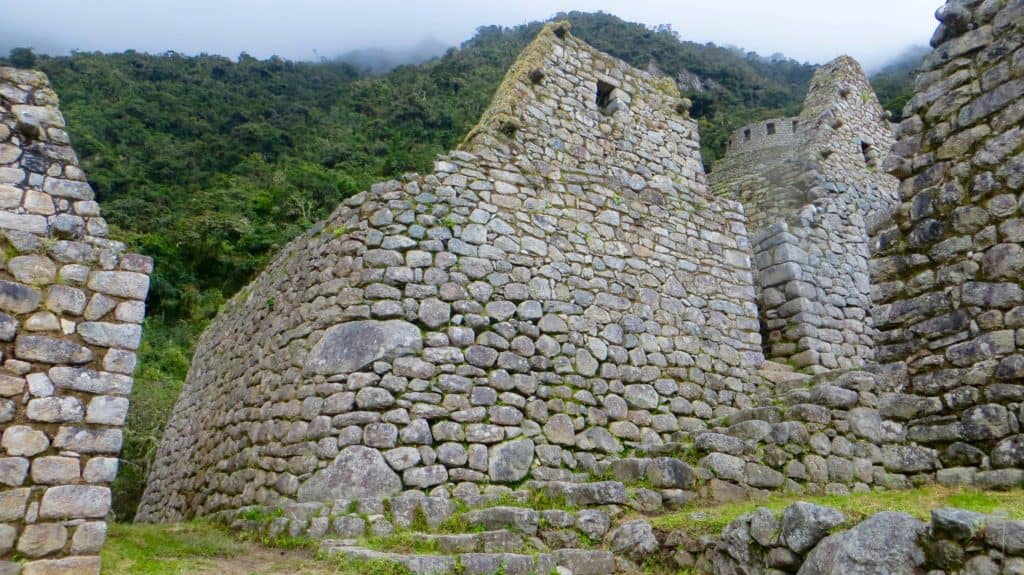 The Ruins at Wiñay Wayna
A short walk from the campsite, you'll find the Wiñay Wayna ruins. No matter how tired you are at the end of Day 3, make sure you take a moment to visit one of the most spectacular Inca sites along the whole Inca Trail!
The construction of the site dates back to the mid 15th century and, based on the structure of the buildings, some historians say that it was mainly, but not entirely, an administrative centre. It also was a place where Inca rulers participated in ceremonial and religious rituals: water and aromatic flowers were essential elements used to enter a state of deep meditation and relaxation.
The archaeological complex features significant Inca architecture connected by stones that make up part of the Inca Trail's stone steps. When walking these ruins, you can appreciate the well-designed curves present in the upper structures, while in the lower area you will find a collection of lined parapets with strident peaks. 
The architecture here is similar in style to Machu Picchu. The design of Wiñay Wayna in Peru follows the Inca concept of adapting the construction to the natural environment. Just like the Inca Citadel, Wiñay Wayna exhibits several terraces used for agricultural purposes. Additionally, the complex features administrative areas where Inca economic organization took place. 
Phuyupatamarca, the City in the Clouds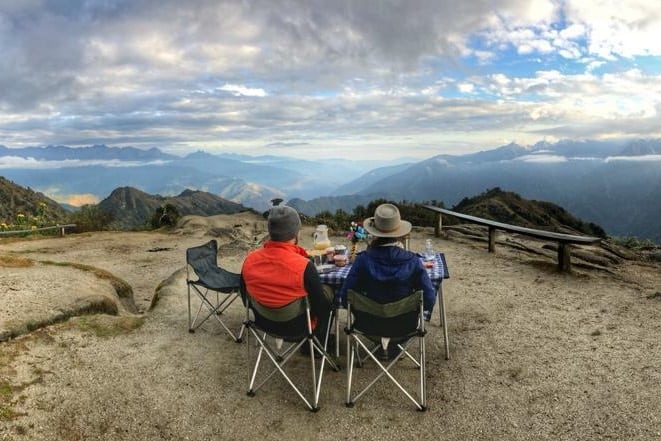 The Phuyupatamarca Campsite
Phuyupatamarca, the City in the Clouds, is one of the Cusco archaeological sites that travellers can visit on the Inca Trail tour to Machu Picchu. This ancient site – and the campsite of the same name – is located about 13 kilometres (8 mi) on foot from the famous citadel.
Phuyupatamarca is the default campsite on any 5 day Inca Trail trek (we also offer a luxury version of the 5-day trek!), which naturally goes at a more relaxed pace than the classic 4-day route. You can also choose to camp at Phuyupatamarca vs Wiñay Wayna on the 4-day trail if you're looking for a more off-the-beaten-path itinerary (and we'll tell you why you might want to consider that below!), or if you add a Comfort Camping upgrade to your 4-day trek.
Located on the highest point of the mountain at 3680m (12,073 ft), Phuyupatamarca campsite is at a much higher altitude than Wiñay Wayna and farther away from Machu Picchu. From Phuyupatamarca to Machu Picchu is about a 5-hour hike. This means that if you camp here, you will inevitably arrive later at Machu Picchu.
Though it is farther away, it is usually a quieter, more peaceful campsite, with the most beautiful views of Salkantay's snow-capped peak.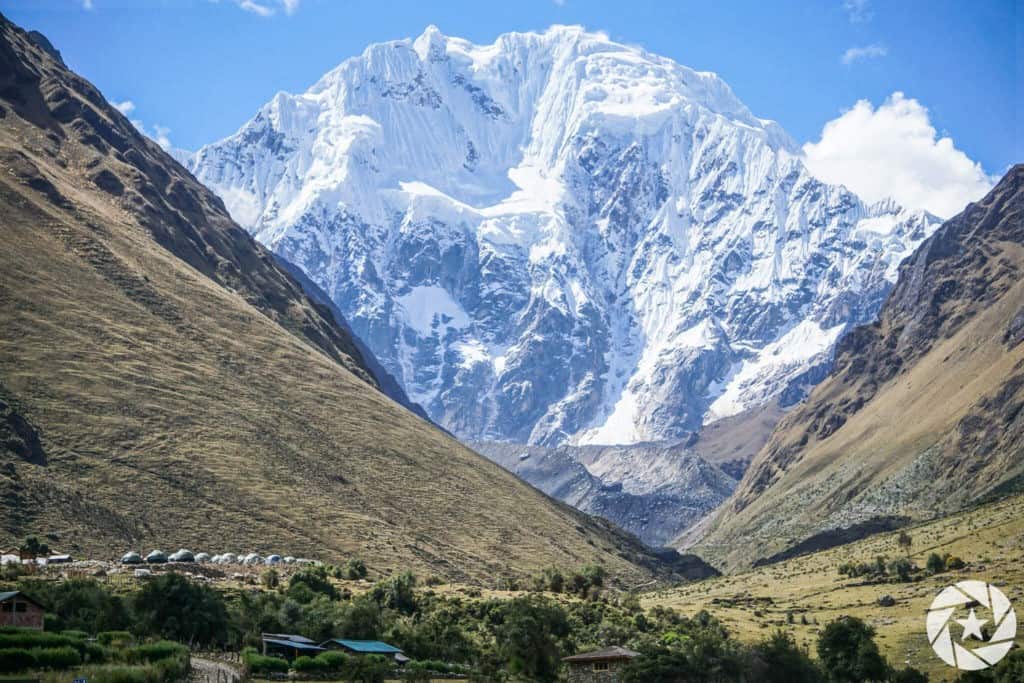 The Phuyupatamarca Ruins
The ruins of Phuyupatamarca in Peru are connected with the Inca trail history. The site was built around the 15th century and some theories describe the place as a stop for Incas who were en route to the Inca Citadel. Amazingly, these Inca ruins are still almost entirely intact. The place has a hydraulic system of irrigation that – after 500 years since it was first built – still works!
Phuyupatamarca is an archaeological complex built on an underground river. The ruins comprise 15 constructions, five small stone baths (some sources cite six ritual baths), water channels, two small squares and two platforms from which visitors will be able to appreciate the entire splendour of Andean landscapes. Being built on an underground river, the site experiences a supply of constant fresh running water, and the six different baths that are present among the ruins are evidence of the religious and ceremonial purposes of the archaeological complex.
The ruins are located at a high altitude (3670 metres / 12,040 feet), and are often shrouded in mist. This is probably how the site got its name – phuyupatamarca means "city above the clouds" in Quechua!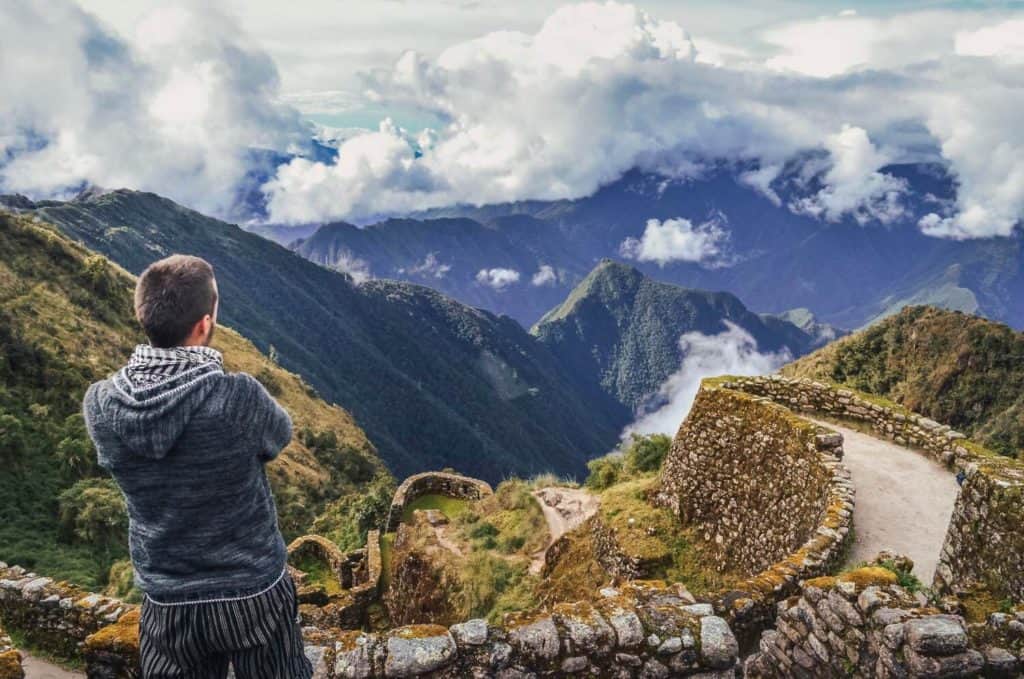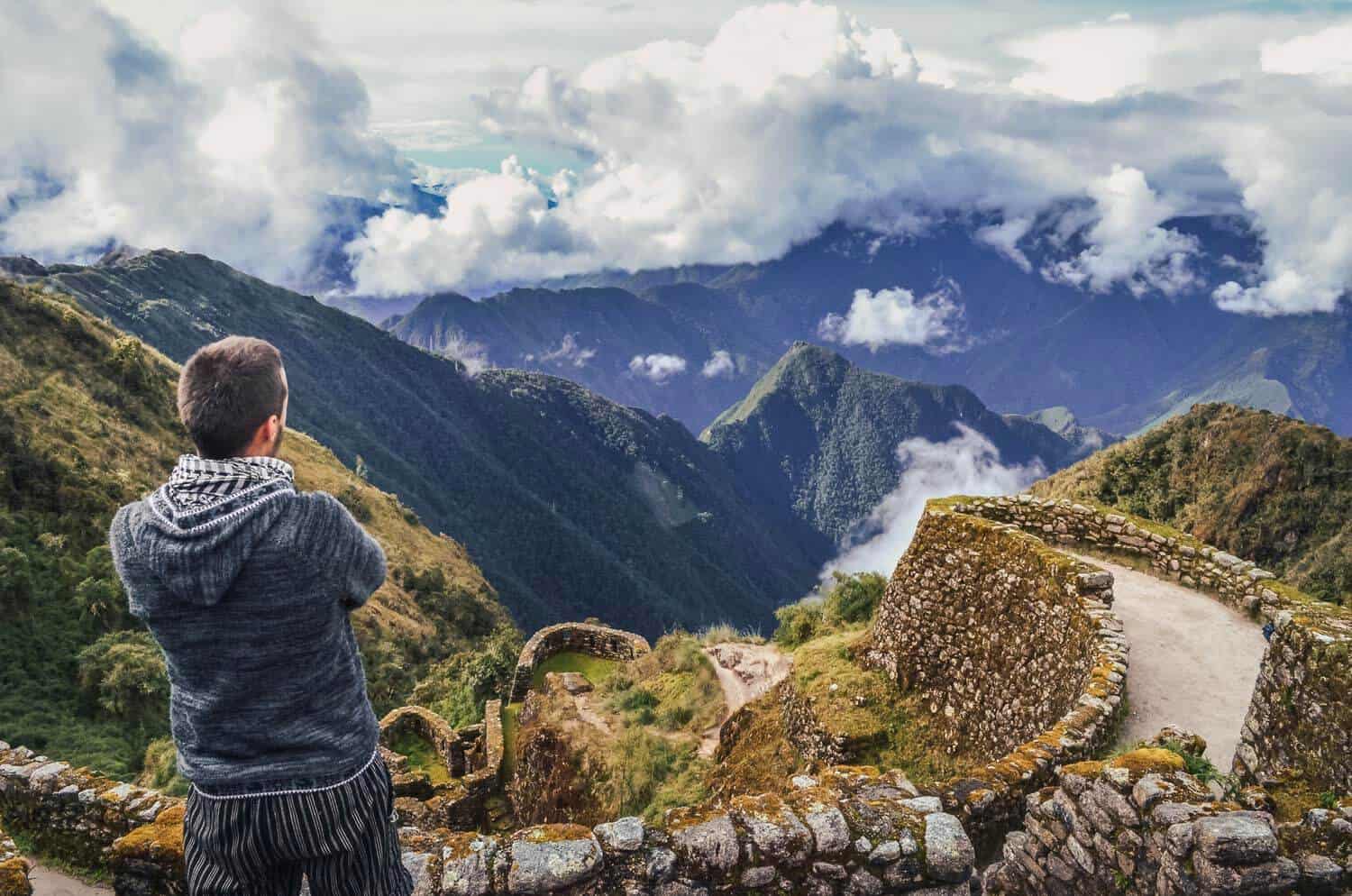 Summary: Which Inca Trail Campsite is Best, Wiñay Wayna vs Phuyupatamarca?
First off, here's a quick summary of the pros and cons at each campsite:
Phuyupatamarca campsite 

Pros
Cons
·         Less crowded

·         Beautiful campsite, with amazing views

·         Larger campsites, allowing for bigger tents

·         Safer location, especially during the rainy season

·         Farther from Machu Picchu – a 5-hour hike

·         Arrive later to Machu Picchu on Day 4, well past sunrise

·         More difficult to add one of the extra hikes, like Huayna Picchu

·         Longer hike before arriving might mean you're tired from the tour of the ruins

Wiñay Wayna campsite

·         Much closer to Machu Picchu

·         Shorter hike on Day 4

·         Arrive at the Citadel earlier, in time for first light

·         Easier to add on Huayna Picchu or another hike

·         Crowded, can be loud/rowdy

·         Better-equipped facilities but may not be well-maintained

·         Smaller campsites, closer together

·         Less safe during wet season, potential for rockslides

·         Early morning hike to Machu Picchu means you pass through the Sun Gate with a parade of other hikers

·         Pressure to book early as it fills up first
Now let's look at some of these pros and cons in more detail.
Pros & Cons of Wiñay Wayna vs Phuyupatamarca
Distance from the Sun Gate at Machu Picchu
Wiñay Wayna is closer to Machu Picchu; Phuyupatamarca is farther away. This is the number one reason why most people prefer to camp at Wiñay Wayna.
Hiking times to Machu Picchu
From Wiñay Wayna: 2 hours
From Phuyupatamarca: 5 hours
The shorter hike time means you have an easier time on Day 4 if you depart from Wiñay Wayna, and you're likely to be less tired during your tour of the Machu Picchu ruins.
It also means that you can walk through the Sun Gate earlier – around 7am. Most people want to arrive at Machu Picchu early, for that first glimpse through Inti Punku in the early morning light.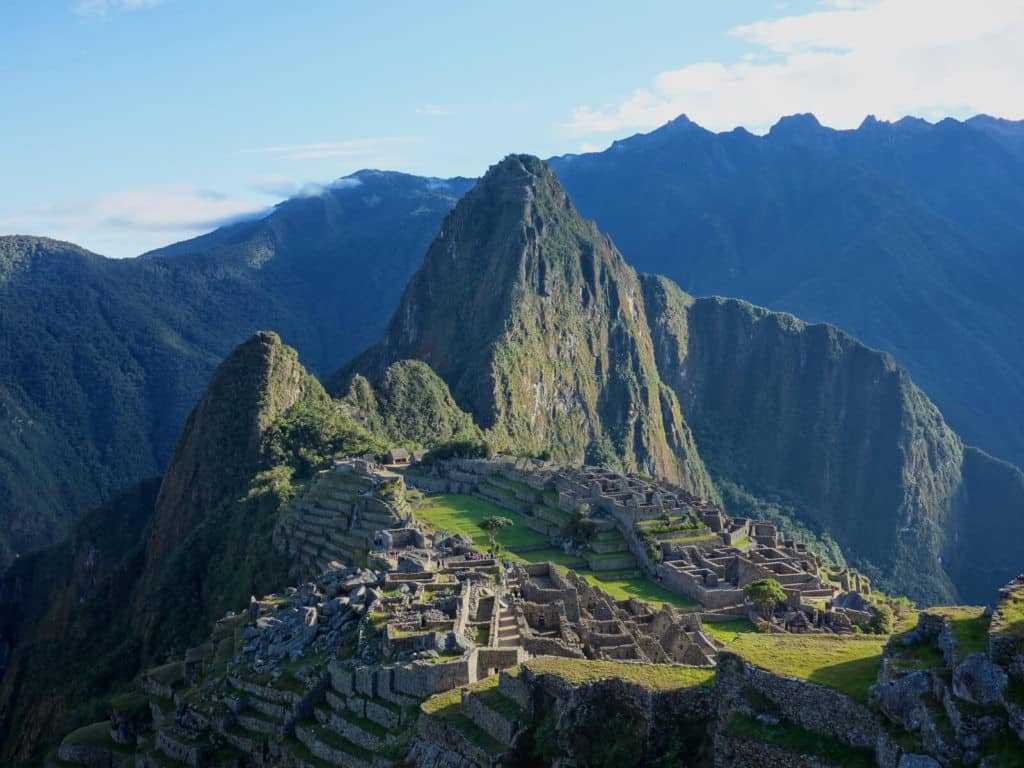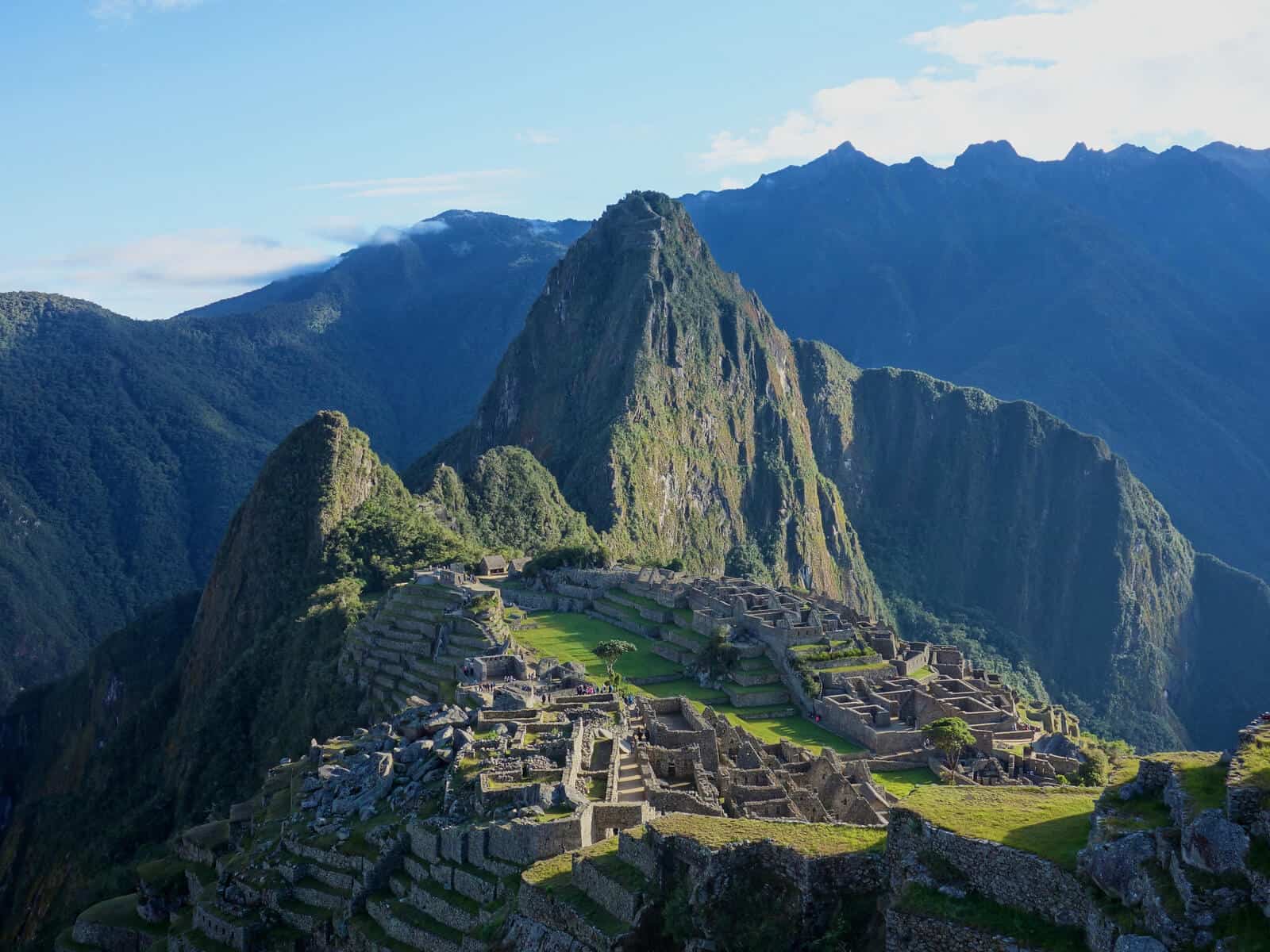 Hiking Huayna Picchu or Machu Picchu Mountain
For travellers who want to hike Huayna Picchu or one of the other Machu Picchu hikes, the best option is to camp at Wiñay Wayna. The greater distance from Phuyupatamarca makes it difficult to get to Machu Picchu early enough to do one of these extra hikes. You may miss the last entry time to start the hike, or, if you do make it, you might end up having to rush your tour of the ruins.
If you want to camp at Phuyupatamarca and hike Huayna Picchu, the best option is to book a 5 day Inca Trail trek which allows you to do both. Alternatively, if you're doing the 4-day trek and are unexpectedly assigned the more distant campsite, your best option is to add an extra day at Machu Picchu and do the Huayna Picchu hike on the second day.
Safety
In terms of safety, it is important to mention that Wiñay Wayna campsites are located on the slopes of the mountainside. These slopes consist of highly absorbant organic material which soaks up the rains during the wet season, frequently leading to landslides or rockslides, including in the areas where people have their tents.
By contrast, due to its high location – above 3600 meters – on top of the mountain, Phuyupatamarca does not face this problem.
Comfort
If you are looking for a comfortable last night on the Inca Trail and don't mind the 5-hour hike before getting to Machu Picchu, Phuyupatamarca is your ideal campsite. Besides the spectacular view of the Andean mountains, the good aspect of this camping site is that it's usually less crowded, quieter, and more restful.
This campsite also has more room to accommodate larger tents – like the ones we use on our luxury glamping itineraries – and allow more space between tents/groups.
Views
The best place to enjoy a marvellous sunrise or sunset or even both is Phuypatamarca. Here you can have breathtaking views of Salkantay mountain, and find the perfect spot to connect with the beauty of the Andean mountains.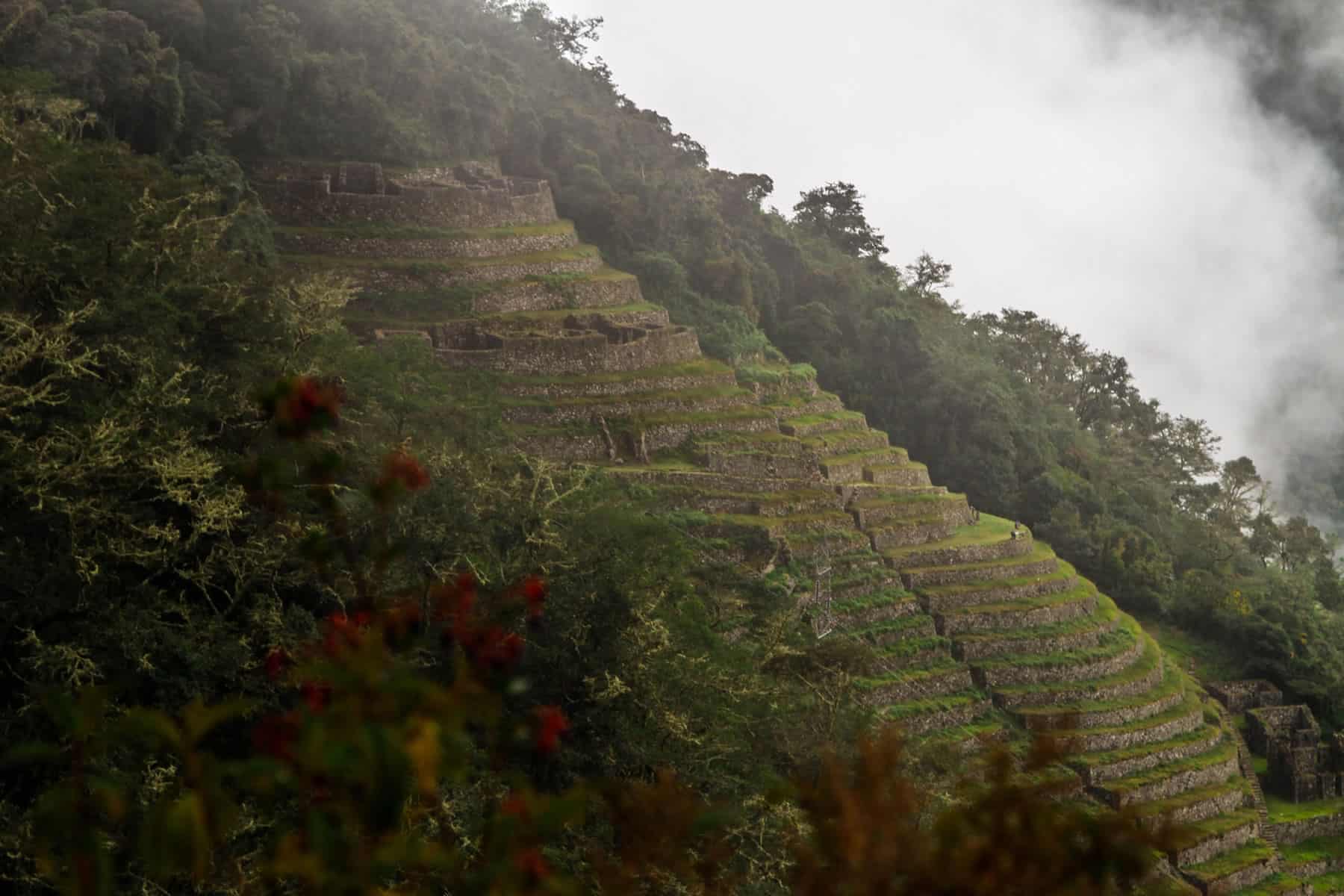 The Need to Book Early – Especially in 2022
If, for one reason or another, you absolutely have your heart set on camping at Wiñay Wayna on the last night on the trail, then we can't stress this enough: BOOK EARLY!
Although, at Apus Peru we are very diligent and we try our best to secure our guests their first choice of campsites, campsites are subject to change depending on the time of booking and availability. The Ministry of Culture (who is responsible for operating the Inca Trail) allocates campsites to authorized trekking companies on a first-come, first-served basis.
Unfortunately, we cannot guarantee that all campsites will be available when you book.
There are just 500 Inca Trail permits issued every day, only 200 of which are actually for hikers (the rest are for the guides and porters). Permits can sell out very quickly – especially during the May-August high season – but even before they sell out completely, the Wiñay Wayna campsite will fill up and they will start allocating Phuyupatamarca instead.
During normal times, this happened around the 300 mark – if you were buying one of the last 200 or so permits on any given day, you could pretty much guarantee that you would be camping at Phuyupatamarca.
With the pandemic, health and safety restrictions require more distance among groups at each campsite. As a result, the Ministry is operating only about half of the normal spots at Wiñay Wayna. This means that they are running out even earlier. If you want this coveted Inca Trail campsite, you need to secure one of the first 200 permits – and that means booking well in advance.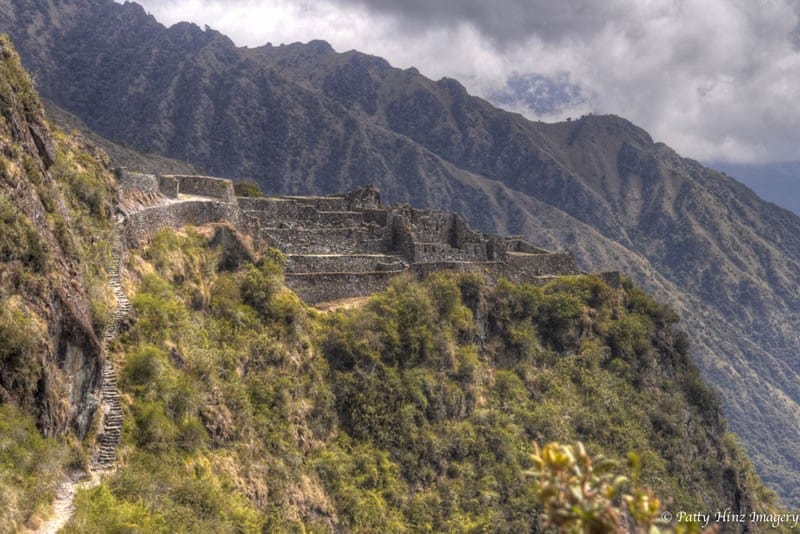 Final Verdict: The Best Inca Trail Campsites, Wiñay Wayna vs Phuyupatamarca
Wiñay Wayna vs Phuyupatamarca… Which Inca Trail campsite should you choose? As we have hopefully shown, it's really about balancing pros and cons – like distance vs crowds – and your objectives for this once-in-a-lifetime South American experience, including whether you plan to do a hike at Machu Picchu alongside your tour.
As this will be your last night under the sky of the Inca Trail, it is worth thinking deeply about the pros and cons of each site and then making the decision that is right for you and your circumstances. But no matter which campsite you end up with, focus on what is most important: Living a unique camping experience with your family and friends, or just you and the mystic universe of the Andes.
Like It? Pin It!