Looking for unique things to do in Peru? Whether you're building a Peru bucket list, or just want some ideas for your next trip, this mega post will be sure to get those brain cells whirring. After all, there's nowhere quite like Peru. Things to do here include exploring remote Inca ruins, trekking through the Andes, and even meeting the odd dinosaur.
Read on and we'll take you on a journey to the furthest reaches of the country. You'll not only discover the top famous attractions in Peru, but also several hidden gems that most people have never even heard of. Welcome to the Peru insider's club!
Insider Expertise – We'll Show You the Real Peru
From the moment that Apus Peru founder Ariana first crossed into the country twenty years ago, she began accumulating a phenomenal knowledge bank of all the incredible places she encountered. Travelling by dugout canoe on the Rio Napo in the far north, Ariana's eyes opened to the endless possibilities of adventure in this wild and welcoming land.
We've picked Ariana's brains to come up with this bucket list aimed at intrepid travellers looking for offbeat explorations, iconic experiences, and everything in between.
If you're wondering what to do in Peru, or are after expert travel tips, then you've come to the right place!
Best Things to Do In Peru – Bucket List Favourites
This section focuses on iconic things to do in Peru, including archaeological sites, famous hikes, and tropical forests. If you're planning a first visit to Peru, these are the experiences you shouldn't miss.
Epic Experiences in the Cusco Region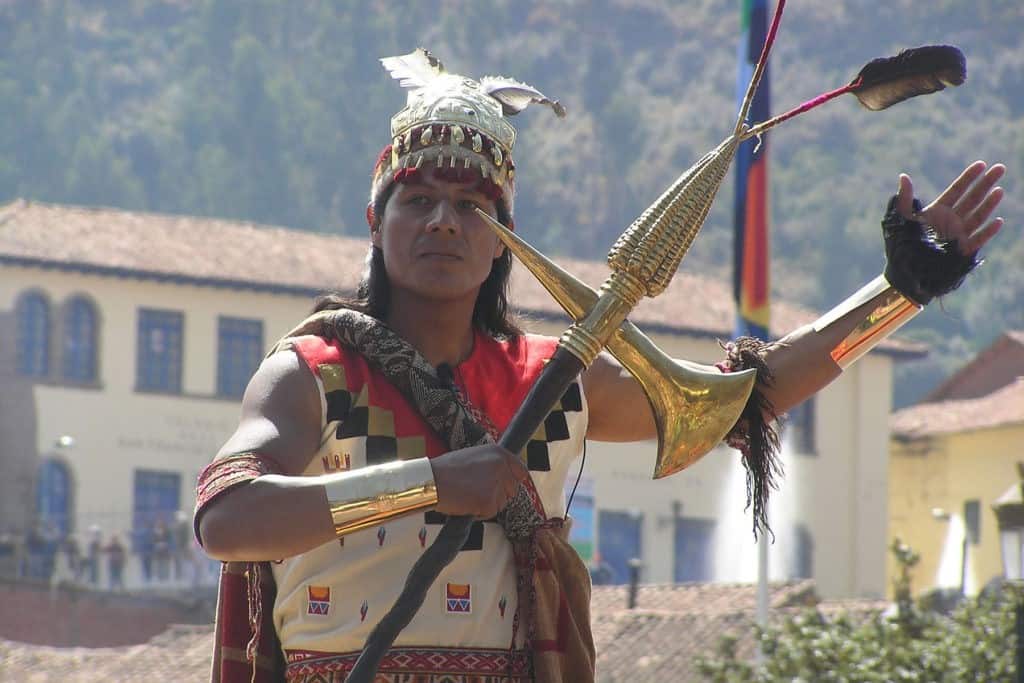 Travel through time in Cusco
The UNESCO World Heritage Site of Cusco is one of the top must sees in Peru. This former Incan capital is the oldest continually inhabited settlement on the continent, and the eye-catching blend of ancient stone walls and more recent colonial architecture is a huge part of Cusco's appeal.
Some of the most famous Peru landmarks can be found here in Cusco, including the Plaza de Armas and the cathedral. There are enough things to do in Cusco to keep you entertained for weeks, even before you head off into the Sacred Valley and Machu Picchu.
Check out our Cusco tours and explore with a local expert.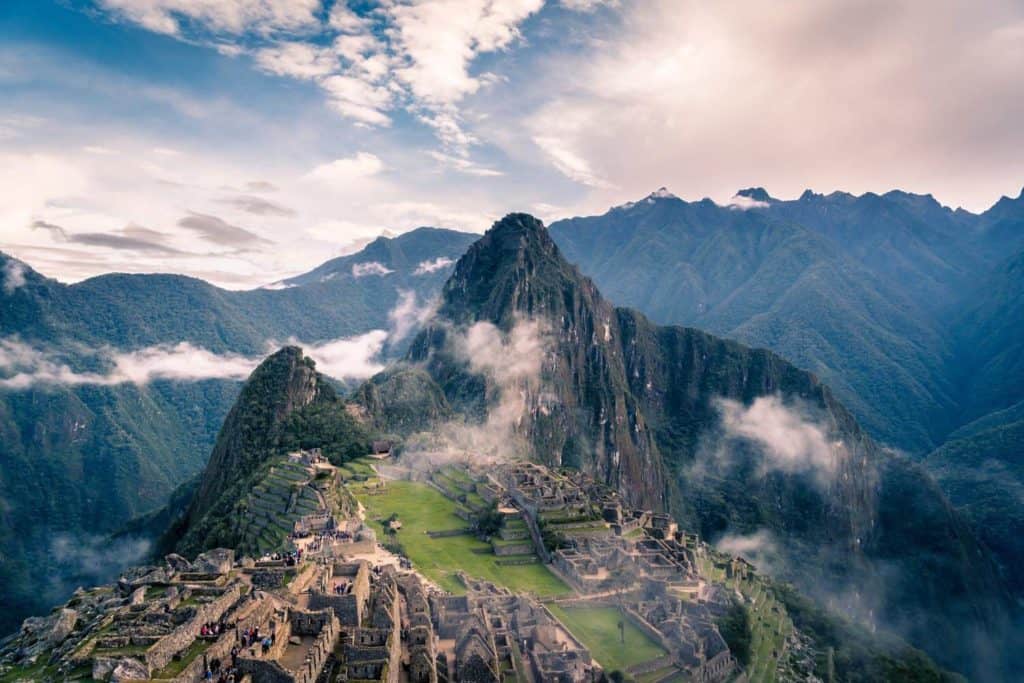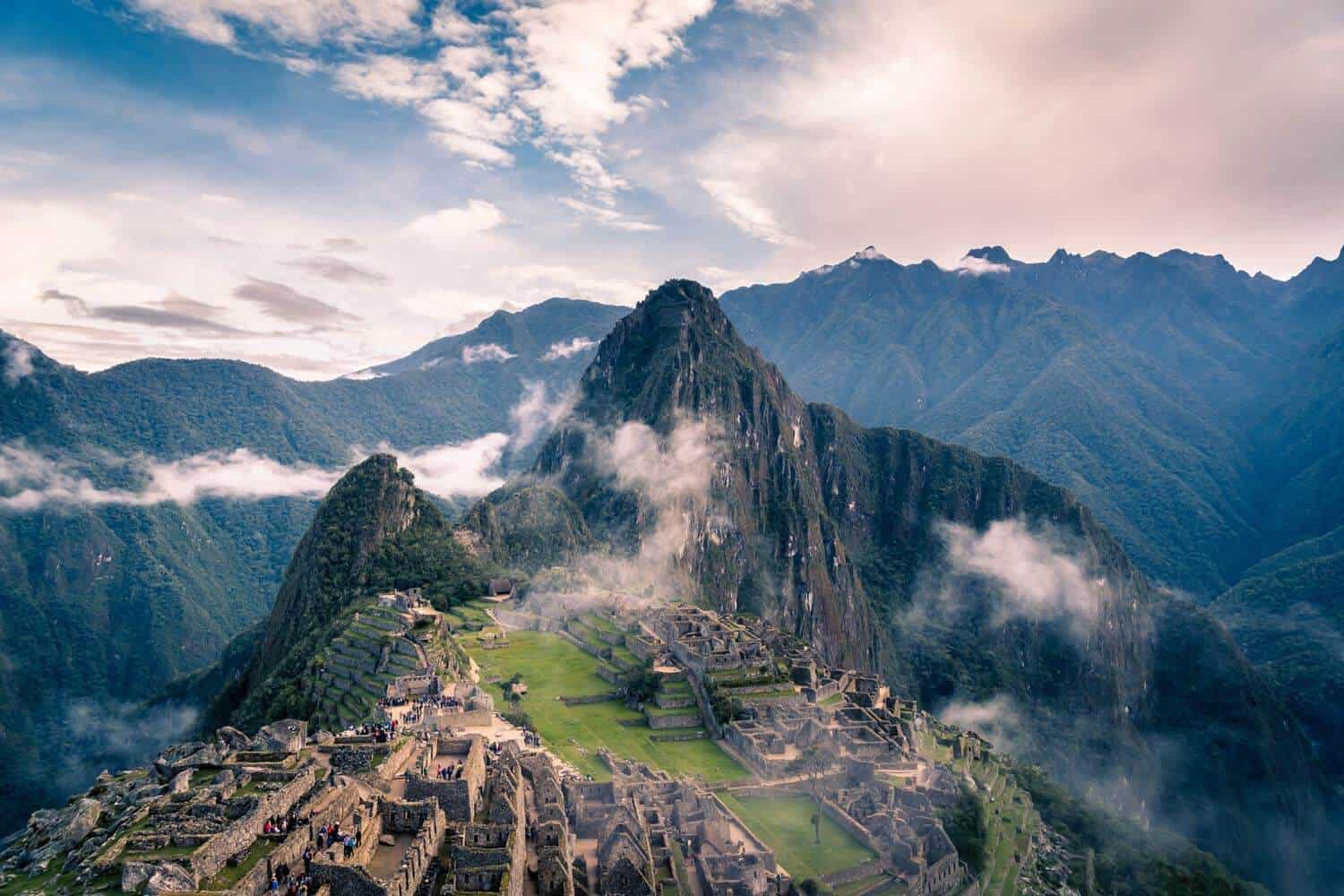 Be Awed by Machu Picchu
Hidden away in the mountains northwest of Cusco, Machu Picchu is undoubtedly one of the best things to do in Peru. Tourist attractions don't get much more awe-inspiring than this famous UNESCO World Heritage Site, which is enshrouded in myth and mystery, as well as mist!
Machu Picchu is thought to have been a sacred religious site for the Incas and is often known as the "lost city" because it remained undiscovered when the Spanish invaded in the 1500s. Of all the sights to see in Peru, this will stick in your mind the longest.
Find out more about visiting Machu Picchu here, and read our tips for taking eye-popping photos.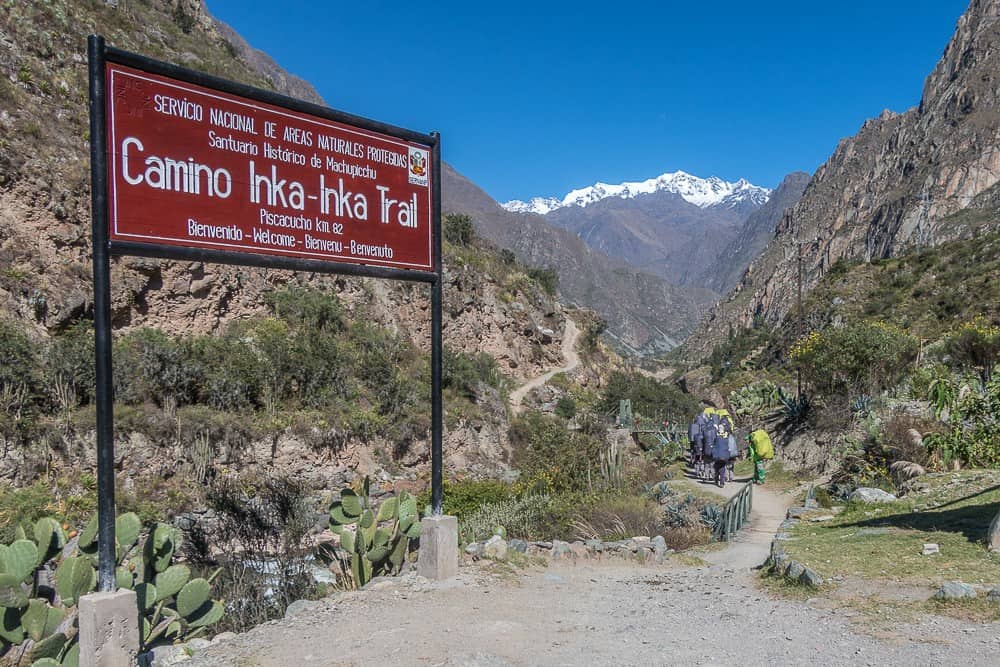 Conquer the Inca trail
The classic Inca Trail might just be the most famous Peru attraction. Known as one of the world's greatest treks, this 4–5-day trek winds its way through some of the most dramatic scenery in Peru. Things to do along the way include visiting 500-year-old archaeological sites, spotting wildlife in the lush cloud forests, and gazing up at snow-capped Andean Peaks as you push forwards to the finish line.
The reward at the end is of course the spectacular mountain domain of Machu Picchu, which we think you'll agree is well worth all that effort!
Want to take on the Inca Trail? Find out how by clicking here.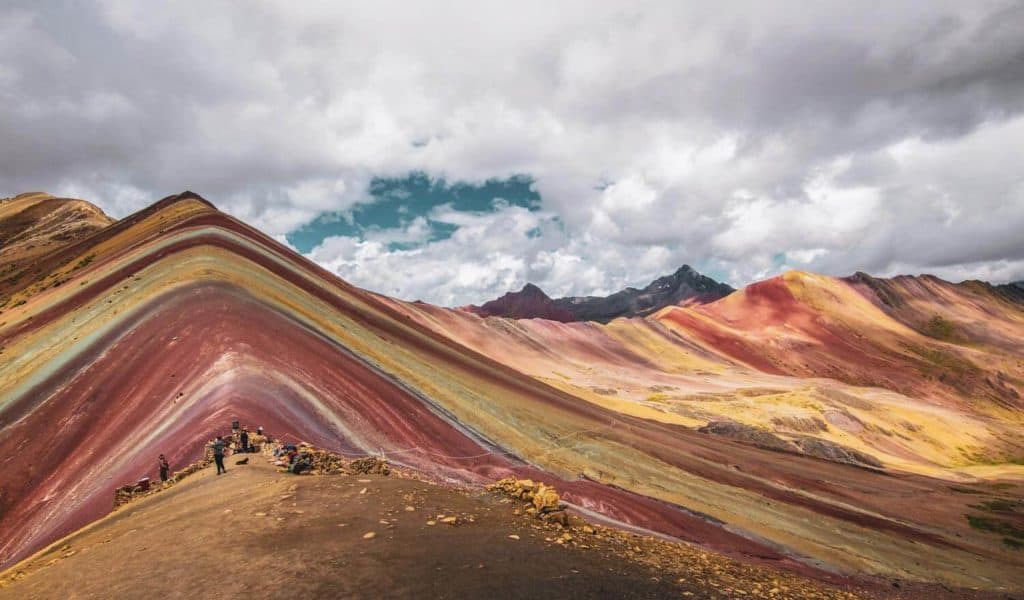 Hike to the Rainbow Mountain
Of all the cool places in Peru, Rainbow Mountain is the one on everyone's lips right now. The multi-colored mineral layers of this photogenic peak were only discovered in 2015 when snowmelt revealed its hidden secret.
Hiking Rainbow Mountain has quickly become one of the major Peru attractions for outdoor enthusiasts and Instagram fans who love posing against the unusual backdrop of golds, lilacs, and reds.
Known locally as Vinicunca, Rainbow Mountain sits at 5,200m (17,060 ft) above sea level, so you'll need to acclimatise in Cusco before attempting the trek. Which is no hardship, Cusco's incredible!
Most people tackle Rainbow Mountain in a day, but to avoid the crowds we recommend an overnight tour. Or if you really want to buck the trend without compromising on views, try the lesser known Palccoyo trek.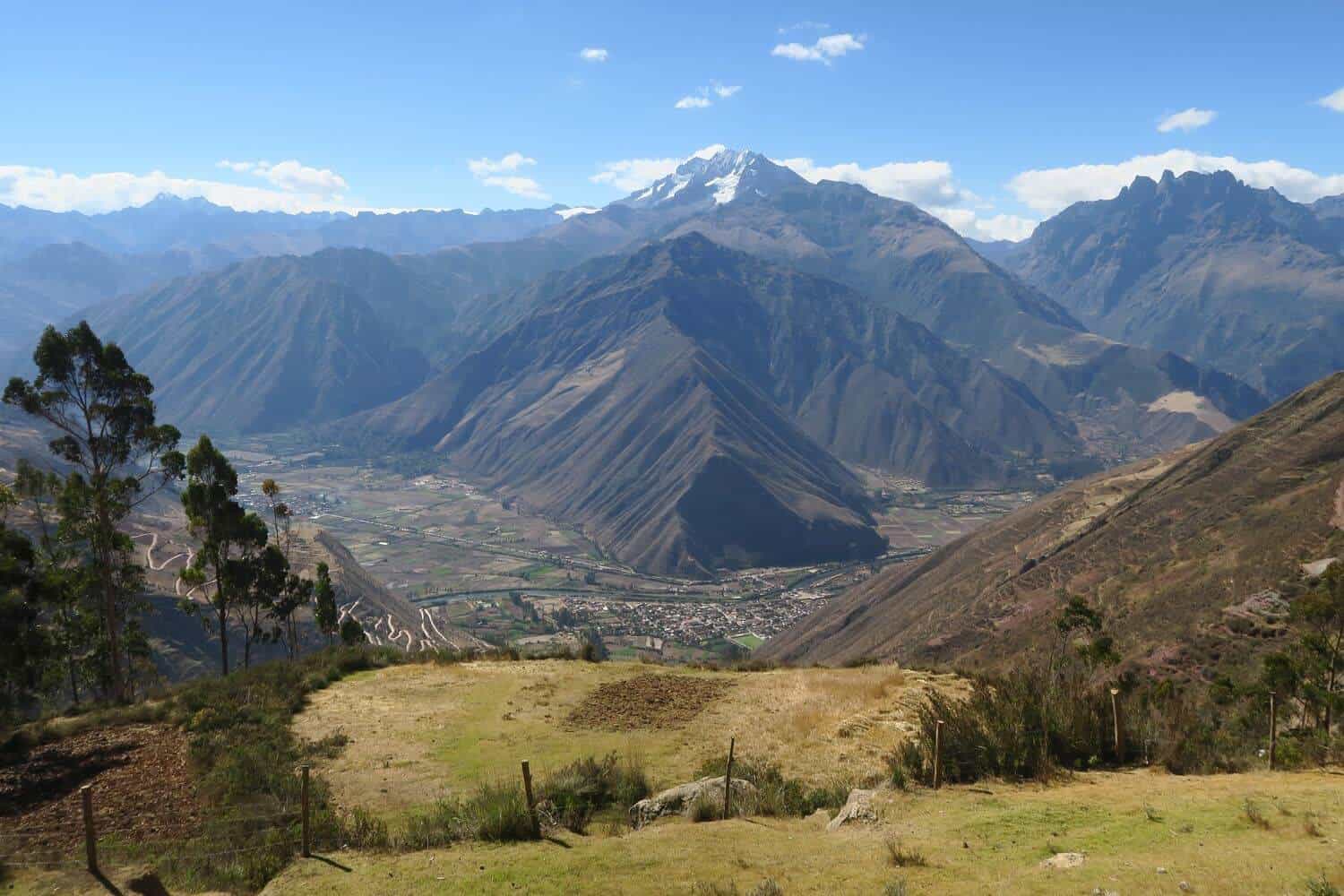 Explore the Sacred Valley
If you're trying to decide what to see in Peru, let us point you in the direction of the Sacred Valley. A place close to all our hearts, this magnificent and mystical region is the perfect mix of ancient settlements, traditional villages, and towering peaks.
Visiting the Inca heartland is hands down one of the top things to do in Peru. The archaeological ruins are a big draw, with the Pisac terraces and the Ollantaytambo fortress being the cream of the crop.
Ready to visit? Check out how to discover the Sacred Valley on a day tour from Cusco.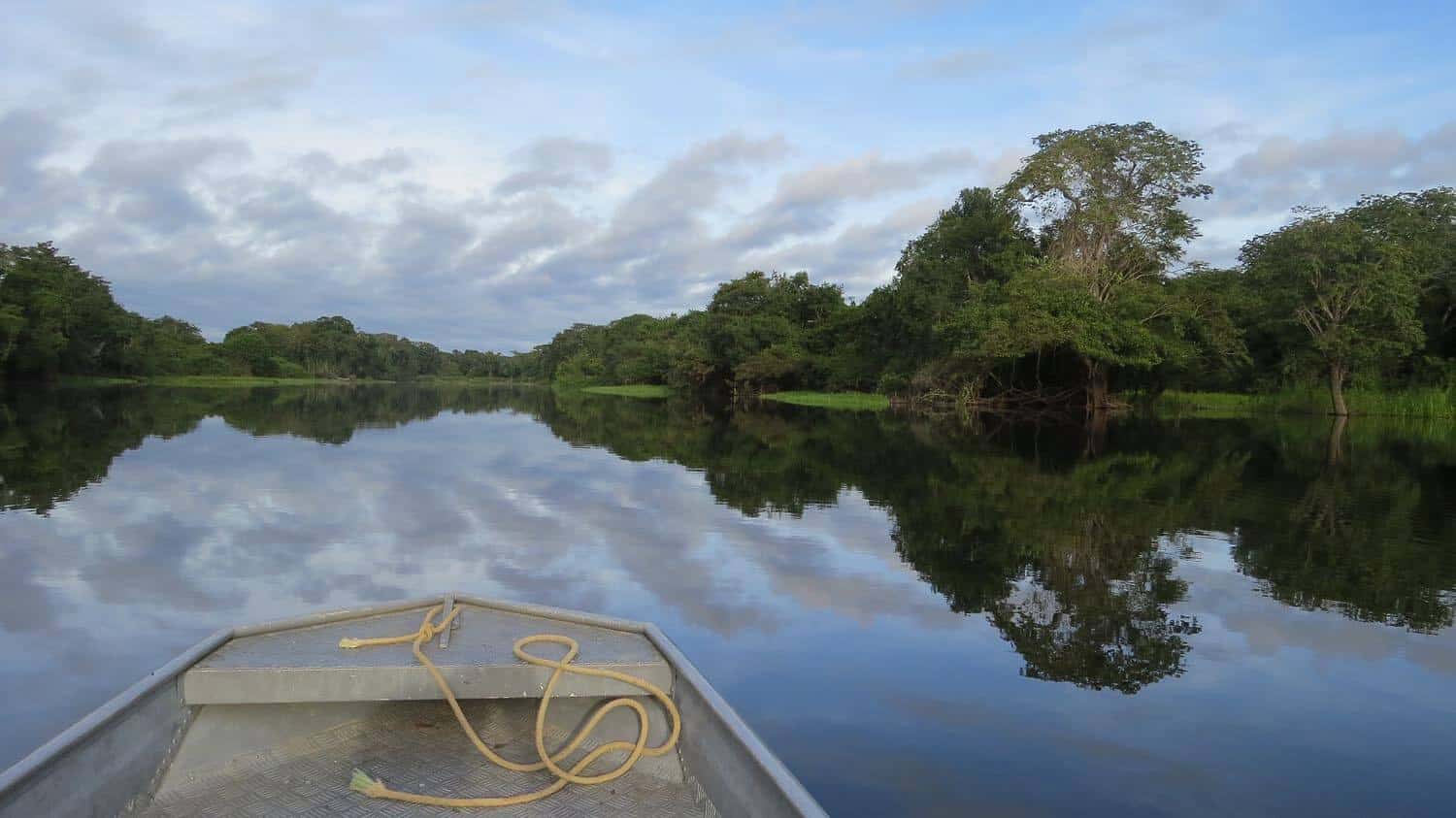 Venture into the Amazon Rainforest
The Amazon rainforest is undoubtedly one of the must-see Peru places to visit, and in fact covers around 60% of the country. You can explore both Manu National Park and Tambopata National Reserve from Cusco, with the latter being easily accessible from Puerto Maldonado.
Biodiversity here is off the scale, and within moments of stepping off the boat, you could come face to face with everything from sloths to spiders. In Tambopata, there are several clay licks and oxbow lakes, where you can see macaws and otters. Meanwhile, over in the virgin forests of Manu, there are over 1,000 bird species to try and tick off your list.
Find out the best way to visit the Amazon Rainforest here.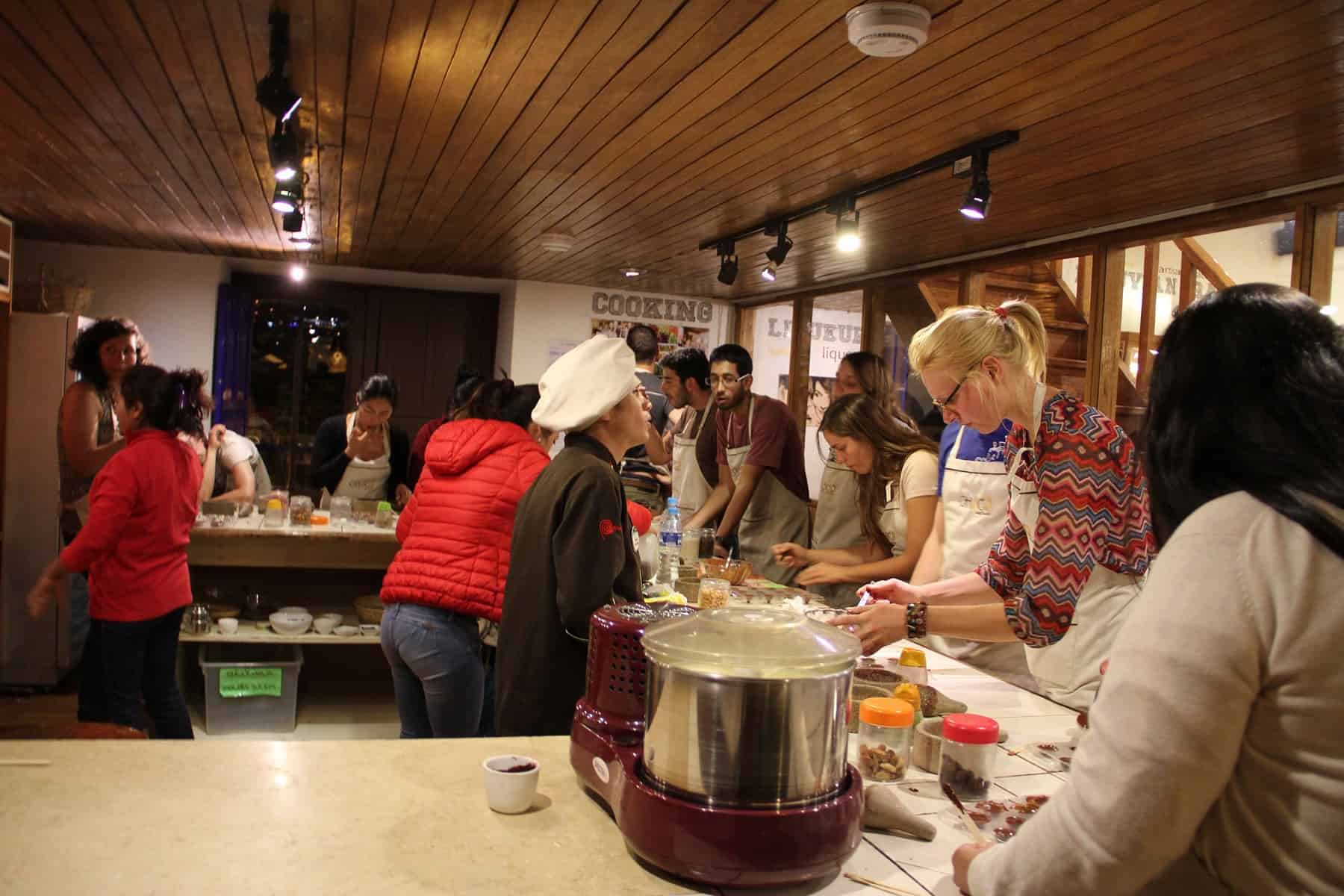 Discover Peru's chocolate heritage
Still wondering what to do in Peru? Swap lungfuls of fresh Andean air for a belly-full of chocolate at one of the tastiest attractions Peru has to offer. ChocoMuseo charts the history of the humble cocoa bean, from harvesting and drying to refining and of course eating. Get hands-on at one of the chocolate workshops and taste the magic for yourself.
You'll find these chocolate museums in Cusco, Lima, and the Sacred Valley, so fitting a visit into your itinerary should be a piece of (chocolate) cake!
The Rest of Peru – Things to Do For Offbeat Travelers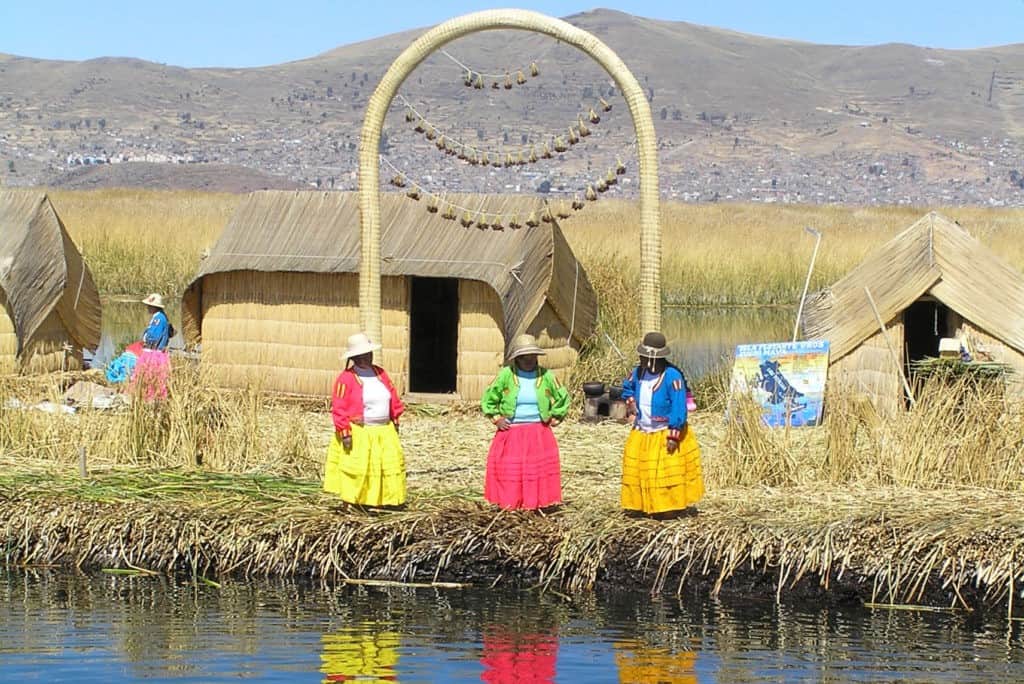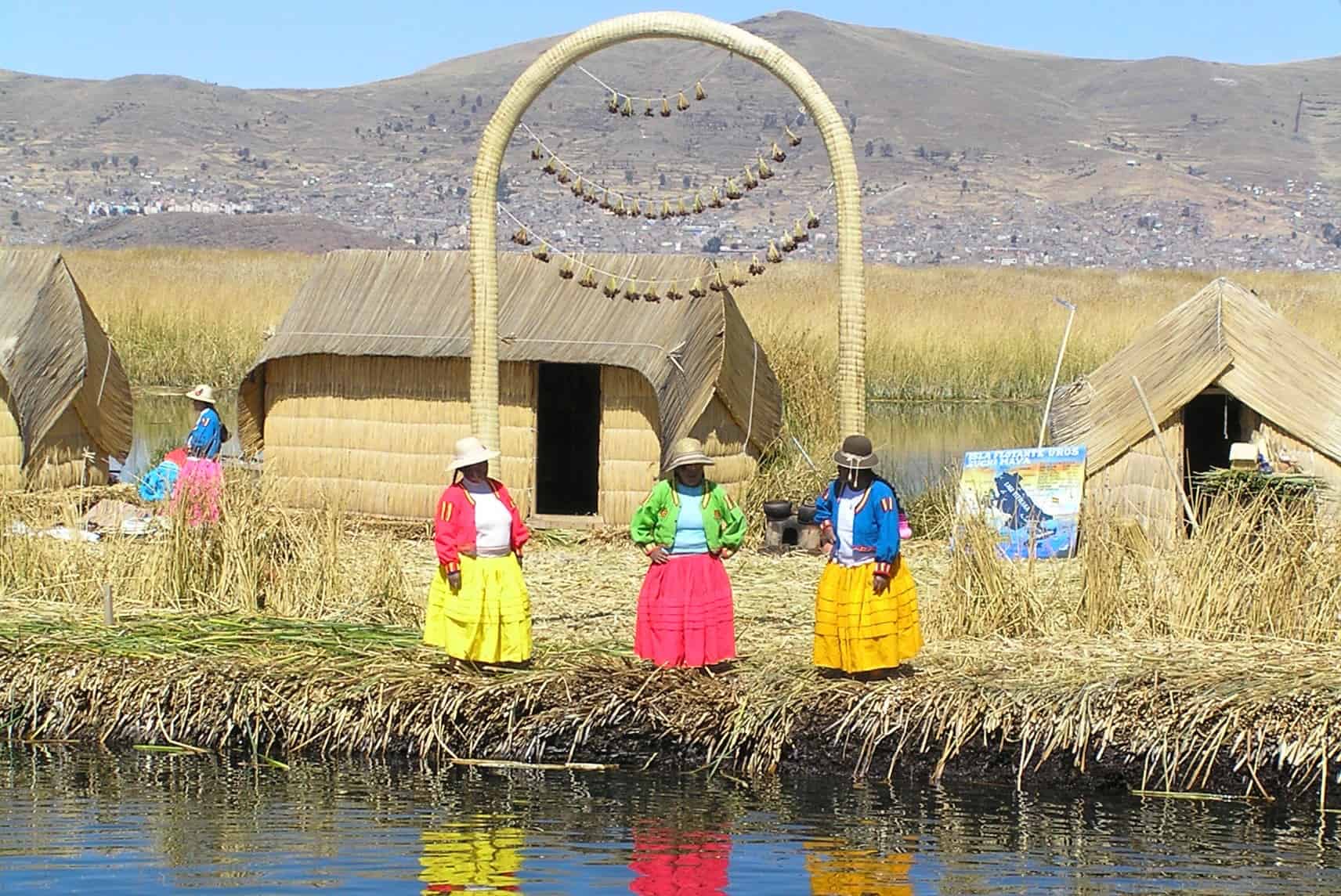 Visit the floating islands of Lake Titicaca
Sitting at 3,810m (12,500 ft), on the border between Peru and Bolivia, Titicaca is the world's highest navigable lake. It's easily reached from Cusco by way of Puno and is a popular stop on overland trips.
Lake Titicaca is a real icon of Peru – things to do here include taking a boat trip out to the Uros floating islands and meeting the Indian communities who call them home.
The lifestyle here is still very traditional and remains relatively unchanged since before Incan times. You can even stay overnight with a family if you want full culture immersion.
More details here about visiting Lake Titicaca – 3 and 4-day excursions.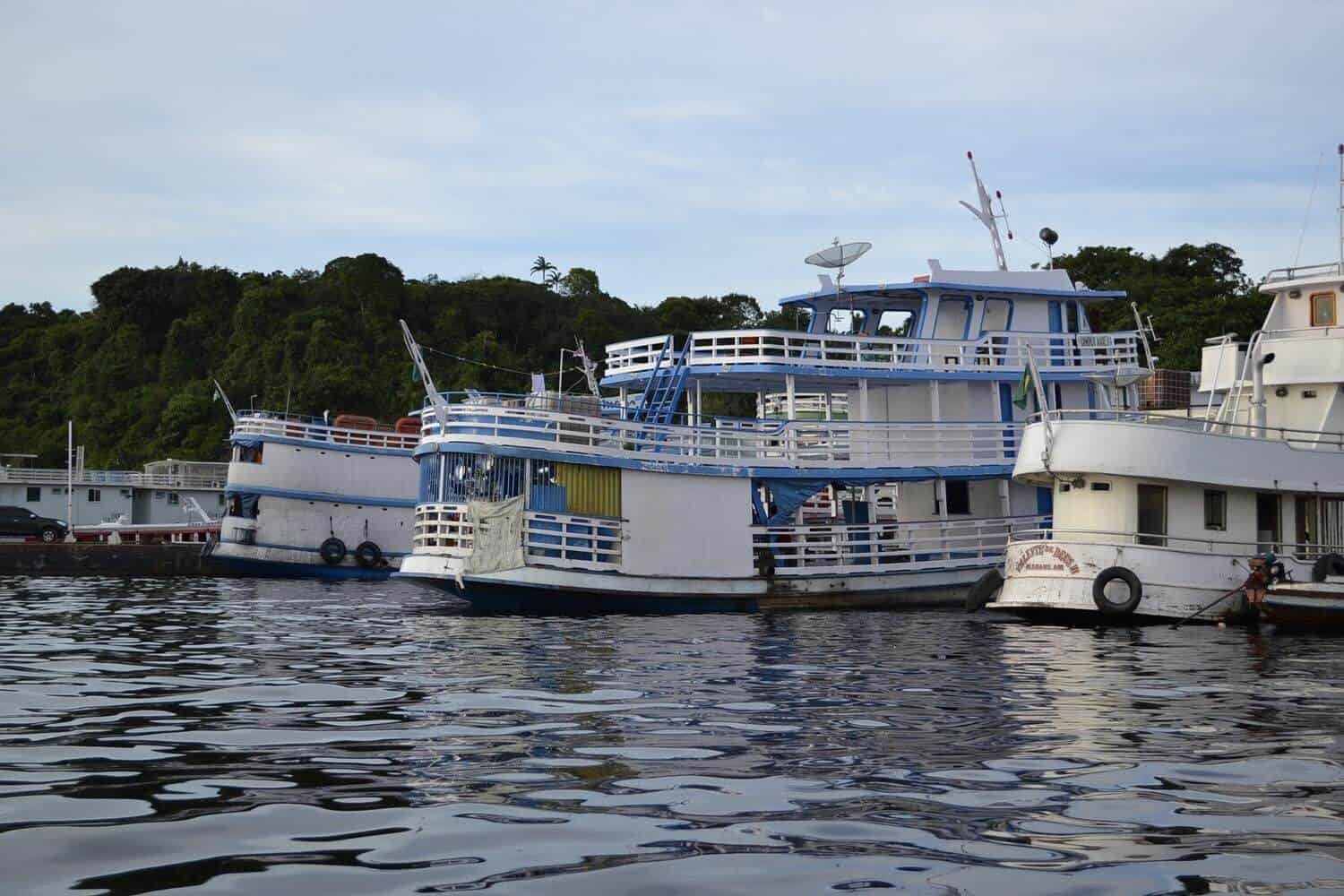 Cruise down the Amazon at Iquitos
Up in the far north, the tropical forests around Iquitos should be right up there on your bucket list. Peru is one of the best places in the world for rainforest experiences, but this one comes with a difference!
Instead of hiking, you'll be cruising along the Amazon in style, spotting wildlife and watching pink dolphins cavorting at sunset. As night falls, enjoy drifting off to sleep, with the forest symphony adding a little extra definition to your dreams.
Travelling by boat allows you to explore parts of the rainforest that are inaccessible by foot, giving you an exclusive ticket to the most biodiverse habitat on Earth.
For some fun facts about the Amazon River, take a look at this post.
Explore the Belén market and floating shantytown
The wild Amazon Rainforest is incredible, but don't leave Iquitos just yet. Despite being accessible only by air, the city is home to nearly half a million residents, many of whom live in the floating shantytown of Belén on the south eastern edge of town.
Reminiscent of the famous floating markets of Asia, like Inle Lake in Myanmar and Tonlé Sap in Cambodia, the one here in Belén is a feast for all the senses. Vendors jostle for space outside the floating huts, with trade ebbing and flowing with the river.
If you're searching for transformative yet cheap things to do in Peru, visiting the Belén market should do the trick.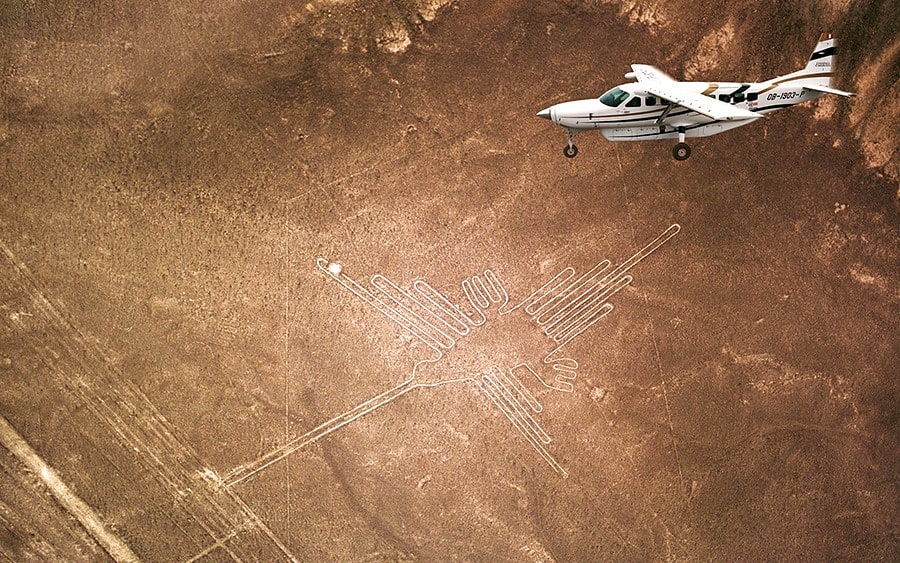 Fly over the Nazca Lines
The mysterious Nazca lines are one of the most mind-boggling sights to see in Peru. No one really knows what they mean, which just makes them even more intriguing.
Stretching up to 370m (1,200 ft), the strange geoglyphs may have been created by the Nazca people as a ritual, asking the gods for rain to irrigate their arid land. It doesn't seem to have worked since the shapes are still here 2000 years later – thanks to the lack of rain erosion here in the desert!
Best viewed during a scenic flight, the Nazca Lines represent around 70 animals and plants, including spiders, flowers, and of course the trusty llama. Eagle-eyed viewers might even spot the whale!
Read more about visiting the Nazca Lines here.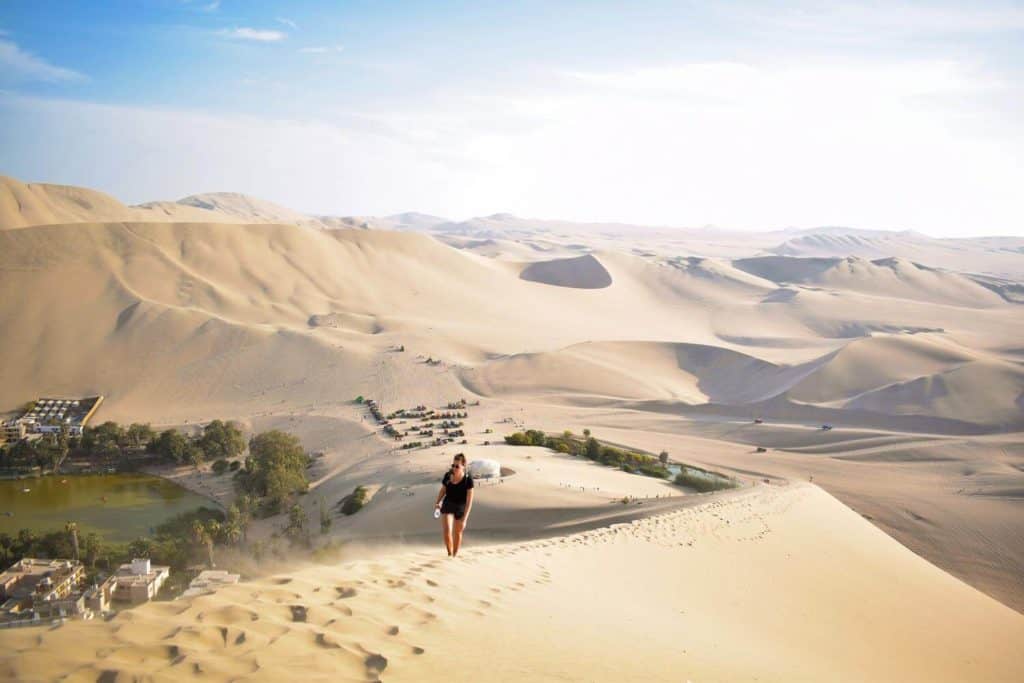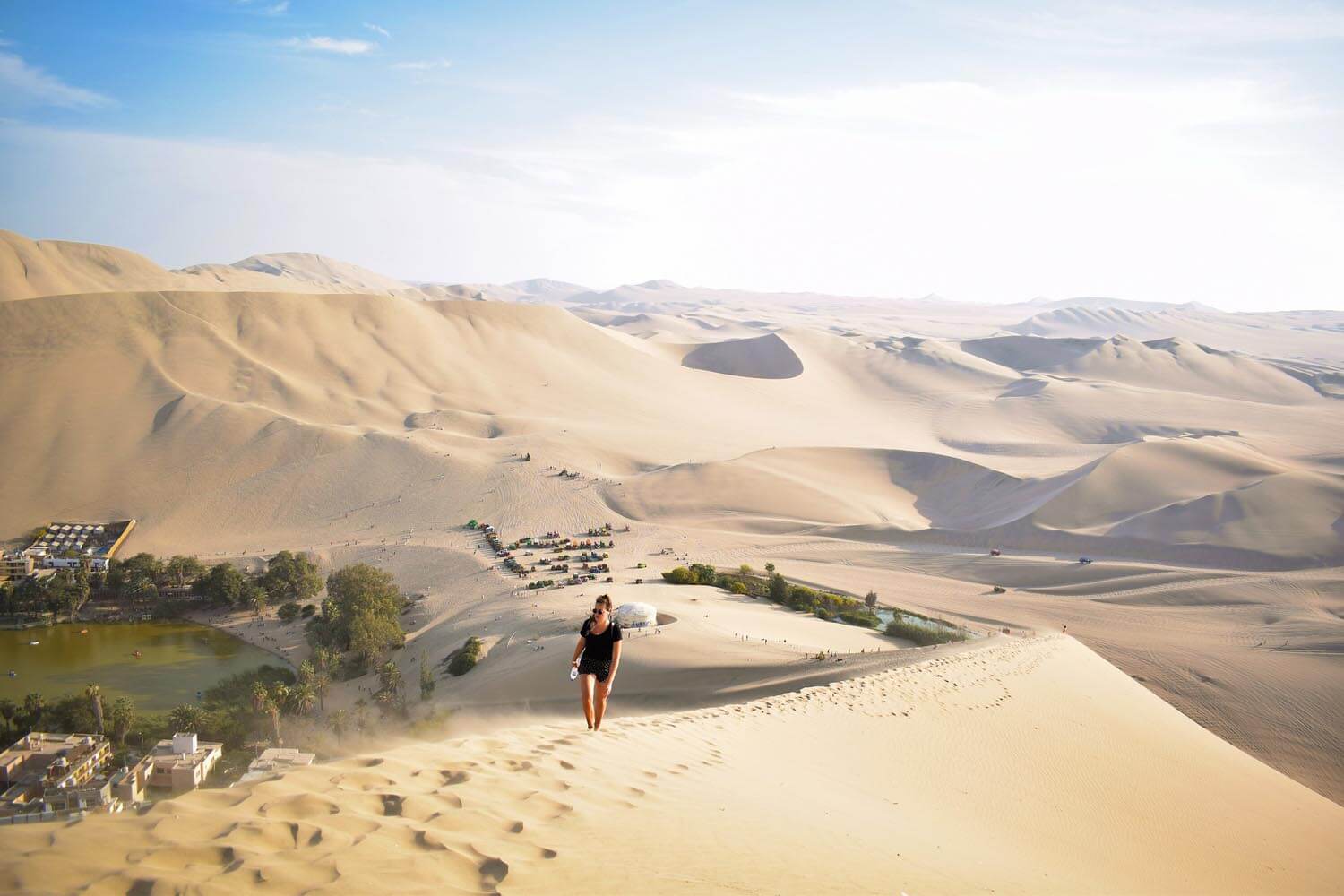 Slide down dunes at the Huacachina Oasis
Feel the thrills as you hurtle around the desert in a dune buggy at the Huacachina Oasis. Popular with both domestic and international visitors, Huacachina is a legendary desert spa town in Peru. Things to do range from sandboarding down the colossal dunes to driving buggies into the sunset.
In the 1960s, wealthy Peruvians would come here to take the waters, believing that the oasis had secret healing powers that would relieve them of their ailments. Today, Huacachina is the haunt of adventurous travellers, looking for adrenaline kicks amongst the towering sand dunes.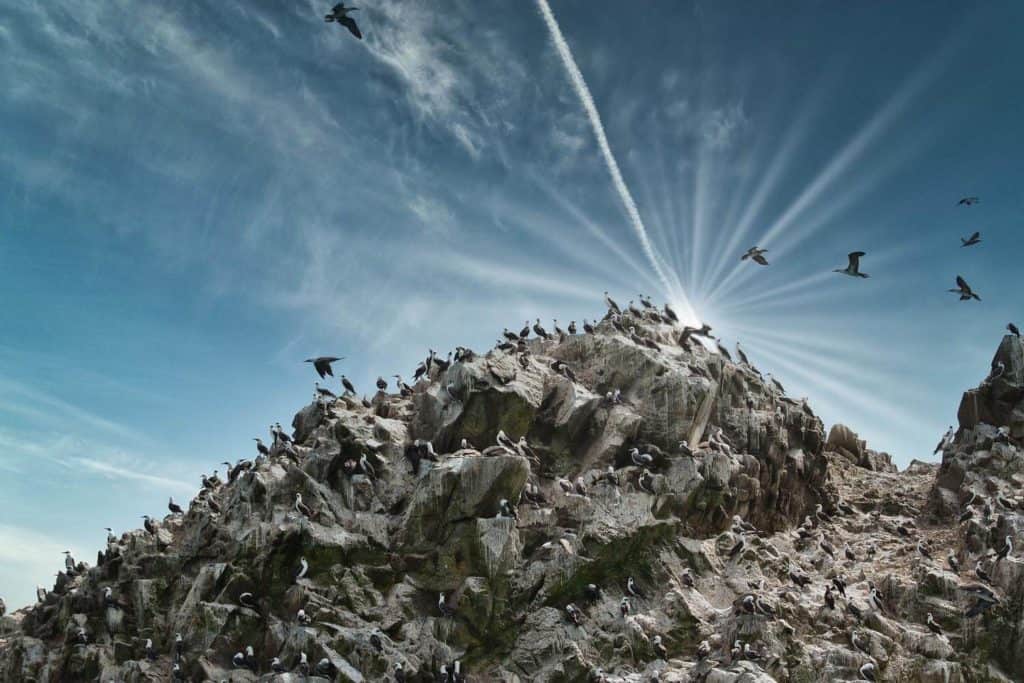 Discover wildlife riches in Paracas, the "Poor Man's Galapagos"
If your budget doesn't quite stretch to a cruise around the Galapagos in Ecuador, the Ballestas Islands in Peru will do just fine. Yes, they're known as the "Poor Man's Galapagos", but the wealth of wildlife here suggests otherwise.
If you're considering what to do in Peru and fancy a bit of fresh sea air, then go and meet the penguins, sea lions, and pelicans that patrol these waters. Keep an eye out for diving-bombing Inca terns and watch as Peruvian boobies strut their stuff on the rocky shores.
The jumping off point for boat trips to the islands is the fishing town of Paracas, although jaunts from Huacachina can be organised too.
See condors flying in the wild
The Andean condor is the national bird of Peru, so encountering one in the wild is the highlight of many holidays here. Watching these magnificent birds soaring on the thermals above the vast Colca Canyon is one of the top things to do. Peru really is a haven for nature lovers and photographers.
On the canyon rim, there's a handy lookout point appropriately named "Mirador Cruz del Condor", where visitors can enjoy aerial displays by the world's largest flying bird.
If you're not visiting the Colca Canyon, don't worry. Condors can be seen throughout the Andean region, including on the Choquequirao trek from Cusco, and at the Apurimac Canyon. In fact, for a great wilderness escape and the chance to see condors up close, you can add our Condor Viewing tour to your Choquequirao trek.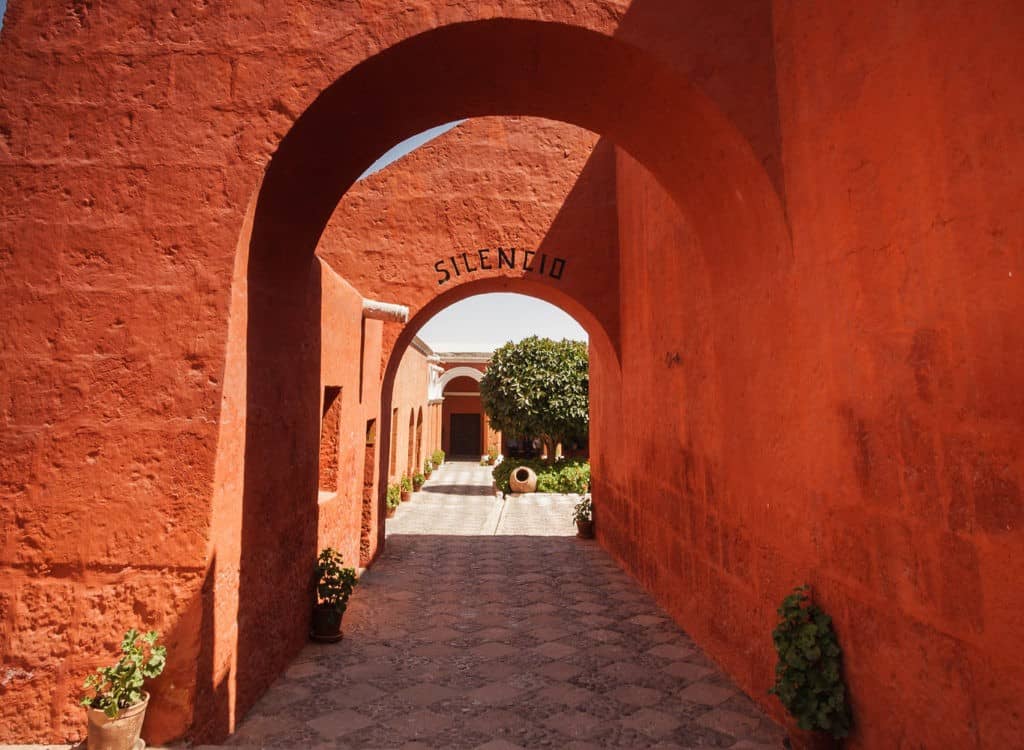 Take time to reflect at the Monasterio de Santa Catalina
If you're still not sure what to see, Peru has a lot more tricks up her sleeve to tempt you off the beaten track. For a hearty dose of culture, head down to Arequipa and visit the splendid Santa Catalina Monastery – it's the most beautiful religious building in Peru.
The monastery is over 440 years old and has retained its peaceful aura through the centuries. You can wander around the complex and take a break in the lovingly tended gardens to contemplate what you've seen.
This marvel of colonial architecture is packed with atmospheric rooms, leafy plazas, and charming cobbled streets so there's a lot to take in.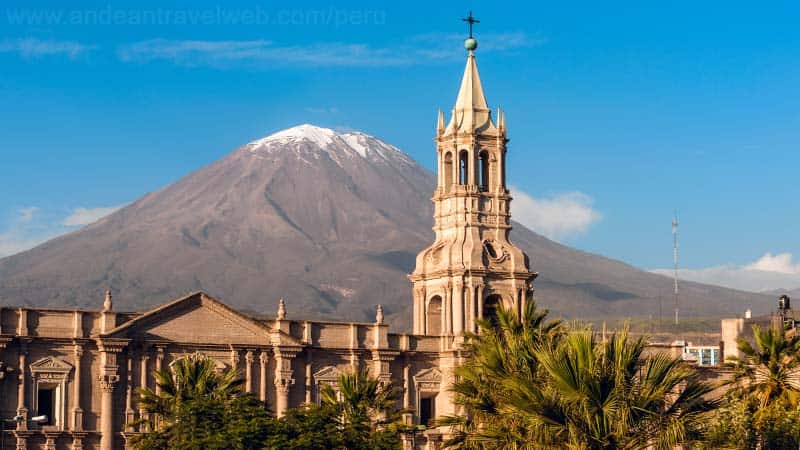 Chill out in Arequipa's Plaza de Armas
This Peru must see is famous for being the prettiest square in the country. The Plaza de Armas here in Arequipa is an UNESCO World Heritage site, thanks to its cultural history and sheer beauty. The architecture is striking, with the iconic volcanic stone giving Arequipa the nickname "White City".
Like the main square in Cusco, the heart of old Arequipa is framed with arcades, where visitors sip coffee on wooden balconies whilst watching the world go by.
Set against the majestic backdrop of the El Misti volcano, the square is just made for photos. For a change of scene, take a stroll through the centre, admiring the palm trees and dodging the pigeons.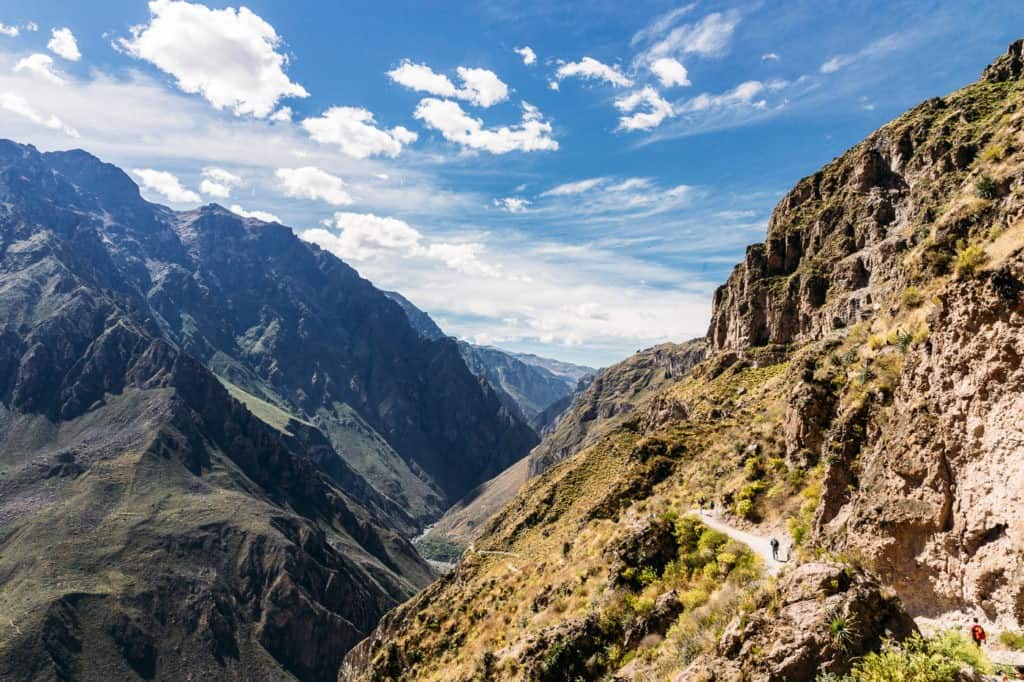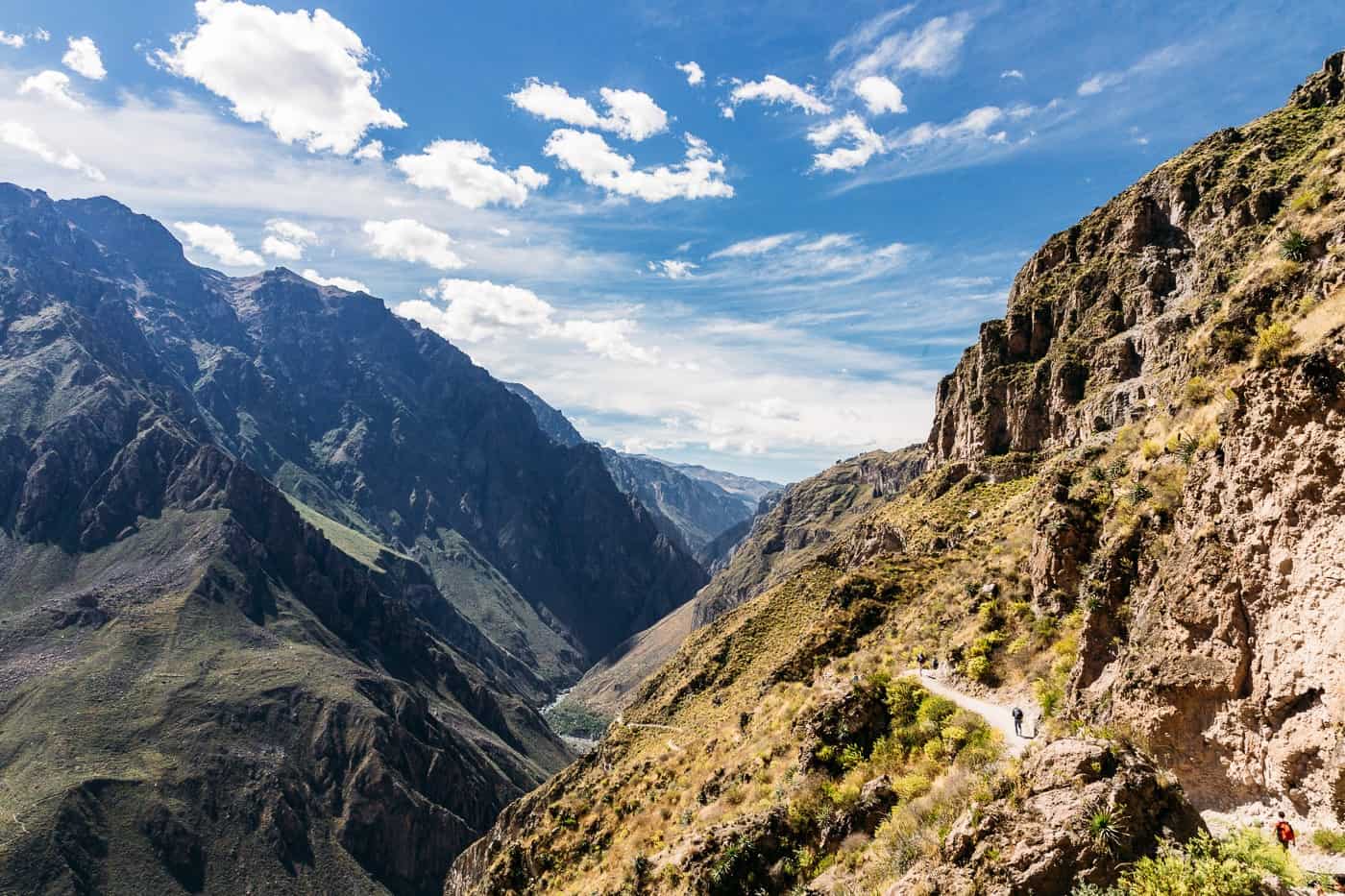 Explore the mighty Colca Canyon
Most people visiting the Colca Canyon stop at the rim to enjoy the views and watch the condors circling overhead. Yet if you want to step the adventure up a notch, lace up your hiking boots and hit the trail leading down into the ravine. Indeed, trekking through the world's second-largest canyon is one of the most rewarding things to do in Peru.
Carving through the Andean mountains and running for over 100km (62 mi), the dramatic Colca Canyon is 4,300m (14,107 ft) at its deepest point.
This natural attraction in Peru hides many secrets, including rejuvenating thermal pools and lush oases which make perfect overnight camping spots.
Add a visit to Arequipa & the Colca Canyon to your itinerary! 3- and 4-day options, more details at the link.
Unique and Off-the-beaten-track Places to Visit in Peru
This section is about destinations that are little visited, but just as epic (and sometimes even more so!) than the popular icons above. If you fancy harnessing your inner Lara Croft or Indiana Jones and want to experience something a bit different, then these are for you.
Lesser-known Experiences Around Cusco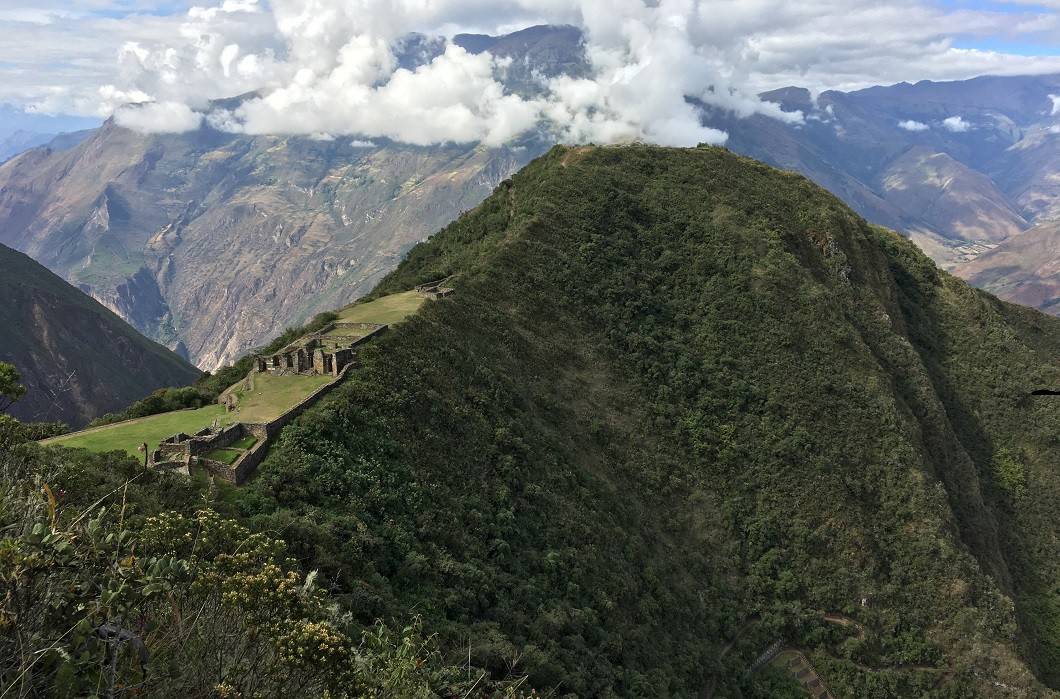 Hike from Choquequirao to Machu Picchu
This epic trek is a must do in Peru for intrepid adventurers looking for an alternative to the Inca Trail. It's one of our favourite hikes in the Cusco region because it takes in some mind-blowing Incan sites, including Choquequirao and Machu Picchu. The route also meanders through the stunning Vilcabamba region which was the last bastion of the ancient Inca Empire.
You'll need to spend a couple of days acclimatising in Cusco before you set off, to help with the lofty reaches of the Yanama Pass, which stands at a whopping 4,668m (15,315 ft).
Fancy trying this hike? Click here to find out more.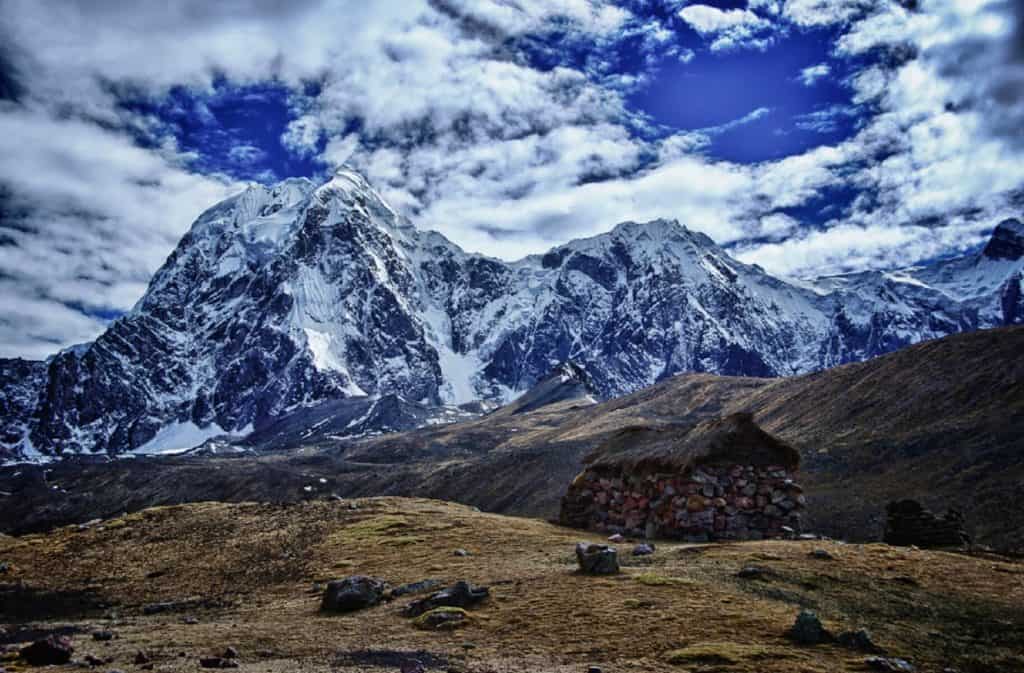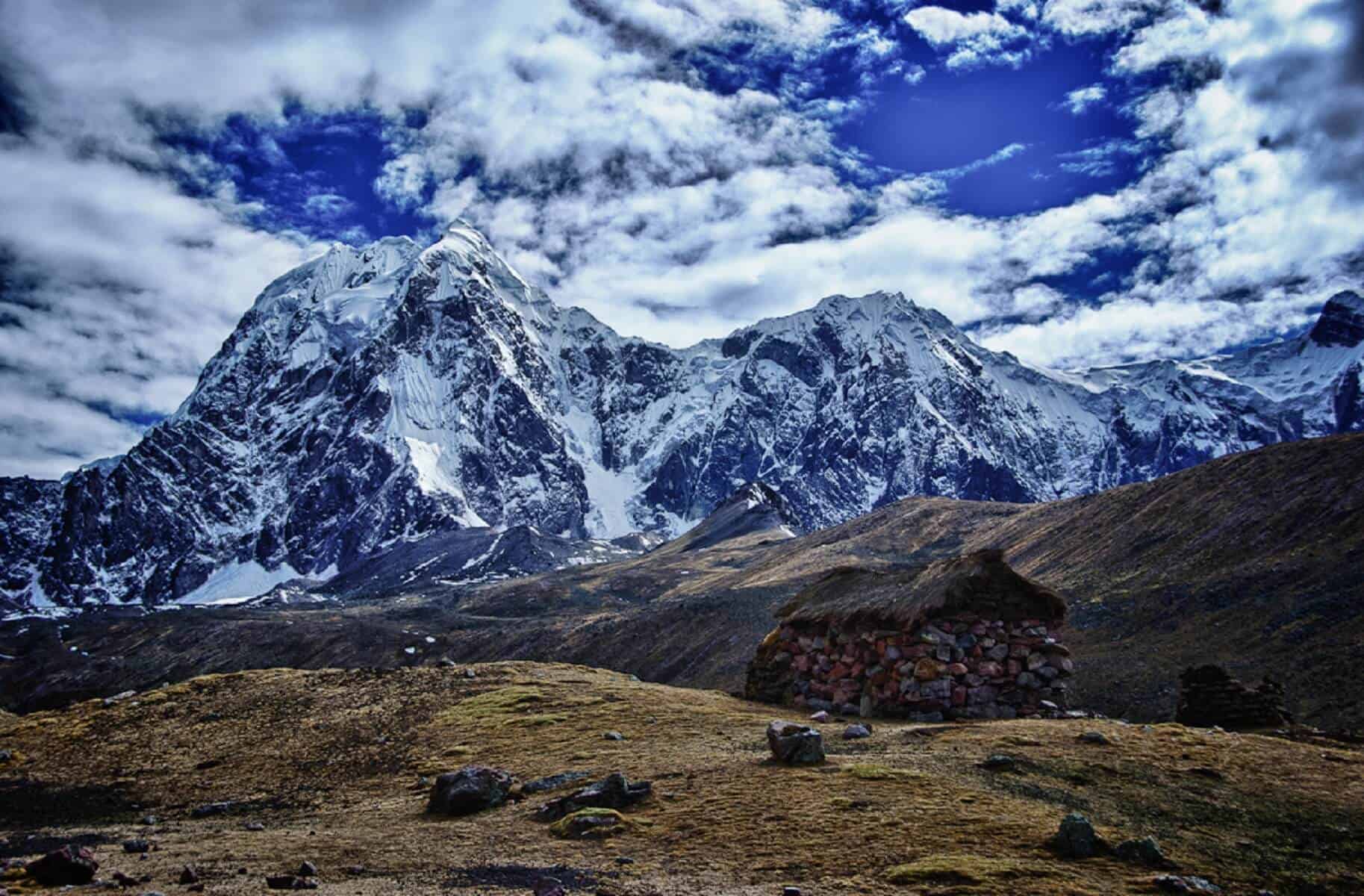 Take on the remote Ausangate trek
If you want to stretch yourself while surrounded by breathtaking alpine scenery, then the challenging high altitude Ausangate trek is for you.
The route traverses 70km (45 mi) of the Cordillera Vilcanota, finishing and ending at Tinki. It winds around Ausangate mountain, taking you deep into the Andean wilds. You can also include a trip to the Rainbow Mountain on this hike, ticking off two Peru bucket list items at once!
The best time to visit Peru for trekking is between May and October when it's clearer and drier in the highlands, so try and time your visit during these months if you can.
Up for a challenge? Check out our epic 5-day Ausangate trek.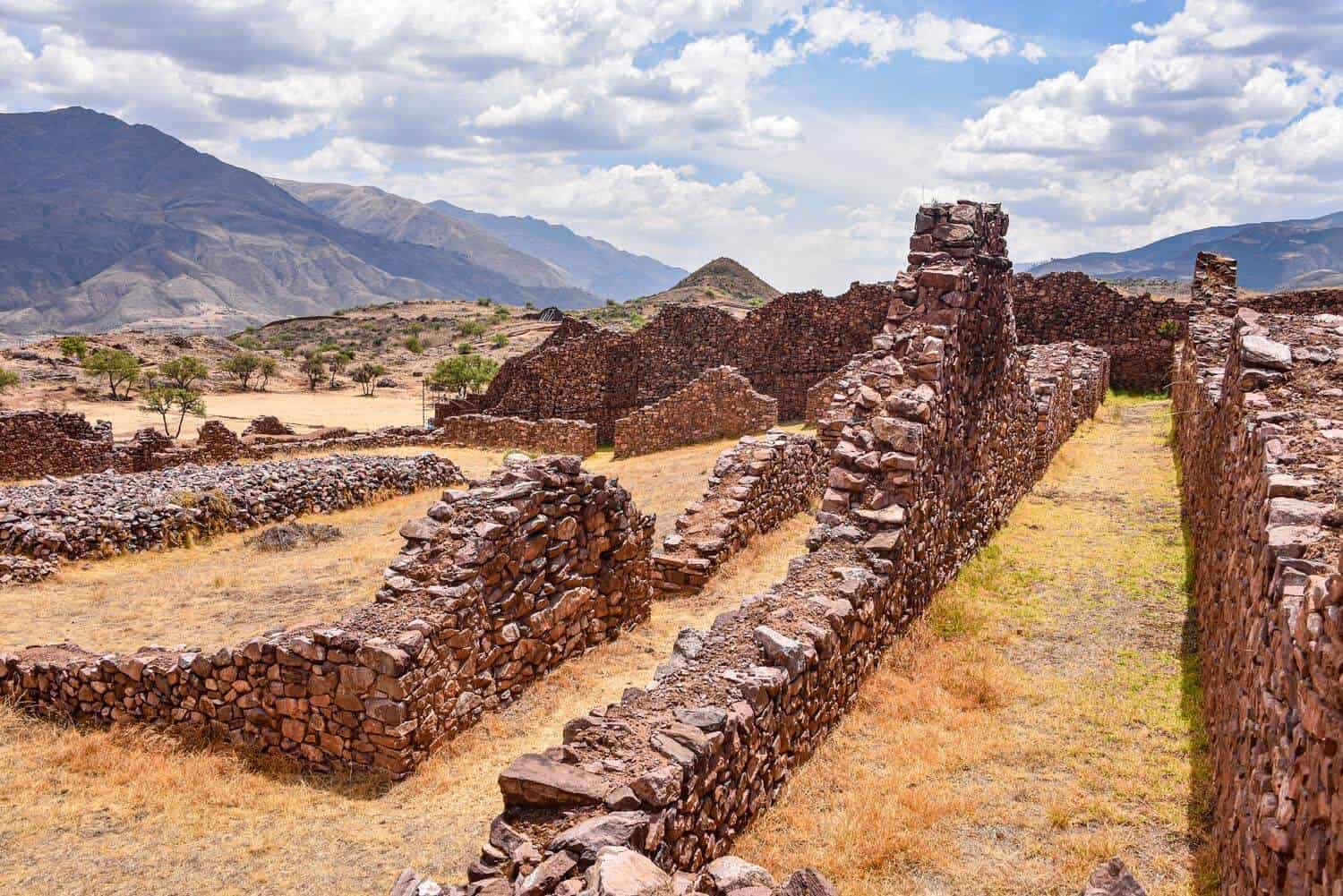 Meet dinosaurs at Pikillacta
You could be forgiven for thinking that the Incas were the only ancient civilisation to leave their mark on Peru. Yet they are just part of the story.
If you love walking in the footsteps of old, then check out Pikillacta, a little-known pre-Columbian archaeological site that is easy to visit on a day trip from Cusco. It's one of the most remarkable things to see in Peru!
The settlement was the realm of the mysterious Wari people, who came here in 800 AD and hung around for 2,000 years.
Way before the Incas arrived! Steeped in myths, Pikillacta was ruled by a vindictive queen with an unhealthy interest in fleas. Today you can stroll the streets and encounter unusual dinosaur skeletons – one looks like a giant armadillo!
Explore more alternatives to Machu Picchu in our post.
Spend a day with a traditional Peruvian artisan
Each time we head to a remote village it blows our minds to see people living in the way the Incas would have done all those years ago. Today, the Quechua communities still lead isolated lives, maintaining ancient traditions like weaving for domestic and economic purposes.
Our founder Ariana was so taken by this way of life that, along with other like-minded enthusiasts, she set up a social enterprise called Threads of Peru which is dedicated to preserving the weaving tradition.
On some of our tours (like this one) we partner with traditional communities who want to present their weaving skills to the world. Spending the day with an artisan is truly one of the most moving things to do in Peru.
Sleep on a cliff face in the Sacred Valley
The Natura Vive Skylodge Adventure Suites aren't for the faint hearted! Suspended on top of a 366m (1,200 ft) mountain, these transparent cliffside capsules make for a night to remember.
You'll need to put in a bit of effort to earn those 300-degree views of the Sacred Valley, as the only way to get there is on a precipitous via ferrata or a series of thrilling zip lines!
Yet there's no need to forgo luxury, as each suite has its own comfy bed, dining area, and private bathroom. Traditional gourmet dinners come as standard too!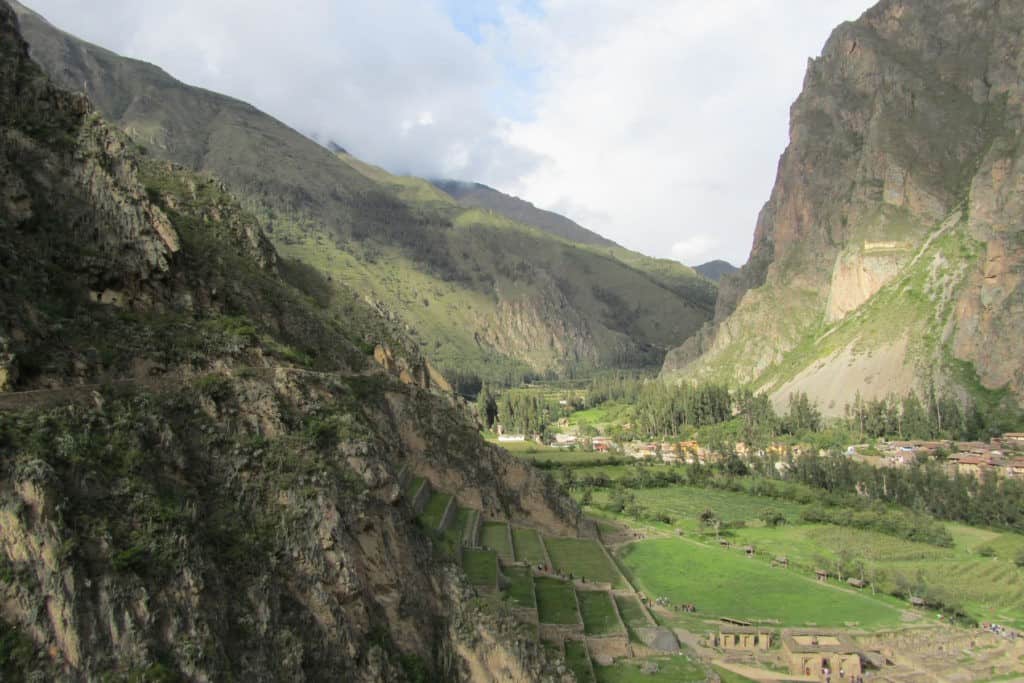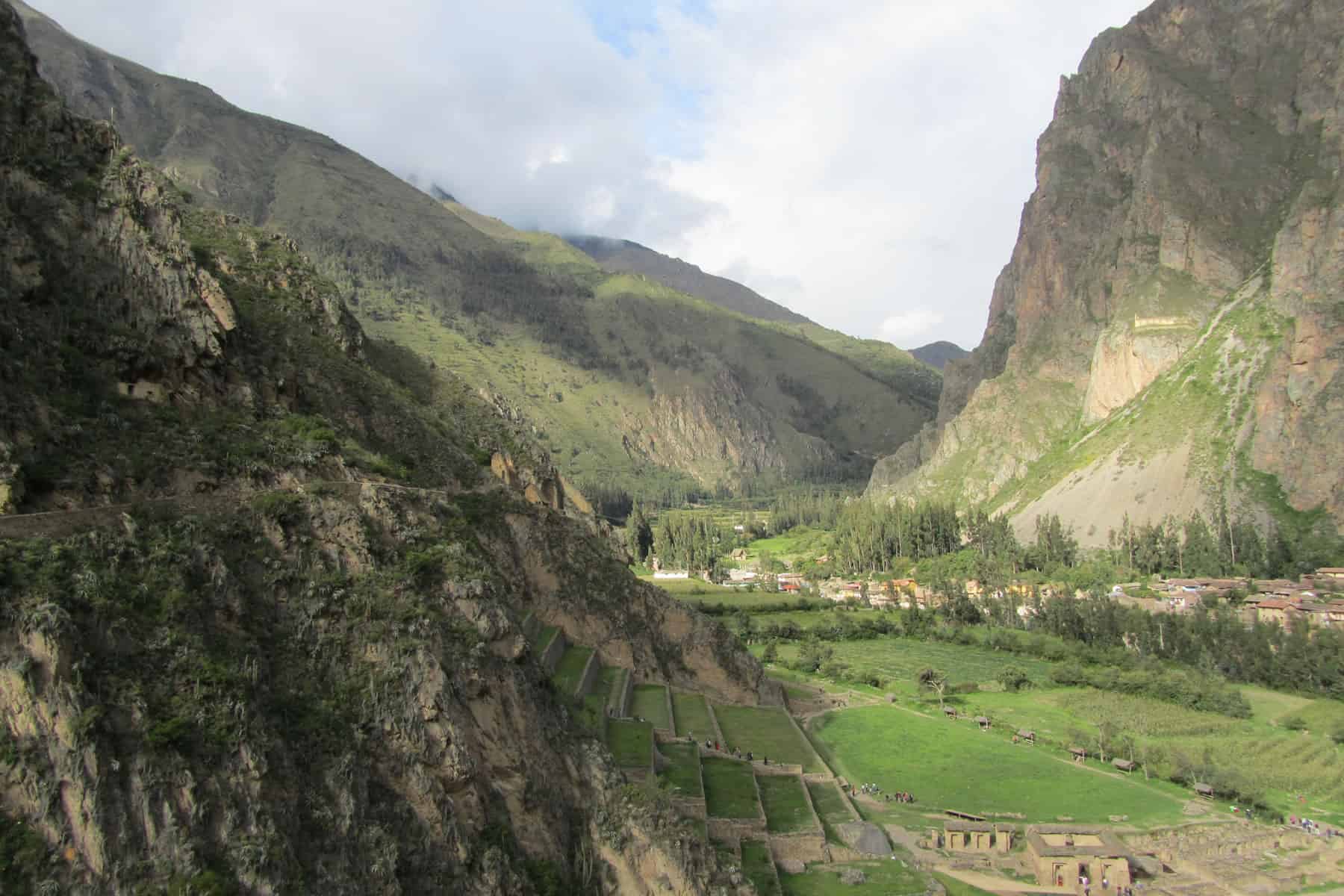 Hike an alternative Inca trail
Did you know that there is more than one Inca trail in Peru? In fact, there are hundreds, so if you want to avoid the hordes but still walk in the footsteps of the Incas, we can point you in the right direction.
One of our favourite alternative Inca trail experiences is the half-day hike from Chinchero to Urquillos in the Sacred Valley. It's totally off the beaten track, and you'll likely have the path all to yourself.
The route begins in the weaving town of Chinchero and descends through woodlands and ravines, following Incan irrigation canals down to the tiny hamlet of Urquillos. The mountainsides are steep, and the views are dramatic.
Visit the archaeological site and market at Chinchero before your hike to make a day of it!
You can do this hike, too! Find more details here about our Descending the Sacred Valley trek.
Stay with a family in Peru
Of all the things to see and do in Peru, staying with a local family will be one of the most memorable. There's nothing more eye opening than spending time with the people who live here.
The homes are not always comfortable, and sometimes the exchanges can feel a little contrived, but if you're after an immersive experience, there's nothing better!
We ensure that all homestays are facilitated in a respectful and mutually beneficial manner, so you can feel confident that your experience is both authentic and non-exploitative.
Have a look at these tour options to learn more about staying with a family in Peru.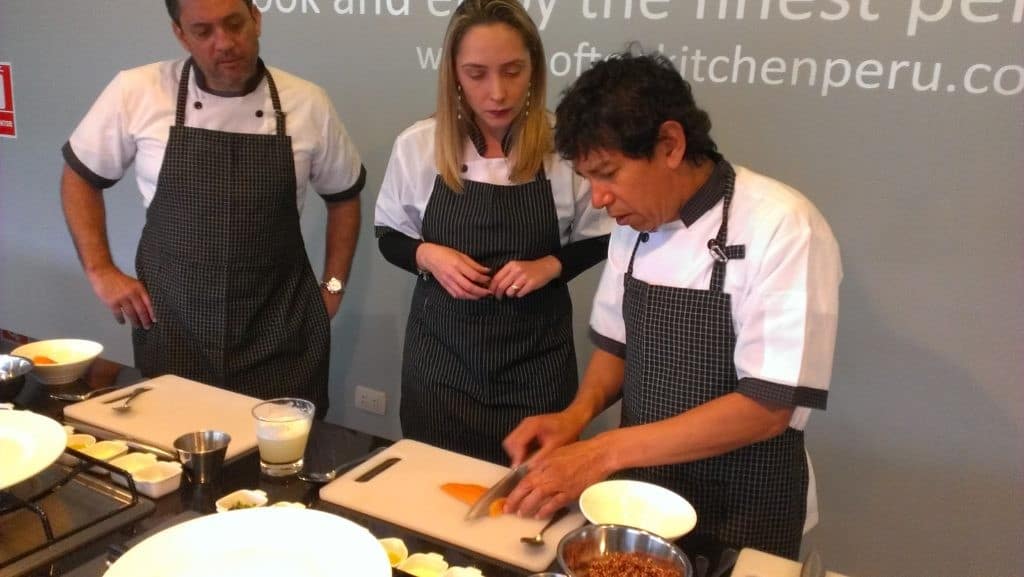 Cook up a storm at a culinary class
Still wondering what to do in Peru? Then roll up your sleeves and get creative during a cooking class in Cusco or Lima. Whether you're a budding chef or a curious amateur looking for foodie experiences, there are plenty of things to do.
Peru tourist cuisine in restaurants generally focuses on ceviche and quinoa, so this is your chance to dig a little deeper.
In recent years, Peruvian fusion food has exploded onto the international gastronomic scene, thanks to the rising fame of chefs like Gastón Acurio.
By taking a cooking class you'll get an insider glimpse into how unique local ingredients combine with overseas influences to make Peru one of the best culinary destinations in the world.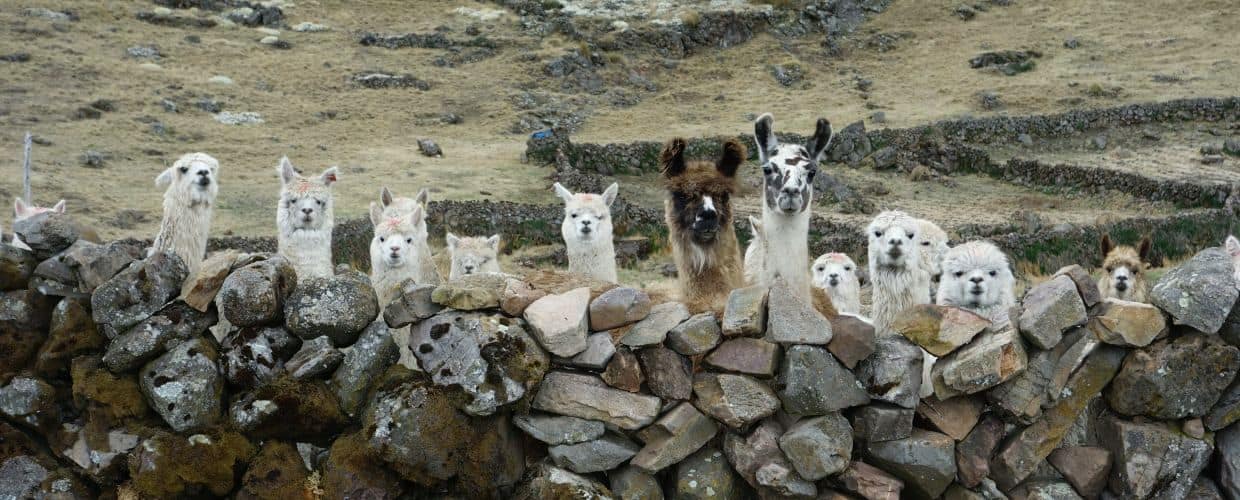 Make friends with llamas and alpacas
This is for anyone on their first visit to Peru – things to do on your holiday should always include meeting llamas or alpacas. These closely related camelids have been around for centuries and were a vital resource for the Incas who had no other domesticated animals.
You can find these friendly, fluffy native creatures in the mountainous areas around Cusco, Arequipa, and Puno, and you'll often see them munching away on the grass as you journey around the country. They love posing for photos at Machu Picchu too!
Want to see large herds? Then head out on either the Ausangate or Lares trek and keep your eyes peeled.
Offbeat Experiences in the Rest of Peru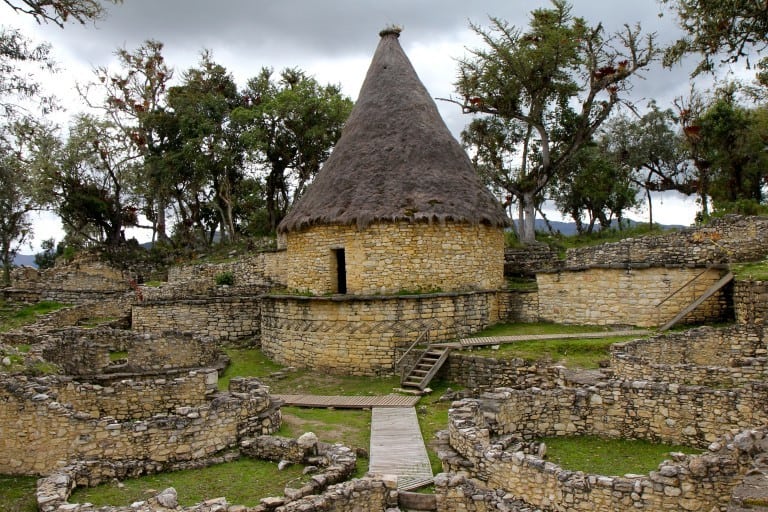 Visit the fortress at Kuelap
Kuelap is one of the most underrated attractions of Peru, which makes it all the more alluring. This ancient citadel sits at 3,000m (9,842 ft) above sea level, hidden away in the northern Andes.
The Chachapoyas people built it in 6 AD, the fortress of Kuelap is one of the most remarkable things to see in Peru for history buffs and adventurous travellers.
Believed to have been an important ceremonial hub, the settlement sits on hillside terraces and features hundreds of unusual round stone buildings. Emerging from the forest at the site entrance, you'll feel like the very first explorer to have set foot here.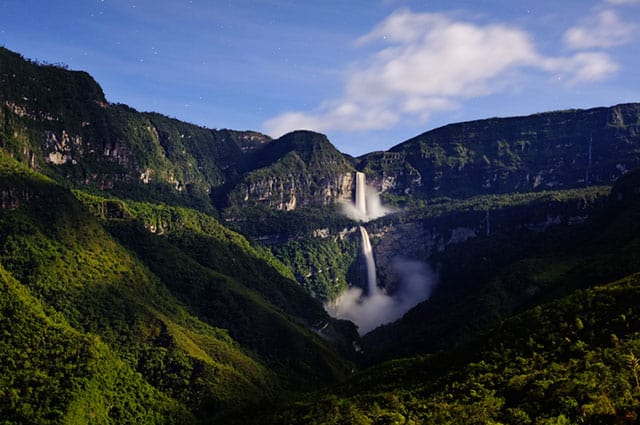 Walk to the gushing Gocta Falls
Another must see in Peru is the mighty Gocta Falls, which is one of the highest cascades in the world. Plunging 771m (2,530 ft) with two dramatic drops surrounded by tropical forest, the waterfall is like something out of a fairy tale.
While most visitors would be hard-pressed to pinpoint Gocta Falls on the map, this marvel of nature won't remain on the unknown places of Peru list for long. So, we recommend going now while it's still a hidden gem. You can visit on a day trip from Chachapoyas and enjoy the 5.5km (3.4 mi) hike to the base of the falls.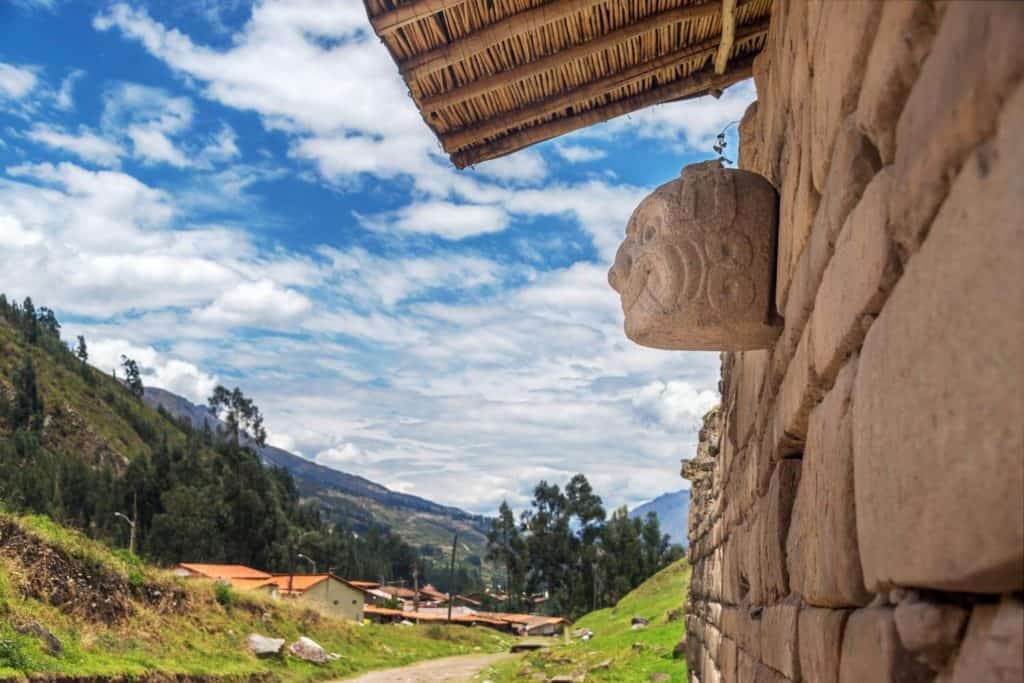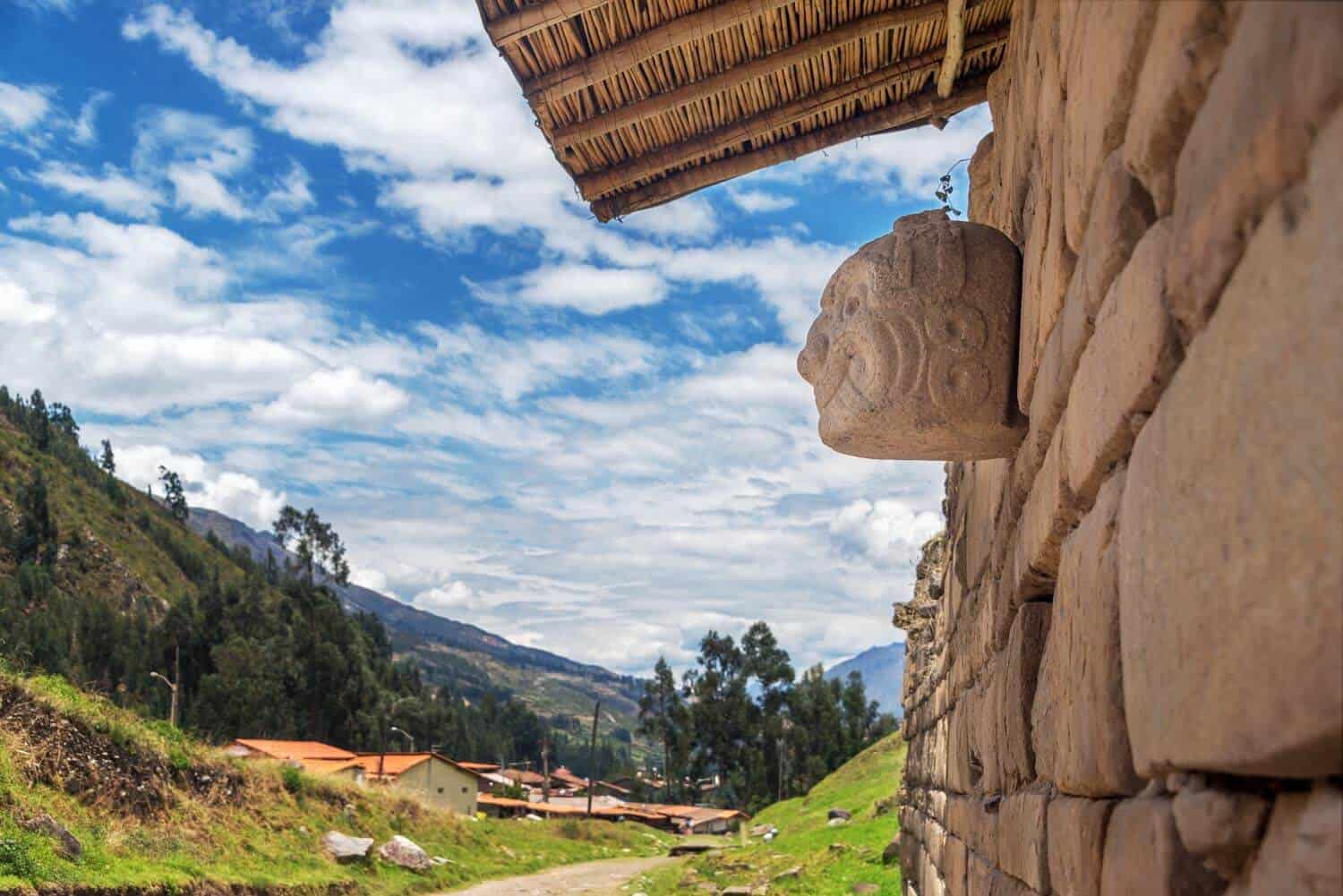 Explore the Chavín de Huántar cultural site
Journey deep into the Andean highlands and discover the little-visited archaeological site of Chavín de Huántar. Despite being well off the beaten track, the ruins here have been designated a UNESCO World Heritage Site and are one of the most thought-provoking places in Peru.
Heralded by some as the birthplace of South American culture, Chavín de Huántar was a vast ceremonial centre and pilgrimage site, used by the Chavín culture for worship and social gatherings.
It is thought that Chavín art was hugely influential on later civilisations, leading to the creation of a universal Andean belief system.
You can see the site on a day trip from Huaraz in the Cordillera Blanca or stay overnight in Chavín town for a longer visit.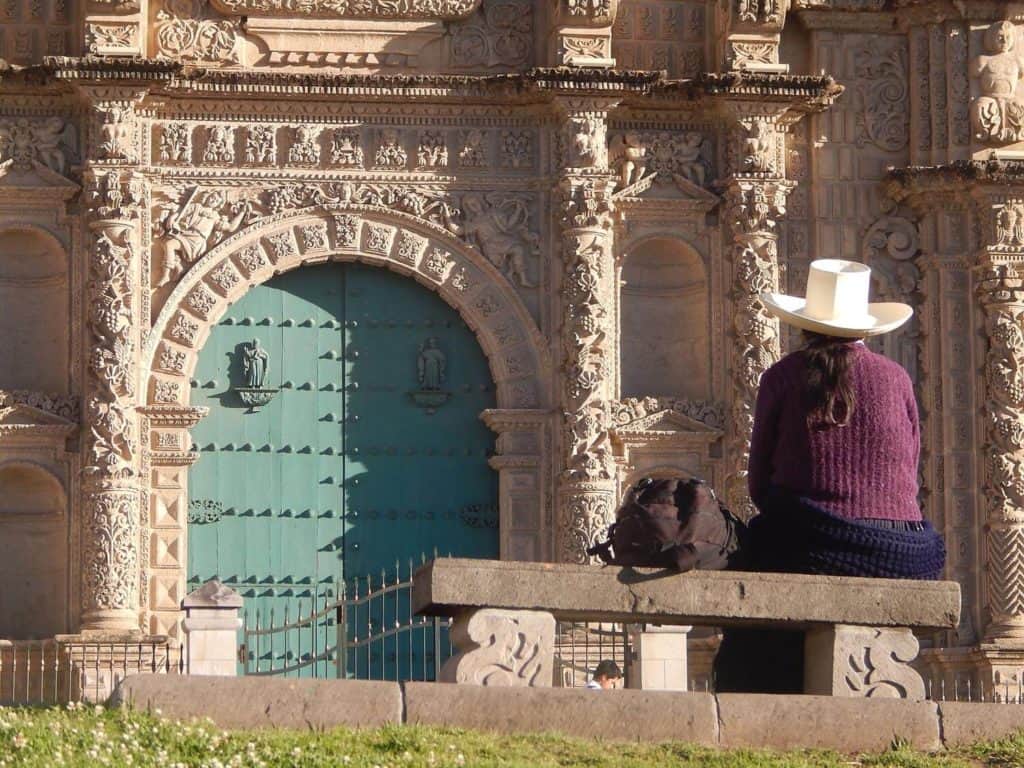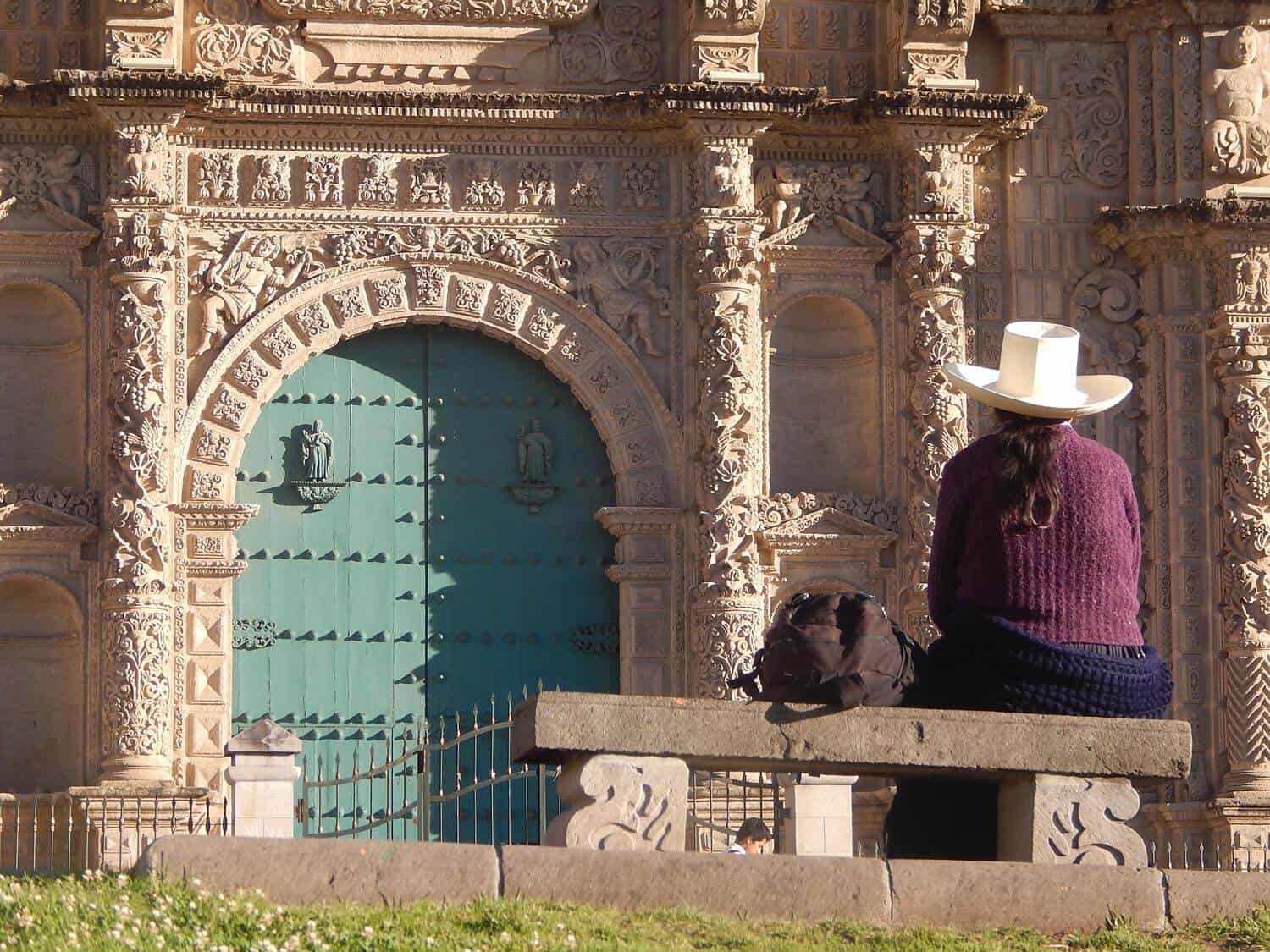 Visit Atahualpa's ransom room in Cajamarca
If you're a collector of fun facts, you'll love visiting Cajamarca with its fascinating history and numerous archaeological sites.
Did you know? It was here where the Spanish conquistadores finally defeated the Incas of South America!
Atahualpa, the last Inca Emperor, was held for ransom by the Spanish who had their beady eyes on his gold. Despite paying up, Atahualpa still met a grisly end. Centuries later, you can visit the ransom room, and contemplate the end of an Empire.
There are heaps of tourist attractions in Peru, but we think Cajamarca offers one of the most rounded experiences of them all. As well as pre-Hispanic ruins, you'll discover colonial architecture and even some hot springs at nearby Baños del Inca.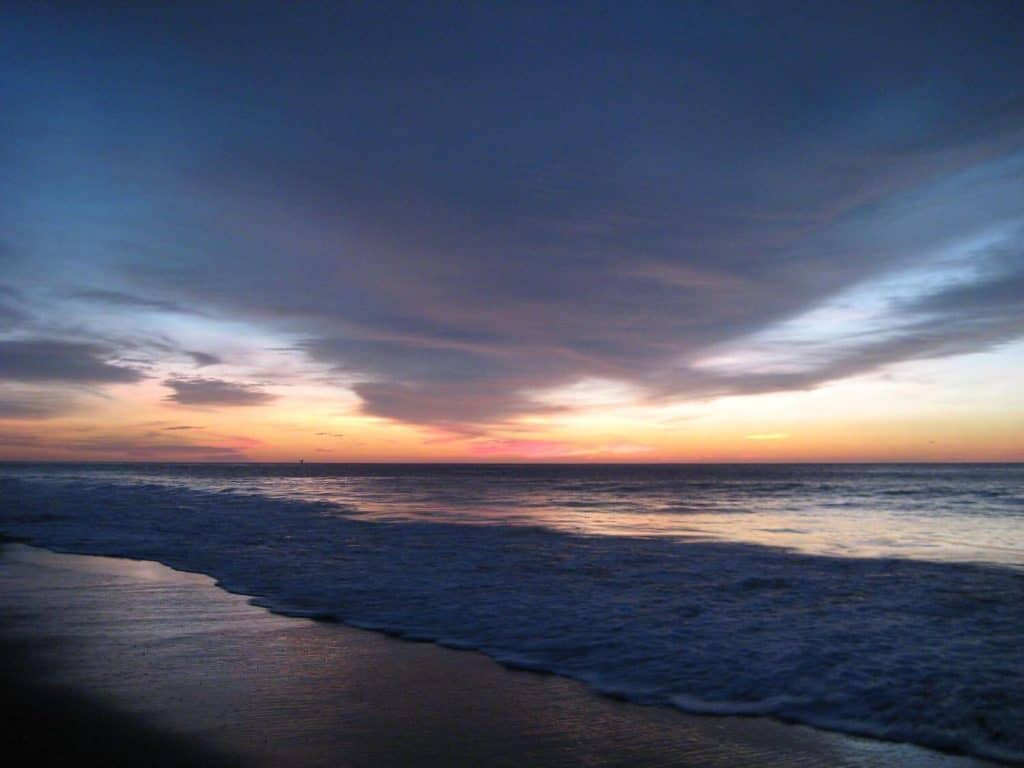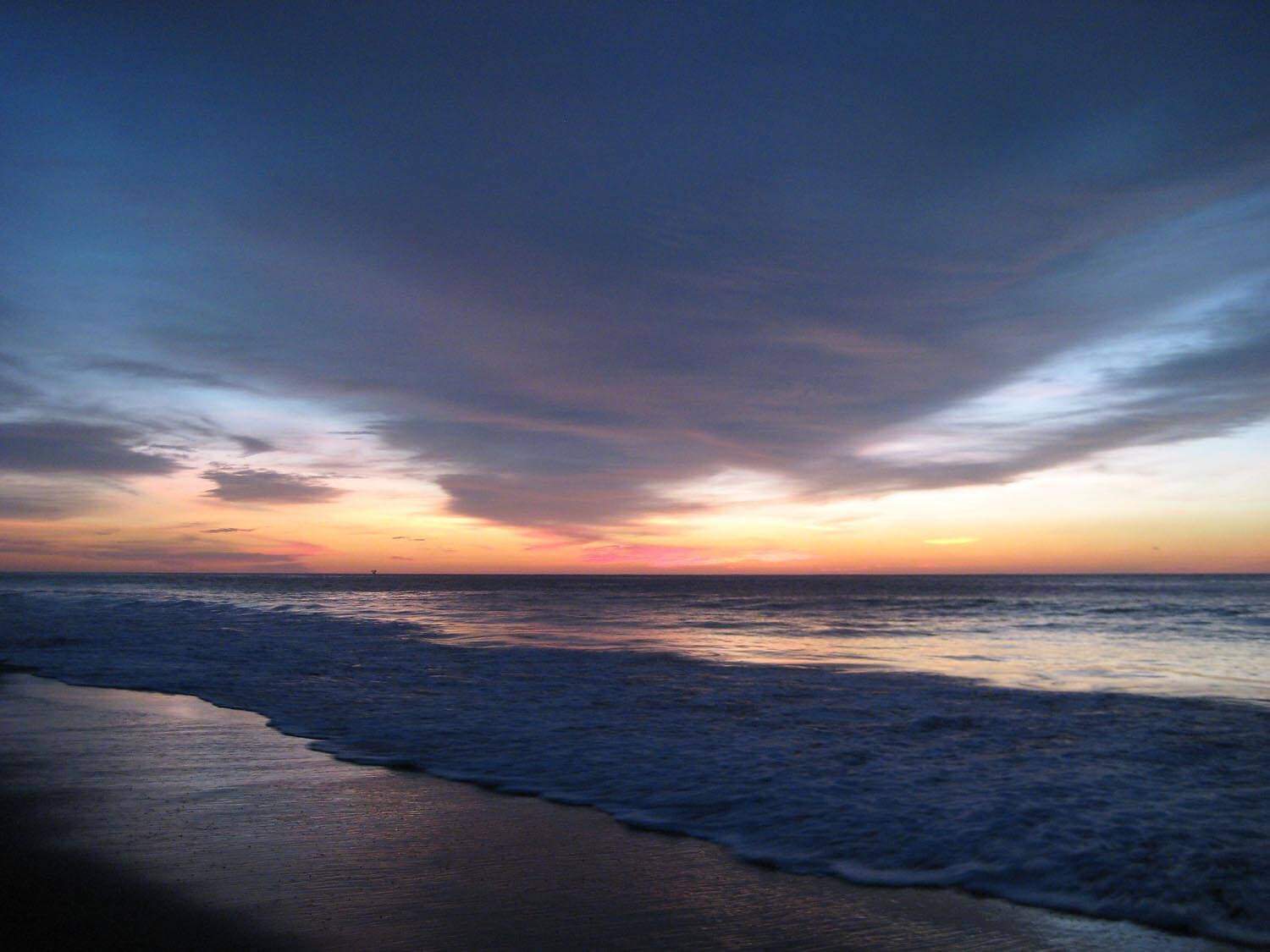 Go surfing in Mancora
The northern beach town of Mancora is one of the best Peru locations for surfing. The sand is soft and the sea gleams turquoise in year-round sunshine. Visitors come here to ride the rolling waves and relax after trekking in the Andes.
While these beaches can't quite compete with their counterparts in Australia or Southeast Asia, Mancora is still a fun spot to hang out with the locals. Entertainment in Peru is renowned for being laid-back and immersive, and the vibe here in Mancora reflects this in buckets!
Days are for surfing, but evenings are all about enjoying a few drinks while swaying along to reggae beats as the sun sinks below the horizon. Go on, dip your toe in the ocean!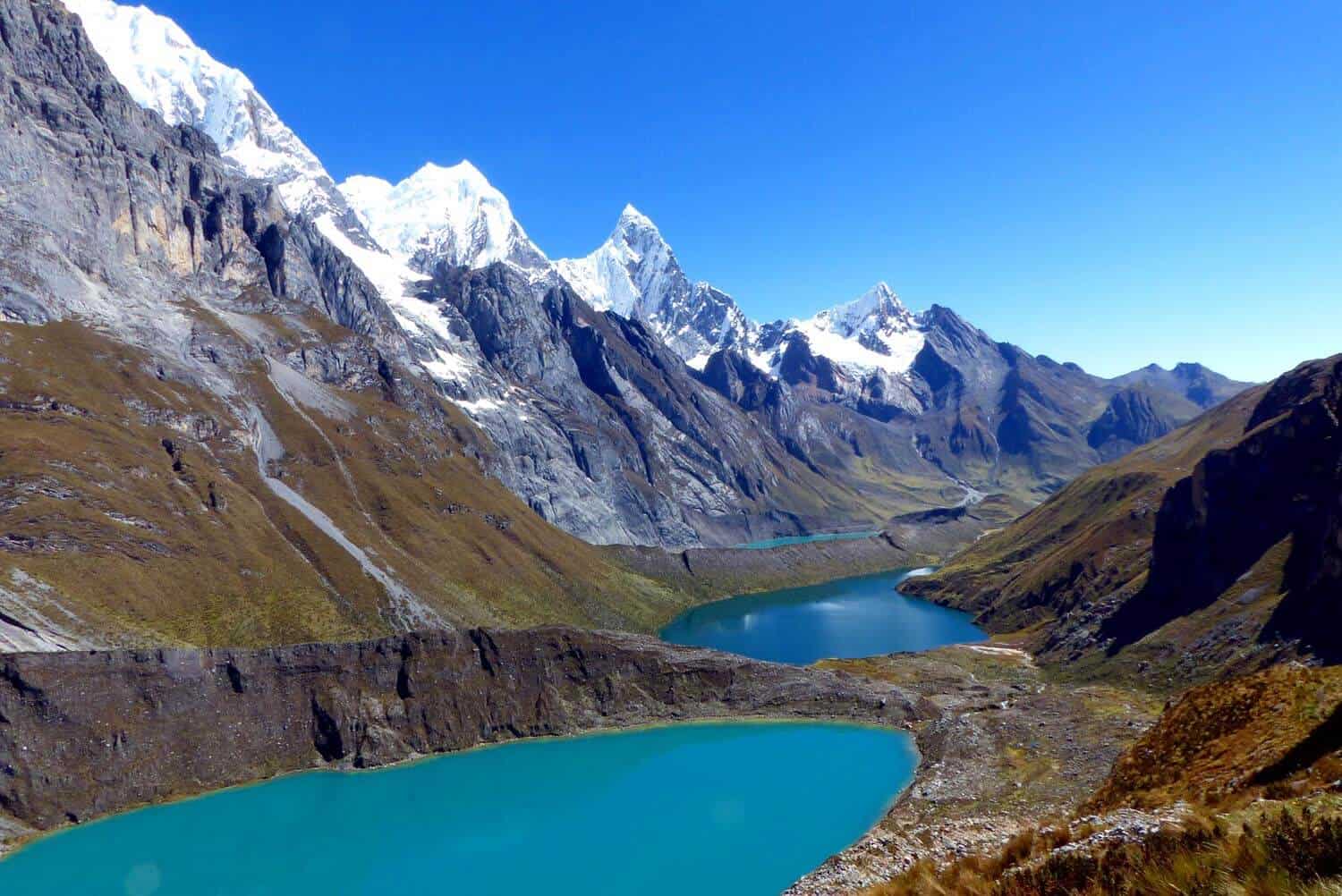 Trek the Cordillera Huayhuash
We might be biased, but here at Apus Peru, we reckon the Cordillera Huayhuash route in the central Andes is the best alpine trek in the world! Think snow-capped peaks, sparkling glacial lakes, and traditional villages and you'll get the picture.
This mountain range is one of the most underrated Peru tourist attractions, which is good news as it means few other hikers will be on the trail.
The 12-day trek is almost 130km (80 mi) long so isn't for the faint-hearted. Second only in height to the Himalaya, Cordillera Huayhuash is a place where altitude sickness is a real possibility, so it's important to acclimatise properly before heading to those 5,000m (16,404 ft) passes.
And in case you're wondering, Huayhuash is pronounced "why-wash"!
Tour a shantytown in Lima
If you're looking for unusual things to do in Peru, Lima is a great place to start. Like many other cities in South America, Lima has a hidden side that most tourists never get to experience.  So, leave upscale Miraflores and Malecon behind and head into the shantytowns, known locally as pueblos jóvenes.
Taking a tour of districts like Comas, Los Olivos, and Villa El Salvador gives a glimpse into the lives of the people who live here.
It's a great way to get well and truly off the beaten track and travelling with a local guide will ensure your visit remains non-intrusive and culturally sensitive. This is the real Peru, and it can't wait to meet you!
Final Thoughts on Finding Epic Things to do in Peru
So, now your Peru bucket list is complete, and you're already thinking a return trip will have to be on the cards if you're going to scratch the surface of this mega list.
Hopefully, we've given you some ideas to help plan your trip to Peru – things to do, places to visit, and experiences to enjoy are all yours for the taking.  When it comes to spilling the beans on what to do in Peru, our experts have their noses to the ground, always on the lookout for new and exciting hidden gems.
If you want to experience something a little different, or would like advice about which trek to tackle, you know where we are.
Like it? Pin it!