Choquequirao Trail Review by Scott Thompson and Megan Bishop. Scott and Megan hiked the Choquequirao trail to Machu Picchu with Apus in May of 2015. Here is what Scott had to say regarding the trek and Apus Peru's services.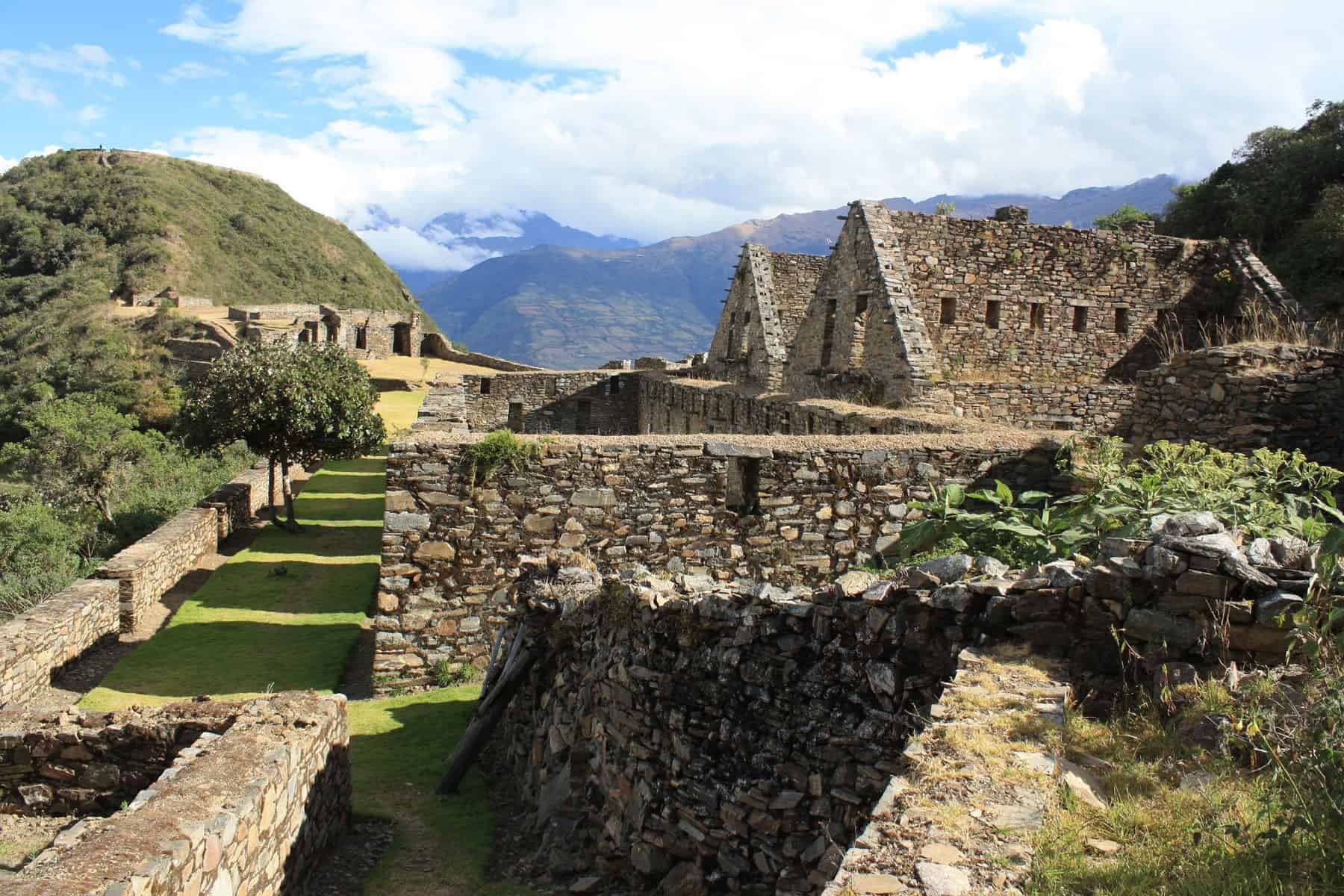 As a lead-in, I think one of the common problems with most feedback or ratings, is that people share their experience as compared to what they had expected, but rarely are people asked to share what they expected. So, let me first start with what we had expected.
Our Expectations of Hiking the Choquequirao Trail
When my girlfriend and I decided to hike in Peru for our vacation, we basically stumbled upon Apus Peru as a tour company through on-line searches. Our selection criteria in picking the Choquequirao trek was that it was the most difficult, was more isolated than other options, included Machu Picchu, and fit our timeframe.
Due to time constraints, we signed up for the 7-day trek option instead of the 9-day.
Hike the Choquequirao Trail with Apus Peru:
My girlfriend and I, who are in our early thirties, are both reasonably active and in reasonably good shape and were looking for a hike that imposed somewhat of a physical challenge. Furthermore, we do a fair amount of hiking on weekends in the Canadian Rocky Mountains and, therefore have an appreciation for being outdoors.
Part 1: Choquequirao Trail to Yanama
To benefit my review of the trip, I'm going to divide the summary of the trip into two halves. The first half had us hiking into Choquequirao and then along the Inca trail to Yanama. This part of the trip absolutely exceeded expectations. For starters, the landscape and scenery that you hike through to get to Choquequirao is quite breathtaking. The Andean mountains are just so large that it seemed you couldn't see the top and the bottom of a mountain at the same time unless it was way off in the distance.
As well, in a day you could hike through several different eco-zones ranging from dense cloud forests to wide-open alpine fields. We stumbled along a good range of wildlife including huge flocks of green parrots, deer, and even a condor. This half of the trek was our favorite because of how isolated it was. Along the trail you'll pass through quiet farming villages, empty Incan ruins that sit waiting to be explored, and mountain trails that you'll barely share with anyone else.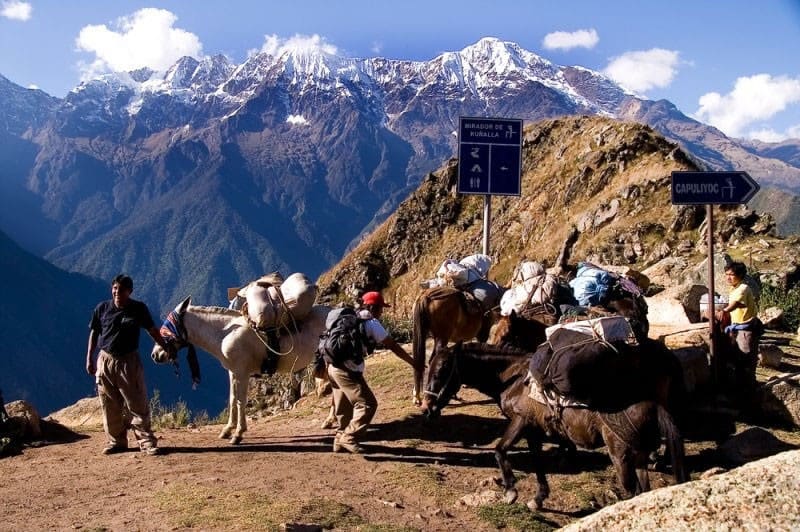 Don't be fooled: the Choquequirao Trail is hard.
We quickly learned that the Incas didn't seem to care much for gentle graded trails. The switchbacks were aggressive upward and downward slopes and in a typical day we would easily descend over 1,500m before lunch only to ascend over 1,500m after lunch. Perhaps we came into the hike a bit over-confident in our ability and were a bit humbled by the first few days. The altitude wasn't too bad a factor for us. We had spent several days in Cusco (where stairs are a challenge), but found that with the exception of going over the mountaintops we weren't generally short of breath.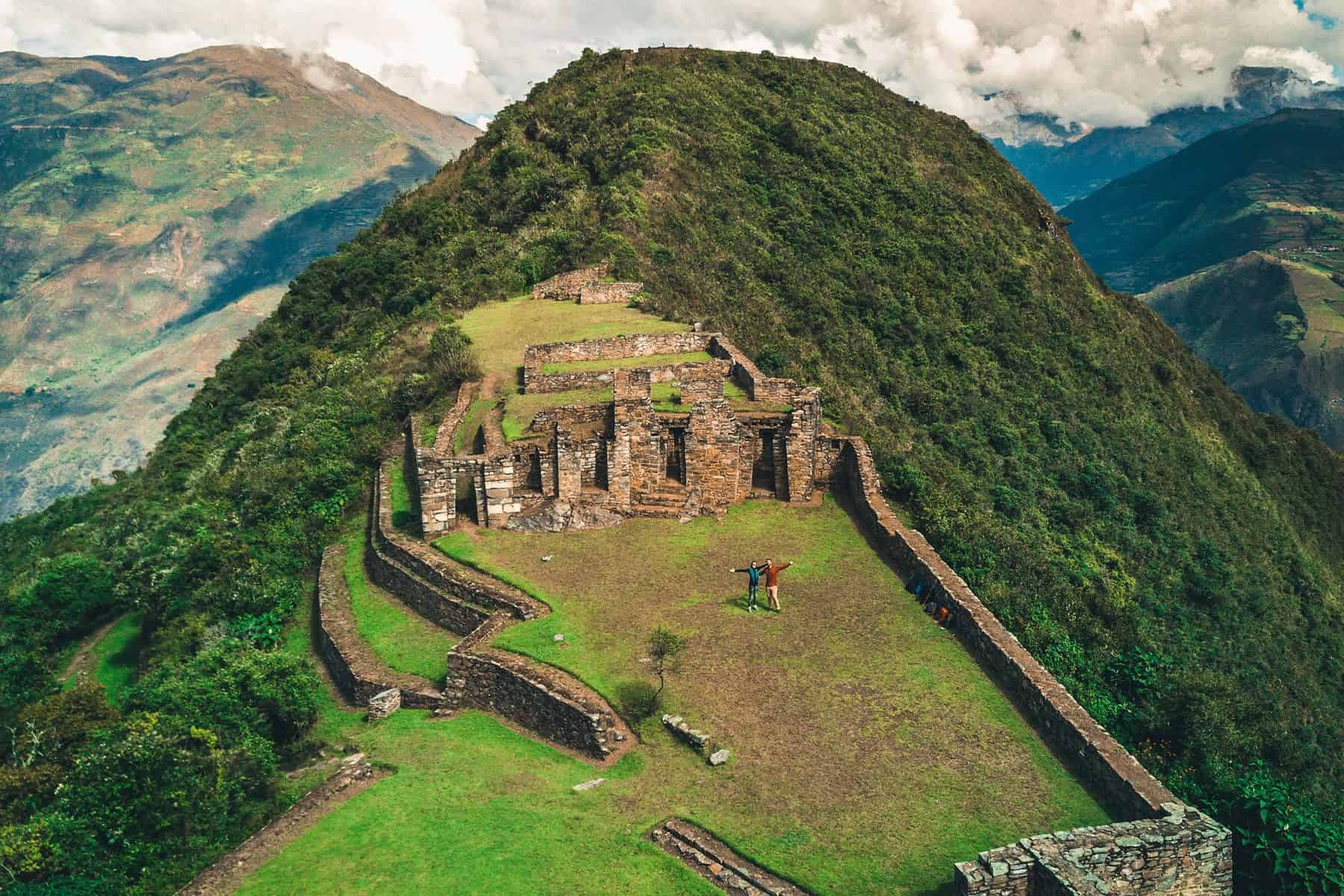 Arriving at the Choquequirao ruins
At the end of the second day, you arrive in Choquequirao. For me, this was a highlight that surpassed Machu Picchu because of its isolation. It was quite spectacular to experience this place for ourselves, by ourselves, and on our own time. We didn't appreciate at the time, how nice it was to be at these ruins, virtually alone, and to be able to snap photos of just the ruins without other people crawling around you.
RELATED: 
The complex is quite large and our guide was quite knowledgeable about archaeologists' understanding of the place. It's surreal that the Inca's were able to build such structures on a mountaintop (and had the audacity to do so). Apparently Choquequirao is actually larger than Machu Picchu, but a majority of it has not been uncovered.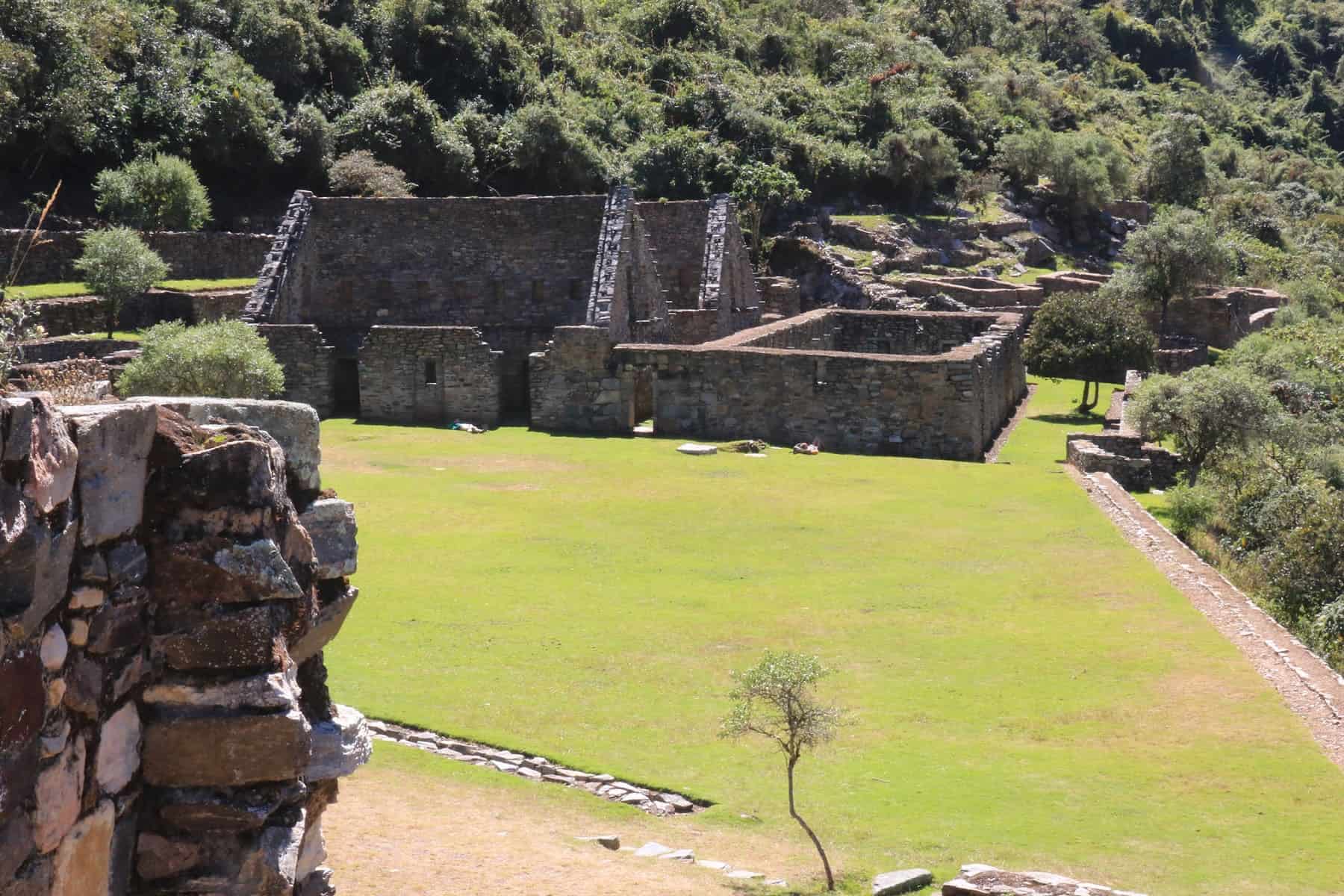 The second major highlight for me came on the fourth day as we were approaching Yanama. You climb up and over a mountain at about 4,100m and the trail to do so is actually built by the Incas (i.e. the Inca trail). I loved the idea of using stone staircases that have literally been in place for over 500 years. We were fortunate to have beautiful views from the top that were totally breathtaking. Along this stretch of the trail the only other people you will pass are horsemen and farmers from the area. Everyone would greet us with a smile and we really felt welcome.
Part 2: From Yanama to Machu Picchu on the Choquequirao Trail
The second half of the trip had us trekking from Yanama to Machu Picchu, which offered a much different experience than the first. For starters, after Yanama you meet up with the Salkantay trail. This means you'll be around many more people, and staying in busier towns, instead of the rustic experience in the villages.
Because we were on an accelerated itinerary, our hiking was supplemented with some driving (which we expected). After spending the first four days on much more challenging trails, this part of the hike was a breeze. Essentially we would just follow rolling or flat trails along the valley bottoms. The trails were also much busier with other larger groups of hikers.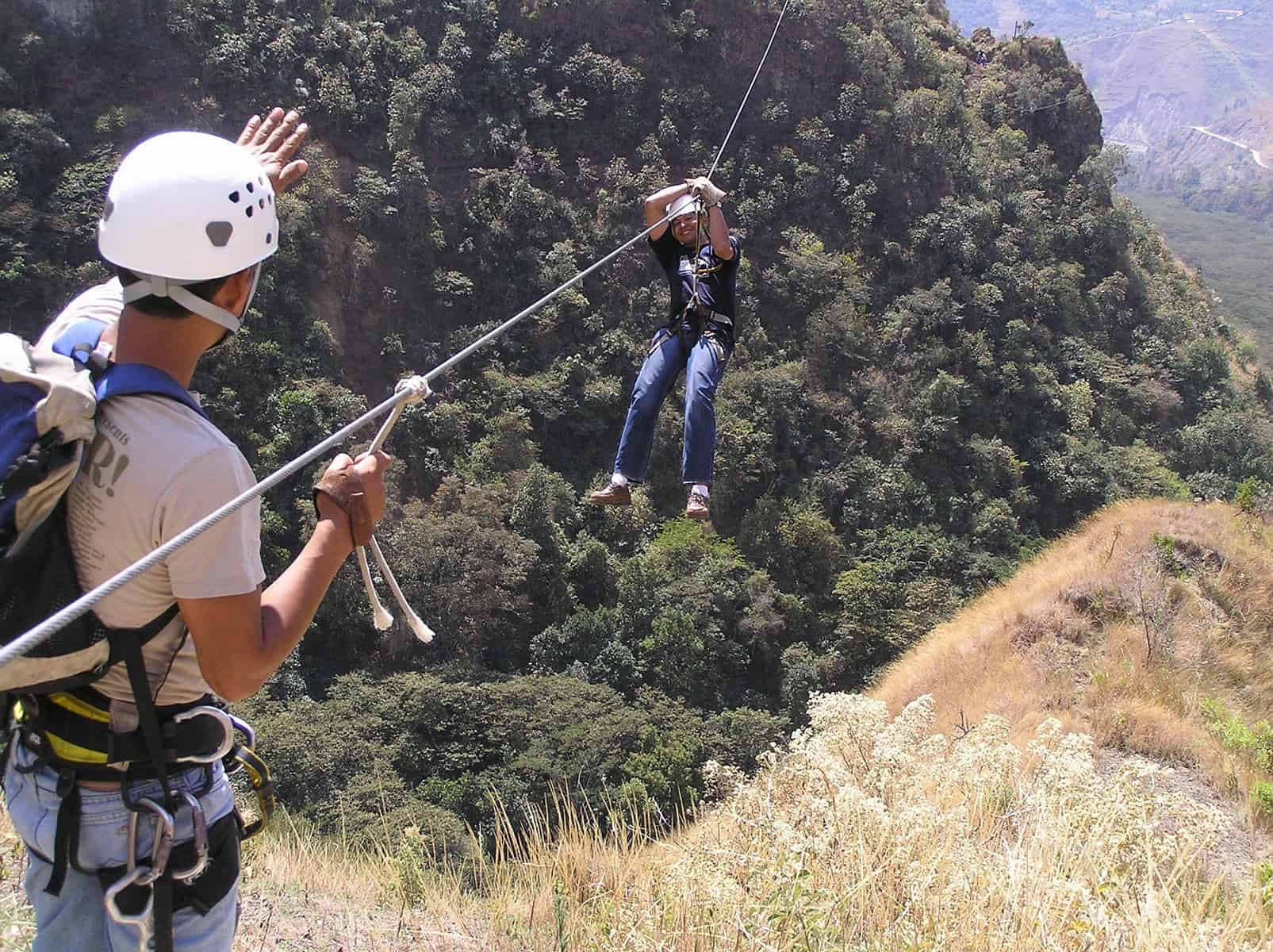 Highlights of this half of the trek were the kitschy activities. On the fifth night we visited a hot springs in Santa Theresa, it was nice, but also busy with other hikers and people from town. The next morning we had signed up for the Mono Loco zip lines. Our guide arranged for us to do it privately before it opened which allowed us to avoid the crowds and the associated waits at each zipline. It was actually really fun, and I would recommend trying if you haven't tried ziplining before.
Add the Cola de Mono Zipline as an extra on your Choquequirao adventure trek!
Machu Picchu was day 7 for us. It was an incredible experience and I'm glad I had the opportunity to experience it. Nevertheless, it is busy, and people begin lining up for their entrance at 4:30AM. Our wait for the bus up was 45 minutes. Considering our relaxed and solitary visit to Choquequirao, this was a bit hectic for us. I don't think there is any way to see Machu Picchu without the crowds, so I'm glad we went and I'll still recommend others to visit, but Choquequirao was my favorite.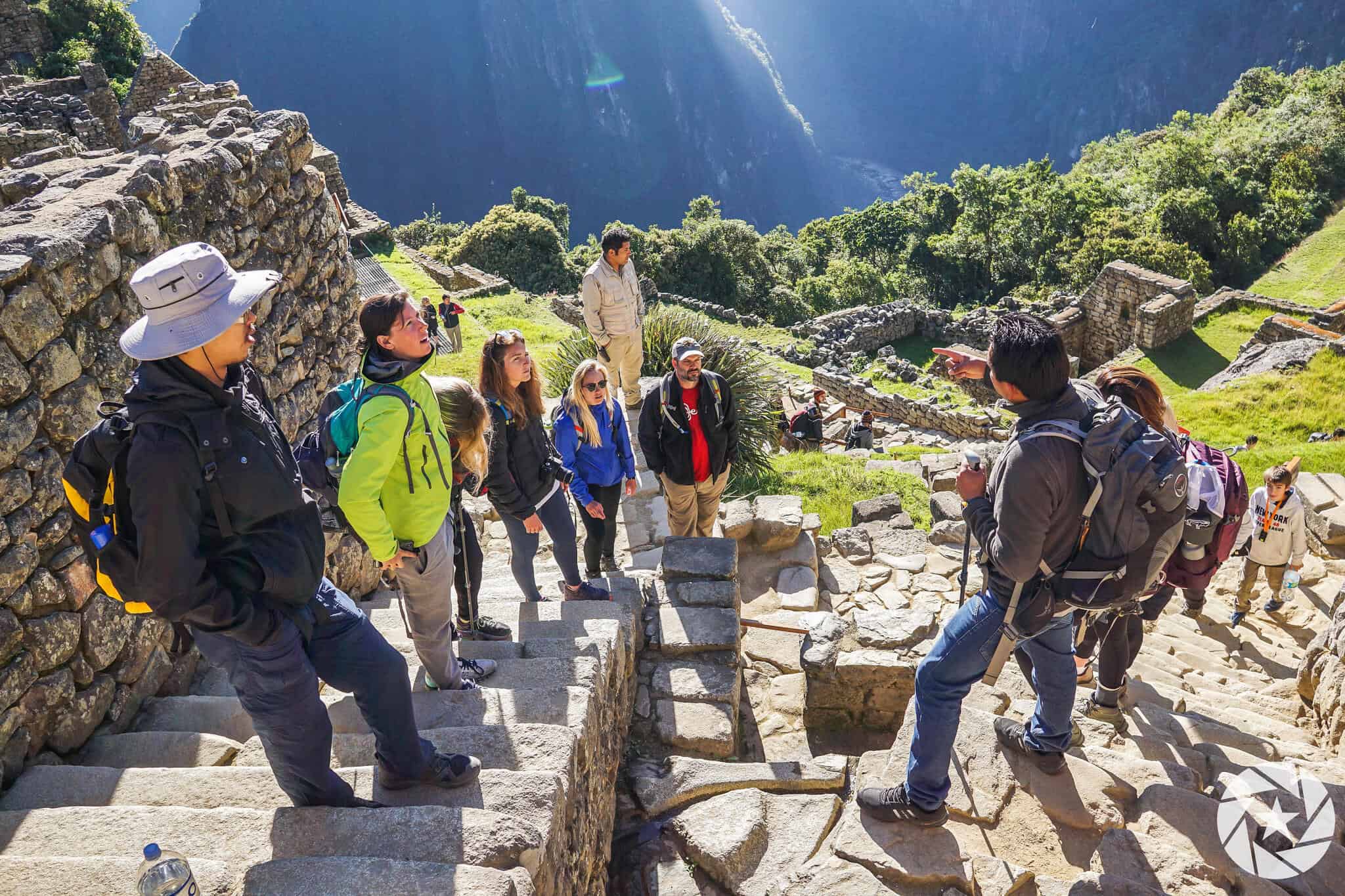 On the trail with the Apus Peru team
I should finish up our review with some good words about the team that looked after us along the way.
Honestly, I can't say enough about how good our cook was. Every morning at dawn he would wake us up with hot tea, which we would have in your tent while we warmed up and got ready for the day. All of our meals were outstanding, and were a good mix of local and international cuisine. Not to mention, at each meal there was always a variety of options and enough quantity to satisfy whatever appetite we had built up hiking. Apparently all of the cooks need to go to school to be certified and so we really found that all meals were quite expertly prepared. I actually found that some of the traditional dishes we had while we were hiking were better than at any restaurant we later visited.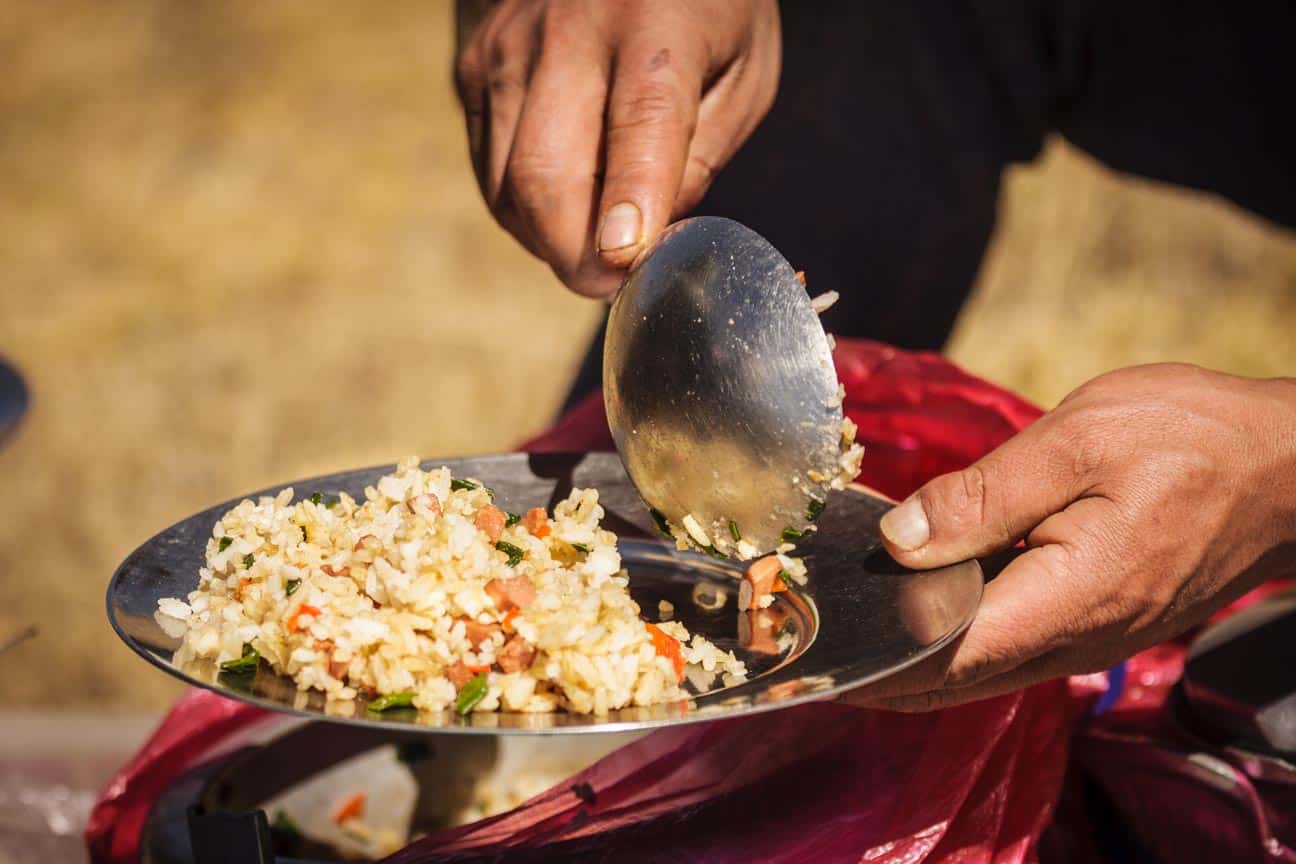 The horsemen (there were two for us) were friendly and hardworking. These people were essentially responsible for the on-ground logistics of the trip and are the unsung heroes from that perspective. They would set up and tear down our tent, help to prepare the meals, trail behind us on the long up hills in case we needed an emergency horse, and were generally there for anything we needed.
WANT TO READ MORE CHOQUEQUIRAO REVIEWS?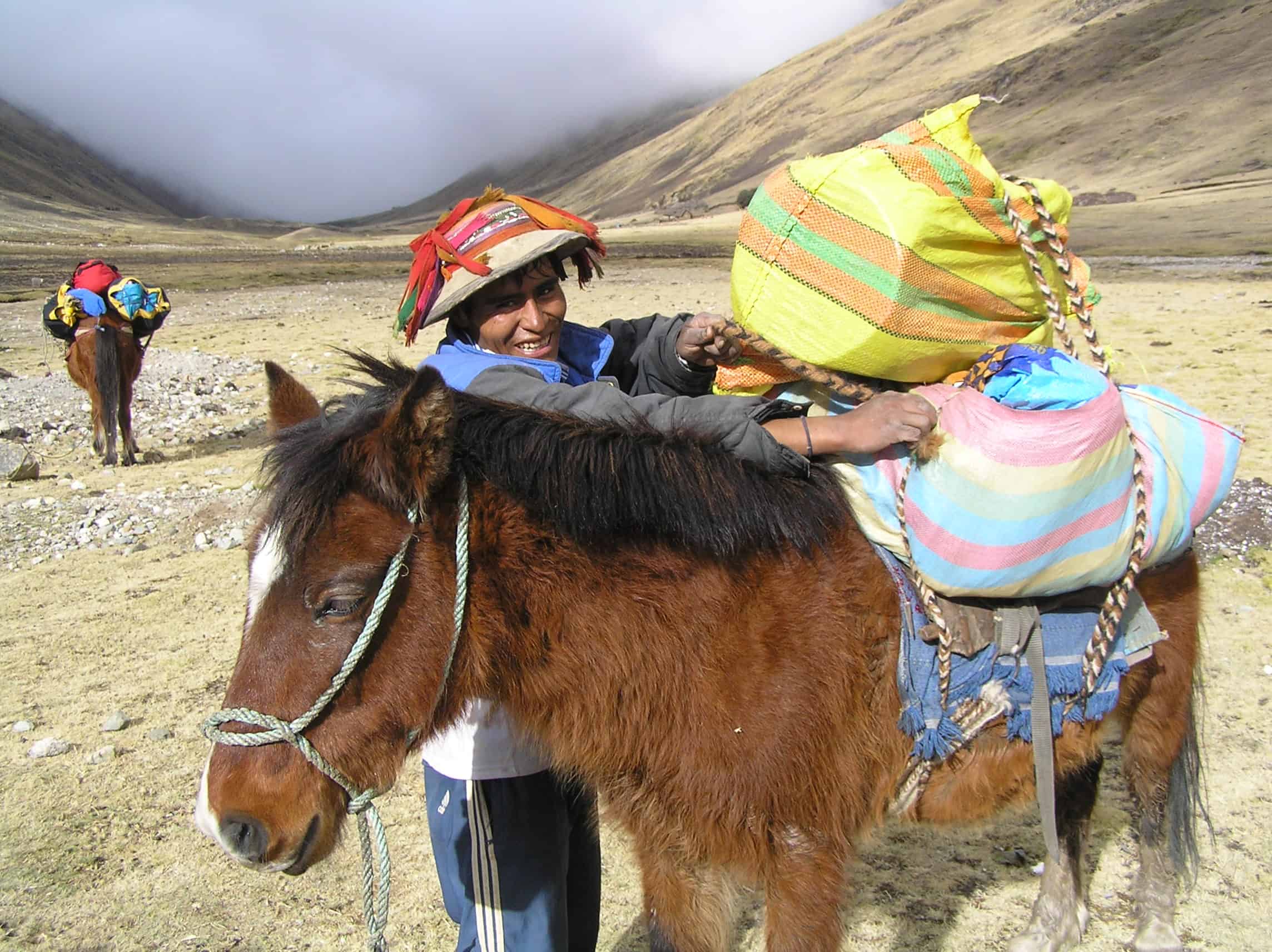 Our guide, Roger, was a true professional. I've already mentioned in a few of my highlights how he helped make our trip special. Along with that, he would share with us stories every night about the history of the Incas, modern Peru, and about his life growing up near Cusco. He was our leader and friend for 7 days and we wouldn't have wanted anyone different.
For more information about the Choquequirao treks Apus Peru offers, see the links below:

Choquequirao treks that include Machu Picchu:
Originally published 20 Jan 2016 and updated 26 June 2019.