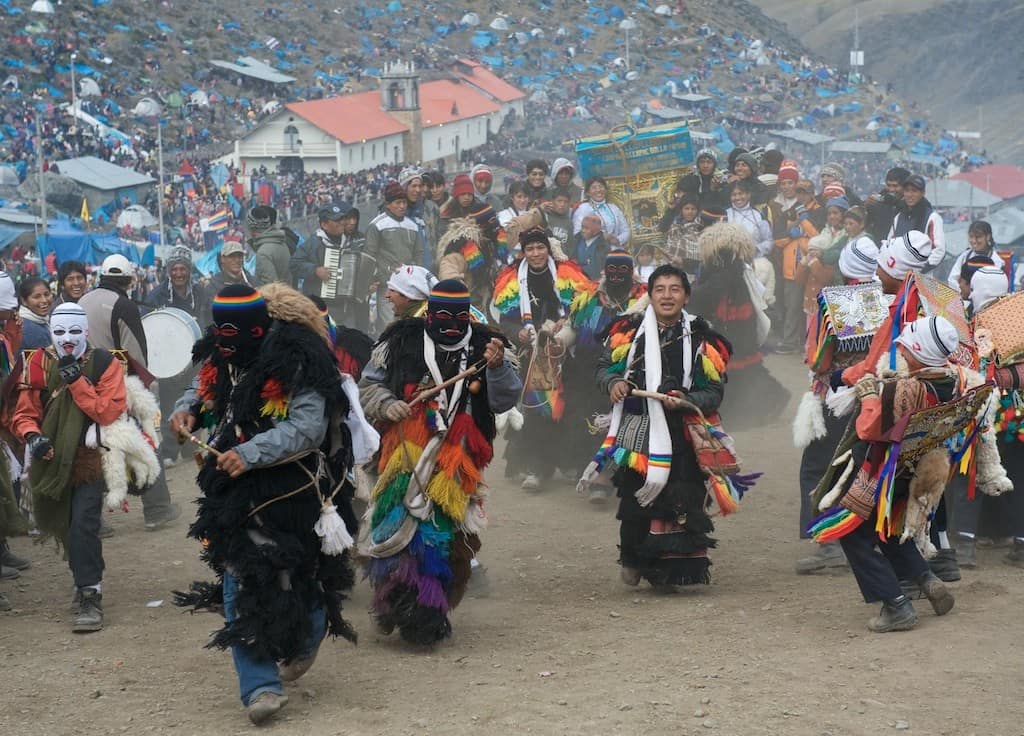 Qoyllur Rit'i (also spelled Qollor Riti or Qoylloriti) is perhaps one of the most amazing cultural events that takes place in all of South America. Yet only a handful of adventurous travellers ever reach this remote place!
Each year thousands of pilgrims hike to Mt Sinakara in Peru to join the largest indigenous festival in the Americas. At Apus Peru, we feel that this is an enormous opportunity for people who visit Cusco. If you are planning to travel to Cusco in order to attend Corpus Christi, plan on arriving a week earlier and join the Qoyllur Rit'i trek, too!
Qoyllur Rit'i is full of colour, action, dancing and spiritual connection – all while you are surrounded by snow capped mountains and at a breathtaking 4000 metres above sea level.
The Qoyllur Rit'i Trek with Apus Peru
This is not a trek or a pilgrimage for the faint hearted. It is for someone looking to have a privileged glimpse into an age old tradition, one that is most likely disappearing fast as the glaciers retreat. The Qoyllor Rit'i trek (we have 2 day and 4 day options) is filled with challenges, both physical and cultural. You will share another world with the indigenous people of Peru for some intense days of trekking and devotion. But in exchange for the challenges you will have an experience that you will never forget.
Apus Peru past client and photographer David Mansell-Moulin joined us on a Qoyllur Rit'i trek and generously agreed to share some of his images with us. Experience the Qoyllur Rit'i trek through his eyes on this photo essay. Hopefully you will be inspired to come and experience it yourself!
WANT TO GO? Get in touch with one of our Trek Experts to book your Qoyllur Rit'i trek. Read more about both trekking options:
KEEP READING:
For more information on the history and traditions, please take a look at our Cultural Events page.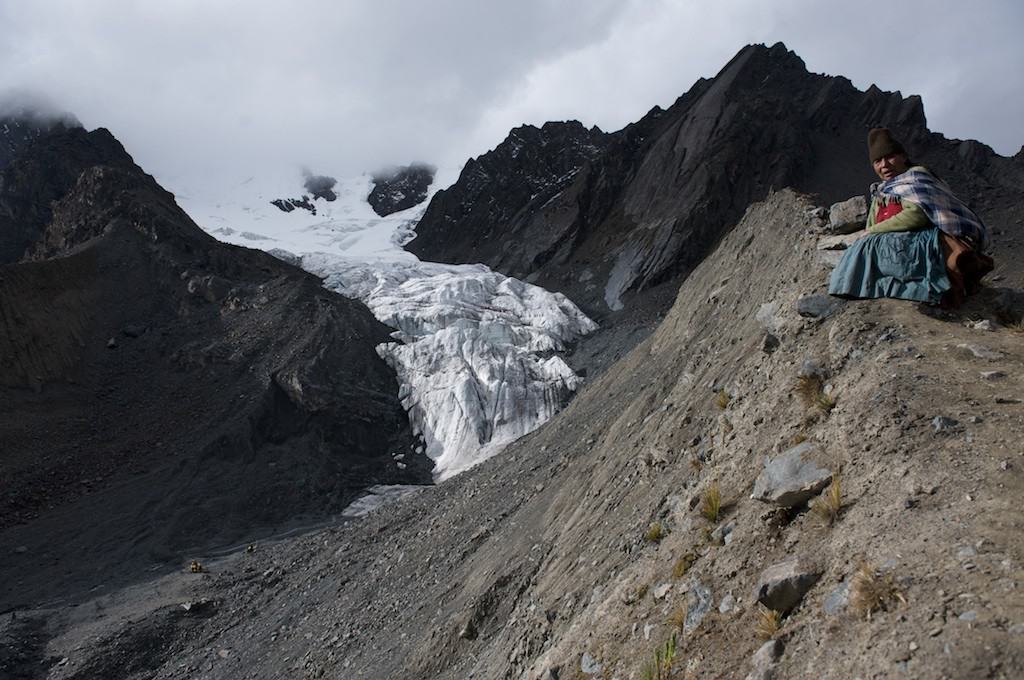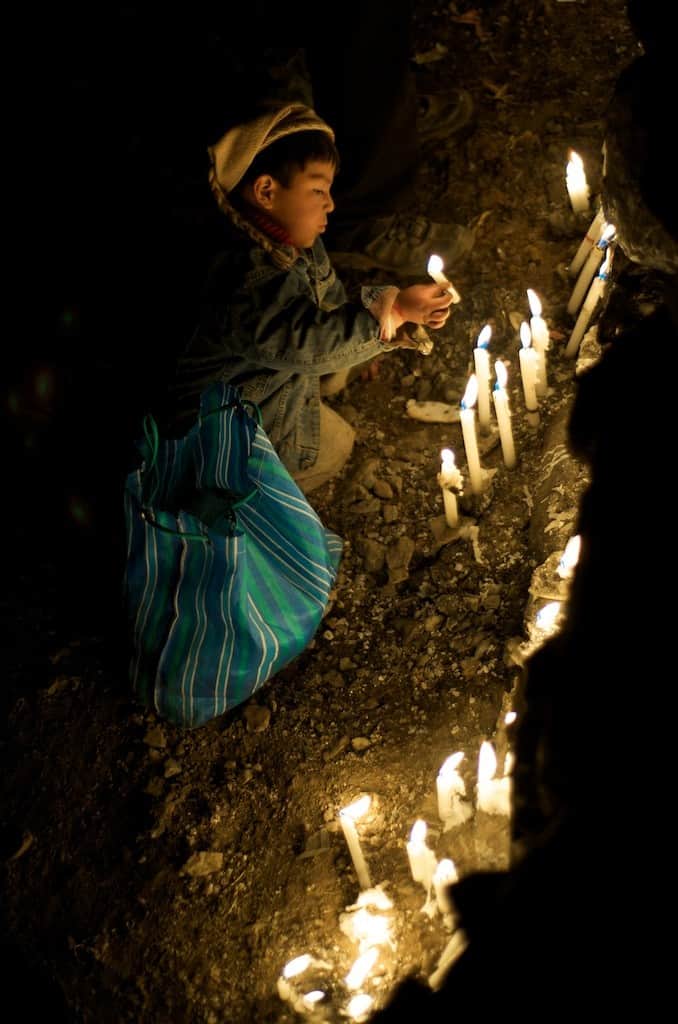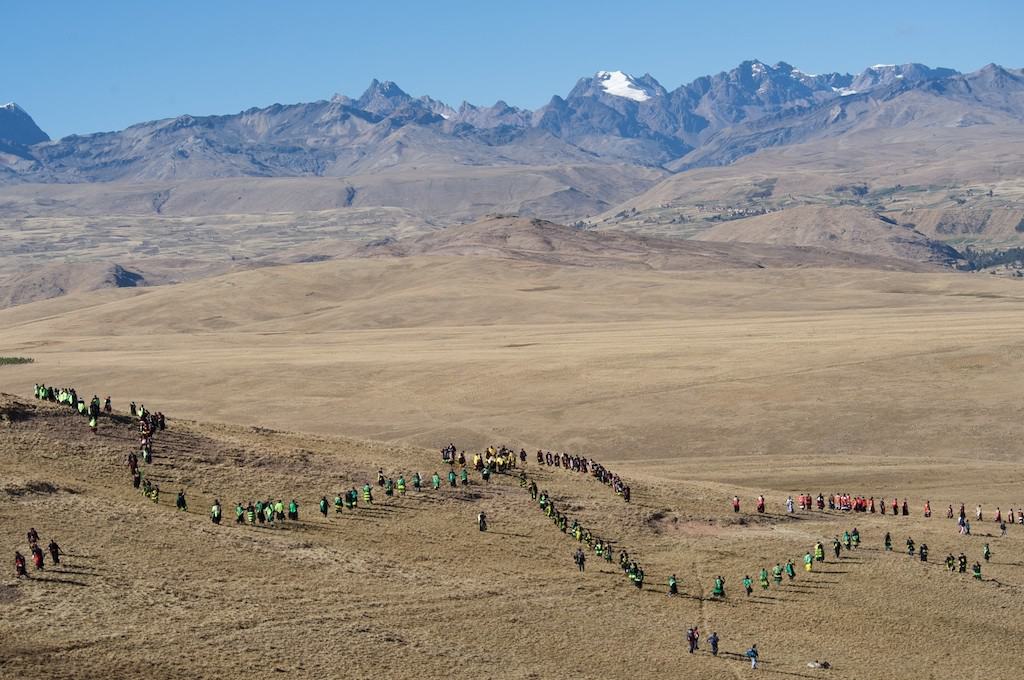 This post was originally published on 9 February 2013; it was updated on 18 December 2019.