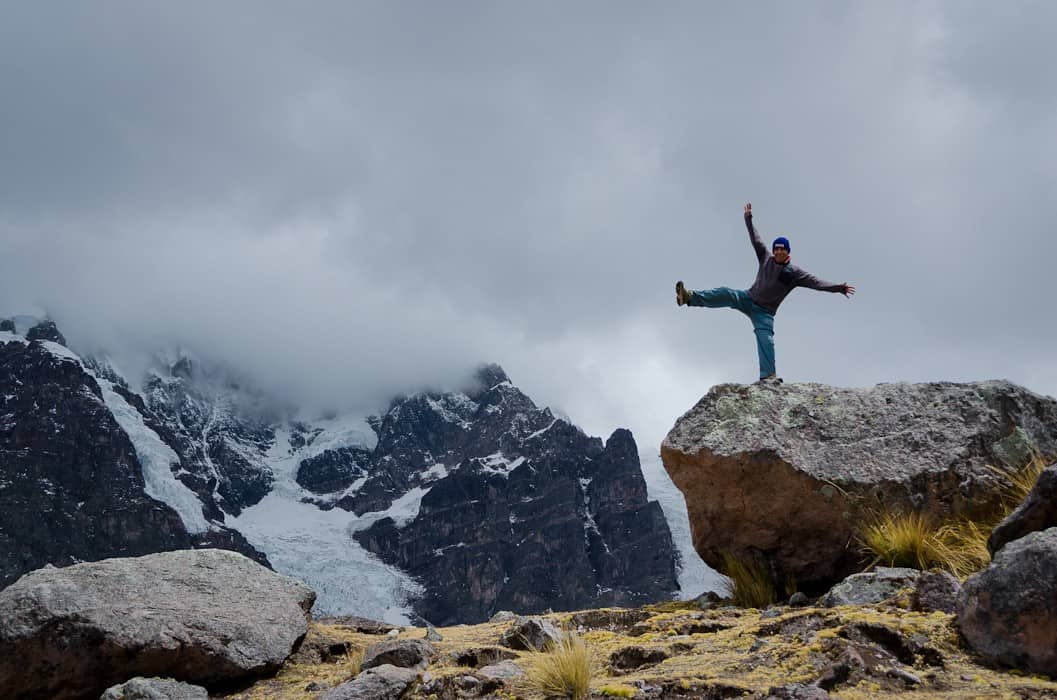 Apus Peru  are the alternative trekking specialists in Cusco – we pioneered many of these routes and are a local operator who runs the most adventurous options frequently, like the Choquequirao to Machu Picchu trek or the Ausangate Sibinacocha trek.
The further Apus Peru have entered the world of certified eco tourism, fair trade travel and ensuring our staff are properly paid, we have realised that "eco friendly" and environmentally conscious travel tends toward the mid to upper Price range.
We strongly feel that all travellers, whether they are backpackers on a shoestring or people who prefer a rugged trekking experience, should have the opportunity to do our innovative and creative treks.
We would like that these treks and adventures are more financially accessible -so are offering a once-a-month No Frills Featured Adventure Trek.  To make these treks possible we need to get a minimum of 6 people. 
Full details of what is included, and not included is found at this webpage:
https://www.apus-peru.com/make-a-booking/no_frills_adventure_treks.html
PLANNED TREKS
CHOQUEQUIRAO TO  MACHU PICCHU 7 DAYS
https://www.apus-peru.com/treks/choquequirao_machu_picchu_7days.html
DEPARTS 4TH APRIL, RETURNS 10TH APRIL
PRICE PER PERSON  $495
ISIC discounts available.  No other discounts apply.
** This trek now has two people confirmed – Needs 4 more to operate! **
CHOQUEQUIRAO TO VILCABAMBA WITH MACHU PICCHU EXTENSION
https://www.apus-peru.com/treks/choquequirao_vilcabamba.html
15th May – 24th May – after you finish the trek you might like to visit the Señor de Choquekillka Celebration on Pentecost Sunday (27th May) in Ollantaytambo. **
PRICE PER PERSON  $595
** This trek now has one person confirmed – Needs 4 more to operate! **
DEPARTS  27TH MAY RETURNS 1ST JUNE
VILCABAMBA TO MACHU PICCHU TREK
https://www.apus-peru.com/treks/vilcabamba_machu_picchu.htm
** SPECIAL 6 DAY ITINERARY **  Please email us for more details.
PRICE PER PERSON  $Please enquire.
** You can participate in Choquekilla celebrations before this trek, and then participate in the Qollor Riti Pilgrimage afterwards.
** Transport from Cusco to Huancacalle is both expensive and long, so therefore for our No Frills clients we are breaking our 5 day itinerary's Day 1 into 2 days, and you spend a night in Quillabamba. The campsites depend on the group's hiking speed.
10 DAY CARABAYA TREK, STARTING IN CUSCO
https://www.apus-peru.com/treks/carabaya.htm
DEPARTS FRIDAY JUNE 8, RETURNS FRIDAY 15 JUNE
**Timed to coincide with Corpus Christi on June 7th in Cusco! **
PRICE PER PERSON:  $495.00